It's not even the first weekend of January and we're already thinking about Valentine's Day. (We're very good at living in the present moment.) But, apparently, Starbucks is too, because they're releasing their Valentine's cups for 2021 on January 5.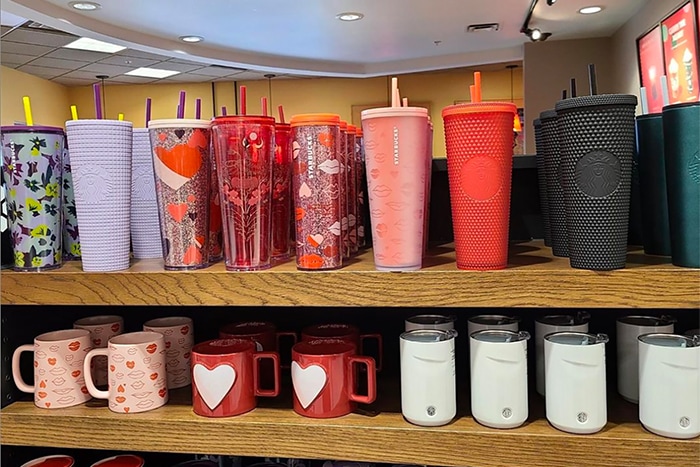 Whether you're a black leather jacket wearing-type (raises hand) or the emoji hearts type of gal (raises other hand), Starbucks has hot and cold cups and tumblers that'll fit your style. The coffee cups make a cute Galentine's or Valentine's Day gift for your friend or significant other… provided they drink beverages. (Speaking of, here's all our favorite Starbucks Valentine's Drinks.)
In addition to these reusable mugs, Starbucks will also serve coffee in Valentine-themed disposable cups, but we haven't seen those designs just yet.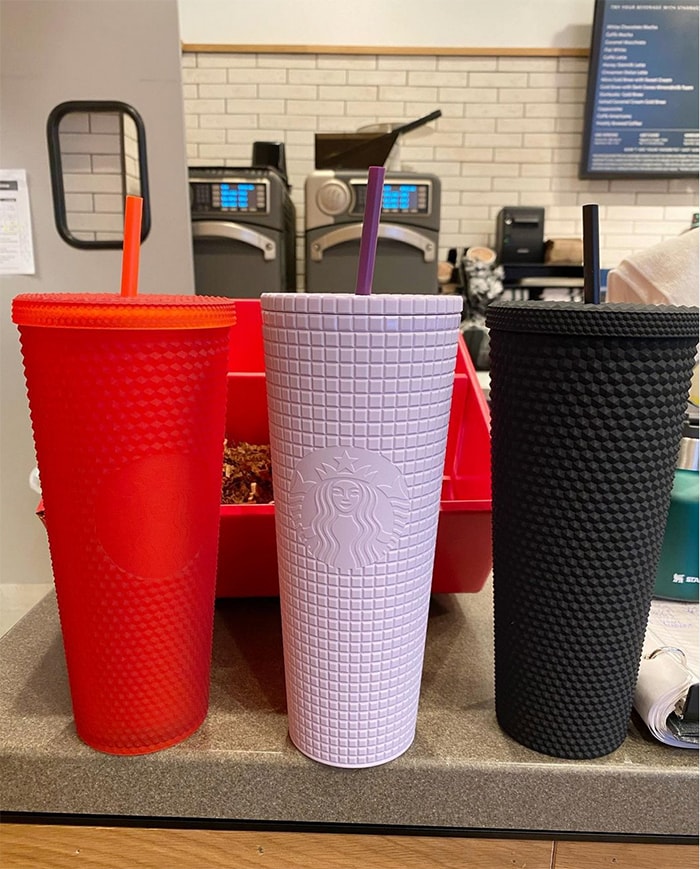 2021's Starbucks' Valentine's Cups and Mugs Include:
1. Color-Changing Lavender Tumbler with a Kiss
Funny, kisses make us turn a different color too.
2. Large Rainbow Glitter and Hearts Tumbler
We hope that's biodegradable glitter inside there. Starbucks? Hello? We think they hung up.
3. Red Ceramic Mug with Pink Heart
When you want to say "I love Valentine's Day" but don't want to be obvious about it, don't get this mug.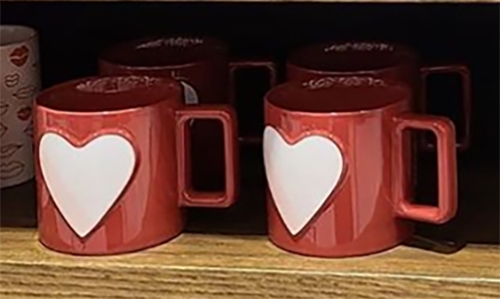 4. Pink Ceramic Mug with Little Red Hearts
If your valentine is the Starbucks Mermaid, this is perfect for her party lifestyle. (Sharpies work terribly underwater.)
5. Studded Black Matte Tumbler
Need your coffee cup to match your heart? Maybe get the red one.
6. Pink Ceramic Mug with Lips and Hearts
Lips come in all shapes and sizes. Well, maybe not rhomboid.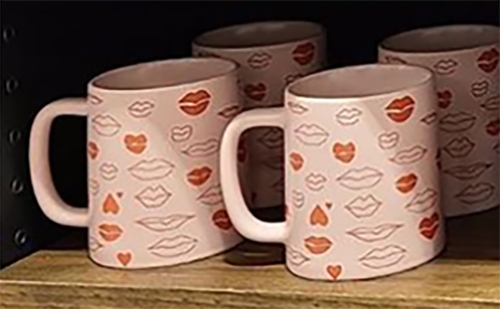 7. Studded Red Matte Tumbler
Can someone help us stop spelling tumbler without the e? Also, you've got red on you.
8. Purple and Blue Ombre Tumbler
This pretty tumbler fades from blue to purple. Or maybe from purple to blue. Whichever way it goes, we're filling it with delicious go go juice.
9. Lavender Bling Tumbler
Some say bling, some say studded, we say please fill with coffee.
10. Reusable Hot Cups in Various Colors
There's also a collection of six reusable hot cups that come in pink, purple, red, and lavender. We don't have a photo of these yet as that would require leaving our house.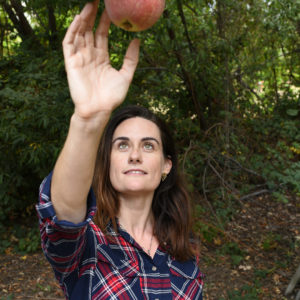 Latest posts by Rebecca Swanner
(see all)