Every year, Starbucks doesn't fail to delight us with something spooky come the Halloween season. (The giant line of people ahead of us ordering a Pumpkin Spice Latte doesn't count.) But, did you know that — thanks to Totally the Bomb — there are three secret menu Hocus Pocus Frappuccinos?
Other unofficial Starbucks Halloween drinks include the Witches Brew and the Zombie Frappuccino, but if you're a fan of Winifred, Sarah, and Mary, you'll love these colorful beverages inspired by the Sanderson Sisters.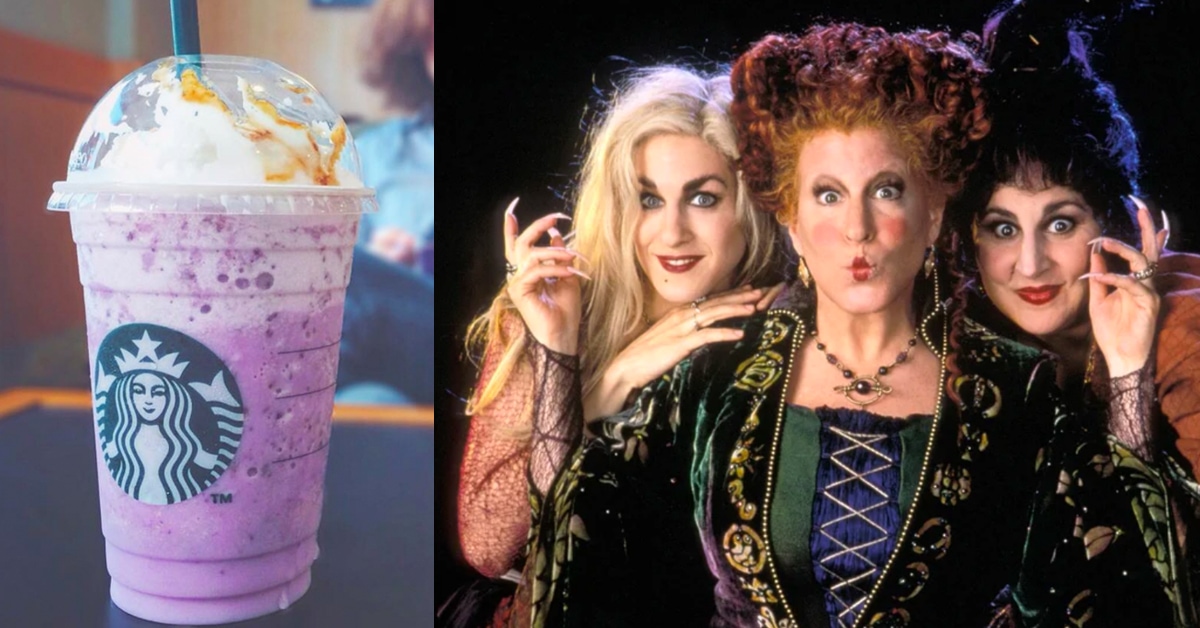 Starbucks isn't the only place you can get a Sanderson Sisters-themed coffee drink. Alfred Coffee in Los Angeles has also created their own Hocus Pocus beverage called the Black Flame Latte.
It's made with "your choice of milk with espresso, caramel apple puree (house made with fresh green apples), and black apple cider (a pure apple cider colored with spirulina and grape)." If you live in LA, the latte is available until September 30th. If you don't, here's how to order the Hocus Pocus drink at Starbucks.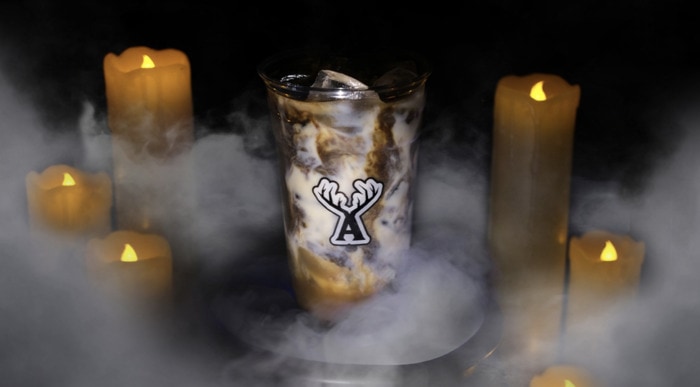 How to Order the Starbucks Hocus Pocus Frappuccinos
Winifred Sanderson Frappuccino
Order a Matcha Green Tea Crème Frappuccino.
Ask for 1 pump of white mocha and 1 pump of peppermint syrup.
Top with whipped cream and strawberry inclusions (freeze-dried strawberries).
2. Sarah Sanderson Frappuccino
Order a Violet Drink.
Ask for coconut milk, double blended.
Top with whipped cream and ginger powder.
Or:
3. Mary Sanderson Frappuccino
Order a Strawberry Crème Frappuccino.
Ask to replace the syrup with white mocha and to blend it with strawberry inclusions.
Ask for mocha drizzle and strawberry puree on the top and bottom.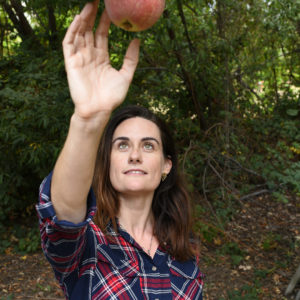 Latest posts by Rebecca Swanner
(see all)