"Starbucks Apple Crisp Oatmilk Macchiato" might sound like a bot generated the trendiest drink name imaginable, but it did pique our interest. So we decided to review Starbucks first official vegan fall drink.
So we went out and tried one! Well, actually, we reviewed two — one hot and one iced — and we can now rest easily. Well, as easily as one can after drinking two espresso beverages. Anyone want to do 1,000 jumping jacks with us?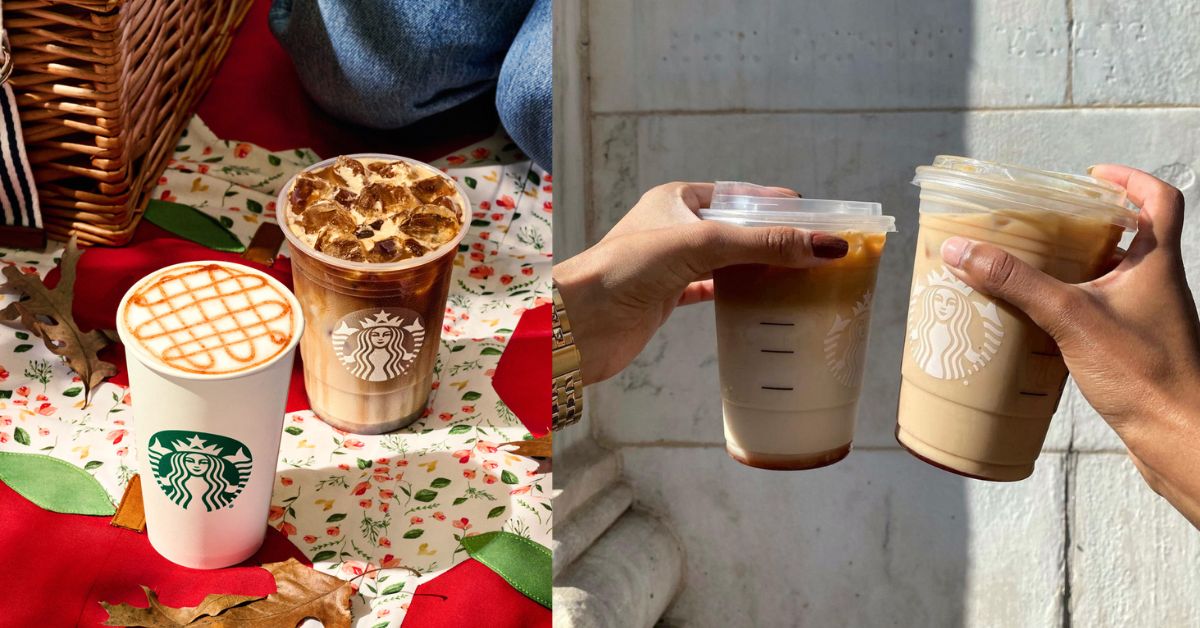 What Is the Apple Crisp Oatmilk Macchiato?
This Apple Crisp Oatmilk Macchiato is the first official vegan Starbucks fall drink. It's a combination of apple, cinnamon, oats, and brown sugar flavor swirled with oat milk and blonde espresso. (As opposed to the standard Starbucks espresso.) It's a vegan take on last year's Apple Crisp Macchiato which we thought was… fine.
A lot of people, ourselves included, have been convinced that Pumpkin Spice is the quintessential fall flavor, but cinnamon apple seems to be elbowing its way to the front of the pack.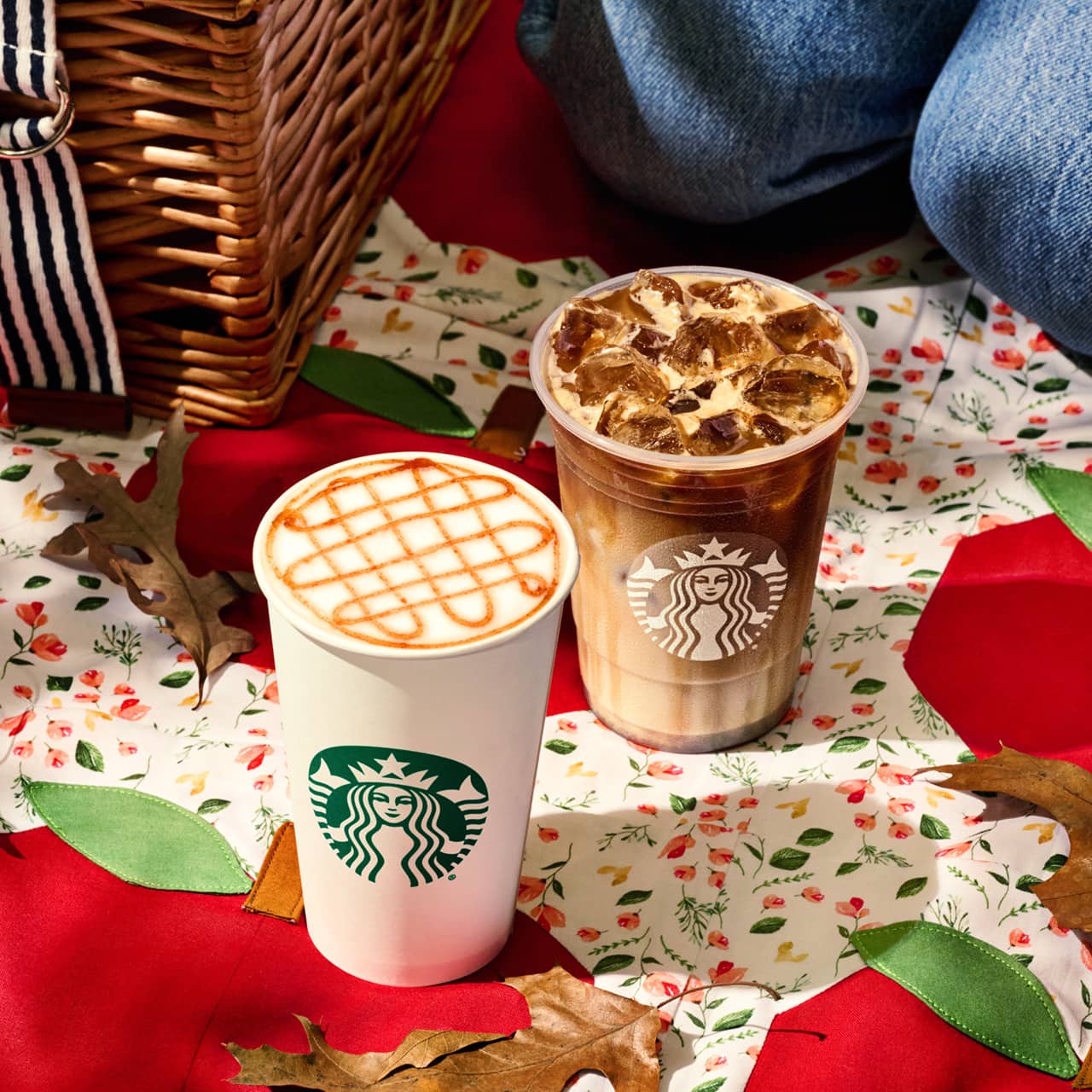 But, we wondered, while all of the components are great independently, how well do they work together? Our initial thought was that it sounded delicious. Our immediate next thought was that it's trying too hard, and will probably be gross.
Then we went back to thinking it'd be delicious. By this point, it was time to just try one. Er, two.
Also, if you're curious, a grande Apple Crisp Oatmilk Macchiato is about 320 calories as is, and costs about $5.50.
Our Review of the Hot Apple Crisp Oatmilk Macchiato
We'll be straight: we were pleasantly surprised by this drink. We happily report that the apple flavor we were so worried about is satisfyingly far away from that fake green apple flavor. We love that for different reasons, but completely separate from our coffee, please.
The sweetness of the apple and brown sugar are tamed a bit by the acidity and bitterness of the blonde espresso, and rounded out by the spices for a drink that's tasty but not cloying.
We took a few sips in awe of how well the flavors worked together before realizing that of course they work!
Who wouldn't want a scoop of warm apple crisp with ice cream and a cup of coffee? Other than monsters. But they just live under our bed and we're not leaving dessert out for them after they made such a mess last time.
Our Review of the Iced Apple Crisp Oatmilk Macchiato
Normally, we're team iced drinks. We're talking sacrifice-all-feeling-in-our-fingers-for-iced-coffee-in-January level commitment, so we were surprised to find that we preferred the hot version of the Apple Crisp Oatmilk Macchiato.
The iced version was still tasty, but in the way that the real apple crisp is better when it's warm, so too is this drink.
It might have some sort of emotional component. We associate holiday spices with toasty treats and cozy fires, so it feels a little imposter-y to enjoy these aggressively fall flavors on ice. Though, that might not stop us from turning it into a frappuccino.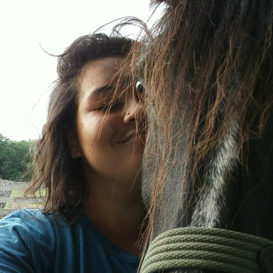 Latest posts by Hebba Gouda
(see all)