It doesn't matter what the calendar says or what the temperature is – Starbucks has officially commenced the autumn season! They just released their new batch of Fall drinks, including the Apple Crisp Frappuccino.
This flavor is brand new to the fall lineup, joining the ranks of Pumpkin Spice. You can also enjoy it as a hot or cold Apple Crisp Macchiato. After trying the Frappuccino, I'm not sure if it will overthrow the PSL reigning champ, but it definitely came to play.
Ready to test it out? Grab your Fall cups and tumblers and let's go! But can you drive? We don't have any gas.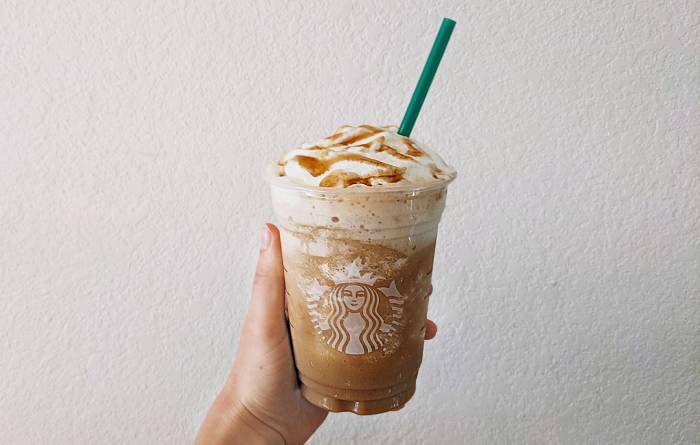 What Is the Apple Crisp Frappuccino?
Take your favorite fall fruit pie, mash it up with some espresso and milk, blend it with ice, and you've got it! More or less. You'll also need to burn about $6 to get it.
As the official description says, the Apple Crisp Starbucks drinks have layers of apple and brown sugar flavors to create the taste of an apple pie filling. Mix that with some espresso, milk, and a spiced apple drizzle, and you've got yourself fall-fueled sugar high to kick start your morning.
And although you won't actually find the Frappuccino version on the menu – you'll only see the iced and hot macchiato drinks – the baristas will know exactly what you're talking about. Until you start your rant about how Bulgaria should have beat Ireland in the Quidditch World Cup. Just let it go, ok?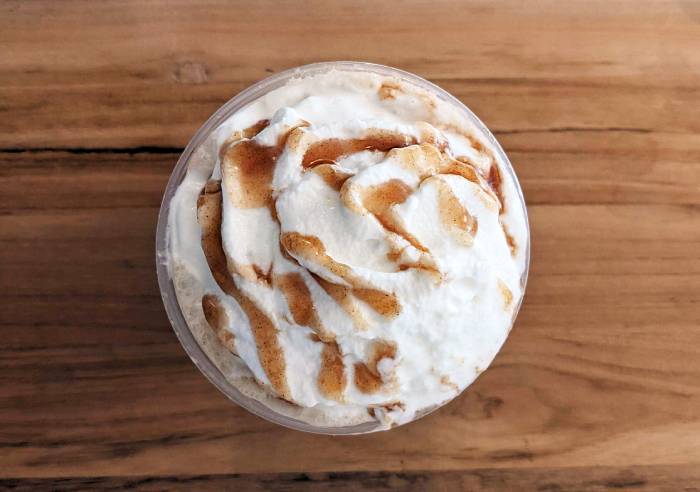 What Does It Taste Like?
While you shouldn't expect to feel like you're biting into a crisp apple, the melange of fall flavors in this beverage is pretty spot on. Most noticeable was the cinnamon apple drizzle on top.
We wouldn't be surprised if Starbucks was in cahoots with the Big Canned Apple Pie Filling company, because this is exactly what it tastes like.
When you get into the drink itself, the flavor gets a bit muted. There's less cinnamon, less spice, but it's still mostly nice. We like to think this is where the main "apple" taste comes in, which is lovely, don't get us wrong. But when it comes to an actual apple crisp, everyone knows you always eat a bite of apple with a hearty scoop of crust and ice cream. In this case… you get the whipped cream and drizzle.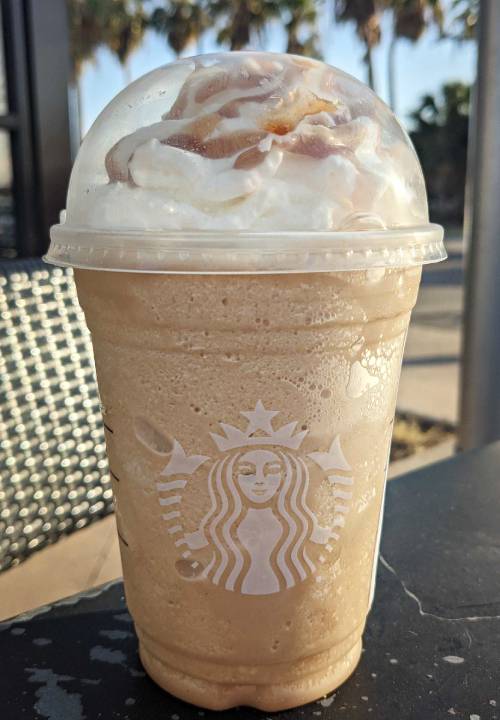 The Verdict
If you want to usurp the Queen of Fall (aka, the PSL), you're going to have to come swinging with all you've got. We don't think the Apple Crisp Frappuccino is going to snag the #1 trophy. Also, mostly, because we lost that somewhere in the basement.
Although we can't speak to how this tastes compared to the Secret Menu Apple Pie Frappuccino, we can say it's a lot easier to order. After all, we all know how much baristas love making TikTok recipes…
So go ahead and order yourself a ACF and see if we can get that acronym trending. It's really all about the branding, right? Just tell 'em LEC sent ya.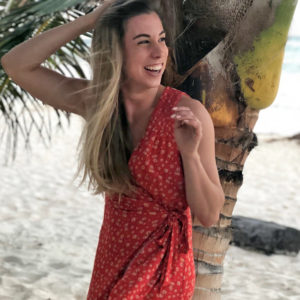 Latest posts by Hannah Rex
(see all)