If you're set on getting official Starbucks Halloween cups, you're going to need to wait a while (probably until late September). But, lucky for the rest of us who don't mind off-brand items, that's what Etsy is for.
Because, while Starbucks is focused on releasing their first batch of fall cups and the Pumpkin Spice Latte on August 24th, Etsy creators are more than happy to sell you pumpkin and bat emblazoned custom Halloween-themed cups and tumblers year round. After all, spooky spirits never rest! Especially if they consume as much espresso as you.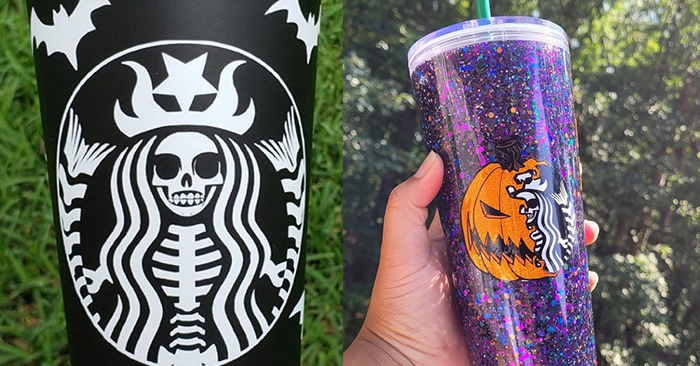 Since reusable cups are better than single-serving cups, here's a collection of our favorite custom horror coffee cups featuring the mugs of Beetlejuice, the Addams Family, skeleton mermaids, witches, and more.
18 Custom Starbucks Halloween Cups and Tumblers
When mermaids forget the assignment of "look pretty so they can drag you to the bottom of the ocean" and show you their real form instead. It's her first day on the job, OK?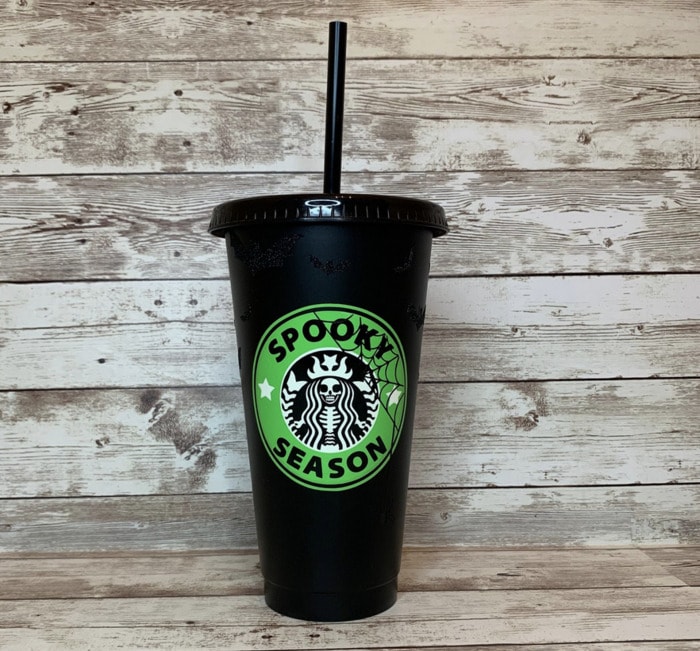 This seasonal Halloween tumbler isn't spooky, unless you have a fear of pumpkins. Or bats. Or straws. Or the Starbucks logo. How's that exposure therapy going?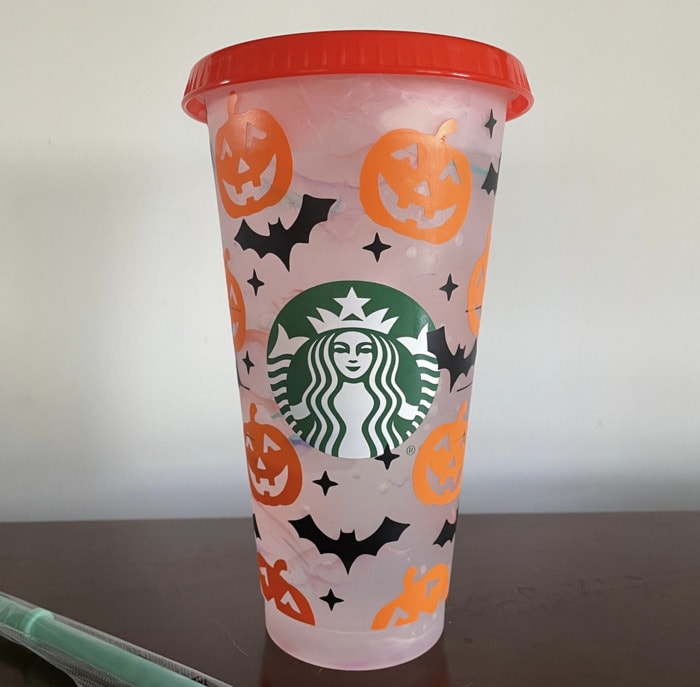 This 24oz. cold cup featuring Wednesday Addams says everything you're thinking before coffee. Other than "where are my keys" and "that's way too many potatoes."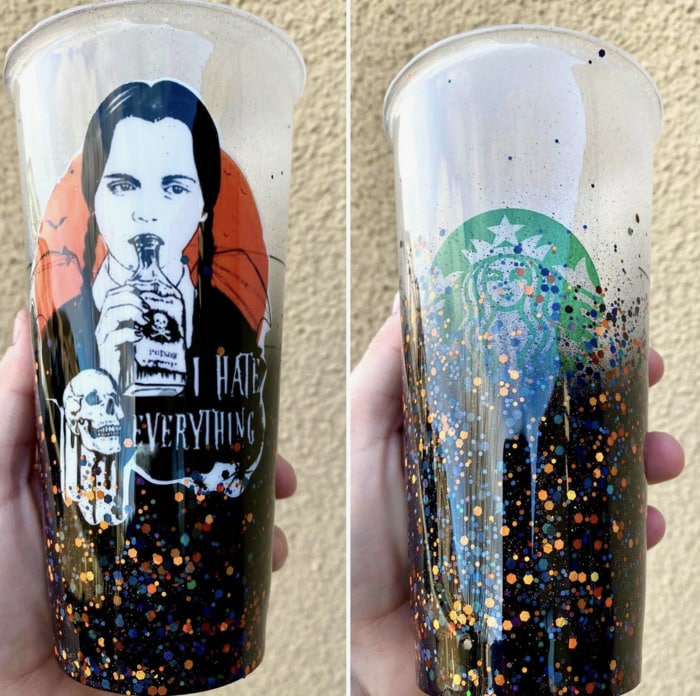 Go from scary ghost to happy ghost when you fill this tumbler up with caffeine. Sorry, it can't do much about your whole ephemeral form problem.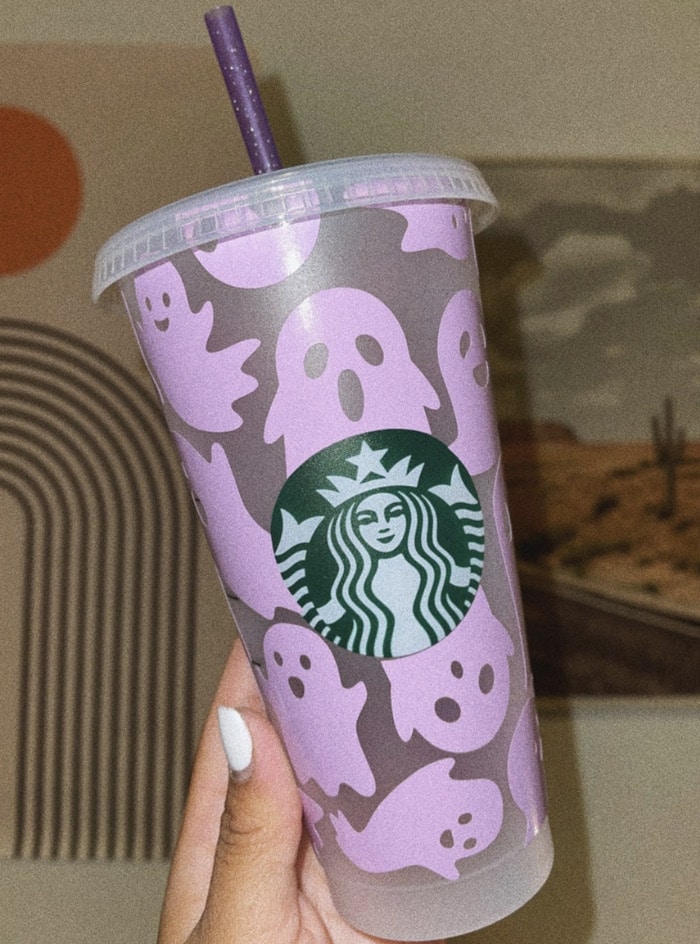 There are a lot of tumblers featuring the Sanderson Sisters, but this one is the most enchanting. There was a singing option, but we're staying away from that one.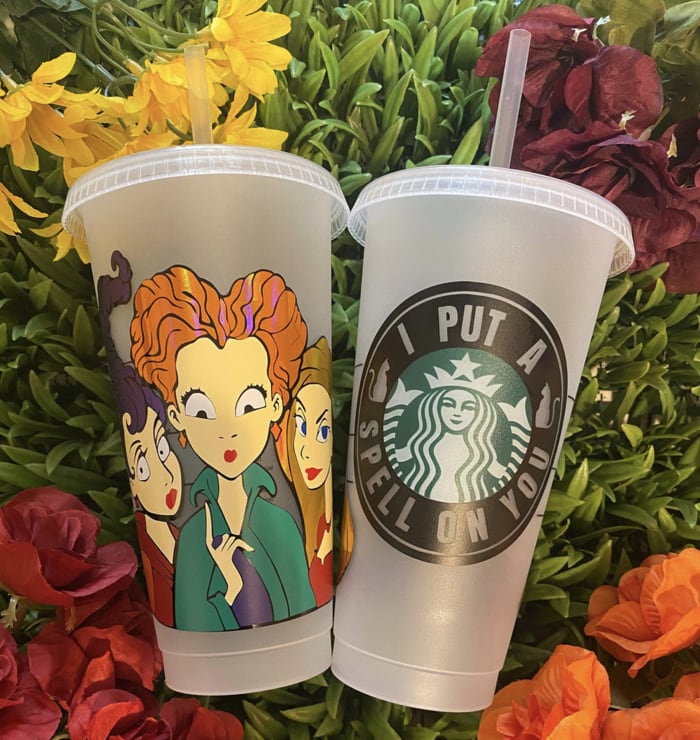 Get into that red white and blue Halloween spirit with this Mike Myers Starbucks Tumbler. Also perfect for Valentine's Day!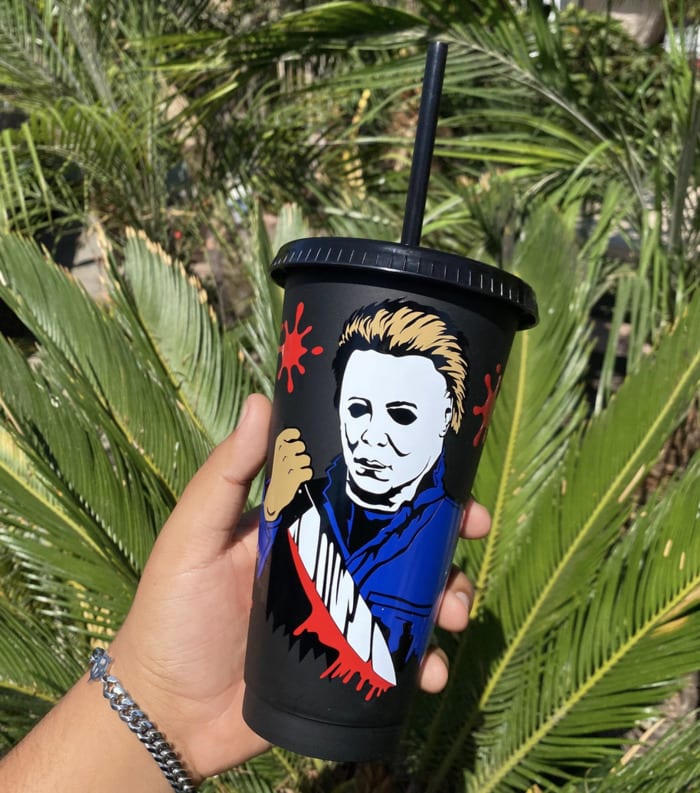 Go full cheugy and sip your iced PSL in your Harry Potter cup. No, we're not a Ravenclaw. Where did you get that idea?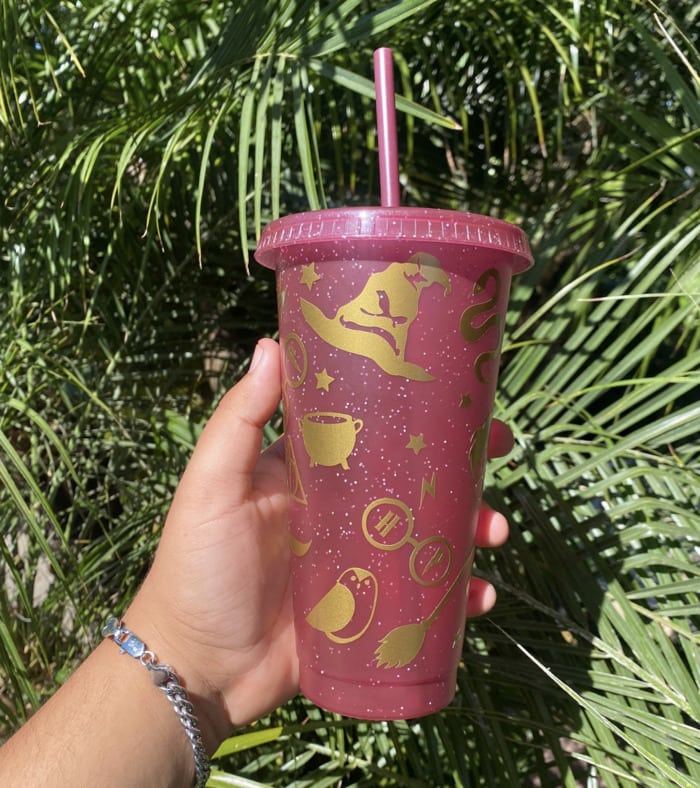 Customize this stark black and white tumbler with your own name, or your preferred witch name. Just try to spell it correctly this time.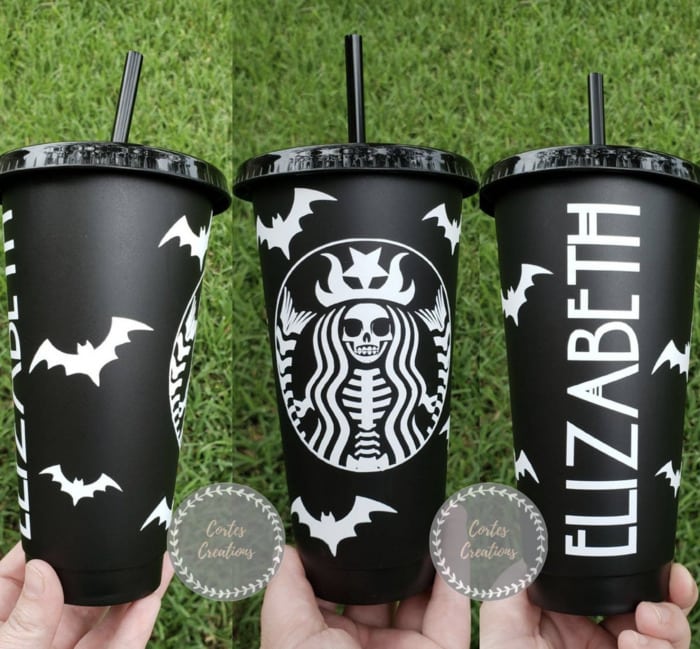 Combine your love of coffee and Nightmare Before Christmas and the skeleton mermaid and glitter. And maybe the kitchen sink, too. It's feeling left out.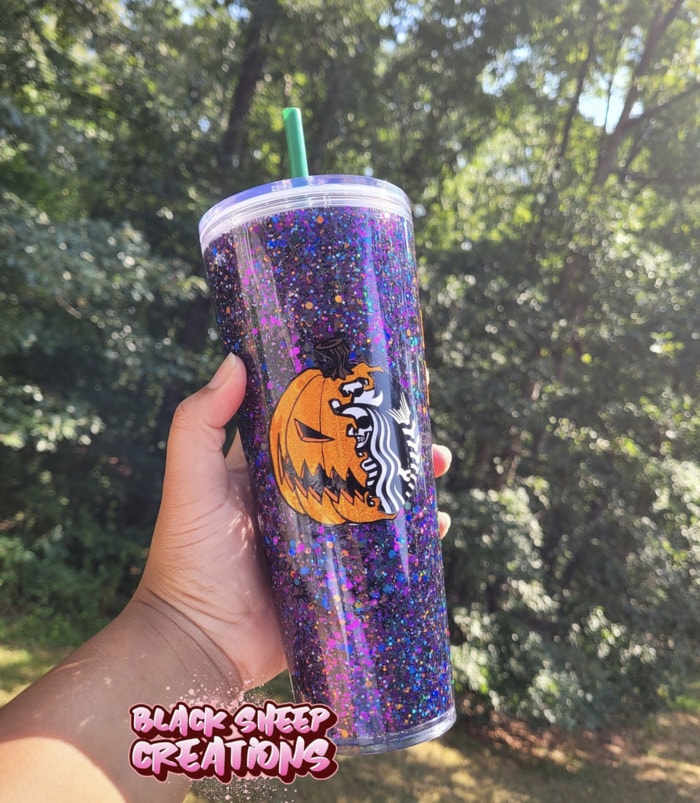 You'll float too… especially if you've had more than four shots.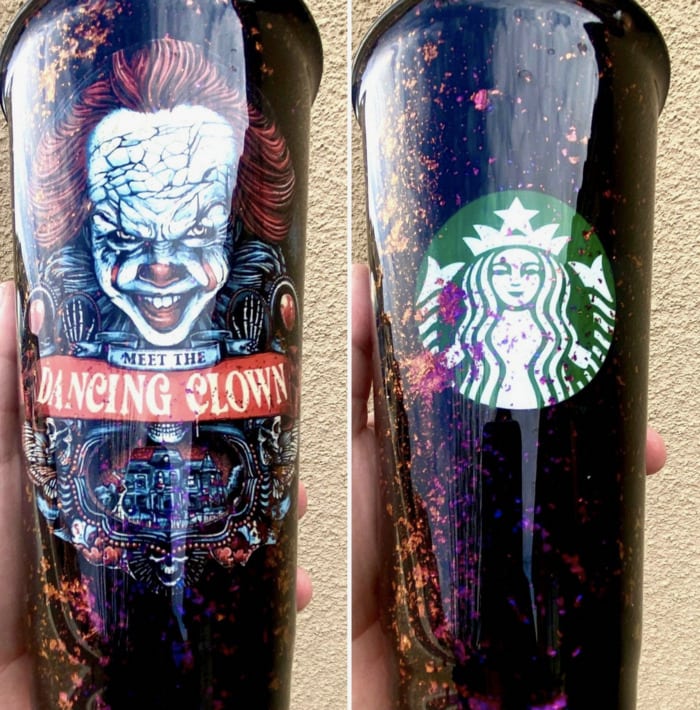 Never trust the living. Or sandworms around your coffee.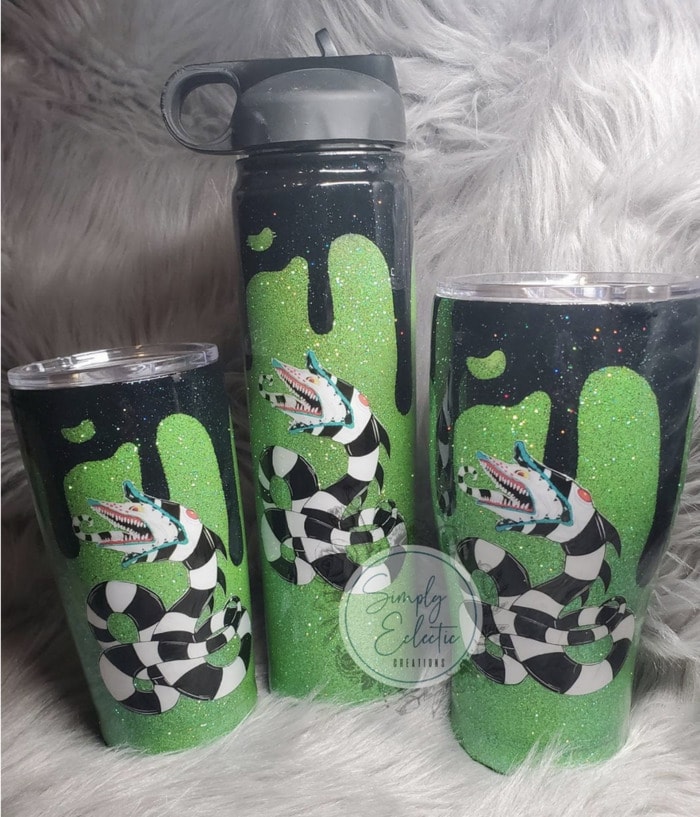 If the game is "see how long you can go before getting a caffeine headache," we're gonna sit this round out.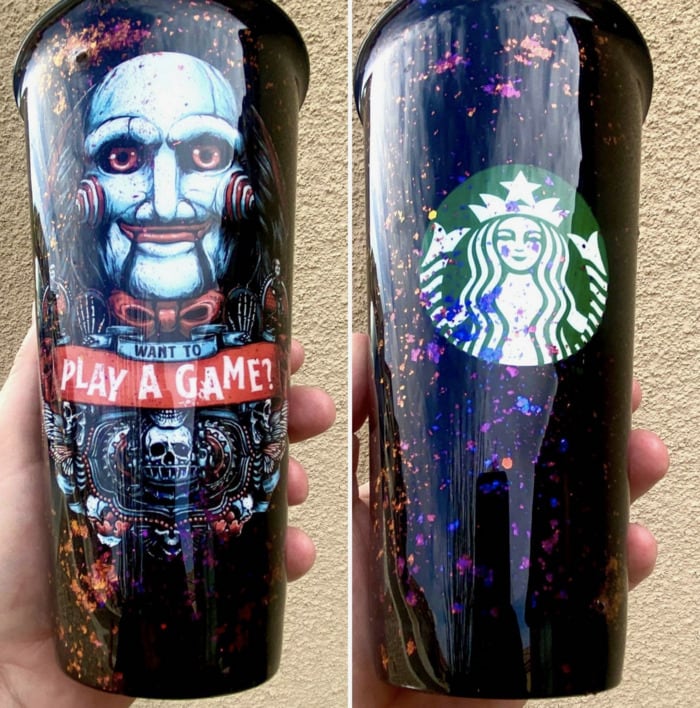 We'll give you one guess. And just so you know, we already have a life-size cutout of Tom Hanks.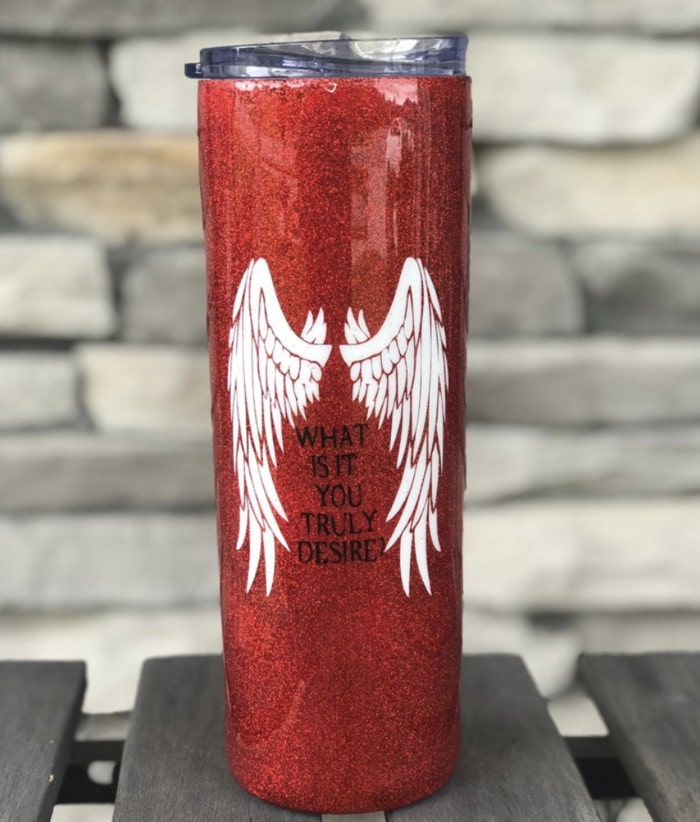 If you're substituting vanilla syrup for holy water, you've wandered too far into the secret menu.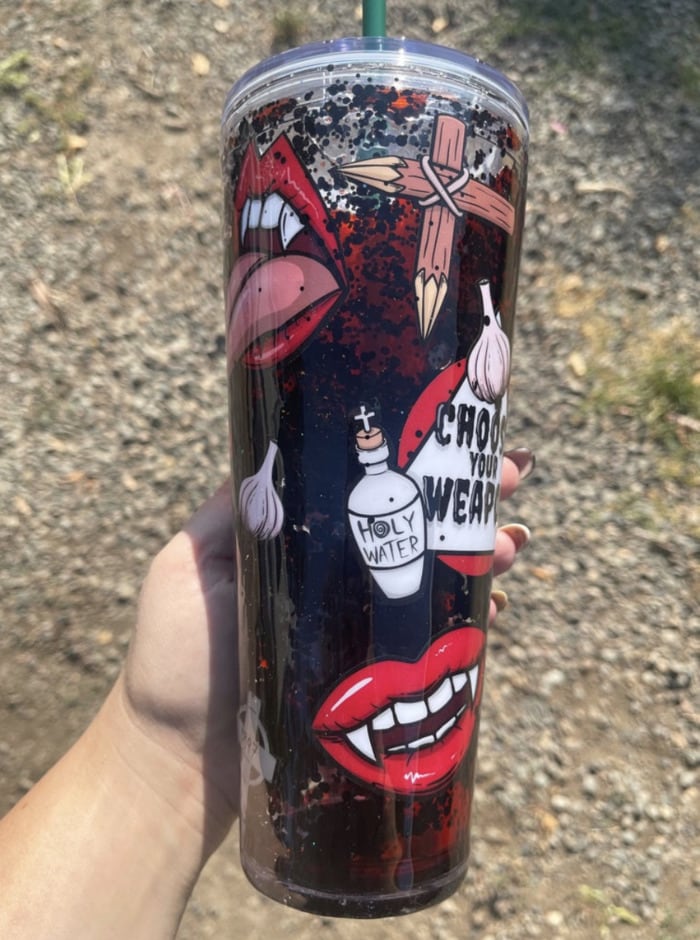 Why thank you! That's awfully nice. What's the knife for?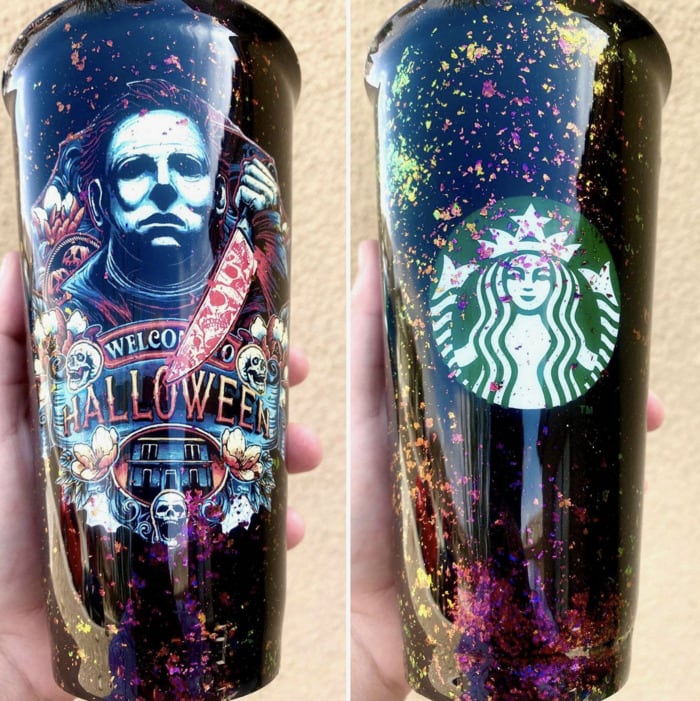 When you're more of the "we have coffee at home" type.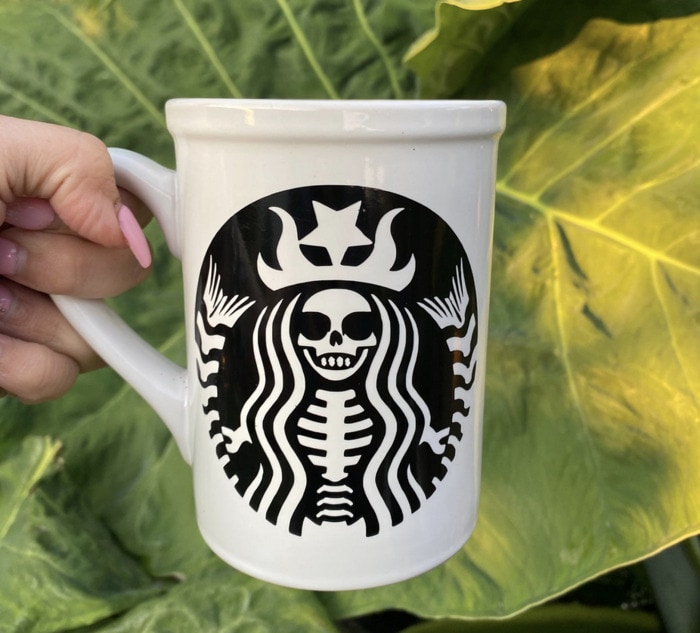 If Jack Skellington drank Starbucks (or had internal organs), he'd use this tumbler.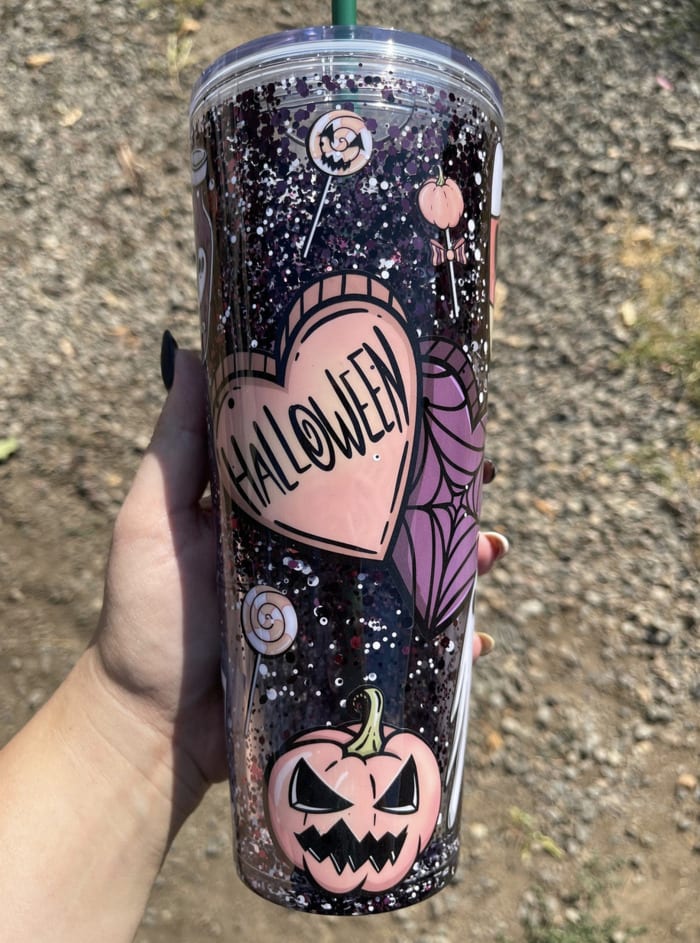 If one drinks from a bottle marked poison… that company probably won't be in business too long.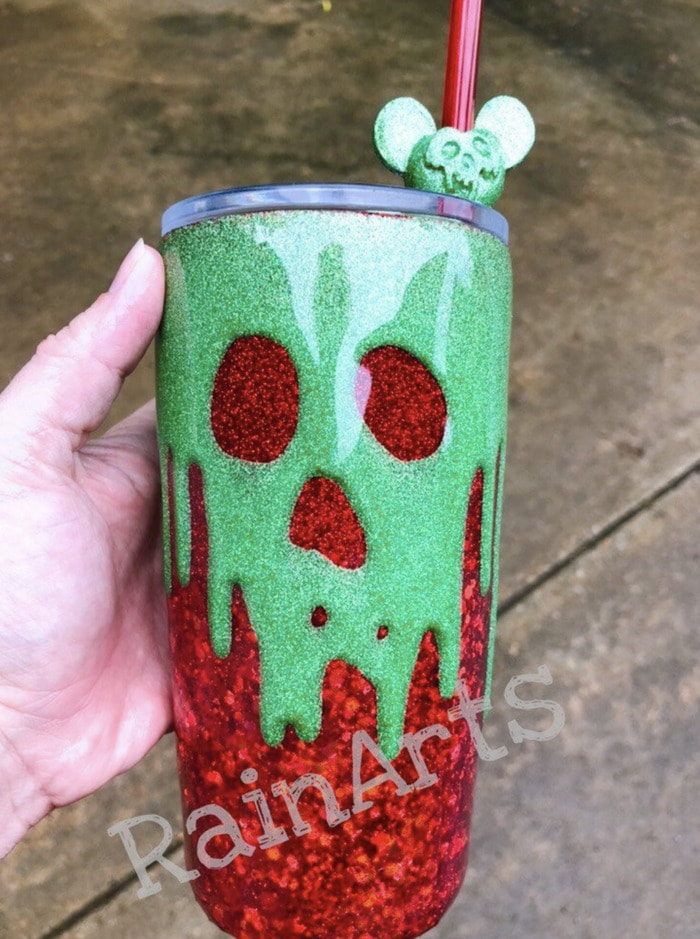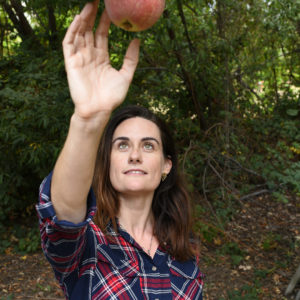 Latest posts by Rebecca Swanner
(see all)