Very few things get us more excited than Halloween and coffee. Combine the two, and someone better take our wallet away from us. Just you know, as soon as we buy one of each of these Starbucks Halloween cups.
Starbucks stores on the other side of the Pacific must agree, because we're gotten a look at their recent Halloween collections, and they're good enough that we've cleaned out an entire kitchen cupboard.
Considering they were just blessed with an entire autumn squirrel collection, we're starting to feel like Starbucks is playing favorites. And then we saw these spooky mugs and cups where they focused on black cats, cute devilish ghost mugs, and mushrooms and Field trip!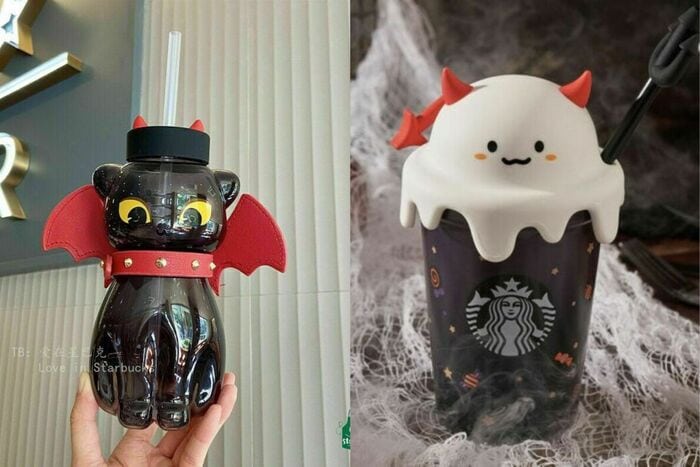 Starbucks Halloween Cups and Mugs
1. Black Cat Cup With Witch Lid and Spoon
A black cat with a witch hat for a lid and a gold spoon? We finally understand the phrase "get out the good china." Who needs etiquette classes?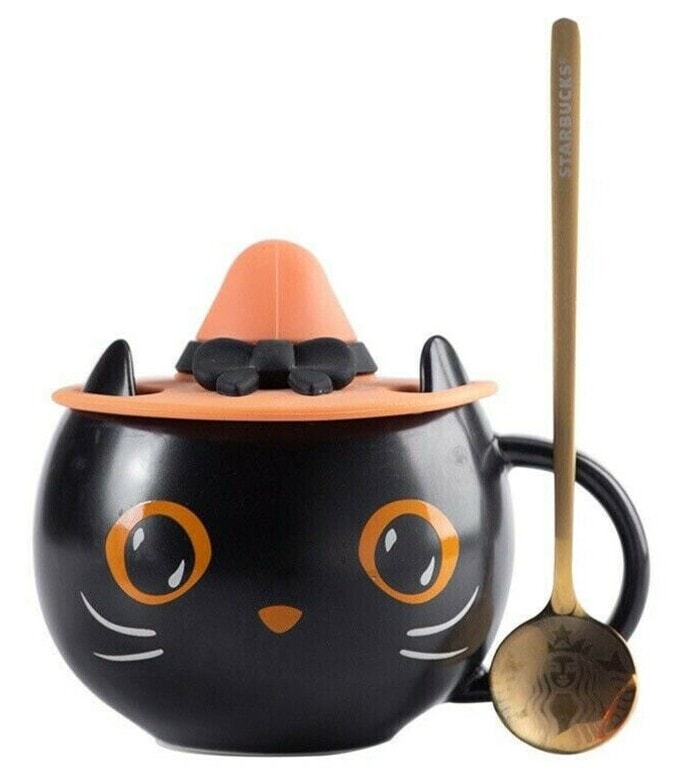 Available on eBay.
2. Black Mushroom Glass Cup with Devil Horns and Tea Infuser
Mushrooms are trendy right now but when you consider it's a toss up on if they'll off you or not, you start to understand how they could fit into the Halloween theme. We're sure that mushroom tea you got online is totally okay though.


Available on Etsy.
3. Upside Down Black Cat Glass Cup
Our cat is definitely going to break off the cat tail handle on this mug when he knocks this off the table. He did warn us about bringing another cat in his house again.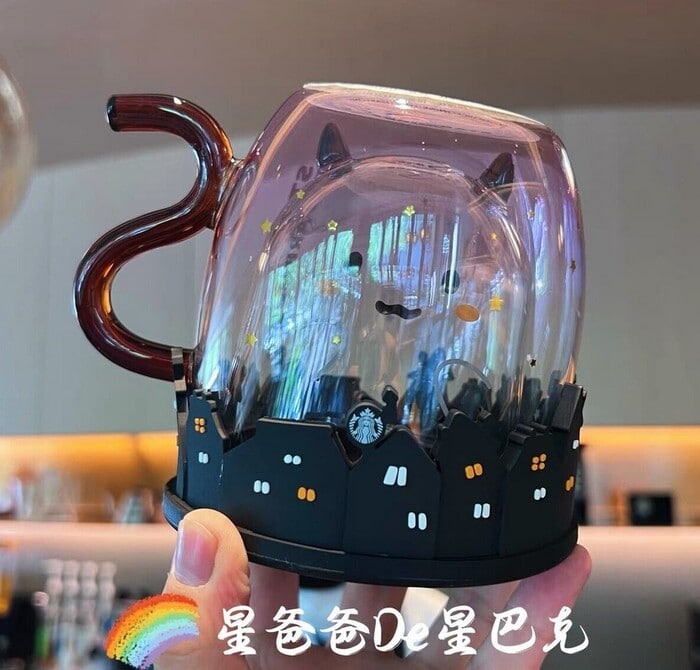 Available on eBay.
4. Black Cat Glass Mug With Spiderweb Lid
We may have had too much catnip because we can't tell if we're upside down or this cup from Korea is. We'll still take two of them, though. And some more catnip.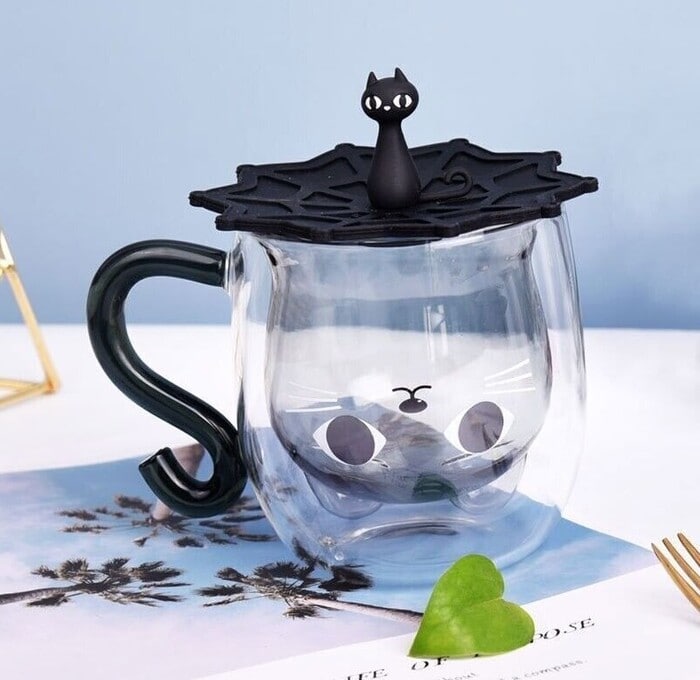 Available on eBay.
5. Ghost Mug with Devil Horns and Pitchfork
Need something to help you balance out the angel on your other shoulder? This guy can't help. He weighs like 500 tons. Physics is weird.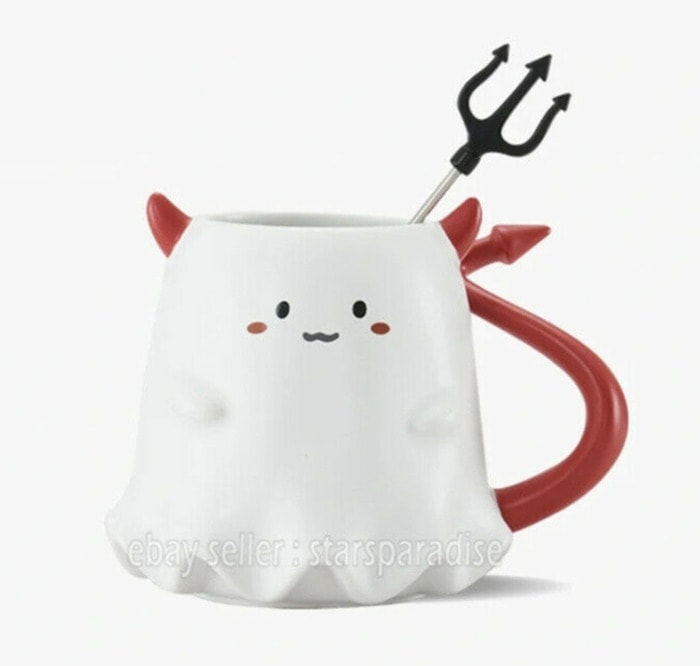 Available on Etsy.
6. Transparent Glass Straw Cup Pumpkin Tumbler
These pumpkins sure do look happy for someone that's completely overworked this time of year. Are we projecting onto inanimate objects again?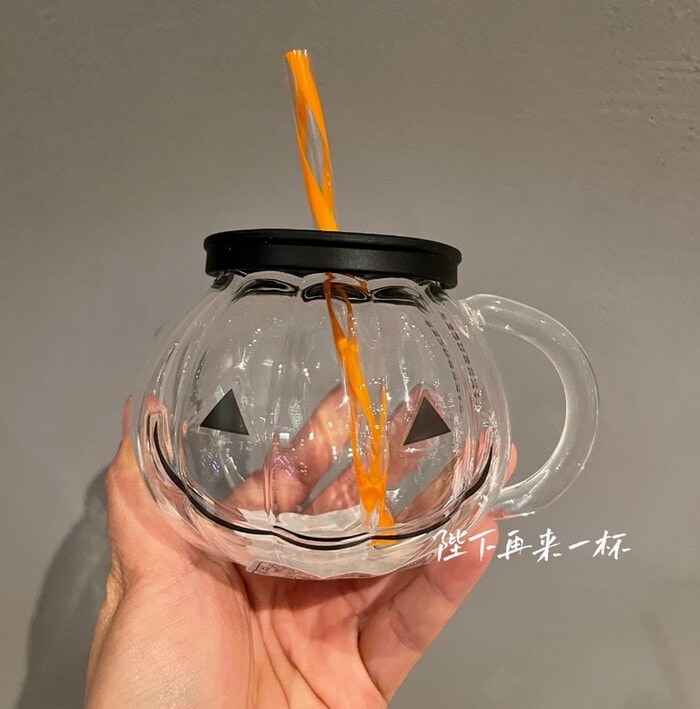 Available on eBay.
7. Pumpkin Cat Paw Cup with Cover
When your cat gets a hand model gig with Starbucks. Don't worry. They'll still dip their actual paw in your cup.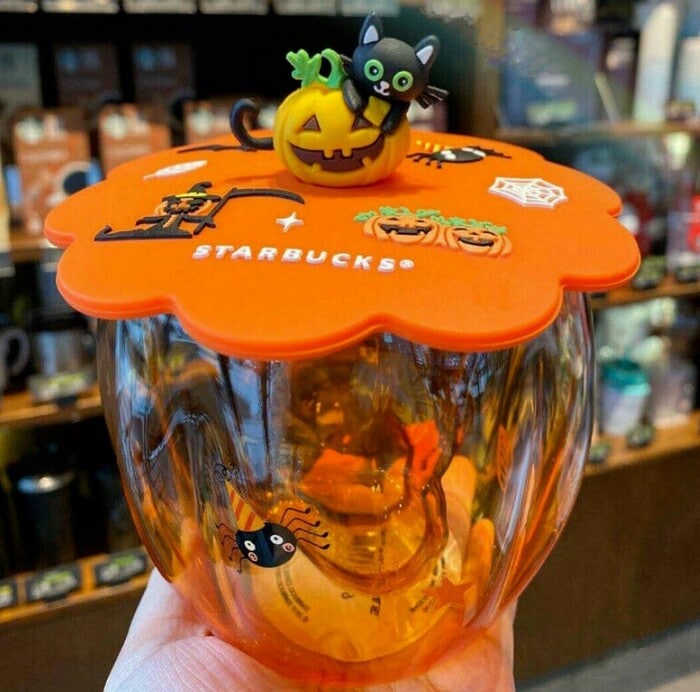 Available on eBay.
8. Halloween Cat Ghost Double-Layer Glass Cup
We were a little confused with the design choice on this one until we packed it on our trip to the Upside Down. We've came back a lot more questions than answers, but at least the cup now makes sense.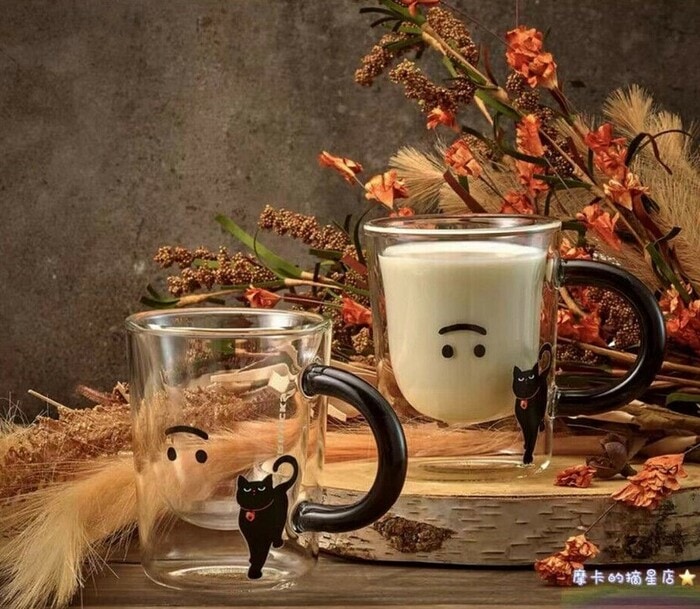 Available on eBay.
9. Black Cat and Pumpkin Ghost Cups
Honestly, our cupboards are starting to look like a shrine to all black cats. We're not mad about it but people are starting to talk. You want to come over right meow and we can discuss?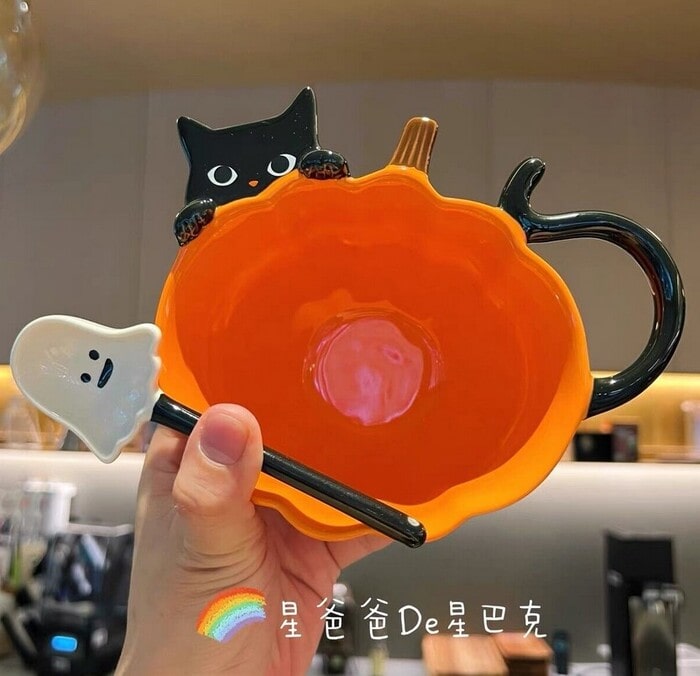 Available on eBay.
10. Circular Black Cat Cup with Strap
There's not much scary about this cup unless you've got a fear of circular drinking vessels. It's the rhombus ones for us.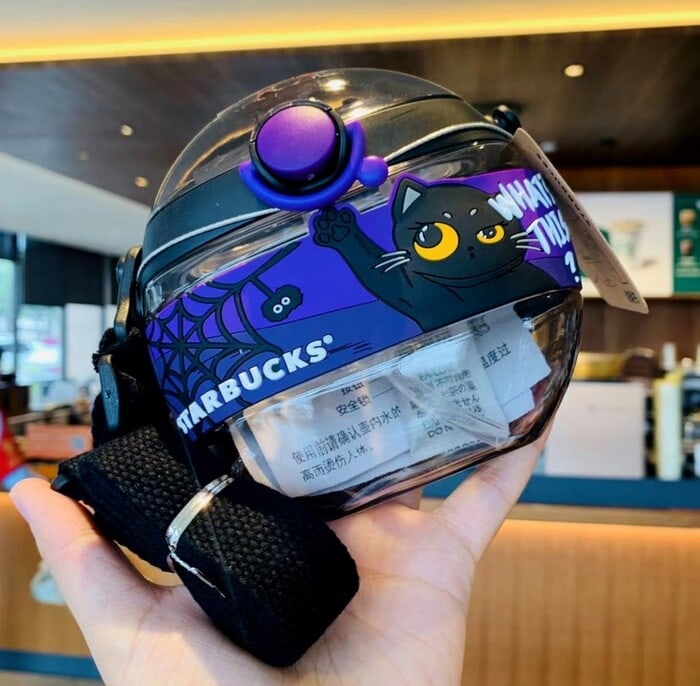 Available on eBay.
11. Ghost Devil Tumbler with Pitchfork Stirrer
We'd confess to everything if this ghost tumbler is what awaits us in hell. Between this and Tom Ellis, we're starting to think we've been misinformed about… a lot.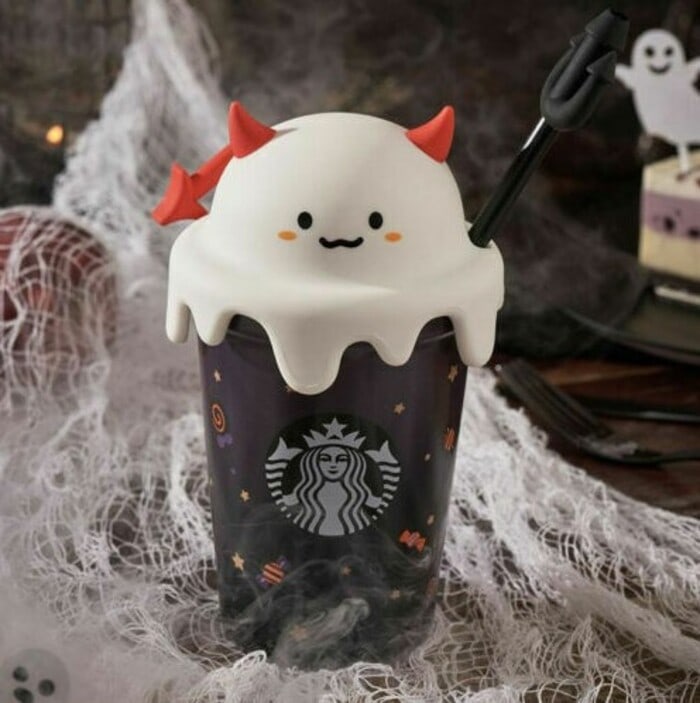 Available on eBay.
12. Black Cat Shaped Glass Cup with Wings and Devil Horns
Pretty soon it's going to start cooling off outside. So remember, if you're cold, this little devil cat-bat is cold too, so bring them inside.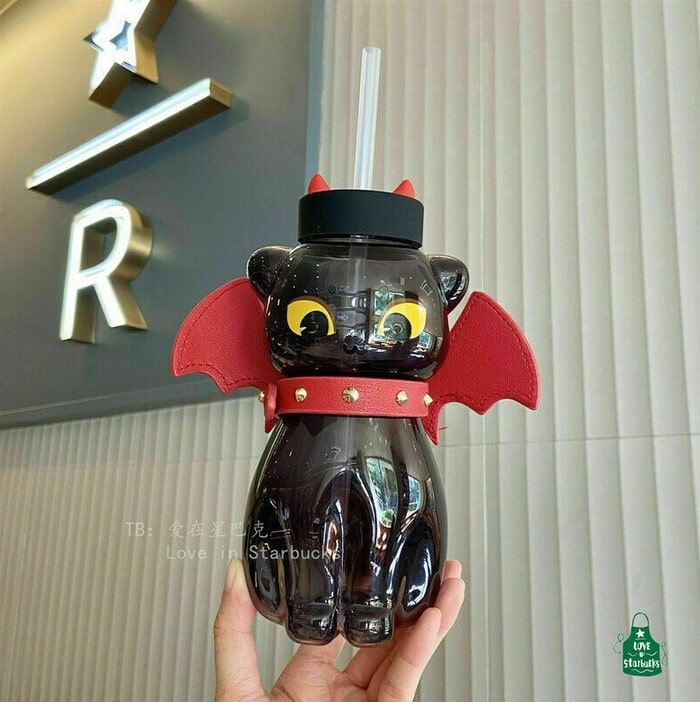 Available on Etsy.
13. Black Cat with Red Witch Hat and Cat Straw
Starbucks clearly understands that cats with hats is a thing. What else do they know about? Guinea pigs and sweaters? Ducks and dresses?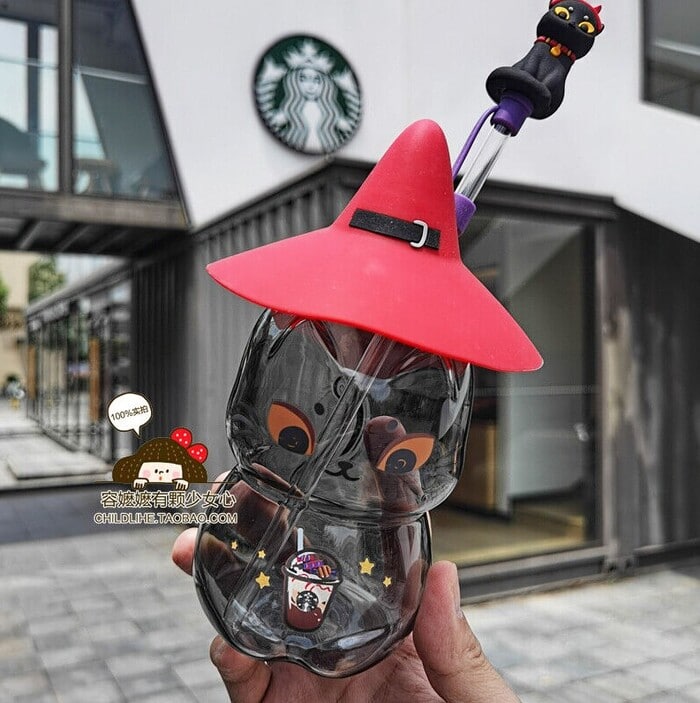 Available on eBay.
14. Halloween Scene Stainless Steel Tumbler with Bubble Lid
The perfect cup to carry your little ghost around does exist. Just like that other ghost in your attic.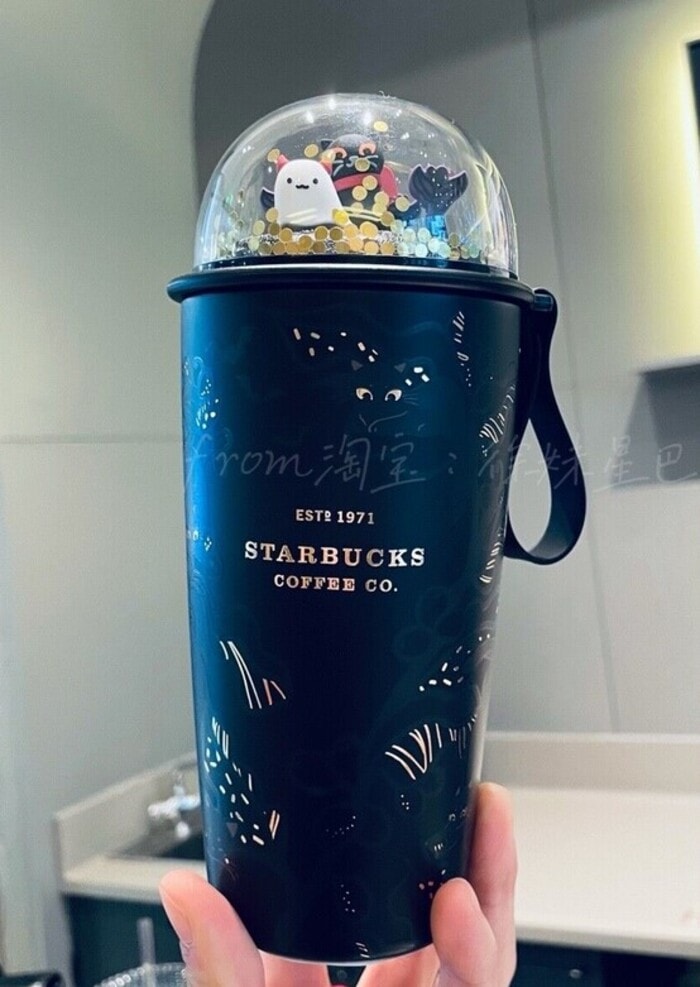 Available on eBay.
15. Night Elf Purple Glass Mug
There's a lot going on with this cup. Mushrooms, black cats, ghosts, and owls will help protect your coffee. From whom, we don't know. But, that's not important!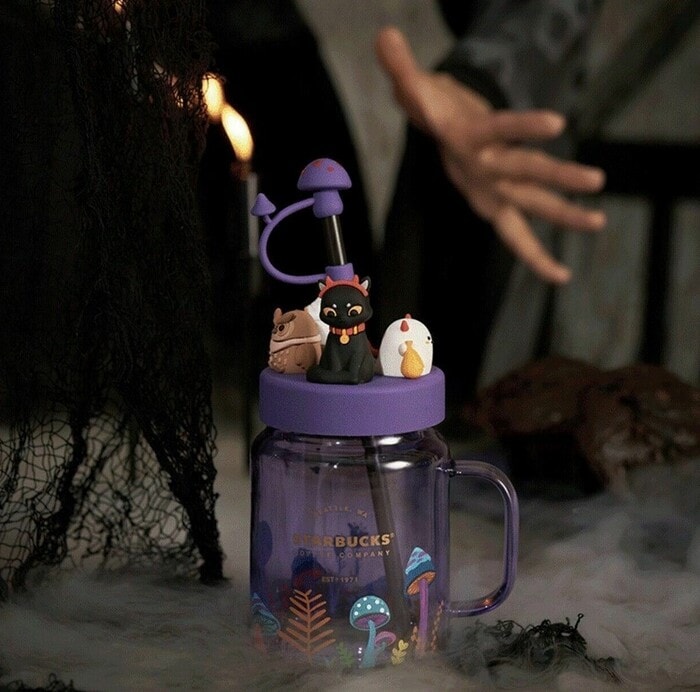 Available on Etsy.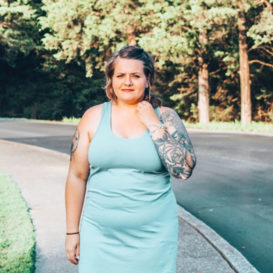 Latest posts by Ashley Hubbard
(see all)