It's easy to get tumbler envy here in the States when you start peeking at the Starbucks cup designs they get across the Pacific. The bling and ombre designs are fine, until you compare them to the hedgehogs, bunnies, and tiger mugs and cups only available in Asia.
Last year, Starbucks Fall collection centered around foxes. This year, the cuteness overload is back with a scurry of squirrel mugs, teapots, and more. If making the trip to collect these items isn't a possibility, we've included links below where you can order them from Etsy or eBay.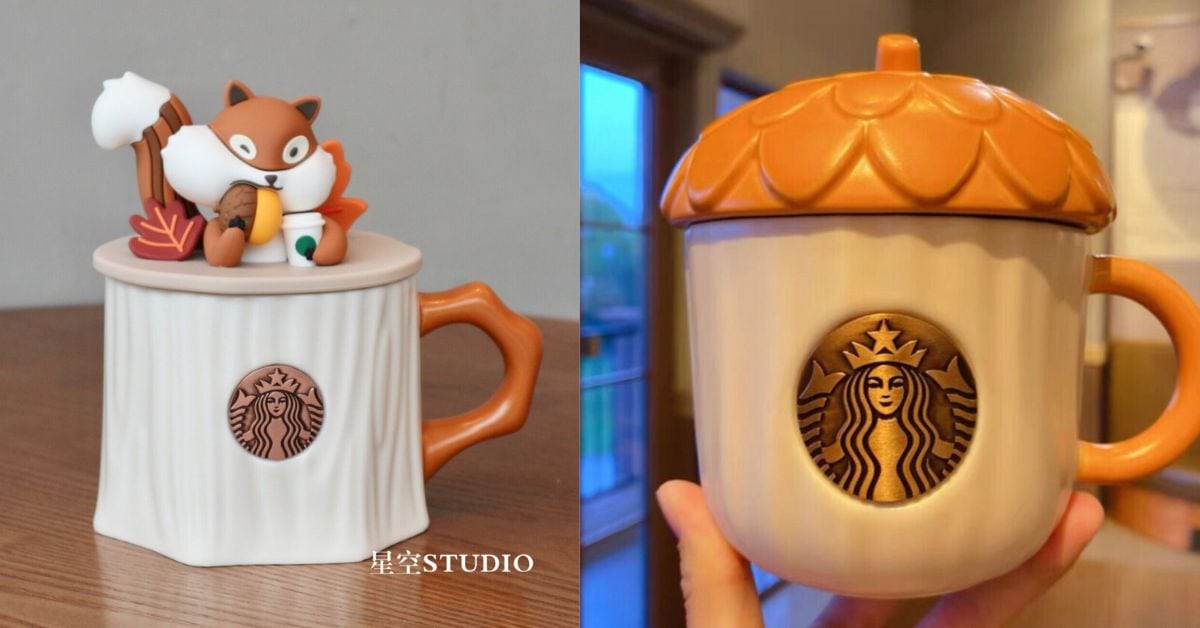 We also threw in a few fall mugs from prior releases that we think you'll want to make room for. While you wait for your order to come in, you can figure out what to purge in your kitchen to fit everything. We suggest starting with the pots and pans. Those are just collecting dust anyway.
Starbucks Fall Squirrel Collection
1. Tree Stump Ceramic Mug with Squirrel Lid
This mug screams fall. Bet you didn't know we speak squirrel! And, yes, we're available for translation services.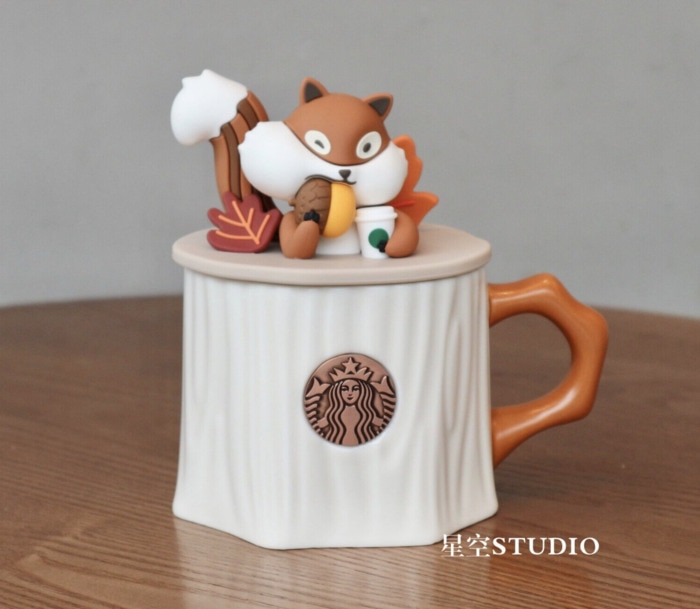 Available on eBay.
2. Ceramic Mug with Maple Leaf and Squirrel Stirrer
The mug alone may not give enough autumn vibes, but add the "looks like it's stirred one too many coffees" squirrel stirrer, and you're definitely on your way to fall.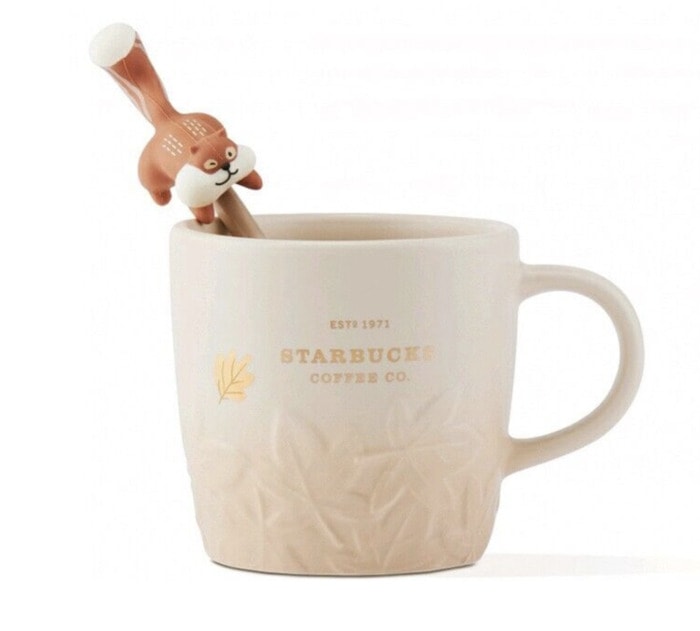 Available on eBay.
3. Squirrel Teapot and Glass Mug Set
If you can't find us, we're just in the backyard having our afternoon tea with the woodland creatures. We may not have gotten the Snow White gig at Disney World but now we can't stop what we've started.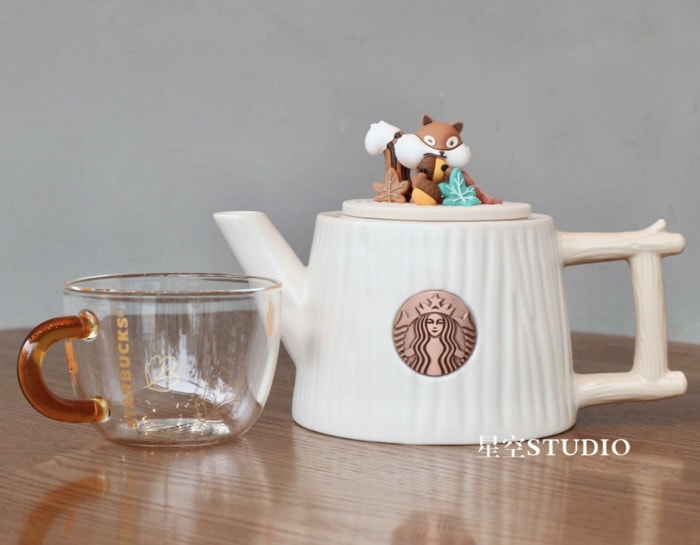 Available on eBay.
4. Acorn Mug
This ceramic mug shaped like an acorn is so cute it can be a desk decoration when you're not using it. Or when you inevitably forget there's something in it for weeks and now you have a science experiment.


Available on eBay.
5. Squirrel Mug with Tail Handle
Only a couple of drinks out of this cup, and you'll suddenly find yourself in the fall candle section at Target. Use with caution.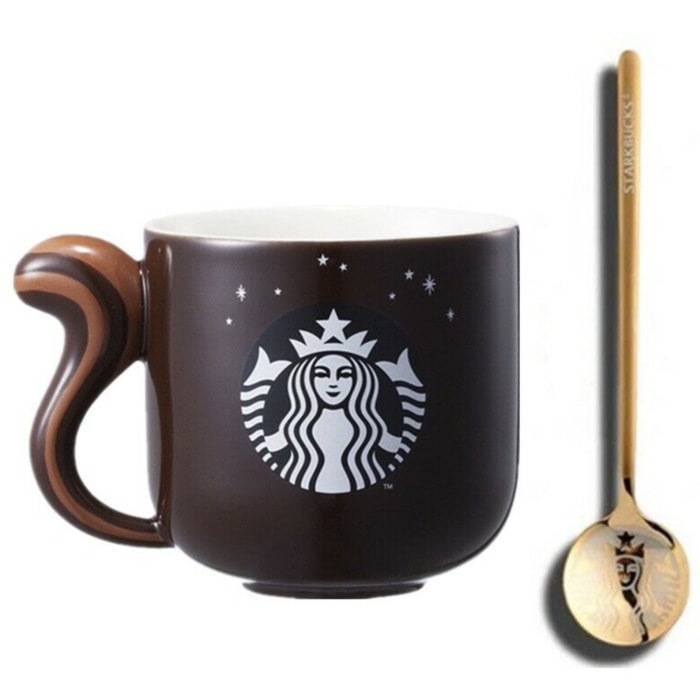 Available on eBay.
6. Orange and Red Gradient Glass Cup
You think you can have a Starbucks release without having at least one ombre cup? Oh, that's cute.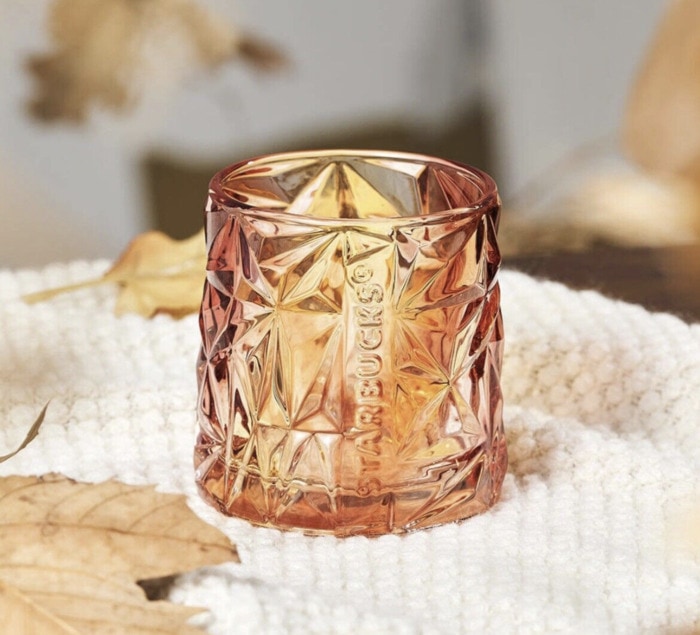 Available on eBay.
7. Fox Tail Mug and Saucer Set
Collect enough of these and you'll have the most enviable tea party set. Or enough for each day of the week without doing dishes.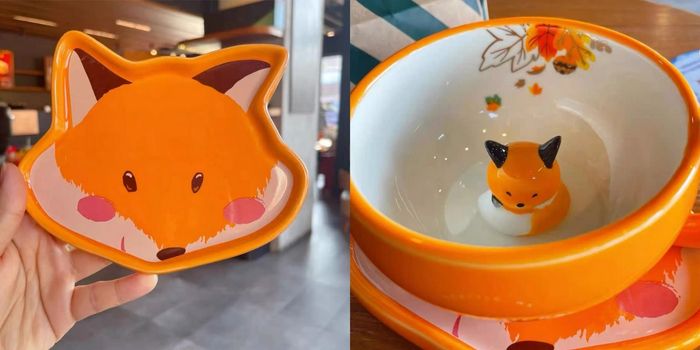 Available on Etsy.
8. Squirrel Silhouette with Tail Handle Ceramic Mug
Drink out of this mug and next thing you know, you're going to have white pumpkins decorating every flat surface of your home. Oooh and maybe should you install some shiplap?Have you considered shiplap?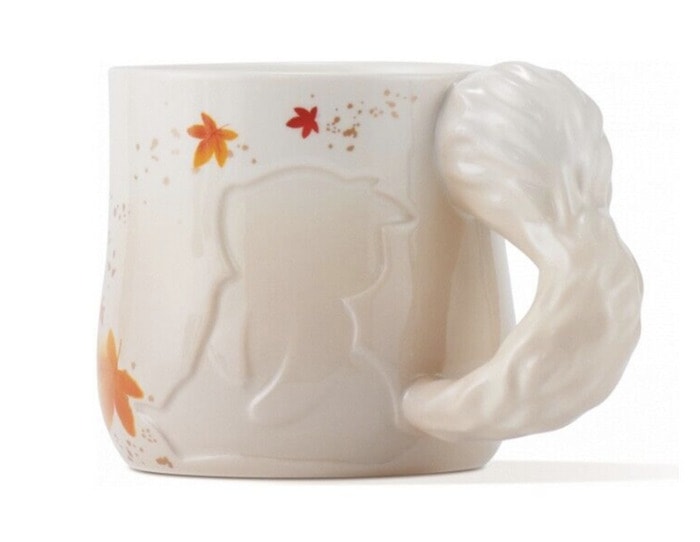 Available on eBay.
9. Glass Cup with Maple Leaves and Fox Topper
We'll give it until winter before we lose the lid to this charming mug. At least it'll be time for a new collection by then!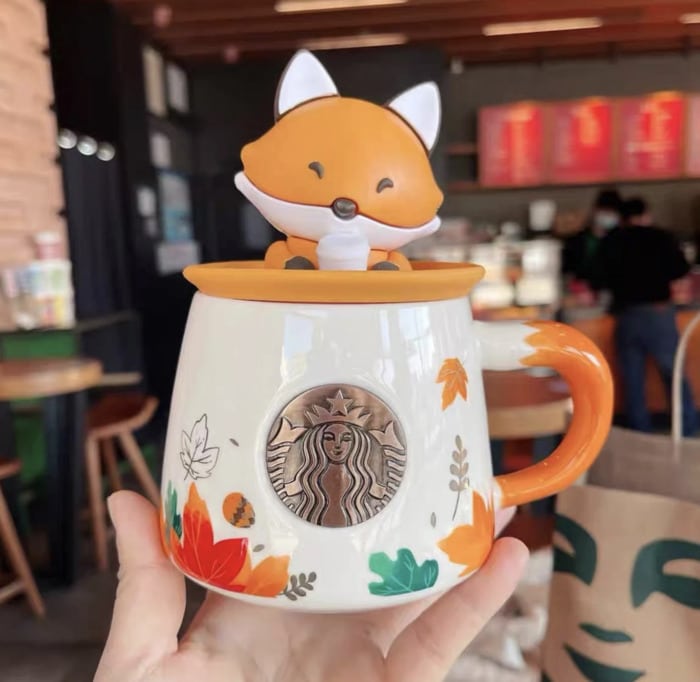 Available on Etsy.
10. Mushroom-Shaped Glass Cup
A very on-trend mushroom-shaped mug for your mushroom coffee. Also works for orange juice.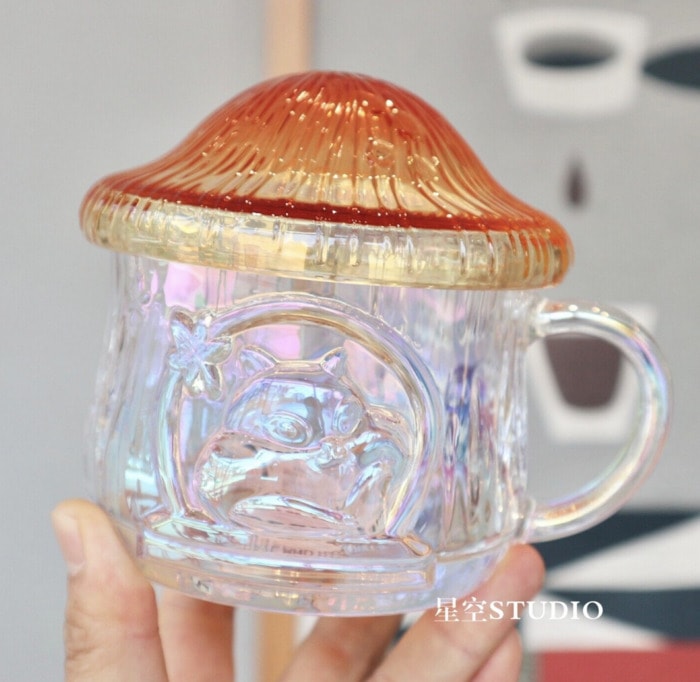 Available on eBay.
11. Squirrel Tail Mug with Maple Leaf Saucer
Squeak. Squeak Squeakers. Hey, Kronk, can you help us out over here?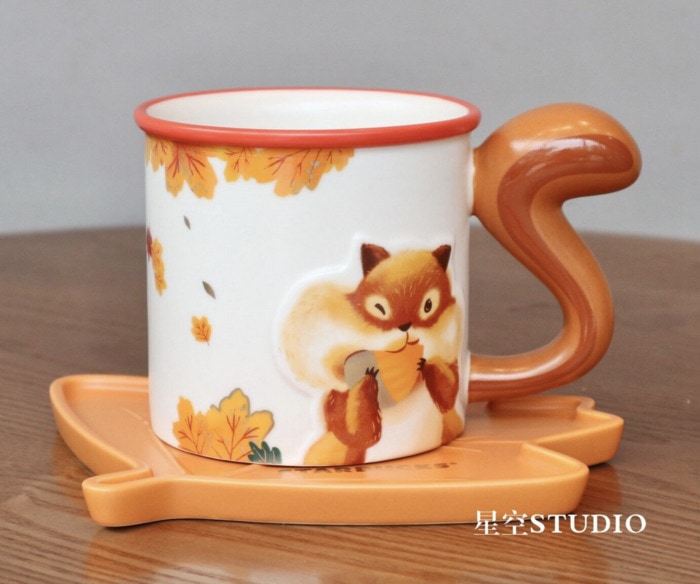 Available on Etsy.
12. Autumn Contigo Cup with Squirrel Snack Container
Once you give us snack containers with ears, you do realize you'll never be able to not give snack containers without ears right?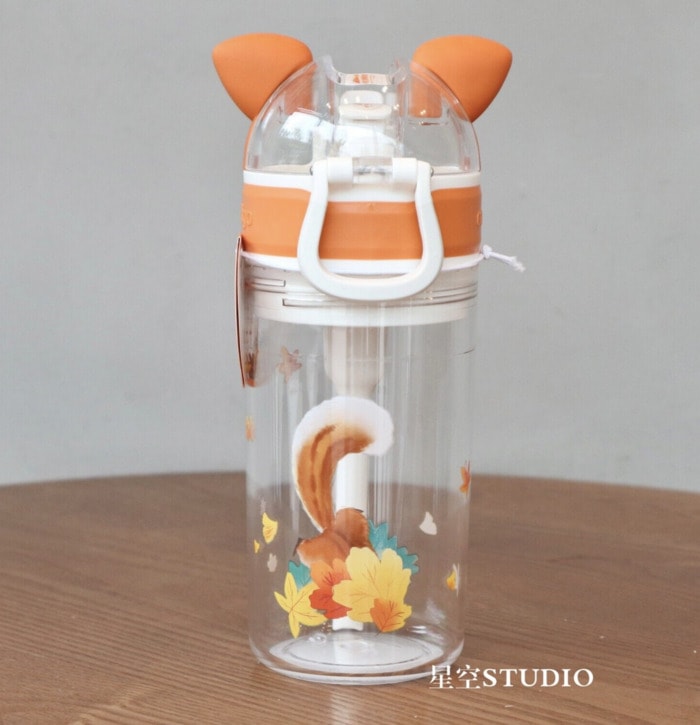 Available on eBay.
13. Autumn Hide and Seek Squirrel and Fox Mason Glass Cup with Straw
So, that's where they hid all their nuts this year. Bet that's the last time you leave your drink unattended in your own backyard.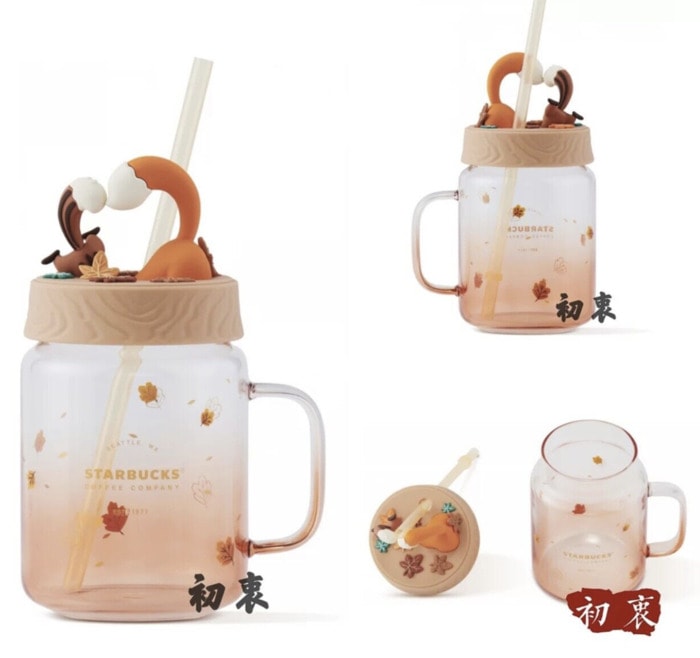 Available on eBay.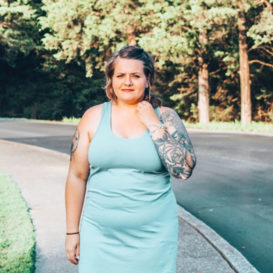 Latest posts by Ashley Hubbard
(see all)