Every year, the Starbucks locations in Asia will unveil collections to celebrate the Lunar New Year, which, this year, is represented by the tiger. Starbucks's Lunar New Year cups and tumblers have us wishing we could teleport to the other side of the world and as far away from Carole Baskin as we can get.
So far, we've only made it to the gas station down the street.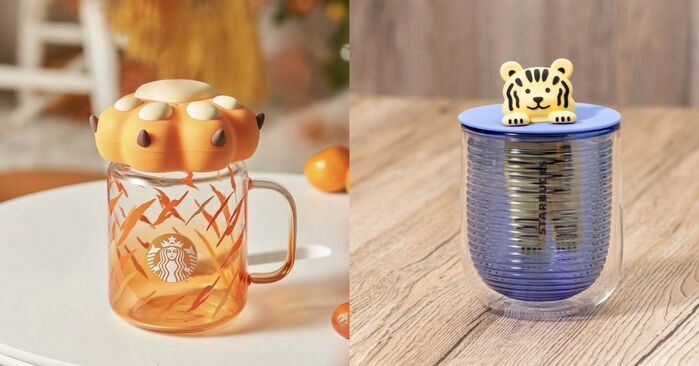 Want your own? Can't make it across the Pacific? Most of the new Starbucks designs are available on eBay and through this Etsy reseller. Here are some of our favorites from the collection.
Starbucks Cups for the 2022 Lunar New Year
1. Red Tiger Mug
These matching mugs are perfect for those born in the year of the tiger. Or anyone who wants a side of espresso with their coffee.


Available on eBay.
2. Year Of Tiger Mug
This tiger mug will go perfectly with your morning routine of listening to "Eye of the Tiger." This one's for you, Cleveland!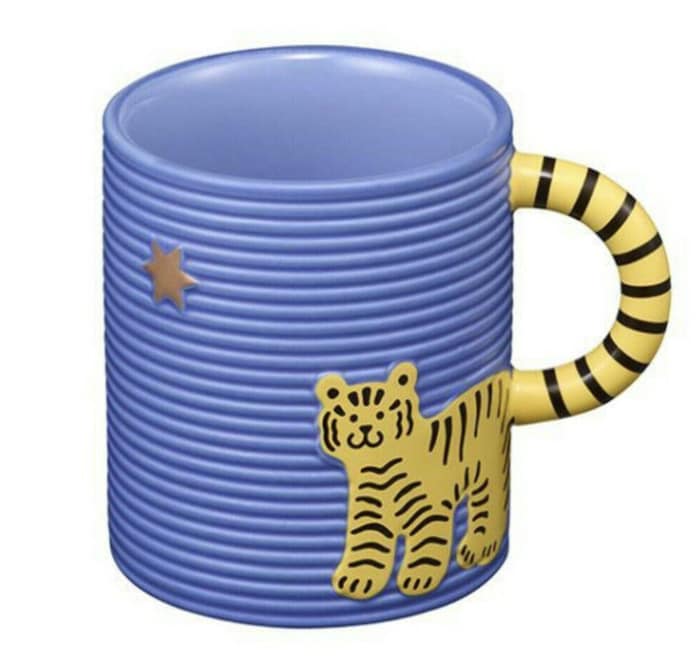 Available on eBay.
3. Starbucks Playful Tiger Dance Cold Water Cup
These playful tigers and are going to be so cute holding our water. Okay fine…our iced coffee-infused water.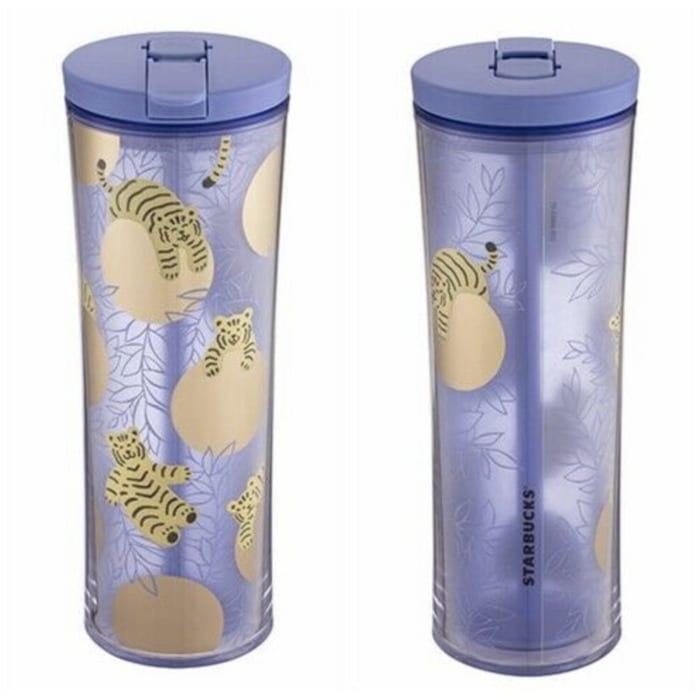 Available on eBay.
4. Tiger Under The Stars Stainless Steel Water Bottle
This sleek black tumbler comes will hold whatever you need to get a jump start on your day. This sleepy guy will take anything as long as it has a quad shot.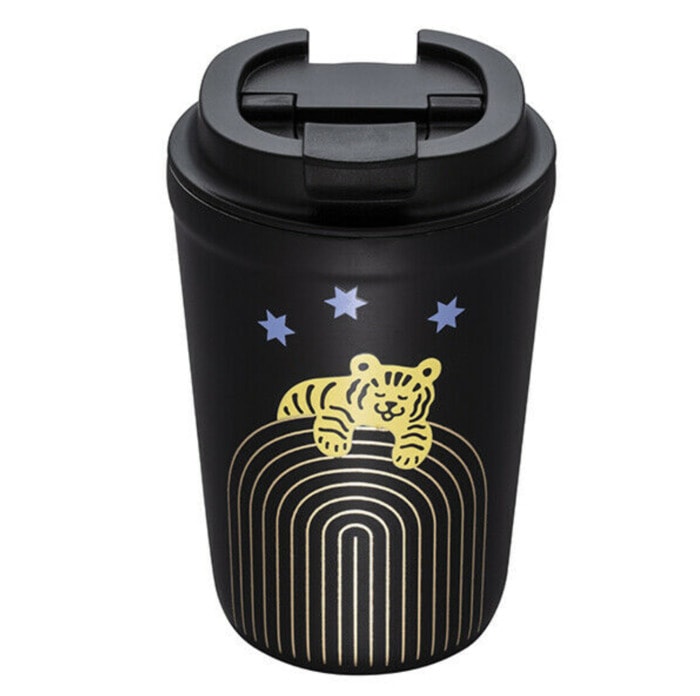 Available on Etsy.
5. Lucky Tiger Mug
Tigers need coffee too. Even tigers that look like cats, but also like Pikachu. What year is this again?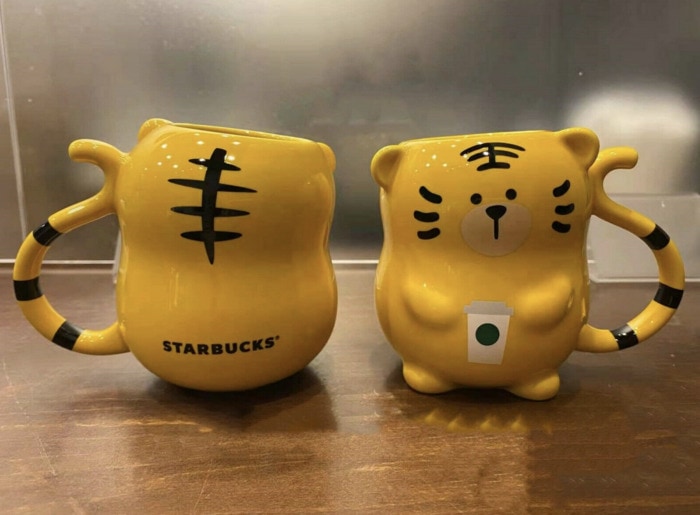 Available on eBay.
6. Tiger Tangerines Water Bottle
This water bottle is going to look cute in our bag and on the occasional times we remember to take it out and fill it up.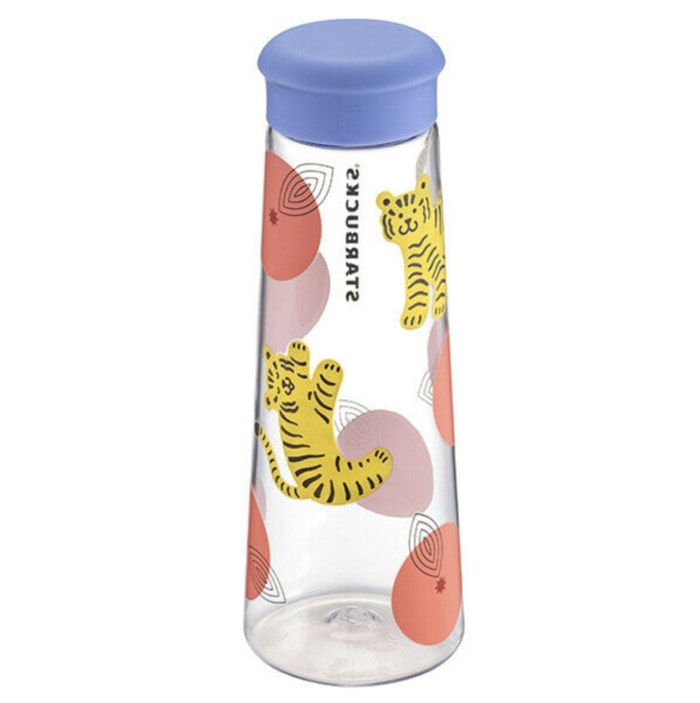 Available on eBay.
7. Tiger Paw Glass Cup With Coaster
This paw coaster may not be a warming station, but it is super cute. And it'll remind your house cat that he comes from a line of much, much larger ancestors.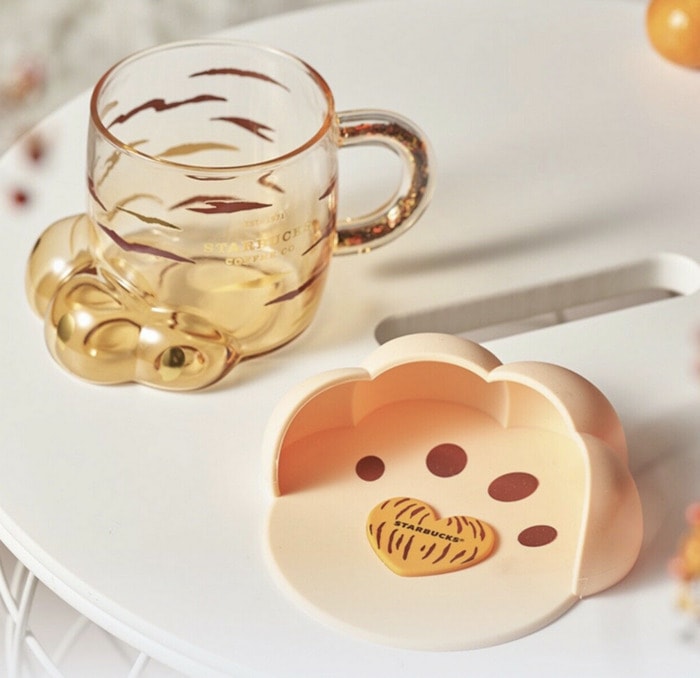 Available on eBay.
8. Tiger Paw Lid Mason Glass Cup
Nothing says, "keep your hands off my drink!" like this tiger paw lid. And that passive aggressive note we left on the fridge.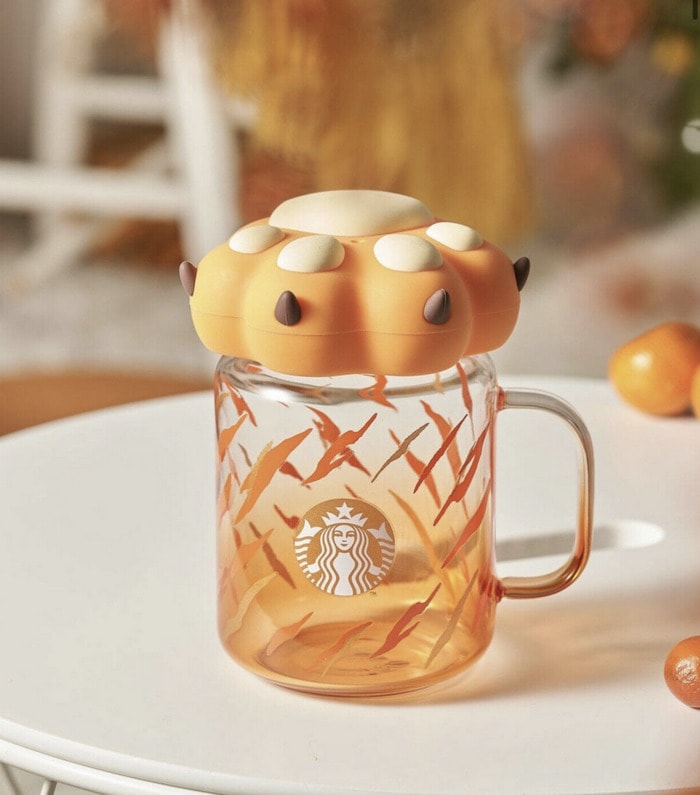 Available on eBay.
9. Tiger Double Wall Tea Infuser Glass
If tea is your thing, then this glass is for you. And we don't want to start any rumors, but we're pretty sure we saw Kate Middleton carrying one of these around last week.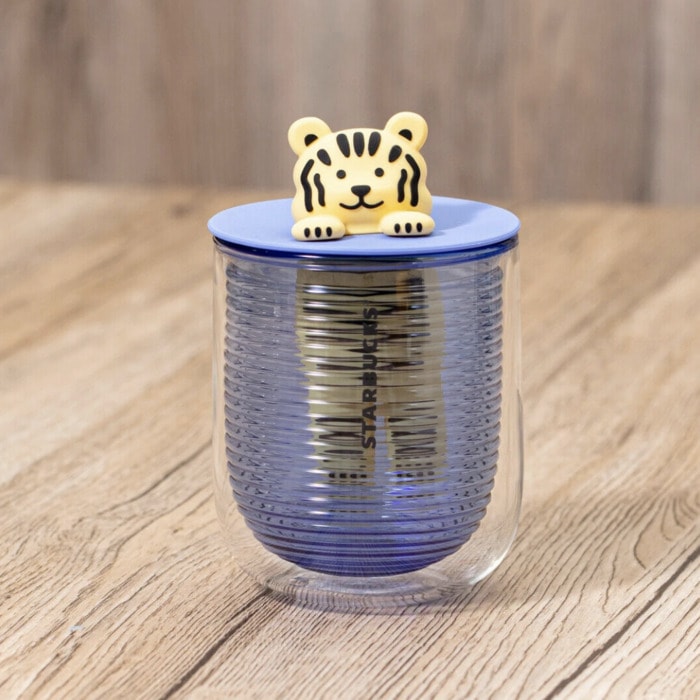 Available on eBay.
10. Playful Tigers Mug
This artistic tiger mug is perfect for your Zoom meetings and multi-million art deals. Your niece's art has really improved recently!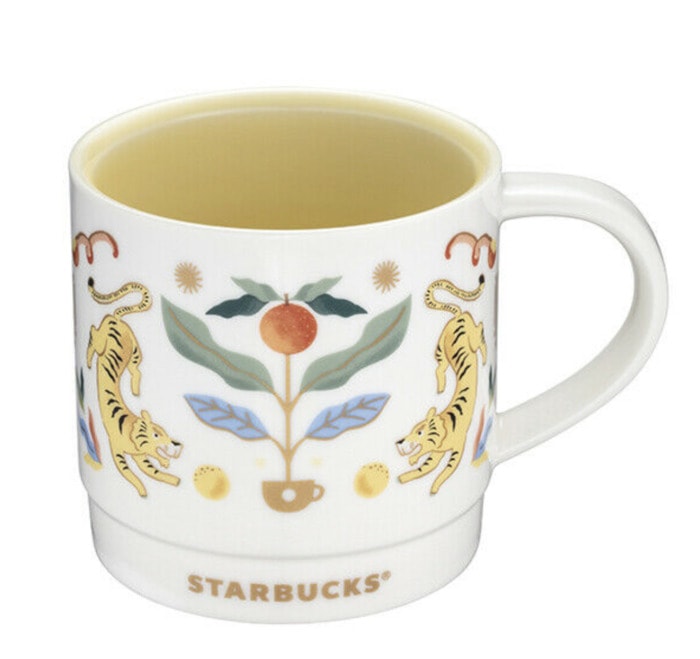 Available on eBay.
11. Orange Tiger With Paw Tea Strainer
There's no way we can't be a tea person after seeing all these tiger tea strainers. Now if only we could remember to drink it after it's done steeping.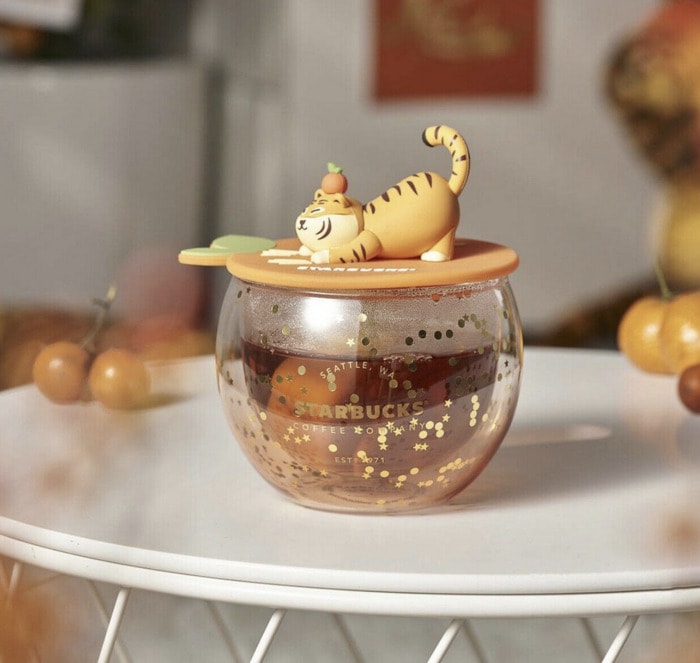 Available on eBay.
12. Tiger Teapot And Glass Cup Set
Is anyone up for having a tea party while watching the new season of Tiger King? We'll bring the cups and the finger sandwiches. (We'll leave out the fingers this time.)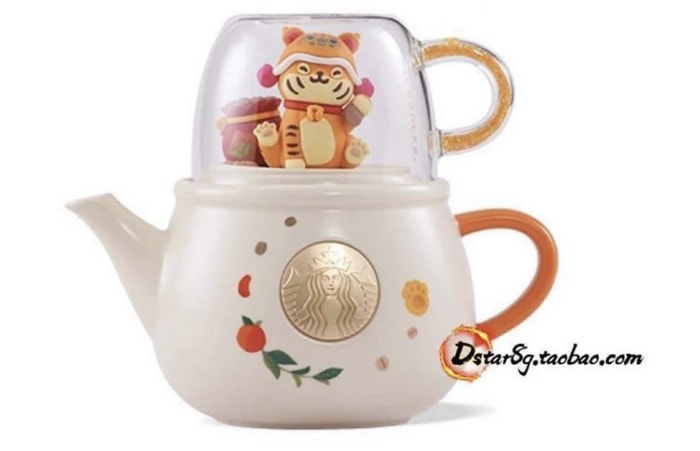 Available on Etsy.
13. Lazy Tiger Orange Mug
We're so happy to see tigers in all shapes and sizes. The bigger they are, the more coffee they hold! Or, the less of a chance we have of spilling it.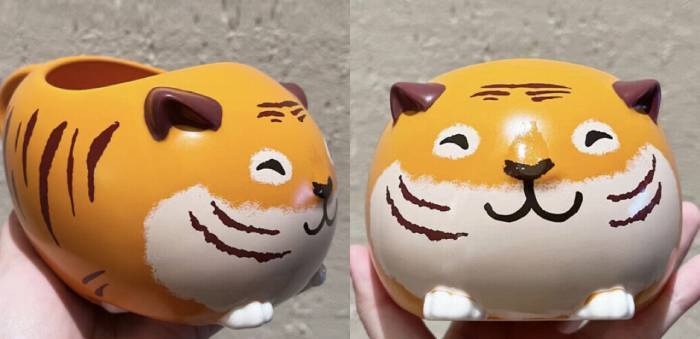 Available on Etsy.
14. Tiger Ceramic Mug
This tiger mug looks like us before coffee. And after coffee.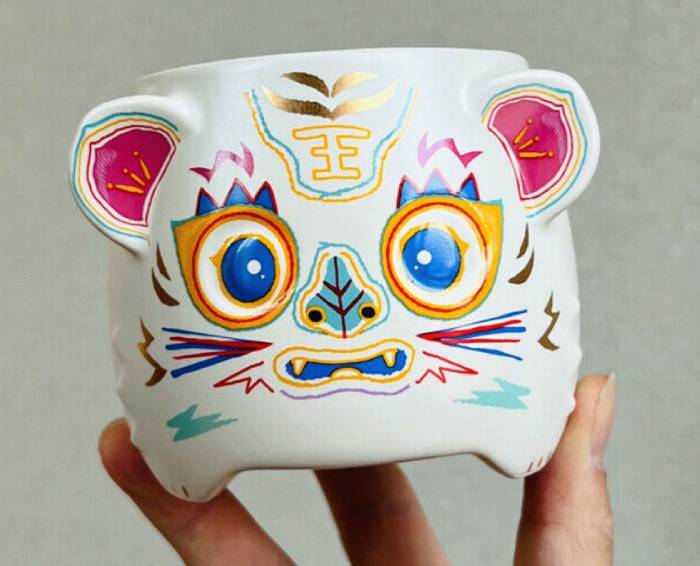 Available on Etsy.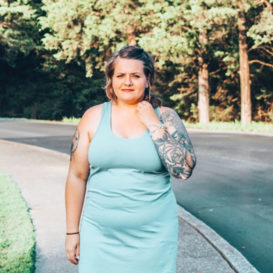 Latest posts by Ashley Hubbard
(see all)