Every year, Starbucks fans count down the day until they can get a Pumpkin Spice Latte which – surprise – is now. But, there are other tasty Starbucks fall drinks that have nothing to do with pumpkin.
There's the new Apple Crisp Macchiato and it's lesser-known cousin the Apple Crisp Frappuccino. And, there's plenty of Halloween drinks like the Witches Brew and fall secret menu drinks that incorporate autumnal flavors like cinnamon, nutmeg, apple, and caramel.
Sometimes, it's good to explore things outside of the pumpkin patch. Which is how we got stuck in this maze. Can someone send up a smoke signal?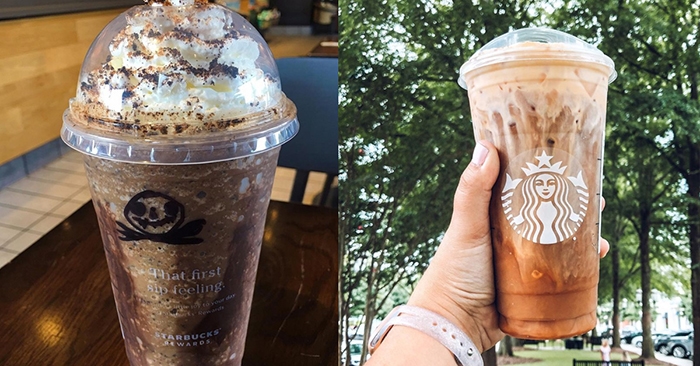 Starbucks Fall Drinks from the Official Menu
1. Pumpkin Spice Latte
The PSL is the poster child of fall, so we had to include. It's the drink equivalent of the Ugg-wearing, pumpkin patch-traipsing, apple picking individuals. It's basic for a reason. You can order your Pumpkin Spice Latte iced, hot, or as a Frappuccino.
2. Pumpkin Cream Cold Brew
If you're more of a milk with your coffee person rather than a coffee with your milk person, the Pumpkin Cream Cold Brew may entice you more than the PSL.
The cold brew is sweetened with vanilla syrup and topped with a pumpkin-infused cream cold foam before being sprinkled with pumpkin spice topping. Sub pumpkin spice syrup in for the vanilla if you're feeling a little… spicy. Sprinkle in some of those ghost peppers you keep in your purse if you're feeling really spicy.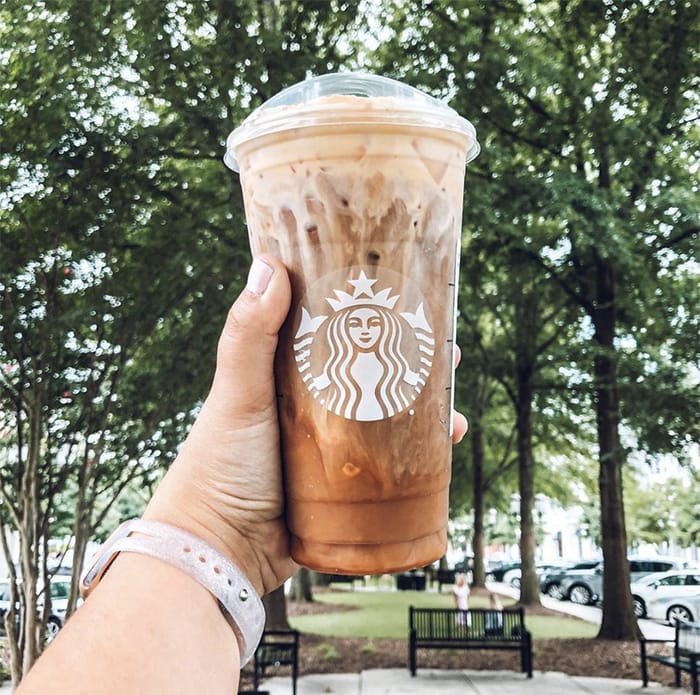 3. Apple Crisp Macchiato
Do you hate pumpkins? Then you'll be happy to know Starbucks debuted a new fall drink: the Apple Crisp Macchiato which includes a new apple brown sugar syrup and a spice apple drizzle. And a suggestion that you should meditate more.
4. Caramel Apple Spice
The Caramel Apple Spice is essentially hot apple juice spiked with cinnamon dolce syrup. It also has a healthy drizzle of caramel sauce and whipped cream, so maybe don't get this one the morning of your next physical.
Starbucks Fall Secret Menu Drinks
These "secret menu "drinks aren't on the official menu so you can't order them by name. Yet.
1. Witches Brew Frappuccino
Order a Grande Vanilla Bean Crème Frappuccino
Add one scoop of freeze dried blackberries
Add one pump of raspberry syrup
Ask for matcha powder to be sprinkled on the bottom and top of the drink
2. Apple Pie Frappuccino
Ask for Venti Crème Based Frappuccino filled to first line
Fill to second line with apple juice
Add 2 pumps of cinnamon dolce syrup
Add 2 pumps of caramel syrup
Top with whipped cream and caramel drizzle
3. Jack Skellington Frappuccino
Order a Pumpkin Spice Frappuccino
Add a shot of espresso (optional)
Ask for mocha drizzle on sides of cup
Add java chips
Top with whipped cream and cookie crumble topping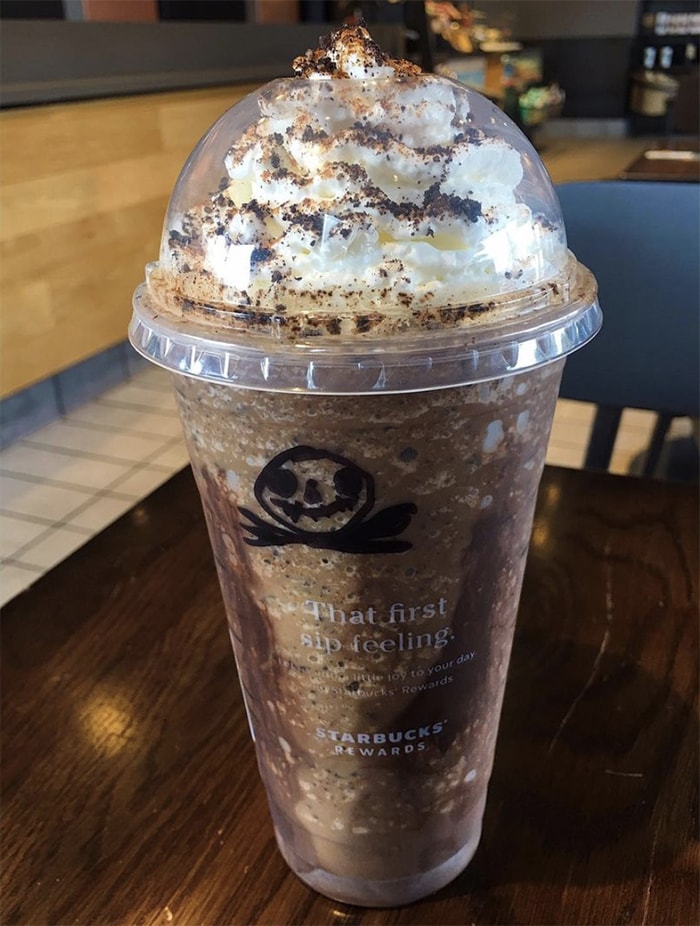 4. Warm Sugar Cookie
Order a Venti White Chocolate Mocha
Add three pumps of hazelnut syrup
Add three pumps of vanilla syrup
Sprinkle top with raw sugar
5. Cha Cha Latte
Order a Grande Matcha Tea Latte
Ask for no classic syrup
Add 2 pumps of chai syrup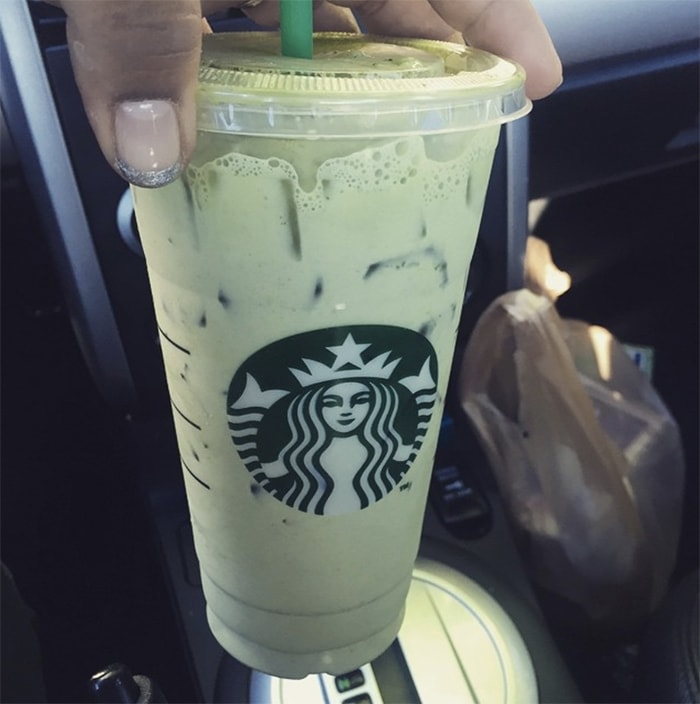 6. Caramel Pumpkin Macchiato
Order a Caramel Macchiato (iced or hot)
Sub pumpkin syrup instead of vanilla
Top with pumpkin spice topping
#ProTip: Iced Caramel Macchiato with pumpkin sauce instead of vanilla syrup. 🎃☕️❤️ pic.twitter.com/pgFj2cUY68

— Starbucks Coffee (@Starbucks) September 28, 2017
7. Butterscotch Frappuccino
Order a Venti Frappuccino with a crème base
Add 3 pumps each of pumpkin sauce, caramel syrup, and hazelnut syrup
Top with whipped cream and caramel drizzle
8. Caramel Snickerdoodle Macchiato
Order an upside down Iced Caramel Macchiato with soy milk
Add 1-2 pumps of vanilla syrup
Add 1-2 pumps of cinnamon dolce syrup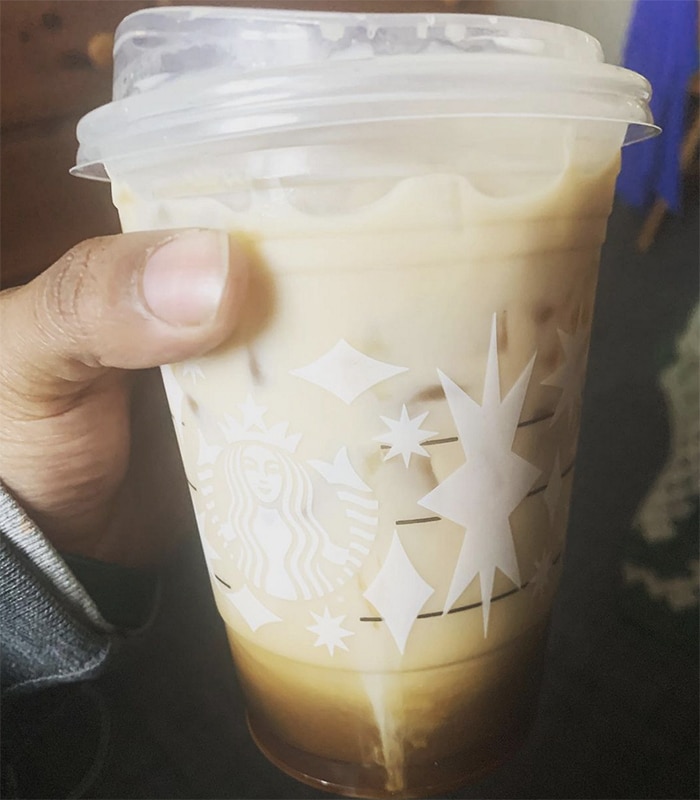 9. Hot Apple Chai
Order a Grande steamed apple juice
Add 4 pumps of chai syrup
Top with whipped cream and caramel drizzle
Hey @CarolineForan hot apple, chai and cinnamon drink in @Starbucks Almost a mulled cider 😉 pic.twitter.com/1Gt6Zko8YN

— Jessica Anhold (@jessica_anhold) October 20, 2015
10. Pumpkin Caramel Cream
Order a Iced Caramel Macchiato with blonde espresso
Ask for 3 pumps of pumpkin sauce
Top with whipped cream and pumpkin spice topping
11. Vanilla Pumpkin Mocha
Order a Venti Vanilla Sweet Cream Cold Brew
Ask for extra sweet cream and 6 pumps of vanilla
Ask for 1 pump of pumpkin and 2 pumps of white mocha
Ask for caramel drizzle around the cup
Top with pumpkin cold foam
12. Brown Sugar Pumpkin Cold Brew
Order a Grande Cold Brew
Ask for light cream, almond, or oat milk
Ask for 1 pump of pumpkin sauce, 1 pump brown sugar syrup, and 2 stevia packets
Top with cinnamon powder
13. Iced S'mores Latte
Order a Caffè Latte with almond milk
Ask for 1 pump of mocha syrup and 1 pump toasted vanilla syrup
14. Iced White Pumpkin Mocha
15. Brown Sugar Pumpkin Shaken Espresso
16. Extra Caramel Apple Espresso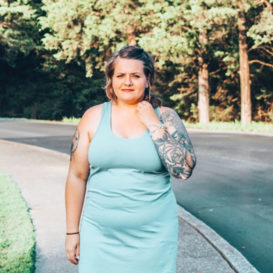 Latest posts by Ashley Hubbard
(see all)