It can become a habit, going to Starbucks every day for our familiar and favorite vanilla latte. But now that we've learned about these Starbucks apple drinks, we have to try them all.
Some of them will still deliver our caffeine fix, like the Apple Crisp Oatmilk Shaken Espresso and the Iced Apple Crisp Latte. But if you're going for a non-coffee option, a Steamed Apple Juice or a Peach Apple Lemonade may hit the spot. We're pretty sure this is what the doctor meant when she said "an apple a day."
We've already gotten started on the well-trodden pumpkin path this year, so these Starbucks apple drinks are the natural progression. What's next? Is anyone making foamed oat milk chai cranberry macchiatos yet?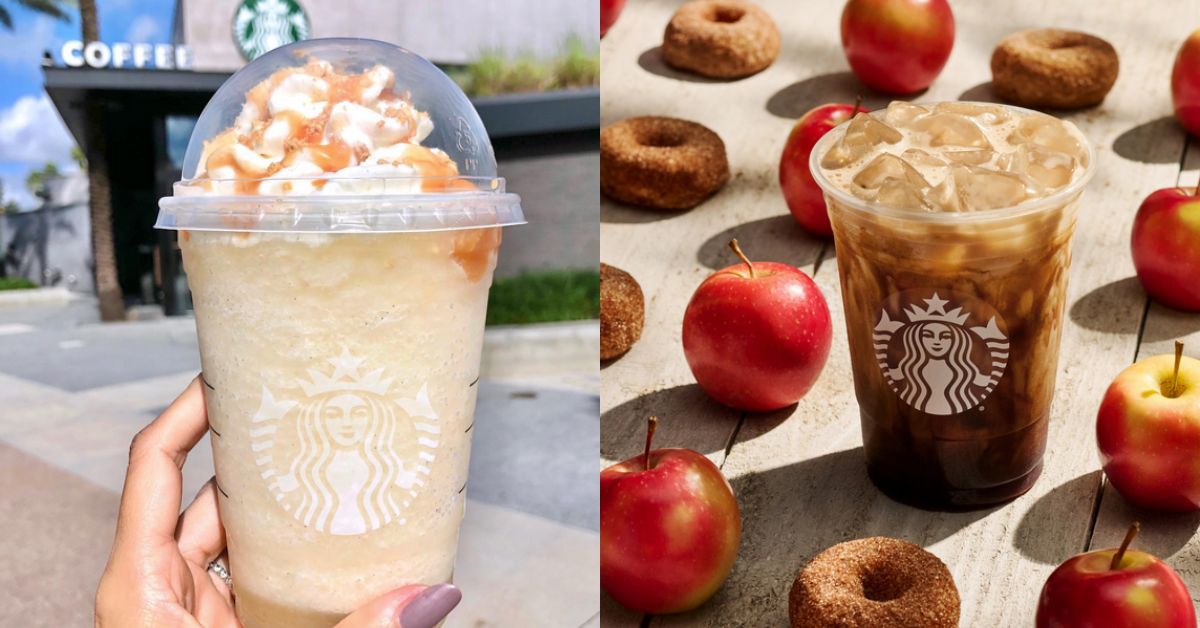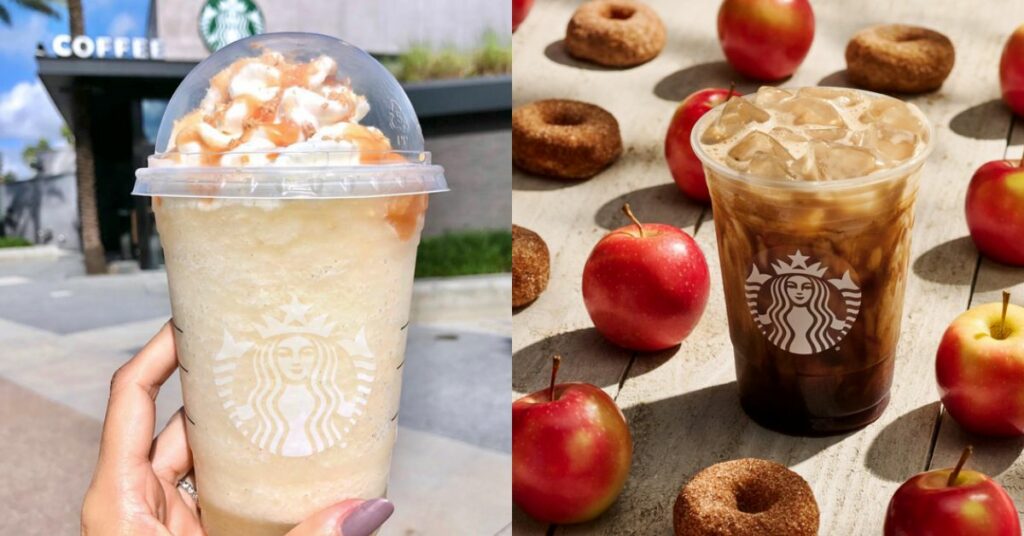 Starbucks Apple Drinks on the Official Menu
1. Steamed Apple Juice
This may well be the simplest option on the Starbucks apple drinks menu, but that doesn't make it any less comforting. Just the thought of clutching a steaming hot mug of tart apple juice has us reflexively heading for the fire pit.
Would anyone at Starbucks notice if we snuck a shot of whiskey into this?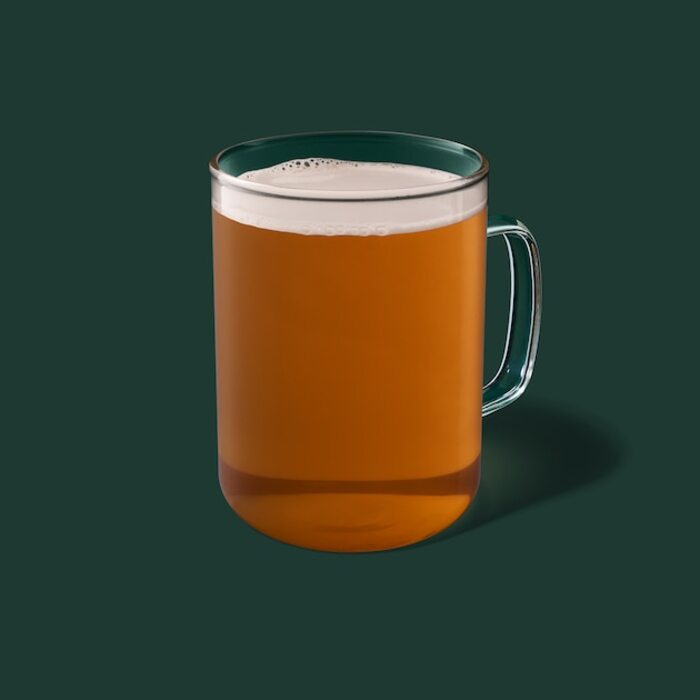 2. Caramel Apple Spice
This creamy and dreamy bev will turn us all into Spice Girls. Dunkin already snagged Ice Spice this year. Can someone get Posh Spice on the line for an official Starbucks apple drink collab?
3. Apple Crisp Oat Milk Macchiato
Anything that has the words "oat" and "crisp" in it counts as food, doesn't it? This Apple Crisp Oat Milk Macchiato stands out from the pack by using blonde espresso. Has Garnier grabbed that for a hair dye shade name yet? Admittedly, it would be confusing.
4. Apple Crisp Oatmilk Shaken Espresso
This all-new iced Autumnal treat brings the seasonal vibes for everyone who is still dealing with hot weather. Or at least doesn't work in an office that blasts ice-cold AC all year.
5. Apple Crisp Oat Milk Frappuccino
We try to save the blended frappe options at Starbucks for a treat or dessert, as they can be real sweet. But apple crisp means breakfast, right?
6. Apple Crisp Oat Milk Creme Frappuccino
We've been getting the creme version of the Apple Crisp Frappuccino for years, but that doesn't mean we're tired of it. In fact, it's our fave when we want those Fall flavors but aren't exactly in the mood for coffee. It's like a Pup Cup for humans.
Starbucks Secret Menu Apple Drinks
7. Apple Pie Frappuccino
We feel very cool and important when we get to order off of the secret menu. Knowing about these recipes basically makes us a member of the Illuminati. If only we could memorize the right handshake.
Order a Grande Chai Frappuccino with light apple juice
Ask for two pumps of apple brown sugar syrup and one pump of cinnamon dolce
Top with whipped cream and caramel drizzle
Optional: Ask for cookie crumbles on top
8. Apple Pie Drink
This is like apple pie for those who like it sugary as opposed to tart. Not that there's anything wrong with being tart-like—we're not here to shame.
Ask for caramel drizzle painted on a Grande cup
Order apple juice with two pumps of cinnamon dolce
Get vanilla sweet cream cold foam on top with two pumps of cinnamon dolce in the foam
Top with caramel drizzle and cinnamon sugar
9. Peach Apple Lemonade
A Peach Apple Lemonade is practically a fruit salad in a cup, which makes this one perfect for enjoying year-round. Or if you are not into the cold weather and wish you could just skip right to next Spring, this is for you.
Order half apple juice and half lemonade
Add a few pumps of peach juice
10. Spiced Apple Pie
This is a tasty coffee-free option that tastes so much like apple pie, we're tempted to put a piece of cheddar cheese on top. Huh? Is that weird?
Order half Hot Passion Tango Tea and half steamed apple juice
Ask for a few pumps of cinnamon dolce syrup, depending on the size you're getting
Top with dollops of whipped cream, graham cracker sprinkles, and cinnamon dolce sprinkles
11. Florida Fall Apple Drink
The creator calls this a Florida Fall, but you don't have to be "Florida Woman" to love it. Or a "Florida Man," which is a relief.
Start with a Venti Iced Coffee
Add a shot of espresso
Ask for two pumps each of vanilla and apple brown sugar syrup
Get cold foam cream on top
Top with caramel drizzle
12. Snow White Poison Apple Refresher
This one is a great choice to enjoy in one of your spoopy Halloween cups.
13. Caramel Apple Macchiato
We always think we love caramel apples until we actually try to eat them. Here's a drink to get that nostalgic flavor while keeping all of your teeth and not having to pull your hair out of the sticky coating.
Order a Tall Caramel Macchiato
Add vanilla syrup (regular or sugar-free—your pick)
1 pump apple brown sugar syrup
Finish with almond milk
14. Apple Pie Frappuccino
For when you want to feel like you're drinking a piece of your mom's apple pie squished into a milkshake. We mean that in the best possible way.
Start with a cream-based Cinnamon Dolce Frappuccino
Add as much apple juice as you want
Add cinnamon dolce syrup and caramel syrup
Top with caramel drizzle and whipped cream
15. Apple Berry Refresher
Starbucks hasn't just ventured into cranberry flavors, but you can create a berry concoction drink using ingredients they do have.
Order a Strawberry Acai Refresher with no water or lemonade—make it half apple juice
Top with raspberry syrup
Try with the dragon fruit or strawberry inclusions, or leave them out if you prefer
16. Apple Crisp Cold Brew
This recipe is meant to be on the lower-calorie side, so feel free to grab a cake pop, too. What, none for us?
Order a Venti Cold Brew with light almond milk
Add one pump of sugar-free vanilla
Top with cold foam infused with one pump of apple brown sugar syrup
17. Iced Apple Crisp Latte
The creator worked out that this delectable drink comes out to only 3 WW points, if you're in the program. If you're not, you can still order it and enjoy. We've always refused to join any club that would have us, anyway.
Start with a Tall Iced Caffe Latte using almond milk
Add one pump of sugar-free vanilla syrup
Add one pump of apple brown sugar syrup
Sprinkle with cinnamon powder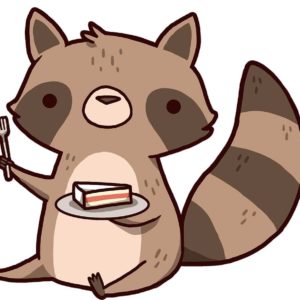 Latest posts by Christine Colby
(see all)