Starbucks is famous for their seasonal merchandise collections… and coffee. And while, yes, you can get a regular cup of coffee there … should you? Uh, no. Not when Frappuccinos exist.
Starbucks has a wide range of permanent Frappuccinos like Mocha and Java Chip, but there's a whole world out there, literally, of "secret menu" Starbucks Frappuccino flavors if you love both decision paralysis and brain freezes.

Starbucks uses science-based research to find out what type of beverages or merchandise will do well in any given location. To that we say, "how does one give off the we really dig hedgehogs vibe"?
We've selected the coolest Starbucks Frappuccino flavors from around the world based solely on our brain's ability to tell our stomach yum. While the availability of some of these can depend on the time of year or a special occasion, don't fret; they tend to come back around.
21 Starbucks Frappuccino Flavors Around the World
1. Banana Split Mocha Frappuccino – Hong Kong
This banana split mocha frappuccino is the stuff of our dreams. Wait – you don't dream in Neapolitan?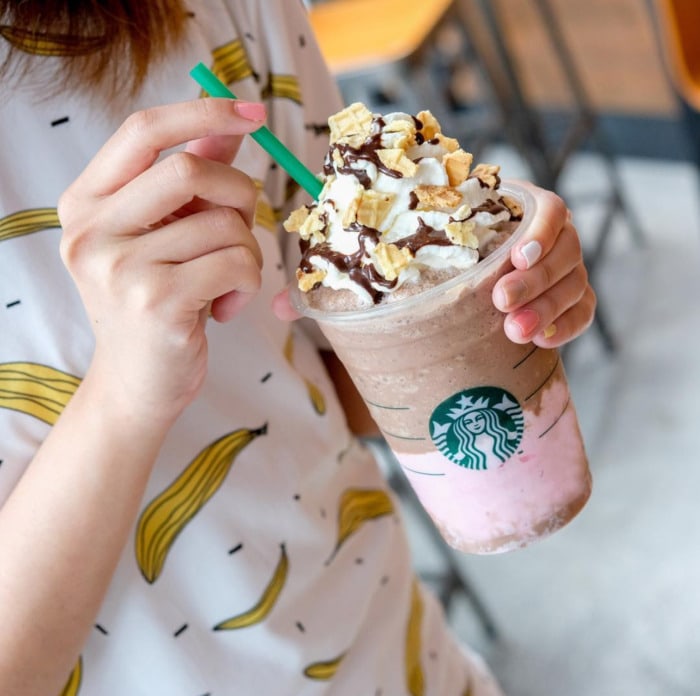 2. Peach Blossom Frappuccino – Australia
Everything's just peachy down under. Mostly due to this Crème Frappuccino-based drink that's mixed with peach jelly and topped with whipped cream and a pink flower-shaped meringue.
3. Vampire Frappuccino – U.S., Asia Pacific, Australia, Canada, Argentina, Europe
Around Halloween, this gory frapp makes the rounds with two names: the Vampire Frappuccino and the Frappula. Both are made with white chocolate sauce, mocha sauce, whipped cream, and raspberry syrup, but only one rhymes with scapula.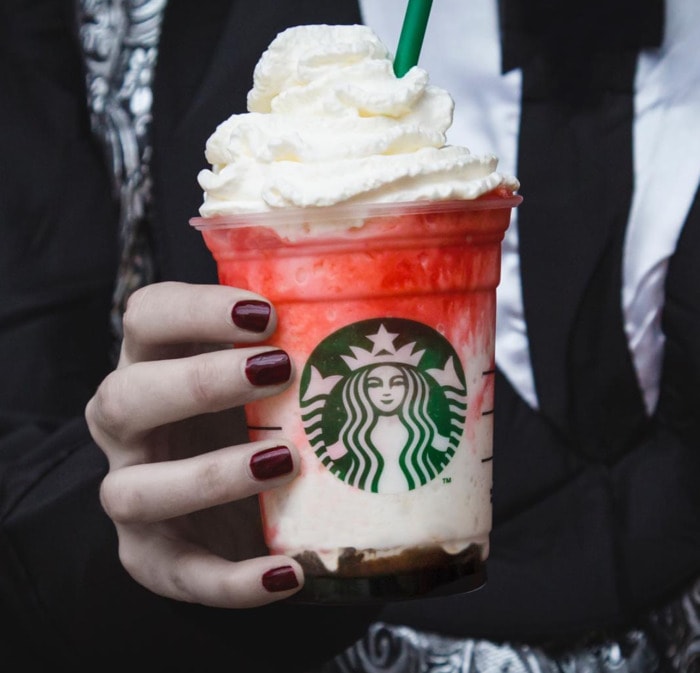 4. Sakura Blossom Strawberry Frappuccino — New Zealand, Australia and select South Asian stores
April is cherry blossom season! We know because Starbucks told us. We hear they're coming out with calendars soon.
5. Bubbletastic Frappuccino – Europe, Middle East, and Africa
In case you've ever been drinking your coffee and thought – man, I really wish this tasted like bubble gum – then surprise! Starbucks's Bubbletastic Frappuccino is a combo of bubble gum, blue, blue spirulina, and whipped cream.
And, just because your morning isn't already 10x more exciting, it's topped with hot pink popping candy. Now just try and get some work done. We dare you.
6. Choco-Choco Nutty Frappuccino – Australia
Chocolate plus Nutella plus we've already stopped listening and placed an order.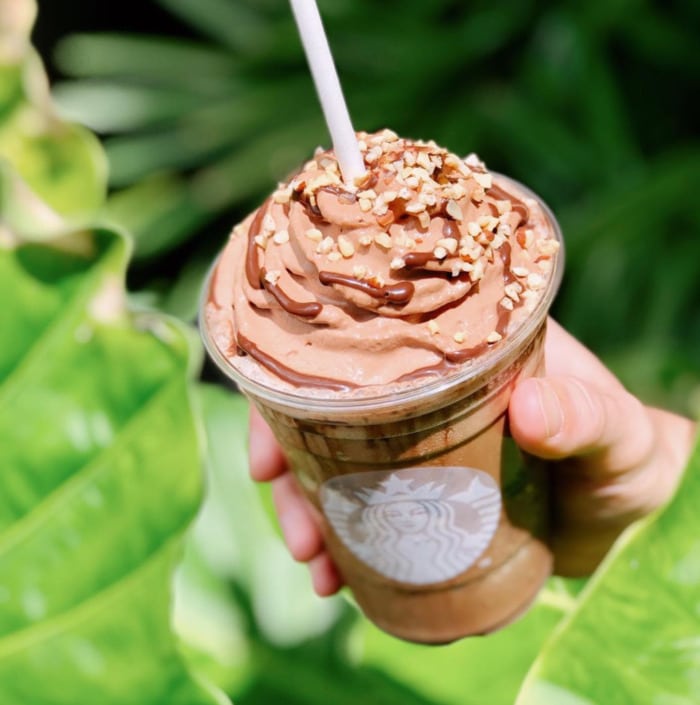 7. Red Bean Green Tea Frappuccino – China and Asia Pacific
This Starbucks drink is so easy to enjoy. First, you start with a Green Tea Frappuccino and then you top it with red beans. And then you fly to Asia because you can't get it here in the U.S. Simple!
8. Ruby Flamingo Frappuccino – Europe, Middle East, and Africa
Clearly those spreadsheets show that people really like pink drinks, because this Ruby Flamingo Frappuccino turns a mocha Frappuccino pink using ruby chocolate, raspberry syrup and pink whipped cream.
9. Algarrobina Frappuccino – Peru
Sold exclusively in Peru, this Frappuccino uses algarrobina syrup made from the black carob tree. It tastes a bit like chocolate, and yes, before you ask, of course Ina Garten has some in her kitchen.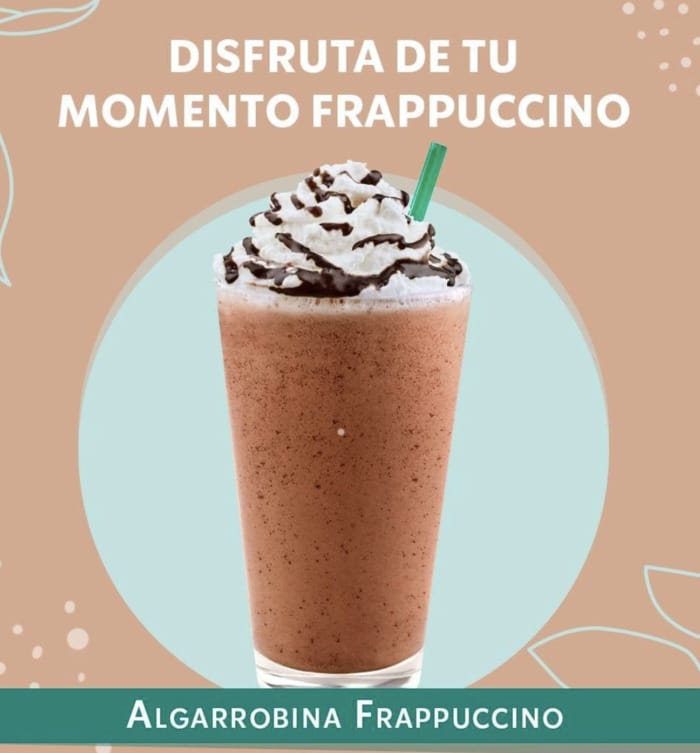 10. S'mores Frappuccino – United States
For when you need just s'more graham crackers in your life. And a reminder to order that fire pit.
11. Fantasy Tail Frappuccino – Taiwan, Thailand and Malaysia
We wanna be where the mermaid-inspired frappuccinos are and it turns out that's in select South Asian Starbucks stores. This mango and dragon fruit flavored drink is mixed with blueberry powder and topped with whipped cream and a piece of mermaid tail-shaped chocolate.
12. Shiok-ah-ccino Pom Pink Pink – Singapore
Shiok! basically means "very tasty!" Which is how you'll find this Singapore exclusive if you love brown sugar jelly, fluffy whipped cream, coconut rose sauce, milk and ice.
13. Crystal Ball Frappuccino — United States, Canada, and Mexico
What you see and what you get can be two different things. Like with this mystical turquoise drink that tastes like peaches. Or ordering on Amazon.
14. Unicorn Frappuccino — United States, Canada, and Mexico
With the Unicorn's blend of mango syrup, sour blue drizzle, whipped cream, and "pink and blue fairy powders," you might be seeing actual unicorns soon. Especially if you spike yours with absinthe.
15. Sakura Peach & Raspberry Tea Frappuccino – Japan
Are you more of a tea drinker but also enjoy the traditional act of drinking frappuccinos during cherry blossom season? Then this one's for you! Starbucks's Sakura Peach and Raspberry Tea Frapp is made with Teavana Raspberry Limeade tea, five types of fruits and herbs, white peach and raspberry pulp sauce, and a topping of vanilla ice cream and cherry blossom flakes. And a partridge in a pear tree.
16. Passion Fruit Frappuccino – Caribbean
This tart Starbucks drink may not be the reason we'd travel to the Caribbean, but it's also not not the reason.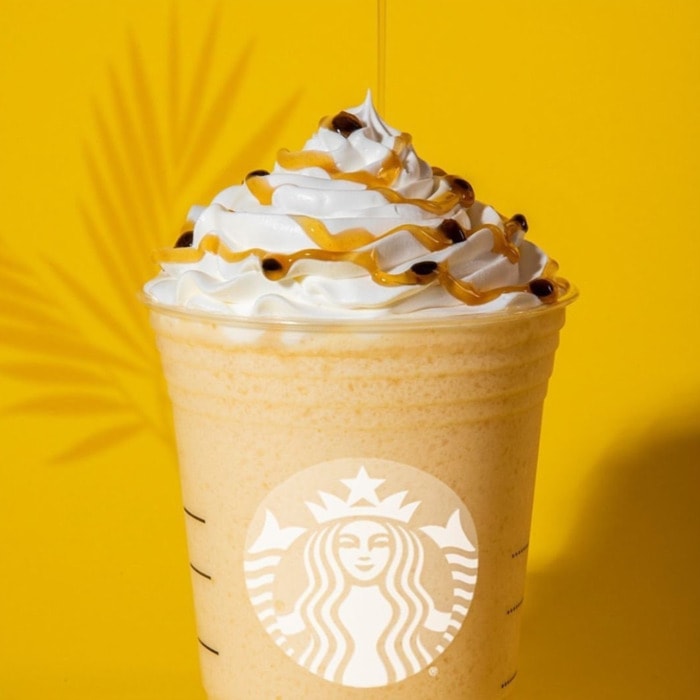 17. Mango Popper Frappuccino – India
Made with Alphonso mangoes, whipped cream, and mango-flavored poppers, the Mango Popper Frappuccino is India's version of bubble tea.
18. Mango Passion Fruit Frappuccino – China, Indonesia, Taiwan, Australia
When you want a sweet and tangy frapp without the coffee, try the Mango Passion Fruit Frappuccino. It's a blend of hibiscus tea, sweet mango, and passionfruit juice. This concludes our business advice.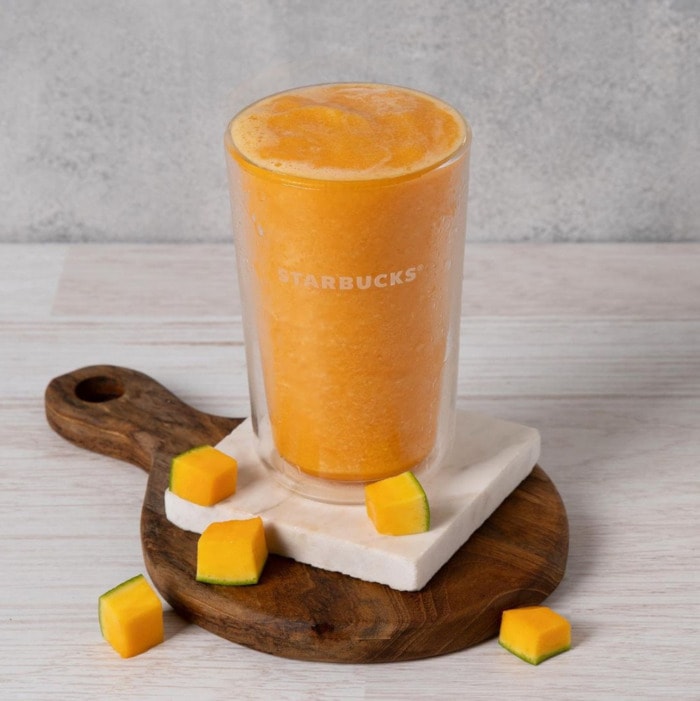 19. Mermaid Frappuccino – select South American countries
Unlike it's cousin, the Fantasy Tail Frappuccino, this one is a bit more mermaid-y looking. Flavored with green melon crème, it's then topped with blue vanilla whipped cream, edible pearls, and blue and pink sugar crystals. Finally, someone found a use for green melon other than the trash can.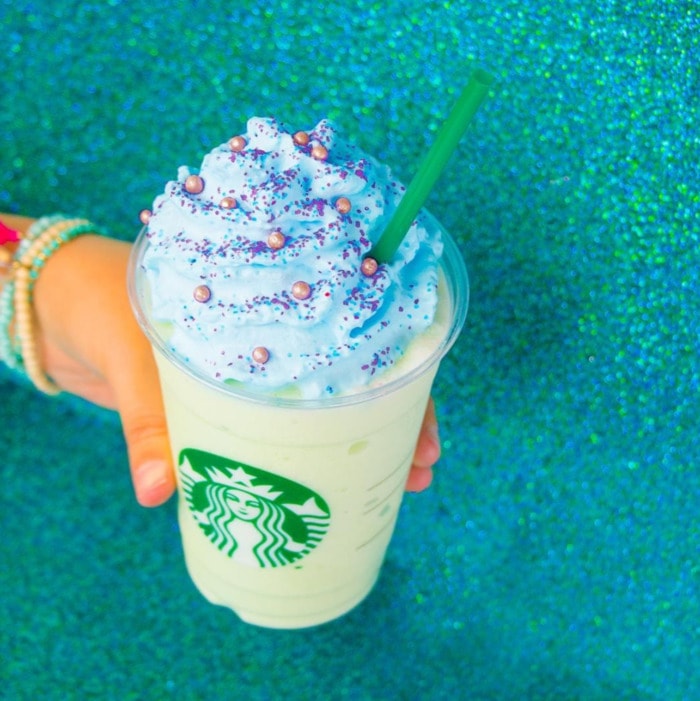 20. Peach on the Beach Frappuccino – Japan
This frappuccino starts with a base of Japanese peaches and is mixed with – yep, you guessed it – sand.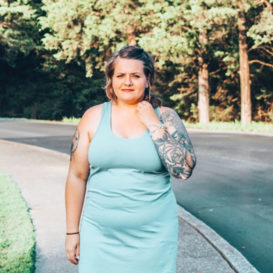 Latest posts by Ashley Hubbard
(see all)