Don't tell the Starbucks fiends, but we put together a list of Dunkin' secret menu drinks that may just rival the green mermaid's. These unique beverages are not listed on the regular menu, but are well-known among fans of the popular coffee chain.
With so many creative recipes, it really does prove that America (and Ben Affleck) runs on Dunkin'. From candy bar-inspired concoctions to indulgent, fruity Coolattas, the Dunkin' secret menu has something for everyone, no matter what you're craving.
But remember: just like Starbucks secret menu drinks, the Dunkin' staff won't know what you mean if you say "I'd like an Upside Down Iced Strawberry Matcha Cafe Cheesecake." So make sure to order these drinks following the steps that are listed below.
And then can someone actually make that drink? TikTok – it's your time to shine.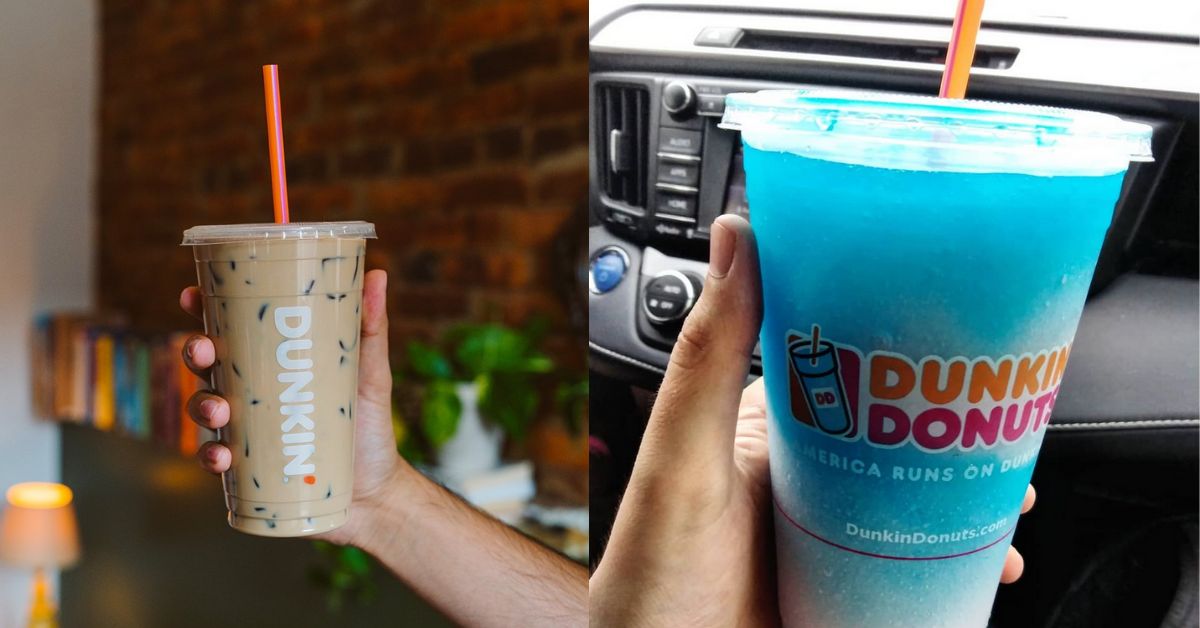 Dunkin' Secret Menu Drinks
1. Frozen Chocolate Covered Strawberry Drink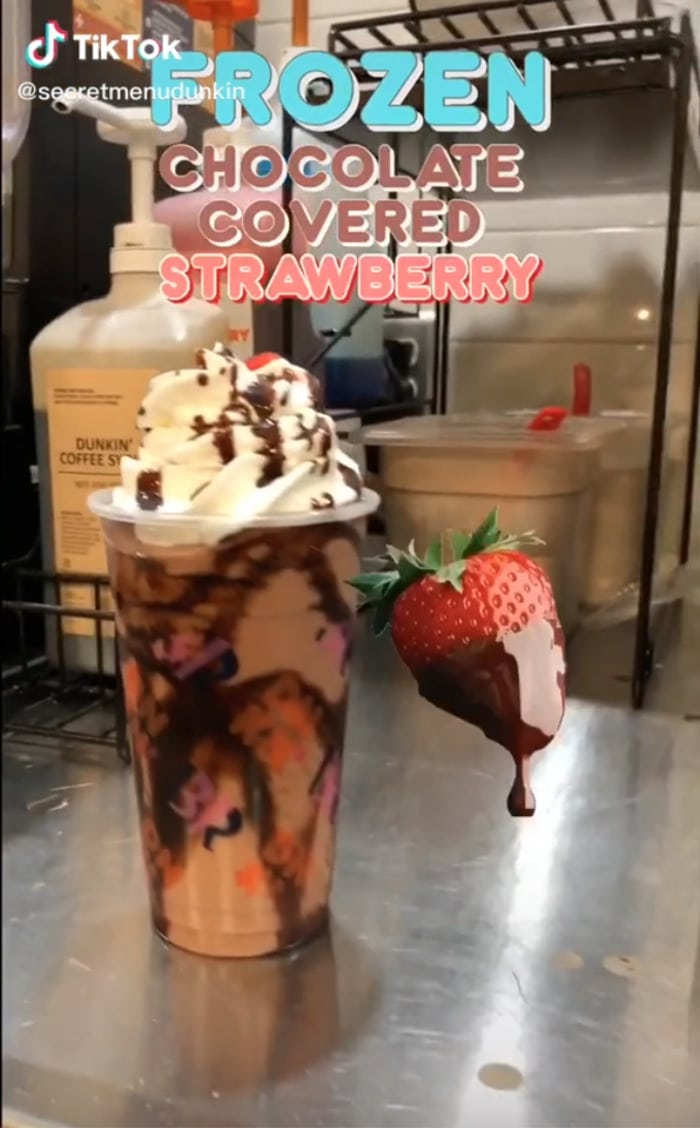 2. Strawberry Shortcake Coolatta
Order a Vanilla Bean Coolatta
Add strawberry syrup
Top with whipped cream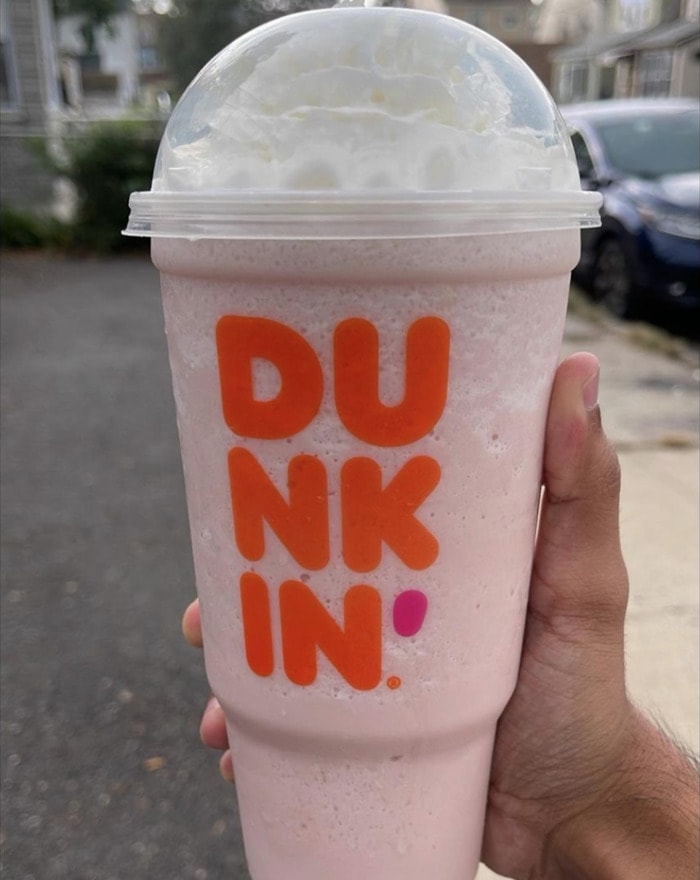 3. Coco Berry Iced Latte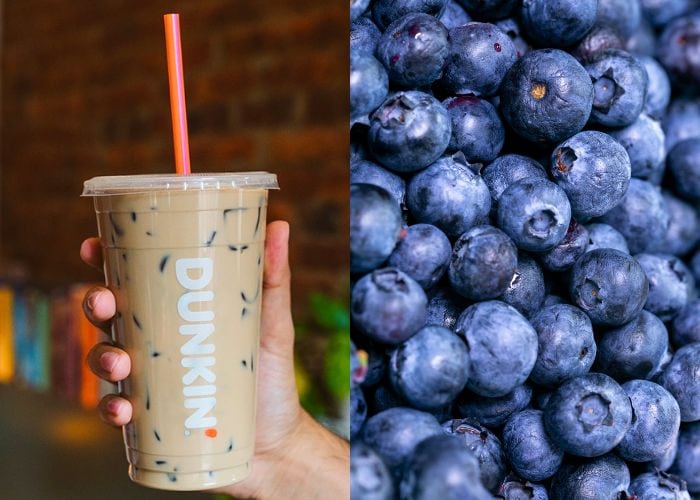 4. Captain Crunch Coolatta
Order a Strawberry Coolatta
Add blueberry and raspberry syrup
Add cream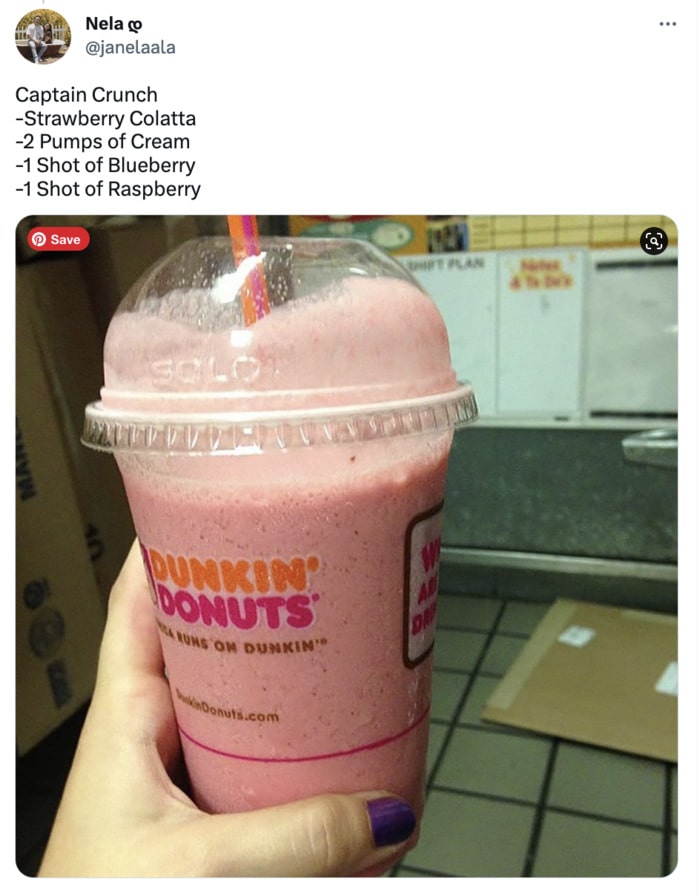 5. Peaches and Cream Coolatta
Order a Vanilla Bean Coolatta
Add 3 pumps of peach syrup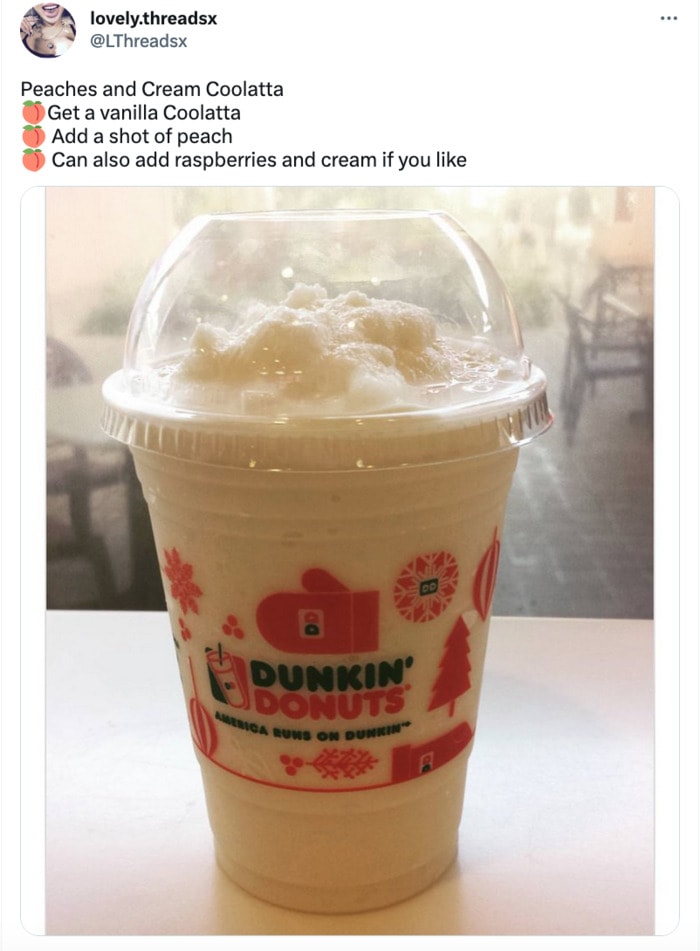 6. Raspberry Hot Chocolate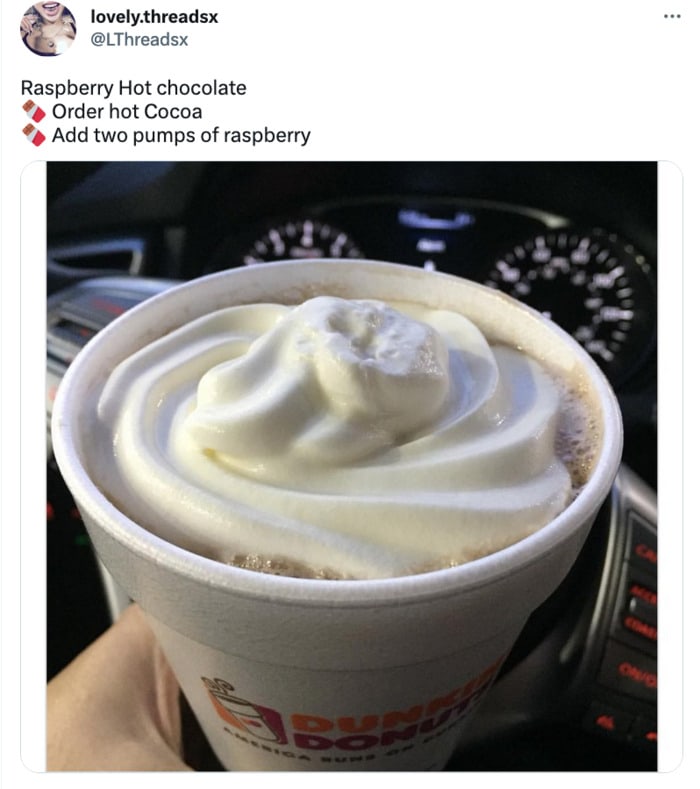 7. Birthday Cake Coolatta
Order a Vanilla Bean Coolatta
Add hazelnut swirl flavor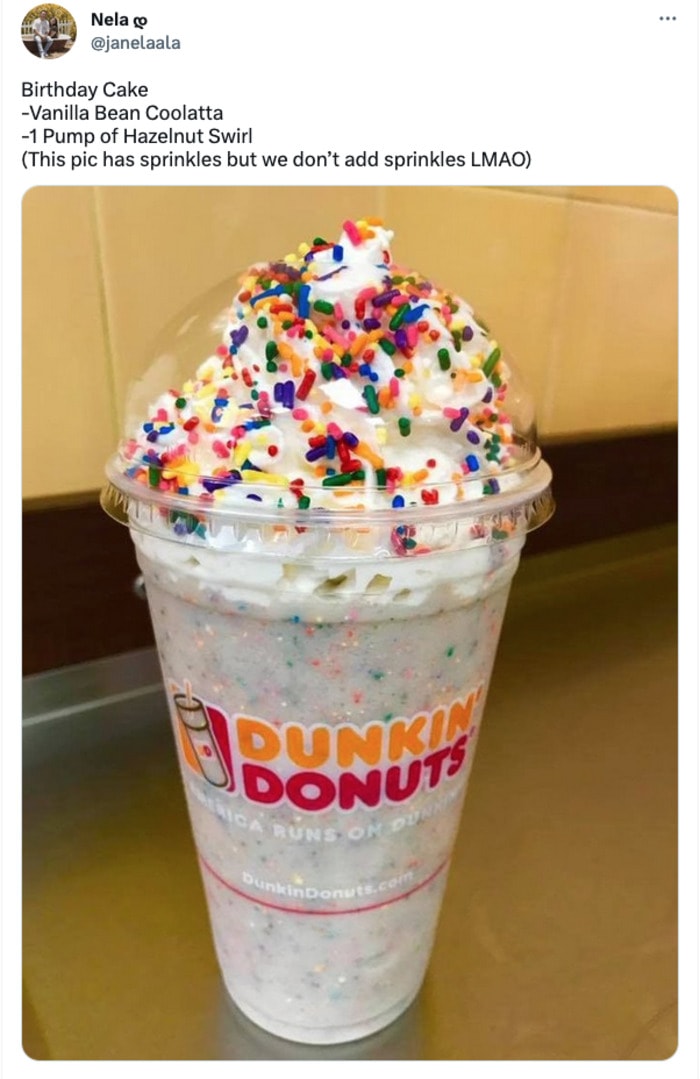 8. Blueberry Lemonade Sweet Tea
9. Sour Patch Kids Drink
Ask for 2 pumps of blue raspberry syrup
Then ask for them to fill the rest of the cup with Sprite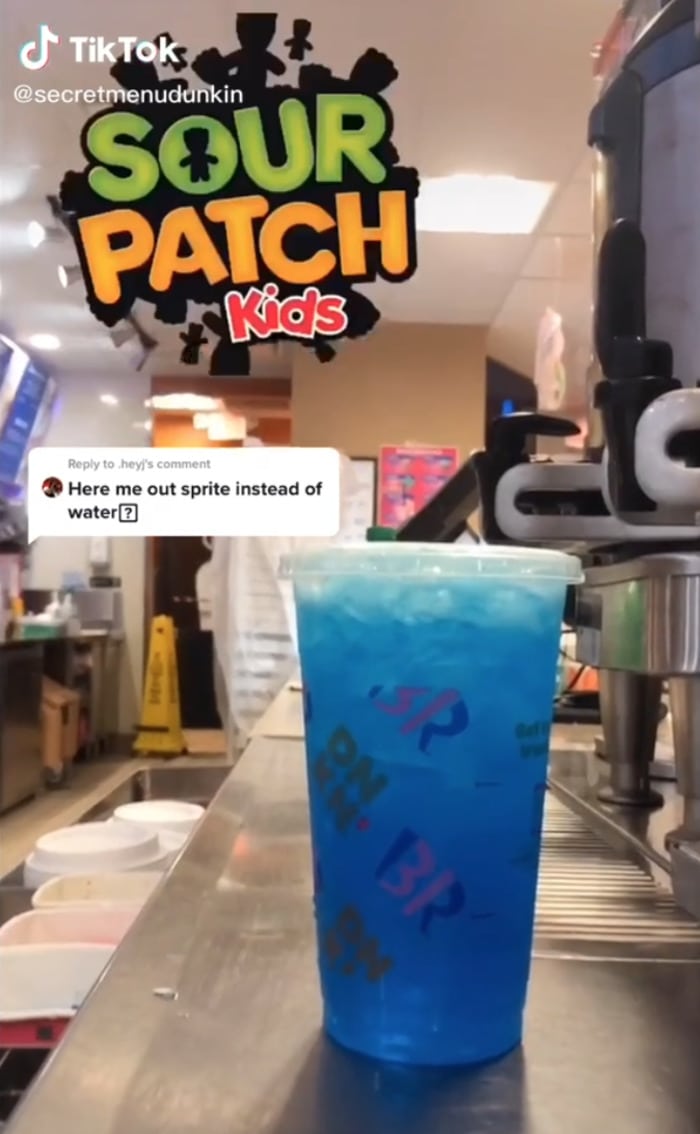 10. Cotton Candy Coolatta
Order a Vanilla Bean Coolatta
Add blue raspberry syrup
11. Frozen Nerds Drink
Order a Strawberry Coolatta
Add strawberry syrup
Add blue raspberry syrup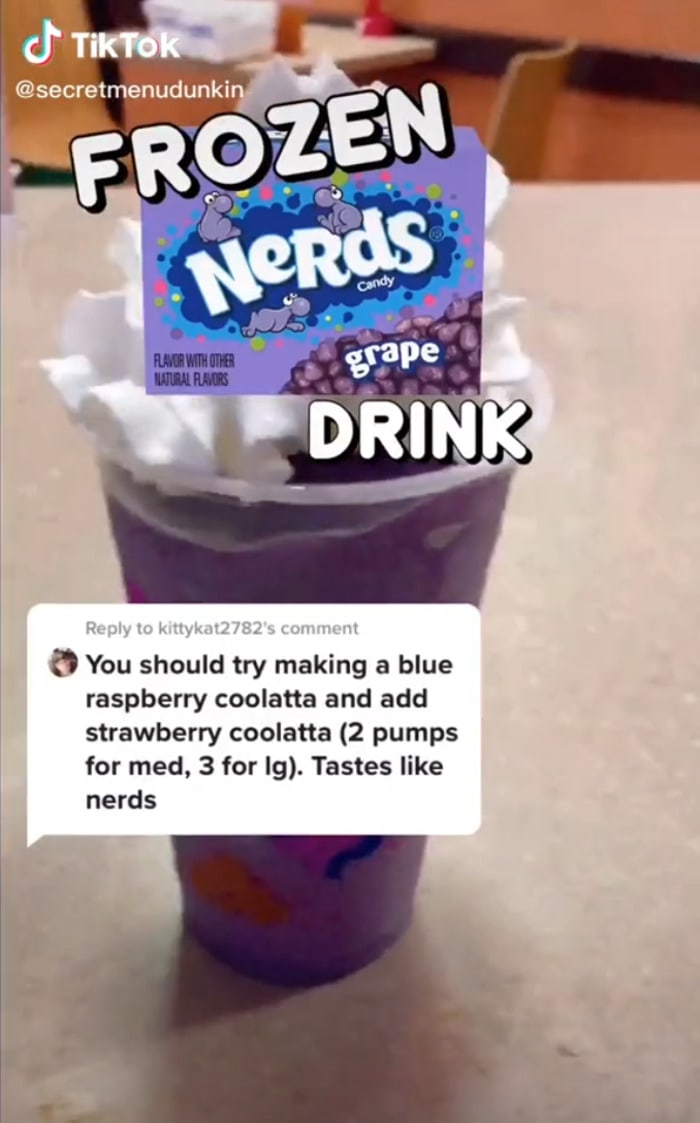 12. Almond Joy Iced Coffee
Order a Mocha Iced Coffee
Add a shot of toasted almond
Add a shot of coconut
13. Bubble Gum Coolatta
Order a Strawberry Coolatta
Add vanilla flavor shots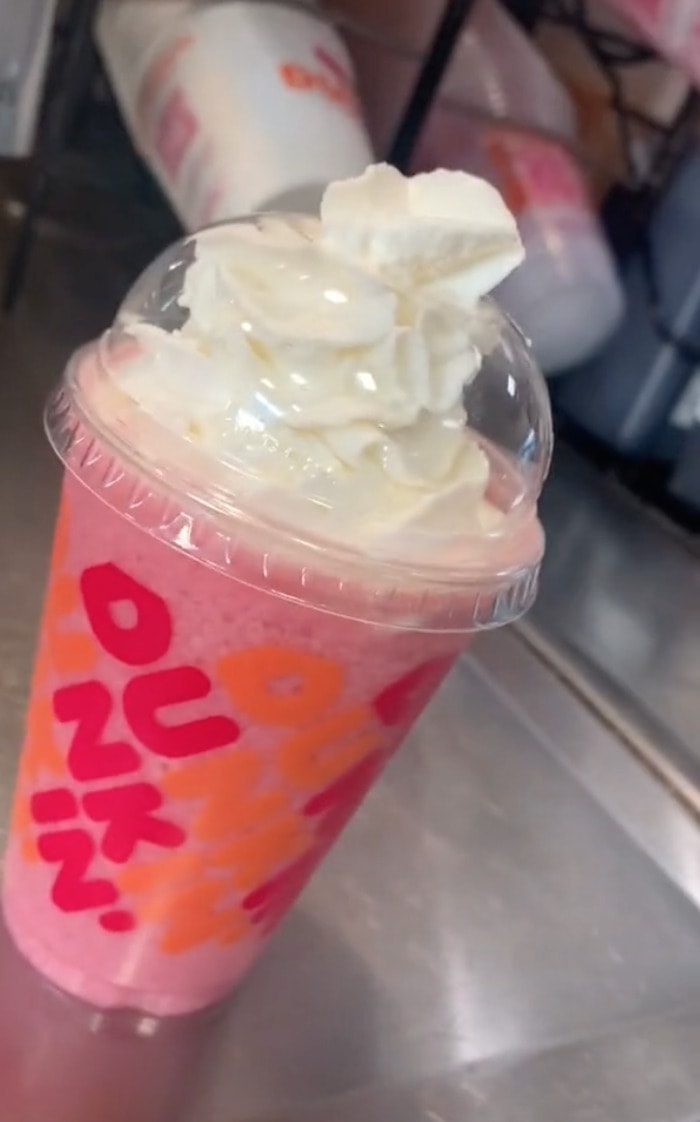 14. Nutella Iced Coffee
Order an Iced Coffee
Add 1 pump of hazelnut swirl
Add 2 pumps mocha swirl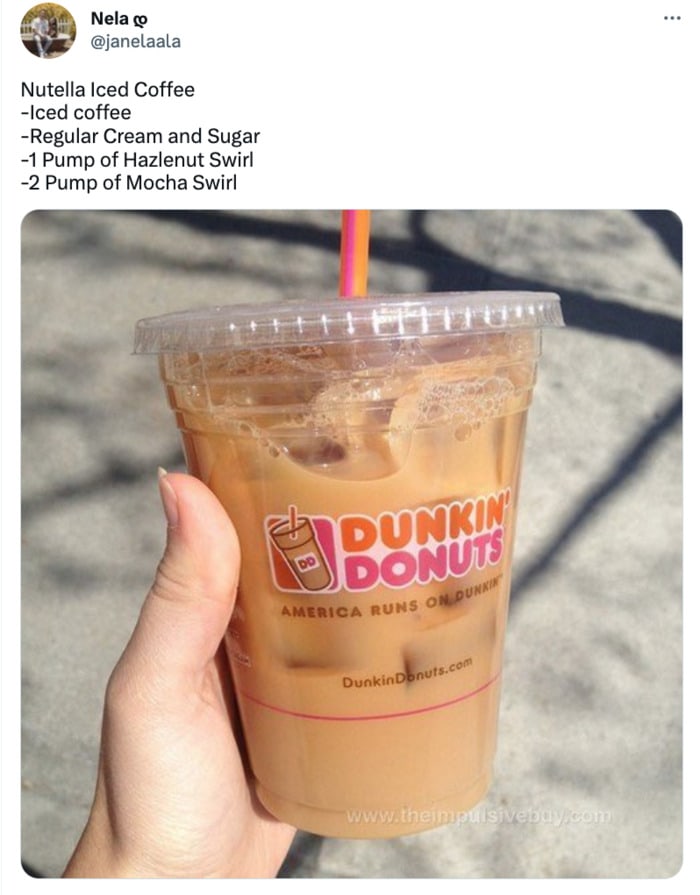 15. Salted Caramel Chai Latte
Order a Large Iced Chai Latte
Add 4 pumps of salted caramel syrup
Add salted caramel cold foam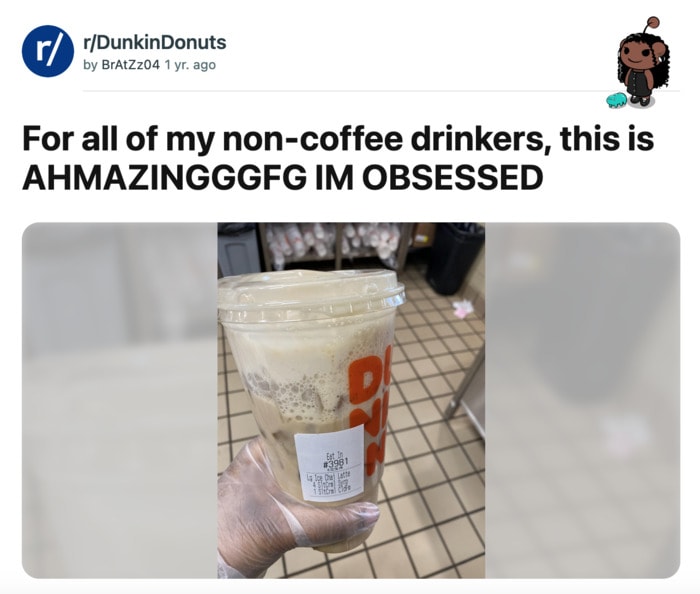 16. Milk Tea
Order an Iced Black Tea
Add 2 pumps of milk
Add 1 pump of liquid cane sugar
Add 2 pumps of caramel swirl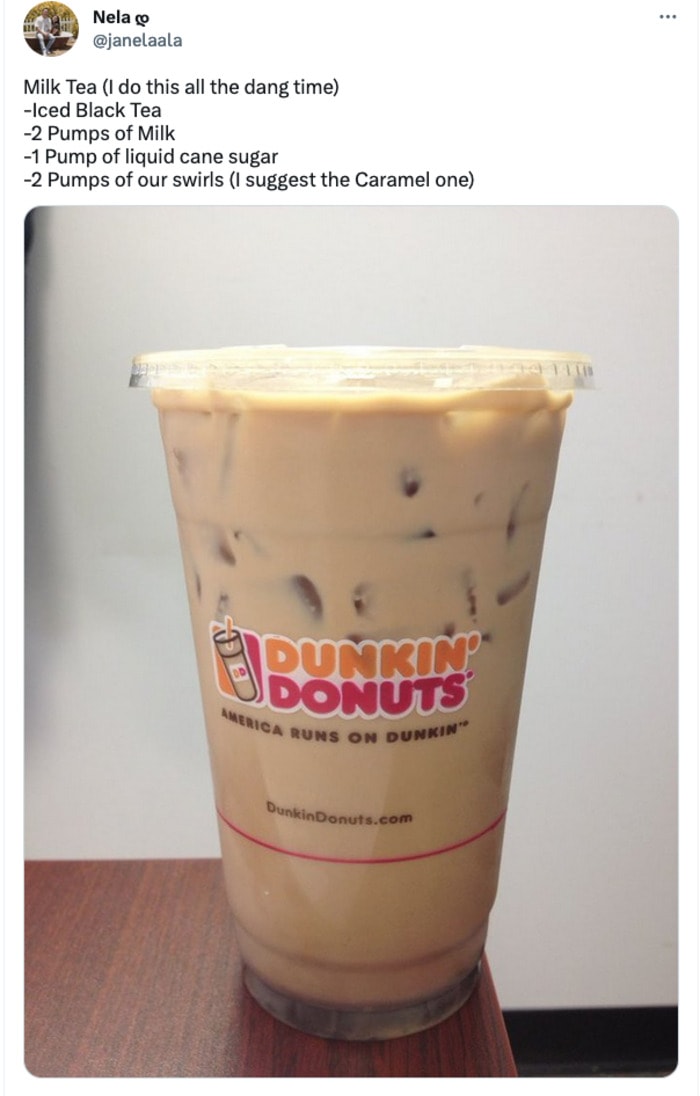 17. Energy Punch
Ask them to pour a Monster energy drink into a large cup
Add strawberry or blue raspberry syrup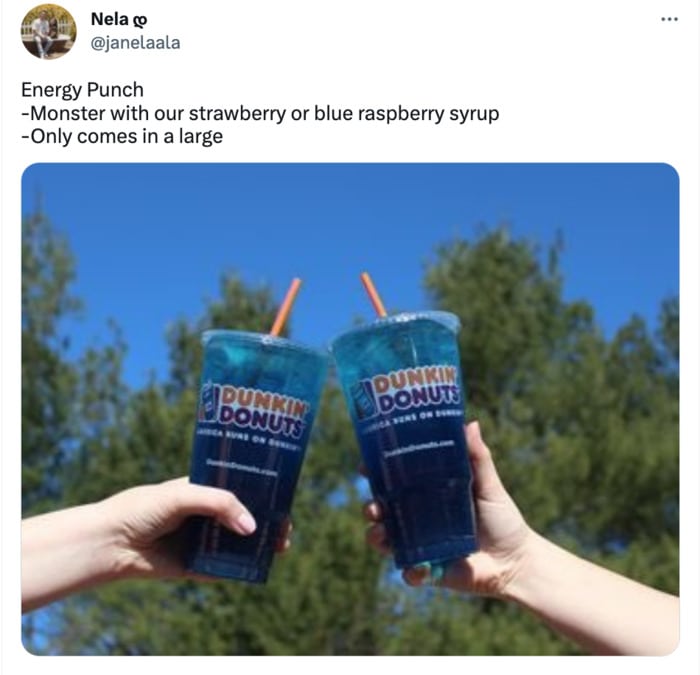 18. Raspberry Iced Tea
Order a small Iced Tea with light ice
Add a pump of raspberry syrup
Add a pump of liquid cane sugar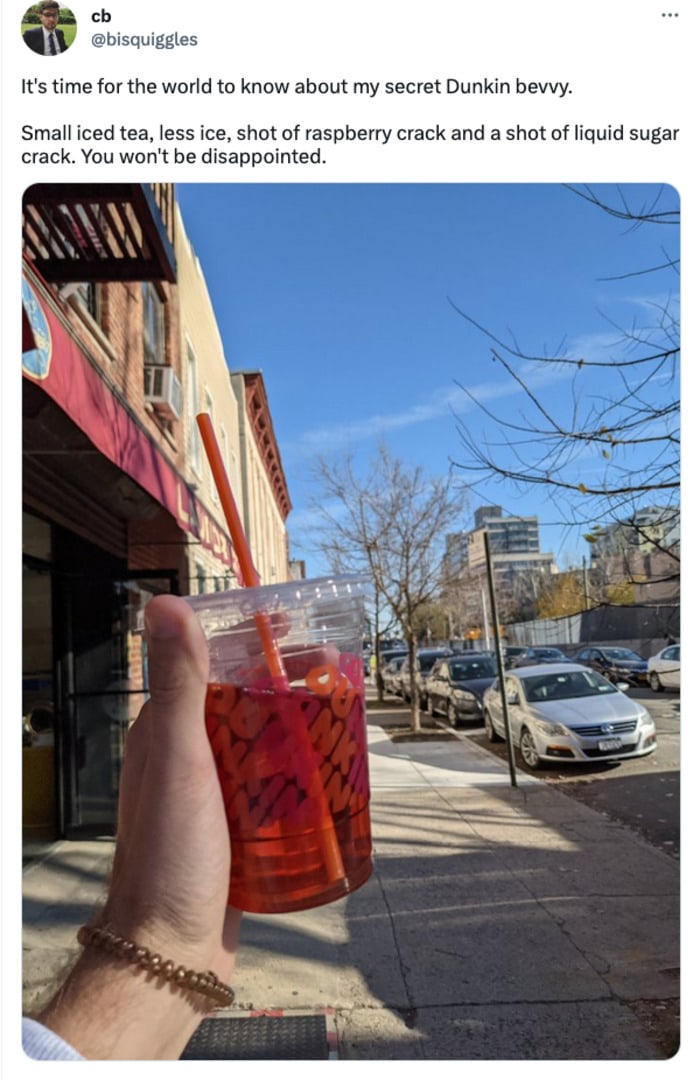 19. Chips Ahoy Iced Drink
Order a Medium Iced Coffee
Add 3 pumps of cream
Add 2 pumps of liquid cane sugar
Add 2 pumps of chocolate stout syrup
Add 3 pumps of sugar-free vanilla
Add 1 french vanilla syrup
Add 1 caramel syrup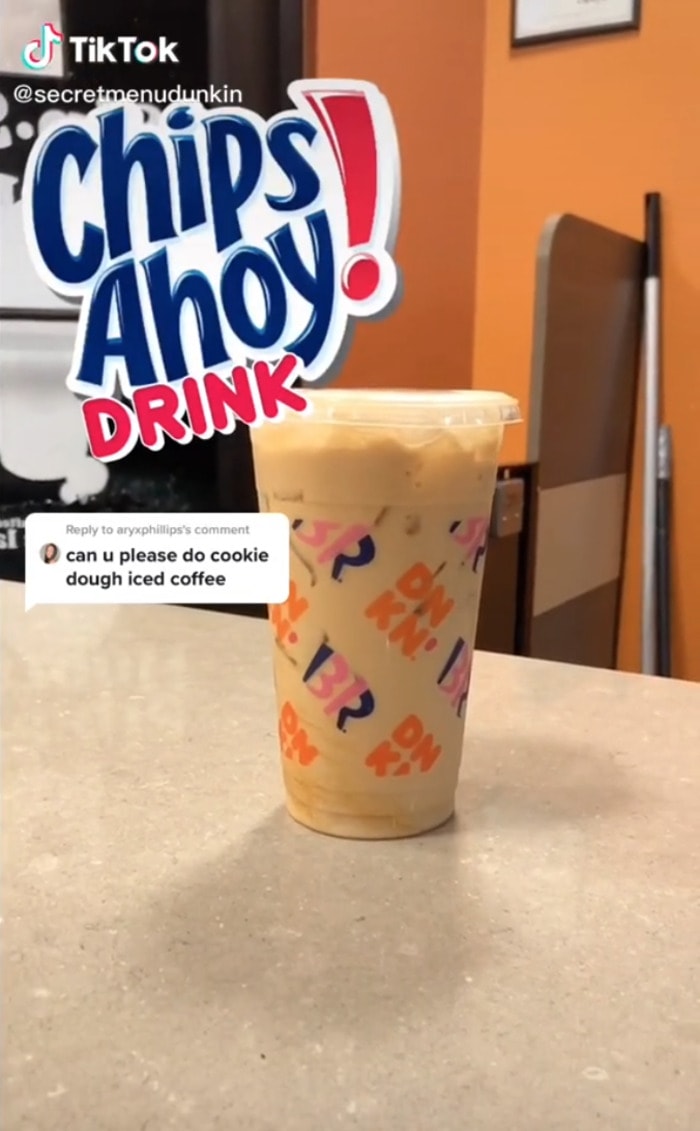 20. Oreo Coolatta
Order a medium Vanilla Bean Coolatta
Add 2 pumps of mocha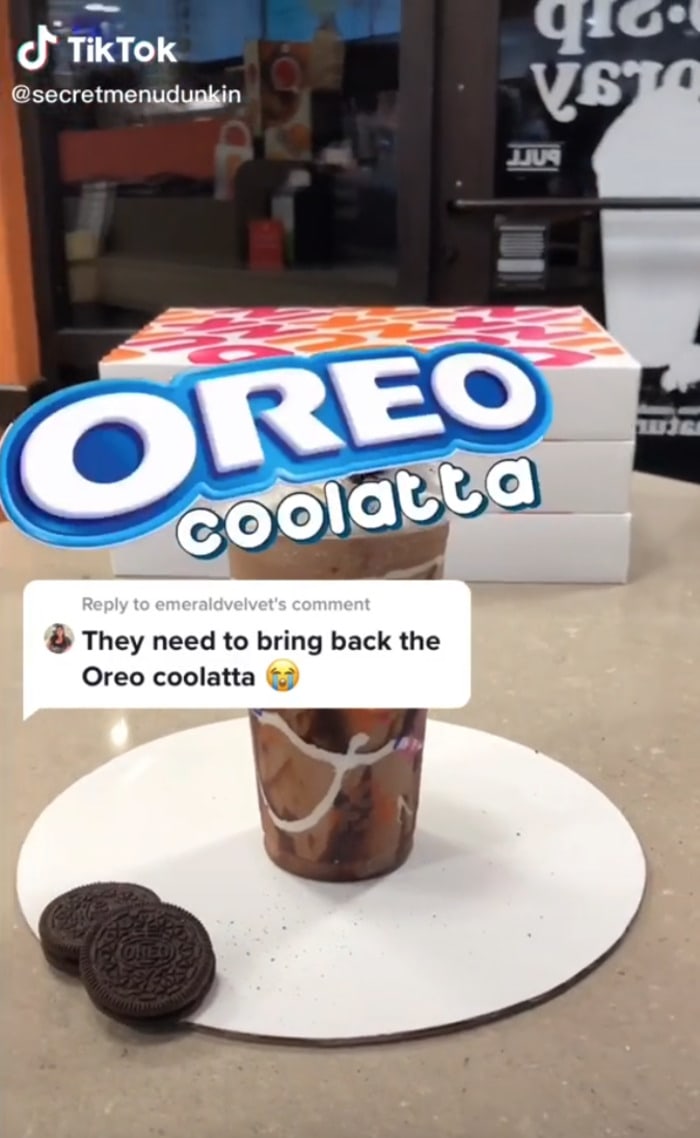 21. Snickers Coffee
Order an Iced Hazelnut Coffee
Add 1 pump of salted caramel swirl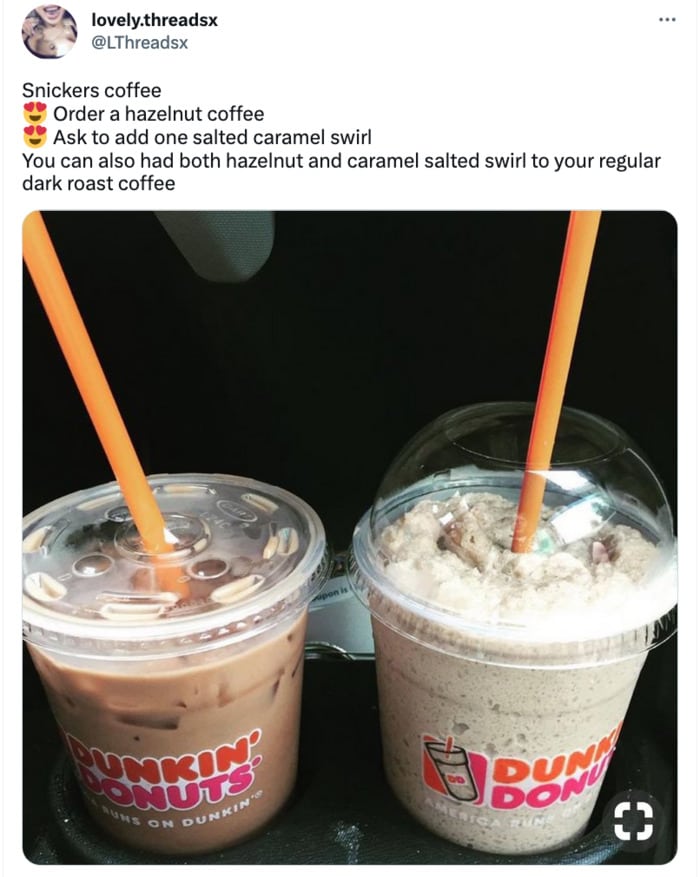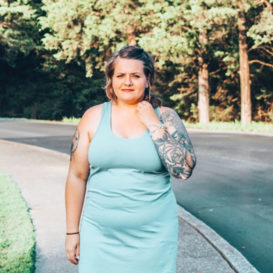 Latest posts by Ashley Hubbard
(see all)