Did you know that when it came to types of donuts, there's more than a baker's dozen? We bet that when the Dutch started making these fried confections, they didn't realize they were creating an American classic. Like apple pie or NCIS.
And, yet they did. And, over time, donuts (or if you prefer, doughnuts) evolved into what now seems like infinite types. Now there's everything from old-fashioned donut to the "do-people-actually-eat-these" crullers to chocolate donuts topped with Oreos and cookies and cream frosting. But the list isn't quite as infinite as you might think. While places like Voodoo Donuts and Dough Boy Donuts are continually coming up with all sorts of flavor combinations, there's only so many actual types.
So, we're putting the cake donut versus yeast debate aside for two seconds to satisfy your cravings. Tell us your favorite below!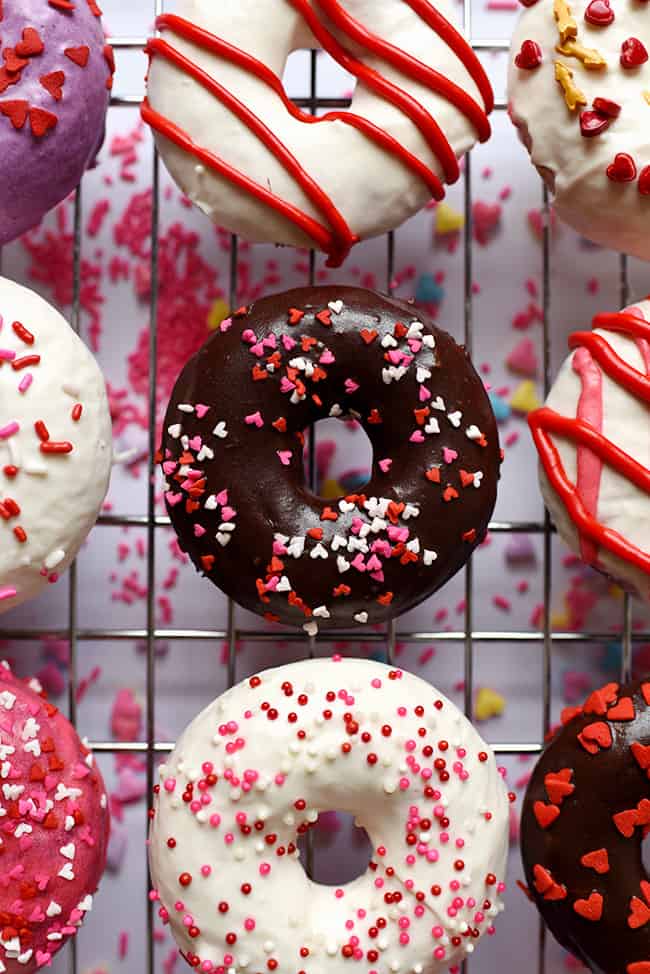 19 Types of Donuts to Put In Your Box

1. Sprinkled Donut
Maybe it's our inner child (or Homer Simpson) coming out, but a donut with sprinkles is automatically better! Correction: anything with sprinkles is better. Maybe this is why our friends never put us in charge of ordering pizza.
2. Red Velvet Donut
If you think red velvet is just chocolate, think again. Ready for a science lesson? Red velvet is a cake texture that results from a chemical reaction between cocoa powder, buttermilk, and vinegar. That's why it's a specific type of donut! Try our red velvet donuts recipe and let us know what you think.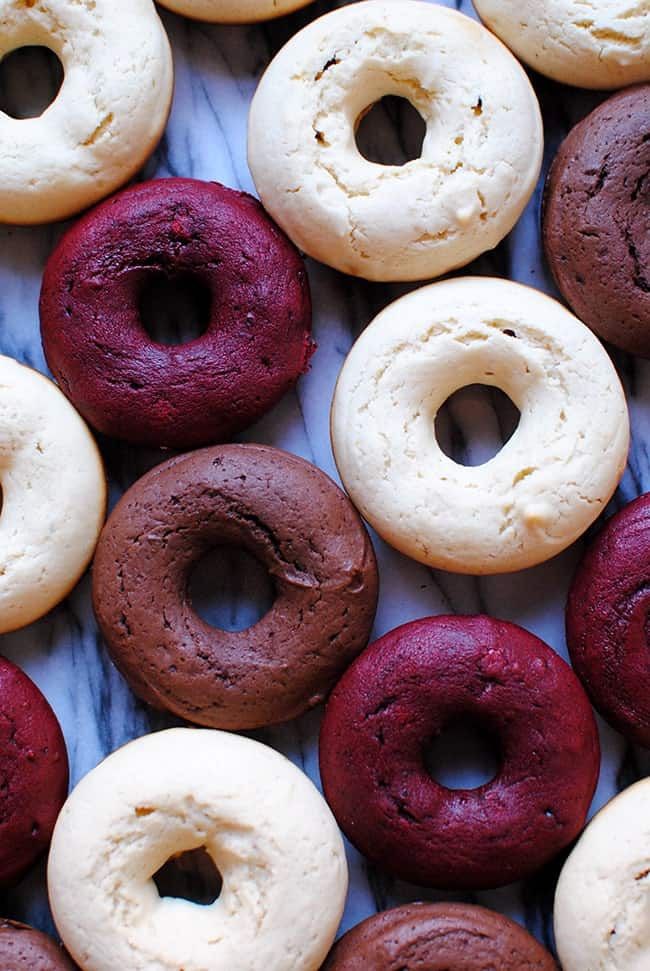 3. Apple Fritters
Apple fritters are pillowy, deep-fried donuts filled with apples and cinnamon and slathered in glaze. (Excuse us while we wipe the drool off our chins.) This type of donut isn't round. It's not even uniform in size and shape. But they're so tasty, they don't need to follow the donut rules. We highly recommend adding a little Fireball whiskey to the mix…and maybe to your coffee, too. It's not day drinking, it's a pairing.
4. Apple Cider Donuts
Enjoy the flavor of apples, without the messiness of a fritter. Apple cider donuts start with an apple-infused cake base, and are then generously decorated with cinnamon and sugar. If you want to be extra, enjoy with a hot mug of apple cider. They might be harder to find during non-autumn months, so set a reminder in your phone for September and make it count!
5. Cinnamon Sugar Doughnuts

Cinnamon sugar toast is so beloved that it's inspired its own flavor of cereal, ice cream, and even pancakes. So it only makes sense for it to be a type of donut. This cake, sprinkled with a delicious cinnamon-sugar mixture, is perfect for snickerdoodle fans or anyone who loves cinnamon. And if you're a close talker, maybe the sweet smell of cinnamon can cover up your coffee breath! At least that's the excuse we're going to use to eat a half dozen of these for breakfast.
6. Cruller
More than just a fancy glazed donut, "cruller" is the general term used to describe a fried pastry that has a twisted shape. Crullers are typically glazed, but, by definition, this type of donut could be any flavor as long as it contains that twist. Don't confuse this classic with French crullers, which are the same shape but made from a lighter, airy dough called pâte à choux that, in our opinion, can take a hike. We hear the PCT is nice this time of year.
7. Old-Fashioned Donut
A good old-fashioned doughnut is ring-shaped, made with sour cream, and covered with a sugar glaze similar to a classic glazed donut. The donut has a dense cake base, is a little rough around the edges, and is slightly crunchy when you bite into it. You can usually find them with a chocolate glaze, too.
8. Glazed Donut
It doesn't get much simpler than a glazed donut, which is the yeast alternative to an old-fashioned. The sugar glaze is so popular that you'll find it at gas stations, Krispy Kreme, and fancy donut shops in flavors like lemon, strawberry, and raspberry sriracha. The perfect glazed doughnuts are light, sticky, melt in your mouth. Which, coincidentally, is our Tinder bio!
9. Donut Holes
Did your grandma preach the concept of not letting any part of something go to waste? I feel that's what happened when someone came up with donut holes. These bite-sized donuts are great for parties, donut pops, or building limbs for Mr. Donuthead. Plus they have more surface area for glaze and sugar. And they're small, so you have to eat, like, 15 of them to equal one regular donut. Don't check our math.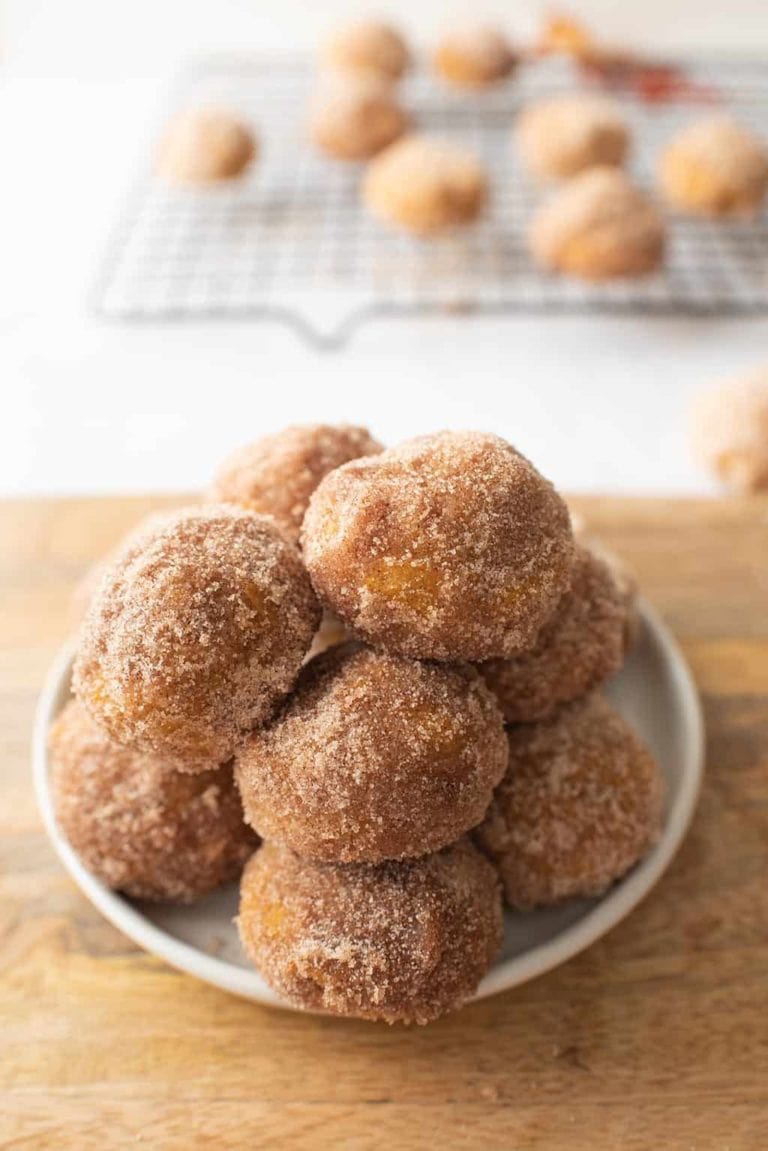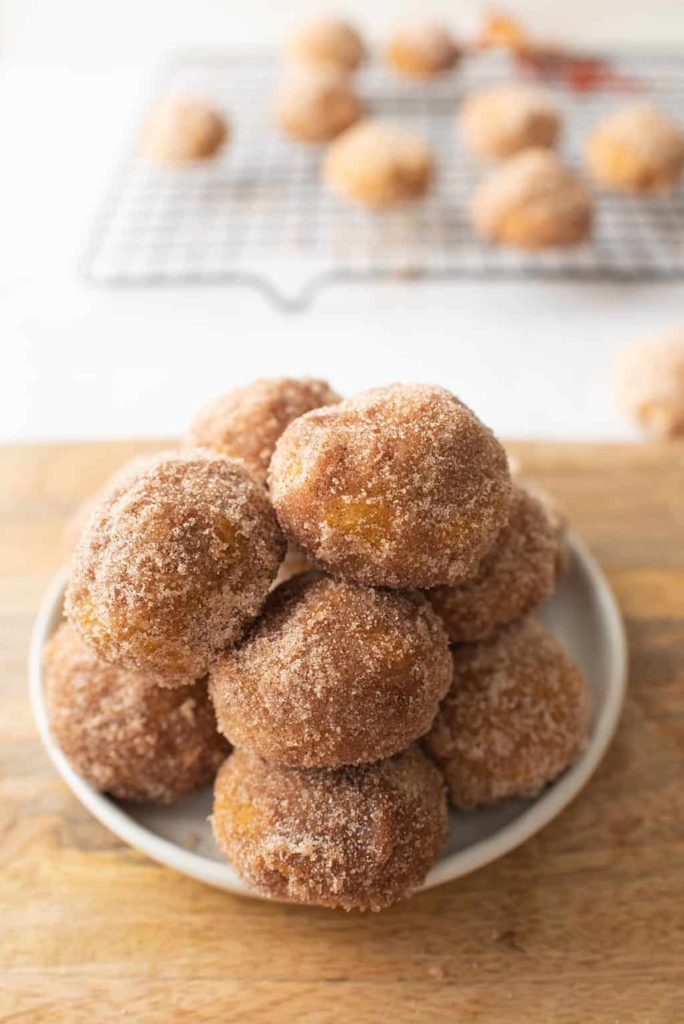 10. Potato Donuts
Potato donuts are similar in texture and taste to the cake variety, but because they're made with mashed potatoes or potato starch, they're usually gluten-free. Whether you like them glazed, frosted, drizzled, or topped with maple syrup and humanely-sourced uncured bacon, these spud creations are just as tasty as their cake counterparts.
11. Chocolate Frosted Doughnuts
What makes an already donut even better? Chocolate frosting. You can put chocolate frosting on cake doughnuts or yeast doughnuts, and you can top it with sprinkles, nuts, or even more icing. You can also go over the top and make these epic s'mores donuts with chocolate ganache, crumbled graham crackers, and marshmallows.
12. Boston Cream Donut
Do you wake up in the morning craving chocolate, pudding, and dough? Well, someone in New England did, and they graced the world with the Boston cream donut. Inspired by Boston Cream Pie, this doughnut is a business meeting of some of the sweetest flavors and textures. And the conference room is your mouth! Someone should probably call HR.
13. Jelly Donut
Jelly donuts are typically coated in powdered sugar, regular sugar, or (if you want to skip straight to the sugar coma) glaze. The filling-to-donut ratio is extremely important when it comes to a perfect jelly donut — it determines whether your jelly donut experience requires extra milk or a lobster bib. Start with basic jelly flavors like strawberry and grape, and work your way through more exotic choices like gooseberry. Just be ready to fight off bears in raincoats when you get to orange marmalade.
14. Cream-Filled Doughnuts
It's like a jelly donut, but with cream instead. Cream-filled donuts are made by frying a yeast donuts, piping in filling, and sprinkling the finished product with sugar. Filling flavors are as wild as you want to get, from vanilla all the way to Cardamon Espresso. The best donuts don't overwhelm you with filling, but still give you a bit of cream with each bite.
15. Long John Donut

This type of rectangular-ish donut is similar to an eclair, except eclairs are baked are long johns are deep-fried. Because, why not deep-fry an eclair? While we're already making good choices, take your long john experience to the next level by trying a maple bar, which is just a long john with maple glaze.
16. Powdered Doughnut
Powdered sugar: enemy to your face, hands, and favorite black t-shirt. This staple can be found on your everyday yeast or cake donut. If you want to look like Scarface before you next morning meeting, enjoy a box of Donettes for breakfast. Or, if you want to be fancy, grab a filled powdered donut or a New Orleans-style beignet.
https://www.instagram.com/p/B-OQQ4GA-06/
17. Blueberry Glazed Donuts
There are blueberry donuts — usually of the cake variety — and then there are blueberry glazed donuts, which are topped with sweet, fruity frosting. While a certain donut chain uses "blueberry-flavored bits" in their donuts, most blueberry donuts include real blueberries in the batter. This counts as a serving of fruit and you will never convince us otherwise.
18. Bear Claw Donuts

The bear claw, was invented in the 1920s and is named for the slices around the yeast donut's semi-circular shape. As the dough rises, the slices separate, resembling toes, because apparently that's a thing we wanted our donuts to look like. Bear caws are sometimes filled with almond paste or topped with raisins. With or without the toppings, it's only a matter of time until they have an OnlyFans account.
19. Strawberry Frosted Doughnut
Homer Simpson's signature donut is iconic, so most shops will have a strawberry frosted in their rotation. Dunkin Donuts gilds the lily by adding rainbow sprinkles for extra pizazz. Everything is better with sprinkles. We've been over this.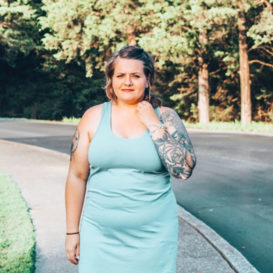 Latest posts by Ashley Hubbard
(see all)