For some, Starbucks is a lifestyle. A religion. A personality trait. Move over Myers-Briggs, the new personality categories are Frappuccino, Latte, and Cold Brew. And we can't think of a better way to show the coffee lover in your life how much you appreciate them than with these Starbucks gifts.
Because we all know there's no more room in their cabinet for yet another studded metallic tumbler.
We found the best shirts, artwork, earrings, and bags that'll look great alongside their second Venti Salted Caramel Cream Cold Brew of the day. And their third. Let us know if they ever manage to fall asleep tonight.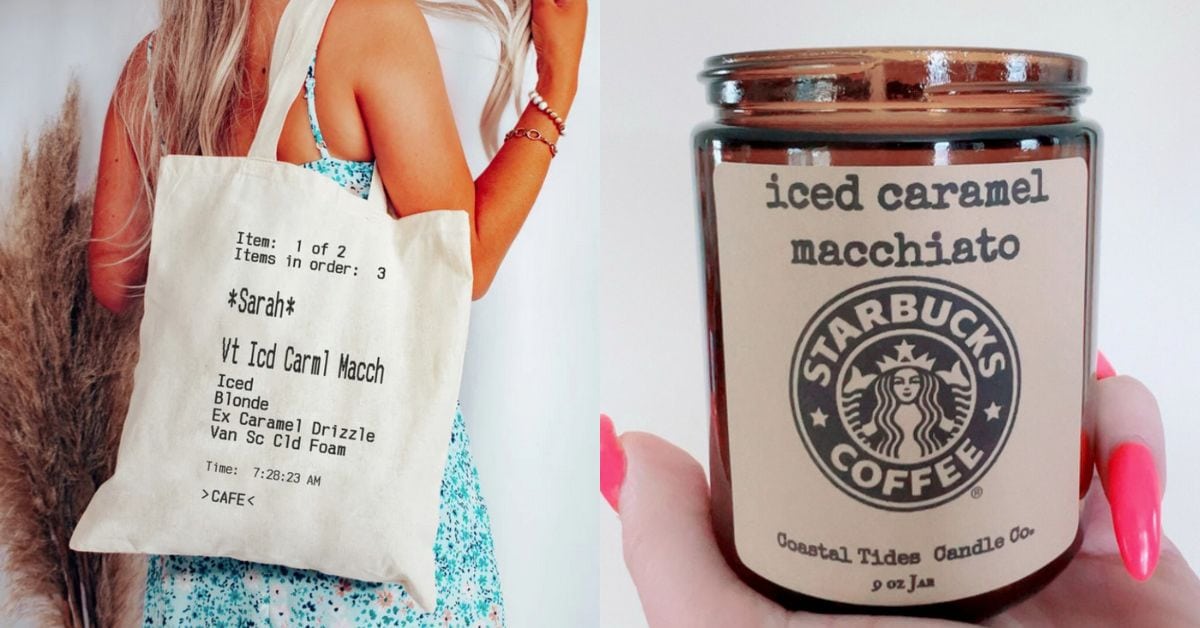 Starbucks Gifts For the Coffee Mermaid's Biggest Fan
1. I Hope You Brought Starbucks Doormat, $19.20+
What better way to welcome someone into your home than with a not-so-subtle reminder that they forgot a housewarming gift?
It's time to pay the troll toll. Really, it's for your own benefit. We're scary before our morning cuppa.
Available on Etsy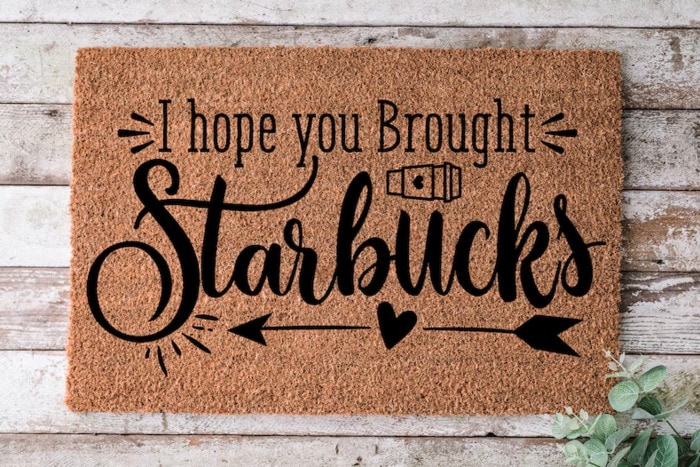 2. Starbucks Earrings, $12
Diamonds may be a girl's best friend, but caffeine is her soul sister. And luckily, these earrings are a whole lot cheaper than real diamonds.
That Starbucks addiction adds up, though. It's totally the only reason we can't afford a house.
Available on Etsy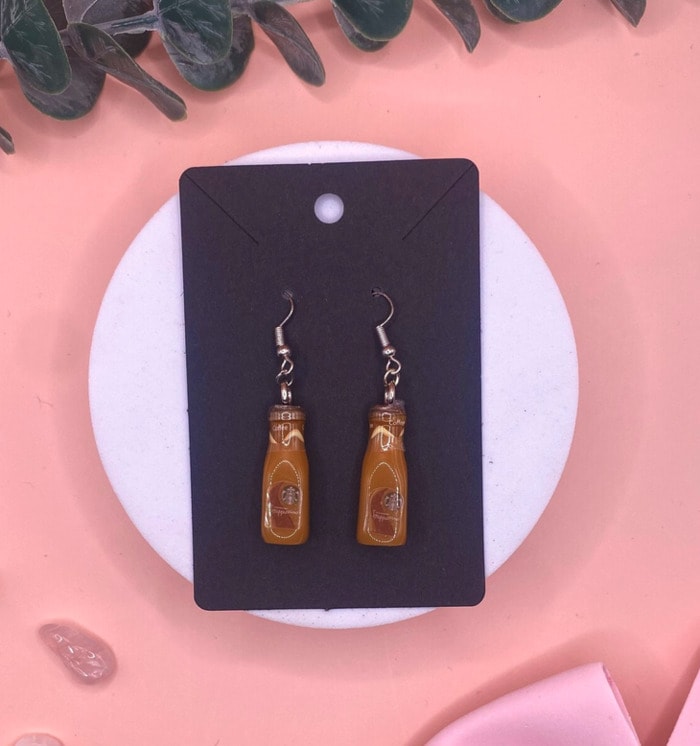 3. Mocha Frappuccino Bath Bomb, $9
If lavender and eucalyptus don't provide peak relaxation, then perhaps a dose of Peppermint Mocha will. We personally prefer to bathe in a Caramel Frappuccino, but things do start to get…sticky.
Available on Etsy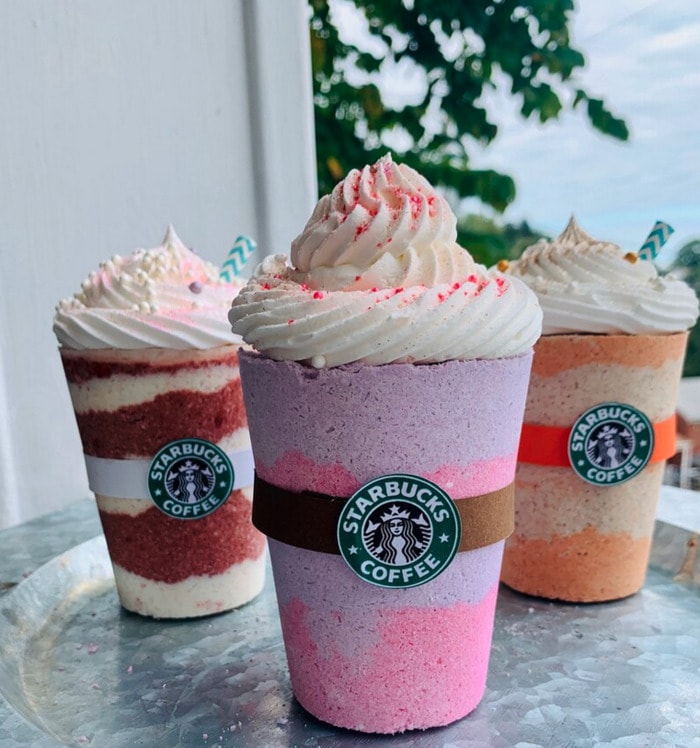 4. Starbucks Horror T-Shirt, $13.59+
Everyone needs a coffee break, and that includes your favorite horror villains. You don't even want to know what they're willing to do for a Pumpkin Spice Latte.
But they draw the line at cake pops. Even Michael Myers has boundaries.
Available on Etsy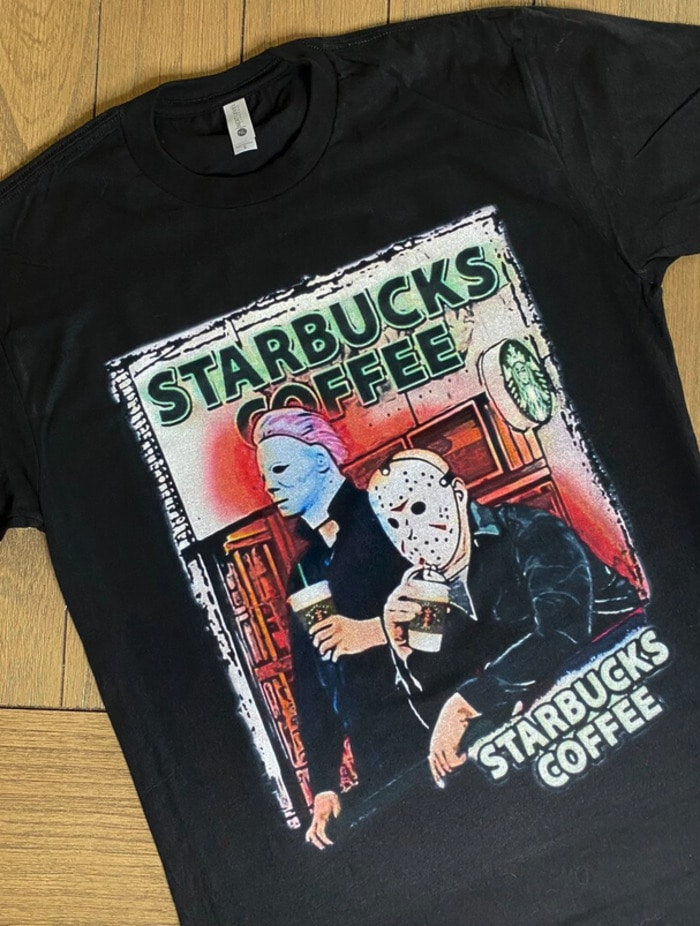 5. Starbucks Mini Tumbler Keychain, $6
If studded tumblers are the key to their heart, then they're going to need one of these keychains to match. A purely round keyhole seems like a bit of a liability, though.
Available on Etsy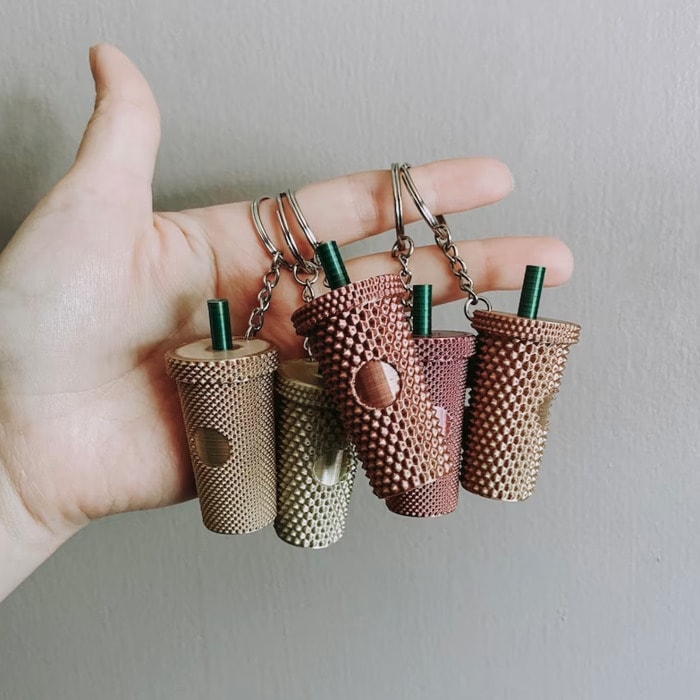 6. Iced Caramel Macchiato Candle, $13.99
Now their home can smell like the sweet, sweet smell of an iced Caramel Macchiato, without having spilled it all over the floor this time. Our pet bat just gets really excited when we come home from Starbies.
Available on Etsy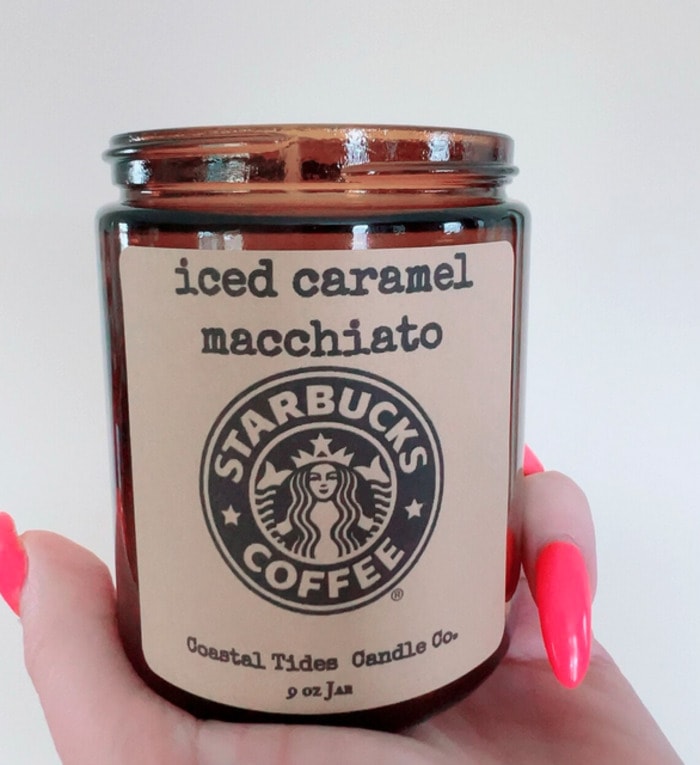 7. Outta My Way, I'm Going to Starbucks License Plate Frame
This license plate is for the diehard Starbucks fans who don't just come around for the PSLs in the fall. You know, the ones who have a vein tap for cold brew. Totally not us. Ahem.
Available on Amazon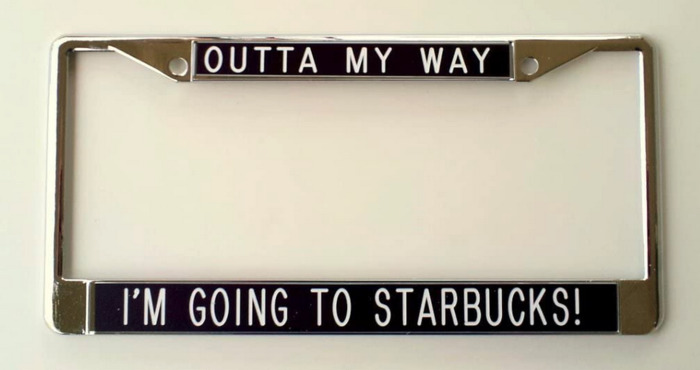 8. Custom Starbucks Receipt Canvas Tote Bag, $17.98+
When you want to let your classic order speak for itself, there's a custom tote bag for that. Especially if you're not embarrassed by just how many pumps of caramel drizzle you add to your latte each morning.
Available on Etsy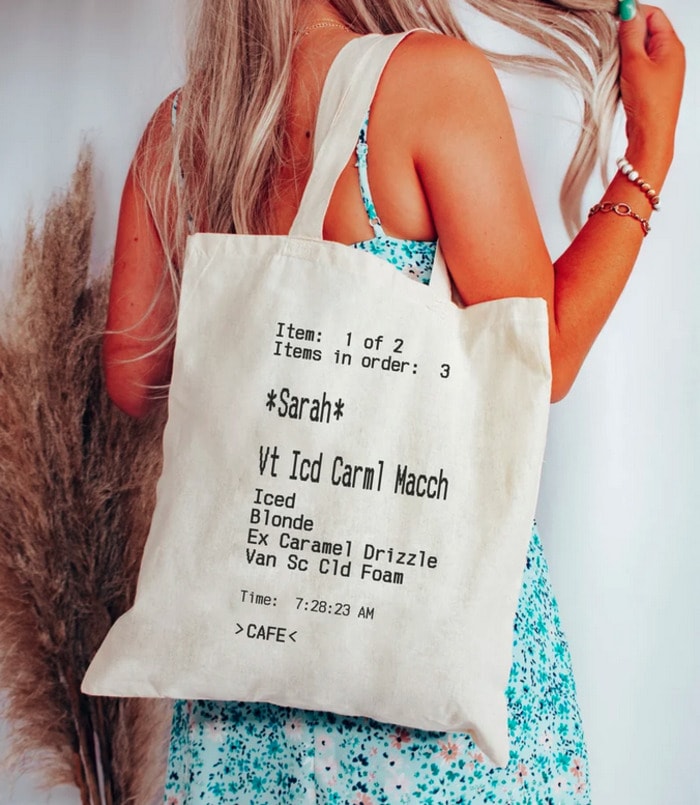 9. Starbucks Cat Ear Crop Top Hoodie
Oh look, it's two of our favorite things: cat ears and Starbucks! And it looks cozy. That makes for three of our favorite things. Slather it in spaghetti and you've got all the bases covered.
Available on Amazon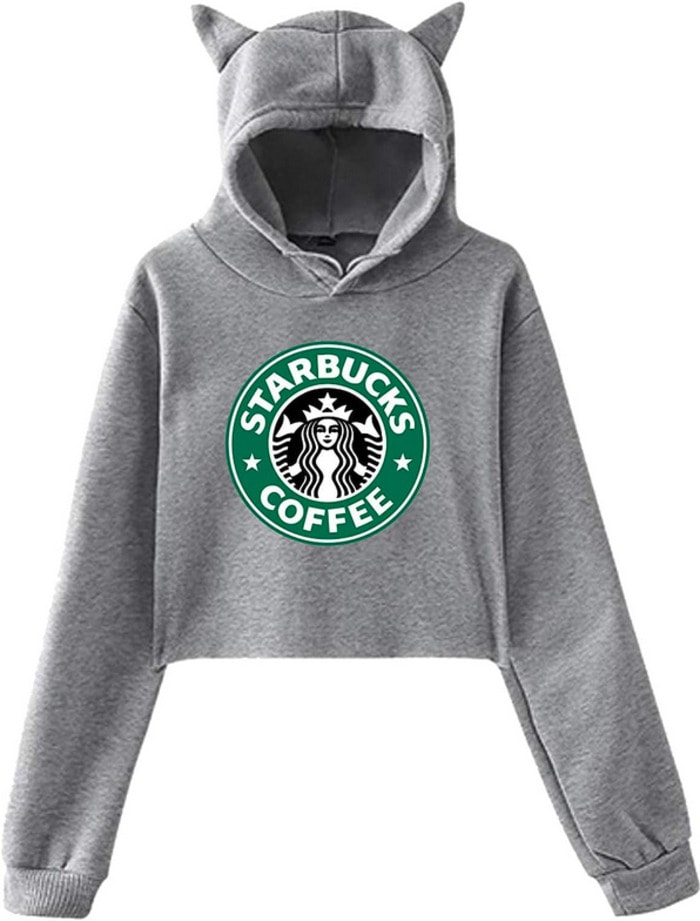 10. Starbucks Recycled Backpack, $40.53
This water-resistant bag is cute and practical, just like us. Except for the practical part. I mean, have you seen our weekly Starbucks receipts?
Available on Etsy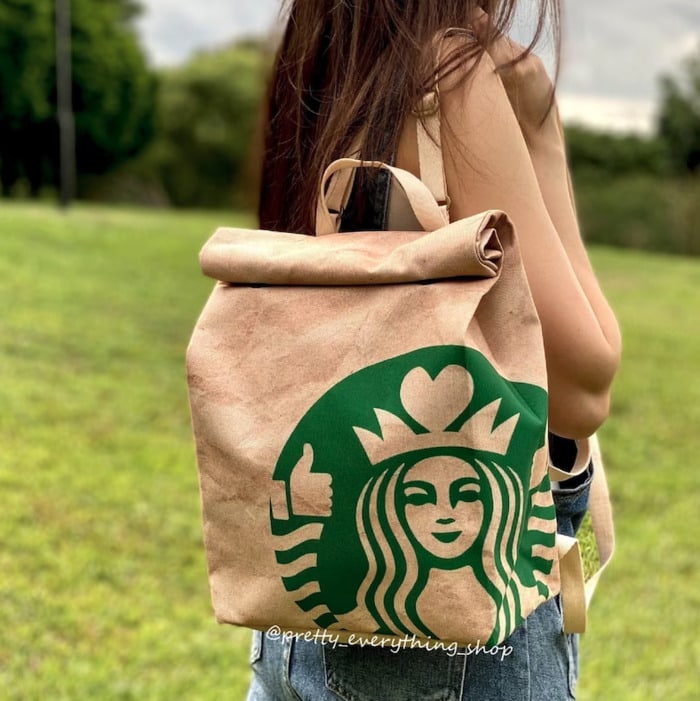 11. Starbucks Art Print, $24.50+
This print of the original Starbucks store is the perfect gift for a nostalgic throwback to when times were simpler. But there also weren't Frappuccinos yet, so we'll just have to embrace the complicated life.
Available on Etsy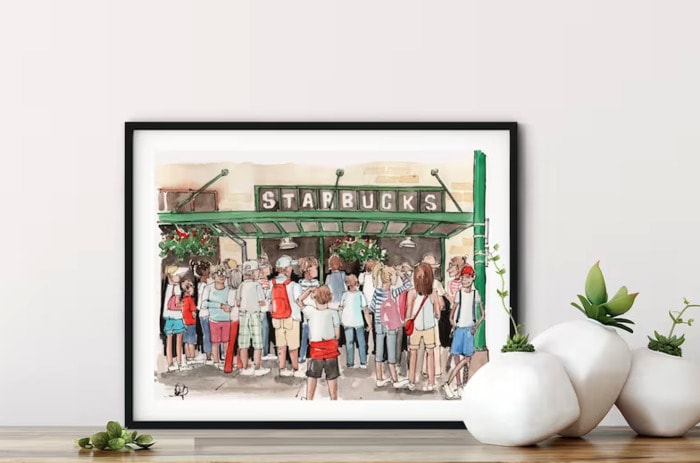 12. If You Can Read This Bring Me Starbucks Socks, $14.67
Basically, any time we're horizontal, we want Starbucks. We were hoping you'd pick up on the fact that we're currently laying down.
Available on Etsy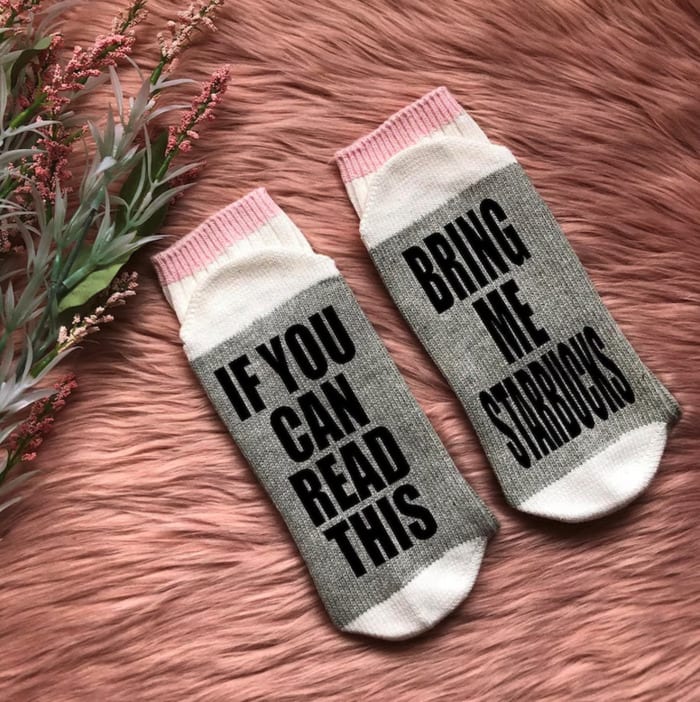 13. Matching Shirt And Dog Bandana, $37
When the obsession has gone so far that they've turned their dog into a monster as well. Turns out you can teach an old dog new tricks. As long as a puppucino is the reward.
Available on Etsy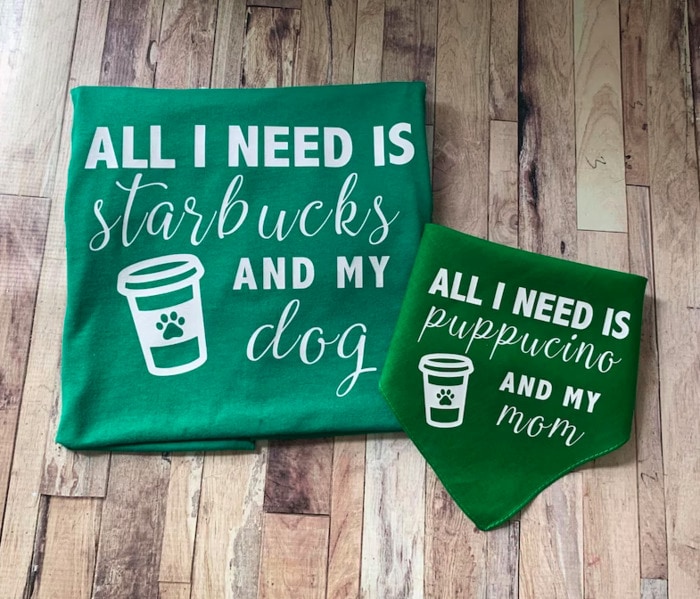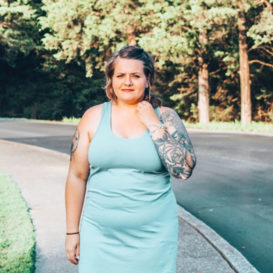 Latest posts by Ashley Hubbard
(see all)