If you thought Starbucks was just a coffee brand, think again. They're about to prove you wrong as they take a dive into the world of fashion. To celebrate (and heavily promote) the launch of two new ready-to-drink beverages, they're selling the Brandon Blackwood Starbucks Sip and Sling Bottle Bag.
Yes, you read that right. It's a bottle bag for your Starbucks drinks, because apparently holding a cup is just too mainstream.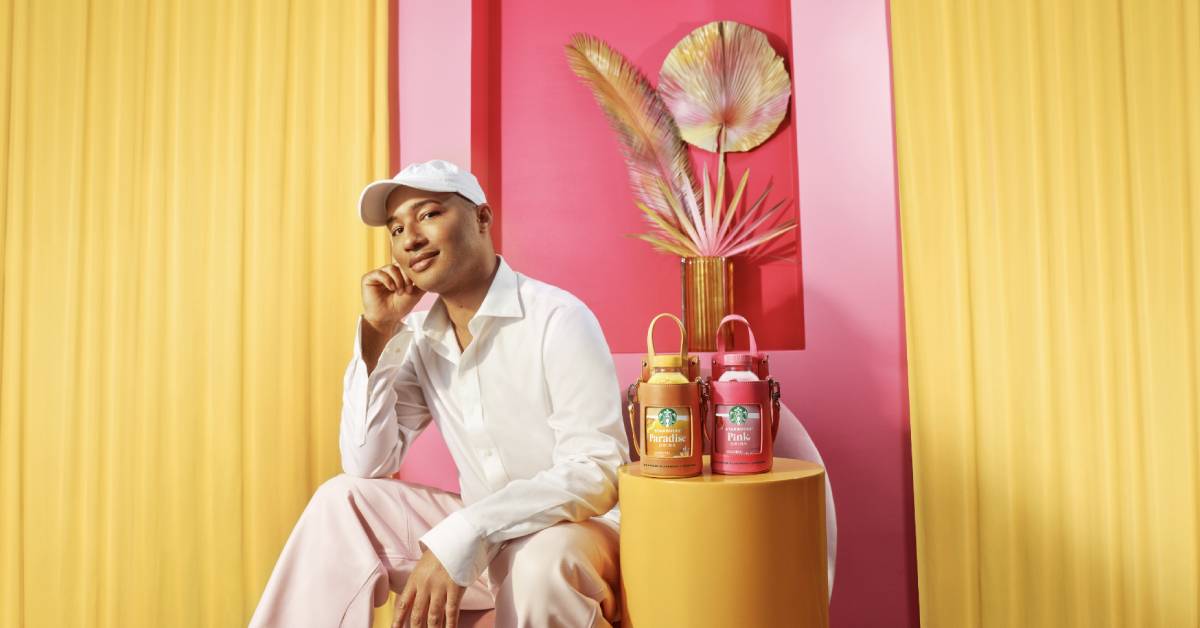 What Is the Brandon Blackwood Starbucks Sip and Sling Bottle Bag?
This limited edition collection features two stylish bags that are designed to carry your bottle of the ready-to-drink Starbucks Pink Drink and Starbucks Paradise Drink, both available at Target. They come in two trendy designs: a bold pink design inspired by the fruit flavors of strawberry and açaí in Pink Drink, and an ombre design inspired by pineapple and passionfruit flavors in Paradise Drink.
According to Starbucks, the bags are "perfect for on-the-go lifestyles." Because nothing says you're in a rush like carrying your coffee in a separate bag instead of just holding it in your hands.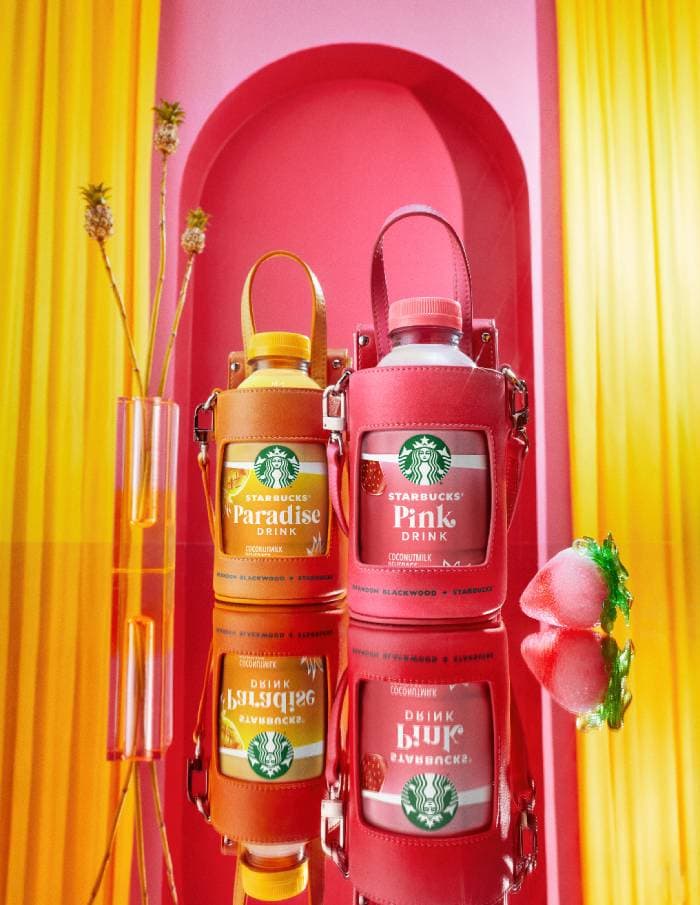 Still, we're pretty excited to see Starbucks do a collab with the NYC-based designer. Brandon Blackwood specializes in handbags, accessories, shoes, and outerwear that are equal parts chic, edgy, bold, and versatile. It may seem like we just spewed out a bunch of adjectives, but how else do you describe a brand that offers classic black shoulder bags as well as wool-trimmed handbags?
Oh, iconic? Fine. You win this round of Scrabble.
Also, the Brandon Blackwood Foundation works to empower Black and persons of color creatives through education, philanthropy, and activism. Feeling good about accessories that make you look good? Guess we'll have to get two bags!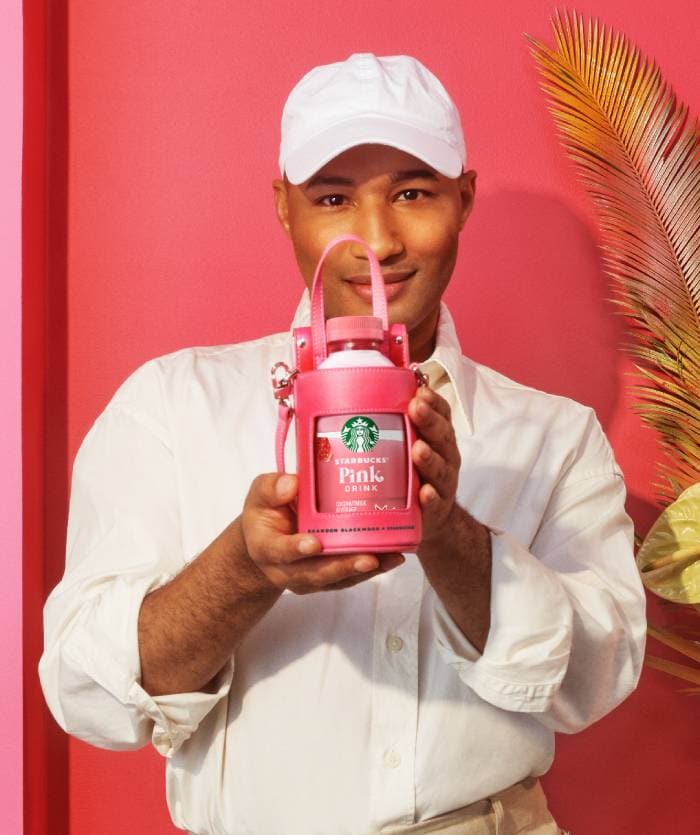 As for the Starbucks collab, the $75 bottle bags will go on sale for a limited time starting Friday, April 28, at 9am PT at StarbucksSipandSling.com. Each has enough room for the bottle plus room for your phone, ID, and credit cards. Thank goodness we get paid on Friday. Or at least our friend does, and we're pretty sure they still owe us a birthday present.
Whether it's practical or not, this Starbucks + Brandon Blackwood launch is a fun and quirky addition to the world of coffee and fashion. Who knows, maybe carrying your coffee in a bag will become the next big trend. If low rise jeans can make a comeback, then anything is possible.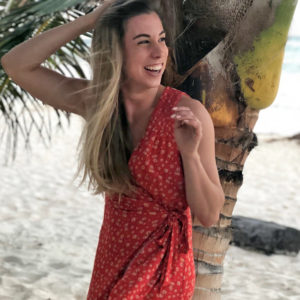 Latest posts by Hannah Rex
(see all)