When it comes to summertime caffeinated drinks, iced coffee is a staple. But when you're craving something on the fruitier side, order one of these secret menu Starbucks Refreshers instead.
Or go eat an actual fruit salad. Just remember to toss the honeydew. That stuff is useless.
All Starbucks Refreshers have a base of water, sugar, juice, and green coffee extract. But from there, the flavor options are practically limitless.
The Starbucks secret menu Refreshers are the most creative mixtures and will give you a caffeine boost and Instagram cred. And now you can finally use all those reusable tumbler you've been hoarding collecting.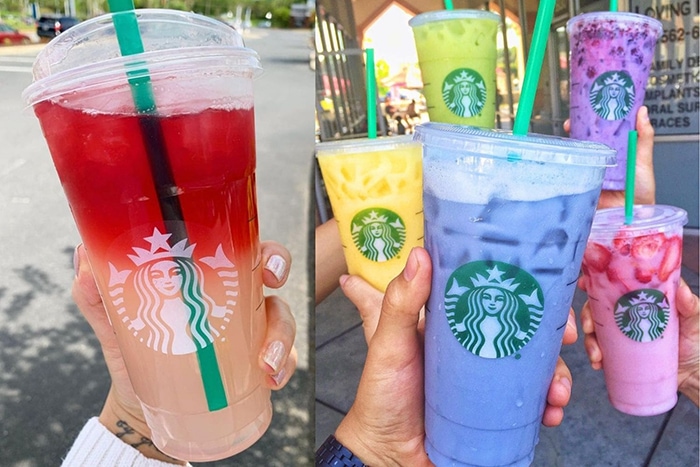 These Starbucks Secret Menu Refreshers include everything from pop culture-inspired Refreshers like WandaVision and Olivia Rodrigo drinks, mixtures that make every color of the rainbow, and ones that use an iced tea base.
Just make sure that you order these using the directions below, and not the given name. Many of these secret menu drinks are made up by someone on TikTok, and your barista is way more of a Reels gal.
15 Starbucks Secret Menu Refreshers
1. Sunrise Drink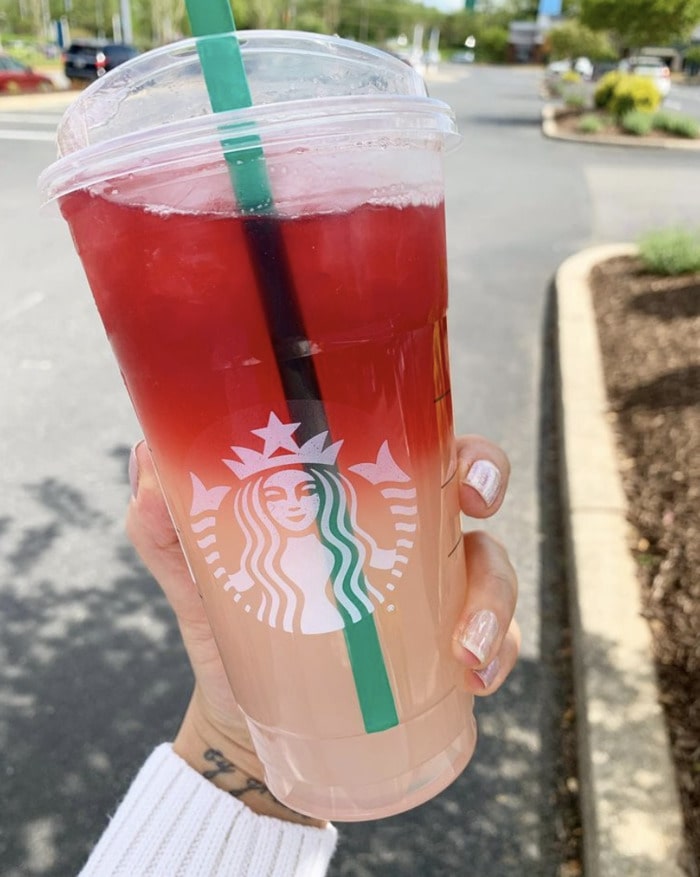 2. Orange Drink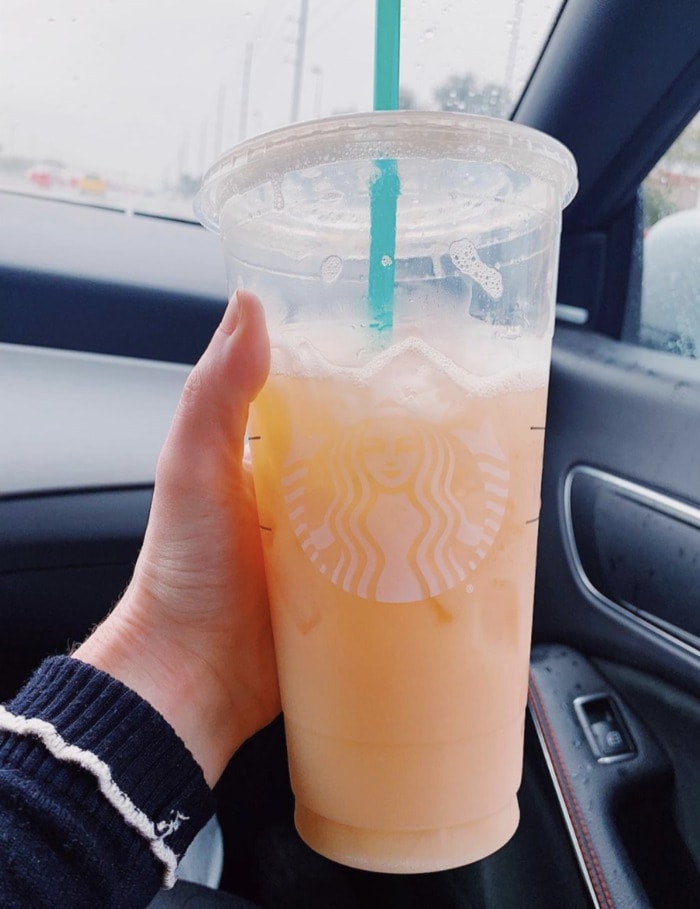 3. Blue Drink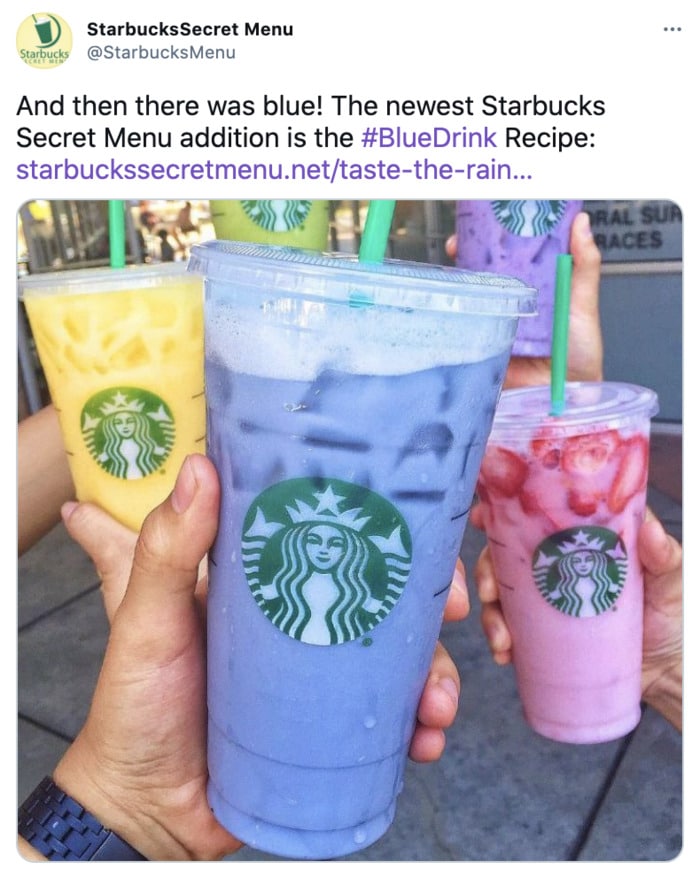 4. Pink Starburst Refresher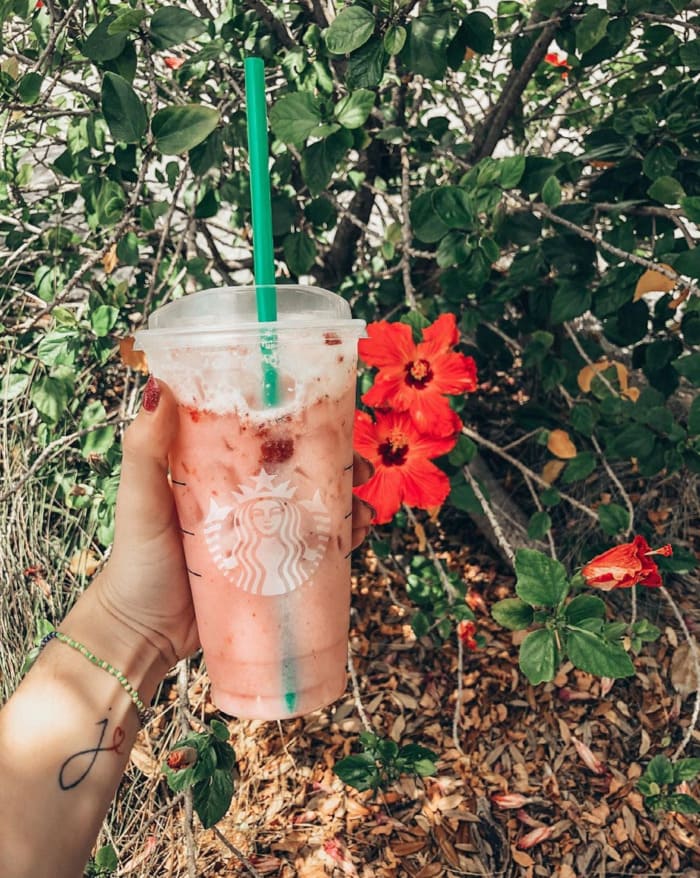 5. Fuzzy Peach Refresher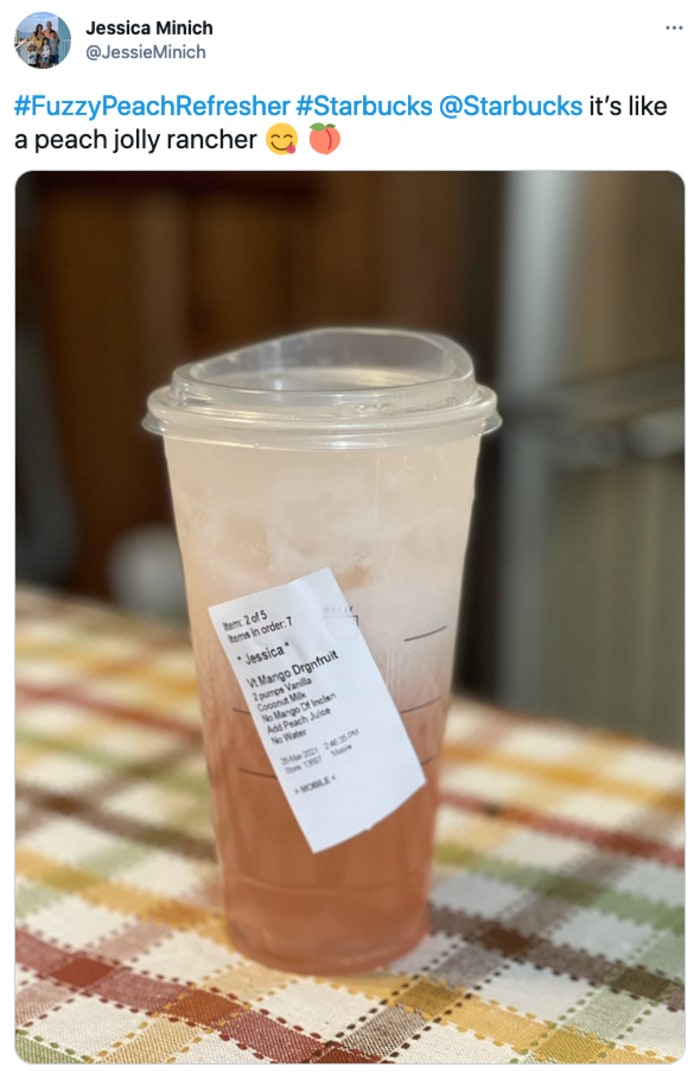 6. Green Drink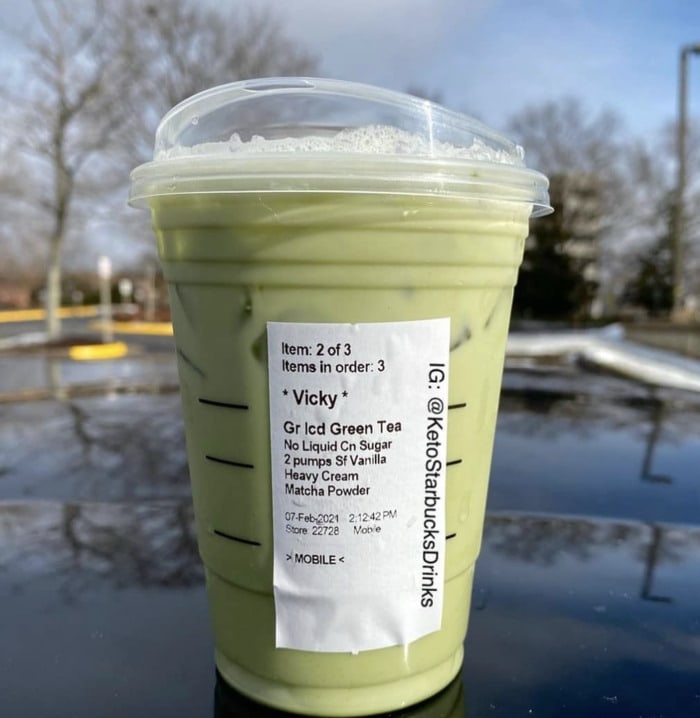 7. Firecracker Ombré Drink
8. Purple Drink
9. Rose Gold Refresher
10. Raspberry Peach Lemonade
11. Sour Patch Kids Refresher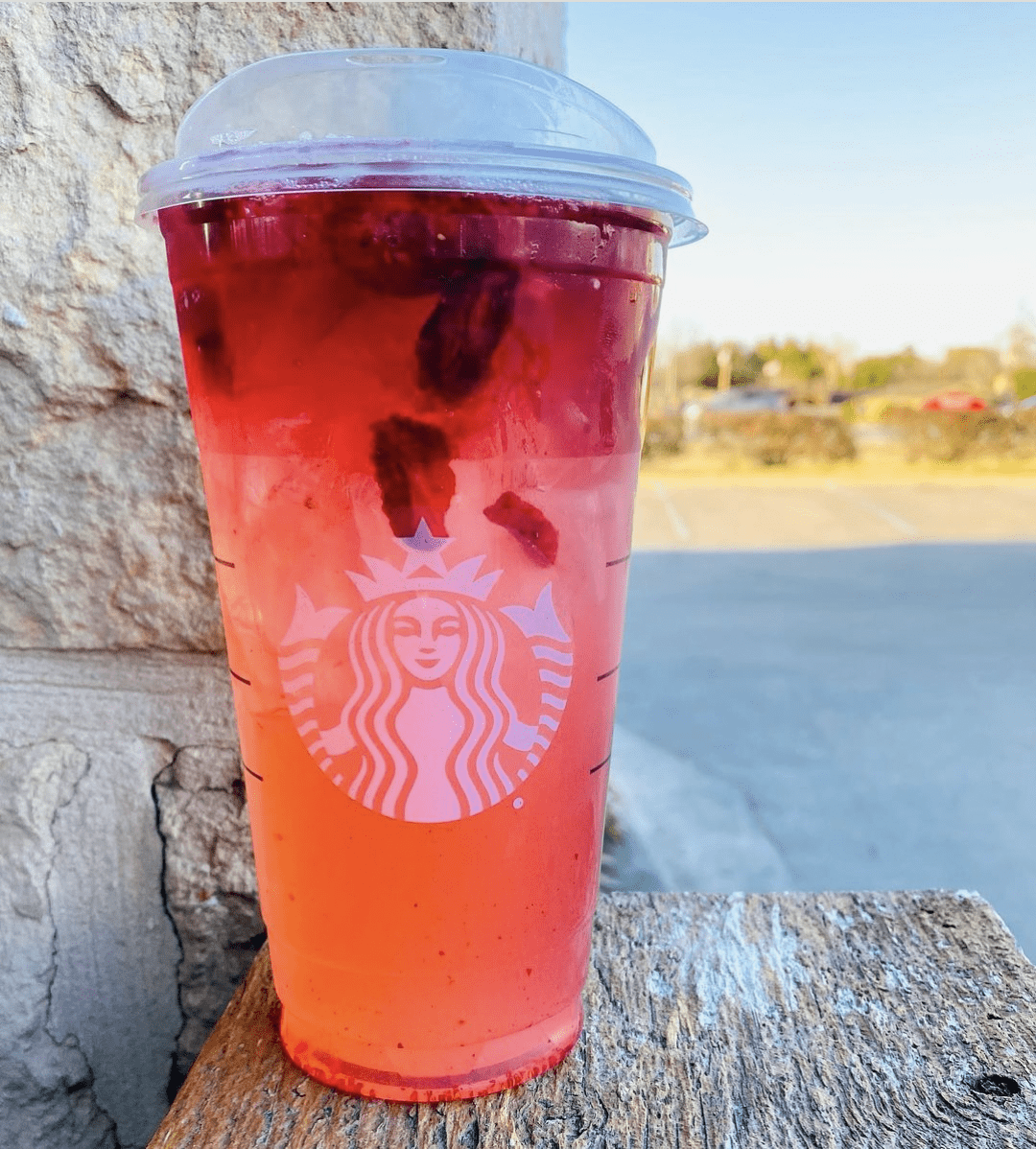 12. WandaVision Refresher
13. Olivia Rodrigo Drink
14. Gummy Bear Refresher
15. Pink and Purple Drink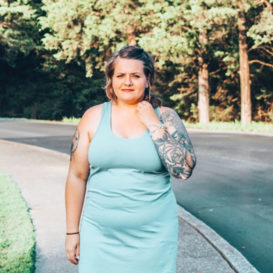 Latest posts by Ashley Hubbard
(see all)