First we swooned over Starbucks' spring cups. Then, they teased us with their cutest release to date, the Hedgehog line only available in Asia or here on Etsy. But on May 11, the new Starbucks summer cups for 2021 arrive!
Pink, purple, and blue look like the colors for the season, and there appear to be plenty of tall tumblers for all the iced coffees and Frappuccinos you and your anxiety can handle.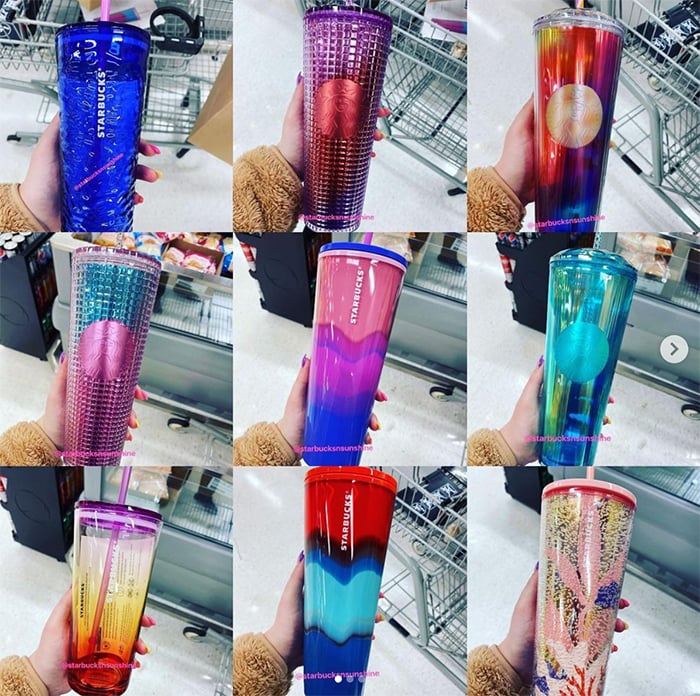 If you want to get your hands on the Starbucks' summer cup collection first, head over to your nearby Target or grocery store with a Starbucks inside. (Also, here's what's coming June 22nd!)
We're not sure why, but they seem to get their shipments early. If history repeats itself, the summer tumblers could be there now, like they were for the Valentine's launch. And, if it doesn't, then we really need to get this DeLorean working.
When Starbucks starts letting us us our own cups again, bring any of these in and have them fill it with your favorite go-go juice. Or coffee.
Starbucks Summer Collection 2021
1. Purple to Red Ombre Tumbler
Somewhere, ROYGBIV is very very confused about how this whole ombre trend works.
This tumbler screams summer. And additional phrases if you're lucky.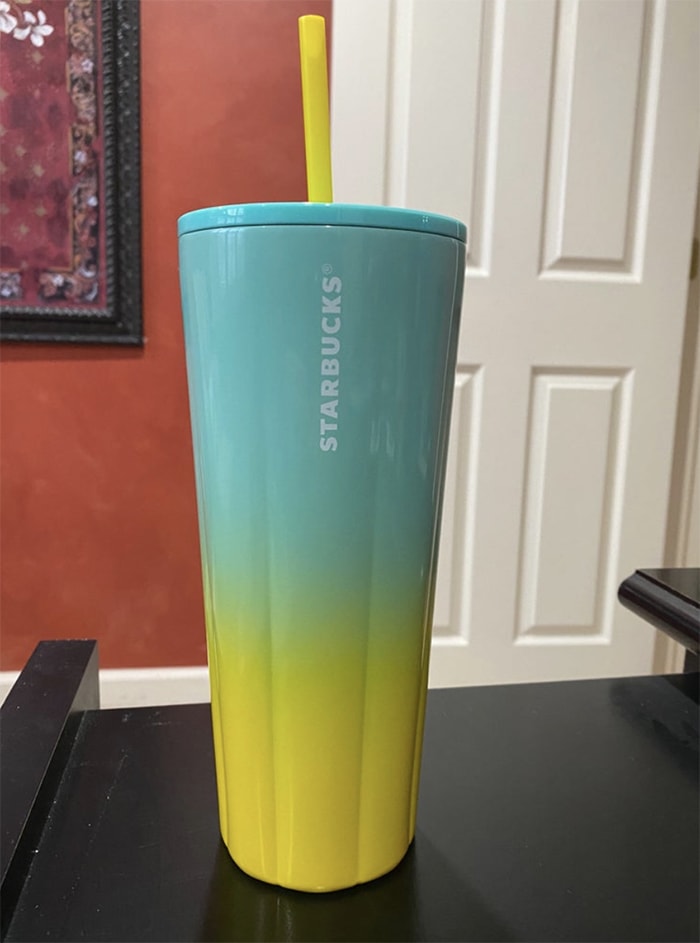 2. Blue and Pink Bling Tumbler ($19.95)
This pink and pink studded tumbler is so pretty it inspired us to paint our nails to match. And our house. And our neighbors house. If you're a realtor, please call us.
We hope this tie-dye tumbler is better at holding coffee than we are at swimming through the ocean waves. The last time we tried it, it was during a triathlon and we had to get pulled out forward by a lifeguard and oh look at that it's time to talk about the next cup!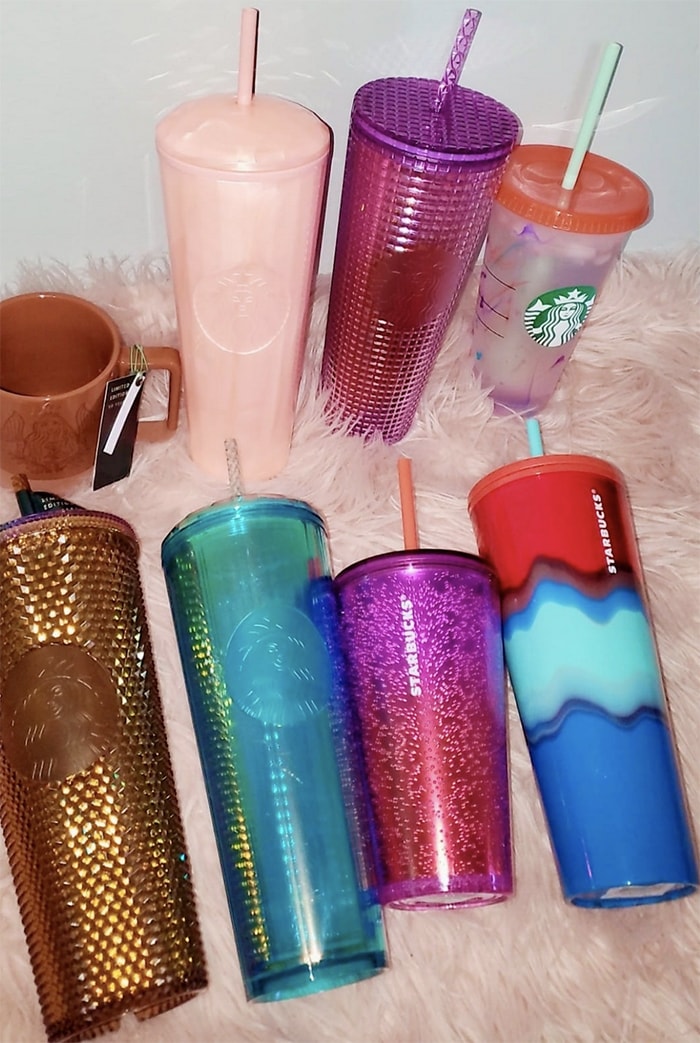 It's the unofficial official bi pride tumbler for summer 2021.
5. Light Pink Kaleidoscope Tumbler ($19.95)
If we've learned anything, it's that we can't spell kaleidoscope before 10am.
Considering how popular Starbucks cups are, we bet Ariel could have traded Ursula for one of these instead of her voice.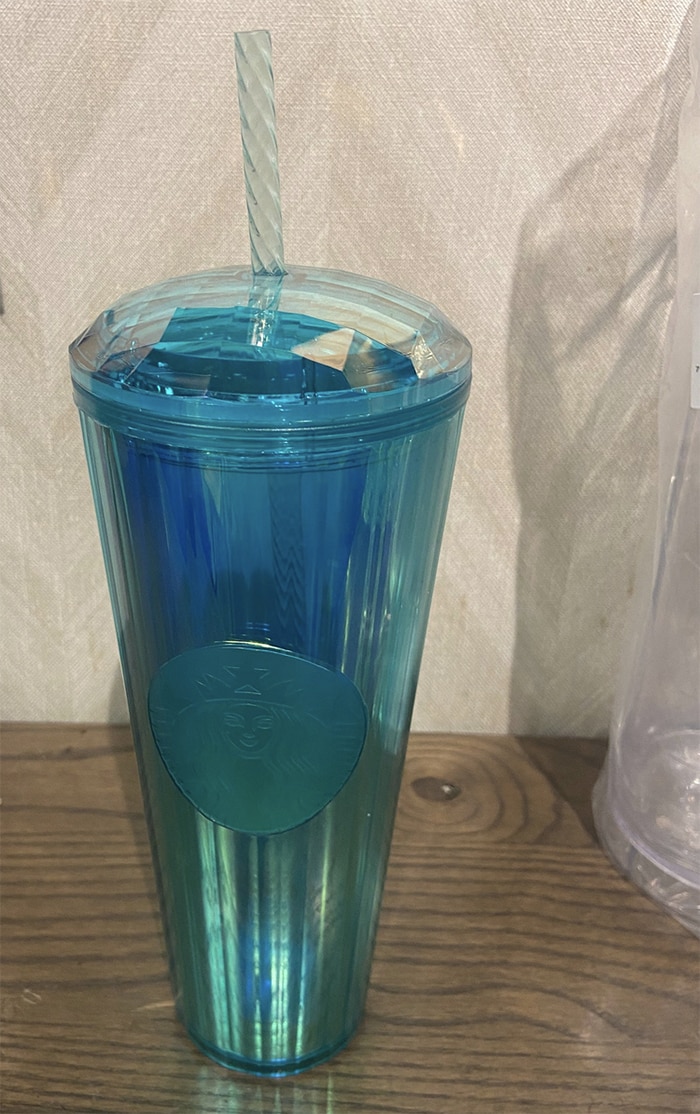 7. 24 oz. Pink coral reef tumbler ($19.95)
We've always been terrible at interpreting abstract art,but we think this is supposed to be a coral reef. Or a dog. Either way, it'll keep your coffee cold.
8. 24 oz. Blue Coral Reef Water Bottle ($19.95)
Oh look, it also comes in blue (and as a water bottle)! Yup, that's definitely a dog.
9. Purple Iridescent Rainbow Mug ($16.95)
When you want to show off your pride, but in a *covers everything with glitter* kind of way.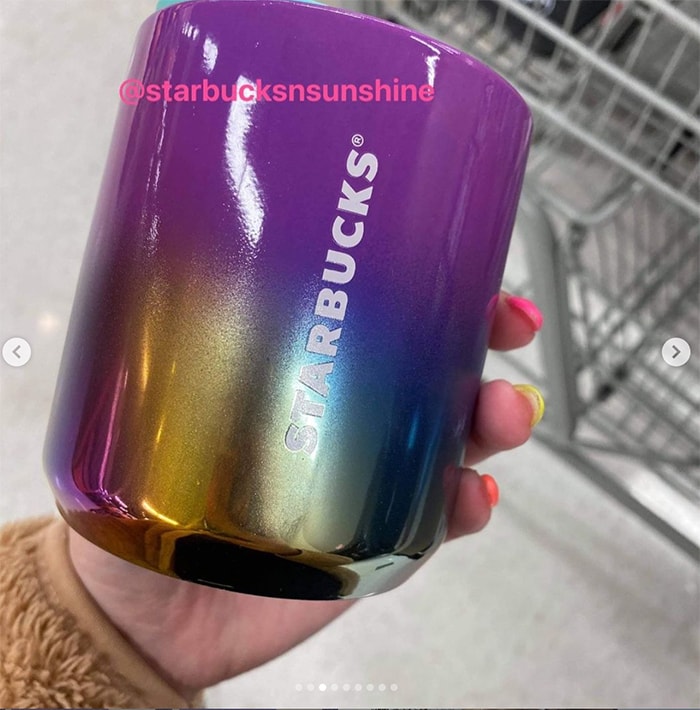 10. 20 oz. Purple and Teal Ombre Glass Water Bottle
This green and purple ombre glass water bottle with its iridescent cap is our favorite Starbucks summer design, and not just because we're going to fill it with tequila.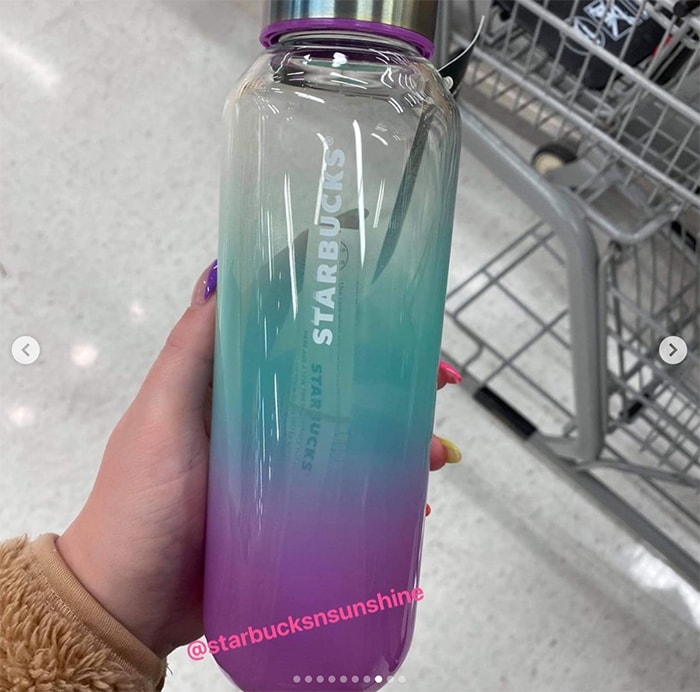 11. 16 oz. Pink and Red Bubble Tumbler ($16.95)
When you want to drink out of a cup that looks like it's filled with champagne Kool-Aid, look no further than this summer cup. It also comes in green if the champagne turns into a science experiment.
12. Summer 2021 Reusable Hot Cups
This stack of reusable hot cups can be filled with any warm beverage of your choosing. Or, get wild and fill it with ice water! All of which will be more wild than the actual designs of these.
13. Iris Mugs
These summery Iris flowers are perfect for slowly sipping coffee on vacation and gloating to your crew that you watched the sunrise while they slept.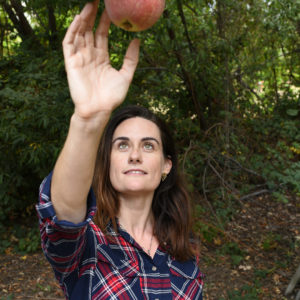 Latest posts by Rebecca Swanner
(see all)