We hope by now you've collected all the cups and tumblers you wanted from Starbucks first 2021 summer release, because their second batch of summer cups and tumblers are coming on June 22nd. Sorry, no hedgehog ones yet.
The first summer collection featured 90s-inspired neon pink, teal, and purple as well as some pretty rainbow designs perfect for celebrating Pride.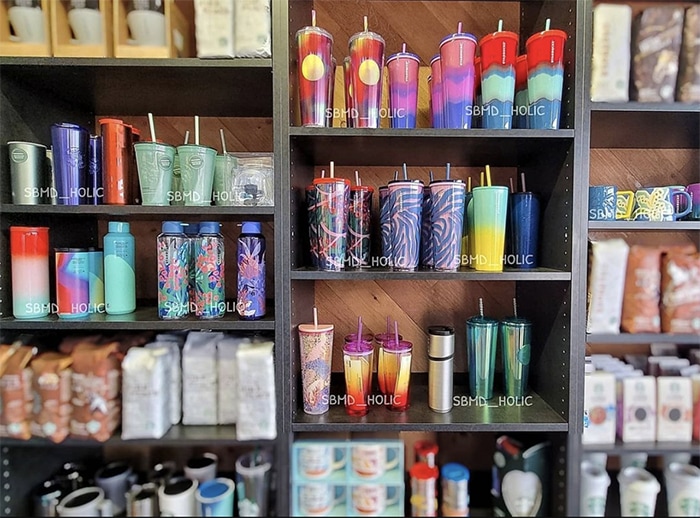 The second Starbucks release, dubbed Summer 2 (clever, guys) is all about jungle vibes and pop art. The latter of which is going to mostly be available exclusively at Target.
To give you time to plan (read: budget), here's a look at the next Starbucks summer cups release arriving on June 22. (Which is the same day you can start bringing in your reusable cups again.)
Starbucks Summer Release 2 Cups and Tumblers
This pink and green tropical water bottle works great until you drop it in the jungle and it's lost forever.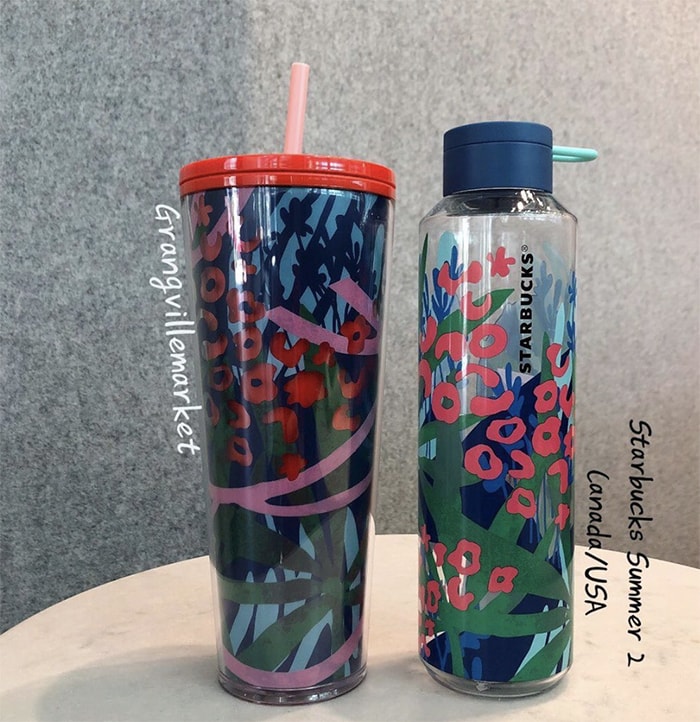 Who wants to be the one to tell Starbucks zebras aren't blue? Not it.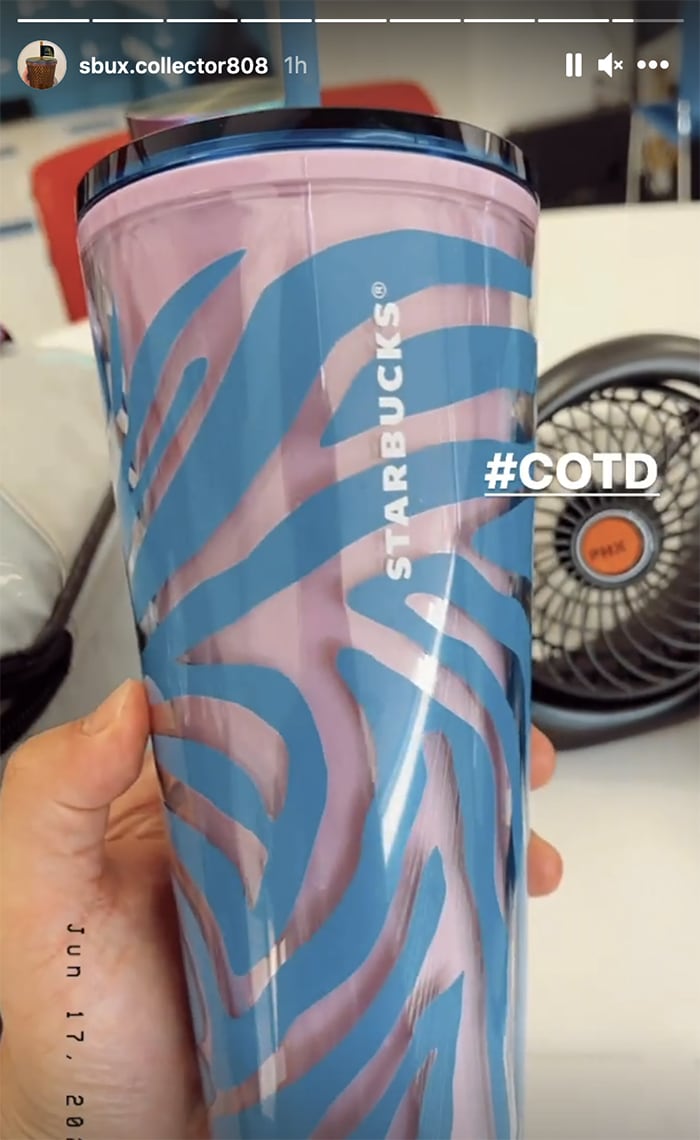 Well, it looks like someone took surfing lessons this winter, because these wave designs just won't stop.
If you can't make it to the actual jungle this summer, just bring these somewhere where there's loads of humidity. Like the tropical oasis at the top of the Baltimore Aquarium. Or Jersey.
When we think blue steel, this isn't immediately what comes to mind, but we'll go with it.
Starbucks: Of course we've seen a leopard.
Us:
7. Studded Blue Ombre Tumbler
We loved the cotton candy vibes of our favorite Summer 1 release, but this blue on blue is pretty dreamy.
8. Red Leopard Tumbler
We're sensing a theme here with these animal colors. And the theme is Medieval bestiary.
9. Blue Ombre Ceramic Mug
This shimmery mug reminds us of those dreamy summer days when we thought having blue lenses was a good idea.
10. Blue Zebra Ceramic Mug
We officially give up. It's a tiger! It's a zebra! It's a glaucus atlanticus!
11. Reusable Cold Cups
These chevron designs aren't going to sip themselves. No, they really won't because then they'd be haunted and that would be awkward for everyone.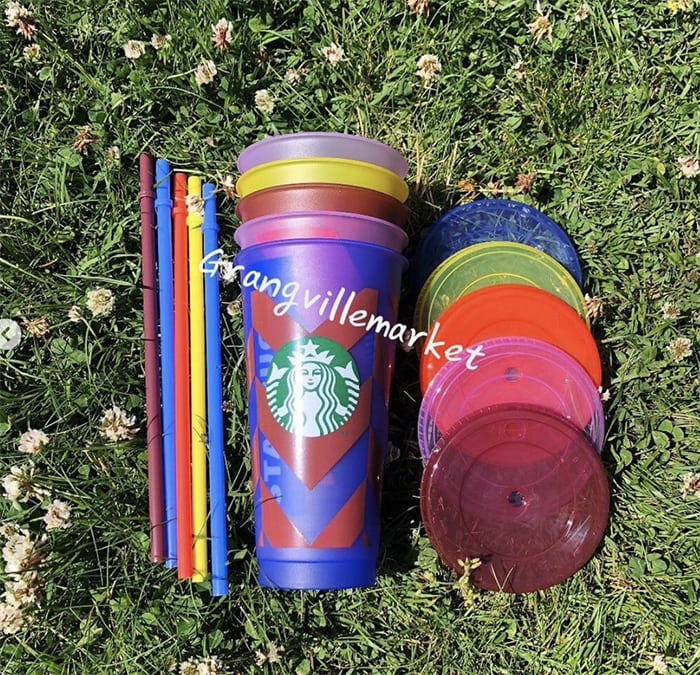 Starbucks Target Exclusive Summer Releases
12. Mondrian Stainless Steel Water Bottle
For squares, and people really into squares.
13. Blue and Black Stainless Steel Tumbler
If you squint really hard, it kinda looks like a pencil. We're art critics now. No, don't send us your portfolio.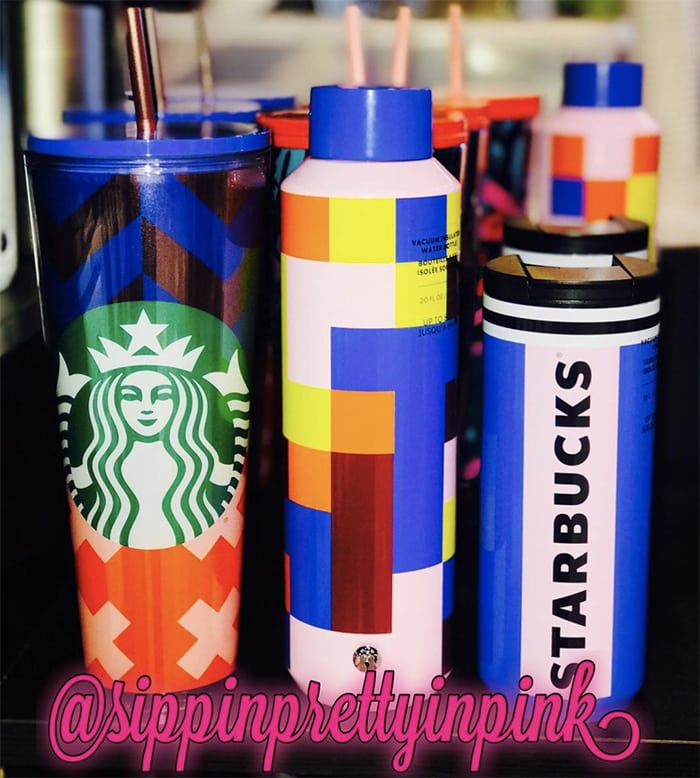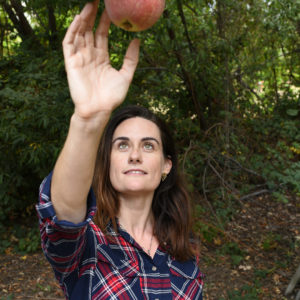 Latest posts by Rebecca Swanner
(see all)