We love our local coffee shops, but when we're on a road trip or in need of some fun seasonal drinks, we skip on over to Starbucks. (We tried lunging, but our hammies didn't forgive us for days.)
If you also love their cute tumblers and Frappuccinos, or are a Starbucks Barista, here's a whole carafe of fresh Starbucks memes for you. (And, if you need some Pumpkin Spice ones, we've got those too.)
27 Starbucks Memes and Tweets
1. Knew we left that in there for a good reason.
Me checking my bank account in the Starbucks drive thru before ordering my iced coffee pic.twitter.com/XwVllSDbCK

— ً (@heykatori) November 19, 2019
2. Does he know about the Internet? Should we tell him?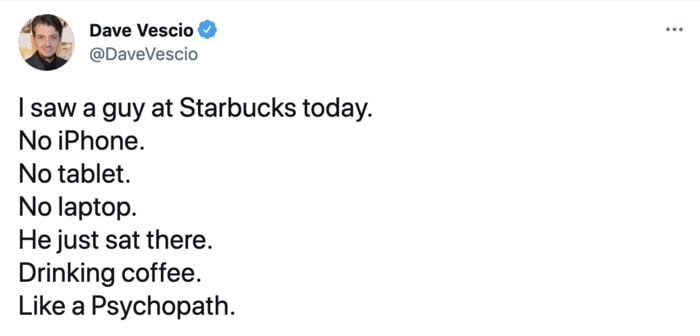 3. Go on…
Starbucks with a small Target inside

— Nathan Hare (@nathanharenice) February 16, 2021
4. Cringe. Can we start using our reusable cups yet?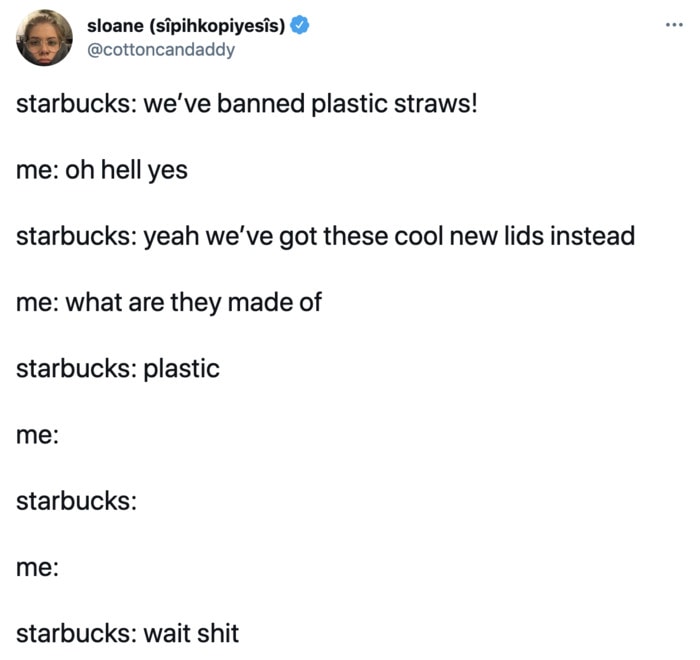 5. That's the moment things Game of Thrones started to go downhill.

6. Can't fault him for being clever.

7. Remember to tip your barista!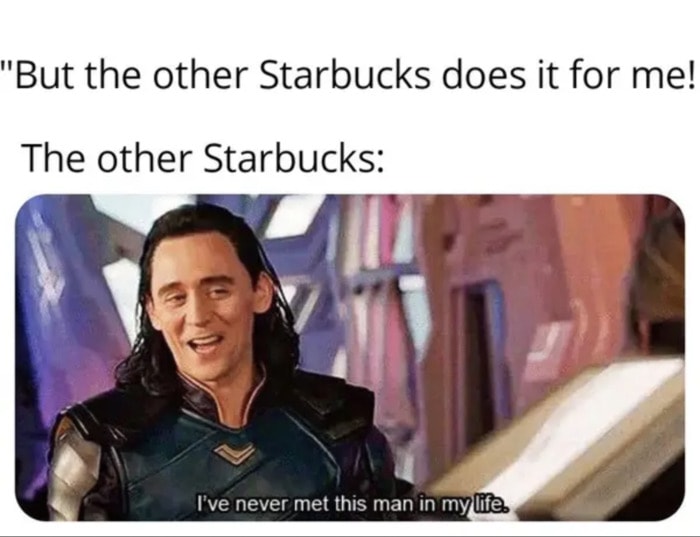 8. When you order six drinks in one cup.
i- can i legally make this drink? #starbies pic.twitter.com/CgcY5AtU1a

— bella (@bellapearson3) March 6, 2021
9. At least we all know we haven't had our coffee yet.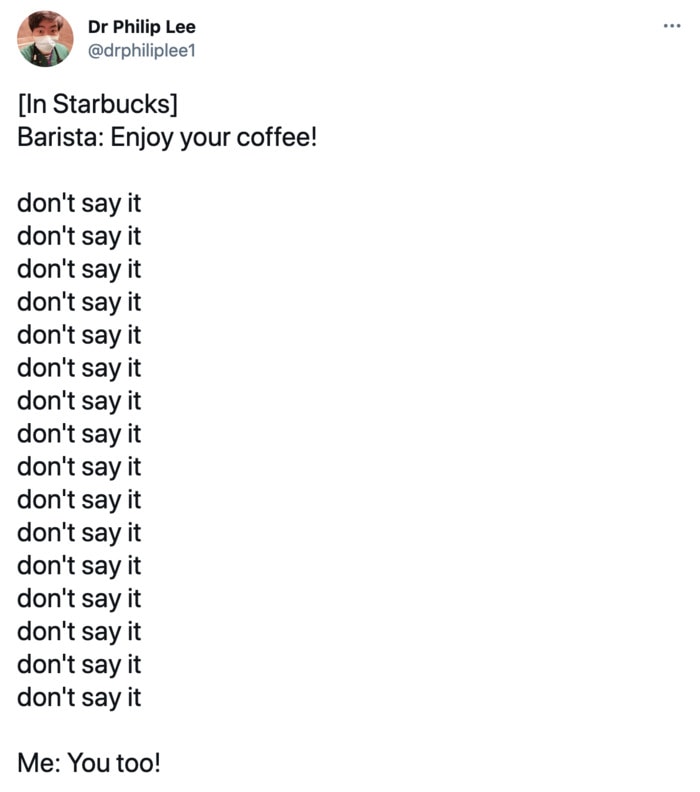 10. TBH we like their version better.
your true name isnt the name your parents chose for you, but the one a very overworked and underpaid starbucks barista gave you

— keel???? (@keelyclove) February 5, 2018
11. X marks the cup.

12. Has anyone seen the mermaid lately?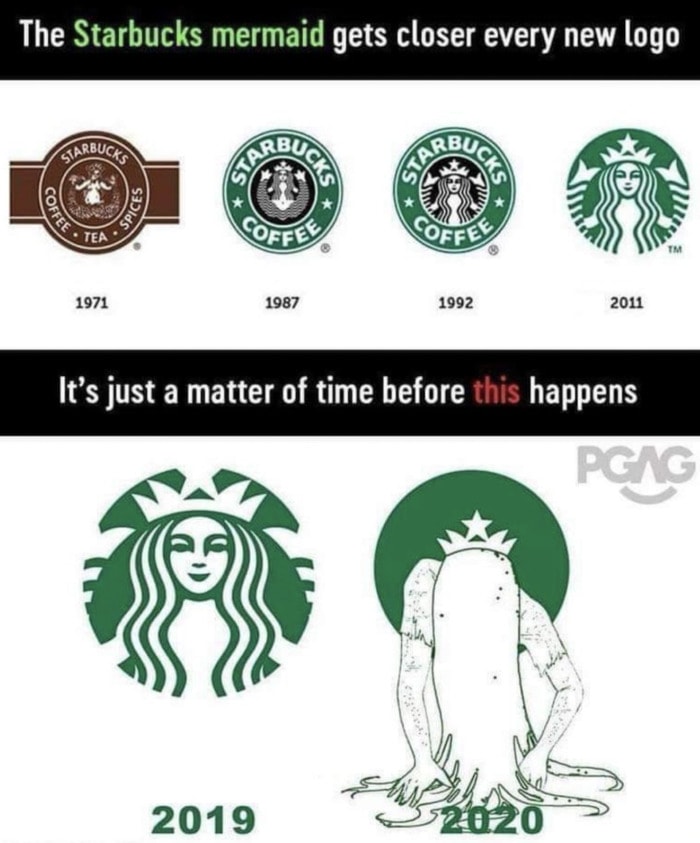 13. Alright.
Barista: it'd be a lot cooler if you did

McConahaey: alright alright alrighr

— paperwash© (@PaperWash) August 10, 2015
14. It's super simple.
15. They're onto us.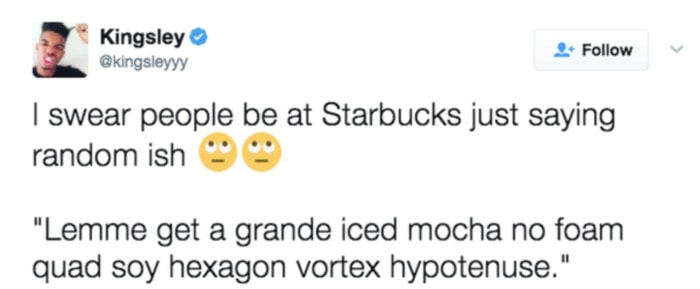 16. Just hire her already.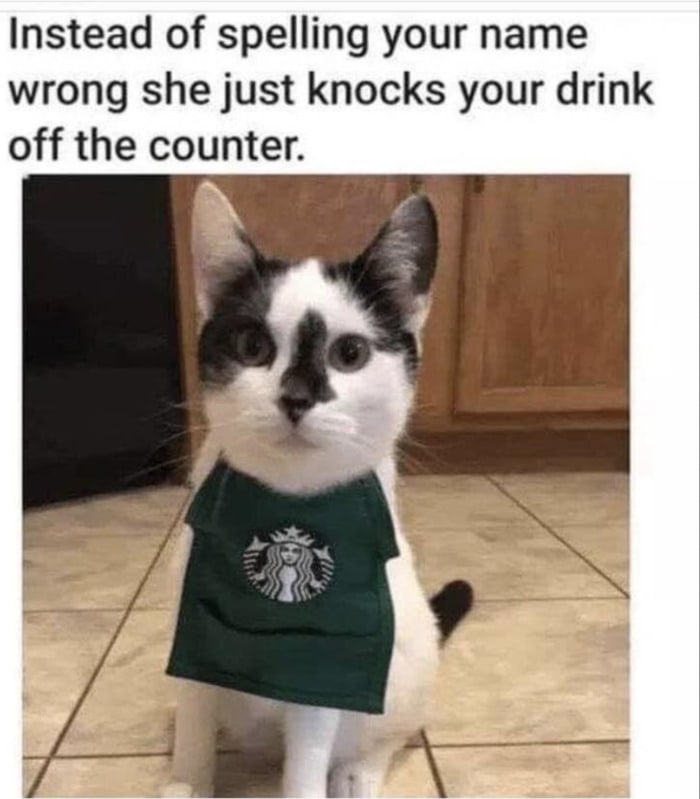 17. Just give us a minute.
18. So close. Yet so far.
DATE: Are we in Starbucks because you've forgotten my name?

ME: Haha of course that's

BARISTA: Latte for Rachel

ME: not true, Rachel

DATE: That's not mine

ME: DAMN IT

— Jon (@ArfMeasures) April 4, 2018
19. How late are you planning on staying up?
20. The 10 was so backed up this morning. Weird.
21. Just a little more caramel…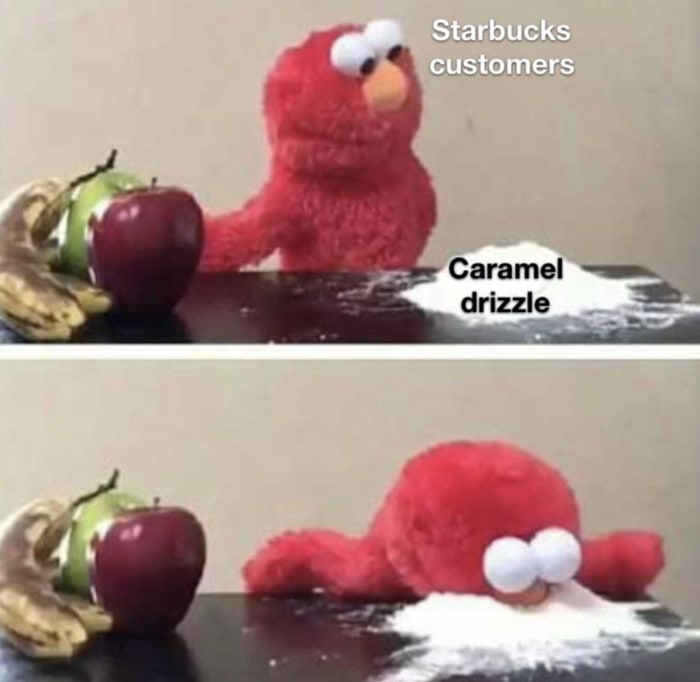 22. Oh that's how that works?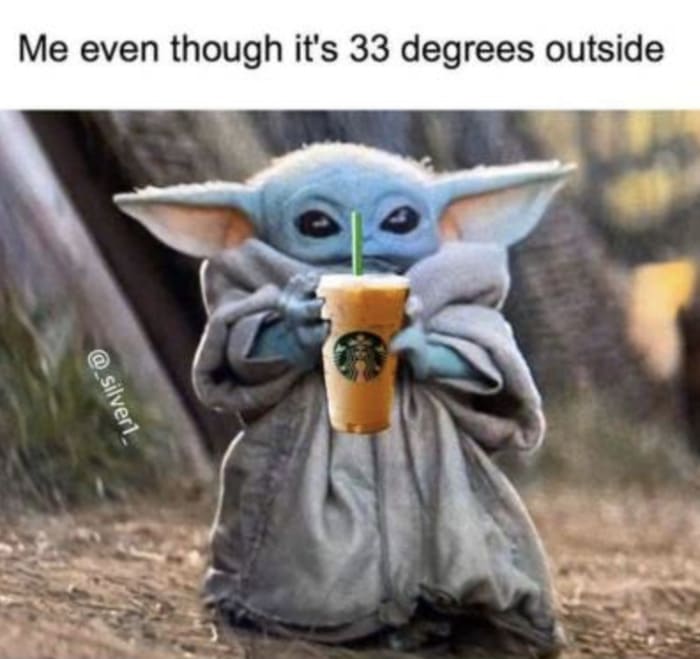 24. We bet he skips the avocado toast too, huh?
Elon Musk is now worth $208 billion.

You want to know how he did it? He skipped 34.67 billion lattes. It's that easy.

— Stephen Punwasi (@StephenPunwasi) January 10, 2021
25. We'll take two goths and a Venti.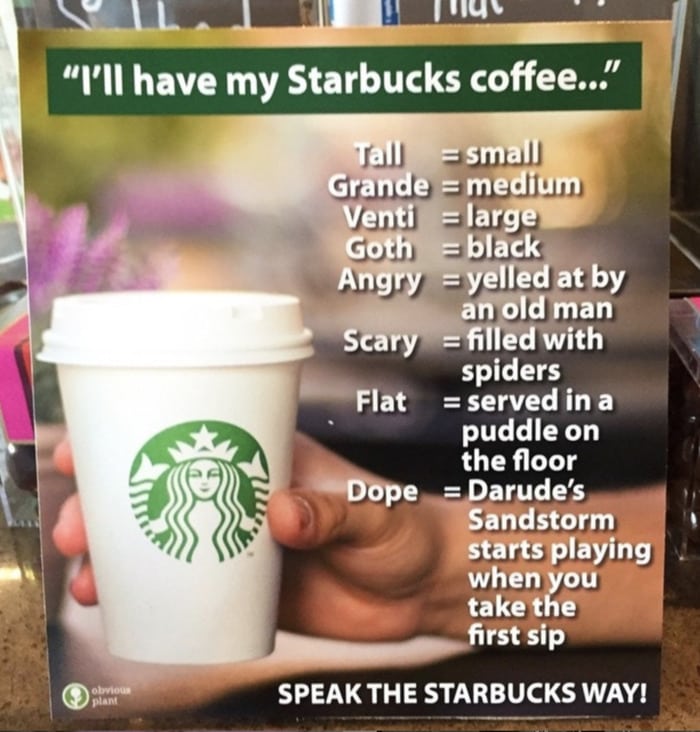 26. This one's for all the Starbucks baristas.

27. Why you not want to stay on?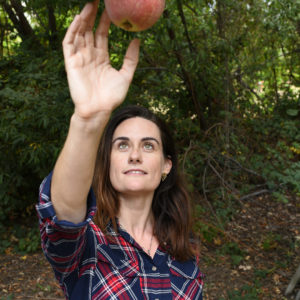 Latest posts by Rebecca Swanner
(see all)