If you love hydration, style, and great deals, then we know at least two things about you: Spontaneous shopping trips with you are very exciting. And, you're going to be obsessed with these Stanley Tumblers from Heart & Hand with Magnolia from Target.
If you're not familiar with the brand, Hearth & Hand with Magnolia is an exclusive Target brand created by interior designers Chip and Joanna Gaines. If that's still not ringing any bells, you're clearly not reading this in between episodes of HGTV's Fixer Upper while trapped inside a home covered in shiplap.
Now, they're joining forces with Stanley to bring us both the 40oz Quencher Tumbler and the Thermos-style 48oz Legendary Bottle in gorgeous neutral and earthy hues. Here's everything you need to know about the upcoming launch.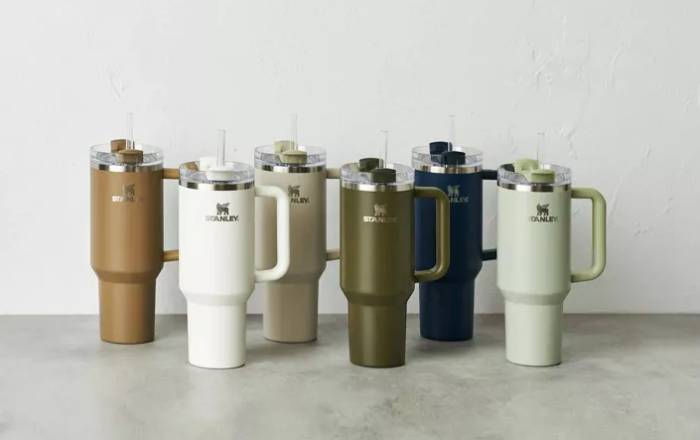 When and Where Can I Get the Hearth & Hand with Magnolia Stanley Tumblers?
The collection will be available on July 30, 2023, exclusively at Target. The drop happens at 3am EST, so mark your calendars now. And then, set an alarm on your phone, because you only look at your calendar once every two weeks.
How much do the Hearth & Hand tumblers and thermoses cost?
The collection includes two items, and each one retails for $45:
Stanley 40oz Stainless Steel H2.0 Flowstate Quencher Tumbler
Stanley 48oz Stainless Steel Classic Legendary Bottle
Not bad, but we were really hoping for some kind of 2-for-1 deal. Or an 8-for-4 deal. The holiday season is right around the corner, and we like to be prepared!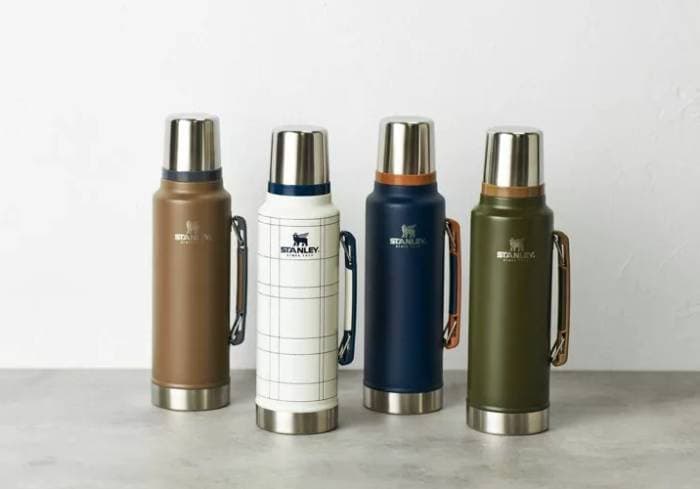 What's Included In the Collection?
1. Stanley 40oz Stainless Steel H2.0 Flowstate Quencher Tumbler, $45
Basic Brown
She's not a regular brown. She's a basic brown.
Get it at Target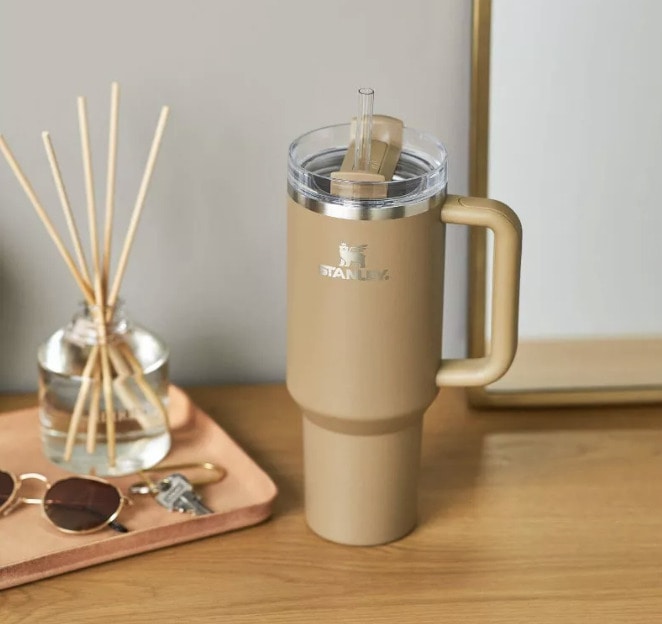 Navy Voyage
Didn't find a friend with a boat this summer? This Stanley tumbler is the next best thing.
Get it at Target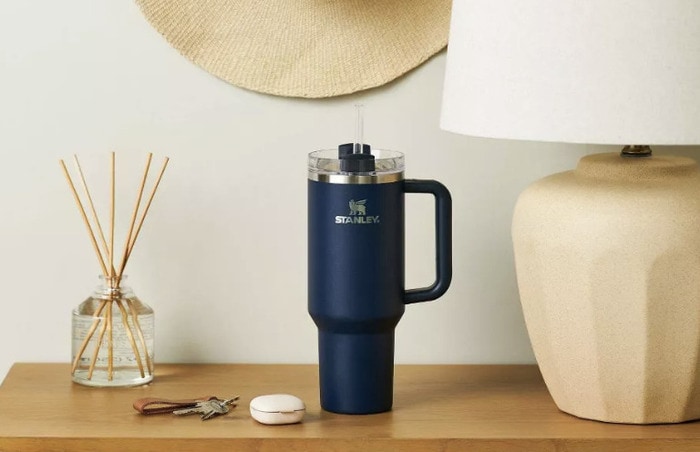 Peet Moss
We can smell this earthy color from here. Oh wait, that's just our plants begging for us to water them.
Get it at Target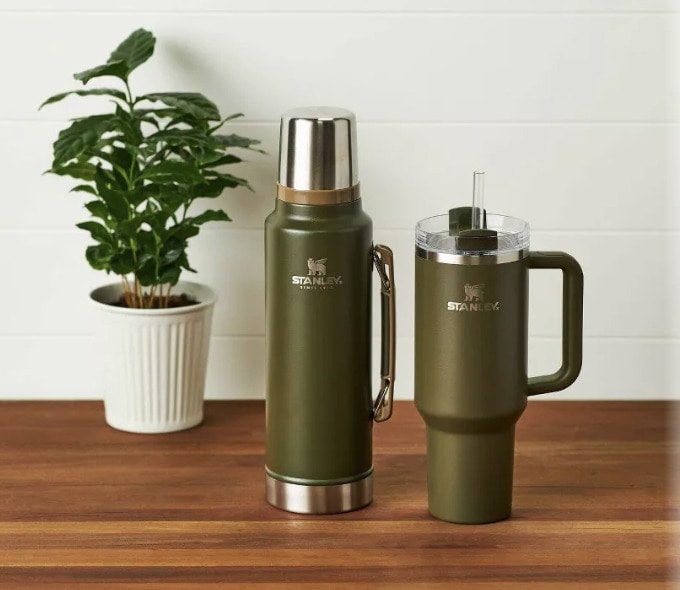 Serene Green
Need to bring some serenity in your life? This light green tumbler probably won't help, but it's not a bad start!
Get it at Target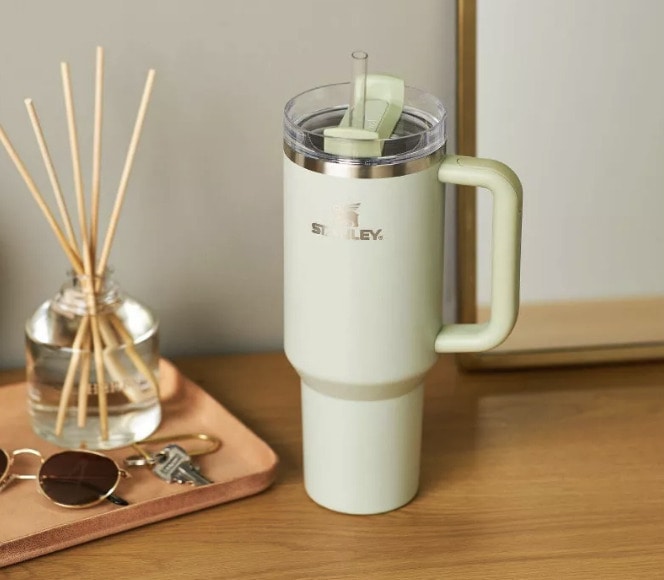 Sour Cream
Was this color made for brides, or people who are obsessed with French onion dip? The world may never know.
Get it at Target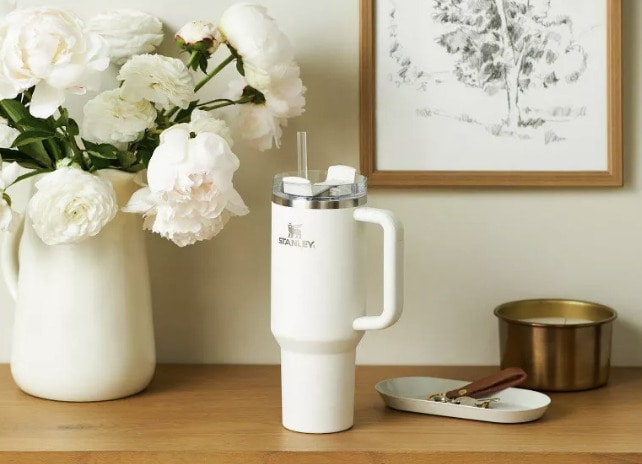 Twilight Taupe
It's like white, but slightly less white. Or, it's like brown, but slightly less brown. Whichever way you see it, it's definitely not purple. Or sparkly.
Get it at Target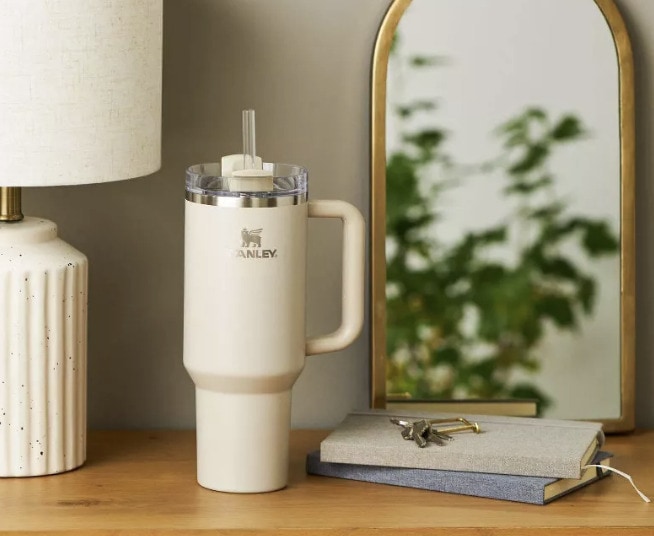 2. Stanley 48oz Stainless Steel Classic Legendary Bottle, $45
Cocoa Praline
We'll take a mug of cocoa praline coffee in this thermos any day. Or night. Our sleep schedule is really off.
Get it at Target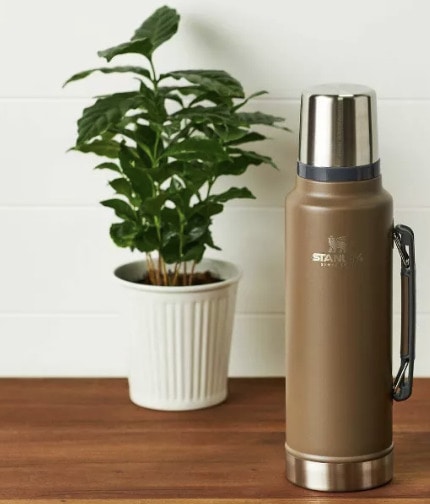 Sour Cream/Navy Voyage Plaid
Is it even Fall if you're not sporting all things plaid? Just ignore the fact that it's 90 degrees out.
Get it at Target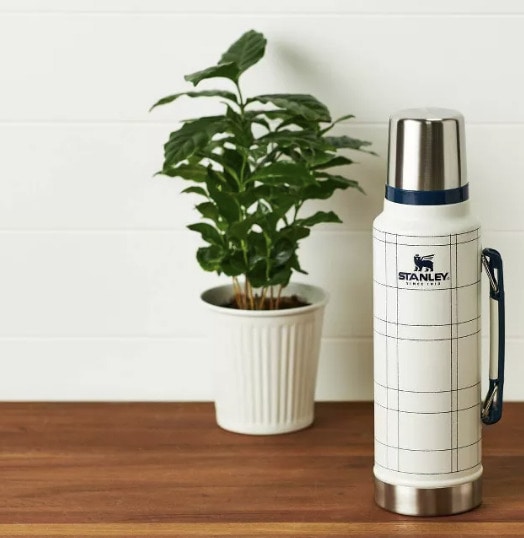 Navy Voyage
The deep blue with rustic brown accents? We feel like we could start our own campfire already.
Get it at Target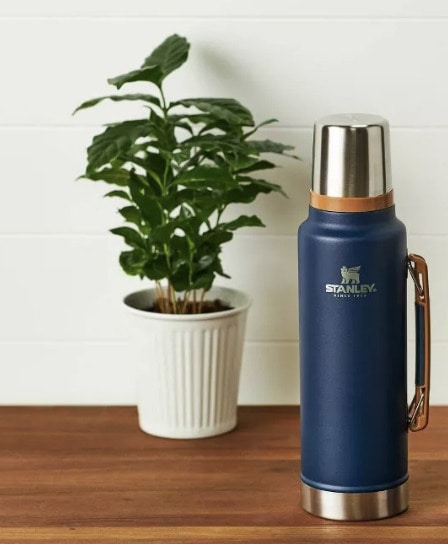 Peet Moss
If Ron Swanson had a Stanley Cup thermos, this would be it. No, we will not elaborate.
Get it at Target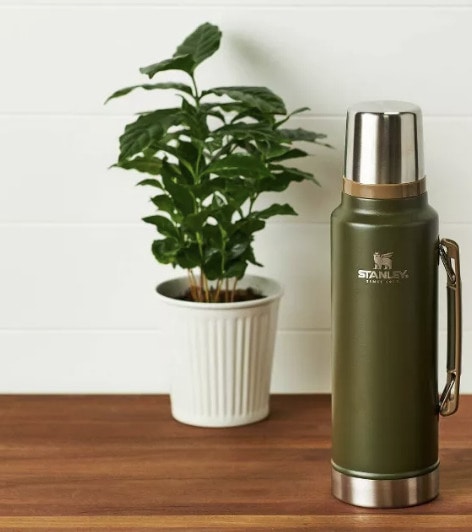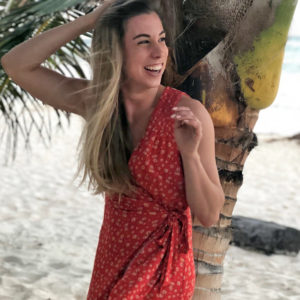 Latest posts by Hannah Rex
(see all)