We've mentally been living in the land of summer for two months now, and we're glad to see that the rest of the world is finally catching up. Well, at least in the form of the Starbucks summer cups and tumblers for 2023.
Starbucks is launching half of their new cups and tumblers on May 9, and the rest reportedly on May 30 along with Tim Singleton's designs for Pride. But thanks to TikTok and Instagram, we've already caught our first glimpse of most of them.
There are lots of pops of bright pink in this summer's collection, and we're absolutely living for it. Starbucks is really leaning into the whole Barbiecore trend in this launch with pink marbled and floral cold cups, gradient glasses, and even the first Starbucks Stanley cups to touch down in the U.S.
Now if only the weather would catch up to our poolside fantasies. We suppose manifestation only goes so far.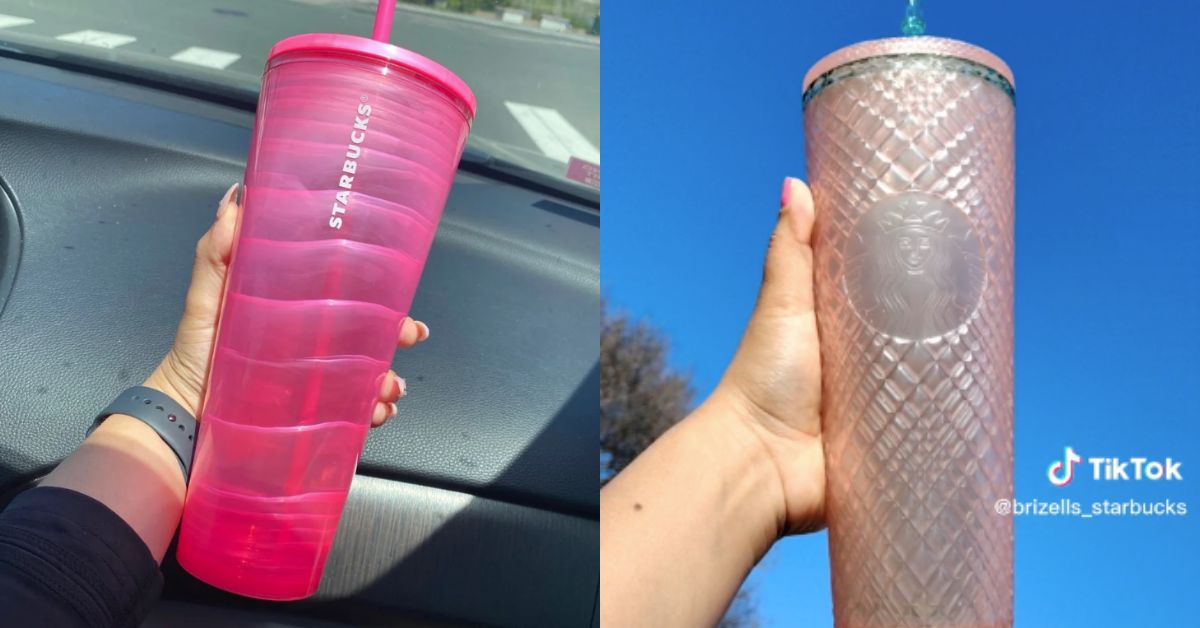 Be sure to check back for updates on the rest of the collection as more of the cups begin hitting the shelves later this month. Meanwhile, we're still waiting on the answer for the age old question: How many times is *too* many times to call out sick to scour local Starbucks stores?
Starbucks Summer Cups for 2023
1. Bubblegum Plastic Cold Cup, 24 oz. $19.95
You can tell us that this cup isn't inspired by the new Greta Gerwig-directed Barbie movie slated to come out in July, but we won't believe you. In fact, we just stopped trusting your judgment. Way to go, Steve.
Get it on Mercari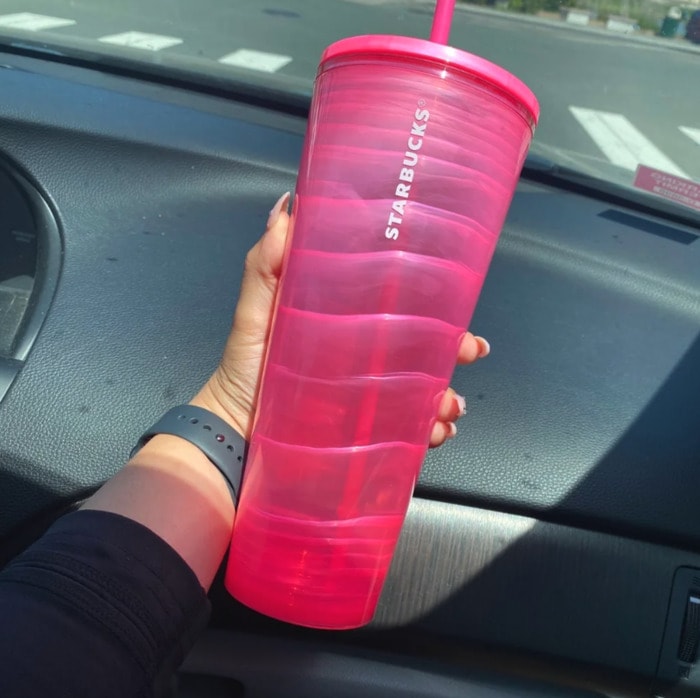 2. View Thru the Garden Gradient Cold Cup, 24 oz. $19.95
Everything about this image just screams "summer." The first item on our summer agenda is to permanently relocate to somewhere with palm trees. They just *get* it.
Get it on Mercari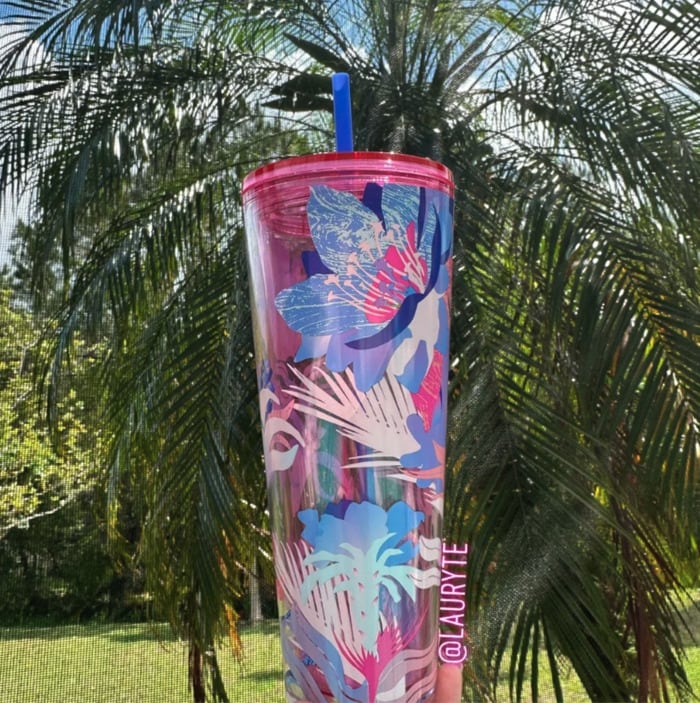 3. Layered Grandiose Garden Pastel Stainless Steel Cold Cup, 16 oz.
This cup reminds us of the friend on the group trip who wants everyone to have fun but also wants everyone to follow their regimented schedule. They're not not a Virgo.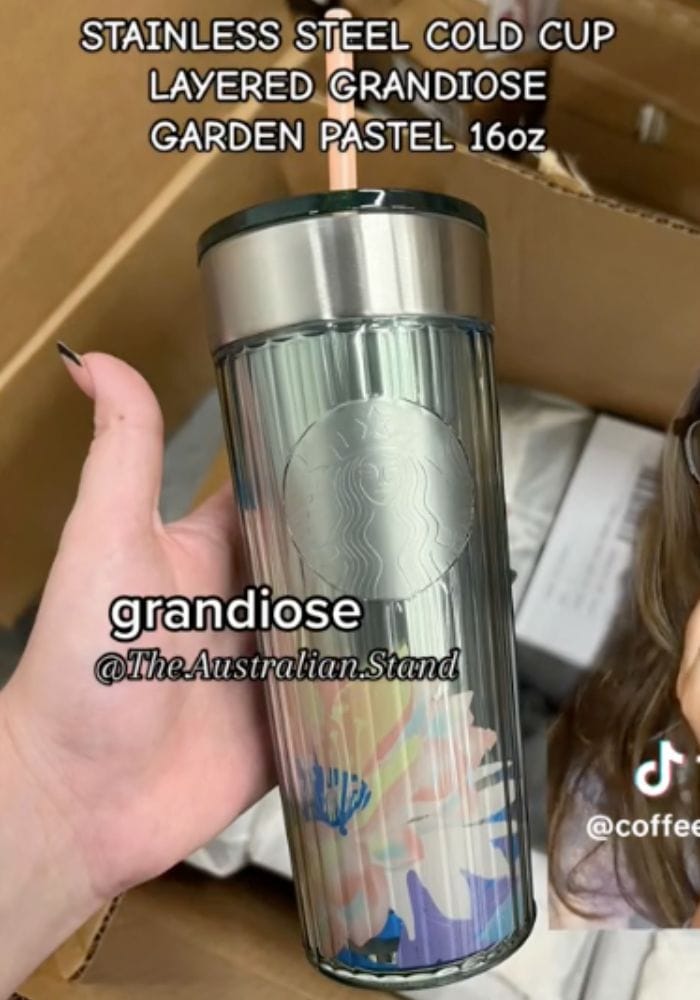 4. Iridescent Gradient Glass Cold Cup, 18 oz.
This cup is made of glass, so if you're the person who usually drops their coffee in the morning, you should probably not get this one. Also, we've been meaning to ask: are you okay?
Get it on Mercari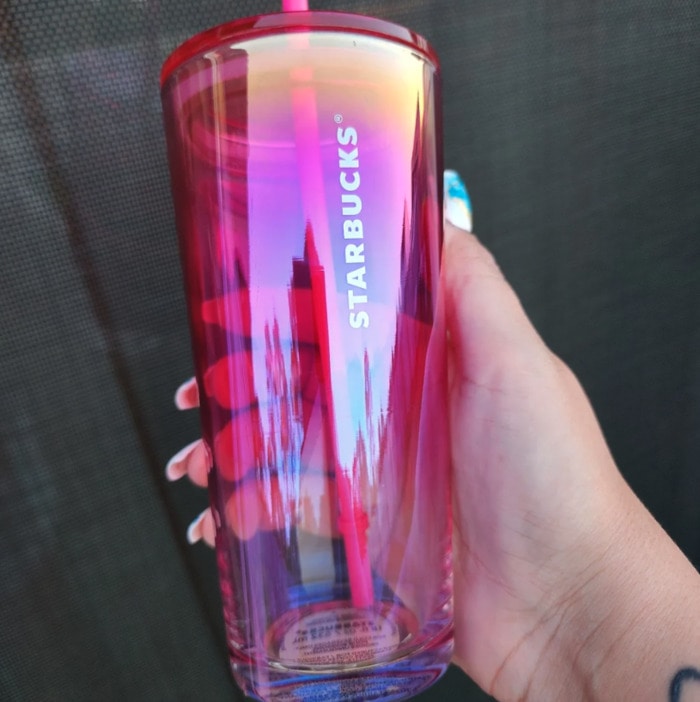 5. Stainless Steel Stanley Quencher Tumbler, 40 oz. $44.95
So far, the only color Stanley tumbler that's coming to the U.S. is this pastel peach. But if the collab goes well, they might launch some new colors. Our favorite is turquoise, if they needed some ideas.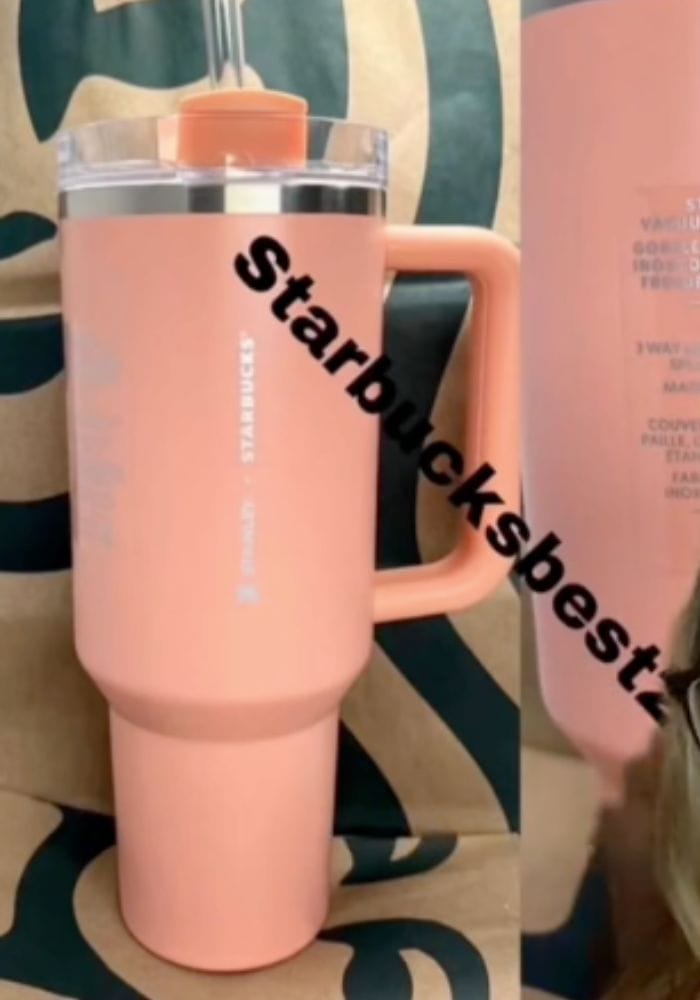 6. Puffy Petunia Stainless Steel Cold Cup, 24 oz.
Yeah, it's just a neon pink stainless steel cup with a bright yellow lid and straw. But you're kidding yourself if you just said you didn't instantly start craving pink lemonade.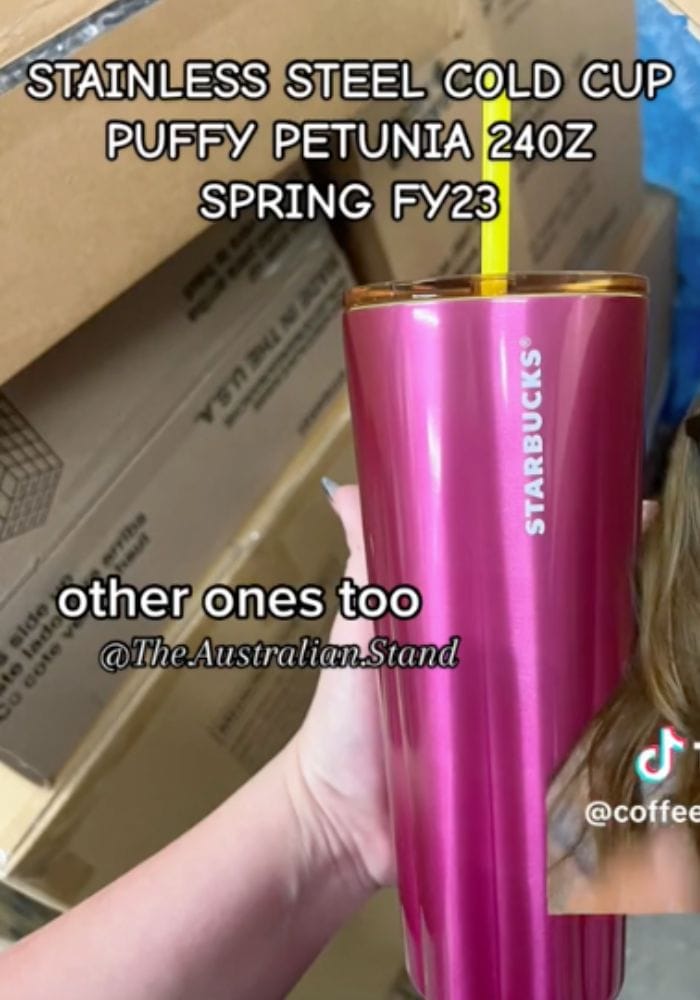 7. 4C Tilt Paint Stainless Steel Cold Cup, 24 oz.
Another colorway for the stainless steel cold cup is this rainbow one. Last one to fall off the Rainbow Road gets one!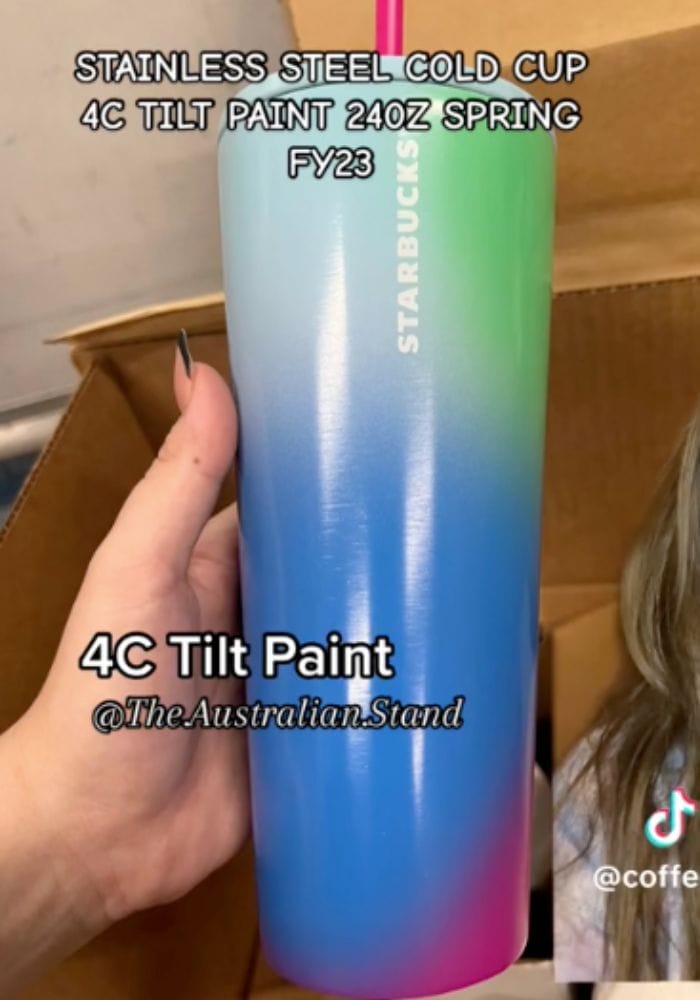 8. Jeweled Pearl Plastic Cold Cup, 16 oz., 24 oz., and Keychain
This jeweled cold cup comes in light pink with green accents and straw. Starbucks, like the rest of the country, has really been vibing with green lately. We're happy for her. Totally not green with envy at all.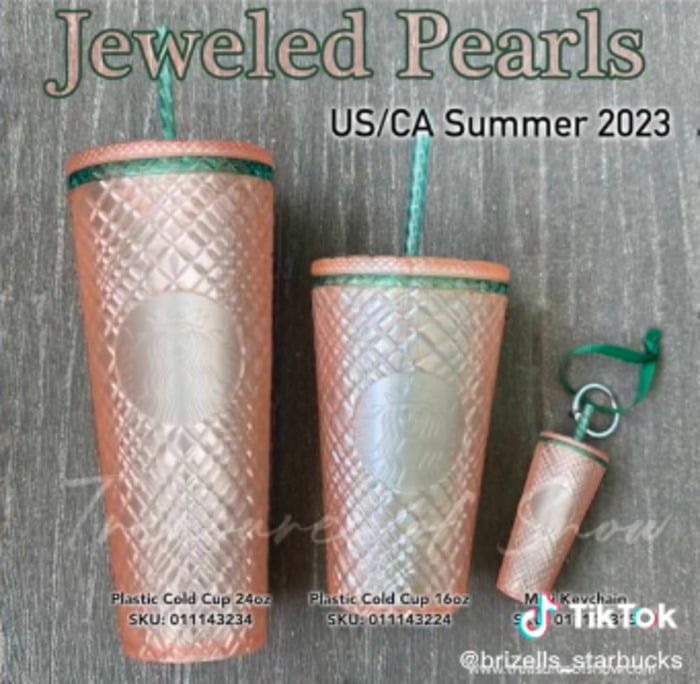 9. Plastic Cold Cup Dichroic 24 oz.
This is a great option for when you want people to say, "hey, what color is that cup, anyway?" No one knows. Color is an illusion. Nothing is real. We live in a simulation. Anyway, we'll take three sugars, please.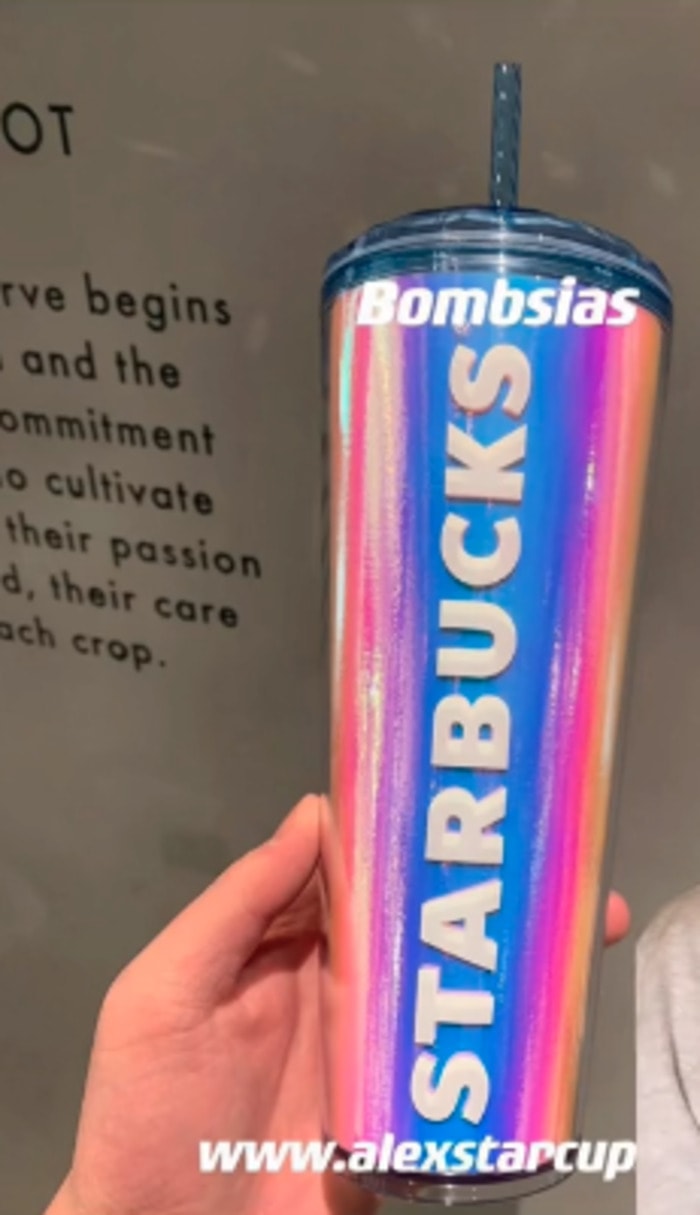 10. Plastic Tritan Water Bottle Soft Touch, 24 oz.
We're all for hydration, but this water bottle is kind of boring us. And we don't get bored often. Seriously, we've been staring at a dust mite make its way across the room for the past 15 minutes.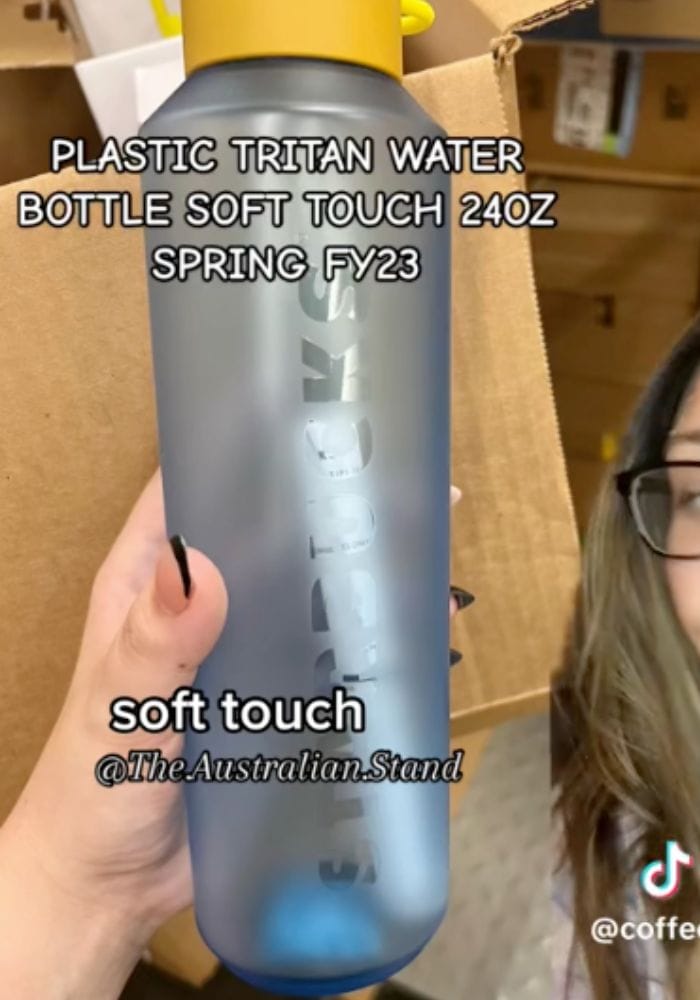 11. Plastic Reusable Mystery Color Change Cold Cup, 24oz.
A five-pack of cold cups is great for a Bachelorette party or kid's birthday or something fun like that. Or if you're like us and can't be trusted not to lose one of the more expensive ones.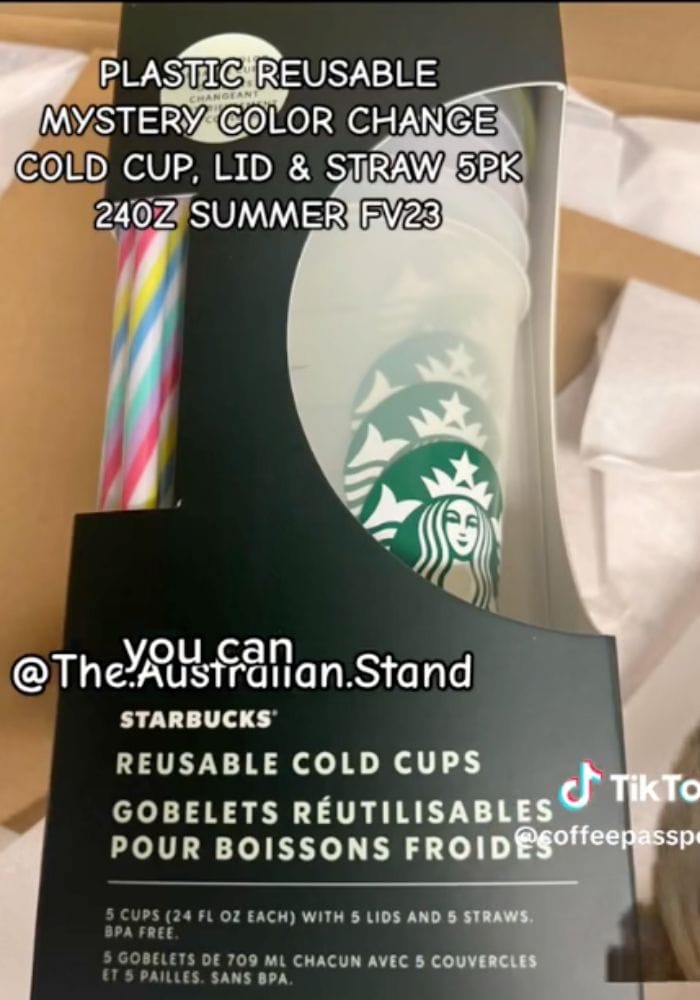 12. Cotton Candy Luster Ceramic Double Wall Tumbler 12oz.
This cup hasn't made its way onto any shelves yet, so we can't find pictures. But we've heard through the grapevine that it's a pretty blush pink color in a pearly finish. Do you want some grapes? We took too many.
13. Plastic Reusable Color Change Confetti Cold Cup 24oz.
The confetti cold cup is clear with different colored dots all over it, from what we can tell. It has a purple lid, and based on the description, we think it'll change color with liquid inside.
14. Plastic Reusable Pearl 6-pack Hot Cups 16oz.
Last but not least (well, tbh, it's kind of least), Starbucks is launching a new six pack set of hot cups with their summer collection. Apparently they didn't get the memo that no one drinks hot coffee in the summer. Our carrier pigeon must've gotten caught in customs again.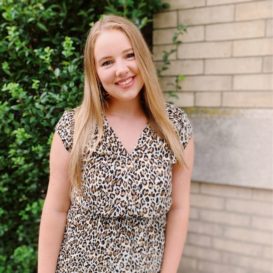 Latest posts by Laura Davis
(see all)