January 22nd marks the year of the rabbit according to the Chinese zodiac. And, you know what that means: new Starbucks Lunar New Year cups! Every year, Starbucks releases a line up of new mugs, tumblers, and cups in honor of the beginning of the lunar calendar. It beats honoring the beginning of the new year with a wicked champagne hangover.
This symbol of the new lunar year, which begins on the first new moon, is the rabbit, and the result is an adorable collection featuring plenty of large-earned bunnies. We're just thankful it's not the year of the goat. Ours already has a big enough ego.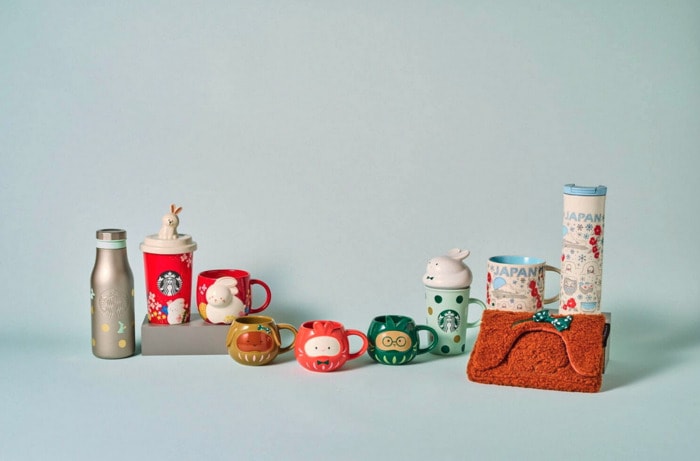 Some items are available stateside, but the full collection is only available in Asia. They sell out both online and in stores quickly, but you can usually find some on eBay or Etsy. Or you could hop on a plane. Our commitment to Starbucks cups knows know bounds, even if our expired passport argues otherwise.
Starbucks Cups for the 2023 Lunar New Year
1. Whipped Cream Rabbit Mug
This mug featuring a bunny lid shaped like whipped cream gives "into the rabbit hole" a brand new meaning. One that is much more delicious and way less trippy.
Available on eBay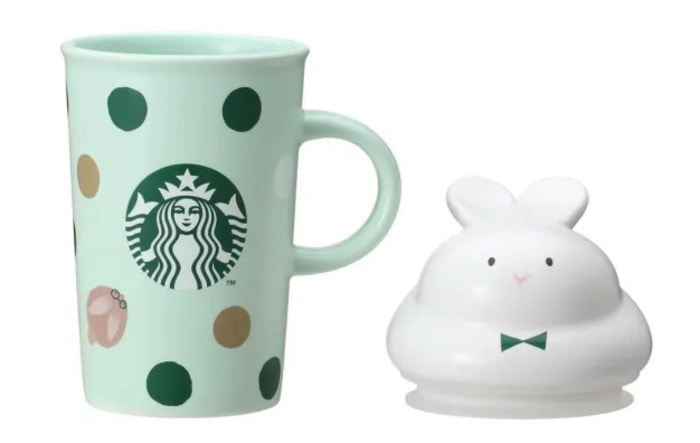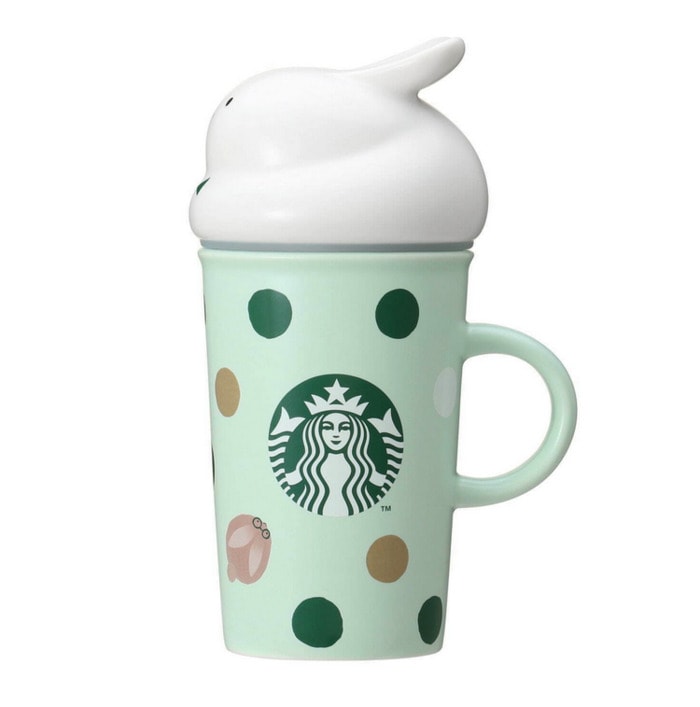 2. New Year Rabbit Mug
We like our coffee with a side of fluffy cuteness. We said on the side, not all at the same time. Ahem. Hairball.
Available on eBay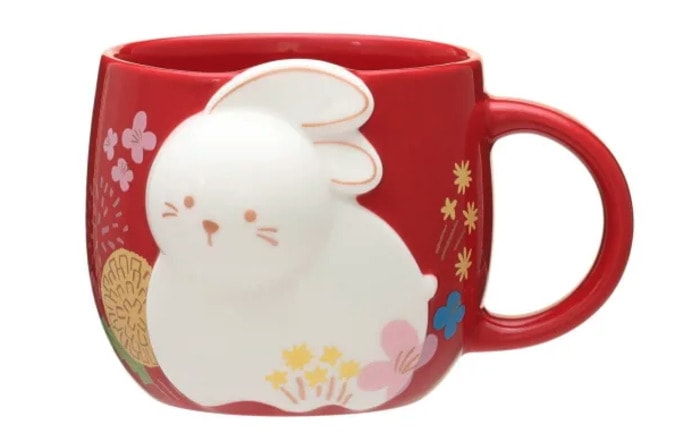 3. Kawaii Rabbit Insulated Tumbler
This little guy just looks thrilled to be included. We should take its cue the next time our friends drag us to play pickleball.
Available on Etsy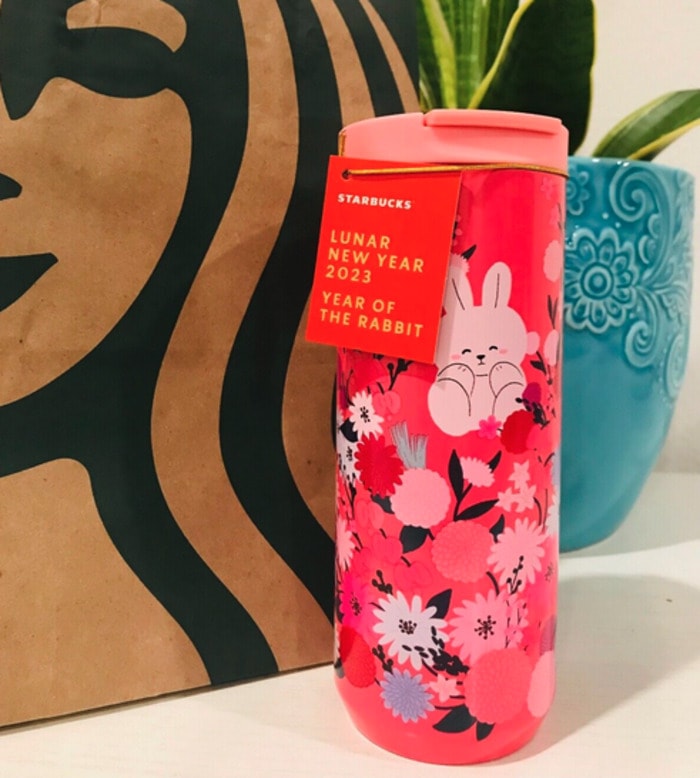 4. Happy Bunny Mug
We would be happy too if we were merely a vessel for coffee. Wait…
Available on eBay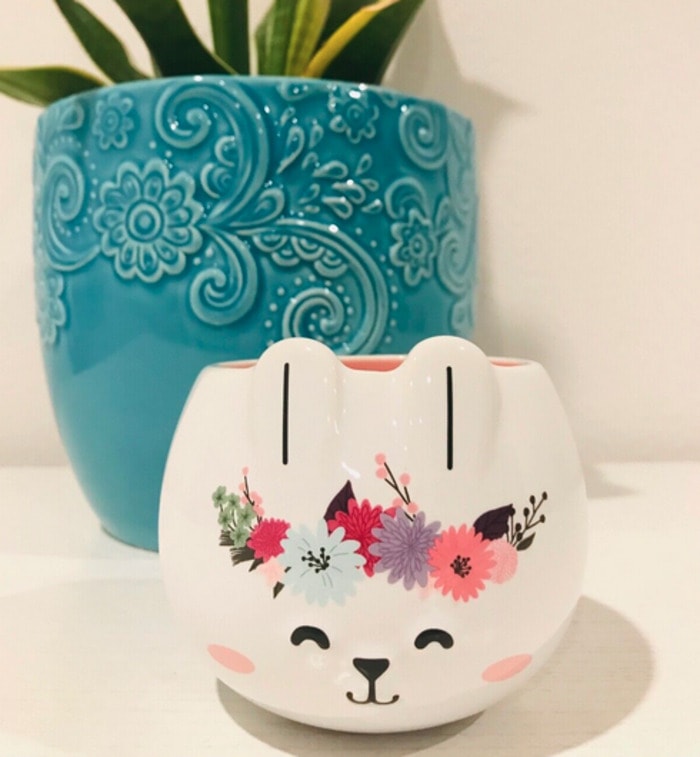 5. Lunar New Year 24oz Venti Tumbler
Starbucks' cup sizes never made much sense to us, but all we know is this one is big enough to keep us awake for a few hours. For that, we are grateful.
Available on eBay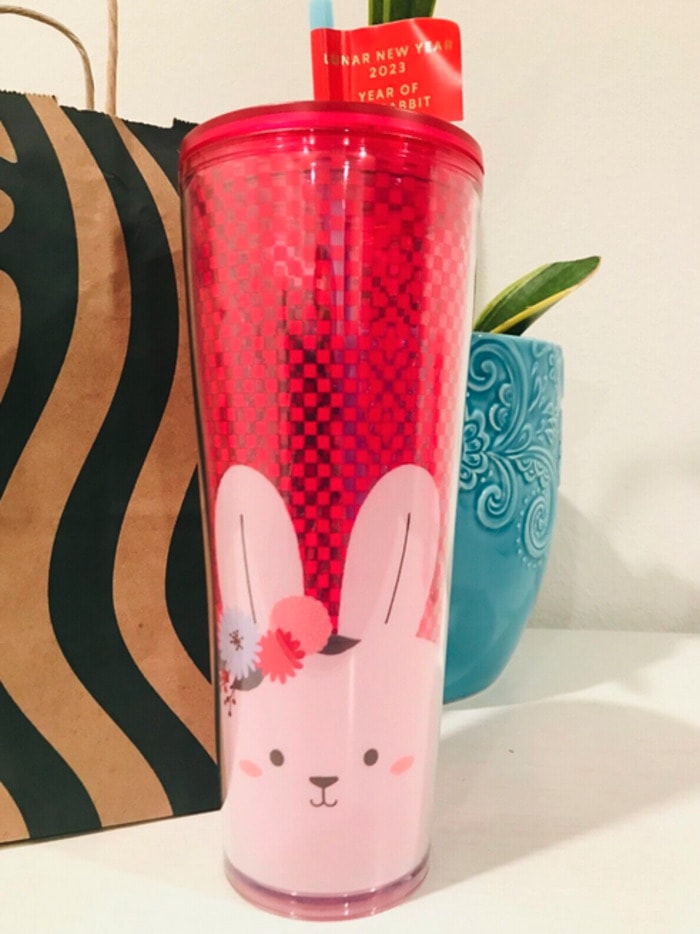 6. Mocha Rabbit Heat Resistant Mug
Look, rabbit, you're being pretty transparent. Why not just say you want more carrots?
Available on eBay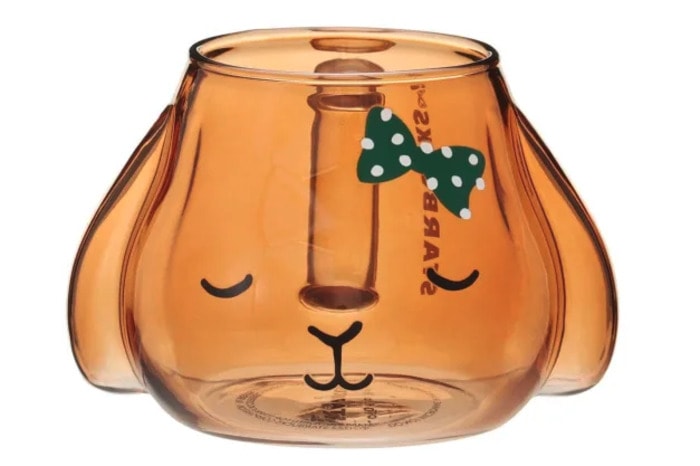 7. Lunar New Year Teapot Set
We've never been huge tea drinkers, but this charming teapot set is about to change our lives. We'll never forget you, espresso.
Available on eBay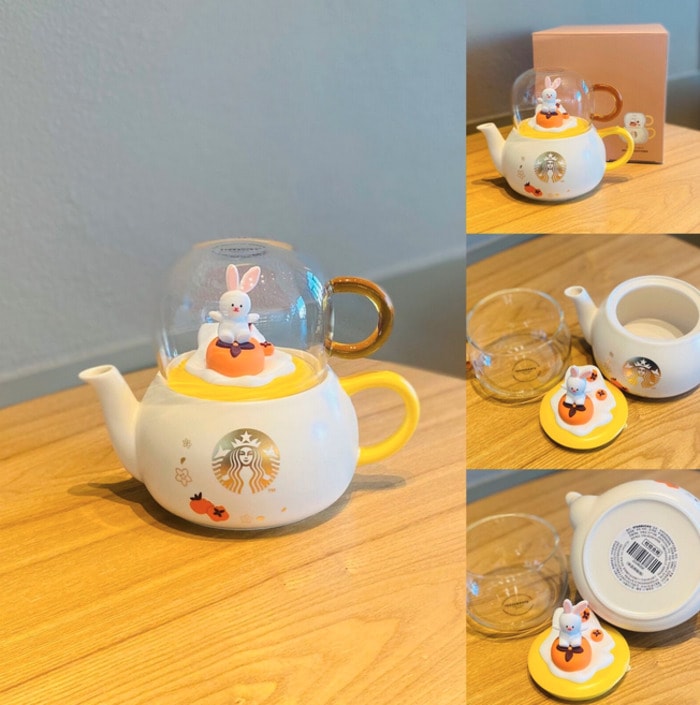 8. Latte Rabbit Mug
Why the long face? Come back when we're done with our second mug-full for a better joke.
Available on eBay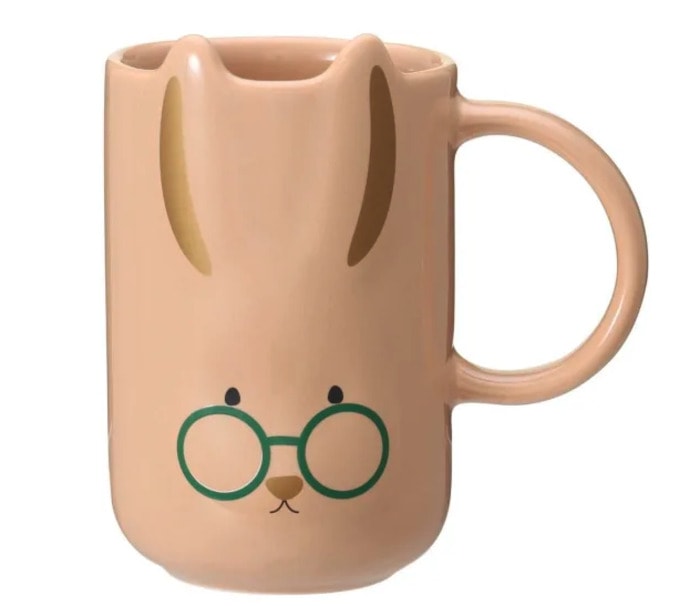 9. Daruma Rabbit Whip Mug
Three of the new Starbucks Lunar New Year mugs are designed to look like daruma dolls, which are symbols of good fortune and luck in Japanese culture. A cup of coffee with a side of liquid luck? Don't mind if we do.
Available on eBay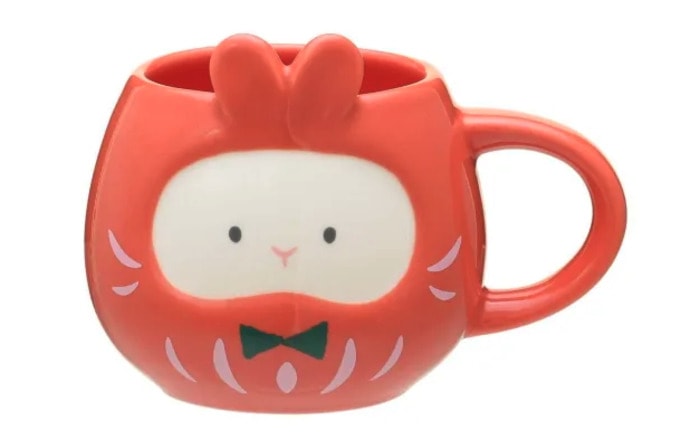 10. Daruma Mocha Rabbit Mug
This guy looks as asleep as we are before our first cup of joe in the morning. Okay, before our third.
Available on eBay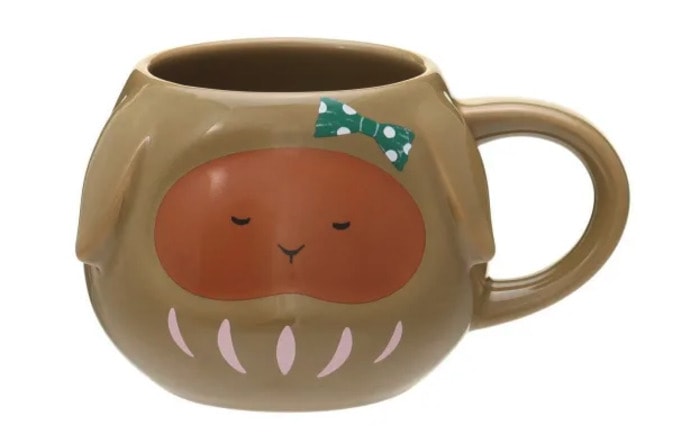 11. Green Rabbit Daruma Mug
He's never going to let us forget about our reading goal this year, is he? But, look, when Netflix calls, we must oblige.
Available on eBay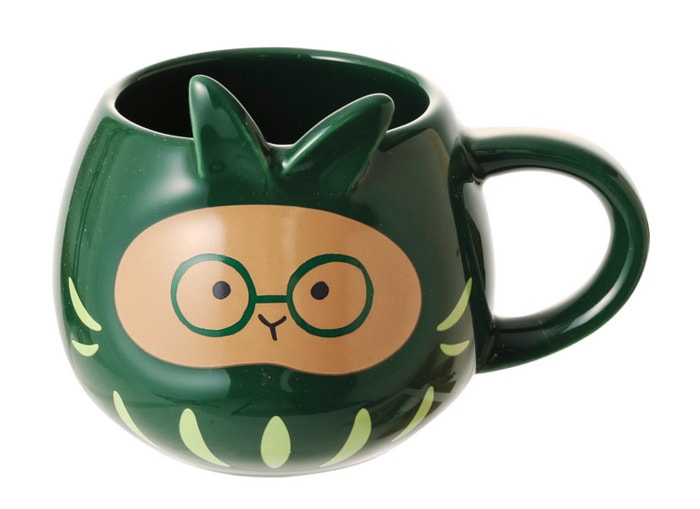 12. New Year Canister Rabbit
Get a pet rabbit, without getting a pet rabbit. Once we figure out how to keep our house plants alive, we'll reconsider.
Available on eBay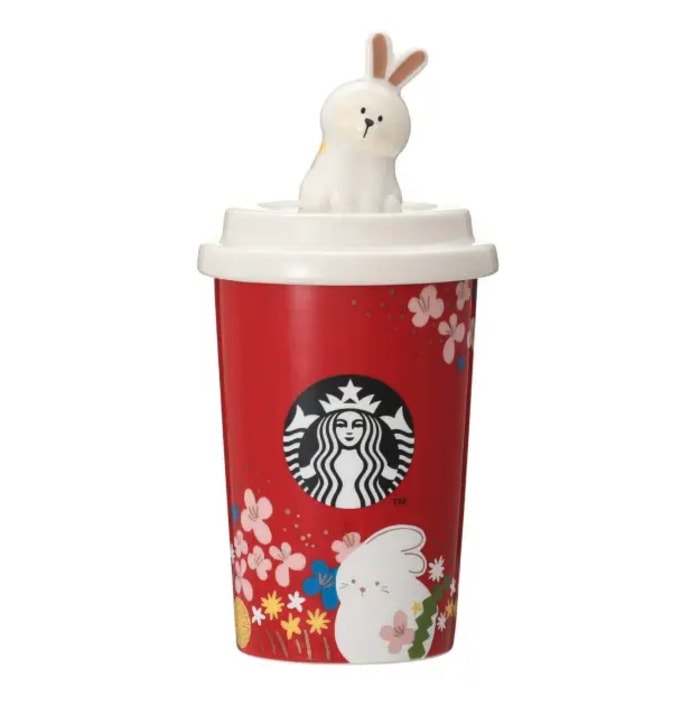 13. Rabbit Pattern Heat Resistant Mug
The Easter bunny has been busy this year. As long as that translates into extra chocolate eggs, we won't tell.
Available on eBay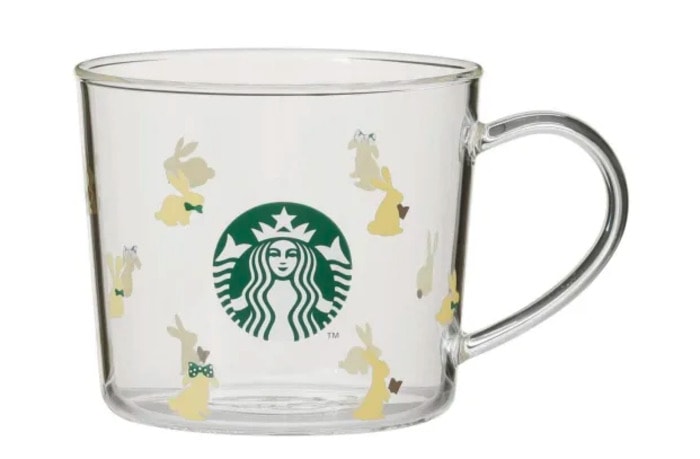 14. Stainless Steel Ombre Tumbler
At first glance, we thought the embossed rabbits were pears. When's that optometrist appointment, again?
Available on eBay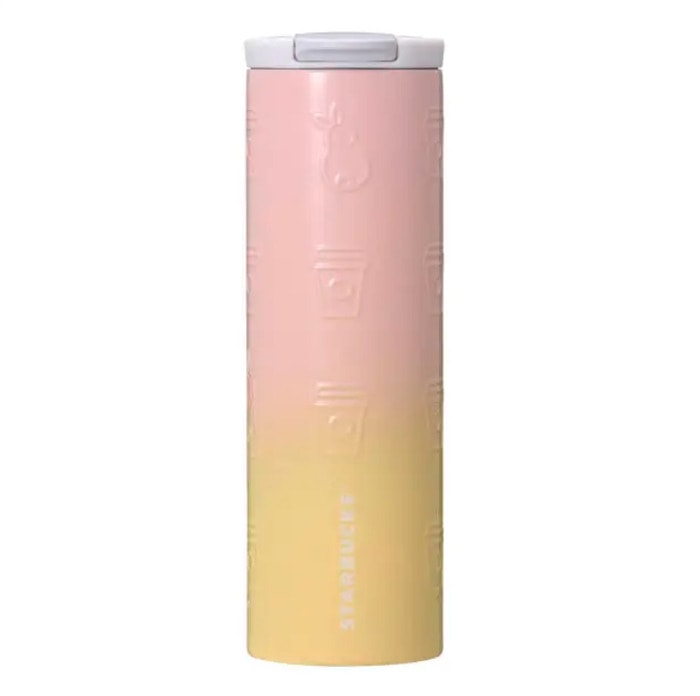 15. Stainless Steel Rabbit Logo Bottle
We promised ourselves that we would stop buying new water bottles in 2023. Time to push that resolution to 2024.
Available on eBay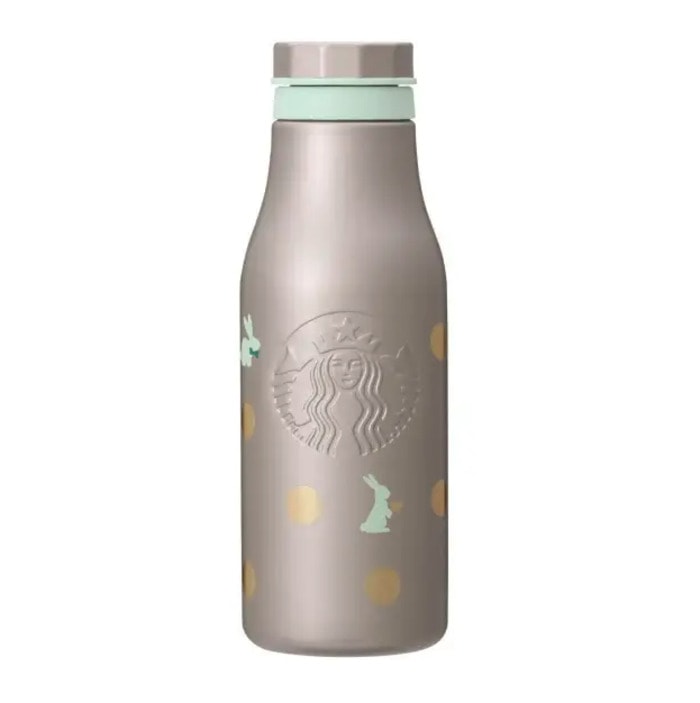 16. Rabbit Ears Bottle
Do you hear that? It's the sound of our savings going out the window. Thanks as always, Starbucks.
Available on eBay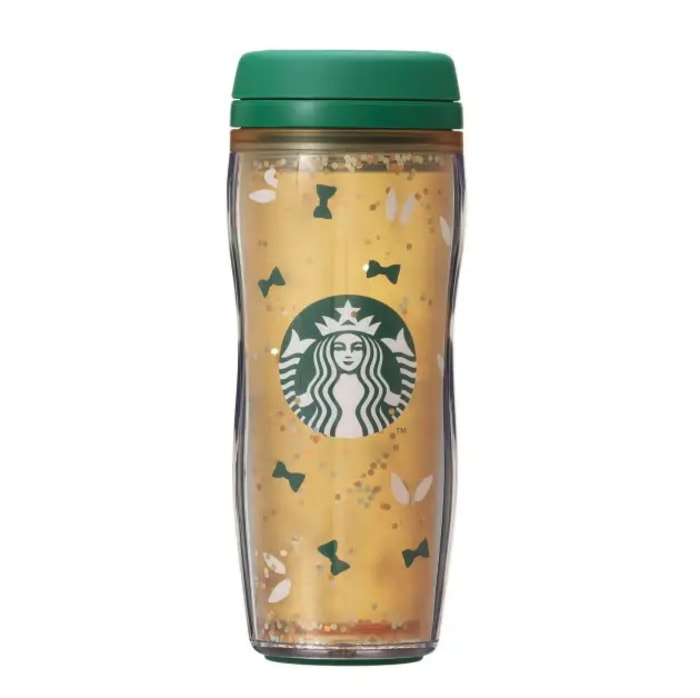 17. Starbucks Mocha Rabbit Pouch
Starbucks also released this mocha rabbit pouch as part of their Lunar New Year collection in 2023. Do we have any use for it? No. Does it bring us joy? Duh. Are we going to name him Fluffy and love him forever? You bet your bottom dollar.
Available on eBay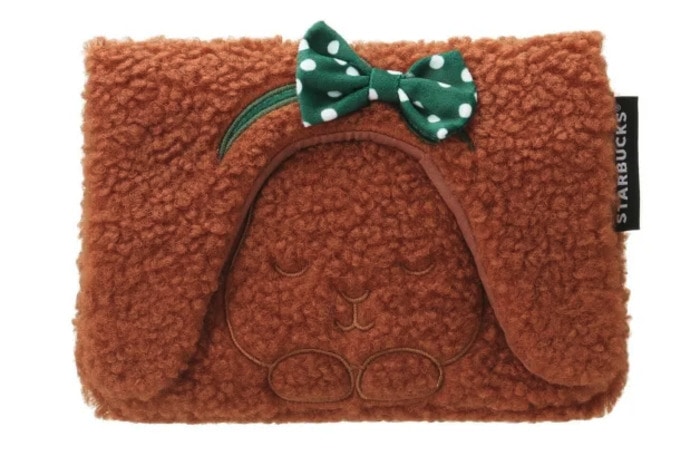 18. Blue Rabbit Lunar New Year Mug
This baby blue mug features a smiling rabbit with a flower crown, and ears that can't be tamed. All the better to hear us slurping down our coffee. It's called ASMR. Look it up.
19. Mint Green Abstract Art Bunny Mug
This mug comes with enough flower power to get you through even the roughest of Mondays. No guarantee on Tuesdays, though.
20. Basket Mug with Rabbit Handle
Is it a peace sign? Is it bunny ears? Is it someone photo-bombing your selfie? Whatever it is, it's cute.
21. Bunny Butt Mug
This blue mug features a chubby rabbit from the front and back on a pretty blue scene. We aren't usually fond of butts on our mugs, but if it's a fluffy bunny butt, we'll make an exception to that rule. Okay fine, corgis count, too.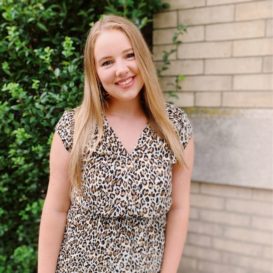 Latest posts by Laura Davis
(see all)