Summer is almost upon us — at least when it comes to the new designs at Starbucks. Starbucks' summer cups and tumblers arrive in stores on May 10 with bright, neon colors and fruit-forward names. But, probably not flavors. (We've finally learned not to lick our screen.)
If you're typically not the type of person who bring their own cup, the coffee chain just added an extra incentive: If you bring a clean reusable cup to use for your order (we know, we were so close to not having to do our dishes), Starbucks will add 25 Stars to your Rewards account and 10 cents off your order.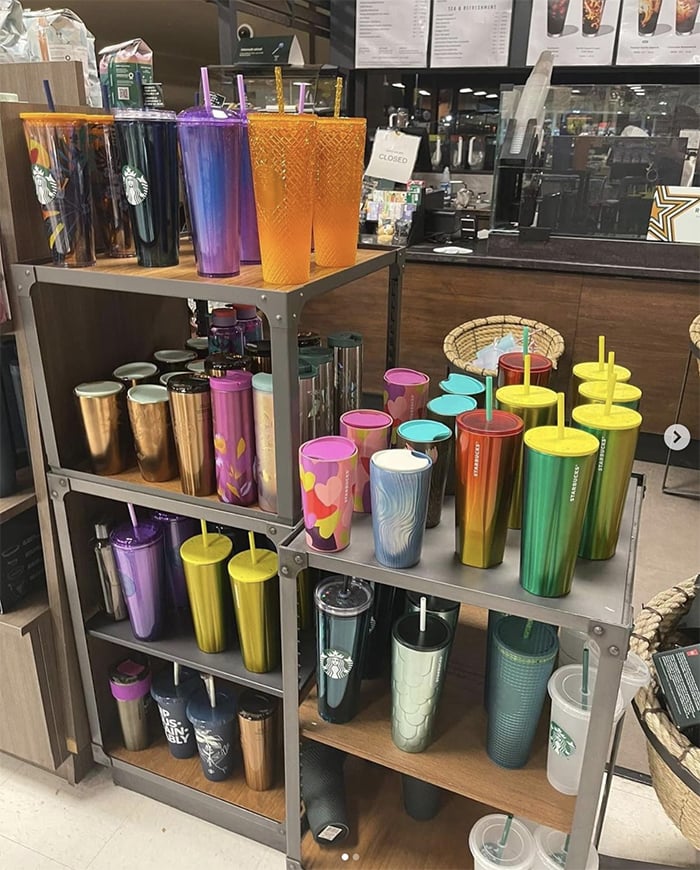 Those 25 stars equal a free espresso shot and 125 stars means a free beverage. And less single-use cups ending up in the trash bin.
Here are the new summer designs!
Starbucks Summer Cups and Tumblers for 2022
1. Stainless Steel Heat Gradient Cold Cup
It's like the mood ring of coffee cups. Without the color-changing part.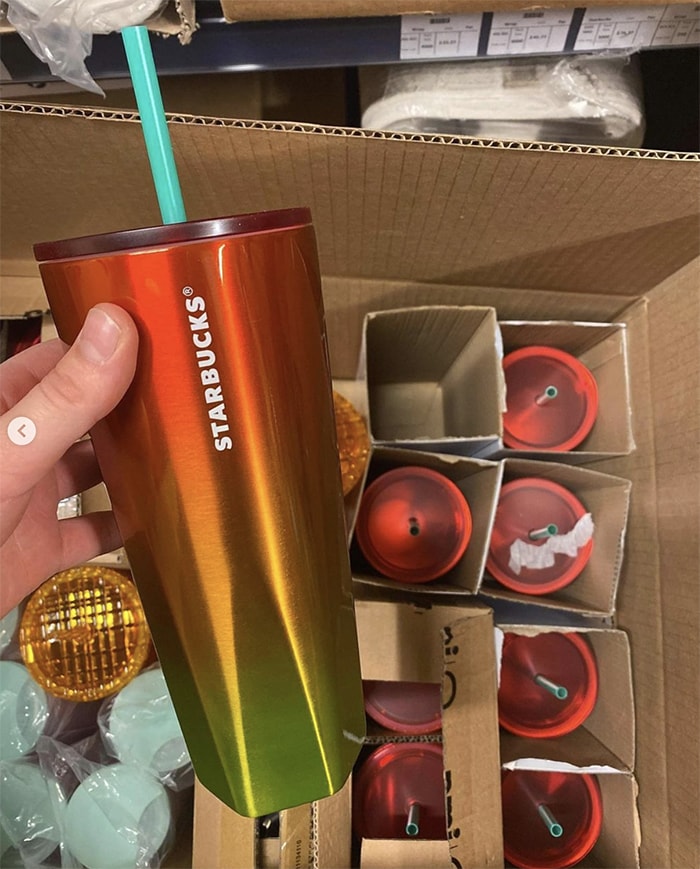 2. Stainless Steel Lime Puffy Speckle Lid Cold Cup
Perfect for that lime "La Croix" you're drinking at the beach.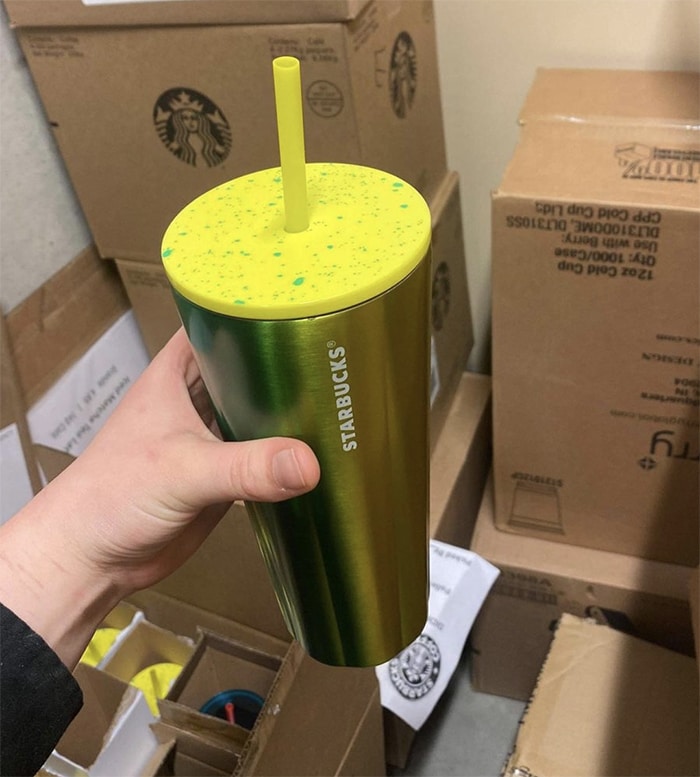 3. Stainless Steel Forest Dreamscape Cold Cup
When you like Midsummer's Night Dream a little too much. We ordered two.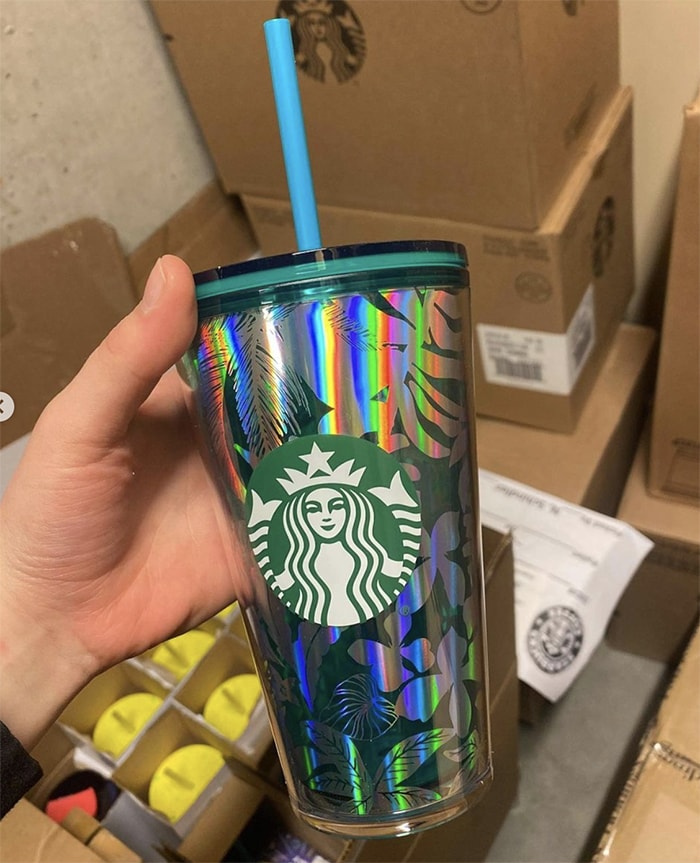 4. Wisteria Studded Iridescent Tumbler
Wisteria is a really pretty way to say this color looks like it's grape flavored.
6. Stainless Steel Fame Lime Cold Cup
First it's wisteria, now it's lime. Should we be eating the cups? Oh, lawyer says that's a no. Carry on.
7. Stainless Steel Watermelon Cold Cup
Hopefully it's the seedless variety.
8. Glass Ocean Color Spray Cold Cup
Also known as "blue."
9. Stainless Steel Water Bottle with Fizz Friendly Lid
In case you're wondering, yes, Starbucks does sell carbonated beverages. Yeah, we had to Google it too.
10. Rainbow Glass Water Bottle
ROYGBIV would be proud. Or at least ROYG would be.
11. Watermelon Gradient Ceramic Double Wall Tumbler
For those mornings when you wake up feeling like Two Face. Or a player on the Montreal Canadians. Coconut water, anyone?
12. Mango Luster Drip Ceramic Mug
Someone tell Gen Z they need to come up with a new word for cool.
13. Stainless Steel Citrus Gradient Tumbler
Lemon! Lime! It's like we've heard this combo somewhere before.
14. Cool Lime Stainless Steel Soft Touch Tumbler
Cool Ranch was already taken.
15. Floral Cold Cup
For when you're feeling floral but stuck in the middle of Arizona.
16. Aqua Terra Cold Cup
Water earth. Seems logical. At least it probably holds coffee a bit better than fire air?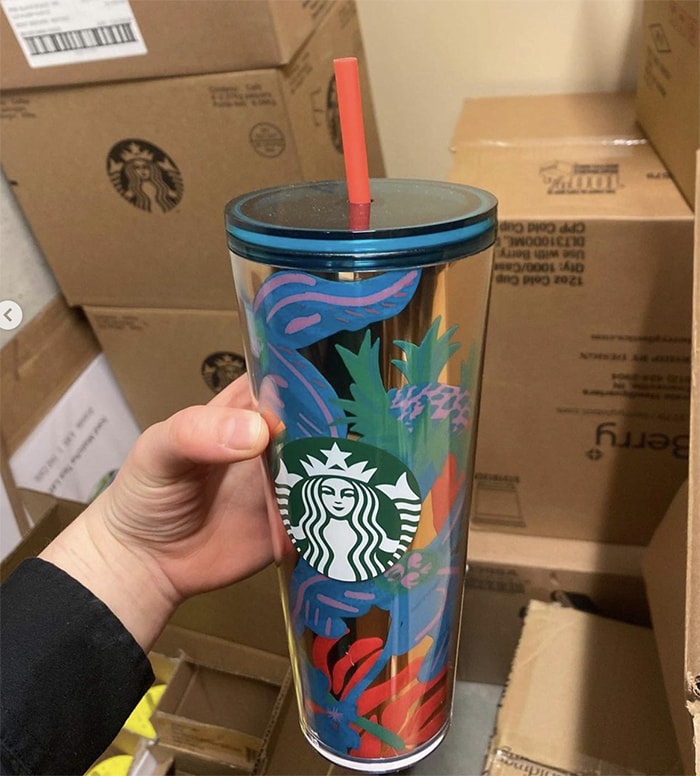 17. Aqua Terra Confetti Cold Cup
For when you're really excited about how much coffee it holds.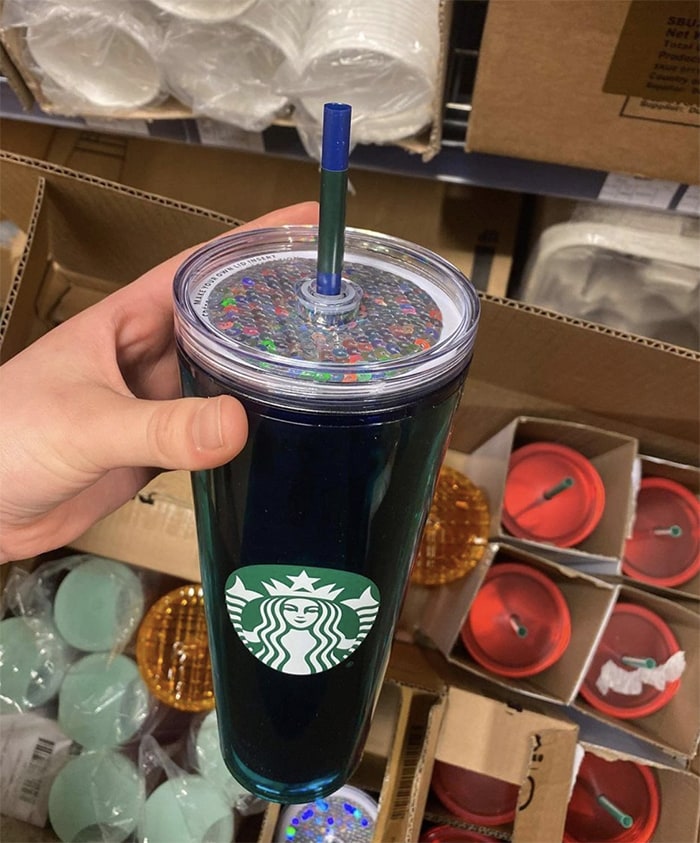 18. Forest Dreamscape Tritan Water Bottle
Sorry, your Ariel is not in this forest. Try, uh, the ocean?
19. Jeweled Studded Mango Cold Cup
Mango, have you been taking fashion tips from orange?
20. Wisteria Kaleidoscope Cold Cup
When filled with coffee, it smells almost as good.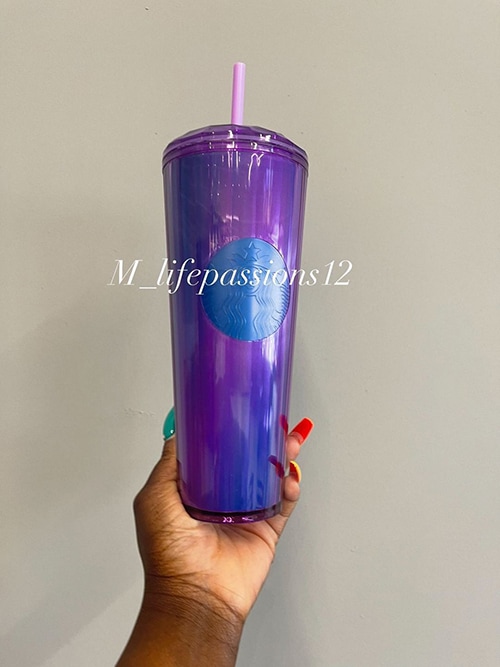 21. Reusable Mystery Color Changing Cup
These mystery cups turn blue, red, pink, aqua, or orange when you add cold liquid. The 90s really are back, huh?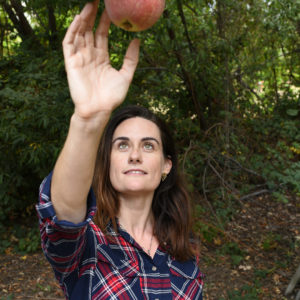 Latest posts by Rebecca Swanner
(see all)