There's nothing better than a great cup of coffee in the morning. The smell of freshly ground beans, the hiss of a brewing pot, the transition of your personality from Hulk to Banner — all of these things make up a sacred ritual for coffee lovers everywhere.
But there are a few snags in this magical morning ceremony. First, you need to actually have the coffee on hand. And second, unless you finally ate enough Hot Pockets to have fully burned off your taste buds, said coffee should taste good. Luckily, coffee subscription boxes make sure you don't have to worry about either of those things.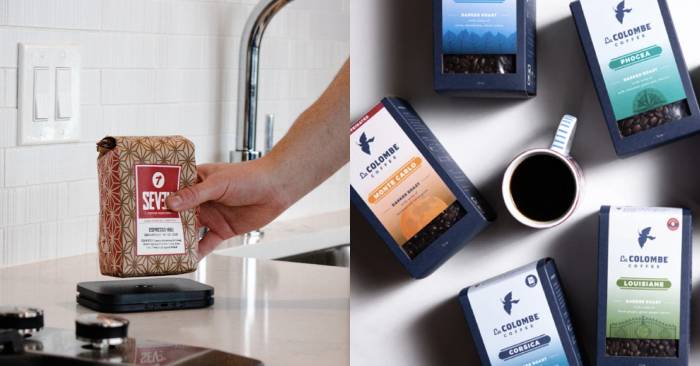 No matter what kind of coffee you prefer — international, extra-fresh, or cold brew — the coffee subscription boxes below have what you're looking for. Maybe not a season pass to every Renaissance Fair in the country, but they will give your coffee-loving taste buds perfect cup of java.
And if you're not totally sure what coffee you like, many of these subscriptions can help with that, too! From quizzes to taste tests, these coffee brands will guide you up the mountain of coffee enlightenment. We think there's free WiFi up there.
12 Best Coffee Subscription Boxes to Keep You Caffeinated
Celebrities get personal shoppers, so why shouldn't you have your own personal coffee shopper? With MistoBox, you'll be matched with a "coffee curator." After telling your them all your coffee preferences and the trauma of your middle school choir concerts, your expert will choose from almost 600 different fresh-roasted options.
Or, if you're already a seasoned coffee connoisseur, you can choose for yourself. You smarty pants, you. Subscriptions start at $10.95 plus shipping.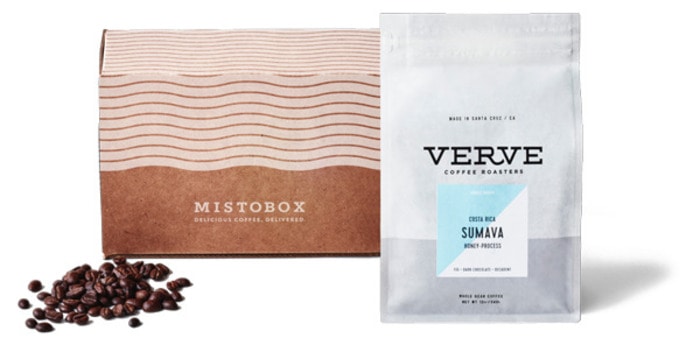 Let your taste buds go globetrotting and enjoy coffee from all around the world. Every month, you'll get a bag of freshly roasted coffee beans from countries like Kenya, Peru, Indonesia, and even Burundi! You may even learn some geography along the way.
Right now, your first month's subscription is free and double bags of 24-ounce coffee go for only $14. It's the perfect way to see the world — or at least taste it — without leaving your favorite chair. It really is positioned perfectly under the air conditioner.
Subscribe to Atlas Coffee Club.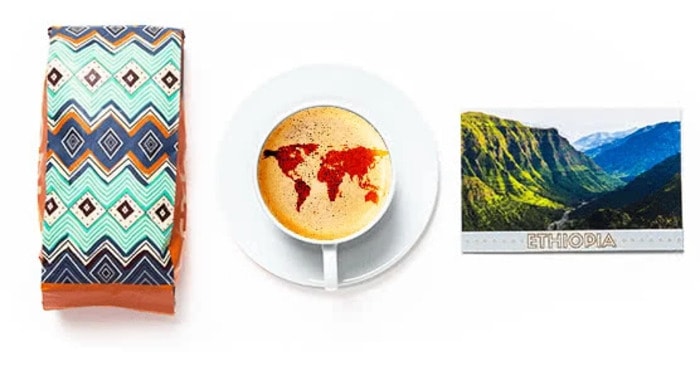 For those of you who like your coffee from the U.S., Seattle coffee has some of the best coffee roasters in the country. Enjoy their finest coffee with a subscription to Bean Box. Spoiler: it contains beans!
Choose from light, medium, dark, decaf, or espresso roasts from top-rated roasters like Blueheart, Lighthouse, and Seattle Coffee Works. For a limited time, you can start your Tasting Box subscription for only $5. Might as well order two avocado toasts at that rate.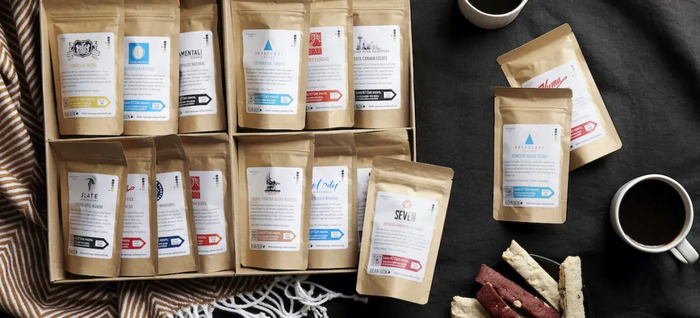 Sample some of the best coffee beans from boutique roasters with Trade Coffee. Offering over 400 different types of coffee to choose from, you're bound to find something you like…after you stop freaking out about having so many choices.
Thankfully, Trade makes it easy to narrow those choices down to your ideal cup with to a quiz and a user-friendly website that lets you customize the type of coffee you want. Plus, you can pick from a range of prices, starting from $14.75 to $22 per bag. Gotta make sure you still have some cash for cute mugs!
Calling all animal lovers! With Grounds and Hounds, 20 percent of each sale goes to animal rescue organizations that provide a second chance for at-risk pups. You'll be able to sip your coffee (sourced from Colombia, Peru, Tanzania and more) knowing it helped match dogs with their new best friends. Or tolerant cat siblings.
And your caffeine routine isn't complete without some cool cool dog-themed merch. Check out their range of apparel, mugs, and gear, like this "Sip Coffee. Save Pups. Rub Bellies" sweatshirt. Help a pup with your morning cup, starting at $13.99 a month.
Subscribe to Grounds and Hounds.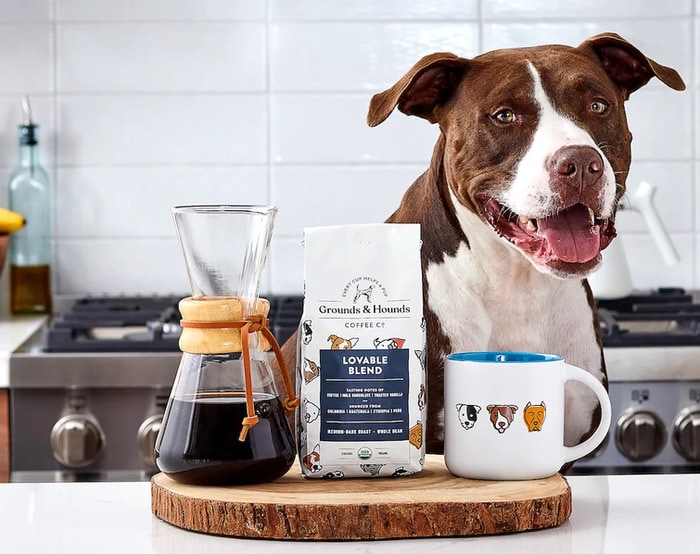 Love to learn? Get a brew that matches your brains with an Intelligentsia coffee subscription box. The partners visit award-winning farms and quality-focused mills each year to participate in hands-on learning to improve their crop yields and quality. We hope their tweed jackets come with elbow patches. What's the point, otherwise?
All of this coffee research helps ensure you get the best grown, sourced, and roasted coffee beans in their subscription boxes. Subscriptions range from $14 to $19 a month. Jacket not included.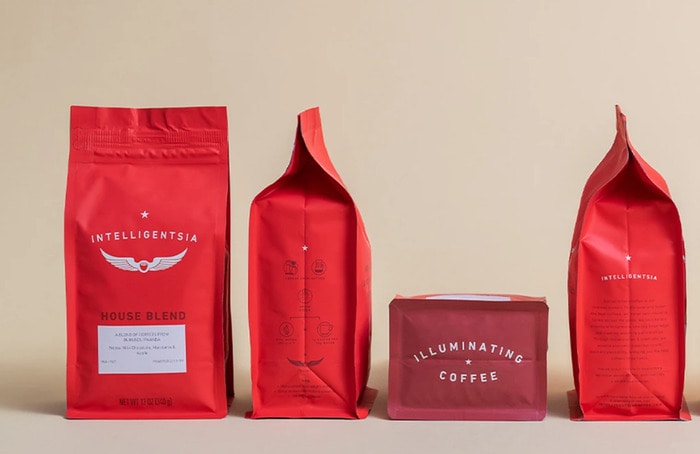 Do you love a good sample? Then try Angels' Cup, which sends you "blind bags" of coffee tastings. This helps you decide which coffee is your absolute favorite without being biased by fancy names or cool packaging. Not that we ever do that with wine or olive oil. Definitely not with car repair shops.
Rest assured, you'll be enjoying some high-quality java from roasters across the country. What's more, Angels' Cup never ships coffee more than a few days old, so you're always brewing a fresh cup. Assuming you don't lose the bag in your couch cushions. Start your subscriptions from $8.99 plus shipping.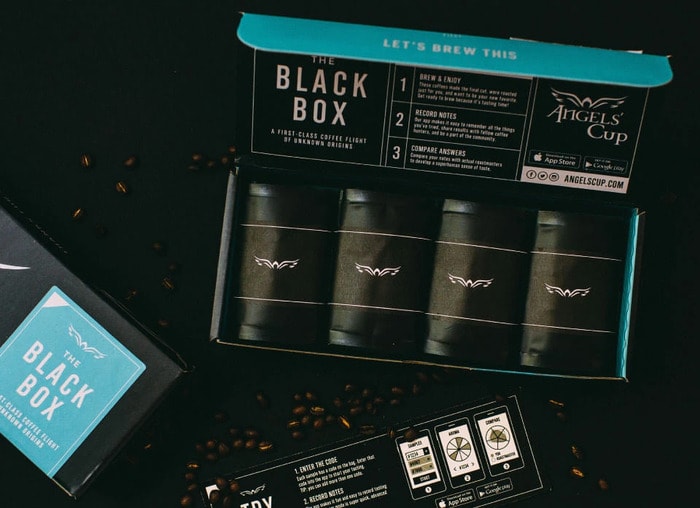 If you're the type of person who drinks iced coffee year round, try Driftaway Coffee. It includes a cold brew subscription that makes it easy to keep iced coffee on hand at all times. We suggest wearing mittens.
They have plenty of other options for hot coffee drinkers, too. In fact, the first delivery of your coffee subscription is a "Coffee Explorer Kit" that lets you sample coffees from four different places in the world. From there, you can start rating your coffee beans and discover all-new coffees from smallholder farmers.
The explorer kit starts at $32 and subscriptions start at $14.40 per shipment.
Subscribe to Driftaway Coffee.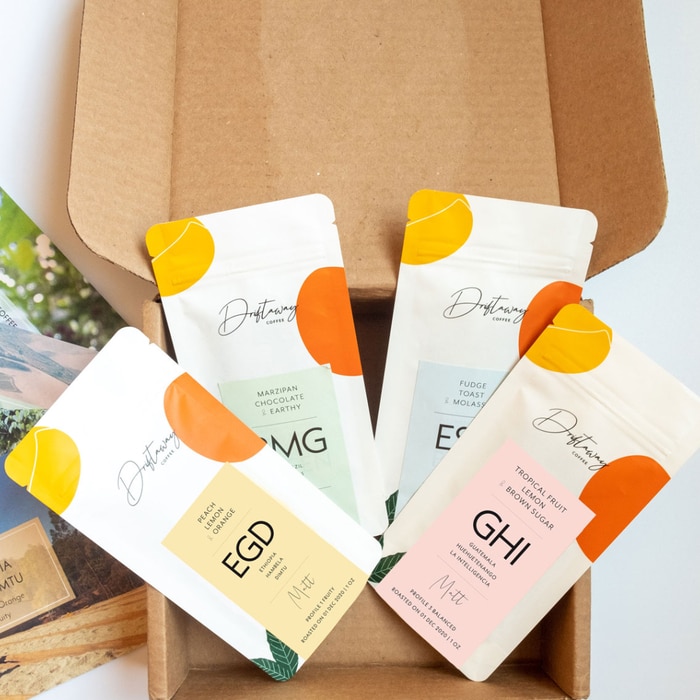 Keep it as fresh as Will Smith with the Blue Bottle Coffee subscription box. They roast their beans in small batches and ship them to you directly from their roasters, so you can kiss stale coffee good bye. (It was you, not us.) Not sure what kind of beans you want? Take their handy quiz to find out! No studying needed.
You can also order iced coffee cartons ranging from New Orleans-Style Iced Coffee to organic Café Au Lait. And if coffee merch is your jam, check out the mugs, carafes, kettles, and commuter cups you can order from their website. Coffee subscription boxes start at $11.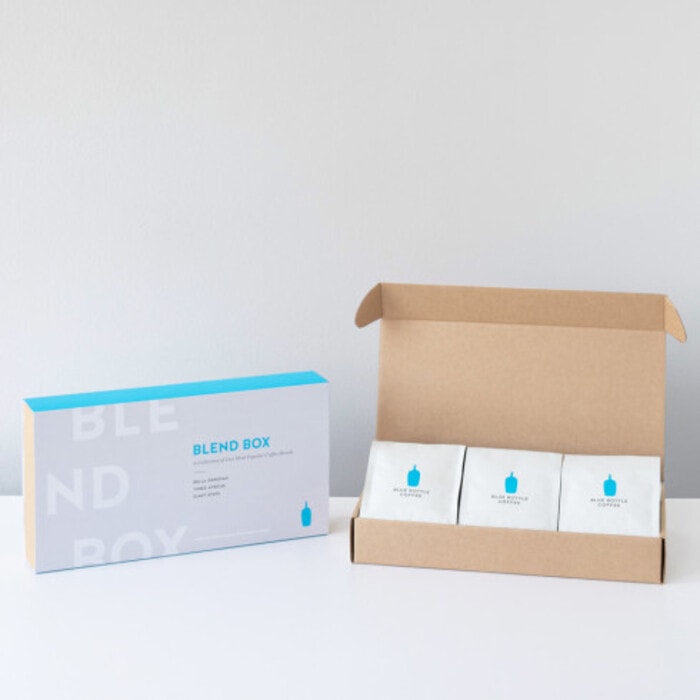 Forget about beer on tap. We're ready for cold brew on tap with the La Colombe Coffee Roasters subscription. Starting at $34, you can get a one-gallon on-tap cold brew fridge pack sent to directly to your door to pour directly in your mouth. Or wherever you like your iced coffee.
Want your coffee hotter? Try their dark-medium roast, medium-light roast, or dark roast subscriptions, starting from $13 a month. And if you want live out your barista dreams, La Colombe's website offers brewer's guides for everything from the Toddy to French Press Cold Brews. That's our kind of DIY.
Subscribe to La Colombe Coffee.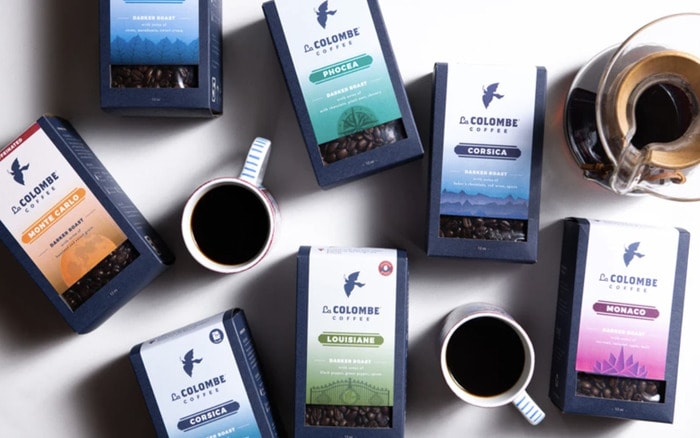 Coffee subscription boxes are a great way to make sure you're always stocked up on beans, but Bottomless Coffee takes the timing to the next level. Using a scale to track how much coffee you have left, you know exactly when you need to restock the goods. And yes, that smart scale is free with your first order!
Come from over 500 local roasters, choose between whole beans or ground, a range of roasts, and origins from Ethiopia, El Salvador, Guatemala and more. Packages starting at $5.99 a month plus 20% off your first order and 10% off every future bag. Talk about smart.
Subscribe to Bottomless Coffee.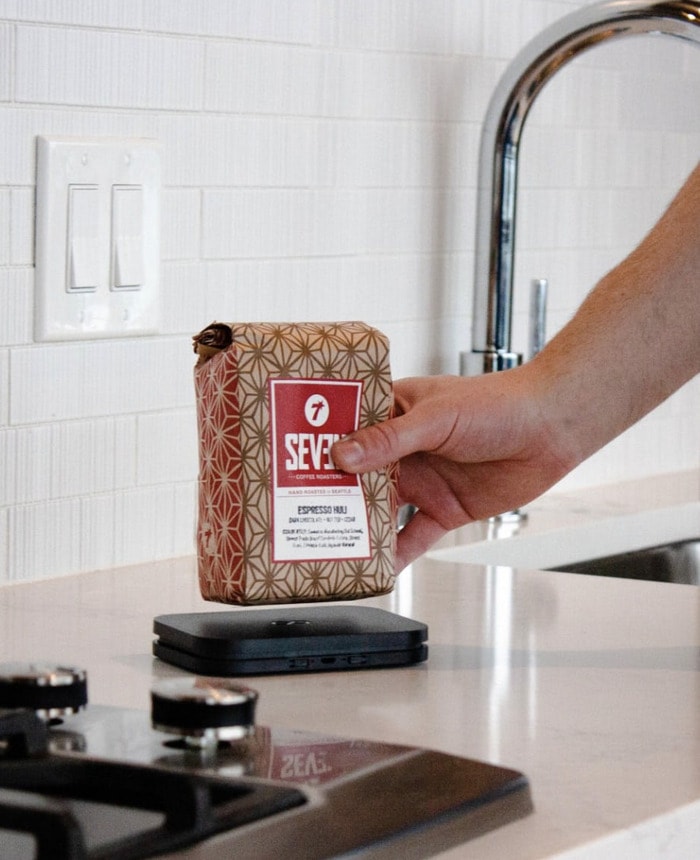 If none of the previous coffee subscriptions stood out to you, this last pick offers something a bit different. Originally established in Finland, Four Sigmatic offers organic coffee brewed with mushrooms, probiotics, or adaptogens. No, you won't be seeing any hallucinations with this mushroom coffee. Instead, it offers benefits like boosting brain health, immune support, and more. Alice didn't mention all that.
You'll also see plenty of perks in their family subscription deal that takes 20% off every order. Memberships are also customizable, allowing you to swap items, add new types of coffee, try out their protein, skip, or cancel. Subscriptions start from $16 a month. Go head…follow the rabbit down this hole.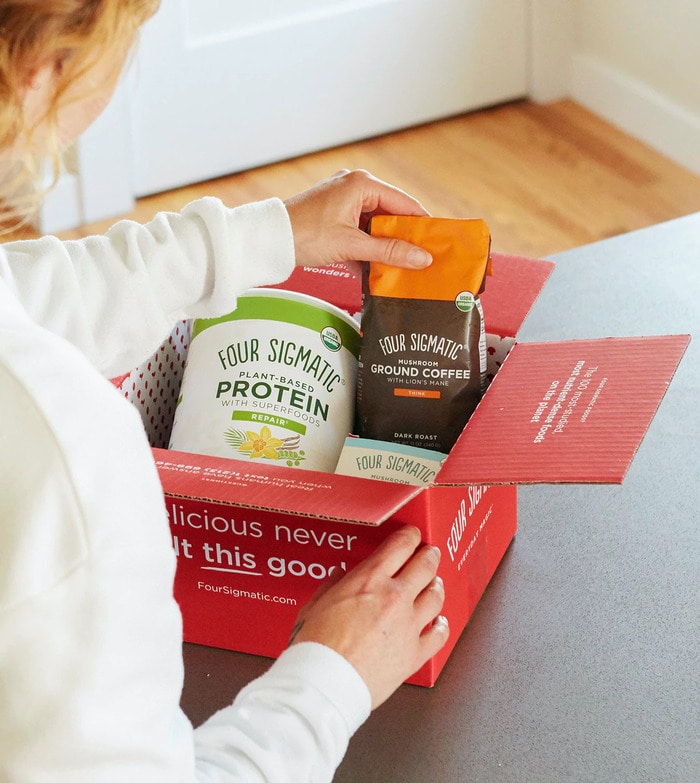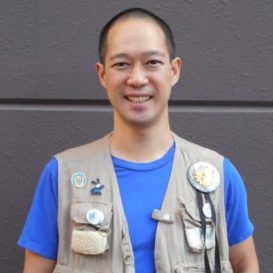 Latest posts by Michael Jung
(see all)