You may have heard about the new wellness craze that is mushroom coffee. Maybe it's because you read too much Goop, or maybe you saw your old coffee cup that's been on your nightstand for months growing its own ecosystem.
No, you don't want to drink that Unidentified Fungal Object. Actual mushroom coffee will be way better. Not only does it taste good, it may also provide some health benefits! And it probably won't start singing "Feed me."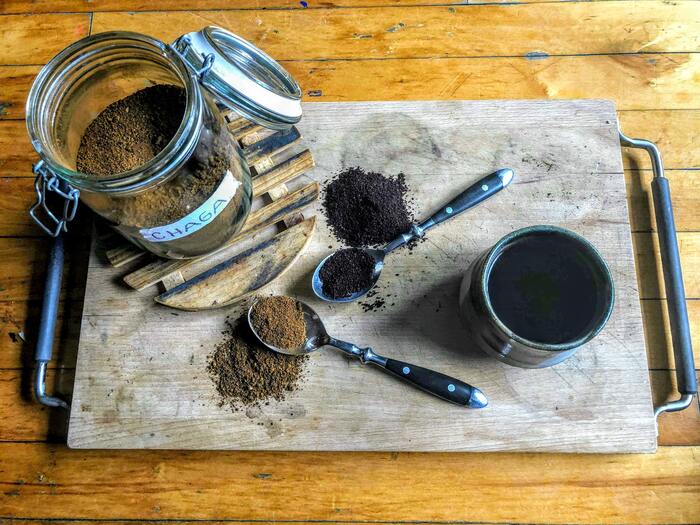 What Is Mushroom Coffee?
Mushroom coffee is normal, coffee bean-coffee that's blended with medicinal mushrooms that are popular in Chinese medicine for their reported health benefits. The dried mushrooms are ground into a mushroom extract and then mixed with ground coffee beans, so it has the texture of ground coffee.
But don't going picking some random mushrooms and grinding them into your coffee, unless you want to follow the White Rabbit to Wonderland (or the morgue).
5 Mushrooms Used in Coffee
1. Chaga Mushrooms
It looks like it came from the Upside Down, but this creepy mushroom is packed with antioxidants and could act as an anti-inflammatory.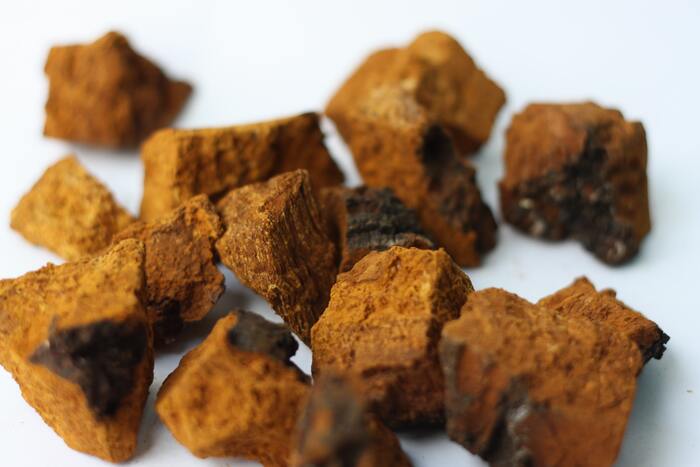 2. Turkey Tail Mushrooms
You can use it as a cottagecore Thanksgiving table centerpiece or to boost your immune system and gut health. It was voted "Most Likely to Have a Diverse Skill Set" in high school.
3. Lion's Mane Mushrooms
Is that Sia? No, it's a mushroom that could help protect your brain and help prevent dementia. But it may also have been her inspo for "Wild Ones."
4. Reishi Mushrooms
They look like they have a nice caramel glaze, but unfortunately they are not sweet candy treats. If that bums you out, know this mushroom could help improve depression and fatigue.
5. Cordyceps
This mushroom is a parasitic fungus that grows on insect larvae. Mmm delicious. It may also increase your exercise capacity and contain anti-aging properties. Which is good, because we just lost five years thanks to that mental image.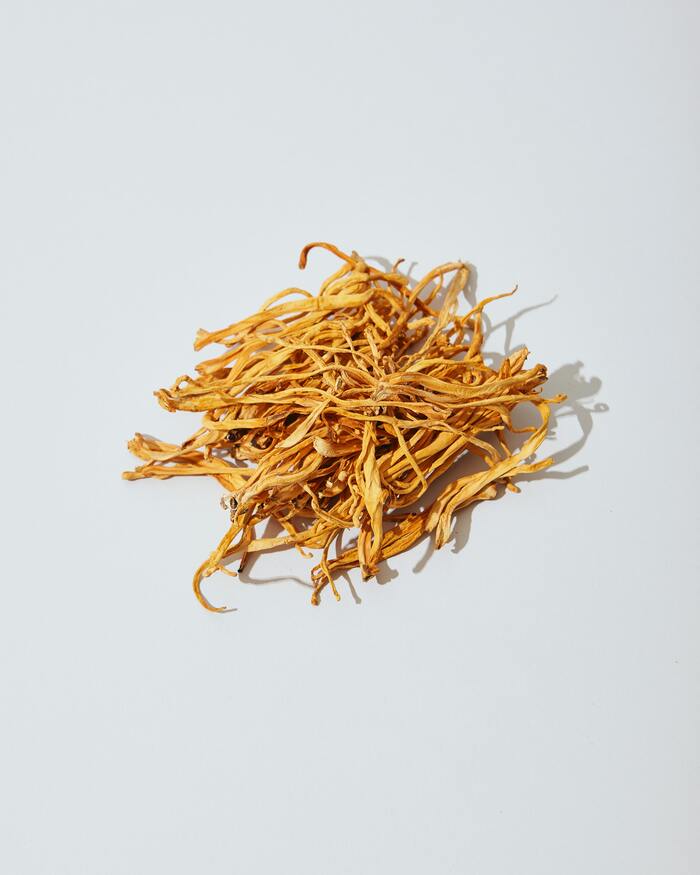 Is Mushroom Coffee Actually Good for You?
Probably! But, there aren't any conclusive studies on mushroom coffee just yet. There are studies that show medicinal mushrooms have some beneficial compounds including polyphenols, polysaccharides, vitamins, carotenoids, and minerals.
Which means mushroom coffee could provide some health benefits, such as:
Supporting your immunity system
Supporting a healthy cardiovascular system
Decreasing stress
Reducing inflammation
Fighting allergies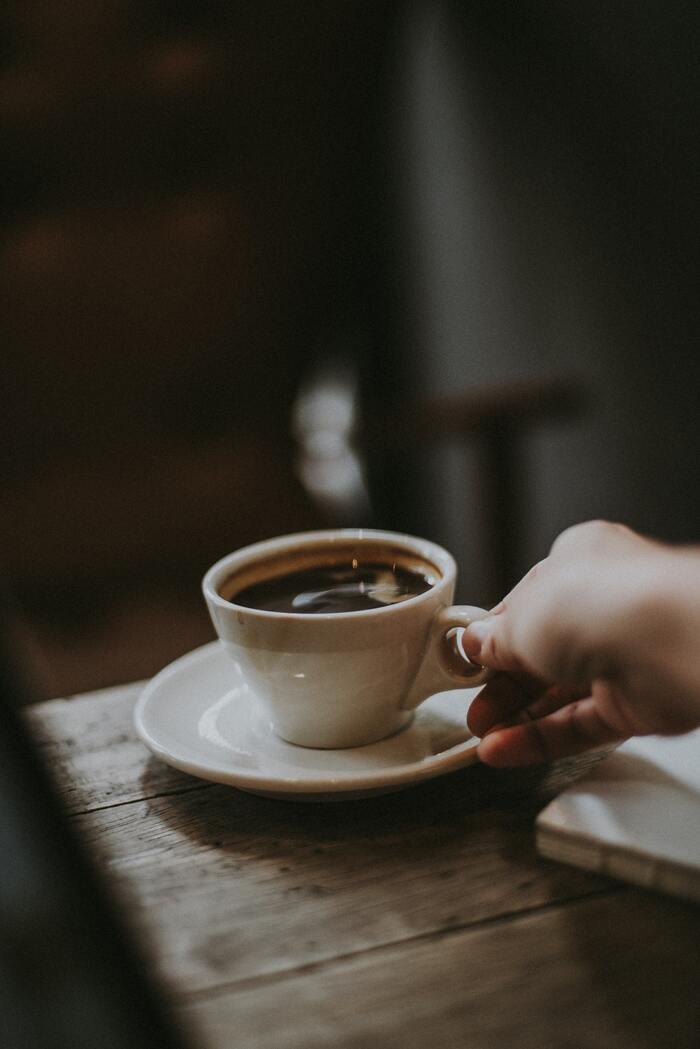 Another thing to consider is that it will have less caffeine compared to a regular cup of coffee. You know, since some of the space is taken up by shrooms.
While brands vary, an average cup of mushroom coffee may have between 50-60 mg of caffeine, compared to the 80-100 mg in a regular 8-oz cup of coffee. So if you can't totally quit your coffee fix, but find yourself vibrating off your office chair three times a day, switching to this hybrid or another coffee alternative could help.
Are there any downsides?
Unless you have billionaire Rihanna money, one downside is the price. Mushroom coffee is much pricier than Folgers in your cup.
And since there aren't a ton of studies on it, we don't know how it could interact with medicines or what the proper dosage is. If you're concerned, get some medical advice for a professional – not an influencer that sells laxative tea – before you make the switch.
Where Can I Get Mushroom Coffee?
Mushroom coffee is available at many grocery stores and online. Here are some of our favorite products.
This organic mixture has more mushrooms than a Burning Man tent. It includes seven mushrooms, including Lion's Mane, Reishi, Chaga, and Turkey Tail.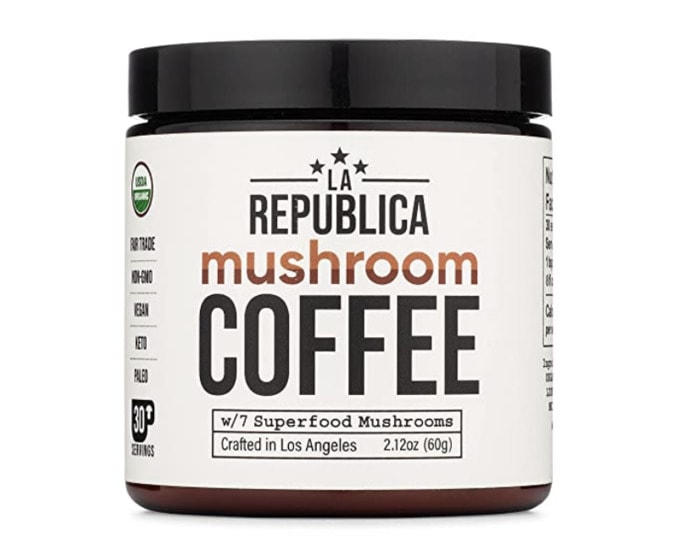 These contain lion's mane mushrooms and come in K-cups for your Keurig. Très convenient! If you have a Keurig. If you don't, they also sell teabags.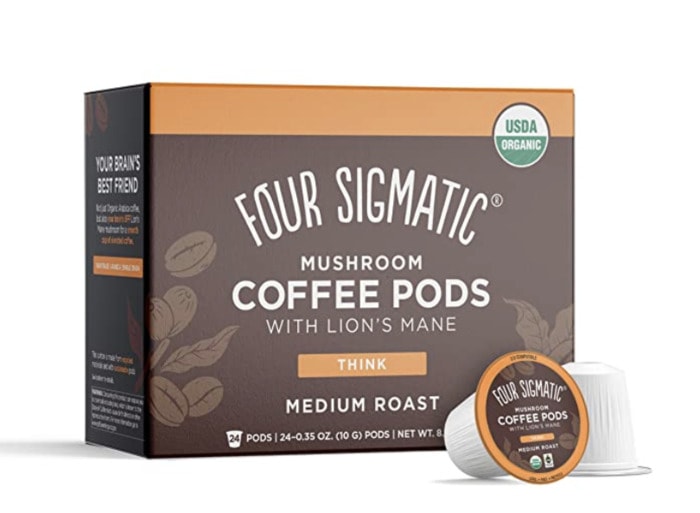 This instant mix is made with Reishi mushrooms and Colombian coffee. Improving your health has never been faster.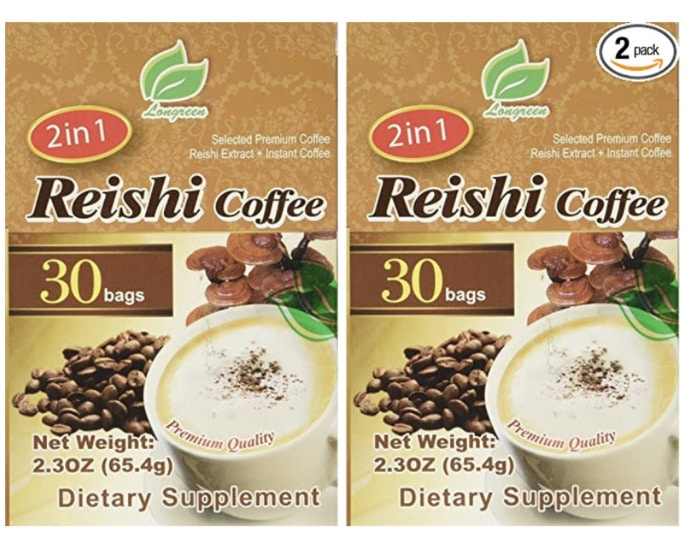 Containing cordyceps and lion's mane, this coffee is meant to give you an energy boost without the anxiety of your fourth Red Bull.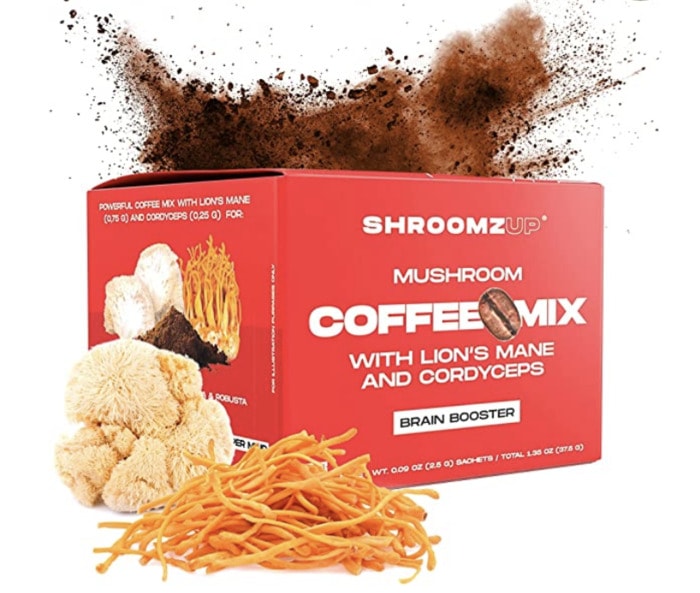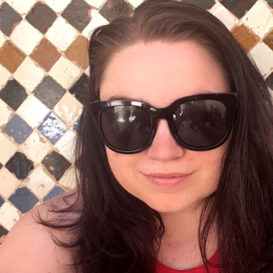 Latest posts by Madison Higgins Hwang
(see all)