Chances are, you know someone who swears by kombucha tea. And you know this because people who drink kombucha can't stop talking about the health benefits of kombucha. It's the unofficial CrossFit of beverages.
What is kombucha? Kombucha is sweetened tea that's been fermented using a SCOBY (Symbiotic Colony of Bacteria and Yeast). The end result is a fizzy, sour drink that tastes kind of like fruit seltzer chased with a shot of vinegar. (It tastes better than it sounds, unlike bone broth. We are so glad we could finally admit that.)
Nowadays you can get a pint of "booch" at your local hipster restaurant but despite its recent surge in popularity, kombucha isn't a new thing. (Rosè kombucha is another matter.) It's said to be named after Korean physician Dr. Kombu who brought it to the Emperor of Japan in the 5th century because of kombucha's supposed health benefits.
Does kombucha deserves a spot on your grocery list? We think so, but read on to find out.
What Are the Health Benefits of Kombucha?
Kombucha's reputation as a miracle elixir dates back to — well, no one's really sure, but the best guess is northeast China around 220 B.C. In ancient medicine, it was known as "the tea of immortality," and its biggest devotees claim it can cure just about anything that ails you — from hypertension to kidney stones to cancer.
We're a bit skeptical — except about the immortality thing — but kombucha does have some science-backed health benefits.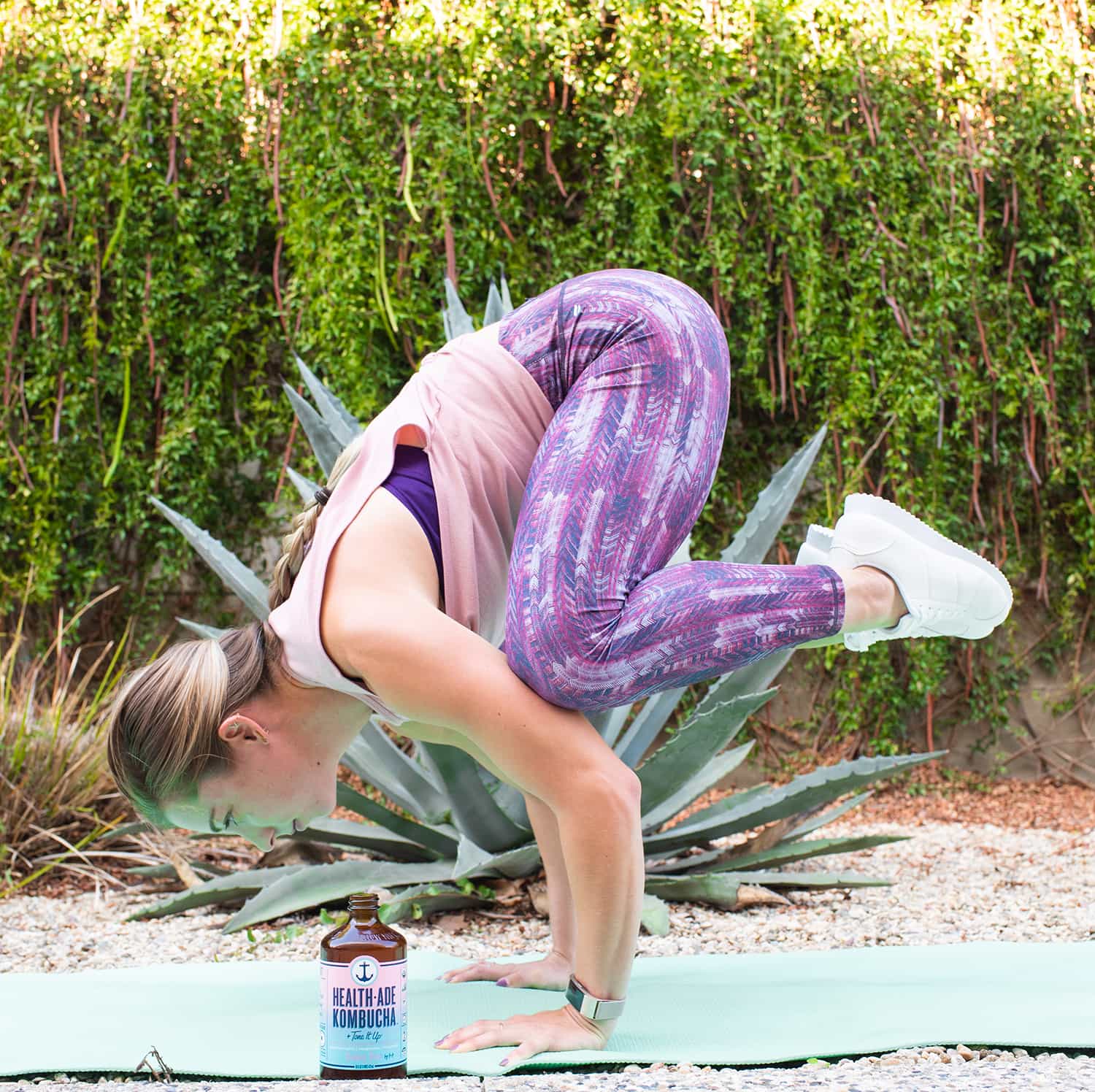 How Often Should You Drink Kombucha?
Kombucha may be good for your gut, but that doesn't mean that drinking two bottles a day will give you an iron stomach.
There's no real rule about how much kombucha you can or can't drink, if you've never had it before, you may want to start with a standard 8-ounce serving and see how you feel.
Greenfield also notes that some kombucha brands contain with added sugars (in addition to those required for the fermentation process), so check the nutritional labels. We like Health-Ade kombucha — and not just because they hooked us up with free kombucha and got us addicted to their fun flavors like beet-lime and jalapeno-kiwi-cucumber — because their kombucha has only 7 grams of sugar per serving, so we get the health benefits and can save our sugar consumption for red velvet cupcakes and other desserts.
What's The Best Way to Drink Kombucha?
Even though it's technically tea, you definitely don't want to sip a warm mug of kombucha. It's best enjoyed cold, which makes it refreshing and tart, like a sour beer.
You should also keep kombucha refrigerated or it may continue to ferment. Translation: It'll taste terrible and may bubble over like a shaken soda when you open it. (This isn't a sign it's gone bad. Kombucha also does this if it's been shaken, so don't open it while driving.)
Can You Make Your Own Kombucha?
Sure. You can do anything you set your mind to. But do you really want to? It takes at least a week to brew kombucha at home. And remember the SCOBY? That's not a powdery yeast. It's a slimy, rubbery, brownish mushroom-like blob that looks like something you'd dig out of your kitchen drain.
Don't let that deter you from drinking kombucha. Food prep isn't always pretty… and that slimy SCOBY is the source of all the gut-boosting bacteria in kombucha.
But a bottle of kombucha only costs about $4, and for that price, I'm more than happy to let someone else touch the SCOBY, thank you very much. I'll save my DIY skills for making bathtub gin like a proper lady.
Does Kombucha Contain Caffeine or Alcohol?
Thanks to the fermentation process, kombucha that's sold in stores does contain a bit of alcohol, but it's usually around 0.5% ABV —about the same as kefir and a small fraction of the alcohol content of a typical beer.
With homemade kombucha, the alcohol content can vary. "Homemade versions typically have a higher alcohol content because they ferment longer and aren't as regulated," Greenfield notes. But it's probably not enough to give you a buzz. If that's your goal, mix it with your bathtub gin.
Kombucha also contains a bit of caffeine, since it's brewed from tea. After the fermentation process, about one-third of the caffeine content remains — for example, a serving of Health-Ade kombucha contains 6 to 10 mg of caffeine, compared to 26 mg of caffeine in a cup of tea. You might get a teensy kick from that, but it won't replace your morning coffee or afternoon tea.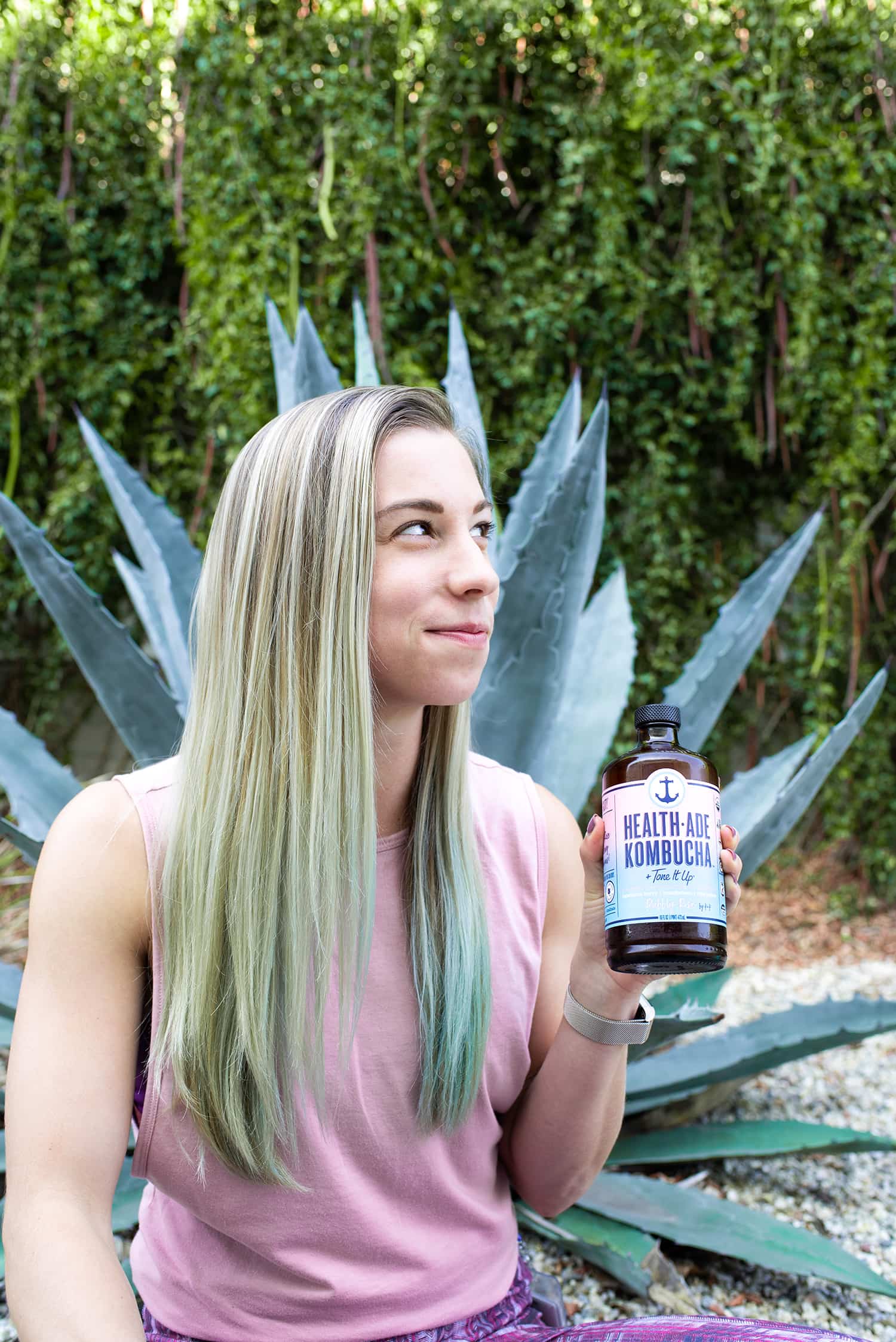 Where Do You Buy Kombucha?
Literally everywhere. My little mom-and-pop supermarket in deep suburbia has an entire end cap of kombucha. Amazon carries it in bulk. It's in bodegas and office supply stores and in cities like New York and LA, you can often get at restaurants and coffeeshops on tap.
Not sure where to start? As we mentioned, we're partial to Health-Ade's unique kombucha flavors. And not just because they sponsored this post! We've been counting down the days until their Holiday Cheers flavor was back on store shelves. and we can finally stop (which is good, because we kept losing count every time we got to 20). That flavor features ginger, allspice, and cacao powder, but check out all of Health-Ade's organic, small-batch, cold-pressed flavors here!
(Model: Hannah Rex, Photos: Rebecca Swanner)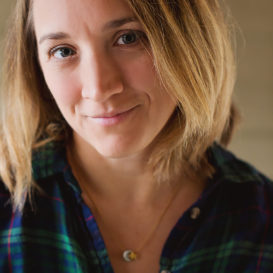 Latest posts by Kara Wahlgren
(see all)