Every year, Starbucks trots out the Pumpkin Spice Latte and we ooh and ahh and then ask for one-third of the syrup. But Starbucks has other fall drinks too, and usually at least one brand new fall drink. Look away, PSL devotees.
Officially, a Starbucks spokesperson says, "We're not ready to embrace fall just yet and are still enjoying our favorite Starbucks summer beverages."
Unofficially, it's rumored that his year, the first round of Fall Starbucks drinks and new cup designs are reportedly hitting stores on August 24th. (Yes, that means the Pumpkin Spice Latte returns on August 24th, too.) This includes the Apple Crisp Macchiato.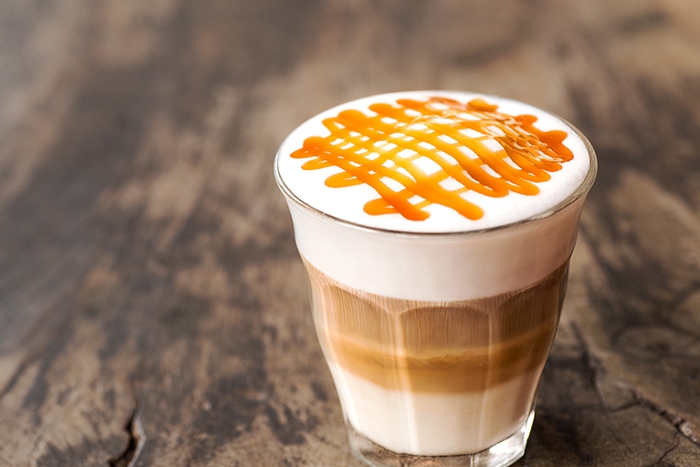 What Is the Apple Crisp Macchiato?
A Macchiato means "marked" in Italian, which means it should have just a drop of foam, but Starbucks takes some "liberties" with this concept.
According to an anonymous Starbucks barista, the Apple Crisp Macchiato will a brand-new Apple Brown Sugar Syrup and a Spiced Apple Drizzle.
Marketing materials describe the drink's taste as "layered flavors of apple and brown sugar meld like the filling of a gooey apple pie with Signature or Starbucks Blonde espresso, milk, and finished with caramelized spiced apple drizzle."
The barista says, "It's built similar to a Caramel Macchiato in the fact that it's light on the syrup, and topped with espresso shots and drizzle." She continues, "It will also be replacing the beloved Salted Caramel Mocha this season, so I really hope that it becomes a new fall favorite!"
Will the ACM dethrone the PSL? Probably not. Will it give the Caramel Apple Spice a run for its money? Probably. Will we stop using terrible cliches? Never.
Our guess is the Apple Crisp Macchiato will use the Cinnamon Dolce Syrup and be similar in flavor to the Caramel Apple Spice, but with the addition of espresso. If you have as much patience as we do, you can make your own version by following this recipe.
We don't think it'll feature fresh apple slices like the one below, but a girl can dream. (Mostly of actual sleep after drinking so much coffee.)
Other Fall Starbucks offerings are said to include: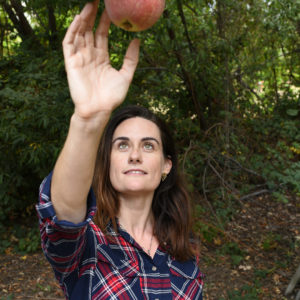 Latest posts by Rebecca Swanner
(see all)