Starbucks' pumpkin drinks may begin with the Pumpkin Spice Latte, but they certainly don't end there. In fact, there are several other pumpkin-flavored drinks on Starbucks official and secret menus.
And since baristas do sleep, Starbucks isn't open 24/7, so there are also seasonal products like Pumpkin Spice Flavored Creamer and Pumpkin cold brew available at the grocery. The fact that they think we make our own coffee is cute.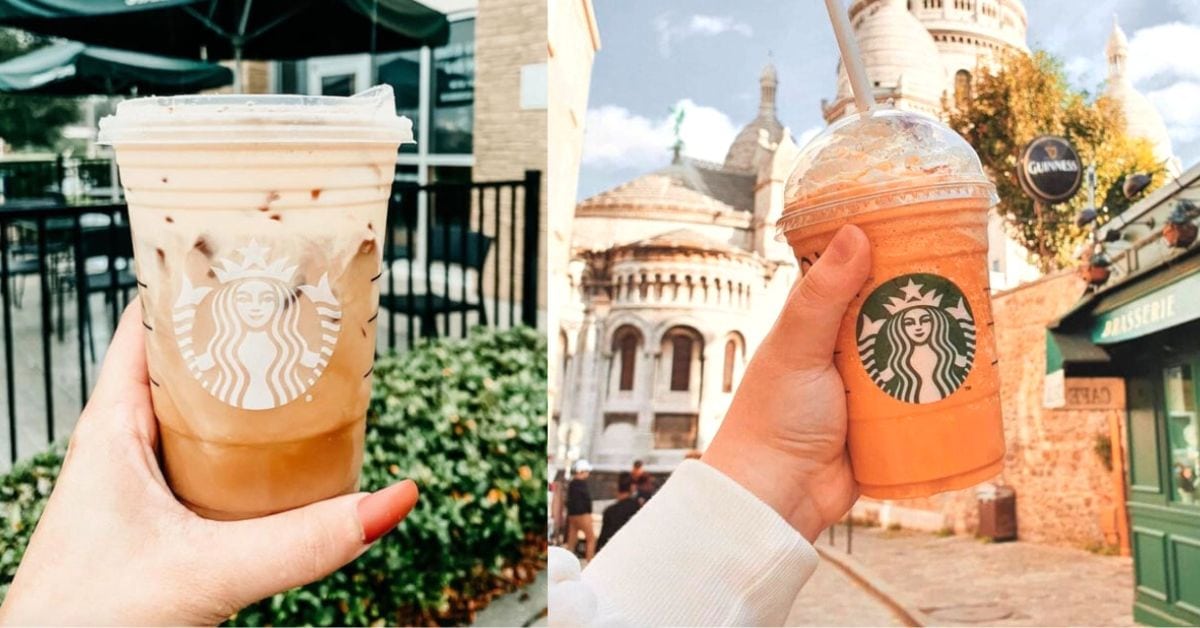 If you want to create your own fall-themed secret menu drink, add one or more of the following:
Pumpkin spice sauce
Pumpkin cream cold foam
Chai tea
Apple drizzle
Apple brown sugar syrup
Sea salt
Starbucks Pumpkin Drinks from the Official and Secret Menu
1. Pumpkin Spice Latte
The Pumpkin Spice Latte is the OG Starbucks pumpkin drink. The PSL debuted in 2003 and "experts" attribute this to the entire pumpkin spice craze.
It's made with a combination of espresso, steamed milk, and pumpkin spice and you can get it hot or iced. Same goes for your deodorant.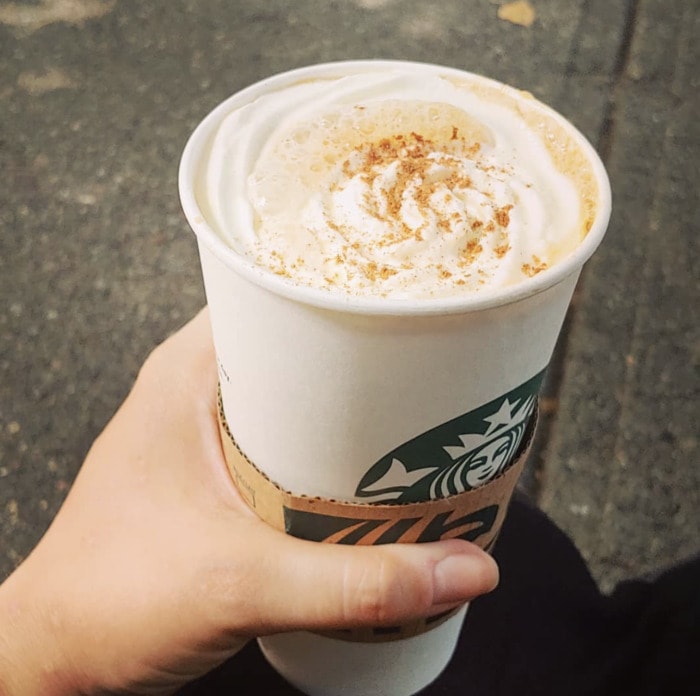 2. Pumpkin Cream Cold Brew
In 2019, Starbucks added its first official pumpkin drink since the PSL.
The Pumpkin Cream Cold Brew made with Starbucks Cold Brew and vanilla and then topped with a sweet pumpkin cream cold foam and a pumpkin spice topping. It is not served in a pumpkin. That would be overkill.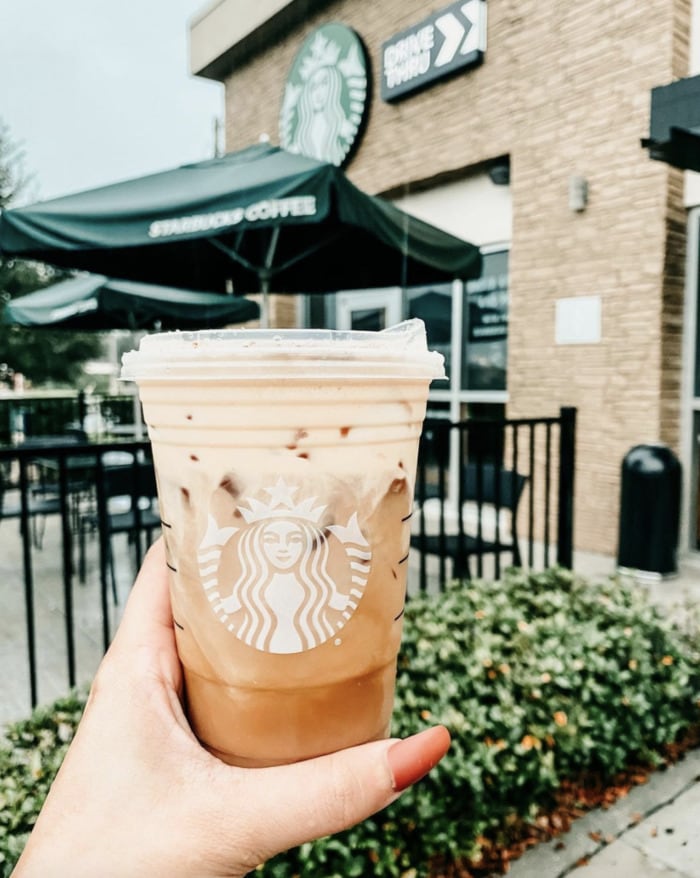 3. Pumpkin Spice Frappuccino
The Pumpkin Spice Frappuccino is basically PSL but in ice cream form. You won't see it on the in-store menu, but it is an official drink and you can order it by name. But not by its nickname.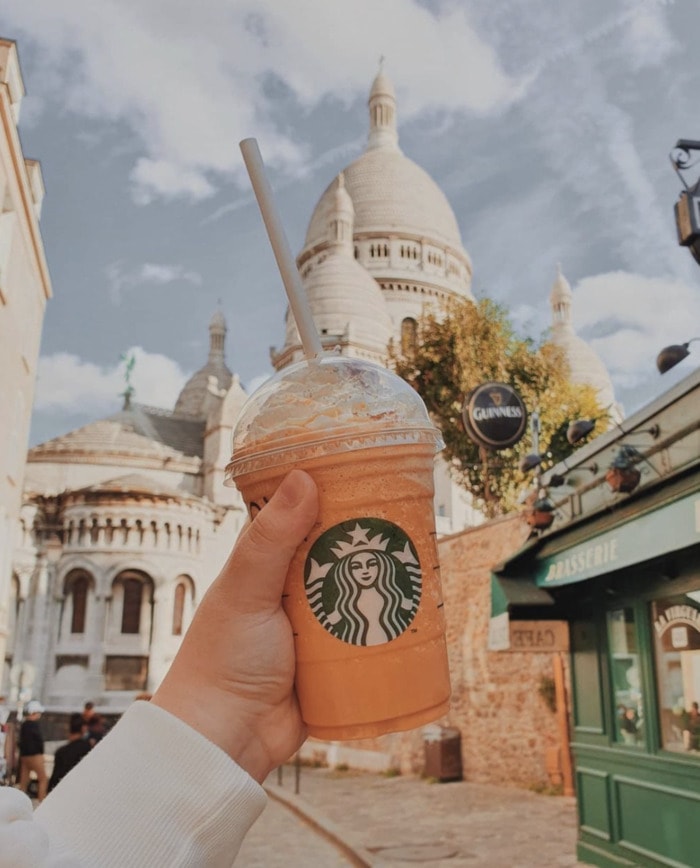 4. Pumpkin Juice
Order a Venti Drink.
Ask for 3 pumps of pumpkin spice syrup.
Fill with apple juice to the top line.
Ask for ice to fill the rest of the cup.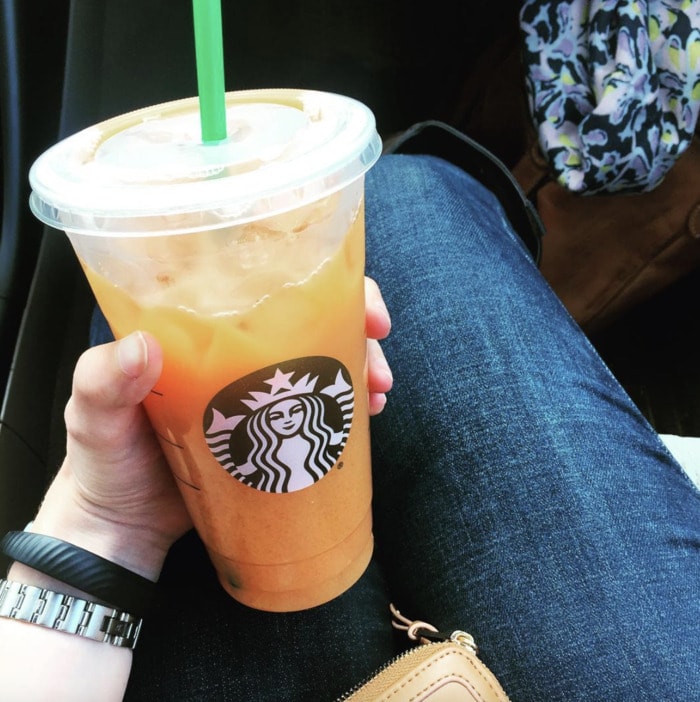 5. Pumpkin Quad Espresso
Order an Iced Espresso in a Venti cup.
Ask for extra almond milk.
Add 4 pumps of pumpkin syrup.
Top with pumpkin cold foam.
Top with cinnamon.
6. Pumpkin Tea
Order a Venti Unsweetened Black Tea (iced or hot).
Ask for no extra water.
Add 3 pumps of pumpkin spice syrup.
7. Iced Chai Latte with Pumpkin Cream Cold Foam
Order an Iced Chai Tea Latte.
Add 2 pumps of chai.
Add 2 pumps of cinnamon dolce.
Add pumpkin foam.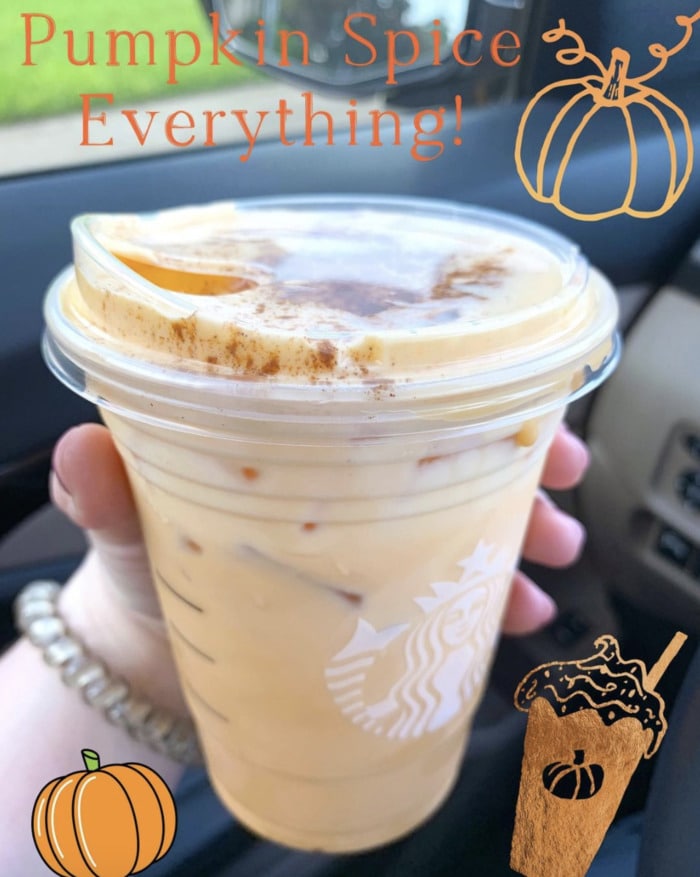 5. Pumpkin Pie Frappuccino
Order a Venti Pumpkin Spice Frappuccino (creme based).
Add 3 pumps of cinnamon dolce syrup.
Ask for whipped cream and cinnamon dolce sprinkles to be blended in.
Top with whipped cream and cinnamon dolce sprinkles.
6. Pumpkin Cheesecake Frappuccino
Order a grande Pumpkin Spice Frappuccino.
Ask for 1 pump white mocha syrup and 1 pump cinnamon dolce syrup.
Ask for 1 scoop vanilla bean powder.
Top with whipped cream and graham cracker crumbs.
7. Pumpkin White Mocha
8. Caramel Pumpkin Macchiato
Order a caramel macchiato (iced or hot).
Ask for pumpkin syrup instead of vanilla syrup.
9. Taste of the Fall
Order an iced Venti Pumpkin Cream Cold Brew.
Ask for no vanilla syrup.
Ask for half and half (or non-dairy milk).
Ask for 2 to 3 pumps white mocha.
Ask for 1 pump cinnamon dolce syrup
10. Pumpkin Hot Chocolate
11. Pumpkin Spice Cocoa Chai
Order a hot Chai Tea Latte.
Ask for an extra pump of chai syrup.
Ask for 1 pump of pumpkin spice syrup.
Ask for 1 pump of mocha syrup.
12. Fall Mashup Frappuccino
Order a grande Vanilla Bean Crème Frappuccino.
Ask for 1 pump pumpkin sauce.
Ask for 1 pump toffee nut syrup.
Ask for whipped cream, caramel drizzle, chocolate drizzle, and sea salt.
13. Caramel Apple Pumpkin Spice
14. Pumpkin Spice Latte Iced Espresso
Want something you can drink at home without any work whatsoever? This ready-to-drink iced espresso will do the trick.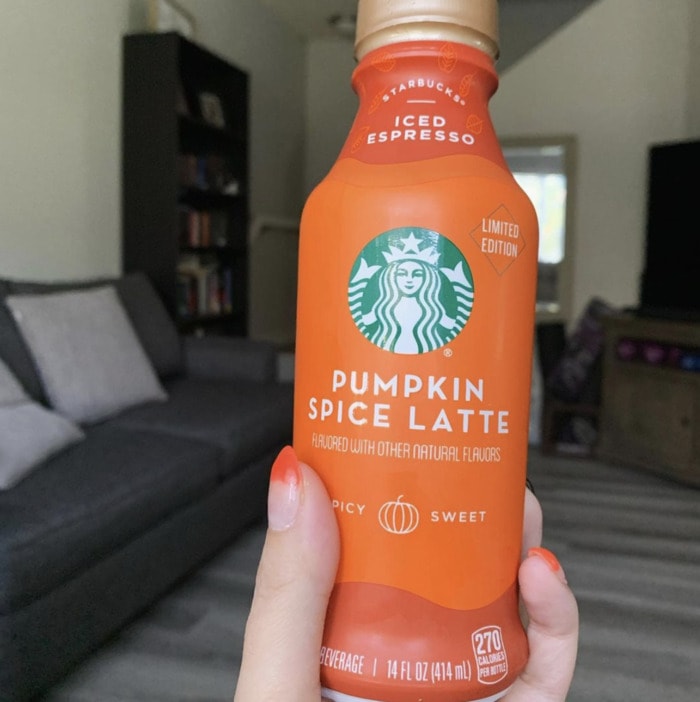 15. Pumpkin Spice Flavored Creamer & Non-Dairy Creamer
The pumpkin spice drinks at Starbucks aren't vegan because the syrup contains dairy. But, you can grab the new non-dairy creamer made with almond and oat milk to make your own PSL at home.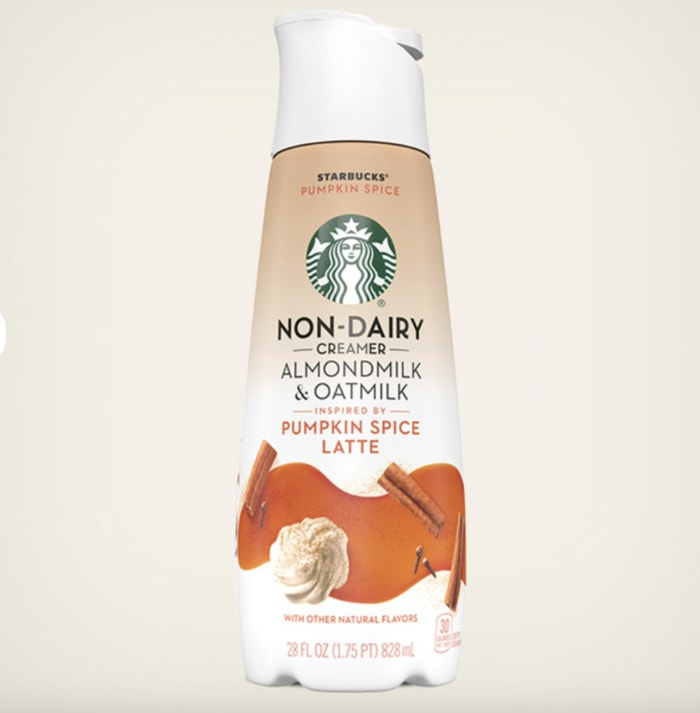 16. Pumpkin Spice Cold Brew Concentrate
The new Starbucks Cold Brew concentrate is infused with pumpkin, cinnamon, and nutmeg. Just add water and you're good to go. Don't do the same with the science experiment in the back of your fridge.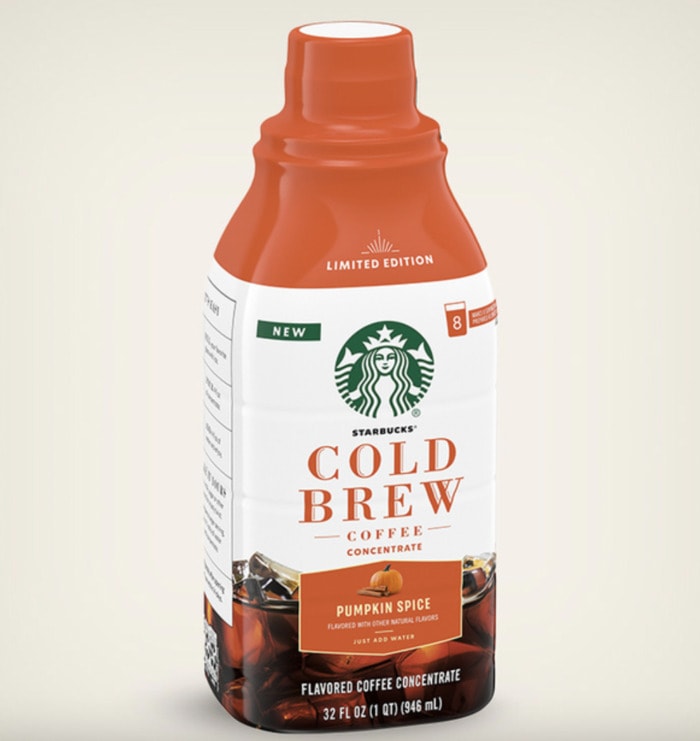 4. Pumpkin Spice Latte Coffee
Starbucks sells packets of pumpkin spice latte instant coffee for when you're running late to work and decide not to stop for coffee. Who are we kidding. It's for your second cup.
Pumpkin-Flavored Food Items on Starbucks Food Menu
Pumpkin Scone
This spiced Pumpkin Scone is topped with a sweet icing and is perfectly bite-sized. If you're a snake.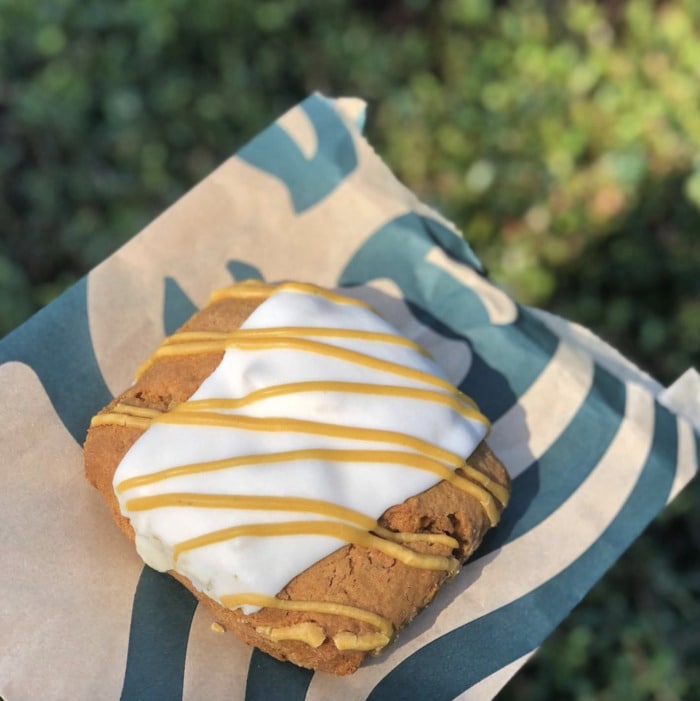 Pumpkin Cream Cheese Muffin
Their pumpkin muffin is filled with cream cheese icing and sprinkled with pepitas and is a great way to disguise your dessert as breakfast. Hiding it behind a large book also works.
Pumpkin Loaf
Enjoy a moist slice of pumpkin bread topped with pumpkin seeds year-round. Yeah, we said it. And we'll do it again. Bread.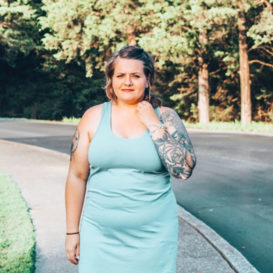 Latest posts by Ashley Hubbard
(see all)