There are many things to be grateful for in this world. And, if you're vegan, one of those includes the fact that coffee is naturally plant-based. It's literally a bean. But what if you want to get a little fancy? Well, that's where these vegan Starbucks drinks come into play.
The vegan options at Starbucks are plentiful. There are many hot and cold plant-based drinks and food items that are readily available as-is, or with just a minor substitution.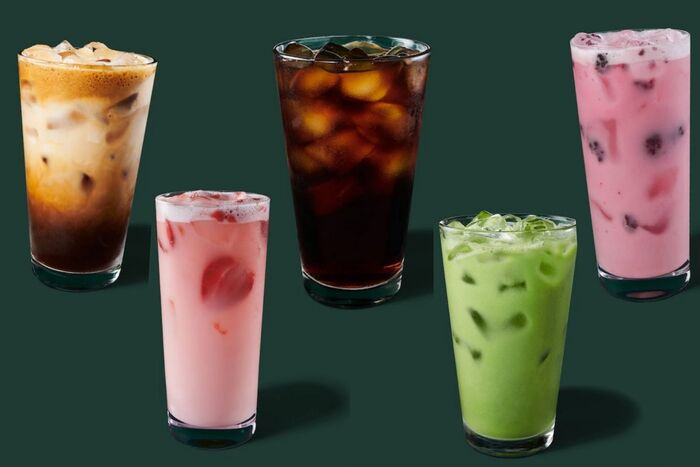 You can choose between a number of non-dairy milk options, including oat, soy, almond, and coconut. Use them as a substitute in a Frappuccino or add a splash to cold brew. Finally, decisions that don't stress us out! Please don't ask us about our dinner plans again.
The Best Vegan Starbucks Drinks
1. Iced Brown Sugar Oatmilk Shaken Espresso
Blonde espresso, brown sugar, cinnamon, and oat milk are combined for this refreshing drink. It's one of the first plant-based drink options to hit Starbucks' regular menu. We're sure she'll have her own Netflix special soon.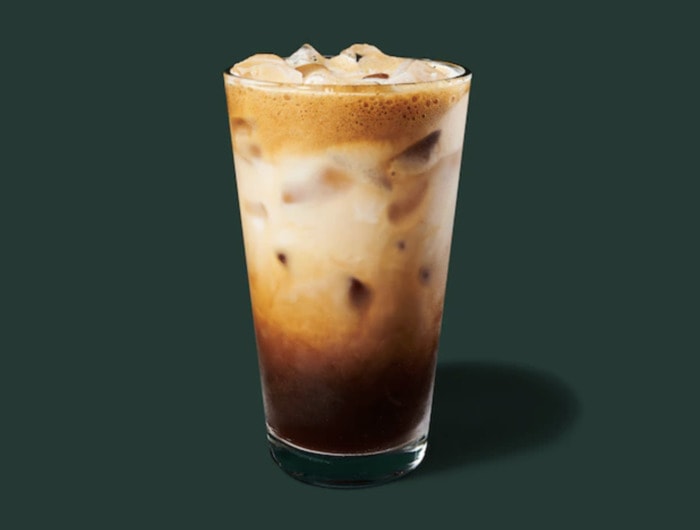 2. Matcha Frappuccino
If you've had enough coffee but still want an energy boost, reach for this green machine. Just sub the dairy milk for a non-dairy options, ask for no whip, and this delicious concoction is yours.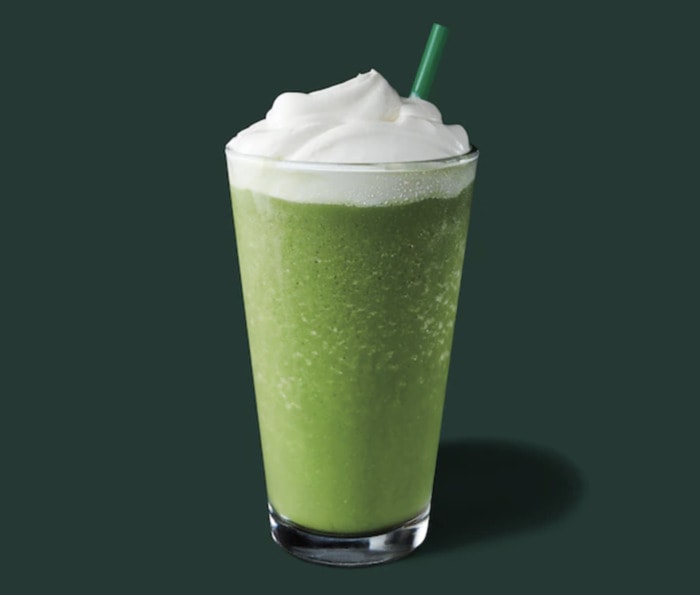 3. Cold Brew
All Starbucks cold brews and iced coffees are completely vegan on their own. Starbucks Cold Brew is steeped in cool water for 20 hours to provide a smoother flavor, and iced coffee is…well, it gets the job done in a pinch. Add a plant-based milk of choice if you wish. But then you'll only have two left.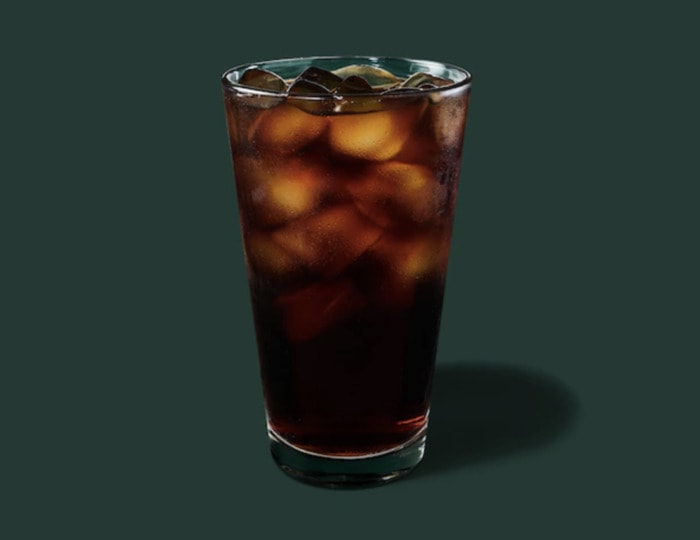 4. Pink Drink
Strawberry Açaí Refresher combined with coconut milk makes for this Instagrammable treat. But it's not just about looks! We're sure it's great at math, too.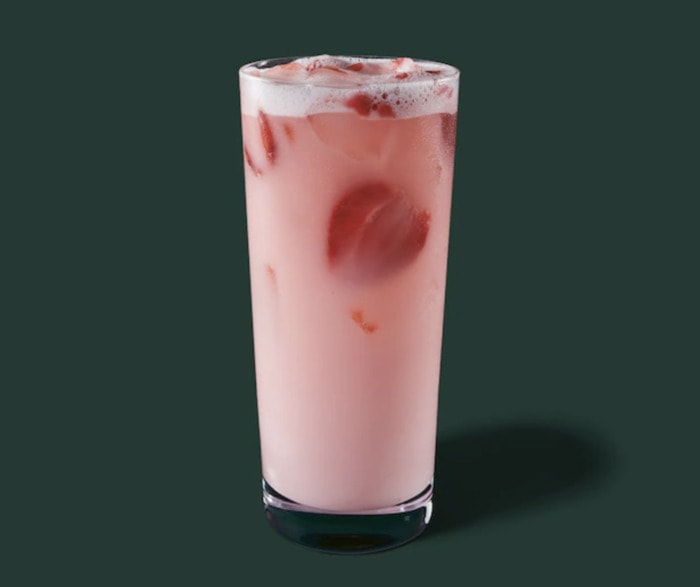 5. Iced Pineapple Matcha
This drink is made with matcha green tea, pineapple, ginger, and coconut milk. It's like a tropical vacation in a cup. Without the sunburn.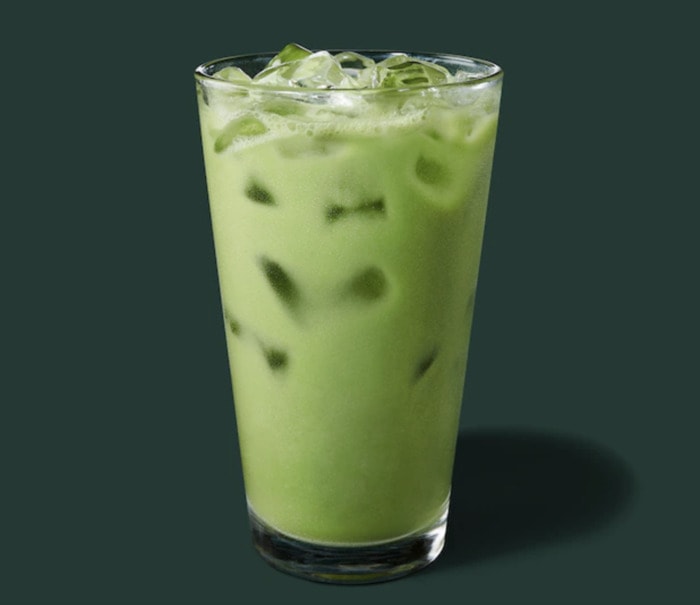 6. Mocha Frappuccino
This blend of mocha sauce, coffee, milk, and ice is vegan as long as you order it with a plant-based milk and no whipped cream. It tastes just like a chocolate milkshake with caffeine. Or a blended Fudgesicle. We may need to try one more to know for sure.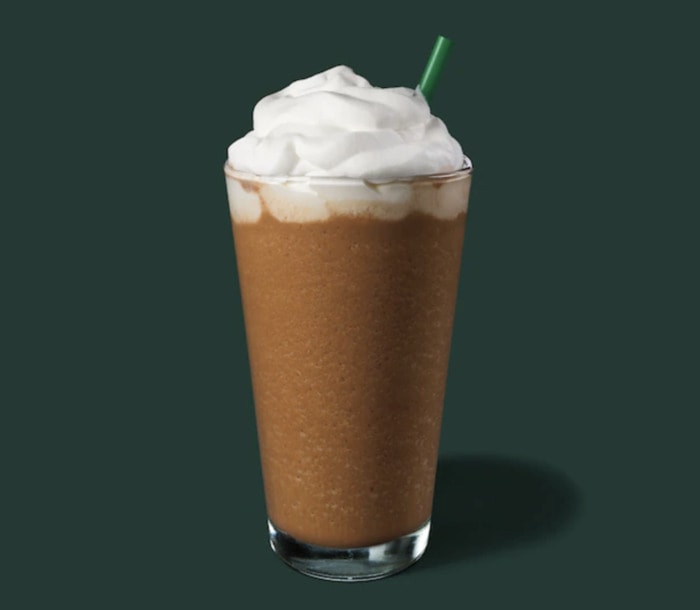 7. Iced Golden Ginger Drink
Made with coconut milk, ginger, pineapple, and turmeric, this naturally vegan Starbucks drink tastes like pure sunshine. Sorry about the roof of your mouth.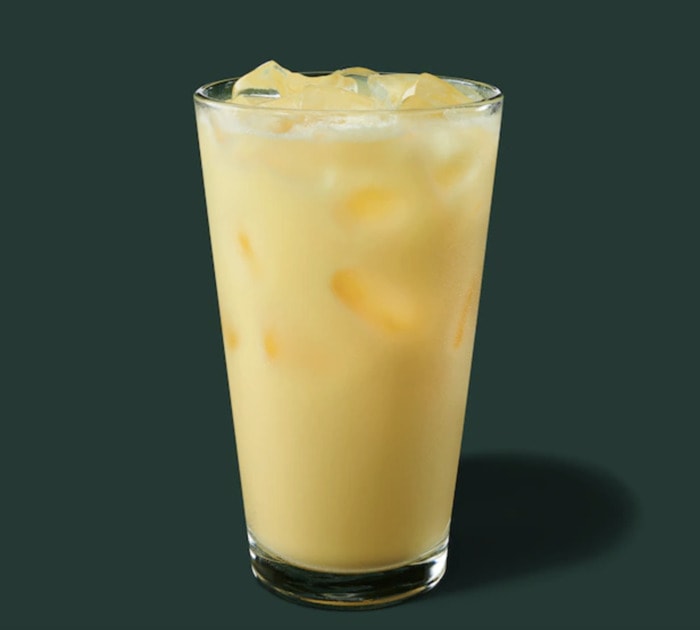 Starbucks Drinks That Are Naturally Vegan
You can order any of these straight off the menu.
Iced Brown Sugar Oatmilk Shaken Espresso
Iced Chocolate Almond Milk Shaken Espresso
Iced Golden Ginger Drink
Kiwi Starfruit
Kiwi Starfruit Lemonade
Mango Dragonfruit
Mango Dragonfruit Lemonade
Matcha Lemonade
Pineapple Matcha Drink
Pink Drink
Star Drink
Strawberry Açaí
Strawberry Açaí Lemonade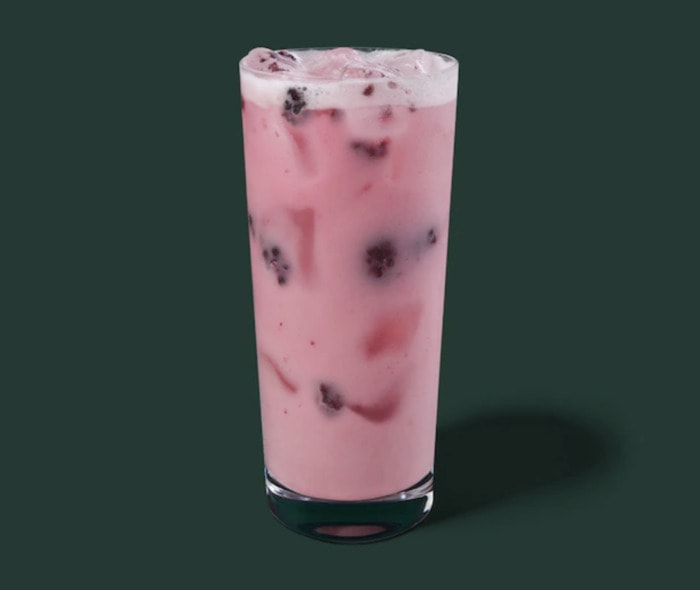 Vegan Starbucks Drinks
All of these drinks are vegan if you substitute the milk or ask for one other small modification. Ask for all Frappuccinos to be made with no whip.
Caramel Frappuccino
Coffee Frappuccino
Espresso Frappuccino
Hot Chocolate Drinks (except white hot chocolate drinks)
Iced, Hot, or Frappuccino Peppermint Mocha (omit dark chocolate curls)
Iced or Hot Matcha Tea Latte
Iced or Hot Cinnamon Dolce Latte (omit cinnamon dolce topping)
Iced or Hot Caramel Macchiato (ask for caramel syrup instead of caramel sauce)
Iced or Hot Caffe Mocha
Iced or Hot Blonde Vanilla Latte
Matcha Creme Frappuccino
Mocha Cookie Crumble Frappuccino (omit Frappuccino chips)
Mocha Frappuccino
Peppermint Hot Chocolate (omit dark chocolate curls)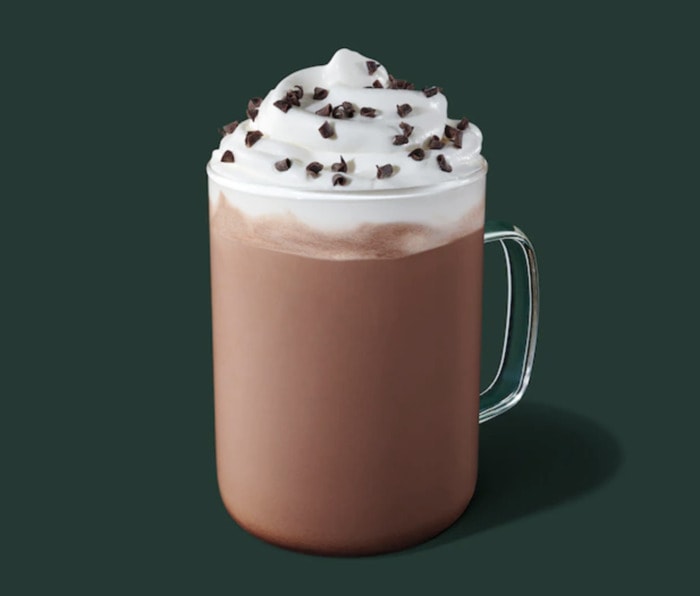 Starbucks Drink Extras That Are Not Vegan
All Sauces (except Mocha)
Caramel Sauce
Chai Tea Concentrate
Cinnamon Dolce Topping
Dark Chocolate Curls
Frappuccino Chips
Honey
Protein Powder
Salted Caramel Cream
Vanilla Sweet Cream
Whipped Cream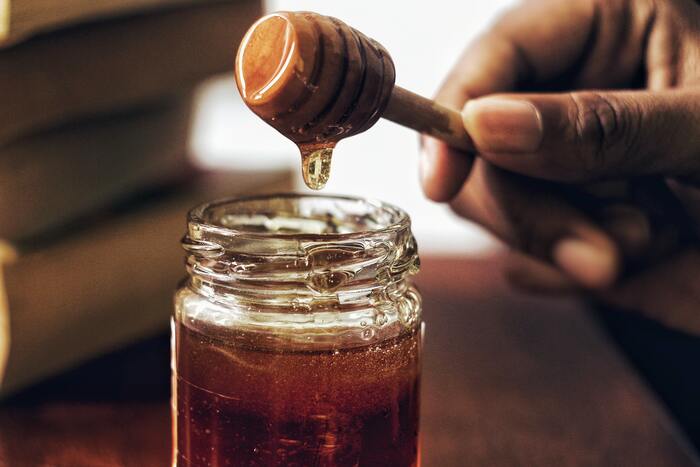 Starbucks Drinks That Can Never Be Vegan
There are a few Starbucks drinks that can't be made vegan due to honey or milk already being in the item. Always avoid these if you follow a plant-based diet and don't eat honey: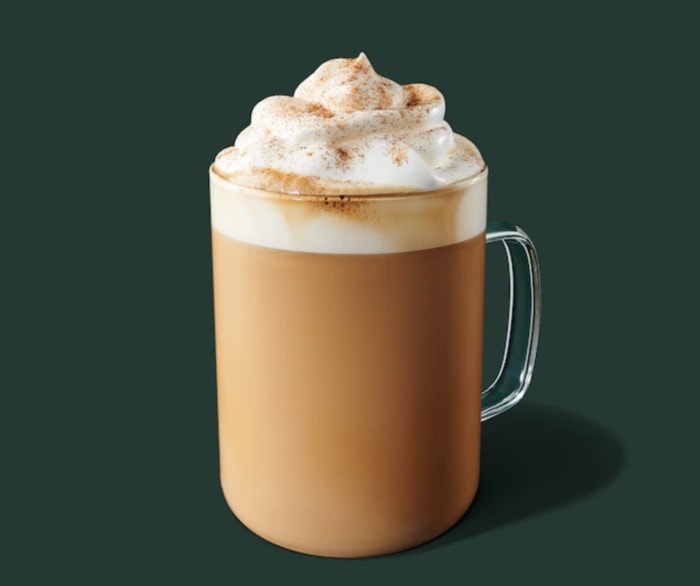 Starbucks Vegan Food Options
Different stores will have different food options, but here are a few of our favorites.
Chickpea Bites and Avocado Protein Box
Classic Oatmeal (with non-dairy milk)
Hearty Blueberry Oatmeal
Bagels – plain, sprouted grain, blueberry, or cinnamon raisin
Lentils & Vegetable Protein Bowl with Brown Rice
Hippeas chips
Justin's Almond Butter
Justin's Chocolate Hazelnut Butter
Bissinger's 75% Dark Chocolate + Sea Salt Mini Chocolates
Charles Chocolates' Caramelized Crisped Rice Bar
Fruit Salad
Vegan Superberry Açaí
Dried Fruit
That's it. Fruit Bars
Mixed Nuts
Smoked Almonds
Dang Sriracha Spice Sticky-Rice Chips
Peter Rabbit Organics Fruit Pouches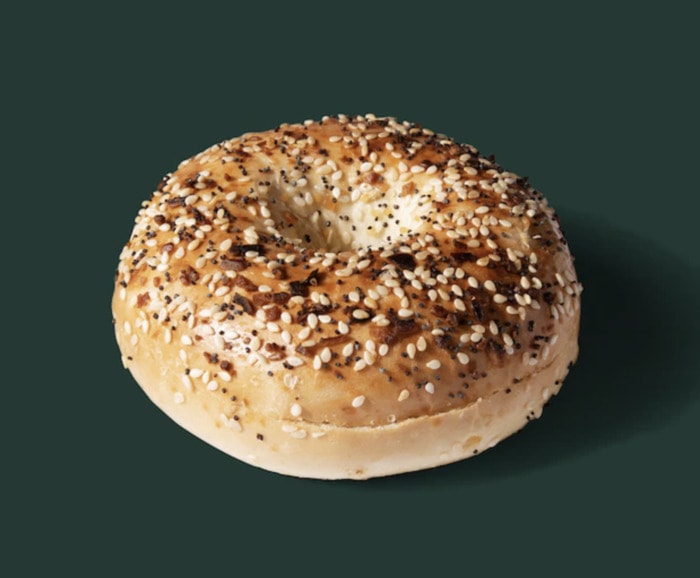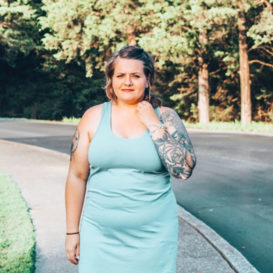 Latest posts by Ashley Hubbard
(see all)