Need a laugh? After braving everything over the past year, we're betting you do. Fortunately, there's a pretty extensive list for the funniest movies of 2022.
This year offered us some of the most innovatively hilarious films. They made us laugh, cry, think, and even – on very rare occasions – keep us off our phones for a whole hour. Miracles really do happen!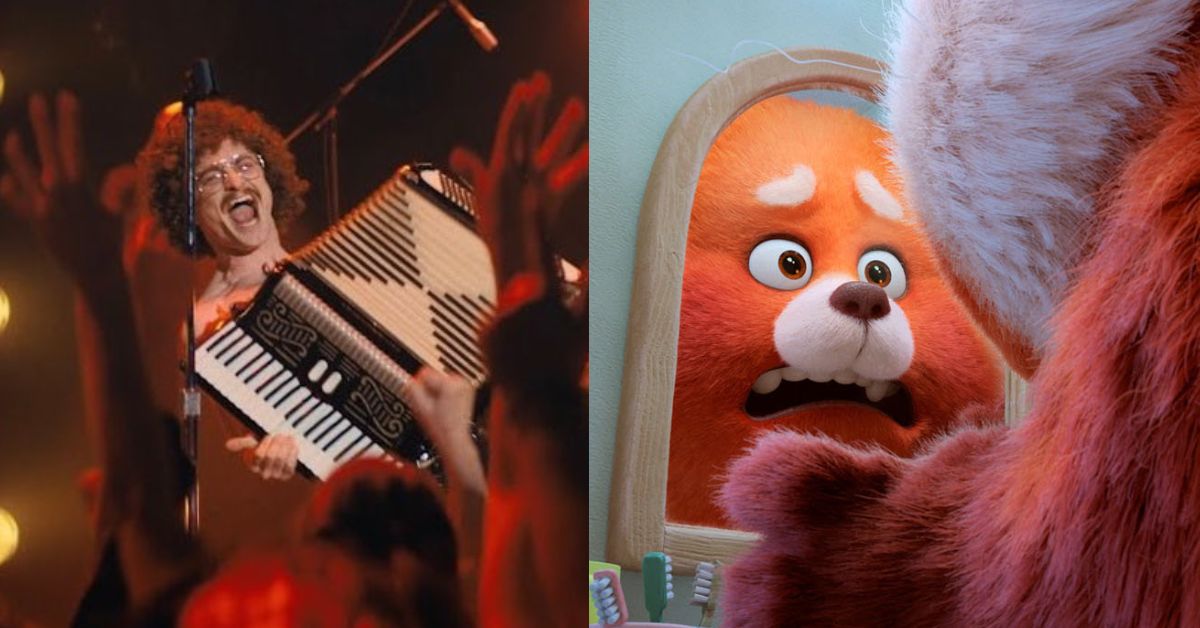 From a meta-comedy about a washed-up actor going through his own hard times, to a dimension-hopping epic that defies classification, you don't want to miss these funny films that came out in 2022. So grab some popcorn and put your phones on silent – it's movie time!
See, the jokes are already starting. We know you haven't had a ringtone since 2008.
The 10 Funniest Movies of 2022
1. The Unbearable Weight of Massive Talent
Nicolas Cage takes on the most challenging role of his career by starring as a washed-up Hollywood movie actor named… Nick Cage.
In The Unbearable Weight of Massive Talent, Cage gets an offer from super-fan and possible arms dealer Javi Gutierrez (The Mandalorian's Pedro Pascal) for one million dollars to hang out with him at his birthday party. Apparently, Baby Yoda was unavailable.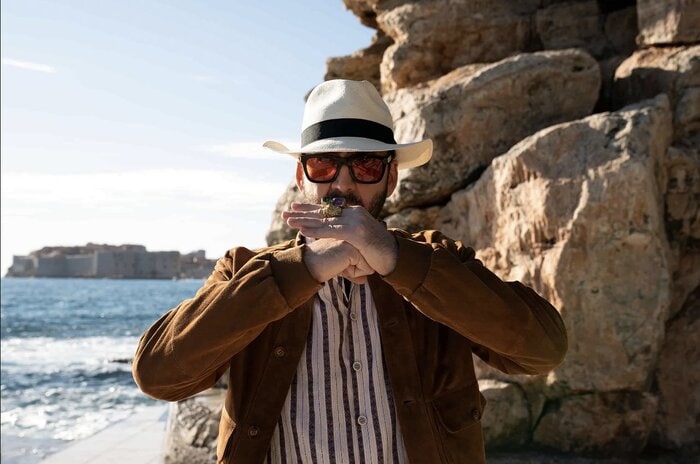 2. Weird: The Al Yankovic Story
Follow Al Yankovic (Daniel Radcliffe)'s rise to fame as he earns multiple platinum records with hits like "My Bologna" and "Another One Rides the Bus." Share in his agony as that wannabe Michael Jackson parodies his song "Eat It."
And, watch as pop star Madonna attempts to seduce the brilliant young songwriter so he'll… yeah, okay, so none of that happened to the real Weird Al. But we're betting you'll find Roku's biographical parody Weird: The Al Yankovic Story way more interesting than his actual life. Plus, Harry Potter plays Weird Al! Wonder how much Polyjuice Potion he had to drink?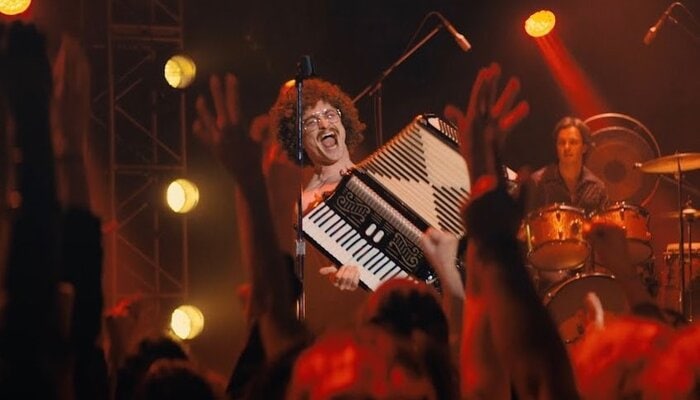 3. Bullet Train
Brad Pitt plays master assassin "Ladybug" who battles fellow killers "Lemon," "Tangerine," "Wolf," and "The Prince" on a high-speed Japanese bullet train. A giant Pokemon-like mascot gets punched in the face, and there's an ode (or two) to Weekend at Bernie's. What more could you want?
It's chaotic, clever, and the plot has more twists than a sketch rollercoaster that, in hindsight, probably shouldn't have been made in the first place.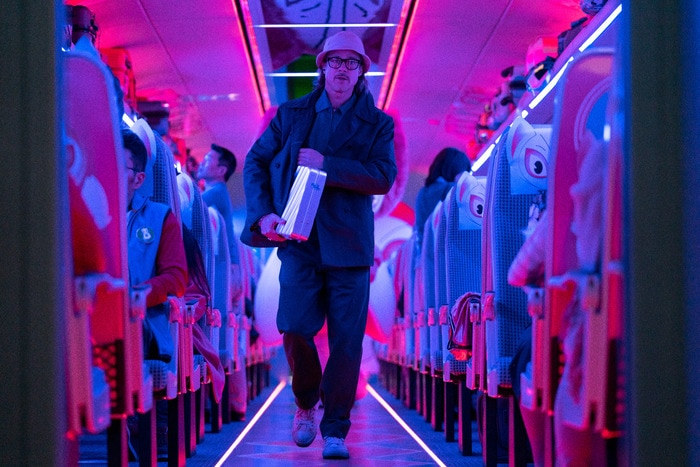 4. Everything Everywhere All at Once
If 2022 taught us anything, it's that the multiverse is awesome. Just ask Michelle Yeoh, who stars in Everything Everywhere All at Once. Her character Evelyn travels through parallel realities where she's a martial arts star, hibachi chef, dominatrix, rock with googly eyes, and a pianist with hot dog fingers.
Along the way, she tries to get her taxes done, improve her relationship with her daughter, and find happiness. We're just waiting for the royalties from this film that clearly just replicated our average Tuesday.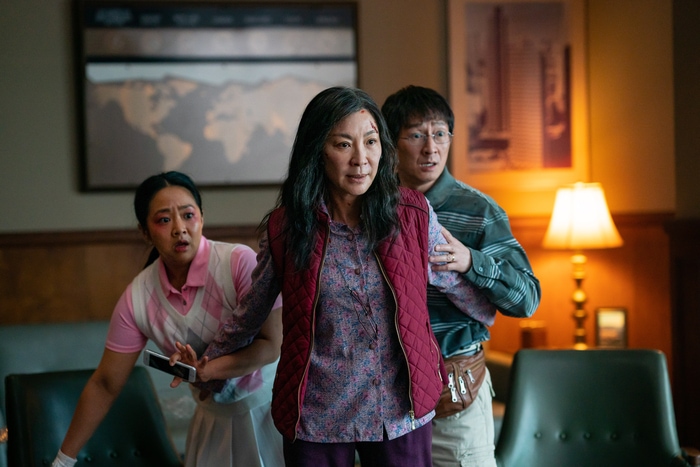 5. The Bob's Burgers Movie
Running a burger restaurant is hard — especially when a sinkhole opens in front of your place, exposing the skeleton of a carnie your landlord may have murdered.
Hoping to clear their landlord's name (and get a break in their rent), the Belcher family investigates the crime and ends up uncovering a plot involving cufflinks, submarines and one nasty speargun. Is it too late to consider a food truck?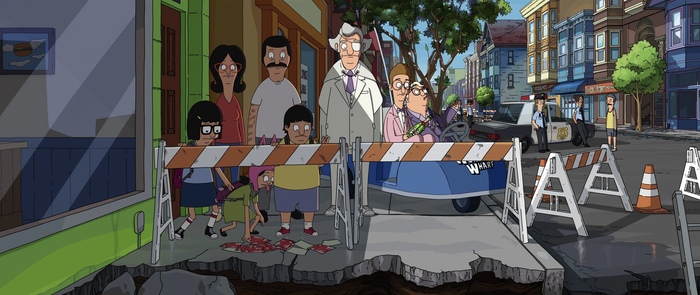 6. The Lost City
Romance novelist Loretta Sage (Sandra Bullock) traipses through the jungle in a purple sequined jumpsuit searching for the priceless Crown of Fire. That is, after billionaire Abigail Fairfax (Daniel Radcliffe) had kidnapped her, believing that her novels are based on actual archeological research.
Despite the seemingly ridiculous premise, the authors in my Facebook group assure me that The Lost City is an accurate depiction of how all romance novelists live. Especially the part about the jumpsuit.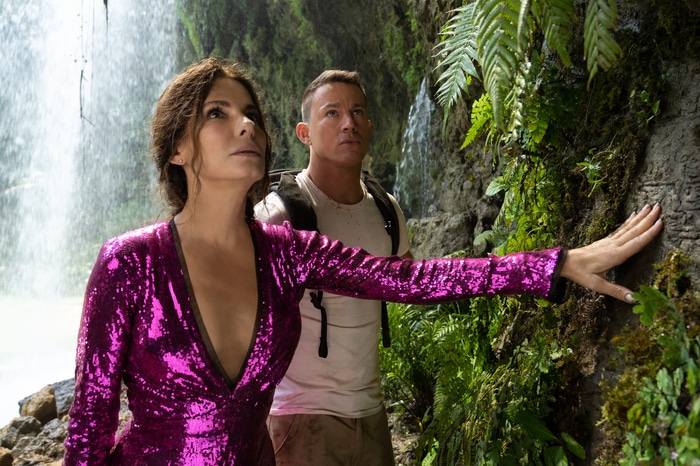 7. Turning Red
Audiences loved this animated Pixar fantasy-comedy about a 13-year-old girl who inherits a hereditary curse that turns her into a giant red panda whenever she experiences strong emotion. And you thought that unibrow you got from your great-aunt was bad.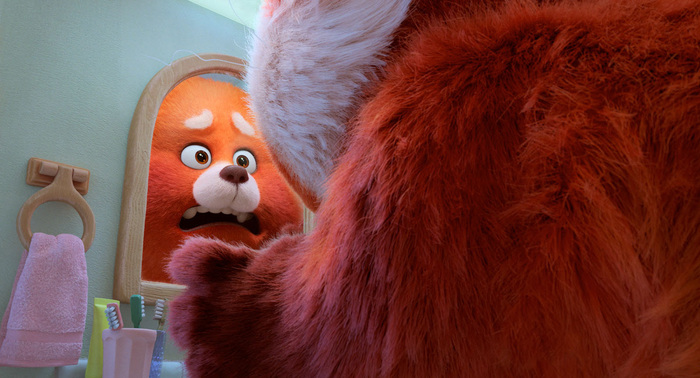 8. The Bad Guys
Makeovers are tough. But when the guy who wants to rebrand himself into a good guy is the actual Big Bad Wolf, you know you're in for a rough time. Throw in a crew of misfit criminals named Mr. Snake, Mr. Piranha, Mr. Shark, and Ms. Tarantula, and you've got yourself a recipe for one of the funniest animated films of 2022. And a pretty good crew for Noah's arc.
Want more animated bad boys? Puss in Boots will be making his return to the big screen in December 2022 in Puss in Boots: The Last Wish.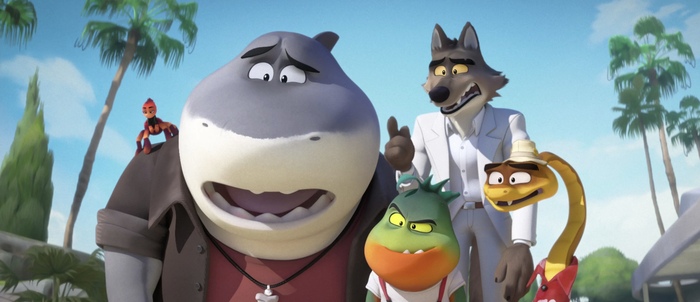 9. Glass Onion: A Knives Out Mystery
Southern super sleuth Benoit Blanc (Daniel Craig) returns to peel back the layers of a twisted conspiracy in Glass Onion. This time, he's invited to a private island owned by billionaire Miles Bron (Edward Norton) who's assembled an eclectic group of friends (played by ensemble cast Kathryn Hahn, Kate Hudson, Dave Bautista, Madelyn Cline, Janelle Monae, and Leslie Odom Jr.).
Together, they all participate in a next-level murder-mystery game. You know, the kind where someone gets killed for real.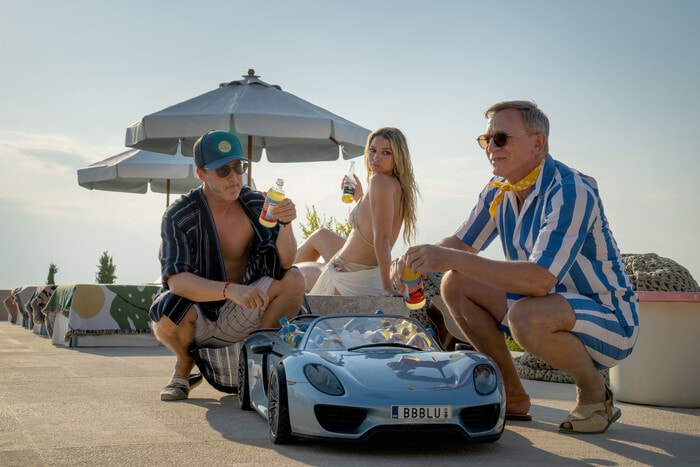 10. Thor: Love and Thunder
Okay, so maybe it wasn't everyone's favorite MCU movie. Still, Taika Waititi's superhero comedy got plenty of audiences laughing throughout the film.
Whether we're seeing the God of Thunder take on a bunch of space-muppets with the Guardians of the Galaxy, contend with his ex-girlfriend (and ex-hammer), or suffer a serious wardrobe malfunction courtesy of a skirt-wearing Zeus (Russell Crowe), Thor: Love and Thunder was made for late-night viewing parties where you can just chill and explore the wackier side of the Marvel Universe. And Chris Hemsworth's abs.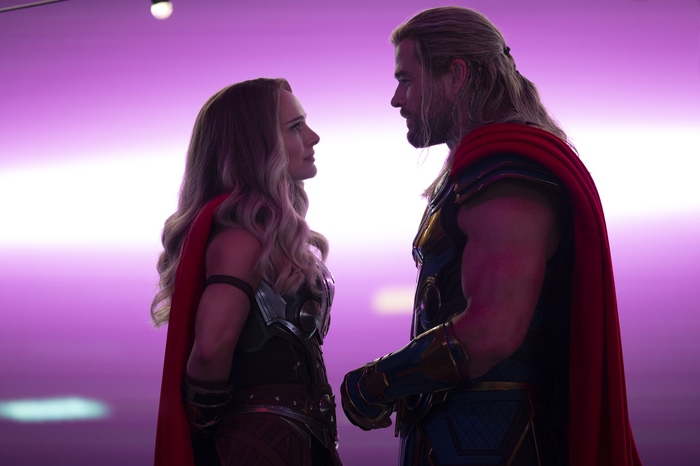 Latest posts by Michael Jung
(see all)