Starbucks is making moves left and right for 2023. First, they tried to get the States drinking olive oil with their coffee. Then they're launching a whole new line of Starbucks cups and tote bags at Disney World. And, this summer, they're reportedly collaborating with designer Tim Singleton on a line of rainbow Starbucks tumblers for Pride.
But between all of that, there's also a new Starbucks summer menu for 2023, starting May 9th. Tote bags are cute are all, but we can't eat or drink them. Well, we shouldn't.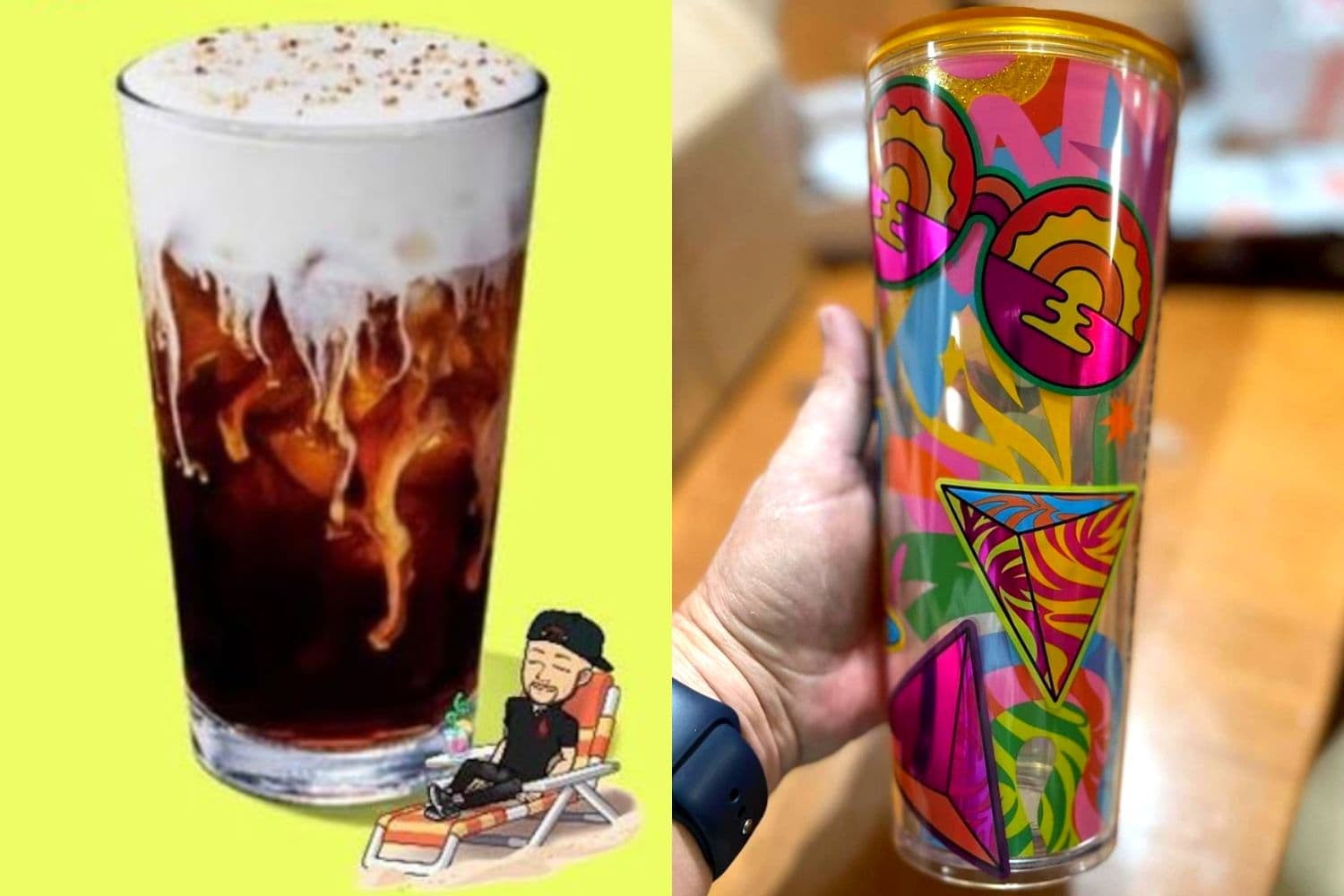 What Will Starbucks Summer Menu for 2023 Include?
The Starbucks summer menu begins May 9th, and includes the following items:
Green Apron Coffee Blend (new)
Bumblebee Cake Pop (new)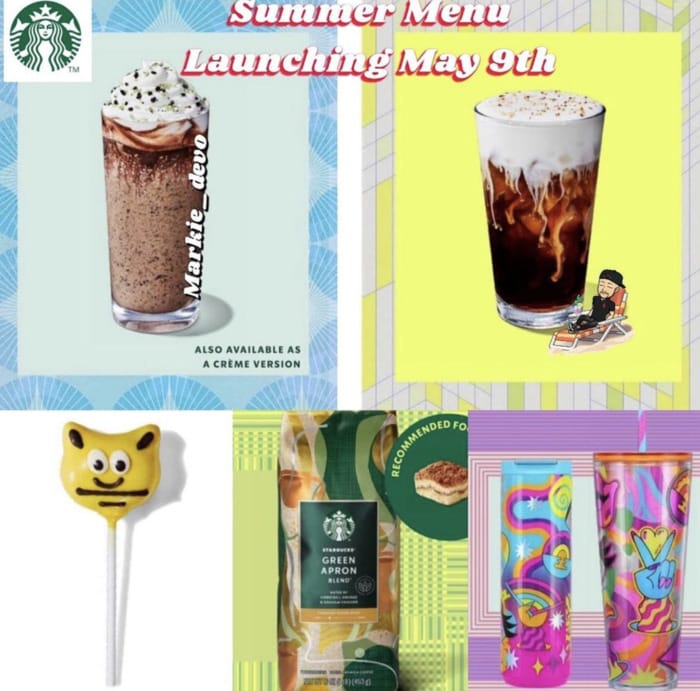 Starbucks Summer Menu for 2023
1. Chocolate Java Mint Frappuccino
This new mint chocolate chip Frappuccino will combine the two flavors that have been a classic for decades. No, not gin and tonic. Chocolate and mint. Finally, a Thin Mint in drinkable form. Without the help of your blender. Just theirs.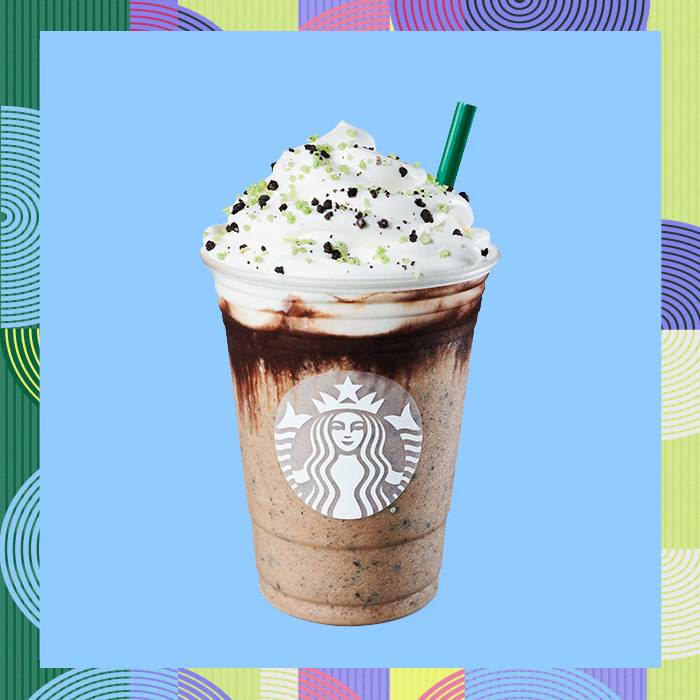 2. White Chocolate Macadamia Cream Cold Brew
This nutty, sweet pairing of rich macadamia nuts with white chocolate should be a great counterbalance to the slightly bitter cold brew.
Last year, Starbucks stores in Asia offered a White Chocolate Macadamia Frappuccino that incorporated a white chocolate macadamia syrup so we're guessing that's what they're going to use in this drink. It also featured a plant-based whipped cream. Anytime they want to bring that over would be great.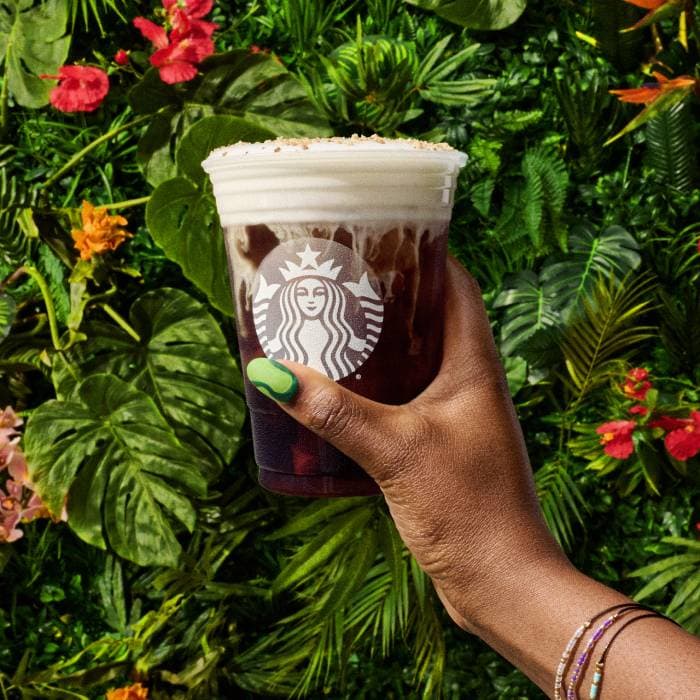 3. Green Apron Coffee Blend
To create the Green Apron blend, Starbucks says they worked with 24,000 of their partners (read: people who work for Starbucks) to determine the "which coffee regions to include, the flavor and roast profile" of the coffee.
According to the press story, "the result is a light and lively Blonde roast, with hints of Honeybell orange and graham crackers." Still no S'mores Frapp, though, huh?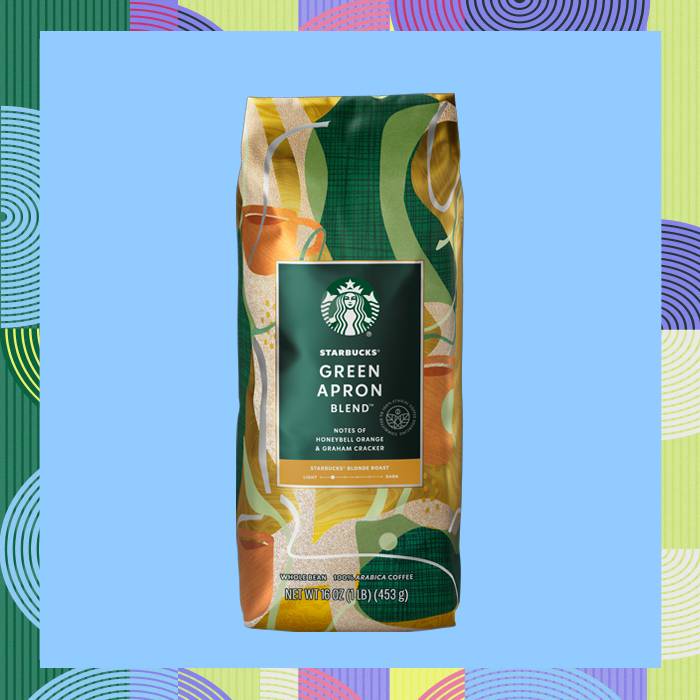 4. Bumblebee Cake Pop
It's a cake pop shaped like a pensive bee. Celebrate summer by biting its head off.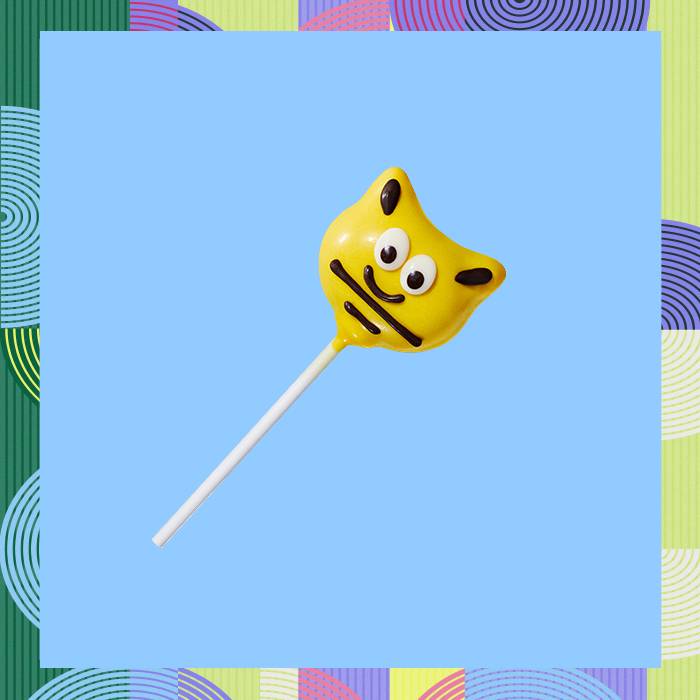 5. Tim Singleton Tumbler Collaboration
Tim Singleton's queer pride designs are bold, colorful, and exactly what you'd want on a t-shirt, poster, or in this case, your Starbucks tumbler. The 70s-inspired designs we've seen so far are going to be collector-worthy.
Here's your first look at some of the cup and tumbler designs.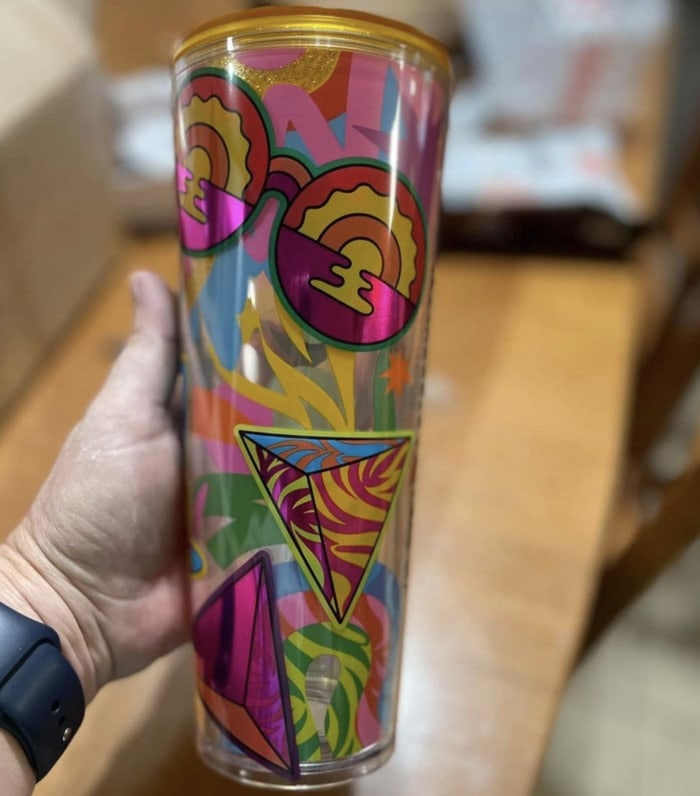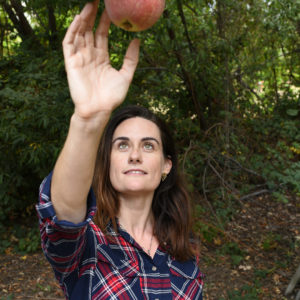 Latest posts by Rebecca Swanner
(see all)