I'm not always the most decisive person, but I will always choose to order mint chocolate chip ice cream at any time of year. So, I was beyond excited to see that the Starbucks 2023 summer menu included a Chocolate Java Mint Frappuccino. My favorite frozen dessert, plus coffee? Take all my money now.
So I hopped on over to my local shop and ordered one to see if it was actually worthy of all my praise and hard earned cash. Or at least the crumpled up dollars I found in my car that totally don't have a mysterious smell to them. Here's my honest review of the Starbucks Chocolate Java Mint Frappuccino, and if it's worth ordering yourself.
And if you actually hate mint and are very confused about how you ended up here, check out our review of the other new summer drink, the White Chocolate Macadamia Cream Cold Brew.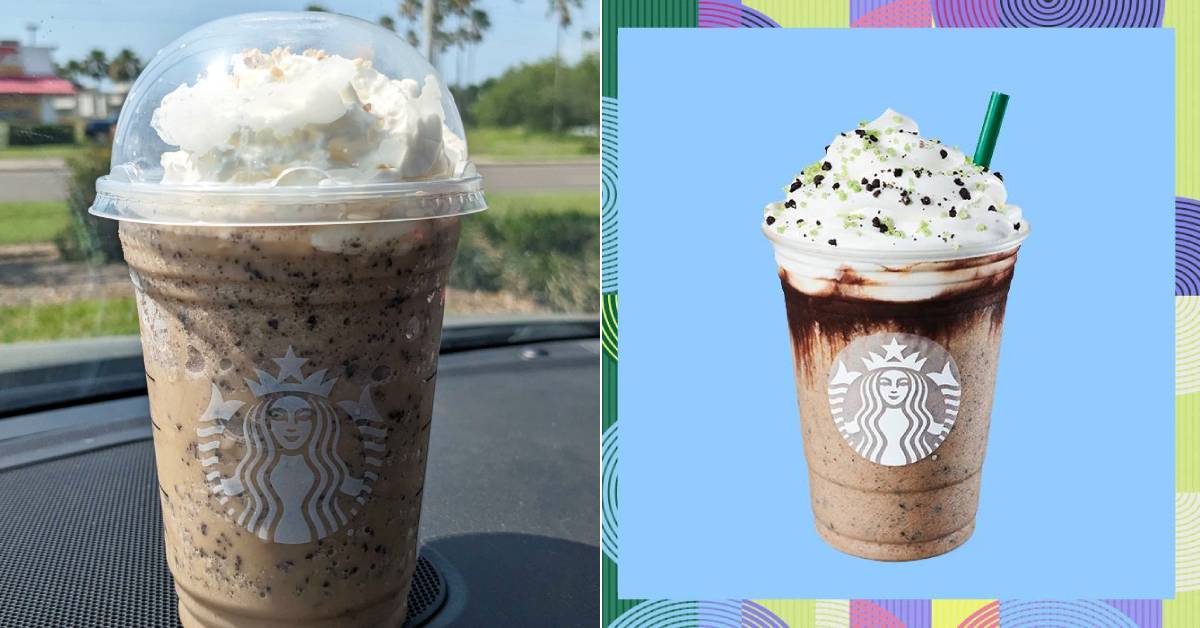 What Is the Starbucks Chocolate Java Mint Frappuccino?
According to Starbucks, this Frappuccino combines the flavors of coffee, sweet chocolate, and refreshing mint. Then it blends in Frappuccino chips and tops it all off with mocha sauce, whipped cream, and chocolate-mint cookie crumble.
According to my taste buds…that all checks out! It's chocolaty and minty, and there's some nice texture with the Frappuccino chips. It seamlessly joins the ranks of the many, many other Starbucks Frappuccinos. It's like they know what they're doing or something.
How much caffeine and sugar is in it?
The grande drink with whole milk will cost you $5.95 plus tax, and has 490 calories, 69 grams of sugar, 20 grams of fat, 6 grams of protein, and 105 mg of caffeine.
It's exiting the realm of "coffee" and into the world of "milkshake." Oddly enough, Meryl Streep is mayor of both those places.

My Honest Starbucks Chocolate Java Mint Frappuccino Review
The first sip was very minty. And was definitely a "green" kind of minty. You know how fancy mint chocolate chip ice cream is off-white, and less fancy mint chocolate chip ice cream is bright green? The flavor of this frapp falls into the second category.
And I'm not exactly complaining about that. There's a time and a place for both. And your breath will smell better after you eat either of them! But the Starbucks Chocolate Java Mint Frappuccino has a strong artificial flavor to it. Who would have guessed that the baristas weren't grinding fresh mint leaves back there?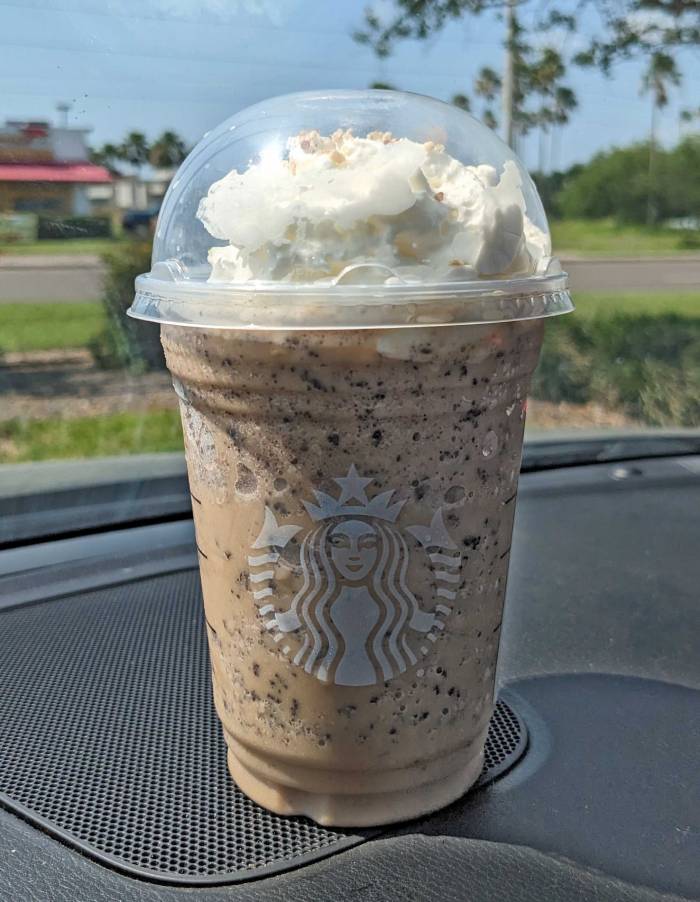 After the first sip, I really stirred up the drink to mix everything together. Call me a pro chess player, because that turned out to be an excellent move. It stirred up the chocolate chunks and combined all the flavors even more, and that got rid of some of the artificial taste.
The chocolate chunks taste like tiny Oreo cookies mixed into the drink, which was absolutely delightful. A snack within a treat? We're really living in the future here.
Now, according to the Starbucks description and the "Java" in the drink's name, there's supposed to be some coffee flavor in here. But I didn't really get a taste of that. Now I will preface this part of my review by admitting that I'm one of those psychos who loves to drink a black Americano. Since I enjoy a strong coffee taste, take this opinion with a grain of salt.
Or more accurately, sugar. Did I mention how much sugar is in this drink?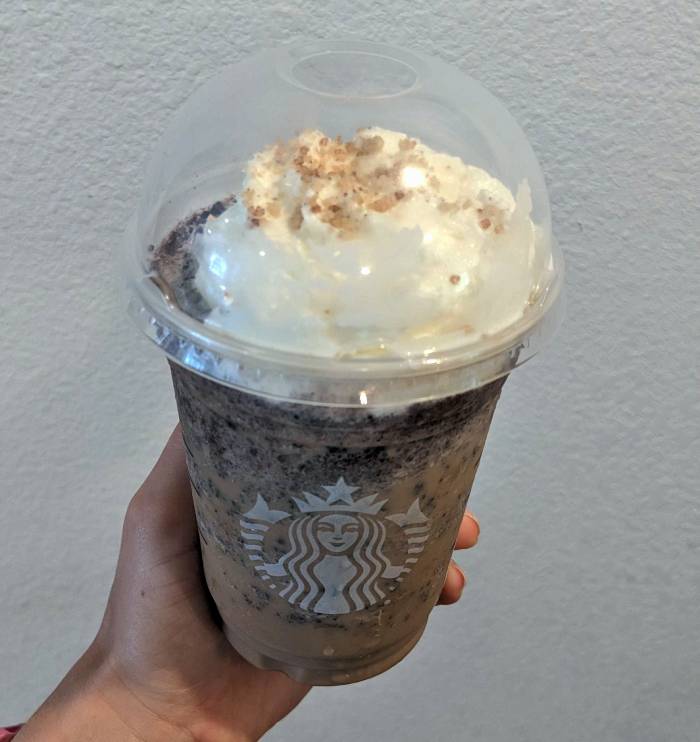 Finally, there's the crunchy bits on top. I don't think my order had the official toppings on it, because it didn't look like what was in the Starbucks photo, and it wasn't minty at all. Instead, it was tan, crunchy, sugar chunks that tasted really burnt. They didn't add anything to the drink for me. Other than more sugar. Which apparently was lacking.
Overall, the Chocolate Java Mint Frappuccino is pretty good. It's absolutely giving summer vibes, it's super refreshing, and it'll satisfy even the strongest of sweet tooths. However, it's not going to quench my craving for mint chocolate chip ice cream. So BRB while I go grab a scoop and intensify my impending sugar crash even more.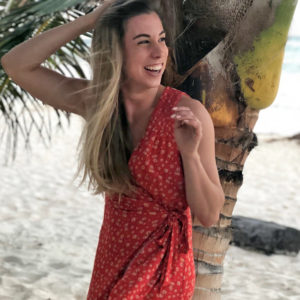 Latest posts by Hannah Rex
(see all)