For their summer 2023 menu, Starbucks unveiled two new drinks: the Chocolate Java Mint Frappuccino and the White Chocolate Macadamia Cream Cold Brew for you to fill your Stanley cups with. There's also an adorable Bumblebee Cake Pop, which technically you could also fill your tumbler with but would be difficult to actually drink.
Growing up, I loved the macadamia nut shortbread cookies from Hawaii and, before I discovered the world of dark chocolate, was a huge fan of white chocolate. Would Starbucks' new drink bring me back to those days? Well, here's my White Chocolate Macadamia Cream Cold Brew review.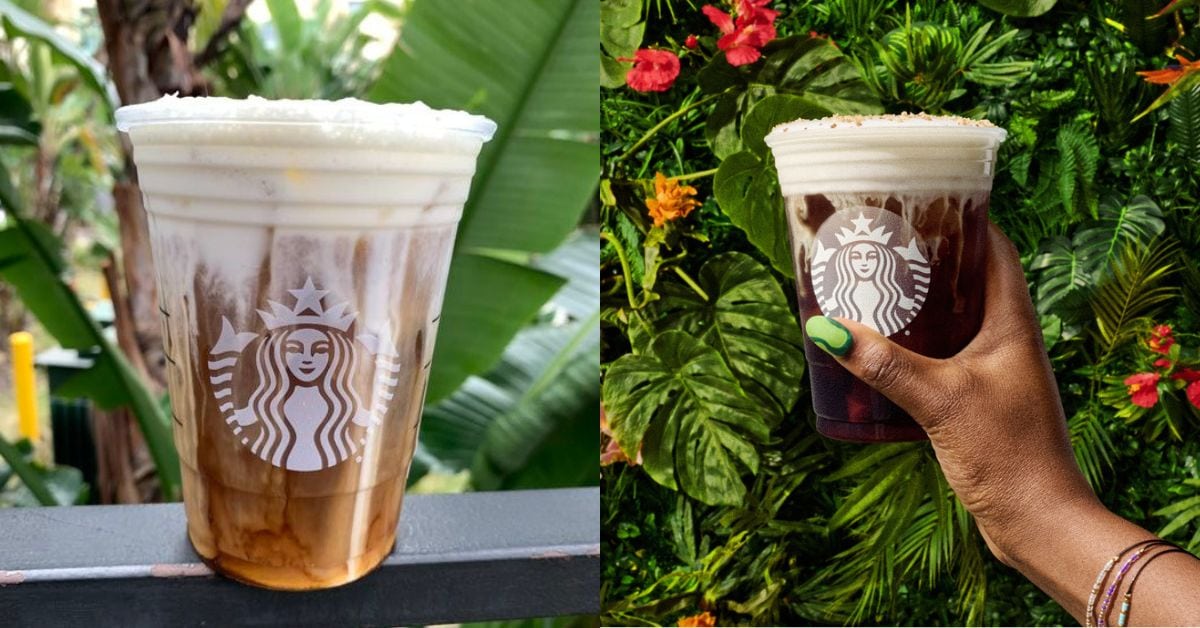 What Is the White Chocolate Macadamia Cream Cold Brew?
Starbucks has a lot of cold brews. So many, in fact, that they don't list them all on the in-store menu. (But you can find a list of them here.) Their newest is the White Chocolate Macadamia Cream Cold Brew made with macadamia syrup, then topped with a white chocolate macadamia cream cold foam and toasted cookie crumbles.
Starbucks says it "combines the balanced and smooth taste of Starbucks Cold Brew with a summer twist." And, to some, that twist is more exciting than Summer Fridays.
How much caffeine is in the cold brew?
The grande with 2% milk has 240 calories, 30 grams of sugar, 11 grams of fat, 2 grams of protein, and 185 mg of caffeine. So it'll wake you up. And then, possibly prevent you from falling asleep for the next 15 hours.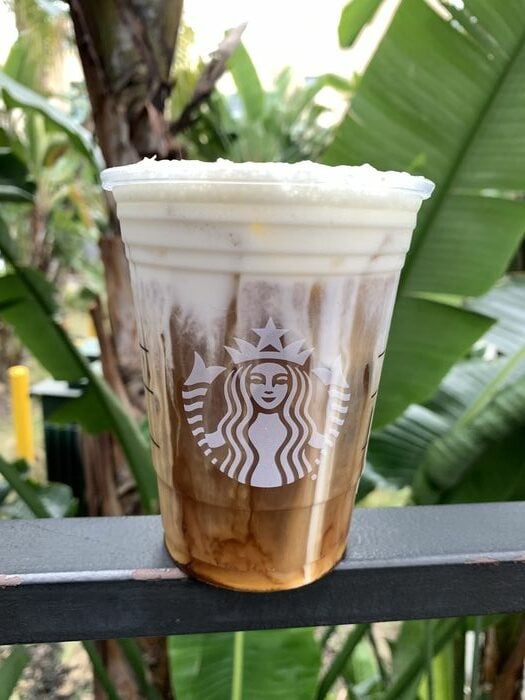 My Review of the White Chocolate Macadamia Cream Cold Brew
I love sweet cream on top of my cold brew. I also love finding $20 in my pocket, but it's not as tasty. Sweet cream reduces the punch of the cold coffee and Starbucks's version is one of the best. (If you're in Los Angeles, I also highly recommend Maru's.)
In the White Chocolate Macadamia Cream Cold Brew, the sweet cream is delicious as always and tastes slightly toasted, thanks to the addition of two pumps of macadamia nut syrup.
But, I didn't get much from the cookie sprinkles on top. On their own they have a nuttiness, almost speculoos like flavor. But here, they're lost in the sweetness of the cold foam. And probably the void. That pesky thing.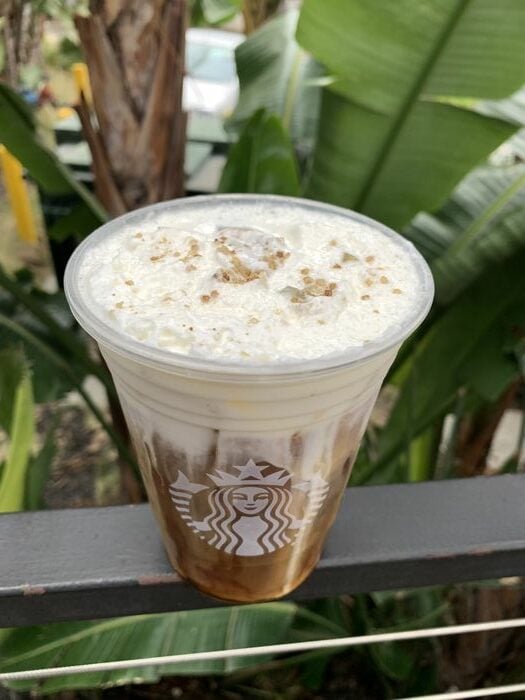 And, the macadamia nut flavor takes a bit of time to come through. It doesn't really show itself at first, so the resulting flavor is mostly just coffee and sugar. The sharp coldness of the ice also dulls the overall taste, so I decided to let it warm up a bit. In doing so, I lost all of the textured cookie bits, but it did allow the macadamia nut flavor to step forward slightly. Don't ask where those legs came from, it's fine.
As for the white chocolate? Well, it was nowhere to be found. Perhaps it's supposed to be like the "h" in French words? If you're craving their white chocolate flavor, I recommend ordering a White Chocolate Mochas instead. Or like…a bar of white chocolate.
Honestly, I thought the White Chocolate Macadamia Cream Cold Brew was pretty bland and not the best Cold Brew they have. You can use the macadamia nut syrup in other drinks, such as those on the secret menu.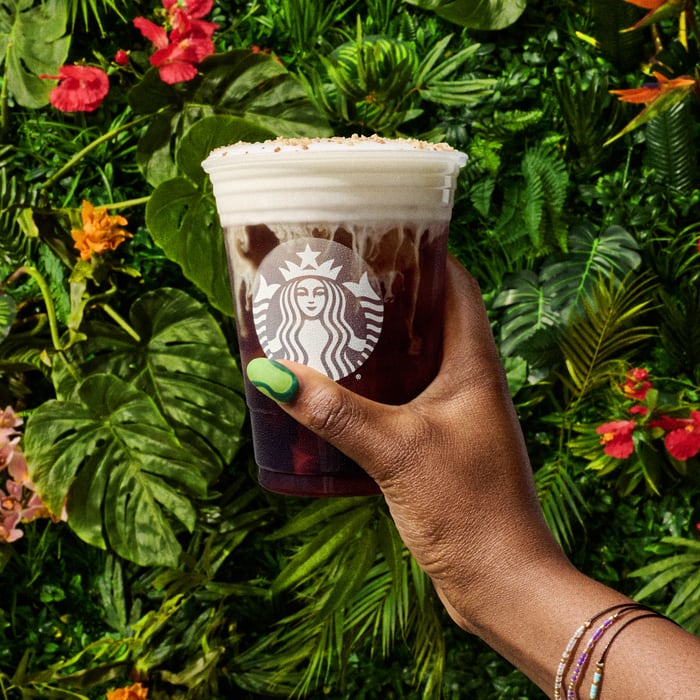 And the cookie topping would be great in this secret menu Cookie Butter Latte or even in their Salted Caramel Cream Cold Brew you wanted to add some texture (good luck having those little cookie bits stand out against the caramel).
But, overall, I'll pick the Vanilla Sweet Cream Cold Brew or the Pumpkin one over this.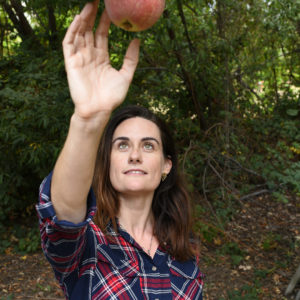 Latest posts by Rebecca Swanner
(see all)