If you've hung around Starbucks around the holidays the past few years, you've probably noticed the Irish Cream Cold Brew.
After the success of the Pumpkin Cream Cold Brew and a seemingly growing supply of folks who want their coffee iced while it's freezing outside, Starbucks is paying attention. Maybe they'll eventually also stop charging for milk alternatives.
According to Starbucks, the Irish Cream Cold Brew — made with flavored cold foam and syrup was inspired by product developer Erin Marinan's family tradition of blending batches of Irish cream to add to coffee and give as gifts. Here's more about the drink, including six secret menu ways to enjoy it.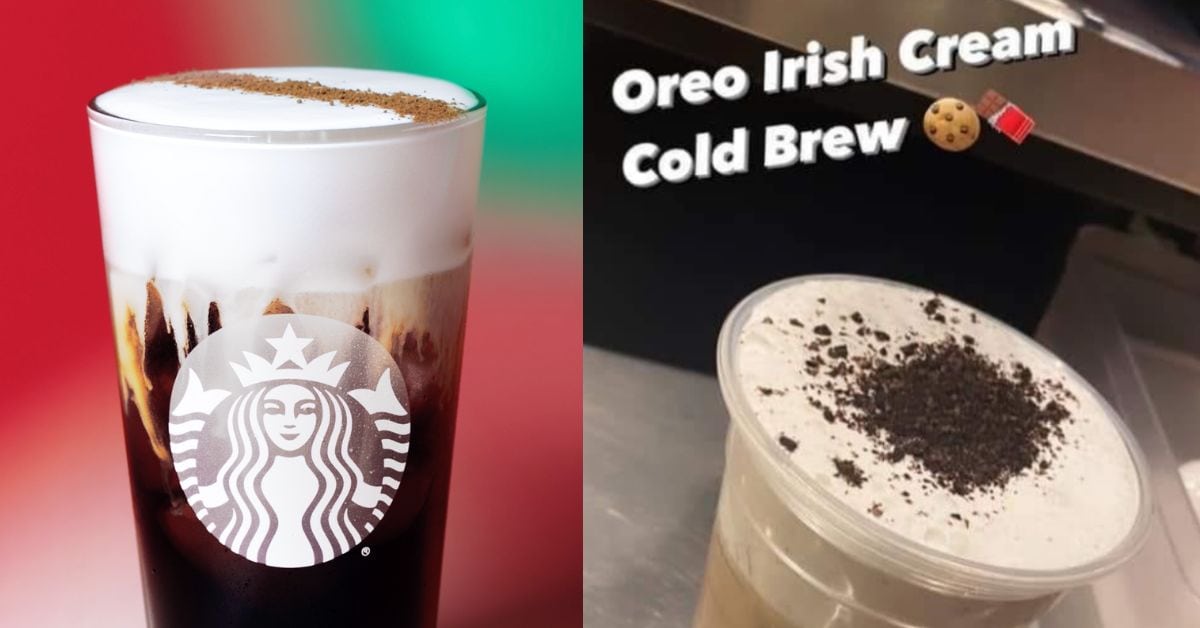 What Is The Starbucks Irish Cream Cold Brew?
According to the coffee giant, the Starbucks Irish Cream Cold Brew is "…everything and more that you ever wanted in a sippable, dreamy holiday drink." Which could be a stretch considering we like alcohol in our sips and dreams.
It consists of Starbucks Cold Brew, Irish cream syrup, and ice topped with vanilla sweet cream cold foam with Irish cream syrup mixed in and dusted with cocoa powder.
In 2019, the Irish Cream Cold Brew joined the holiday menu and became an instant hit. And it's been back for the holidays ever since. Unlike grandpa. He refuses to return from Hawaii. And, honestly, we can't blame him.
Despite the drink's popularity, it is seemingly still just a holiday drink and is available only until supplies last each year.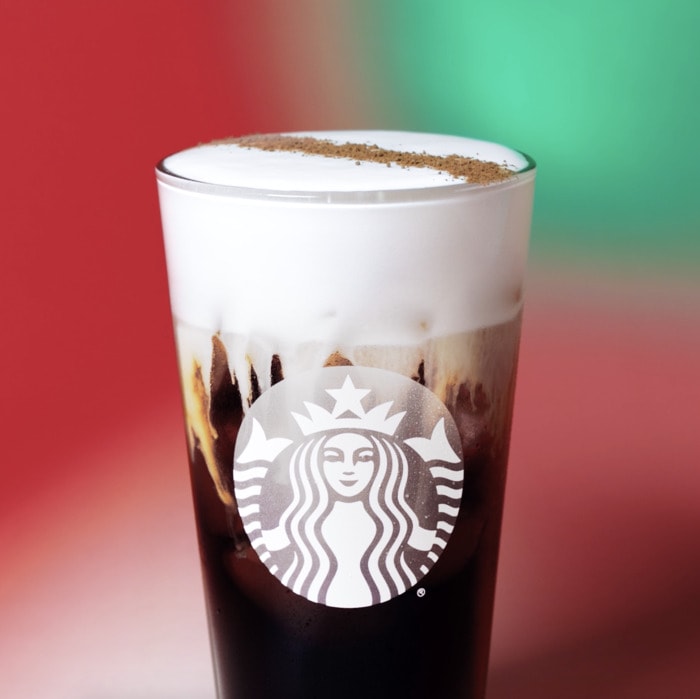 How Many Calories Does the Irish Cream Cold Brew Have?
Nutritionally, the grande size has 200 calories, 24 grams of sugar, 11 grams of fat, 2 grams of protein, and 185 mg of caffeine.
What Does The Starbucks Irish Cream Cold Brew Taste Like?
It tastes a bit like hot cocoa, but with coffee. There's still a coffee taste, but the flavor is subtle enough for those who don't love the taste, especially with the notes of cocoa and vanilla.
It's fluffy and slightly sweet on top, but with a slight bitterness lurking under the surface. So if you don't go to Starbucks for the sugar rush, this may be a good drink for you.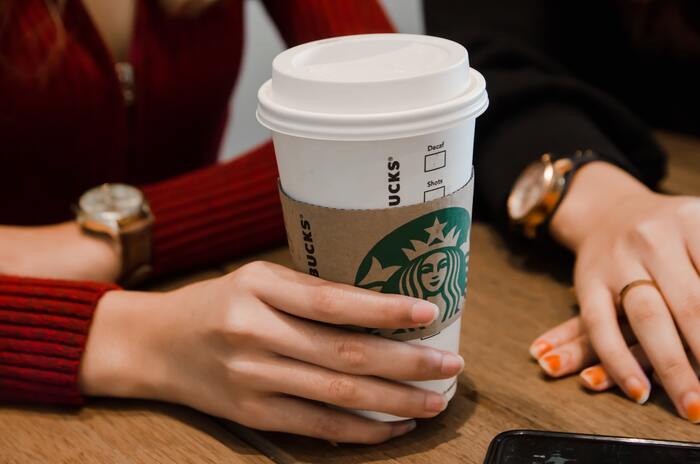 But Doesn't Irish Cream Mean Whiskey?
Traditionally, "Irish cream" has a smooth velvety flavor featuring notes of sweet cream, vanilla, and Irish whiskey. And Irish Coffee is a caffeinated alcoholic drink consisting of Irish whiskey, hot coffee, cream, and sugar. We have a great recipe for Irish Coffee here.
So, if you really want to keep things traditional, adding a little Irish whiskey to your cup should be perfectly acceptable.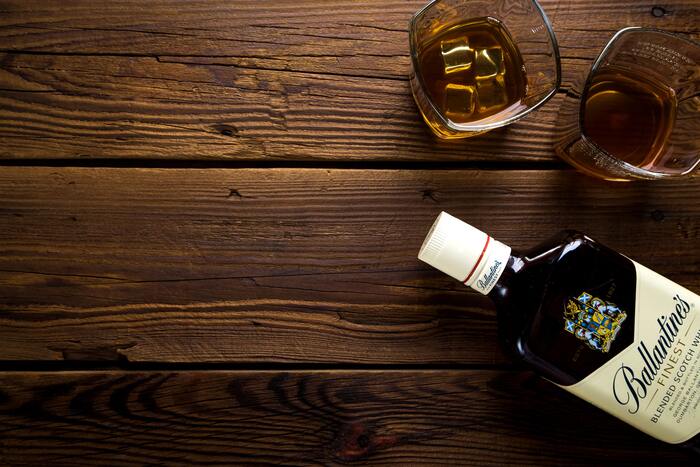 6 Starbucks Irish Cream Cold Brew Secret Menu Drinks
1. Nutty Irishman
Order a Grande Iced Shaken Espresso
Ask for no classic syrup
Sub with almond milk
Add 2 pumps of hazelnut syrup
Add 3 pumps of Irish cream syrup
Top with Irish cream cold foam and chestnut praline topping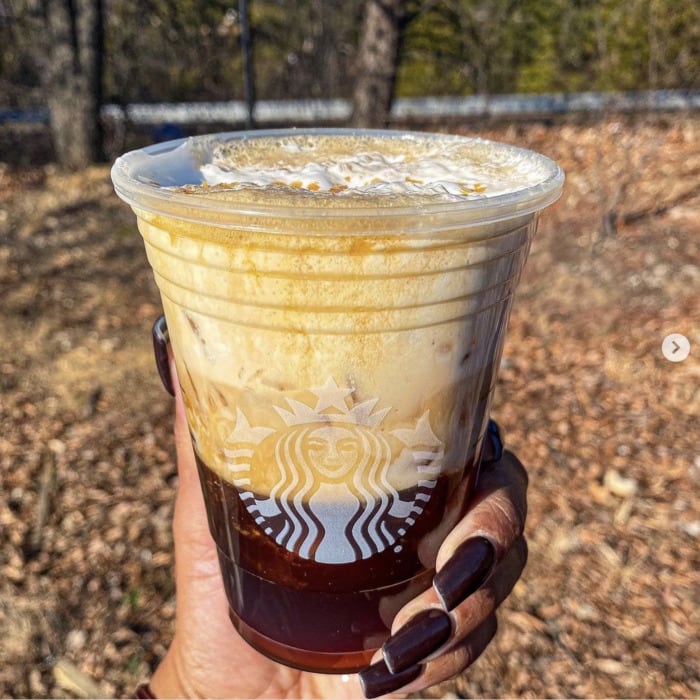 2. Irish Cream Chestnut Praline Latte
Order a Venti Iced Chestnut Praline Latte with blonde espresso and an extra shot
Ask for no whip
Add 2 pumps of chestnut praline syrup
Add Irish cream cold foam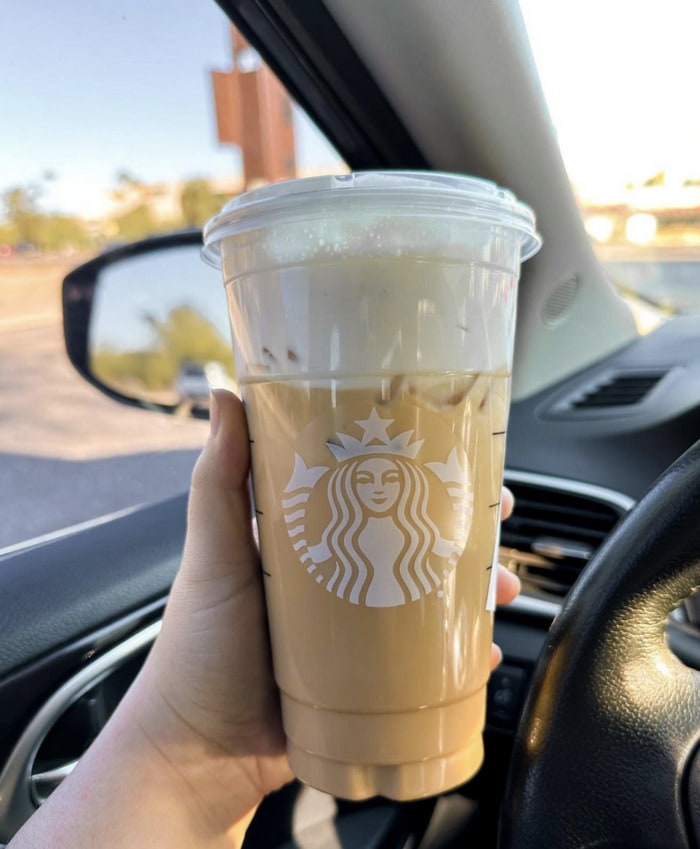 3. Clover Cold Brew
Totally the Bomb invented this clever drink with a green top. Here's how to order it:
Order a Venti Cold Brew
Ask for 4 pumps white mocha
Ask for 2 pumps vanilla syrup
Ask for Vanilla Sweet Cream Cold Foam
Ask for a scoop of matcha and 2 pumps Irish Cream syrup
4. Iced Irish Cream Latte
5. Vegan Irish Cream Cold Brew
Order an Irish Cream Cold Brew
Ask for your choice of non-dairy milk
Ask for non-dairy milk in the cold foam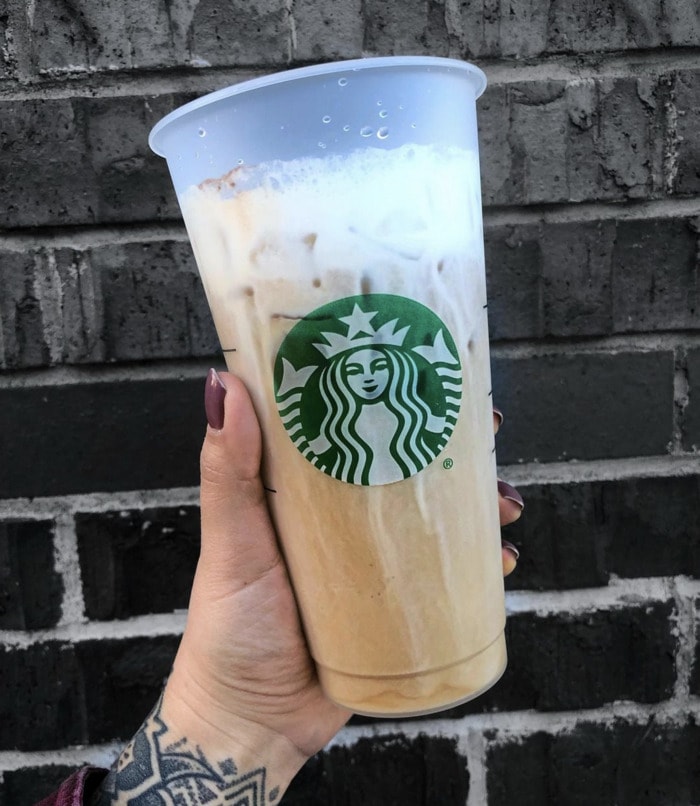 6. Oreo Irish Cream Cold Brew
Order an Irish Cream Cold Brew
Add 2 pumps of white mocha
Ask for mocha cookie crumbles to be mixed into the cold foam
Ask for mocha cookie crumbles on top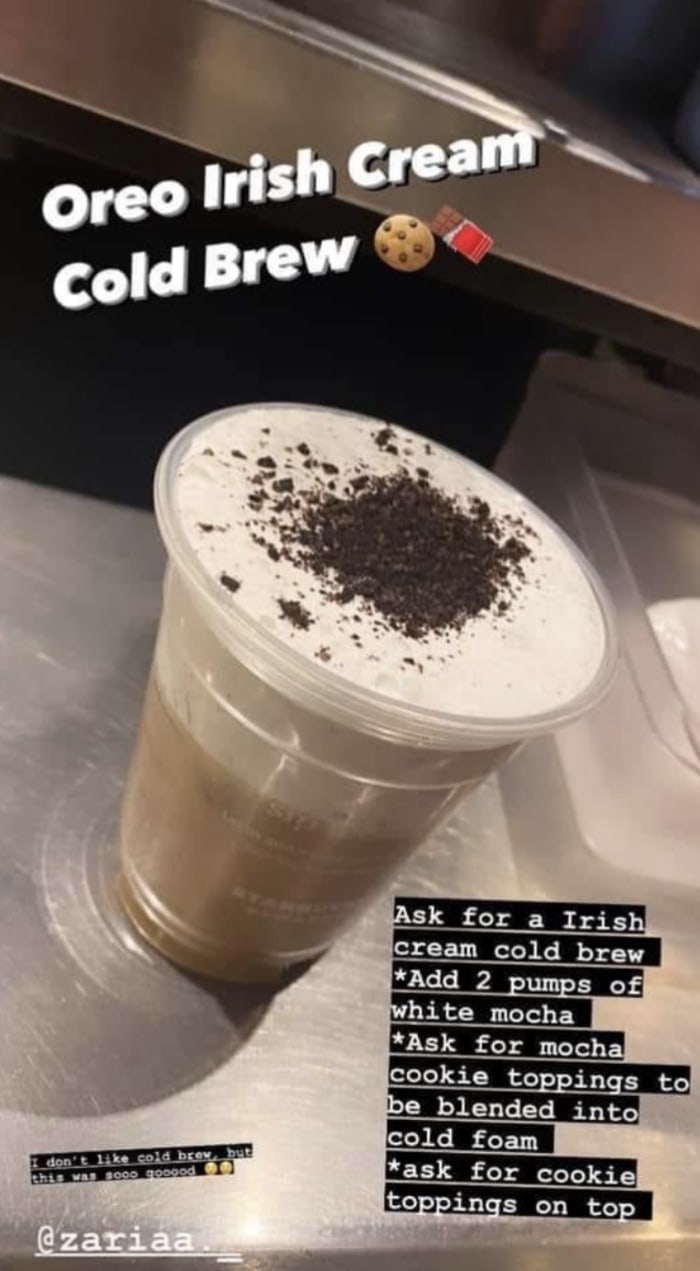 7. Irish Cream Frappuccino
Order a grande of your favorite Frappuccino flavor
Ask for 3 pump Irish Cream syrup
Ask for Mocha Cookie Crumbles on top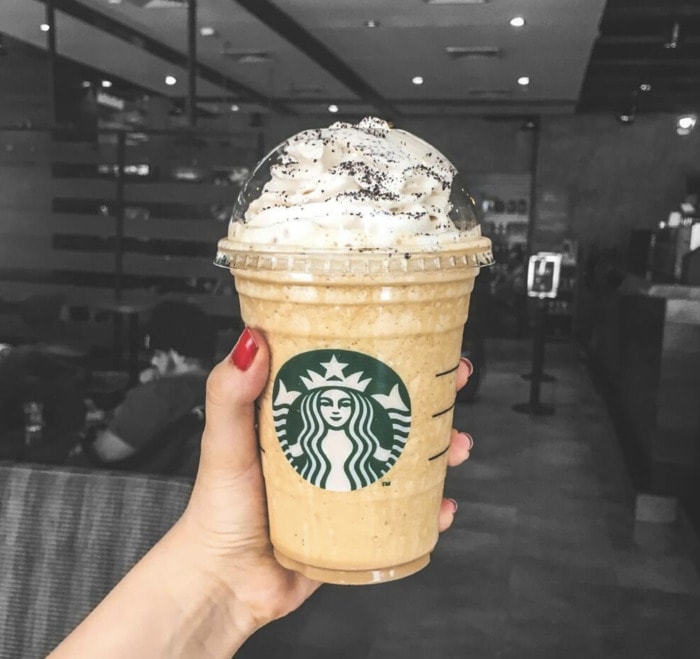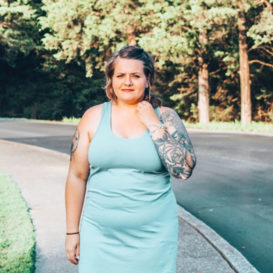 Latest posts by Ashley Hubbard
(see all)