I'll be honest, when I first heard about the Starbucks x Stanley Cup Collection, I thought it had something to do with the Stanley Cup. Apparently, I've been living under a hockey-shaped rock for a while, because Stanleys are the latest competitor to the Yeti and perhaps the new Hydroflask.
But, Stanleys are hardly new. The brand has been around since 1913. Which makes them four years older than the NHL. And, a lot older than Starbucks. So, if you think about it, they're more like the OG Thermos than the new kid on the block. Though, they should feel free to share their skincare routine anytime.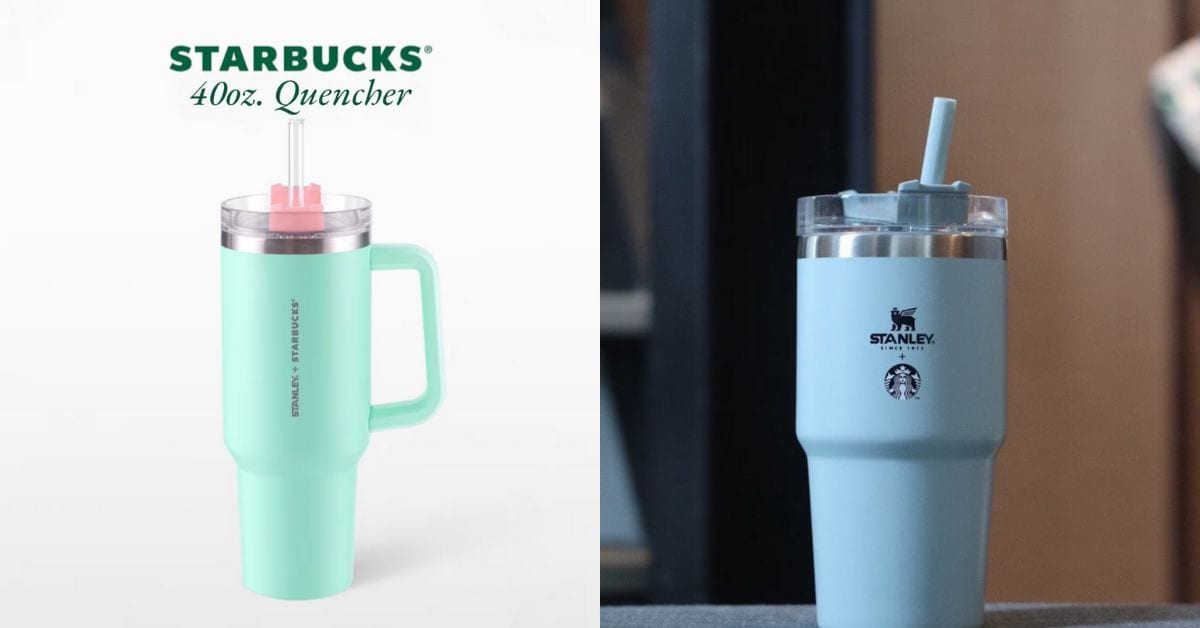 Their insulated vacuum bottles were a mainstay among campers and outdoor enthusiasts for years, but they've recently become trendy. Especially the Adventure Quencher, a 40 oz. recycled stainless steel tumbler that promises to keep hot drinks warm for 7 hours, cold drinks cool for 11 hours, and ice frozen for two days. Yeah, we get the appeal. (You can get it here in any one of 13 colors.)
And, so does Starbucks. They started collaborating with the brand last year and recently released a new collection in a two-tone turquoise and pink pastel color combo.
There's only one problem: you can only get them in Thailand. Or through resellers selling them on their own sites or on eBay or Etsy. And, while the Quencher usually sells for around $40, resellers are listing them for $65 and up. But, hey, life is too short to drink coffee out of a regular mug.
So, here's where to get them.
Starbucks x Stanley Cup Collection
1. Turquoise and Pink Starbucks Stanley Cups
These perfectly match the Barbie-inspired outfits you'll be wearing all summer long.
Get it on Etsy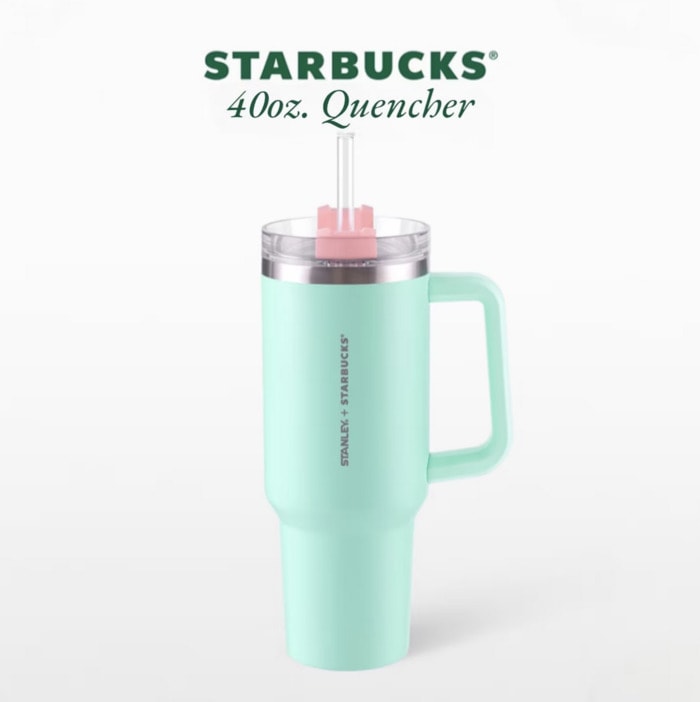 2. Red and White Stanley Starbucks Tumbler
When you need everyone to know you're a Red Wings fan but you forgot (read: intentionally left for once) your jersey at home.
Get it on Etsy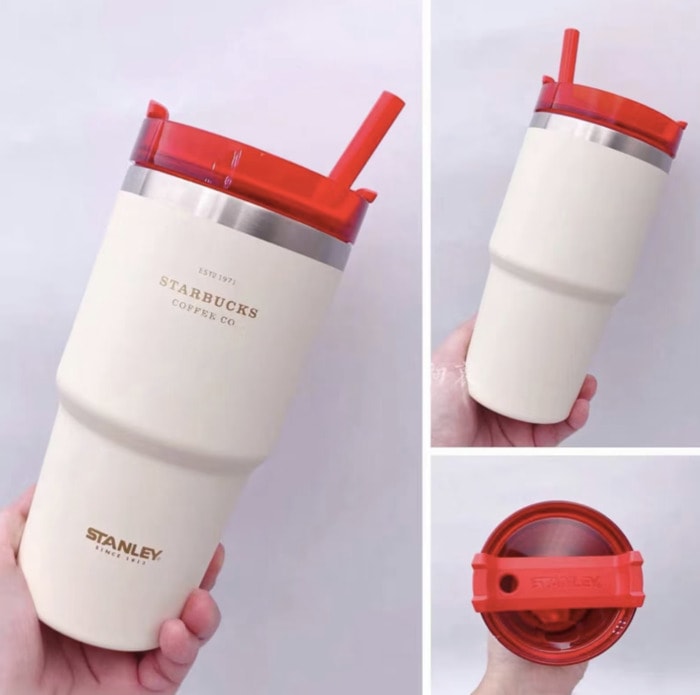 3. Navy Blue Stanley Starbucks Collection
It's navy blue. What else can we say? We passed preschool!
Get it on Etsy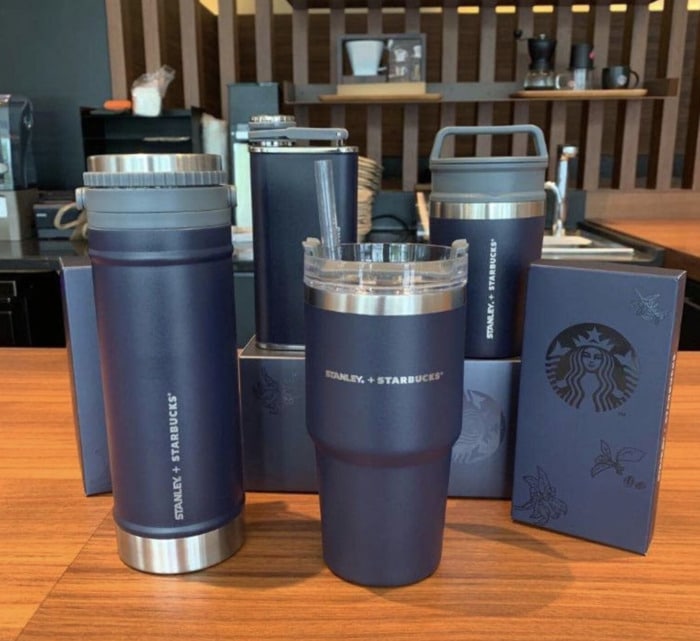 4. Dark Pink Ombre Starbucks Stanley Cups
This hot pink to dark pink ombre fade is like us when we forget to call and make our hair appointment. But, some it pulls it off.
Get it on Etsy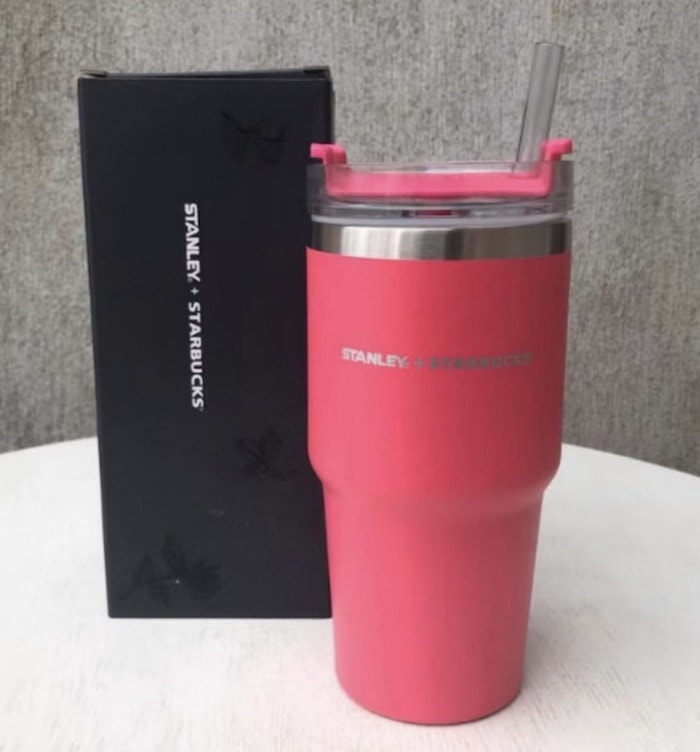 5. Ash Blue Thailand-Exclusive Tumblers
These baby blues didn't officially make it across the ocean. But they did make it onto Etsy.
Get it on Etsy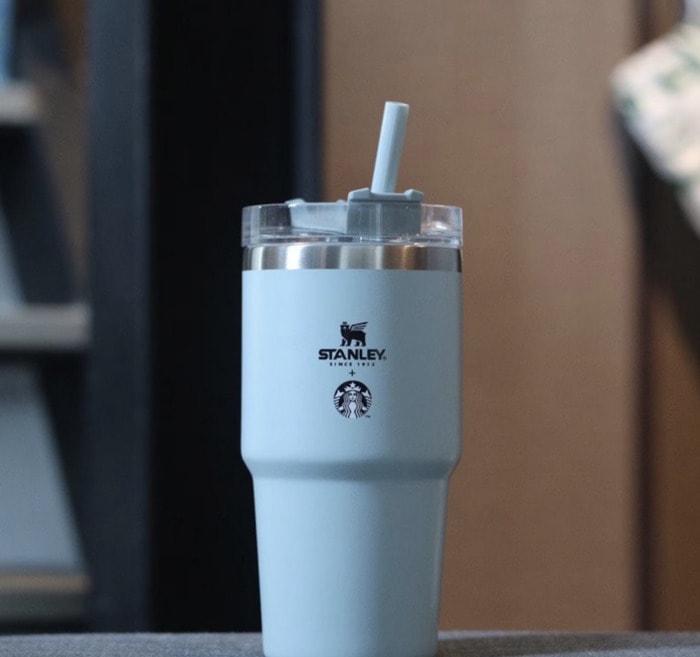 6. Timeless Collection Matte Black Stanley Tumbler
This slick (we mean that figuratively) Starbucks meets Stanley tumbler is the ultimate thing to hide your Vanilla Cold Foam Cold Brew. You can get a similar one from Stanley 1913 on Amazon, but it won't have the Starbucks branding.
Get it on Etsy

7. Hot Pink Starbucks x Stanley Tumbler
She's everything.
Get it here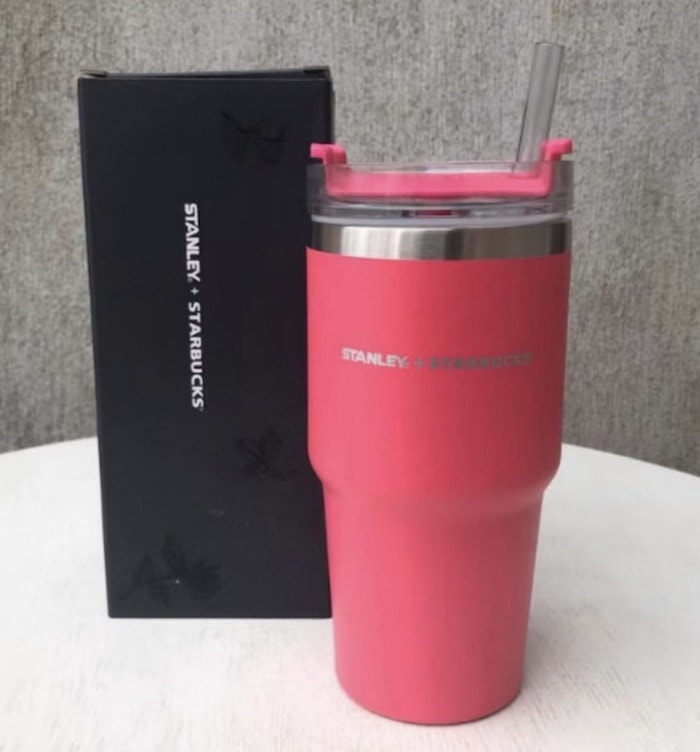 8. Light Purple Starbucks Stanley Cup
Everything is coming up pink this year, but if you're feeling more violet, this one has your name on it. (We wrote it on the back!)
Get it on Etsy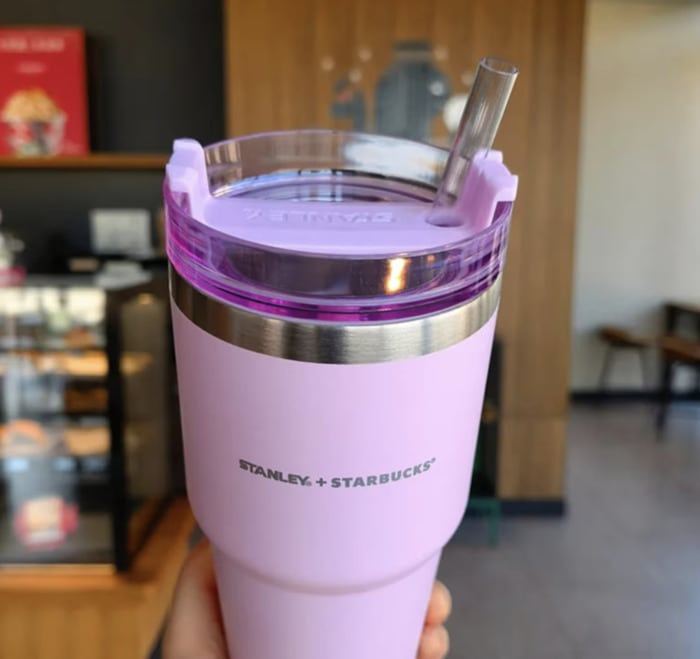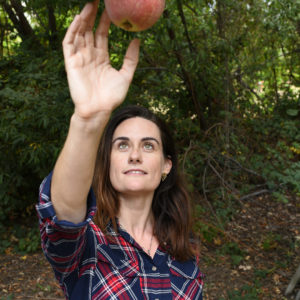 Latest posts by Rebecca Swanner
(see all)