When it comes to Starbucks cup designs, the new releases we get here in the States every eight weeks are pretty fun. That is until you take one look at the designs dropping overseas and get some serious tumbler envy.
Because, while we're getting ombre colors and bling cups, Starbucks has been releasing mermaid and hedgehog-themed collections in Asia. And this week, they launched the charming Back to Nature collection in Korea. (That's glamping. They mean glamping, right?)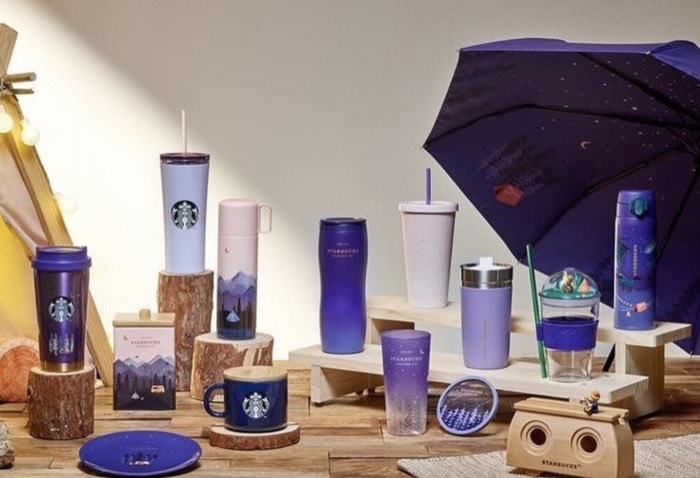 The summer collection includes ceramic cups and tumblers, sure, but there's also an umbrella, plates, a thermos, and a speaker that looks vaguely like Wall-E's head.
Unfortunately, we still can't go to Korea, but you can order these coffee conduits via this Etsy reseller.
Our Favorites From the Starbucks Back to Nature Collection
1. The Woods Are Calling Mug
And we can hear them from 6,000 miles away. We're coming!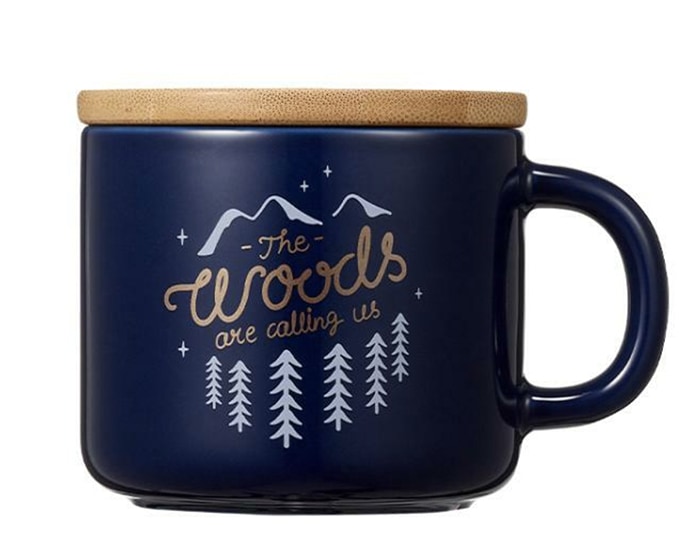 2. Wood Bird Mug
So is there like a Dr. Seuss forest where these come from or…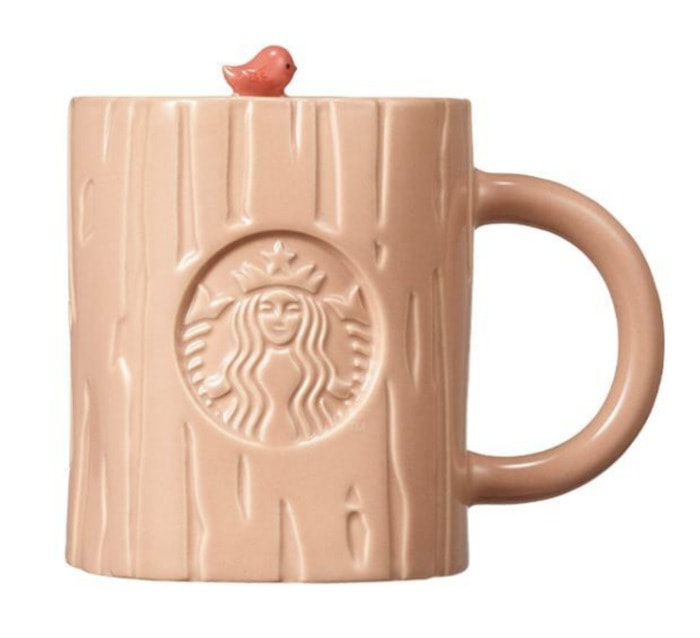 3. Guitar Bear Chubby Dome Tumbler
Hey there little guy. You trapped? How do we get you out? Drink more coffee? We're on it!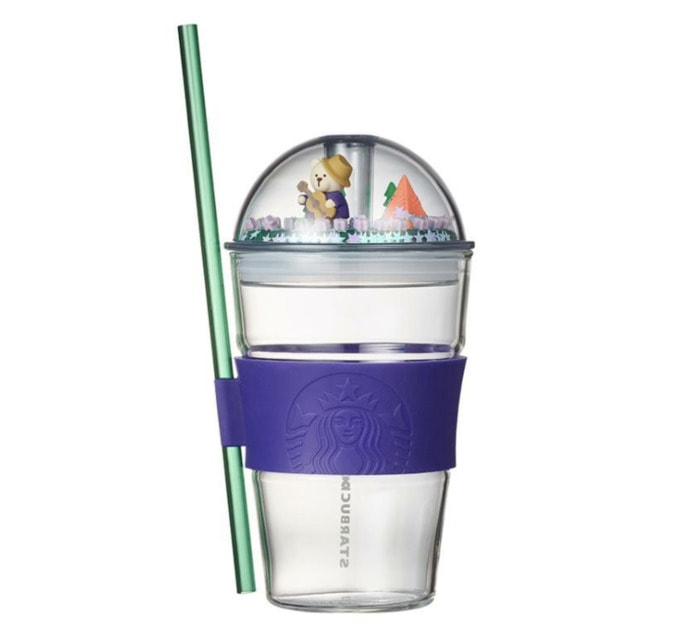 4. Purple Ombre Summer Forest Glass
It's simple. It's glass. It probably also holds beer.
5. 16.9 oz Sunset Forest Thermos
The vacuum-sealed thermos features a sunset scene with a mountain and a waterfall, neither of which currently exist in our apartment.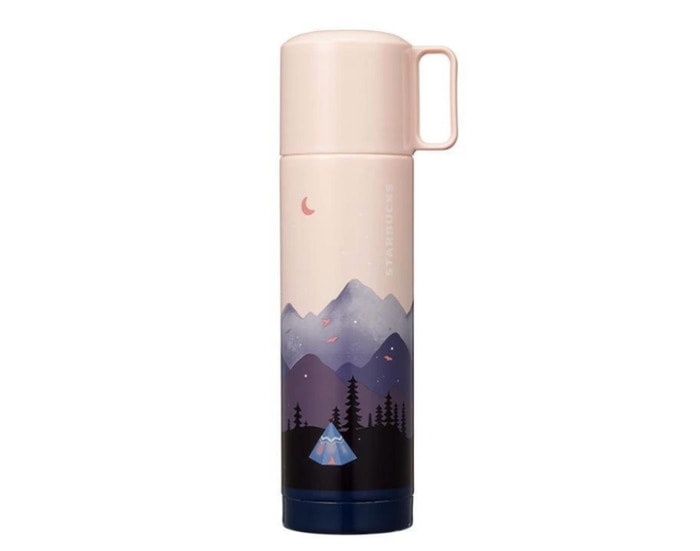 6. Blue and Purple Ombre Tumbler
Is this ergonomic dark purple and twilight blue — er, Midnight Concord —Starbucks tumbler dramatically different from the more subdued designs we see here in the States? No. But we want it anyway.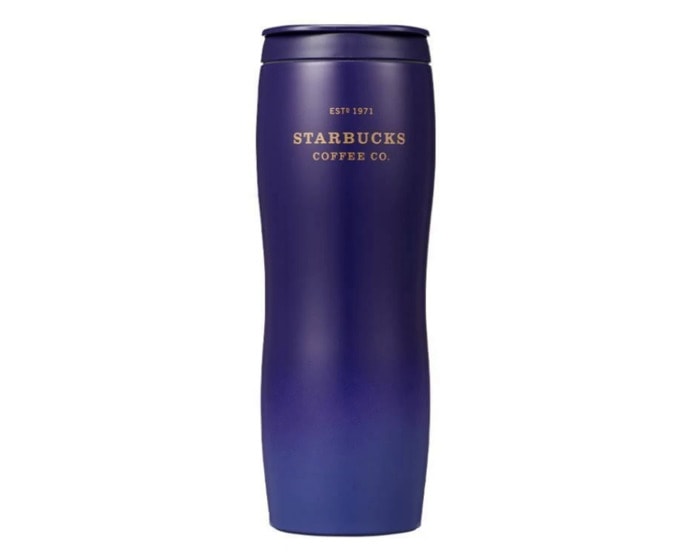 7. Summer Forest Thermos
Sipping from this thermos will make you feel like you're camping under the fairy lights and palm trees. Well, depending on what you put in the thermos, of course.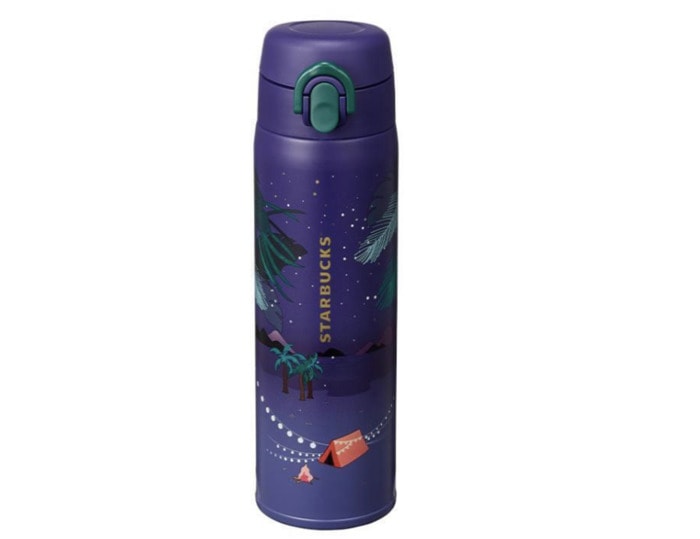 8. Kompresso
This espresso compressor makes it seem like Starbucks thinks we're going to actually go camping with these items and make our own coffee. That's cute.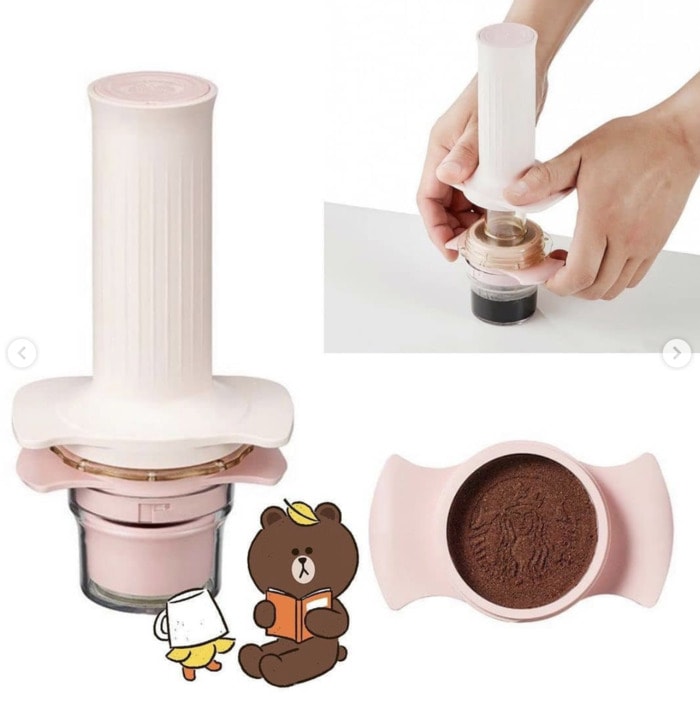 9. Ceramic Sunset Canister
This ceramic canister can hold coffee beans, sugar, and your dreams. Ok, and nightmares about being a bear being in your tent.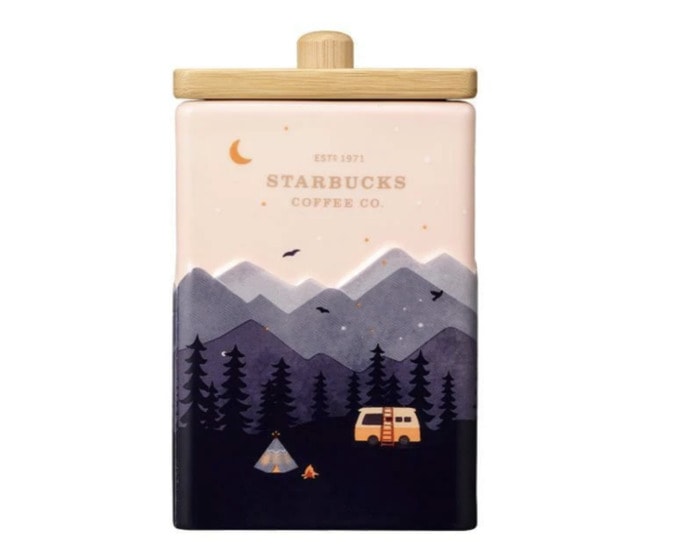 10. Elma Tumbler
This deep purple metal tumbler has early morning hike written all over it. It's in invisible ink!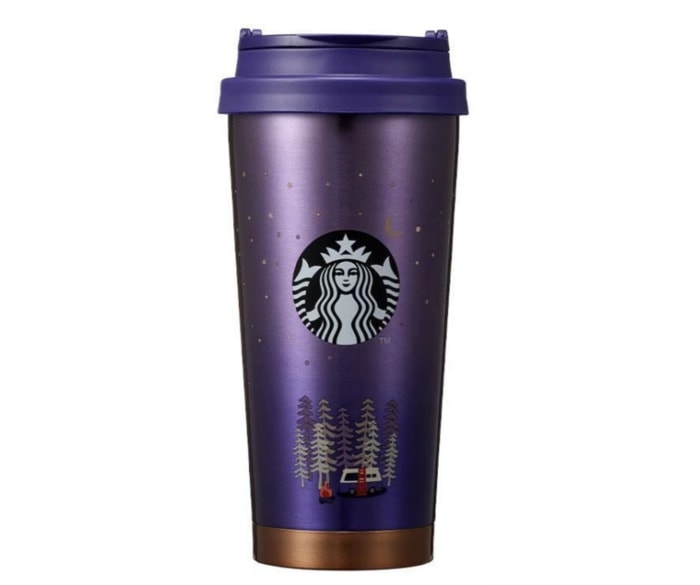 11. Iridescent Cold Cup Tumbler
This cold cup isn't that unique, but we pretty much like all shiny objects.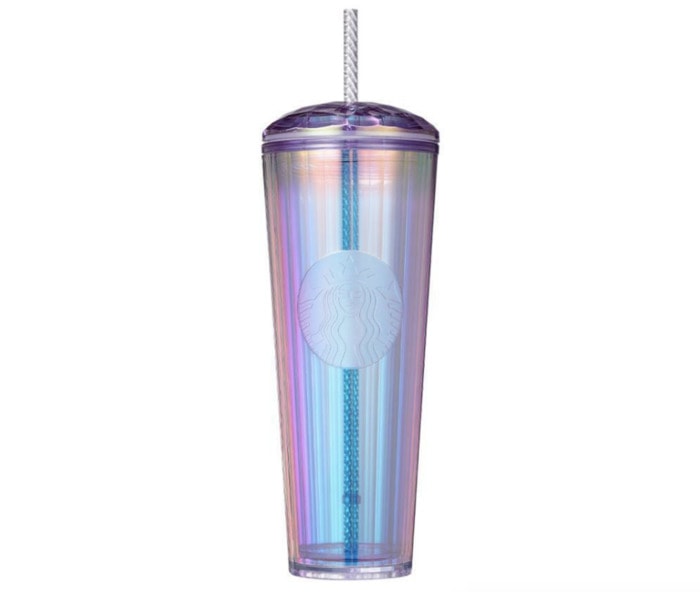 12. Wooden Speaker
Use this speaker to play whatever Spotify recommends. Or, ideally, the sound of silence. (That one's by Simon & Garfunkel.)
13. Forest Umbrella
For when there's weather, take shelter under this purple umbrella which will gently remind you you should have just stayed in the tent.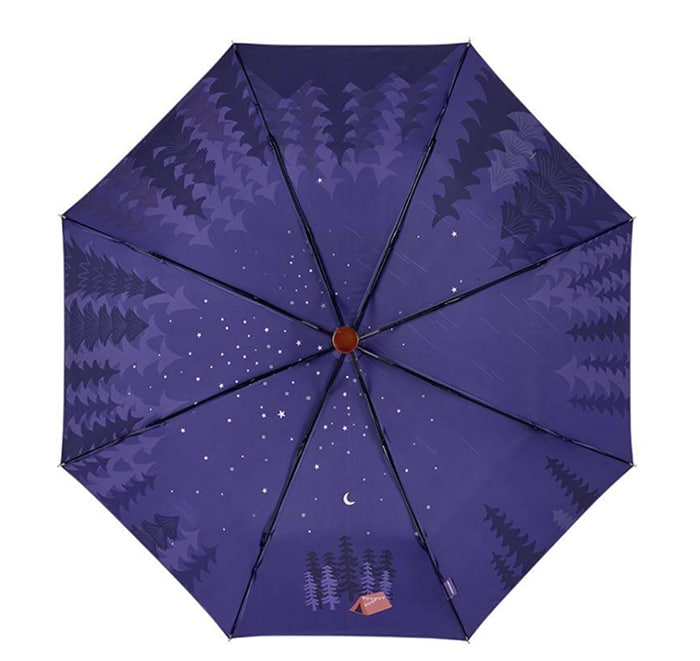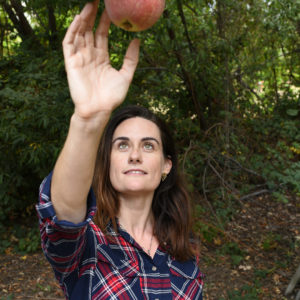 Latest posts by Rebecca Swanner
(see all)