Gone are the days when Starbucks just served up coffee. Now, there's a whole selection of drinks you can give yourself a brainfreeze with that feature fruity mixes and smoothie-like blends. Like all these Starbucks Secret Menu Pink Drink recipes.
The famous Pink Drink is one of the most popular and Instagram-worthy drinks you can get at Starbucks. It's made with a blend of sweet strawberry açaí juice, creamy coconut milk, and is topped with slices of fresh strawberries, blackberries, or both if you're feeling extra. Or if you're at home since it's now available in bottled form at Target.
And before all you coffee fiends have a fit, it does have a bit of caffeine in it, as there's some green coffee extract in the Refresher base.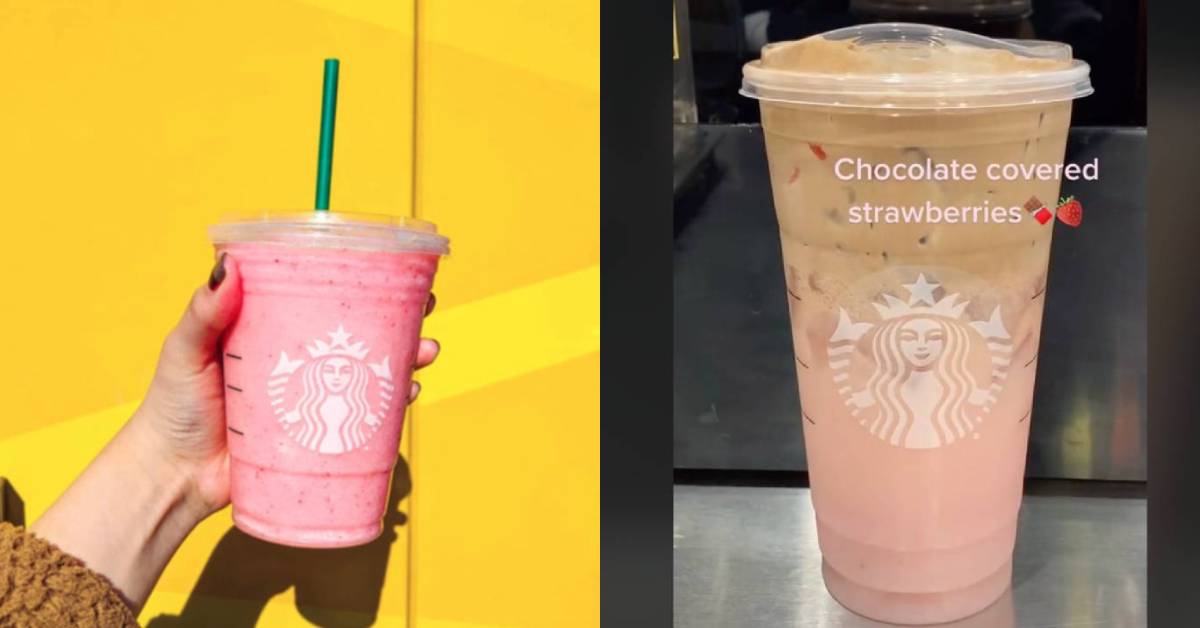 Was the Pink Drink Originally a Starbucks Secret Menu Beverage?
Yes! The Pink Drink was originally a "secret menu" customer creation that took off on Instagram in 2016. In 2017, Starbucks added it as an official menu item. A similar thing happened with the Dragon Drink.
People started creating this as a Pink Drink secret menu variation, adding in mango and dragonfruit flavors. Then in 2019, Starbucks made a permanent fixture on the menu.
Now of course, people can't just let a good thing lie. And…we're kind of thankful for that, because it gave us all these Pink Drink secret menu recipes. From matcha mixtures to chocolatey treats, these hacks let you enjoy the Pink Drink in so many different ways.
Here are some of the variations you can order from Starbucks. And for any of our 21+ readers, we'll just say that the Pink Drink mixes incredibly well with New Amsterdam Pink Whitney Vodka. Pink, boozy, and fruity? You can send us a thank you card later. Or now if you're not a procrastinator like us.
13 Pink Drink Starbucks Secret Menu Recipes
1. Pink Starburst Refresher
Order a Venti Pink Drink
Add 2 pumps each of white mocha and vanilla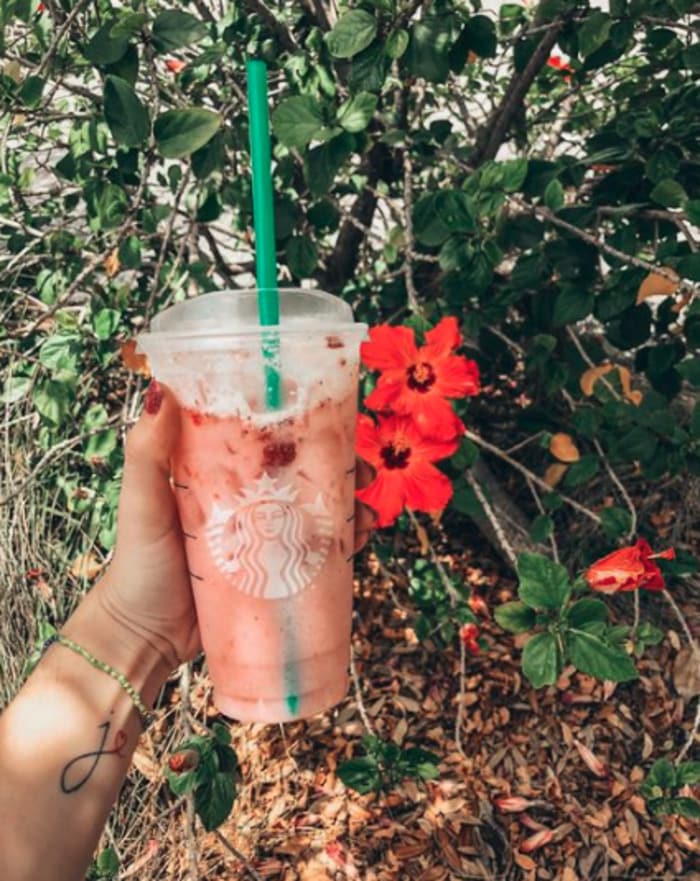 2. Keto Pink Drink
Order a Venti Passion Tango Tea without the liquid cane sugar
Add sugar-free vanilla
Add a splash of heavy cream
Add strawberry inclusions (optional)
Ask for it without water if you want a stronger tea flavor
3. Matcha Cold Foam Pink Drink
Order a Pink Drink
Add vanilla cold foam with a scoop of matcha powder blended into it
4. Matcha Pink Drink
Ask for 3 parts Pink Drink
Ask for 1 part of matcha coconut milk on the rocks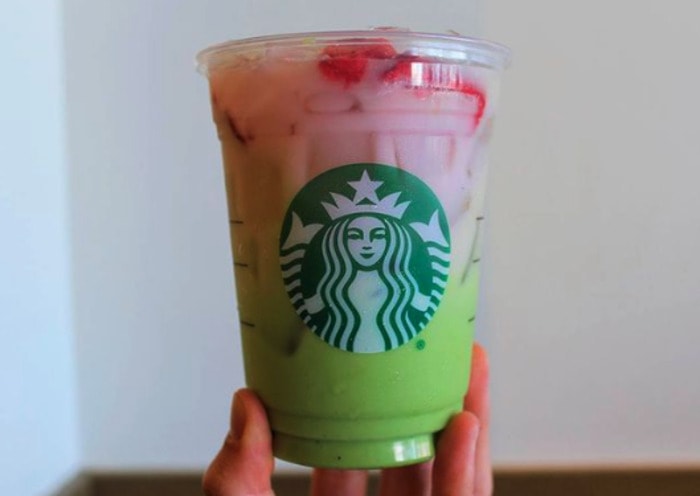 5. Chocolate Pink Drink
Order a Venti Pink Drink
Add vanilla sweet cream cold foam
Ask for 2 pumps of chocolate mocha syrup in the foam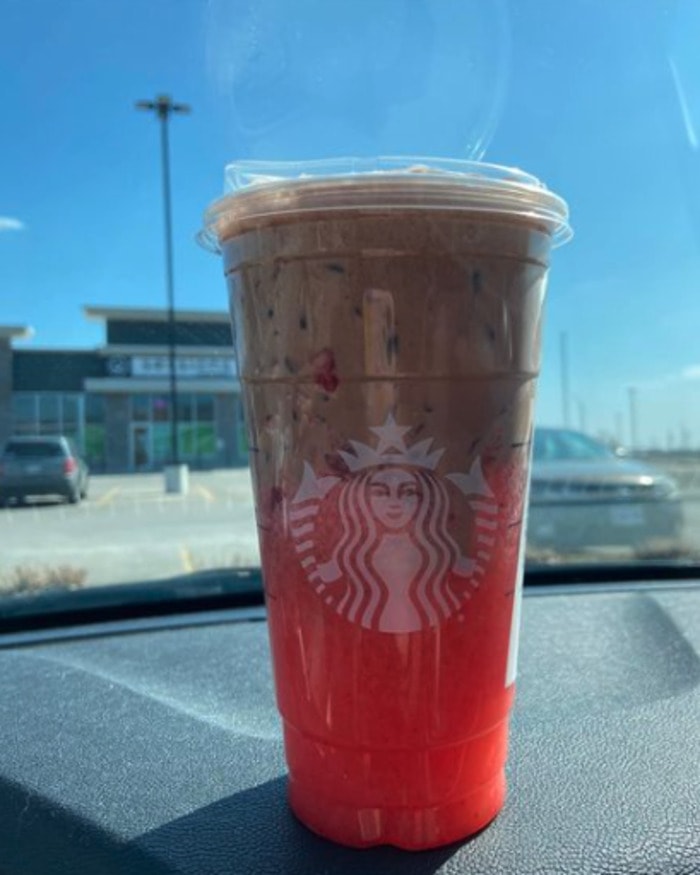 6. Ombré Pink Drink
Order a Violet Drink or Dragon Drink
Top with Passion Tango Tea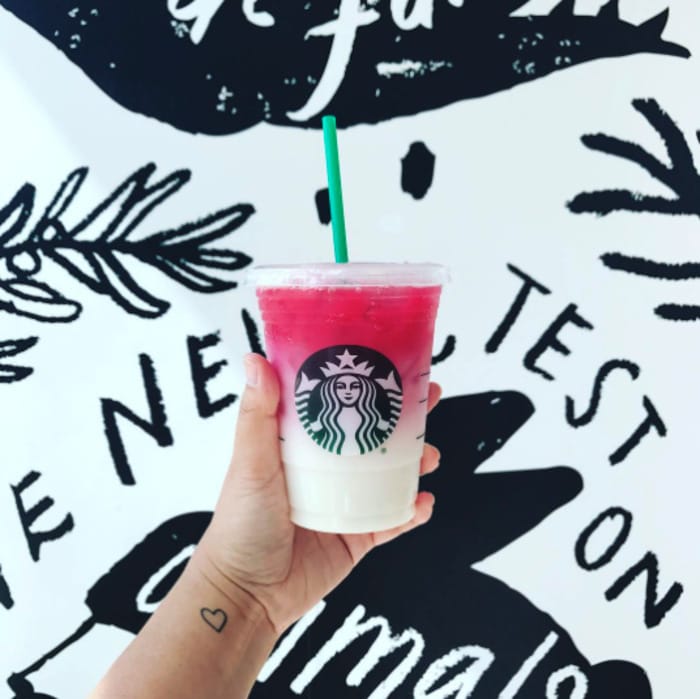 7. Blended Pink Drink
Order a Pink Drink with extra ice and strawberry puree
Ask for it to be double-blended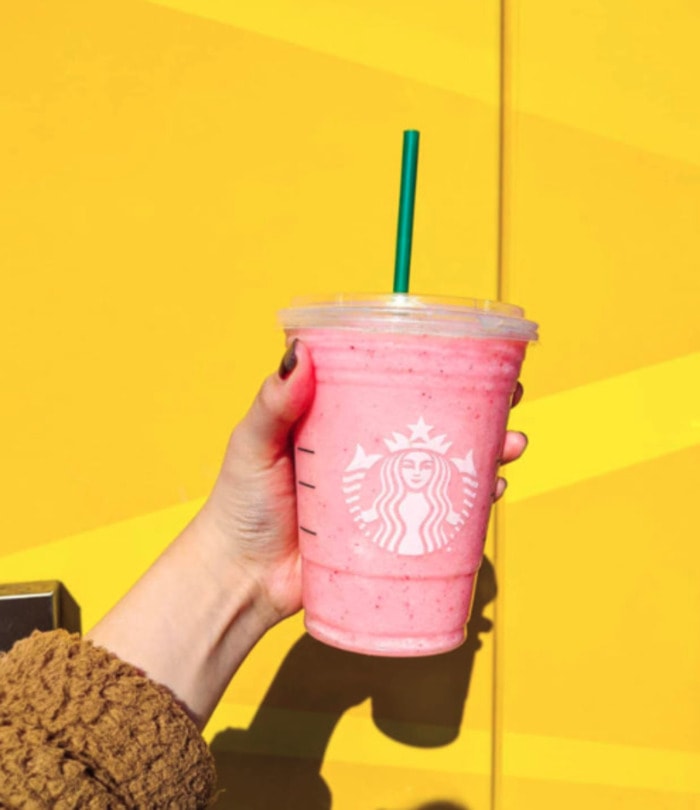 8. Pink and Purple Drink
Order a Passion Tango Iced Tea
Add soy milk
Add vanilla syrup
Add 3 scoops of strawberries
Add vanilla sweet cream cold foam with strawberry puree blended into foam
9. The Spring Blossom Drink
Order a grande Pink Drink
Add 2 pumps of vanilla syrup
Add sweet cream cold foam blended with 1 scoop of matcha and 1 pump of raspberry
10. Chocolate Covered Strawberry
Order the Pink Drink
Add Vanilla Sweet Cream Cold Foam
Add mocha in the foam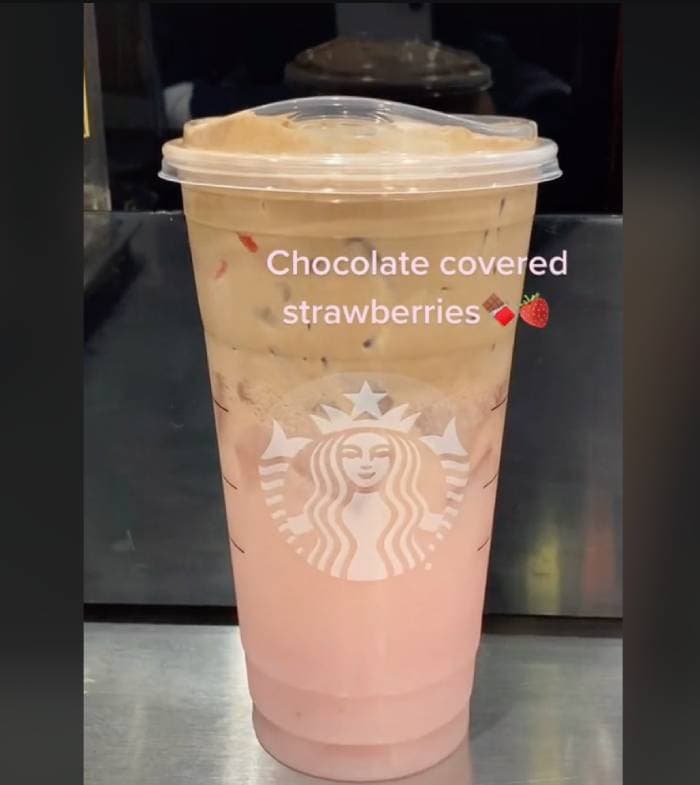 11. The Material Girl
Order a Grande Pink Drink
Add strawberry puree
Add 3 pumps white mocha
Add Vanilla Sweet Cold Foam
12. Tie Dye Pink Drink
Order a Pink Drink
Add white mocha
Add vanilla
Add all berry inclusions
Ask for it blended
And strawberry puree at the bottom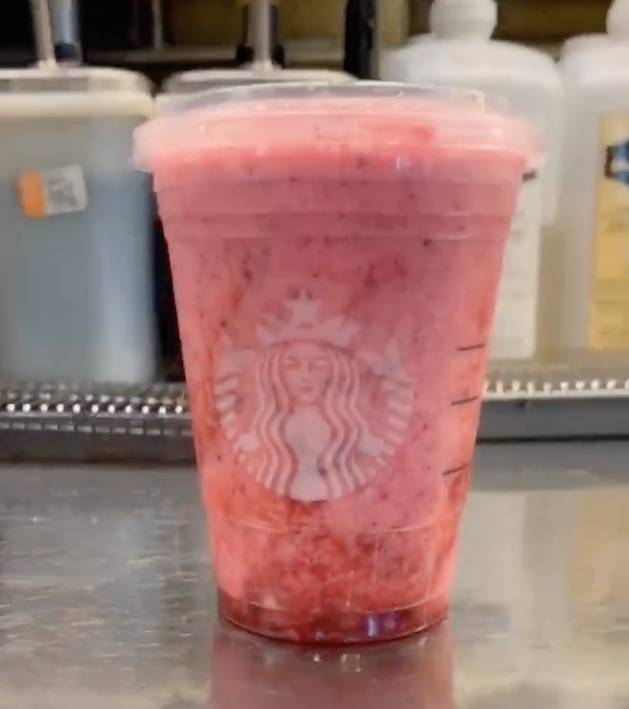 13. Lovestruck Refresher
Order a Pink Drink
Add 2 pumps of raspberry
Top with strawberry cold foam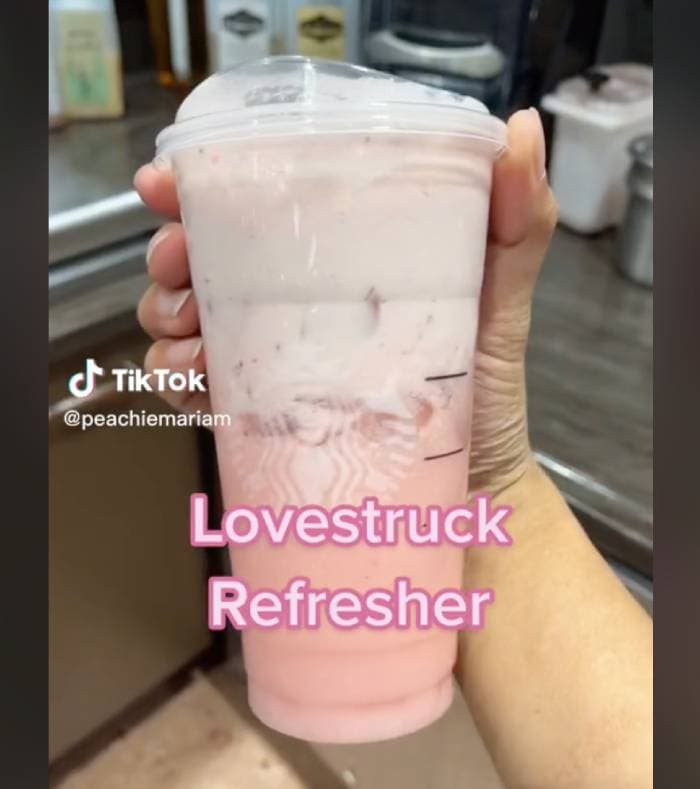 Photo Credit: @peachiemariam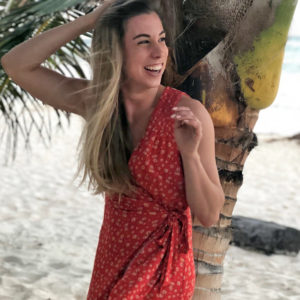 Latest posts by Hannah Rex
(see all)