It turns out that Barbie isn't the only pink icon getting attention this summer. We just got news about a Starbucks BLACKPINK merch collab, plus a brand new Frappuccino release. If this isn't Hot Girl Summer, then we don't know what is.
This limited-edition product line up and drink hits stores at the end of July 2023. There's a catch, though. It's only available in Asia. But don't worry! If you can't swing a flight to Korea, you might not be totally out of luck.
Keep reading to find out everything you need to know about the new BLACKPINK x Starbucks collab.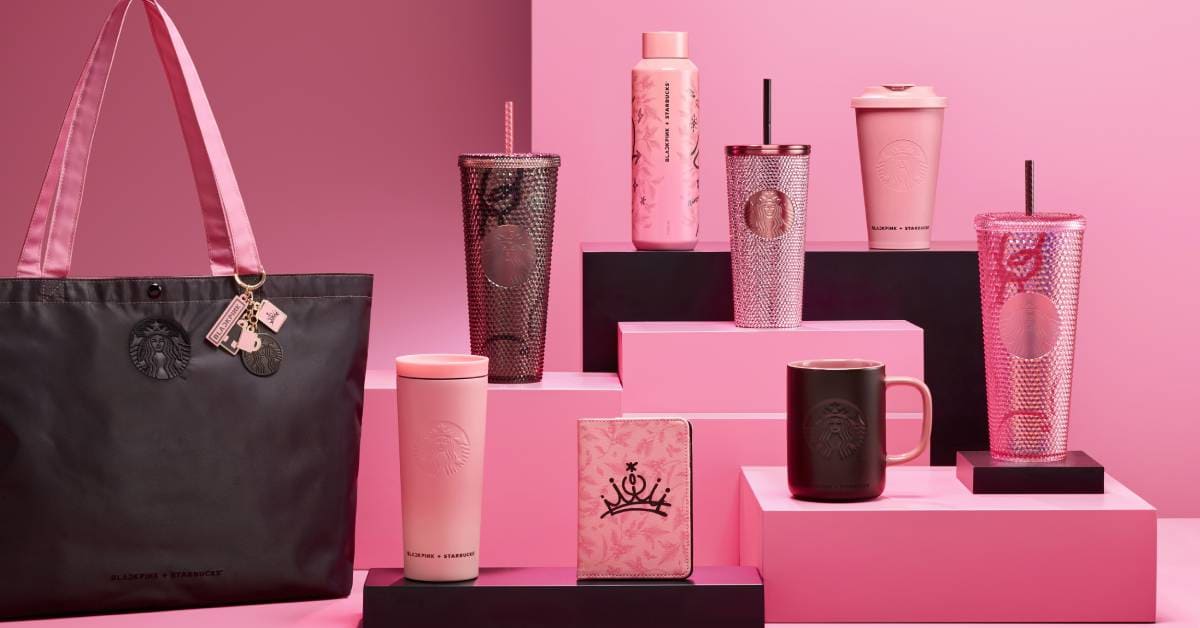 When and Where Can I Get the Starbucks BLACKPINK Merch?
Starting July 25, 2023, the BLACKPINK x Starbucks merch collection will be available in select Starbucks stores across Hong Kong, Indonesia, Korea, Malaysia, the Philippines, Singapore, Taiwan, Thailand, and Vietnam, while supplies last. Customers can get accessories and cups for a limited time.
How limited will that time be? We're not sure. So if there's ever a time to not procrastinate, this is it. Also when you had to write a 10-page paper in college, but we're getting off topic.
Now, if you don't live in Asia and already used up all your time off to sit on your couch and not think about anything for a week, you might still have a chance to get in on this collab!
We know that K-pop fans go hard, and Starbucks fans do too. So we're not surprised that pre-order sales for the merch are already popping up on eBay. Stay tuned for more!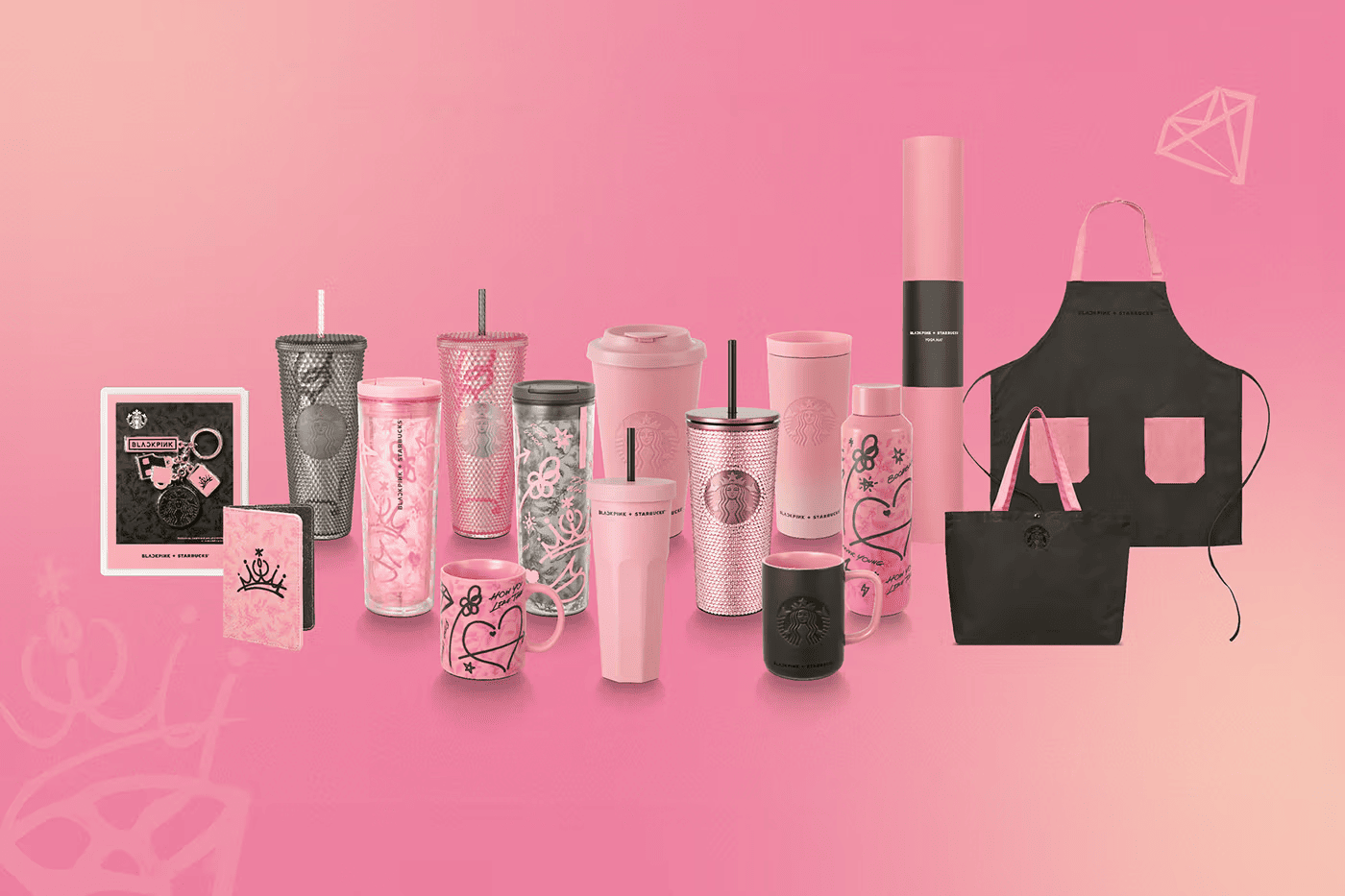 What's In Starbuck's BLACKPINK Collection?
The merch collection includes 11 items total, including reusable cups, mugs and tumblers, as well as tote bags, yoga mats, passport holders and key chains. Remember how we said both K-pop and Starbucks fans go hard? This is proof of that statement.
Everything is designed in a pink and black color palette with funky graffiti motifs. Just like Jisoo, Jennie, Rosé, and Lisa, this collection is playful, dynamic, and great at harmonizing. Okay maybe that last one isn't about the cups. But we won't know until we get them!
Until then, here's a look at the products in the collection, including the members' favorite items.
1. Jisoo's Favorite: BLACKPINK Starbucks Pink Bling Cold Cup 24 oz.
Black? Check. Pink? Check. Random swoop to remind us that coloring inside the lines is overrated? Check!
Get it on eBay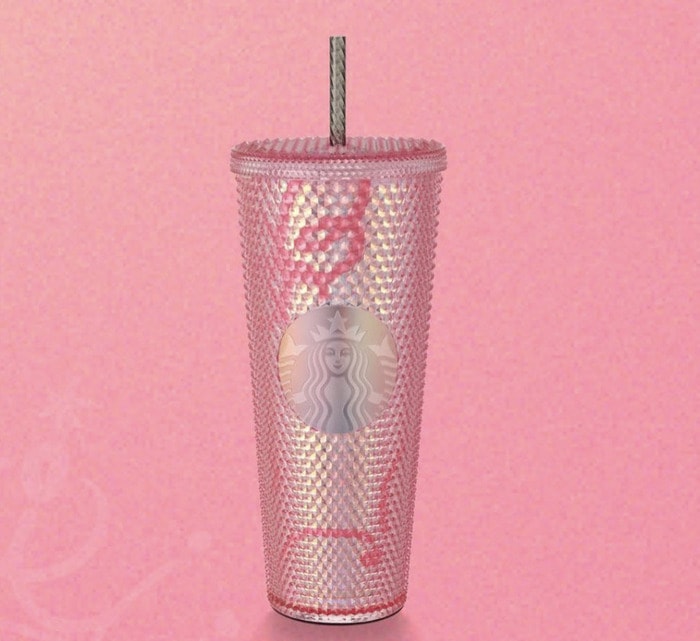 2. Jennie's Favorite: BLACKPINK Starbucks Black Regrind Ceramic Mug 16 oz.
Keep things classic with this black ceramic mug. And then make things fun again with a pink accent. And a British accent for good measure.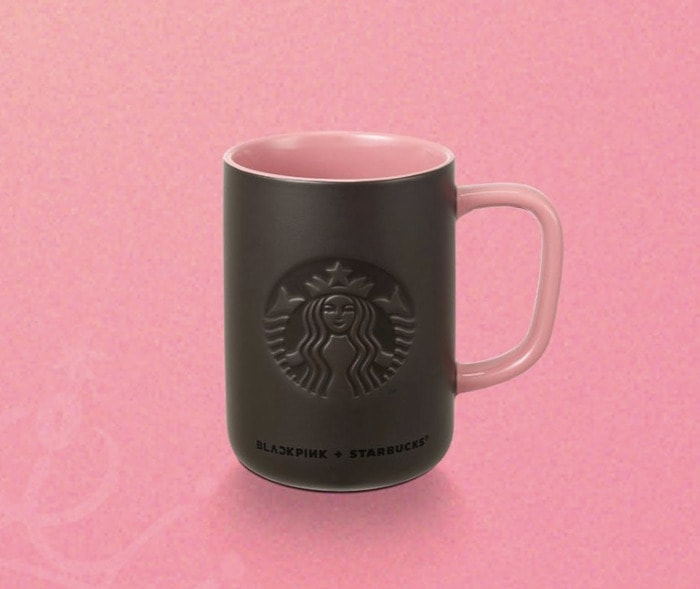 3. Rosé's Favorite: BLACKPINK Starbucks Pink Coffee Ground Tumbler 15.5 oz.
It only makes sense that there's a travel mug in this collection. BLACKPINK travels all over the world. We travel from our desk to our couch. Same thing!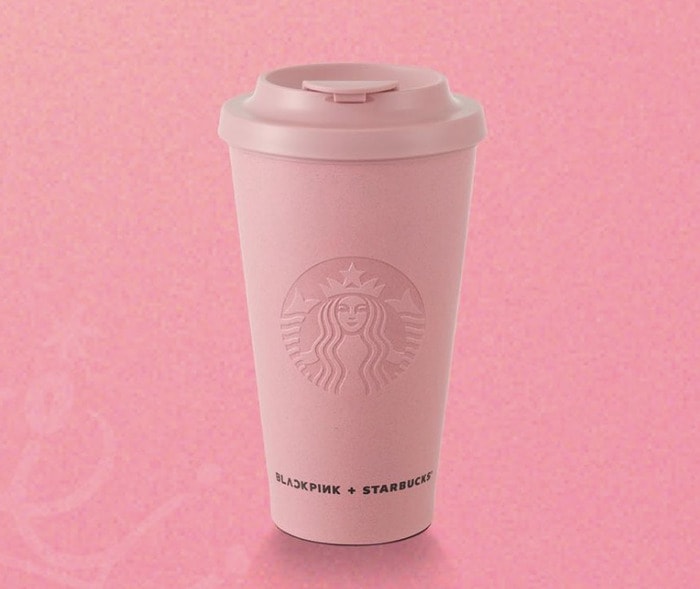 4. Lisa's Favorite: BLACKPINK Starbucks Online Exclusive Pink Rhinestone Stainless Steel Cold Cup 16oz.
When in doubt, add more gems. Unless you're packing a suitcase, then they start to get really heavy, really quickly.
Get it on eBay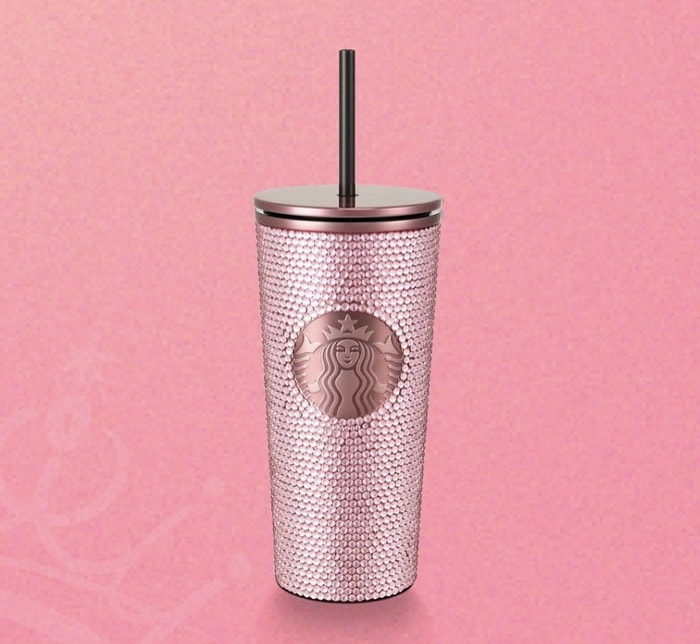 5. BLACKPINK Black Glitter Studded 24oz Straw Cup
Who says you need a ton of color to make a statement? Rainbows, put your hand down.
Get it on eBay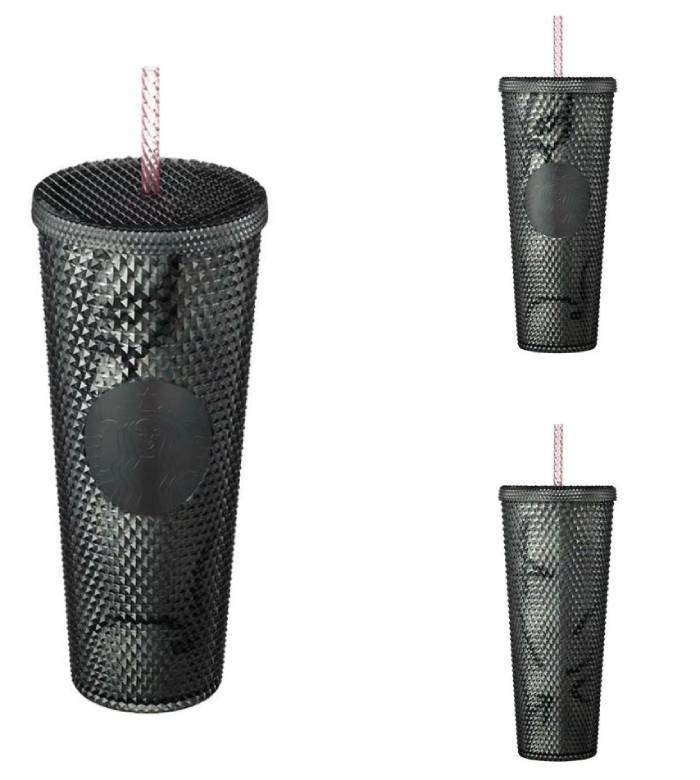 6. BLACKPINK Tote Bag with Pink Strap
How else are you going to carry around all your cute Starbucks tumblers? And your secret spy disguise. Oops…
Get it on eBay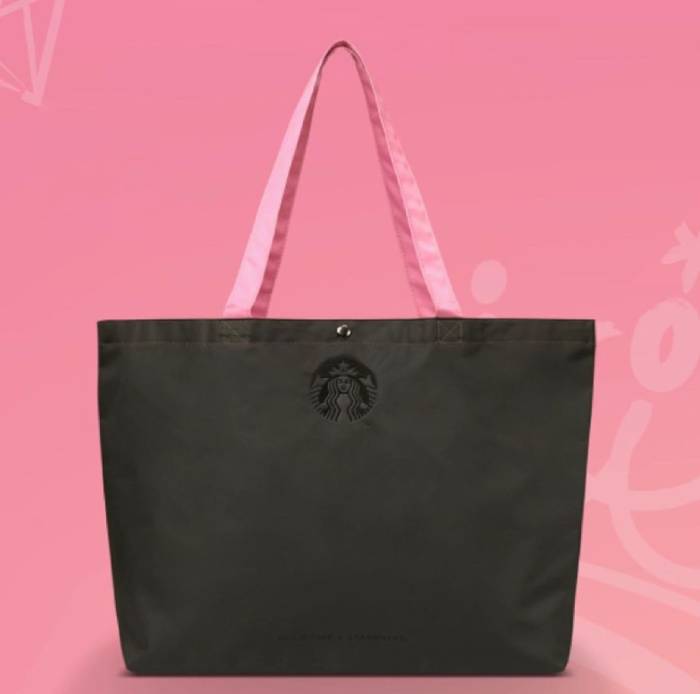 7. BLACKPINK Pink Graffiti Bottle Water
You've got to stay hydrated if you want to be able to dance and sing on stage for hours on end. Or to survive a summer day in the South. Whichever is more applicable to your life.
Get it on eBay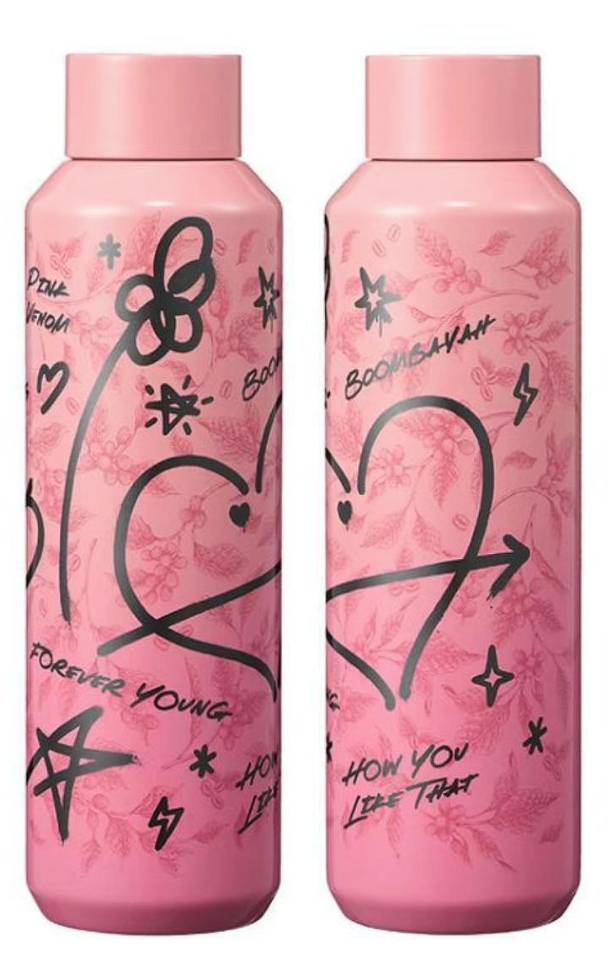 8. BLACKPINK Keychain Key Ring
This is so cute, now you'll never lose your keys! And if you do, check the freezer again.
Get it on eBay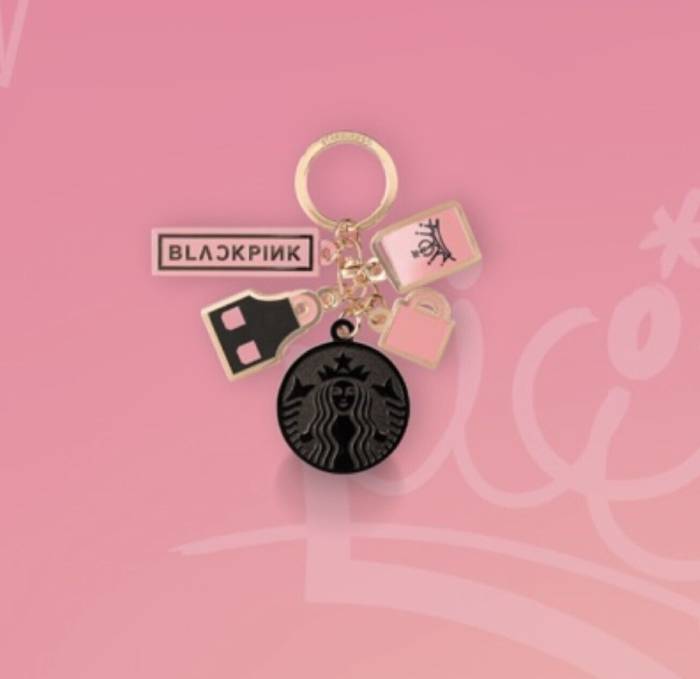 9. BLACKPINK Pink and Black Graffiti Tumblers
Use these to hold your coffee, tea, water, tears of your enemies…there are so many options!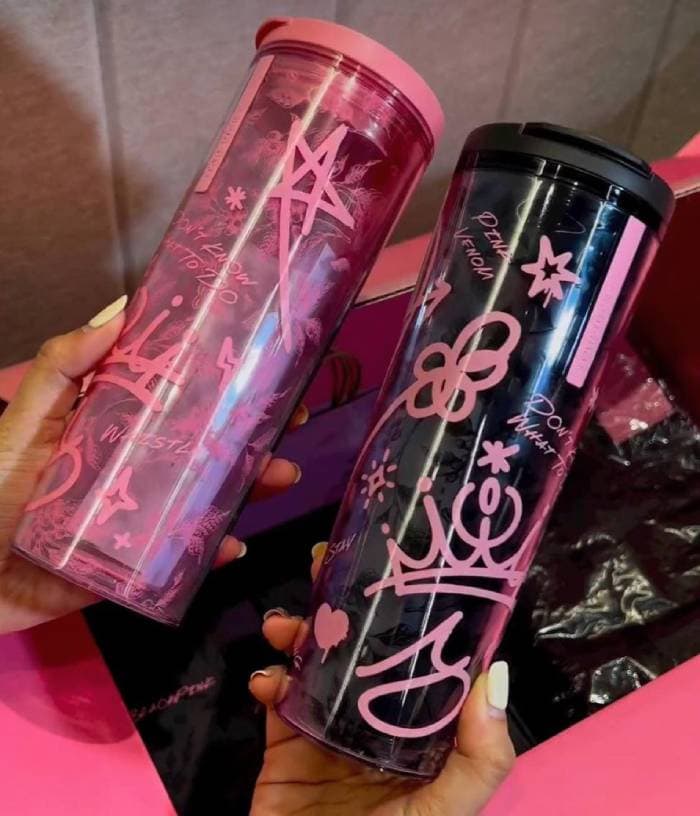 10. BLACKPINK Pink Ombre Tumbler
This stunning tumbler looks as pretty as a sunrise. Or so we hear. They happen so early!
Get it on eBay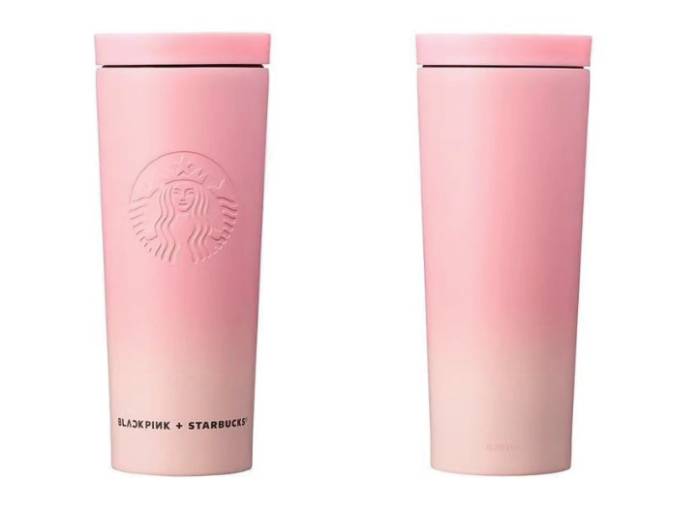 11. BLACKPINK Pink Graffiti Mug
Bonus points if you find the hidden message on here. We don't know if there is one, but you definitely deserve some points if you find something!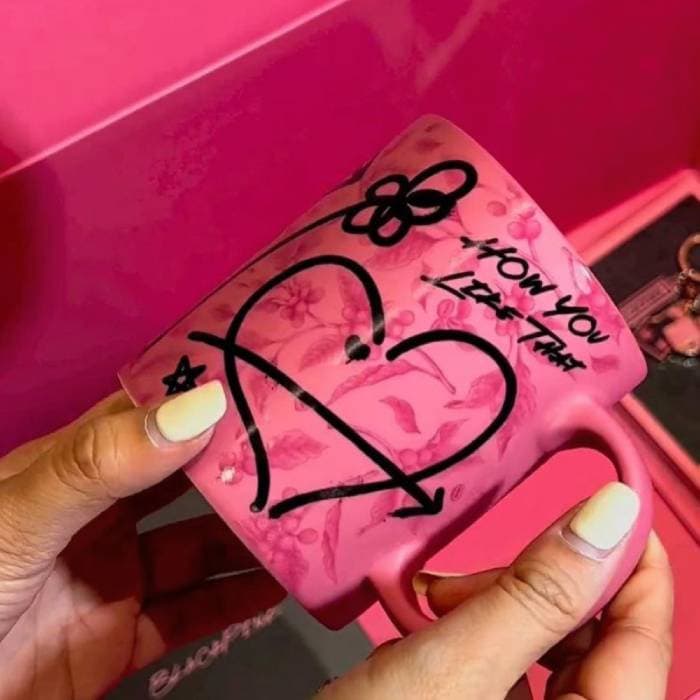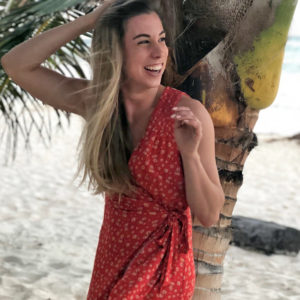 Latest posts by Hannah Rex
(see all)