We know what you're thinking, another week, another new set of Starbucks cups. Ok, so they don't come out quite that often, but is it just us or does it feel like Starbucks is rolling out new cup and tumbler releases more often? The next two summer cup releases are reportedly June 27th and July 18th.
The design aesthetic for the new cups is a mix of Immersive Florals and neon tumblers in shades of fiery orange, watery blue, and uh airy yellow. Which means they're the perfect thing to bring with you on opening night of the Barbie movie.
While we're still waiting for next-level designs like those available overseas, this release will introduce more pleated and Bubbleseed colorways (also known as "Champagne Bubbles") to the cup family.
And, we're delighted to see more 16 oz cold cups in the same colors as their Venti cousins for those of us who can't drink more than a grande of cold brew.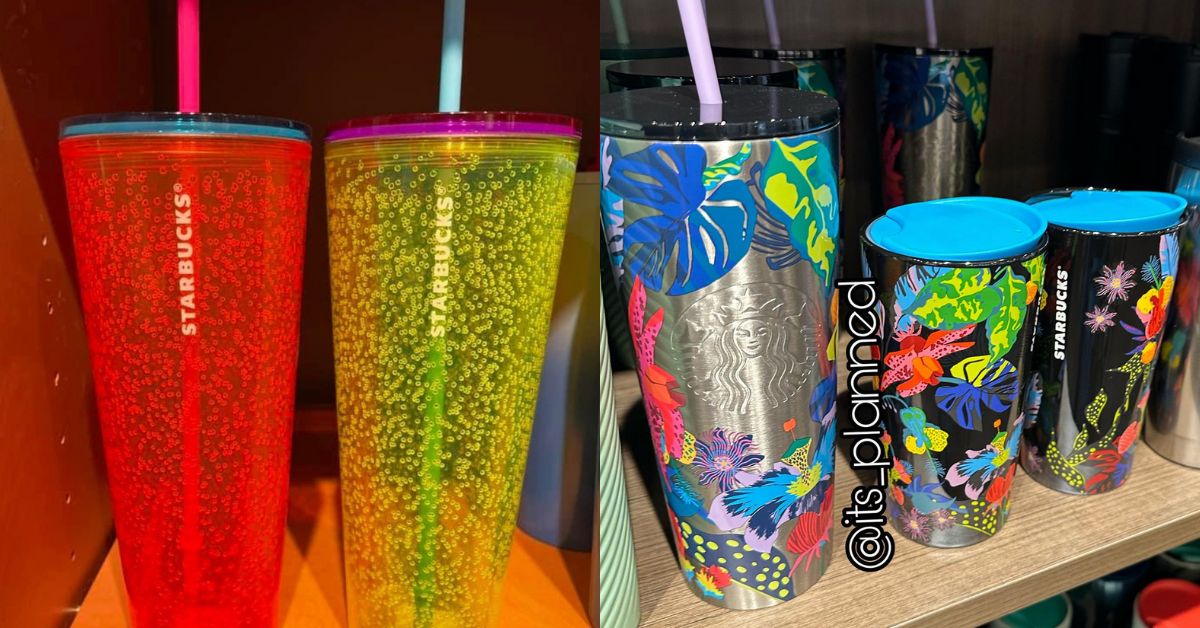 Starbucks Cups and Tumblers for Summer 2023
1. Tangerine Bubbleseed Cold Cup (24 oz.)
Looks like the cup colors now match their descriptions. Was it something we said?
2. Lime Bubbleseed Cold Cup (24 oz.) — $22.95
Nope, wait, spoke too soon.
3. Pleated Magenta Cold Cup (16 and 24 oz.)
Suddenly we miss our corduroy jeans from high school. Weird.
4. Bling Cold Cup in Splash (16 and 24 oz.)
On the surface we're guessing this color represents the ocean. But, does it secretly refer to Daryl Hannah's mermaid character? Are there hidden meanings in all the Starbucks cups? Have we been staring at Taylor Swift's Instagram for too long?
5. Immersive Florals Ceramic Double Walled Tumbler (12 oz.)
Tell us you went to Meow Wolf without telling us you wen to Meow Wolf.
6. Immersive Florals Stainless Steel Cold Cup (24 oz.)
Imagine your fridge. Now imagine it covered in flowers and shaped like a Starbucks tumbler. Ta-da!
7. Brewer Gradient Stainless Steel Cold Cup (24 oz.)
Why are the coffee brewer's cup colors blue and green? Is this a riddle, Starbucks?
8. Pleated Stainless Steel Tumbler (16 oz.)
It's a… stainless steel tumbler. Woo.
Coming with the July 18th release are the following cups and tumblers.
9. ASL Gradient Cold Cup and Steel Tumbler (24 oz. and 16 oz.)
American Sign Language cups, mugs, and vacuum-sealed tumblers return, still goth. No, it wasn't a phase, mom.

10. Faceted Splash Stainless Steel Tumbler (16 oz.)
She's not just a mermaid. She has other qualities too. Like being able to show humans how to properly use a dinglehopper.
11. Pearl Cold Cup (24 oz.)
Weirdly, oysters are not a fan of this one.
14. Iridescent Cold Cup (24 oz.)
When you're ready for the holidays, but it's 92° in the shade.
15. Rainbow Stainless Steel Cold Cup
Happy belated Pride month?
16. Hot Pink Glass Water Bottle
Why yes we will be seeing the Barbie movie.
17. Kaleidoscope Plastic Cold Cup
How do we gently tell them that this is not how a kaleidoscope works.
18. Puffy Cold Cup Gradient (24 oz.)
A Starbucks cup in Swift Wind's colors of orange, blue, and hot pink? How… ethereal.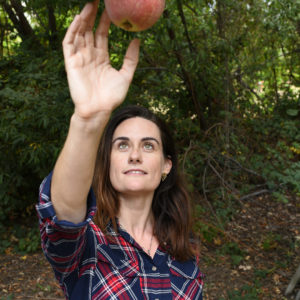 Latest posts by Rebecca Swanner
(see all)