We haven't even officially entered the holy realm that is summer yet, and Starbucks is ready to launch the second chapter of summer cups for 2023. The first launch embraced Barbiecore vibes with lots of hot pink offerings.
But soon, Tim Singleton's Starbucks Pride cups will hit stores on May 30th, and we've got visions of rainbows dancing in our heads.
In case you didn't know, Tim Singleton is an illustrator and designer based in Canada. His work features bright colors and rainbows, with lots of designs focused on inclusion, specifically when it comes to the LGBTQIA+ community.
The collaboration is now in stores, but here's your first look.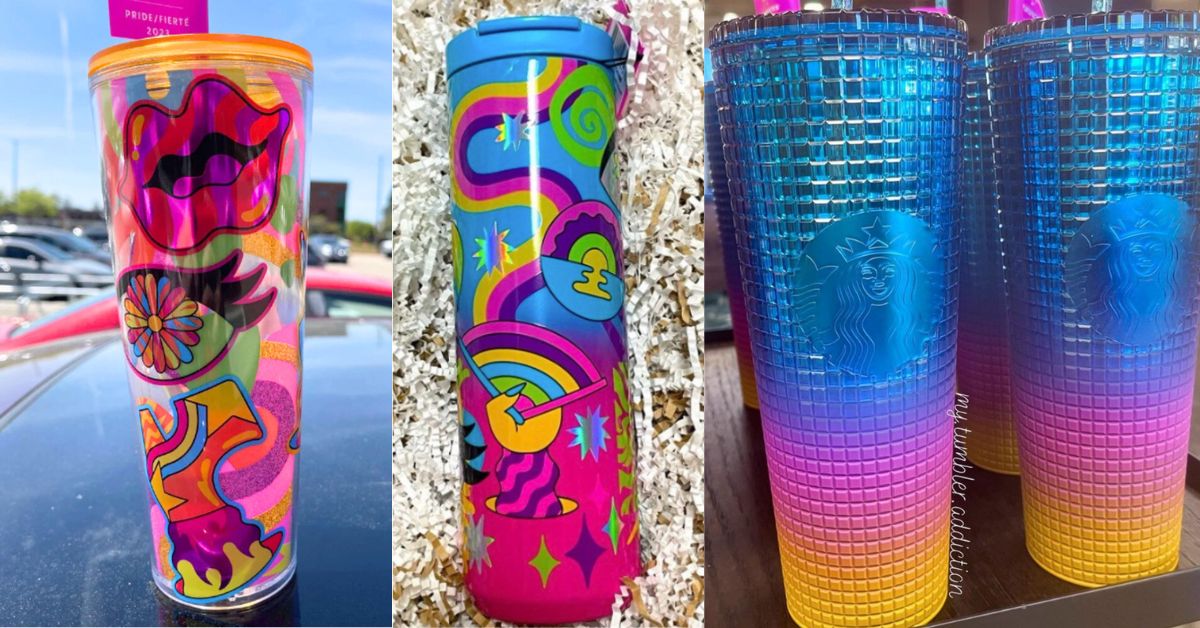 His Starbucks collection looks like if Lisa Frank took a trip into the 1970s and hung out with Martin Sharp (the guy who designed Cream's Disraeli Gears record cover). And, we're absolutely living for it. If you can't find the tumbler you want in stores, we've included links below to reseller shops where you can get them.
With all the bright, neon colors and fun designs on the reusable plastic and stainless steel cold cups, we can't imagine anything better to use all summer long. We'll bring the confetti, you bring the coffee?
Your Look at Tim Singleton's Starbucks Pride Cups Collection for Summer 2023
1. Stainless Steel Iridescent Gradient Star Tumbler 16 oz., $24.95
Primary colors, meet pink. We knew you'd get along!
Available on Etsy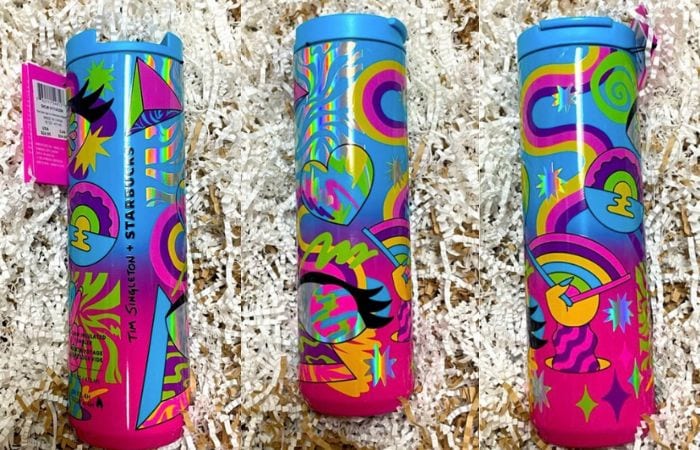 2. Holographic Foil Hot Cold Cup, 24 oz.
This design takes the term "rose-colored glasses" to a whole new level. Also, nice to see you again Twizzler lips. We've missed you.
Available on Etsy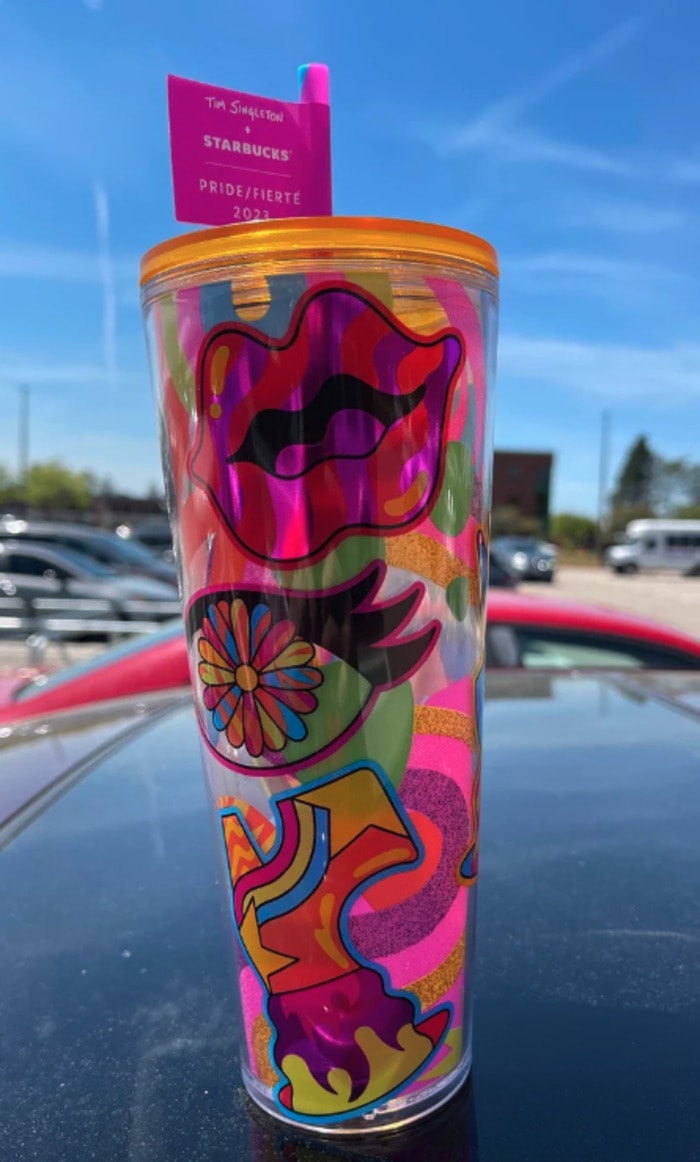 3. Glitter Sign Plastic Cold Cup 24 oz., $19.95
A rainbow holographic base featuring designs in every color of the rainbow is almost enough rainbow for us. Almost.
4. Fan Dichroic Plastic Cold Cup Drink Thru Lid 16 oz., $16.95
Glitter and neon and coffee, oh my! All of our favorite things in one cup. Okay, Harry Styles isn't in there, but that's a lot to ask of a single cup.
5. Rainbow Gradient Grid Plastic Cold Cup 24 oz., $22.95
We have a question. What's prettier than a rainbow? It was a trick question. The answer is nothing. Except maybe a Bob Ross painting.
6. Textured Rainbow Plastic Tumbler 16 oz., $16.95
Nothing says pride quite like this cup. But if you yell it, you might win out!
Our Favorites from the Second Early Summer Starbucks Cups Drop
1. Stainless Steel Tumbler Gradient 12 oz., $24.95
Perhaps you're looking for a slightly more subtle Pride cup? This one should do the trick. In a pretty pastel ombré pattern, it also features a little bit of bling. Color us impressed…in pink.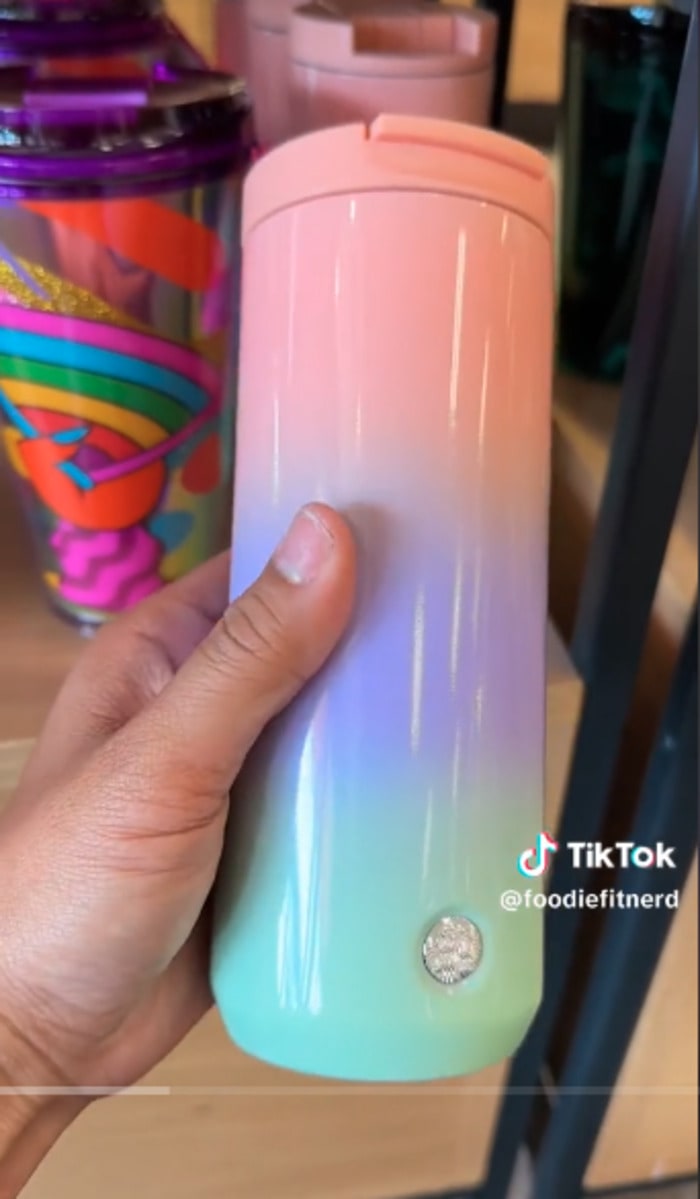 2. Bubblegum Gradient Grid Plastic Cold Cup 24 oz., $22.95
This cold cup comes in the classic Starbucks grid bling style, with different shades of pink in a holographic style. Fifty shades of pink is our favorite beachside read.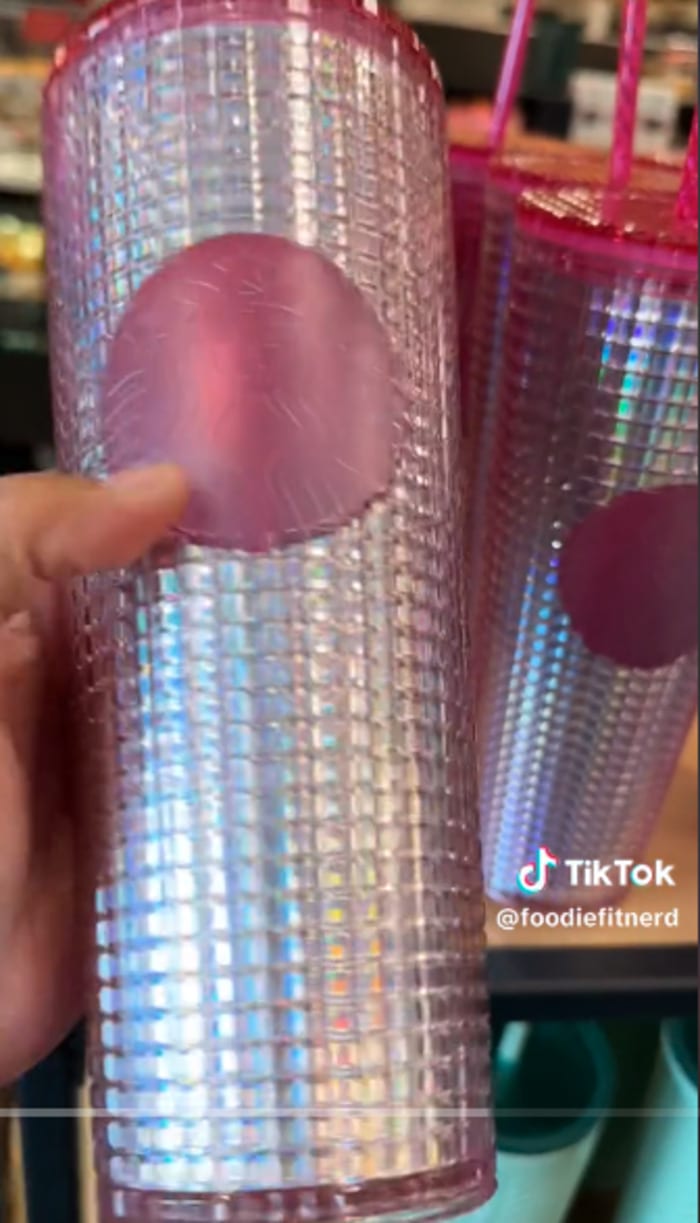 3. View Thru the Garden Soft Touch Plastic Cold Cup 24 oz., $19.95
Maybe we've been spending too much time watching Queen Charlotte, but all we want to do with this cup is bring it with us to a garden party and fill it with tea and biscuits. What, you don't like soggy biscuits? Welp, more for us.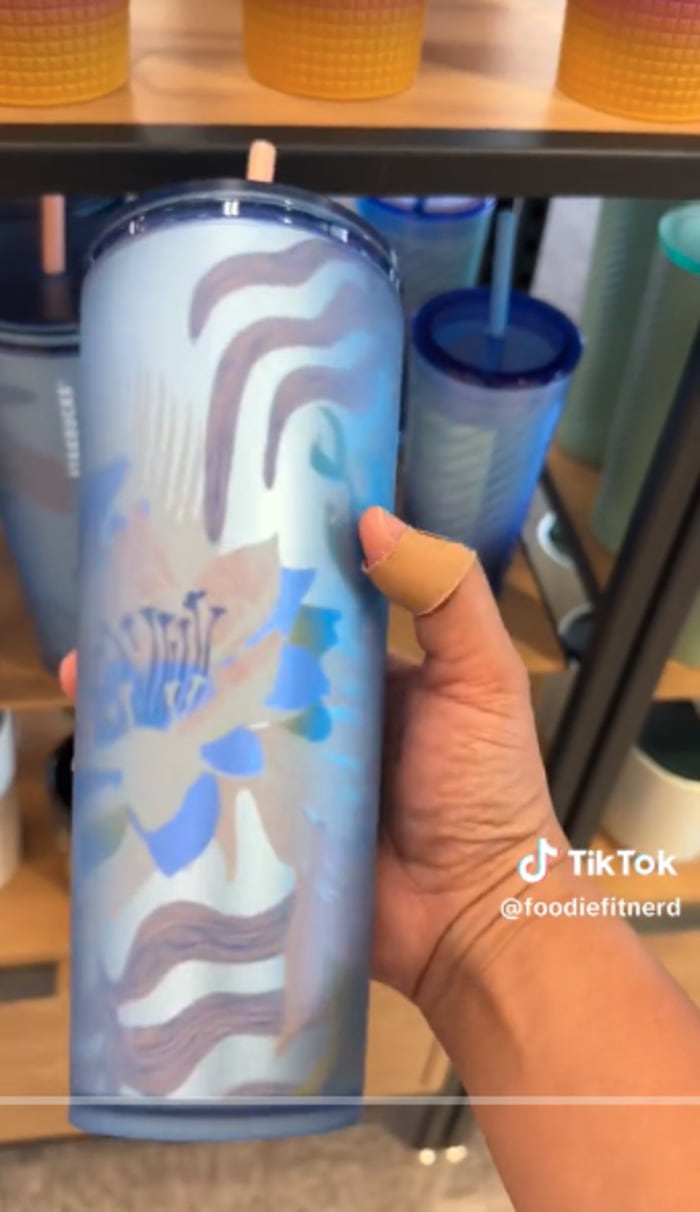 4. Diagonal Sage Stainless Steel Cold Cup 24 oz., $29.95
Green, glorious green. It's the color of the moment, and the last moment, and probably the next moment, too. Moments go fast. Oh look, three more have passed!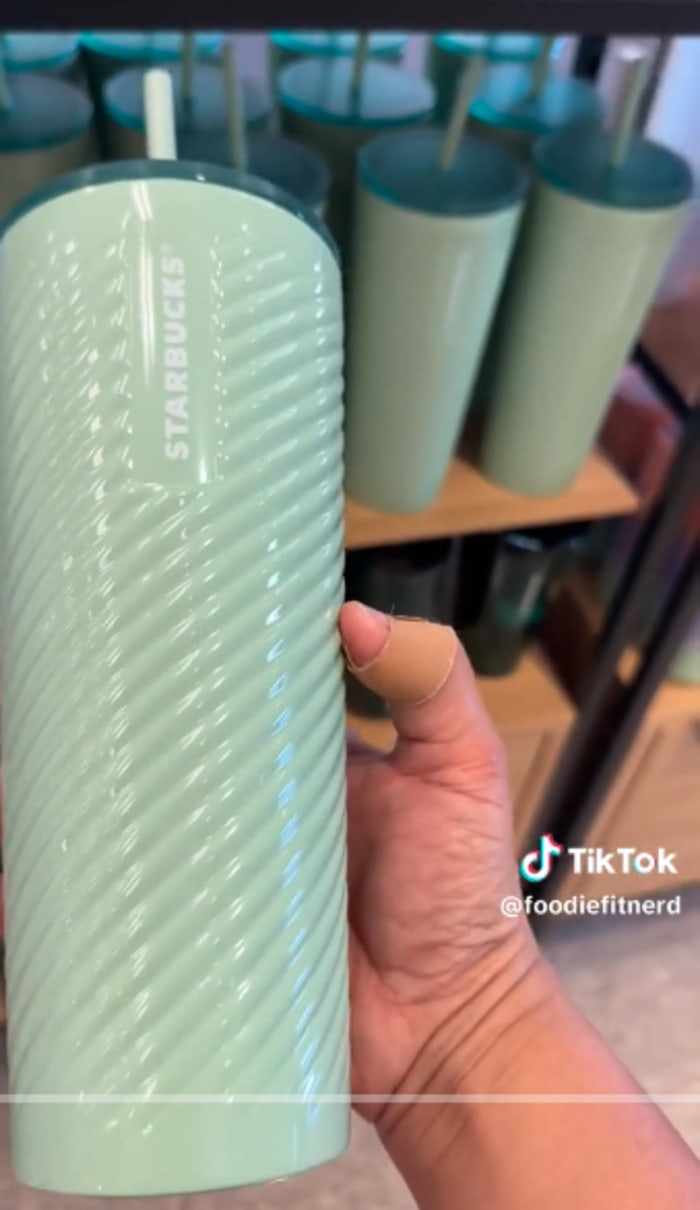 5. Blue Diagonal Gradient Glass Cold Cup 18 0z., $19.95
This cup has us craving a lollipop and a dip in a refreshing pool. Of water or candy.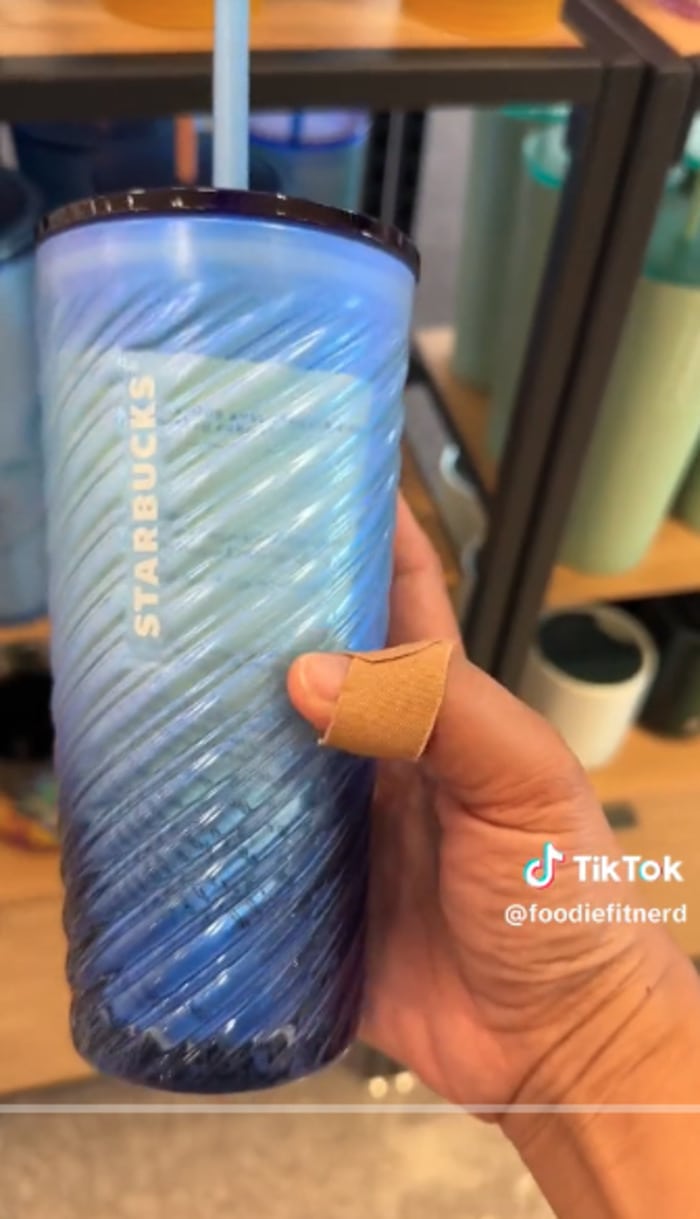 6. Plastic Iridescent Tritan Water Bottle 24 oz., $14.95
As far as water bottles go, this one is a standout. We're suckers for shiny things. And upping our water consumption is also a bonus. Does it still count if we fill it with coffee instead?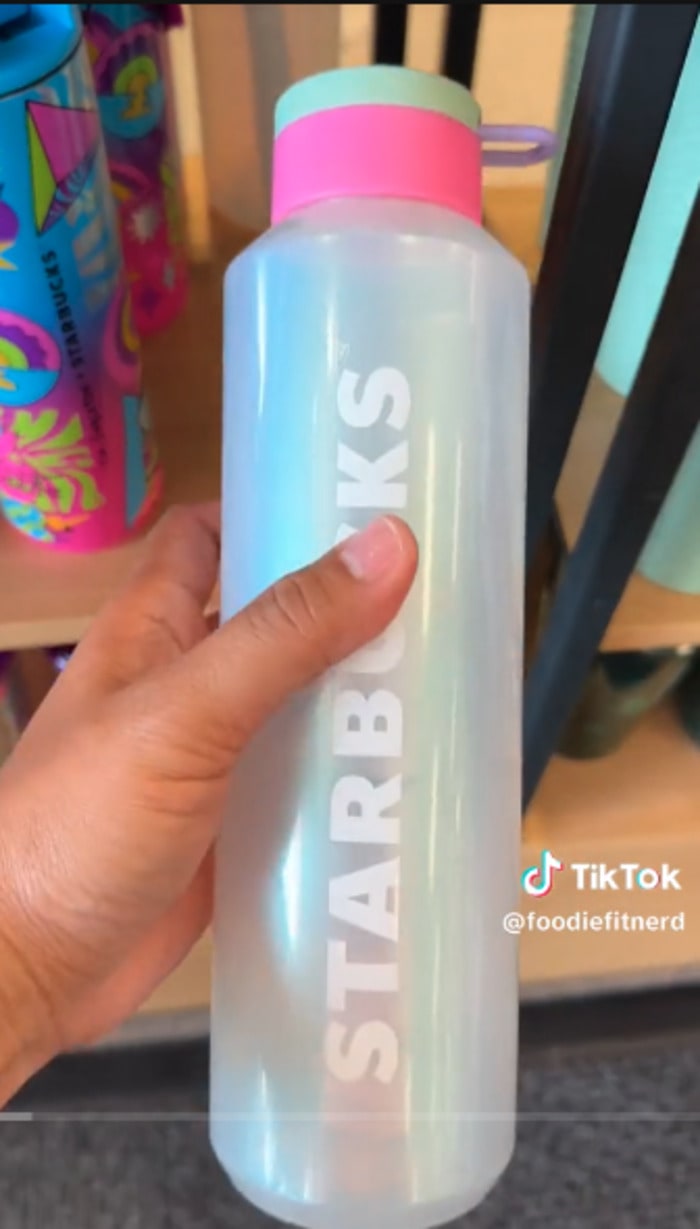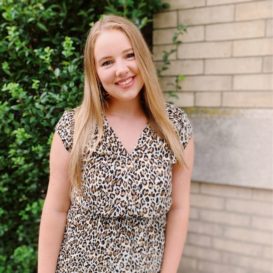 Latest posts by Laura Davis
(see all)