We've heard that it's important to eat a well rounded diet with lots of colors. Sure we could eat vegetables, but look at these rainbow donuts. Do they contain phytonutrients? No! Are they tastier? Yes! You can call us fitness influencers now.
Rainbow bagels walked so this sweeter Instagram trend could fly, and boy do they take the cake. (Literally). If you're baking these at home, you can dye dough, make colored icing, or create your rainbow with sprinkles, or all three!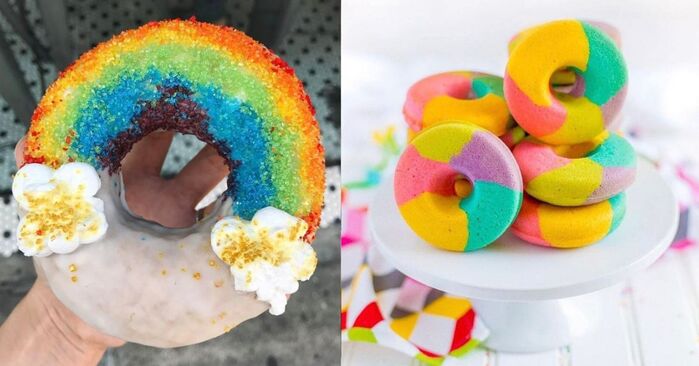 Enjoy some of our favorite rainbow donut creations from the Internet. The place where all good things come from. And 4chan, but we don't talk about that.
Get These Ingredients to Make Rainbow Donuts At Home
15 Colorful Rainbow Donuts
1. Rainbow Cake Donuts with Sprinkles
Chana's Bakery isn't messing around with these big round sprinkles – we're ready to write a full dissertation on why they're the superior sprinkle. Right after we finish watching the movie version.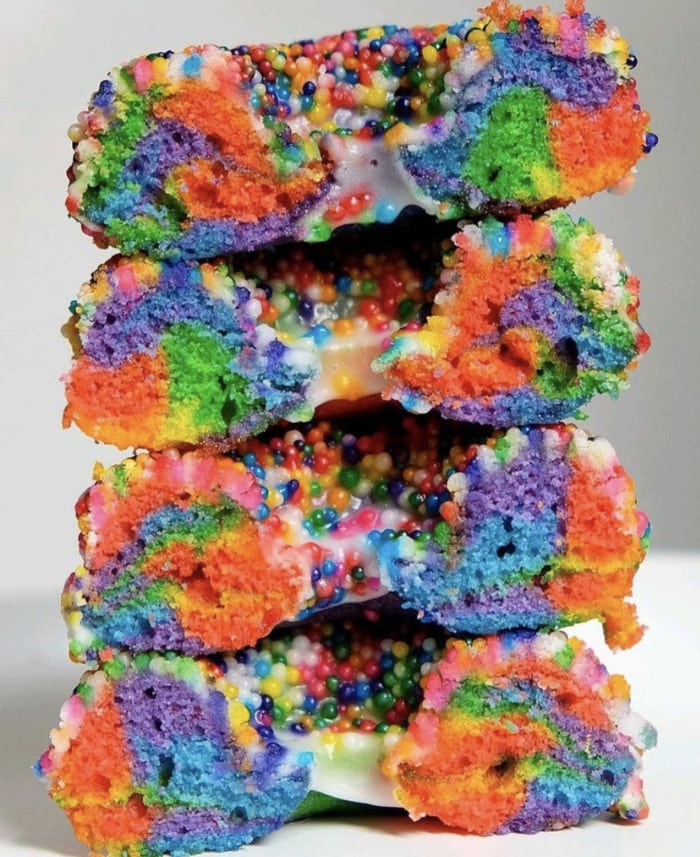 2. Sprinkles and Marshmallow Rainbow Donuts
This plain donut from Freddy Donuts decided it would play dress-up for the day.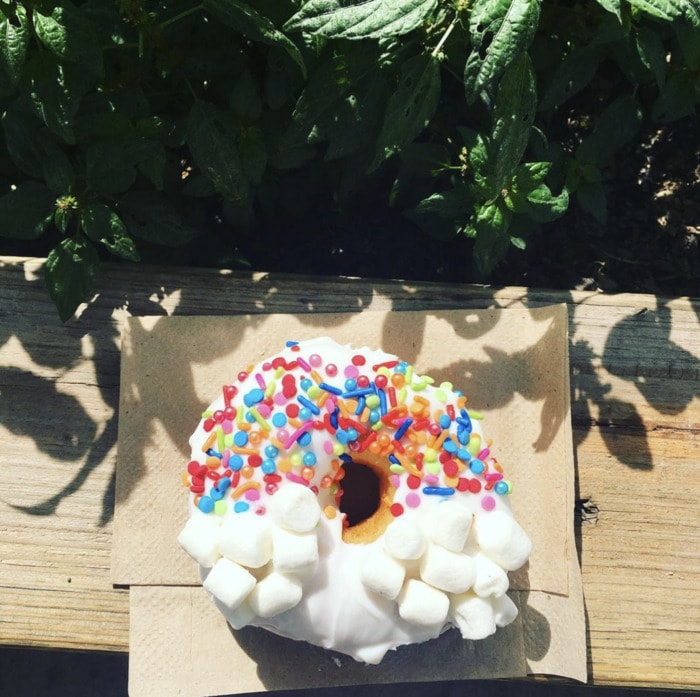 3. Vegan Rainbow Glazed Donuts
You know we're not going to let our plant-based buds miss out on all this colorful fun! Vicky's Donuts in London may be far away, but we can see the rainbow shining from here. Or our sunglasses are smudged again.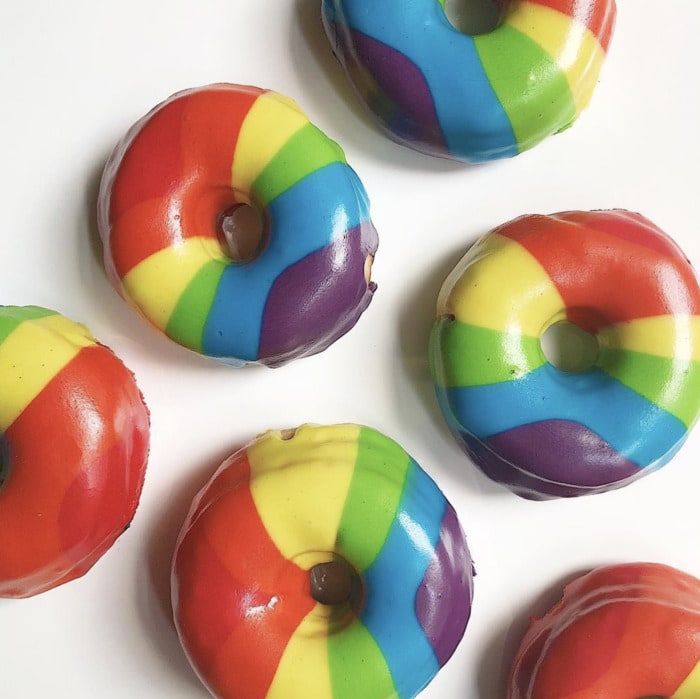 4. Striped Rainbow Donuts
If we were going to try to make one of these donuts, it would probably be these, because they're easy. How hard can it be to pipe icing in a straight line? Pay no mind to our gallery wall.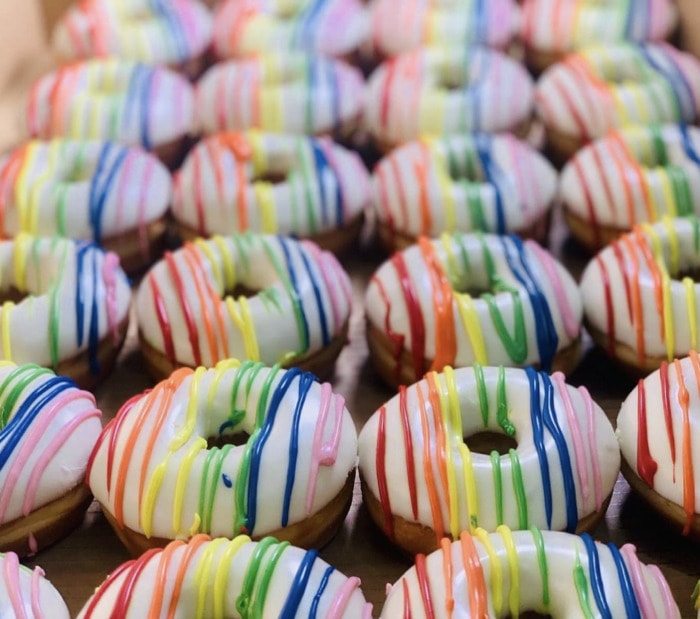 5. Pastel Rainbow Donut with Gold Sparkles
Take rainbow donuts to the next level with gold sprinkles. Finally, one time when you wake up and know why you have glitter all over your face.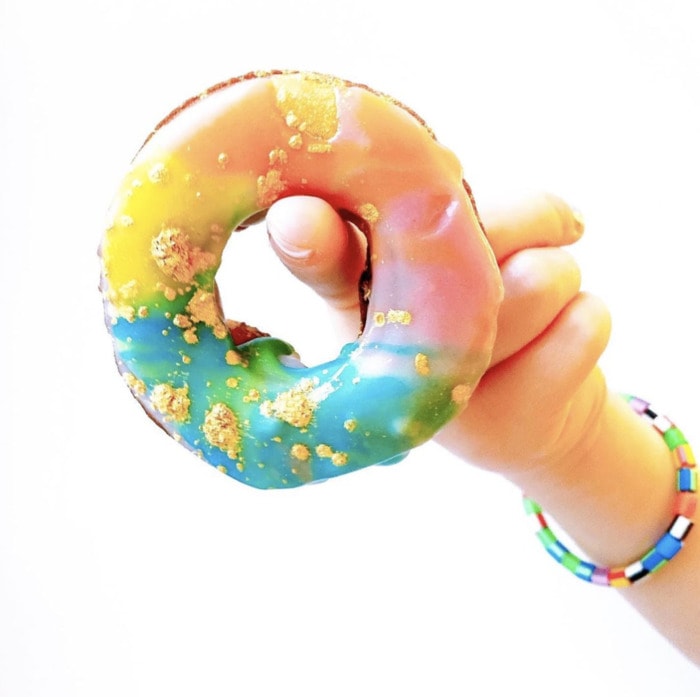 6. Rainbow Sprinkle Donuts
We can't decide what we love more about these donuts from Soy Milk and Vinegar: the smothering of sprinkles, or that it's a personal box of donuts.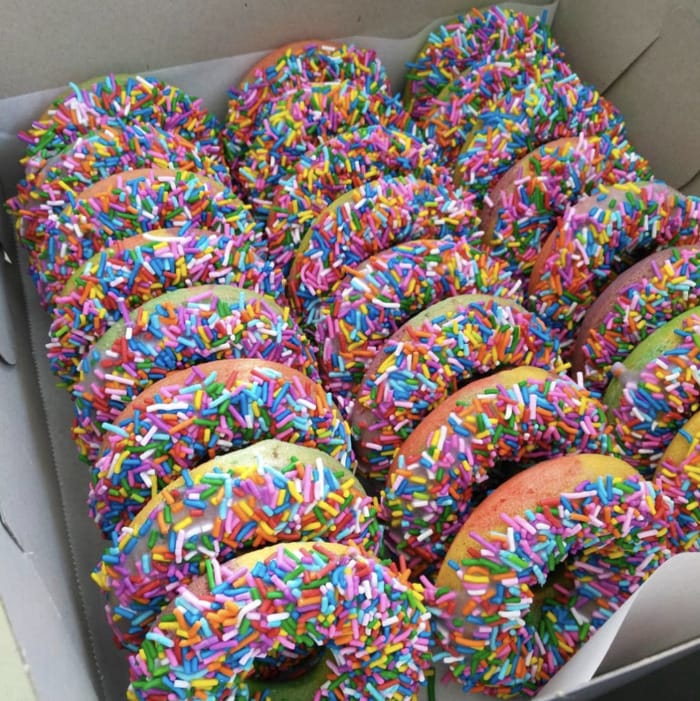 7. Baked Rainbow Donuts
This healthier baked donut creation from Confetti and Bliss is hypnotizing us with the bright, colorful swirls. Maybe this is what caused us to think buying Dogecoin was a good idea?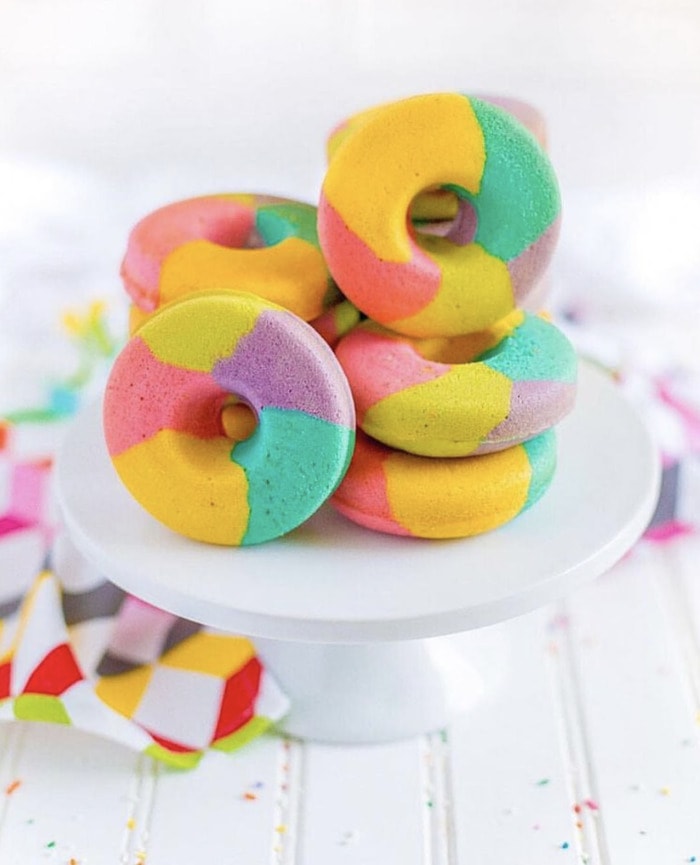 8. Sparkling Rainbow Cloud Donut
Somewhere over the counter, yeast rises up…
This is the beginning of our love affair with this sparkling masterpiece from Birdies. And also the end of our singing career.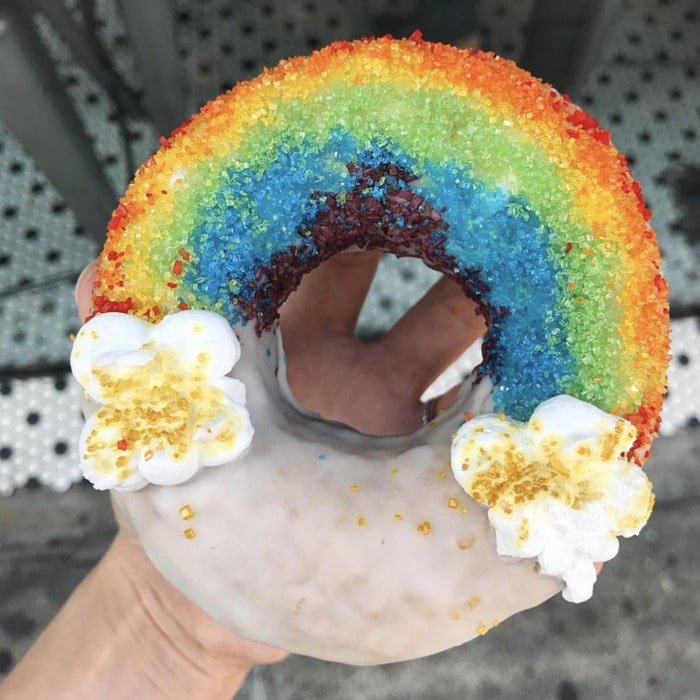 9. Rainbow Cruller Donut
What's cooler than a cruller? A rainbow cruller, of course! We'll show ourselves out.
10. Tie-Dye Rainbow Donuts
Has tie-dye jumped the shark when it's been turned into donuts? No matter. We can wear our favorite tie-dye sweat set when we make these and you won't even be able to tell when we spill! Did we say "if?" We meant "when."
11. Chocolate Glazed Rainbow Donuts
This chocolate variation from Panifico Bake Shop is giving off major "rainbow halloween donut" vibes.
12. Rainbow Donut Tray
Show up to a party with a tray of rainbow donuts and you won't be going home alone. A leprechaun will find and claim you as his own.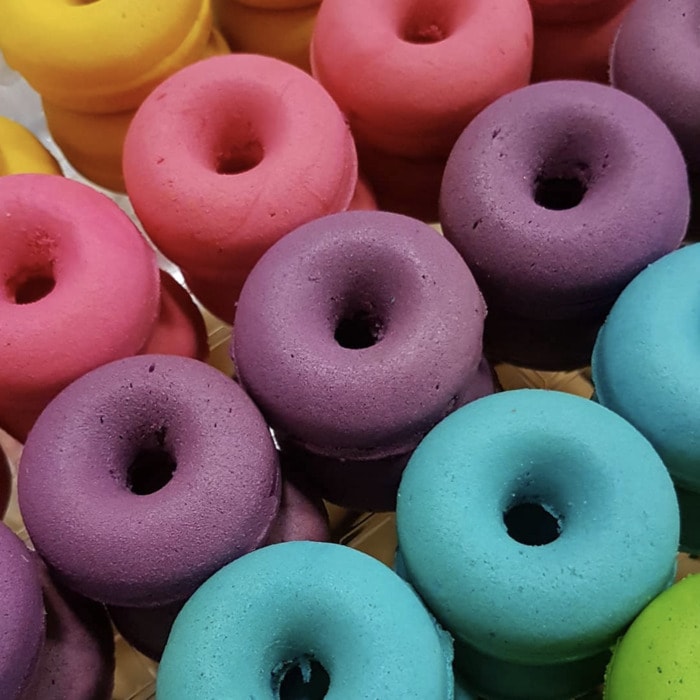 13. Neon Rainbow Donuts
We're not saying that we want to see glow-stick infused donuts, but this is definitely what they would look like. We can see the Coachella trend already.
14. Candy Rainbow Arch Donuts
Donuts with frosting and candy probably haunt the dreams of dentists across the world, but we applaud the creativity. So does Freddy Krueger. (He needed the night off.)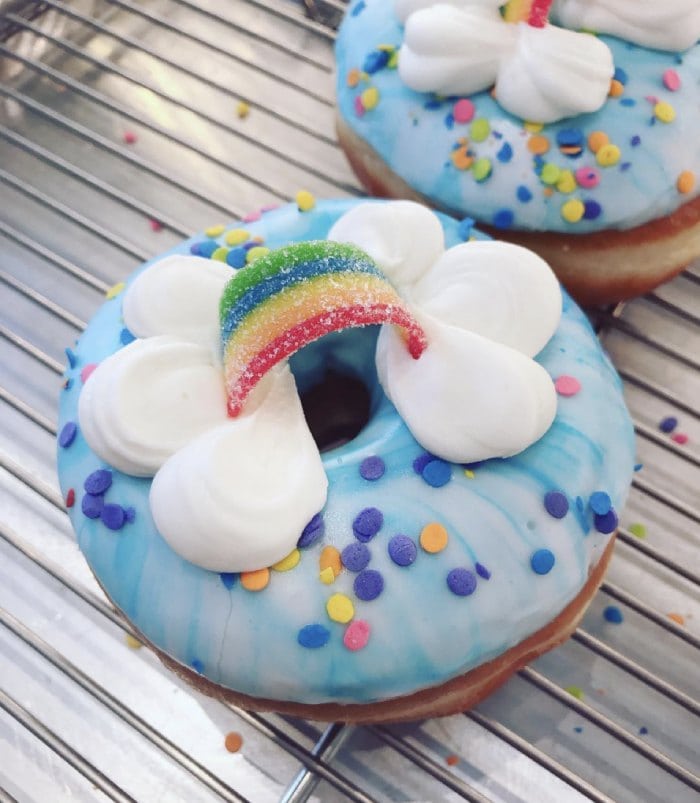 15. Fruit Loops Rainbow Donut
This features two forms of breakfast in one vessel, making it way easier to eat a hearty breakfast while scrolling through TikTok.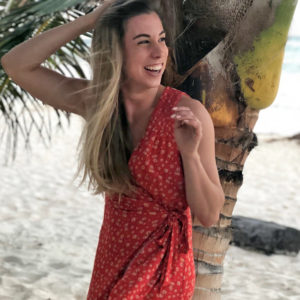 Latest posts by Hannah Rex
(see all)