You gotta hand it to donuts — they are fun, fabulous and, most of all, fried. (And, occasionally baked. Like your roommate.)
Donuts come in a variety of types, so can get them cream-filled, jelly-filled or custard-filled, depending on your fancy. But, best of all, they make for great Instagram photos. So, here's more than a baker's dozen of sweet donut jokes for your captions.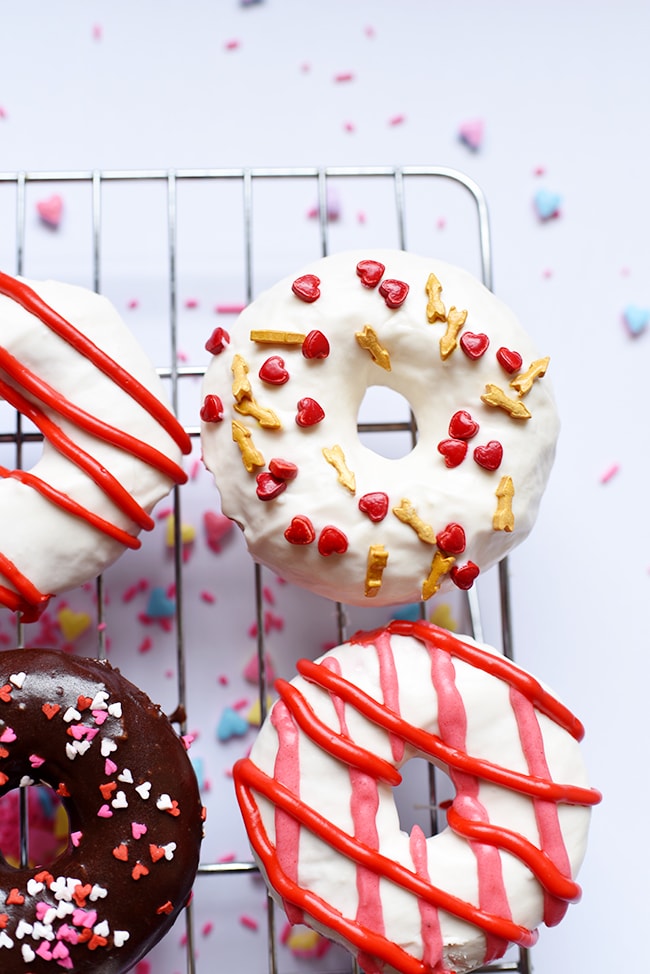 Funny Donut Jokes
Do or donut, there is no try.
I eat donuts on Sundays because they're hole-y.
Donut kill my vibe.
Glazed and confused.
Donut be jelly.
Cruller to be kind.
I donut want to glaze over the fact that I like you a hole lot.
Donut rain on my parade.
Donut worry, be happy!
Donut stop believing.
I love hole foods.
I donut wanna grow up.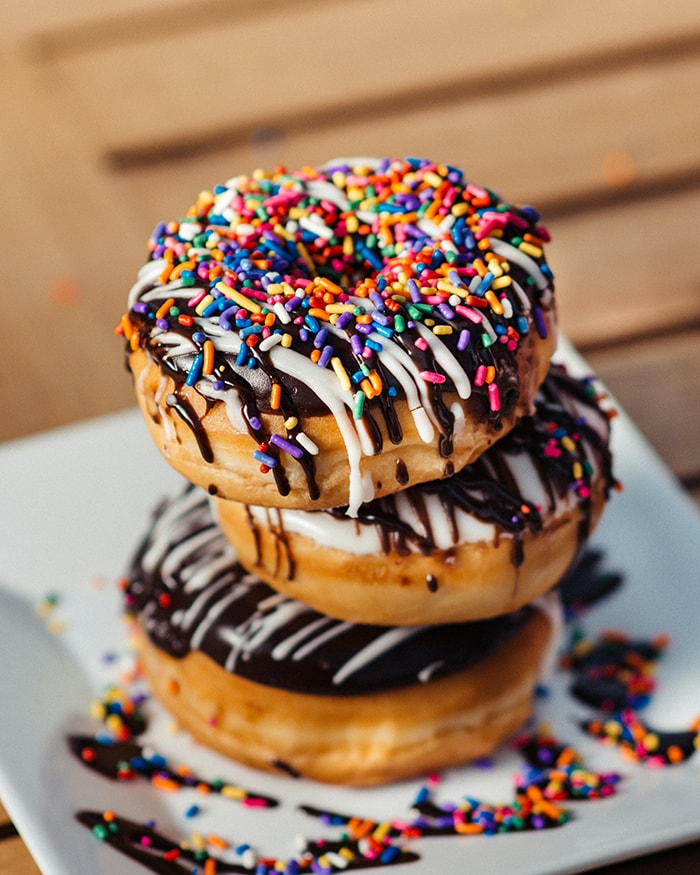 Donut Knock-Knock Jokes
Knock Knock.
Who's there?
Donut.
Donut who?
Donut ask, it's a secret!
Knock, knock.
Who's there?
CIA.
CIA, who?
CI ate your last donut!
Knock, knock.
Who's there?
Donut.
Donut Who?
Donut forget to close the door!
Knock, knock.
Who's there?
Justin.
Justin who?
Justin time to make donuts!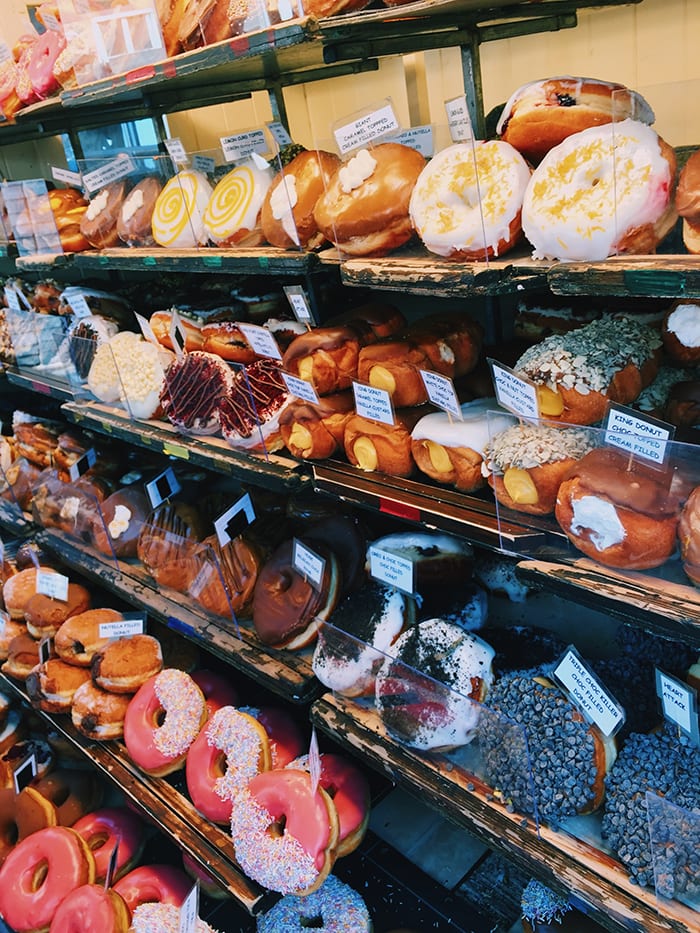 Donuts One-Liners
I choked on a carrot this afternoon and all I could think was, "I bet a donut wouldn't have done this to me."
Why did the donut go to the dentist? To get a filling.
"If you stop eating donuts you will live three years longer; it's just three more years that you want a donut." – Lewis Black
A person at the store asked me if doughnuts are healthy. I don't know, but I never met a sick one in my entire life.
What's the healthiest part of a donut? The middle.
What do you get if you plant a dough nut? A dough tree.
Did you hear the joke about the donut? Probably not, it was crummy!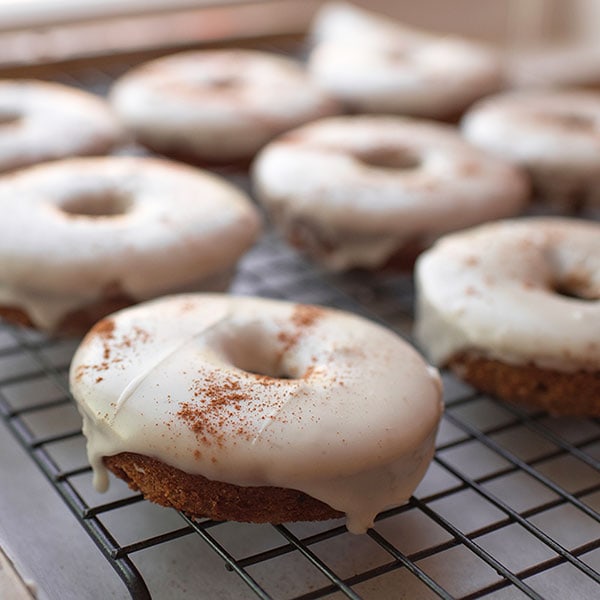 Why did the baker stop making donuts? He was fed up with the hole business.
Why did the clock in the donut shop run slow? It always went back four seconds.
What kind of evidence can a donut not take to trial? Anecdoughtal evidence.
Why do donuts hate puns so much? They donut like to joke around!
How does Bob Marley like his donuts? With Jammin'.
Where was the first donut cooked? In Greece.
What's a donut's favorite day of the week? Fry-day.
What do donuts wear to weddings? Tuxedoughs!

Never insult a donut. Some of them have fillings.
Ever heard of French Donuts? They're the Beignet of my existence.
What kind of donut can fly? A plain donut.
What do you call a cute donut? Adoughrable.
Found out I can't have donuts without u. They become don'ts.
Why did Tiger Woods return the donuts? Because there was a hole in one.
The optimist sees the donut whole; the pessimist sees the donut hole.
A sheep, two donuts, and a snake walked into a bar. Bah-Dunk-Dunk, Sssss.
What's a basketball player's favorite donut shop? Dunkin' Donuts.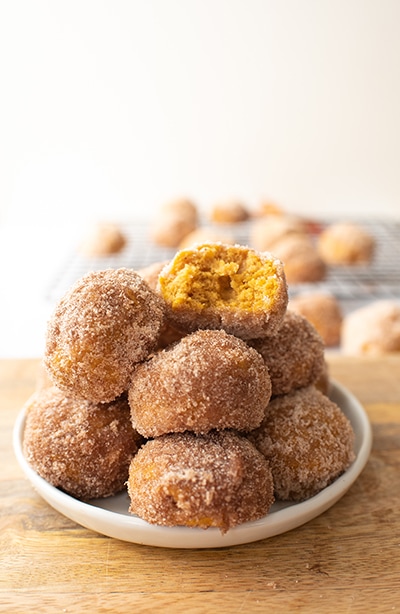 Have you been eating donuts and driving? Your eyes look glazed.
What do you call a pastry that is a priest? A Holy Donut.
I was turned away when I tried to order a pie from Yoda's bakery. "Dough. Or doughnut. There is no pie."
Why did the donut start going to therapy? It couldn't get over the feeling that something was missing — it never felt hole!
You need to understand the difference between want and need. Like I want abs, but I need donuts.
How did the strawberry donut feel after dinner? Jam-packed!
I allow myself only one donut per year. This morning I had 433 B.C., 1731, and 1952.
What do you see when the Pillsbury Doughboy bends over? Doughnuts!
Latest posts by Maylin Tu
(see all)