Even if you're a religious coffee drinker, you'd be lying if you said you didn't fancy a cup of tea after watching anything from the Bridgerton universe. Inspired by the most recent Netflix series of this Regency era, you can now enjoy the Queen Charlotte Republic of Tea collection.
With three different flavors, all the offerings are fit for a queen…or a duchess, or a countess. Or really any other royal-tea. (We had to. You knew we had to.)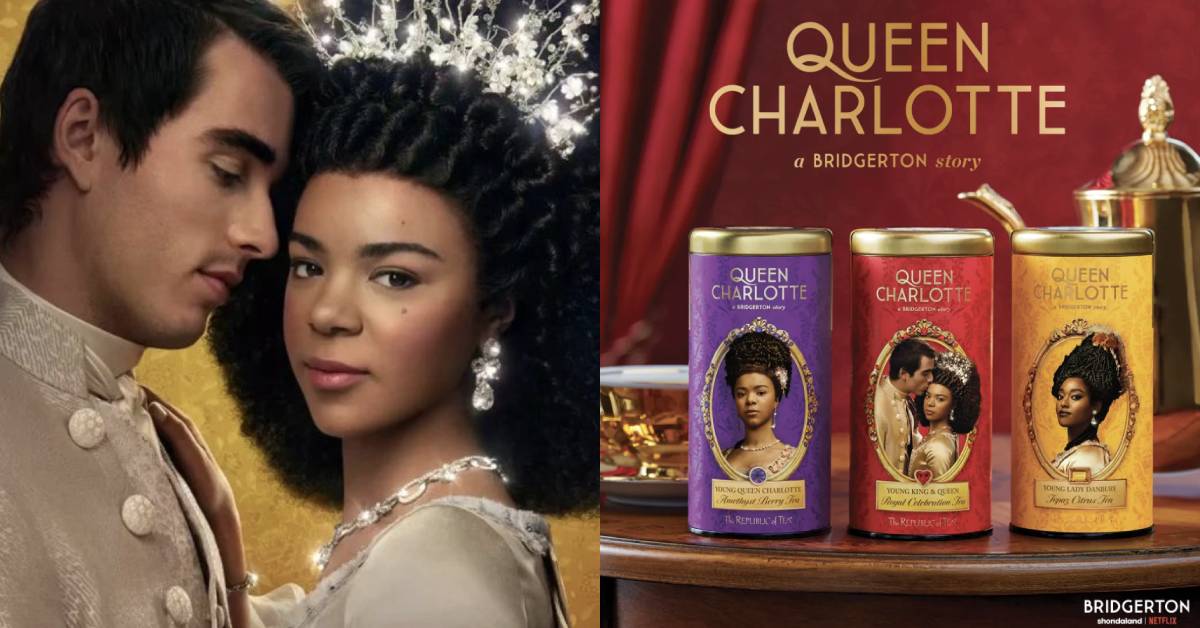 If you've been living under those giant bustle dresses, this Bridgerton prequel is centered around Queen Charlotte's rise to prominence and power. It follows the young Queen's marriage to King George, her friendships, and the love story and societal shift that created the world of the Ton in Bridgerton.
Every sip will bring you into this elegant world, where romance, drama, and scandal reign supreme. You know they wouldn't be able to get through all of that without a strong cup of tea in hand. Not to mention their…extracurriculars.
We're talking about pall mall. Obviously.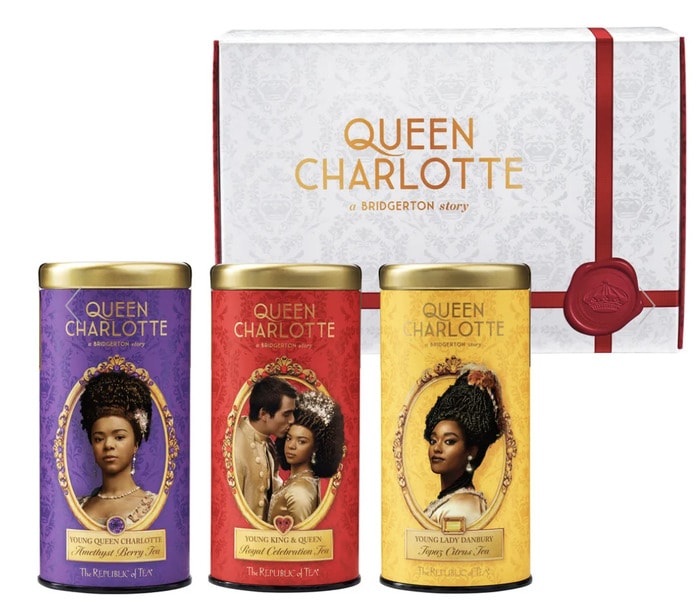 What Is the Queen Charlotte Republic of Teas Collection?
The Republic of Tea created three different Queen Charlotte tea blends to represent the leading characters of this sultry story: the queen herself, Lady Danbury, and the king. We can only assume that Beyoncé's blend will be coming out in a few weeks.
You can show your bias and get the teas individually, or show your obsession and purchase a three-pack with all the blends. And for anyone who still reads actual books (no, TikTok reviews still don't count, Karter), you can get a tea with the Queen Charlotte hardcover book.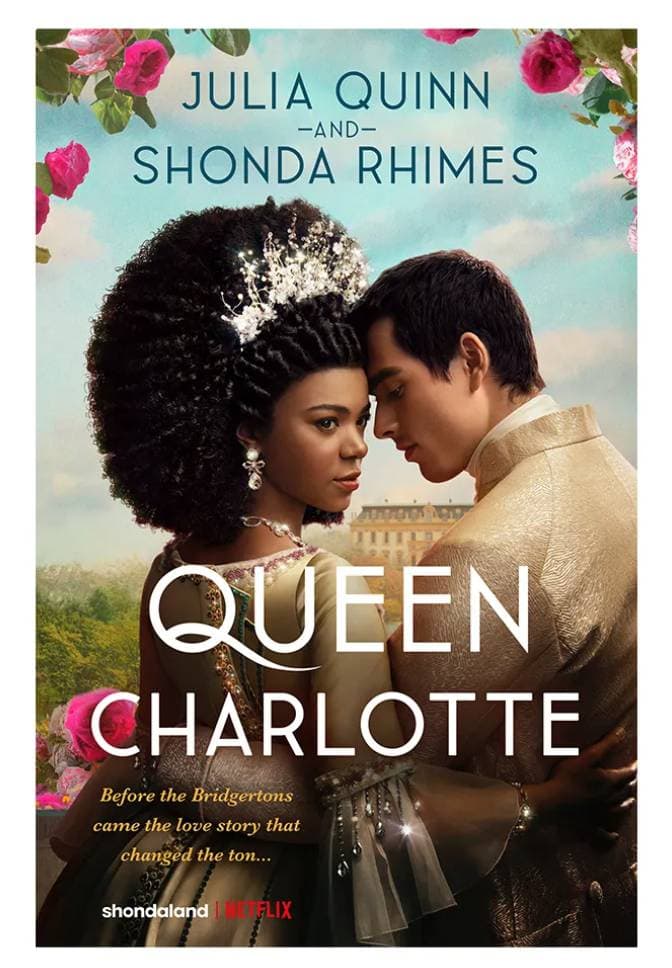 Young Queen Charlotte Amethyst Berry Tea
This is a fruity tea made with green rooibos, orange and lemon peel, white hibiscus, and blue butterfly pea flower. And according to the description, it "infuses the prowess required for all the prominence and duties that lie ahead." Where was this when we had to do our taxes?
Get it on Amazon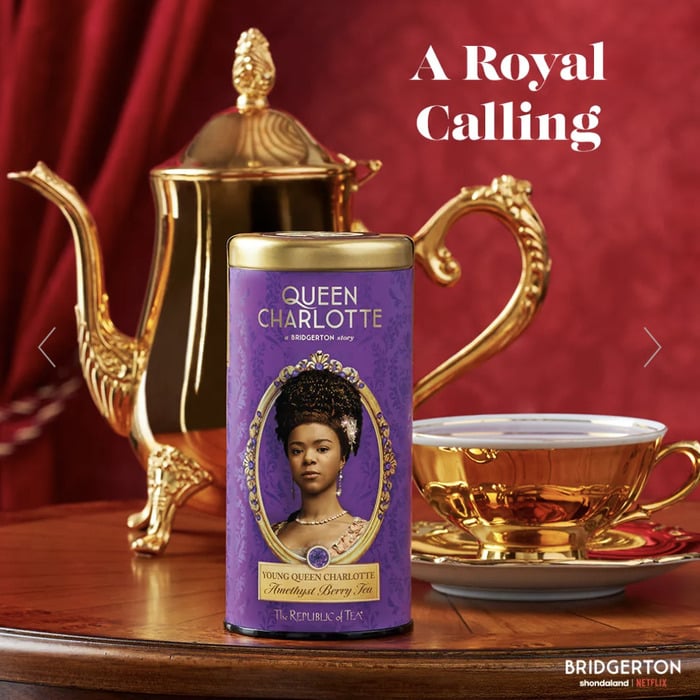 Young Lady Danbury Topaz Citrus Tea
It's clear that Lady Danbury is sharp at any age, and at tea time, that translates to tang. Even though this herbal tea is caffeine-free, it still packs a punch with lively orange and lemon flavors. But not an actual punch. Lady D would never! …right?
Get it on Amazon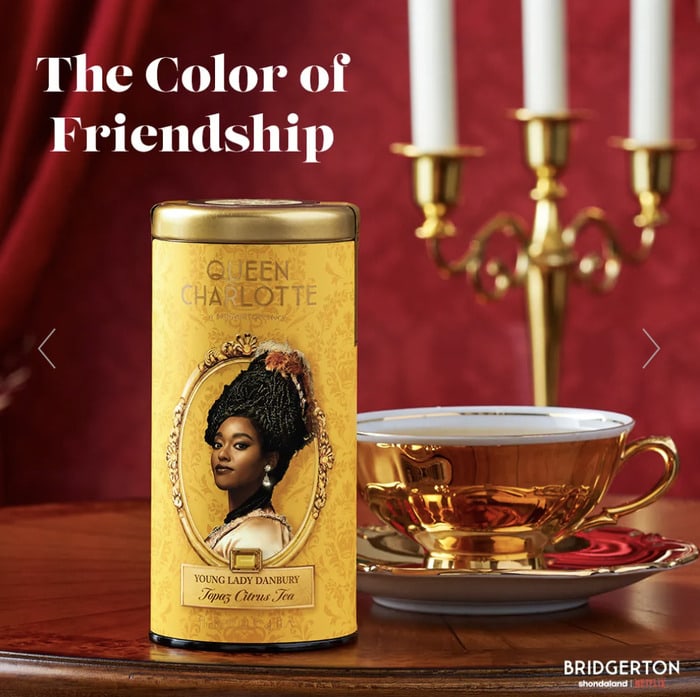 Young King and Queen Royal Celebration Tea
This fruity and floral black tea celebrates the love of the young royal couple. And, it officially sets the standards for a wedding gift way higher than a pair of food tongs. A custom tea blend, or something that only has the purpose of getting stuck in the junk drawer? Tough comparison.
Get it on Amazon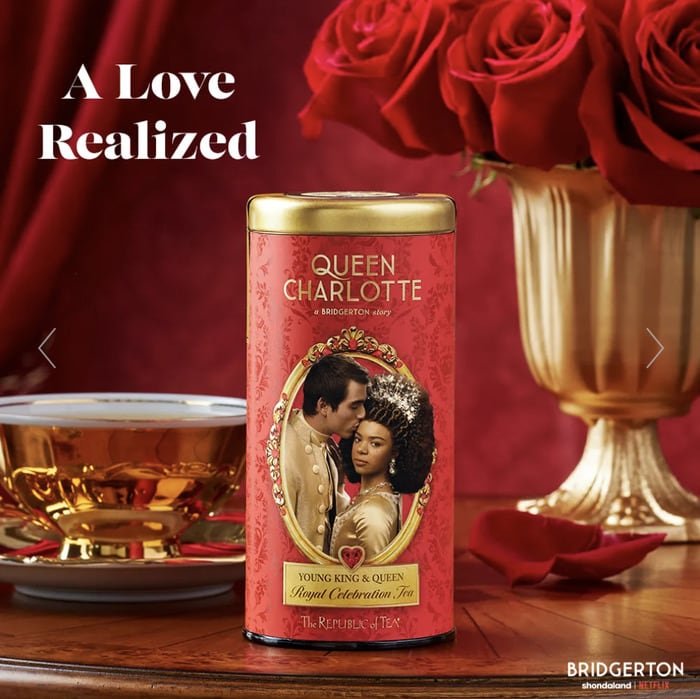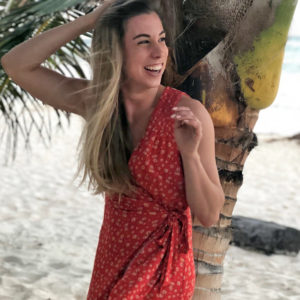 Latest posts by Hannah Rex
(see all)