Our to-do list may still include "take down the Christmas tree," but Starbucks has moved on and they're ready for Spring. The Starbucks Spring cups for 2022 are reportedly going to start hitting the shelves on March 1.
While Starbucks hasn't officially confirmed these new designs, they have started popping up online, and some stores have put them out early. The new collection should be released in a few different waves — including their anniversary collection, Mother's Day designs, and Easter designs.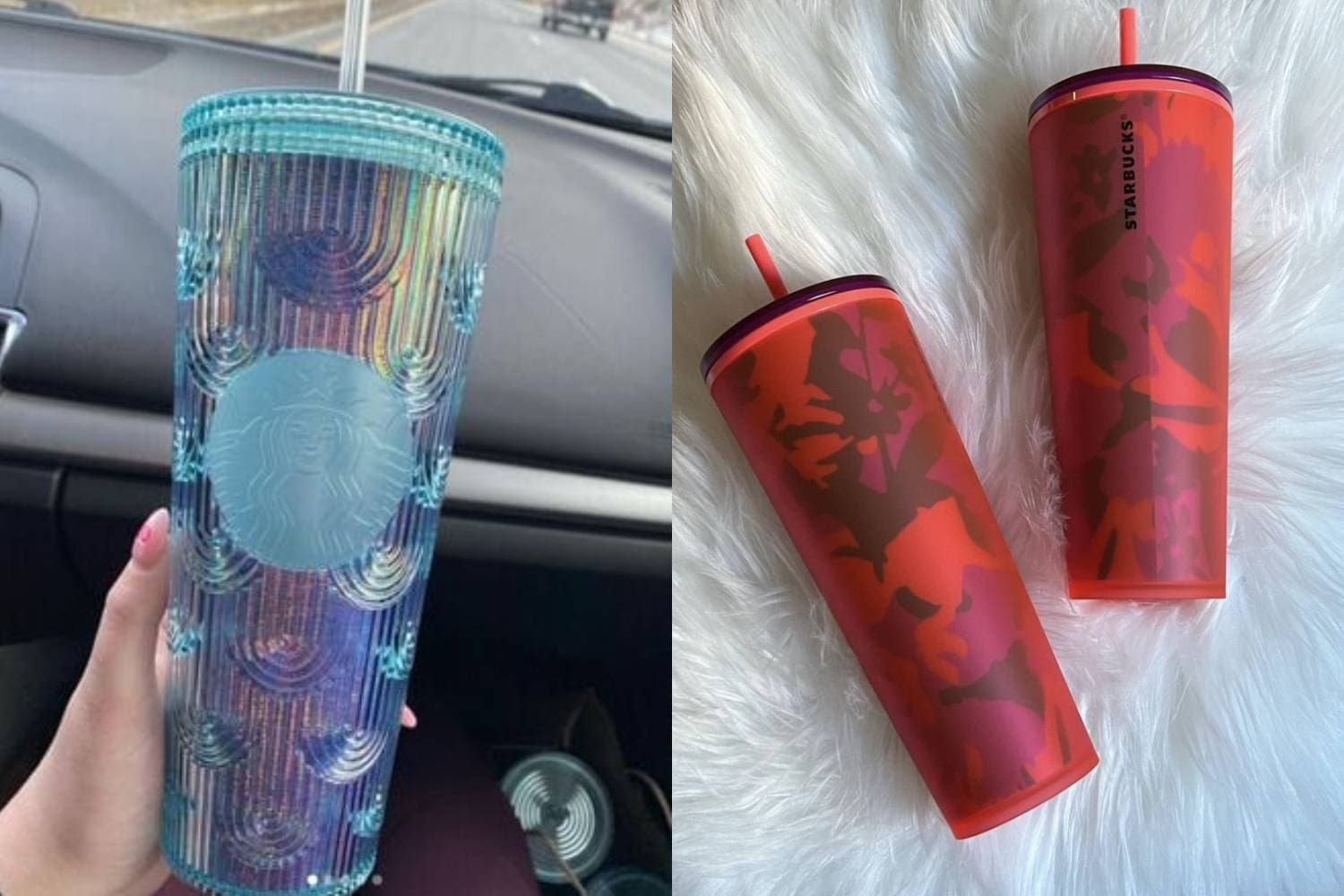 This Spring's collection includes bold florals, mermaids, and cacti. The fun designs are featured on tumblers, cold cups, ceramic mugs, reusable hot cups, and more.
So it's time to do a little spring cleaning and rearrange those kitchen cabinets so you have room for the newest models. Some dusting wouldn't be the worst thing, either.
Starbucks Spring Cups and Tumblers for 2022
1. Green Iridescent Cold Cup
We now only want our coffee to be consumed in an iridescent vessel. Thank you, Starbucks, for scratching an itch we didn't even know we had. Now can you please do something about that spot on our back?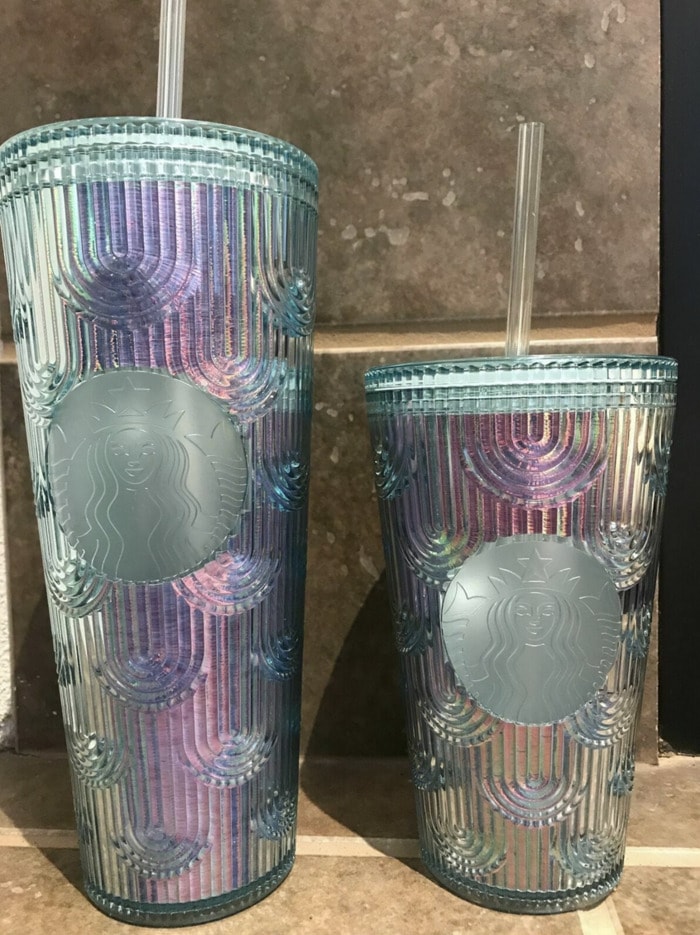 Available on eBay.
2. White Gridded Tumbler
If you like your coffee tumbler to have a privacy film on it, this cup is for you. Now Edward from accounting won't get on your case about how a frappuccino "isn't real coffee, like a black Americano is." Let us have this one thing, Eddie!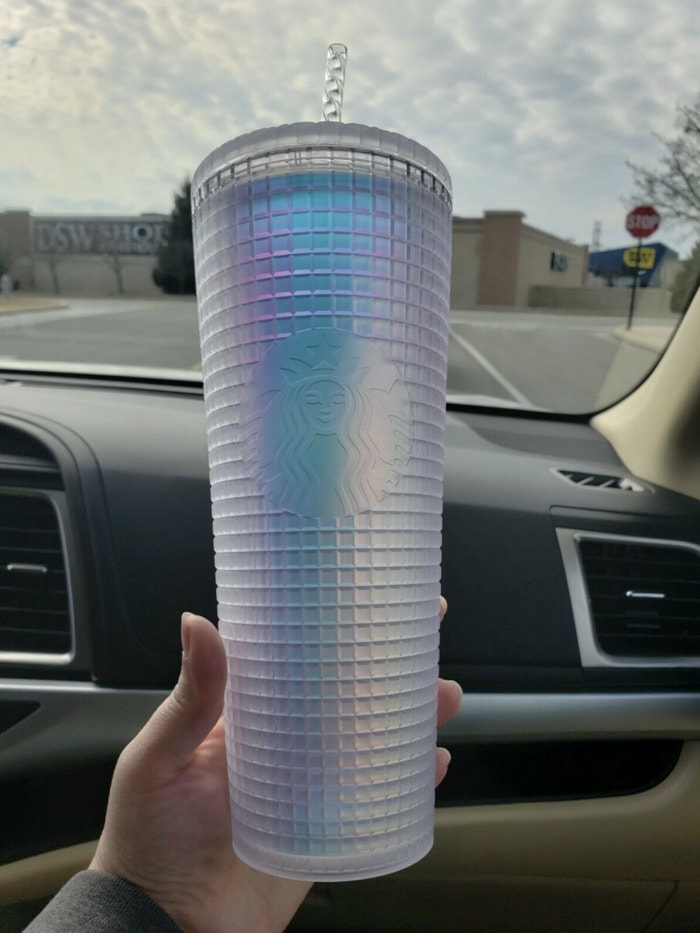 Available on eBay.
3. Plastic Soft Touch Siren Tumbler
We're hearing the siren call all the way to our local Starbucks for this one. She apparently left her lunch at home.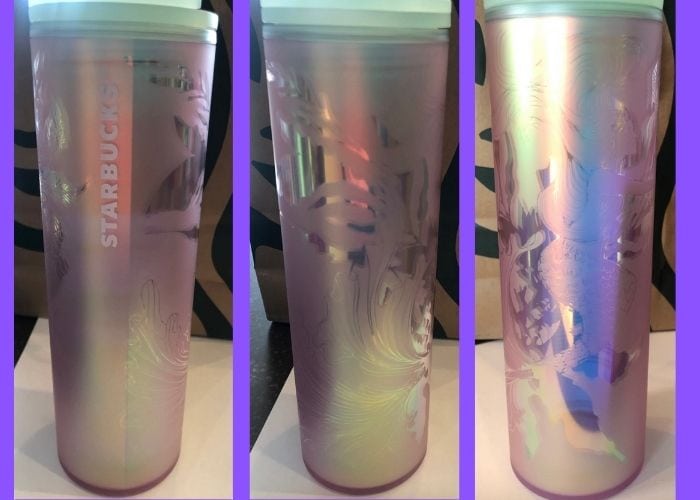 Available on Etsy.
4. Speckled Glass Cold Cup
We haven't trusted ourselves with glass cups since…ever. But we may have to break our self-implemented ban for this one. As long as we only carry it over soft sand.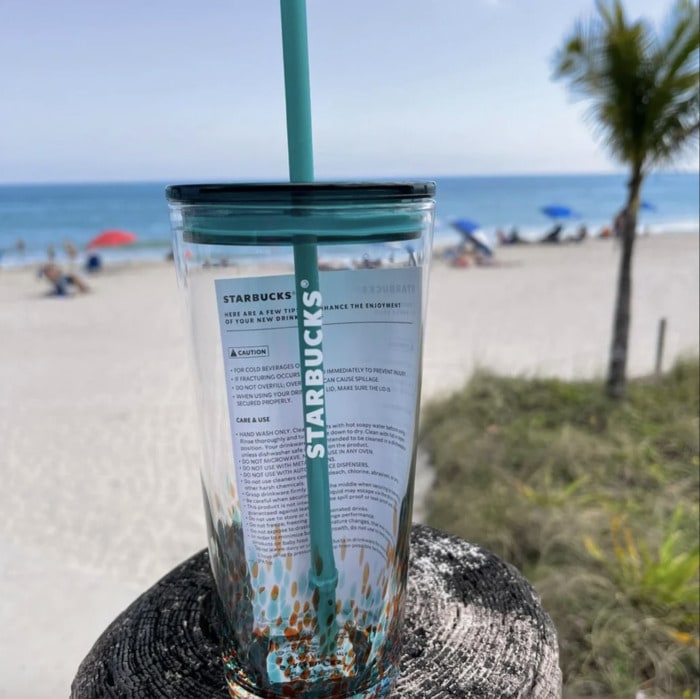 Available on Mercari.
5. Green Blue Gridded Tumbler
The perfect tumbler to match the color scheme of our Hard Mountain Dew. Not at work, of course! Unless we're doing Fun Fridays again?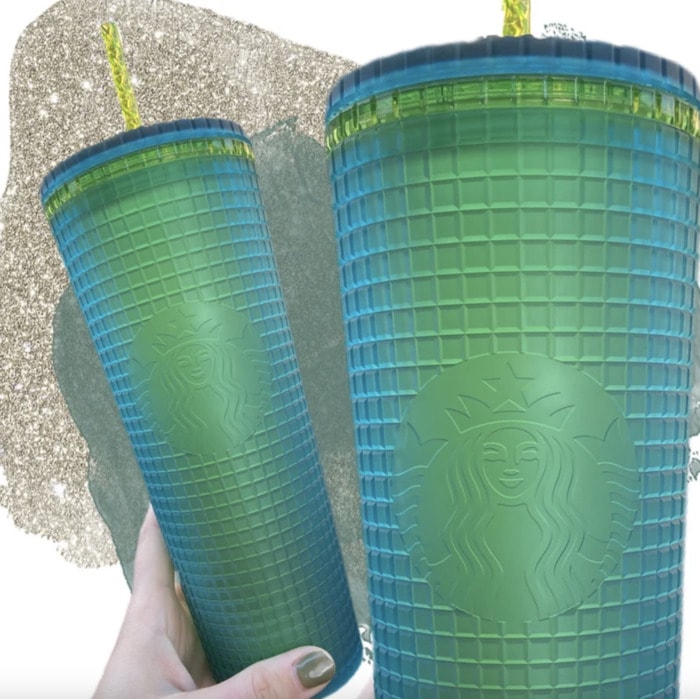 Available on Etsy.
6. Purple Ombré Flower Stainless Steel Tumbler
We can't wait to take this to our hairstylist and ask her to match it.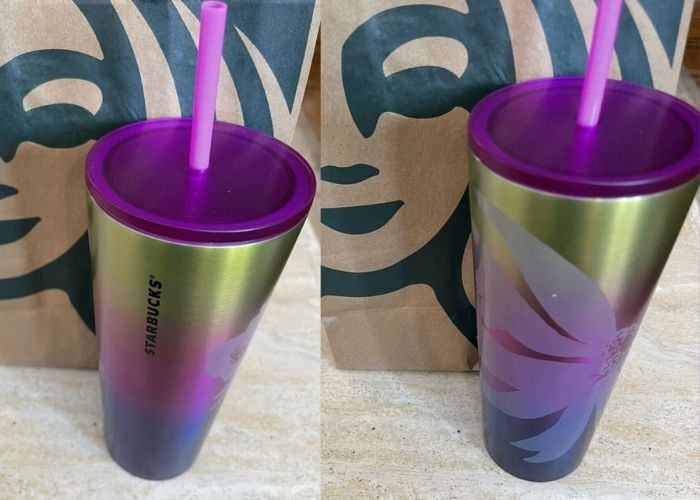 Available on eBay.
7. Ceramic Mug Floral Tail
We think this mug is supposed to feature a wave design, but all we see is mint green textured wallpaper. We really should watch less HGTV.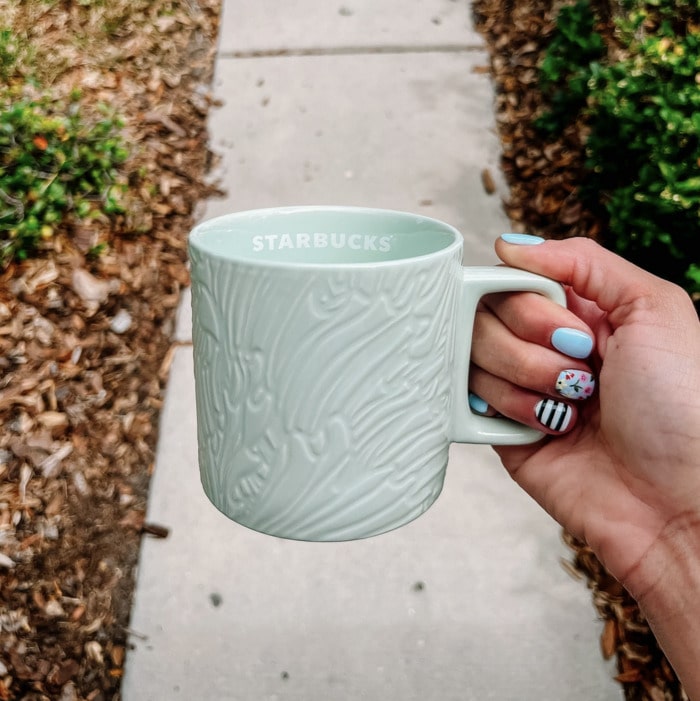 Available on Etsy.
8. Reusable Hot Cups With Color-Changing Lids
Six-in-one? What a steal! Use these colorful reusable cups as Easter baskets this year. But make sure you take out the jelly beans before you try that heated color-changing lid trick.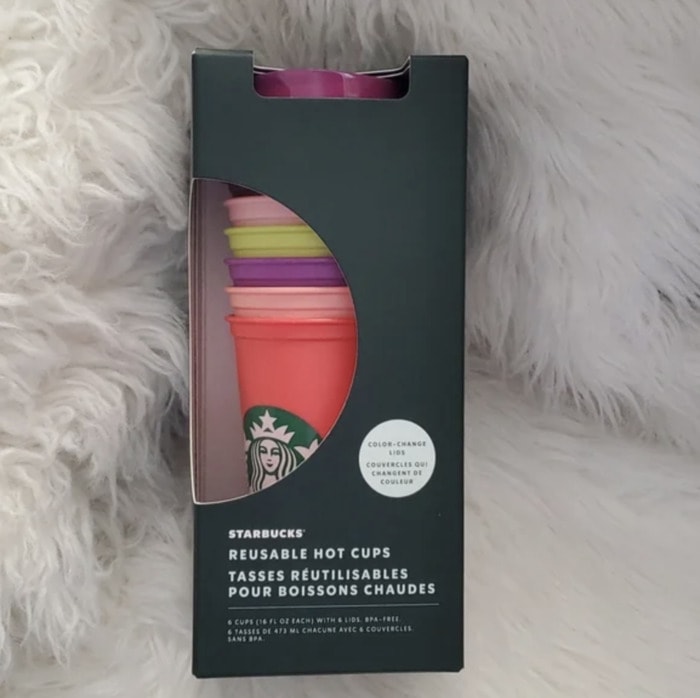 Available on Poshmark.
9. Cactus Flower Ceramic Mug
This cacti cup reportedly doesn't come out until closer to Mother's Day, which is May 8th. Not that Hallmark won't remind you of that 100 times before then.
10. Plastic Green Jeweled Cold Cup
The nice thing about these opaque cups is that you can say it's water, when it's really your 5th cup of cold brew today.
11. Plastic Cold Cup Floral Soft Touch
This cup has a floral camo look to it. We know, because we lost it in the greenhouse again.
12. Speckled Ceramic Double Wall Tumbler
Finally, something that will secretly hold all of our Easter candy! Possibly, too well. Peeps-flavored coffee was quite a surprise.
13. Floral Plastic Cold Cup
Instead of pastel spring colors, Starbucks is going with bolder hues. Hopefully our spring allergies aren't also bolder this year.
14. Stainless Steel Copper Tumbler
Spring is the time for new beginnings. And if this shiny, gold tumbler is any indication of how the new season will go, we're feeling pretty good. We found $5 in it!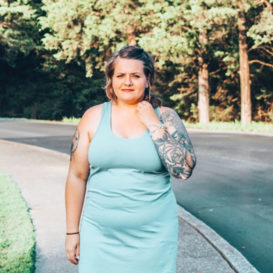 Latest posts by Ashley Hubbard
(see all)