There are five love languages — physical touch, words of affirmation, quality time, and two we always forget. But, one that should be added to the list is knowing your significant other's coffee order. And, for that, these pretty Starbucks Valentine's cups from Etsy are going to come in handy.
Because, while these heart-emblazoned Etsy tumblers are perfect for February 14th, they're ideal any time of the year you want to make your lover's heart skip a beat. And not just because of all the espresso you just gave to them.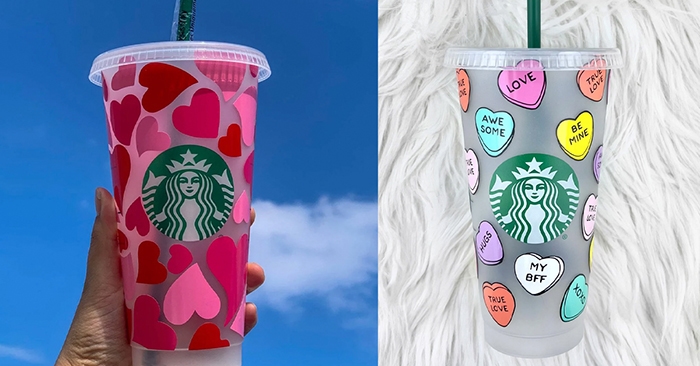 Customized Starbucks Valentine's Cups
When it comes to romantic treats, cherries are sweeter, tastier, and all round better than overpriced frozen strawberries. And also because Gen Z has decided the cherry emoji means boobs. Thank goodness the eggplant emoji doesn't have some salacious hidden meaning.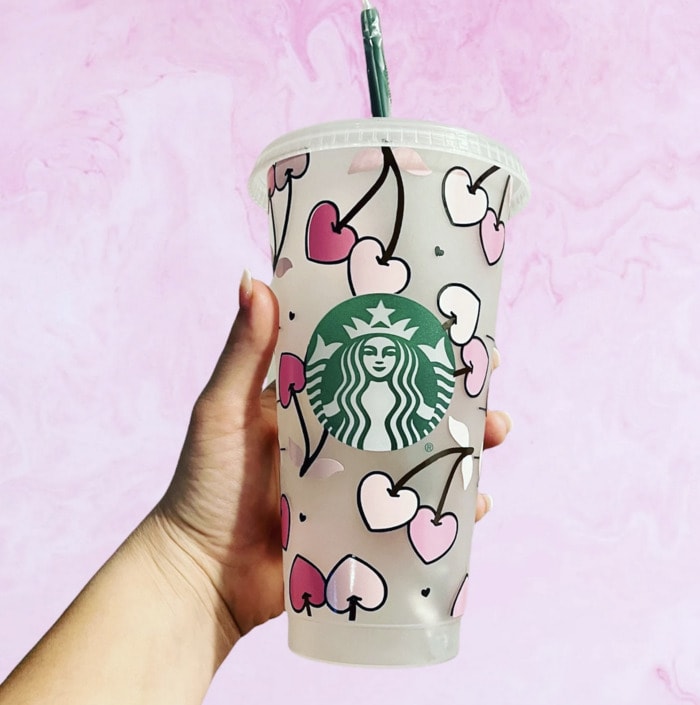 We've only got eyes for you. And maybe the barista. Especially if you're our at-home barista.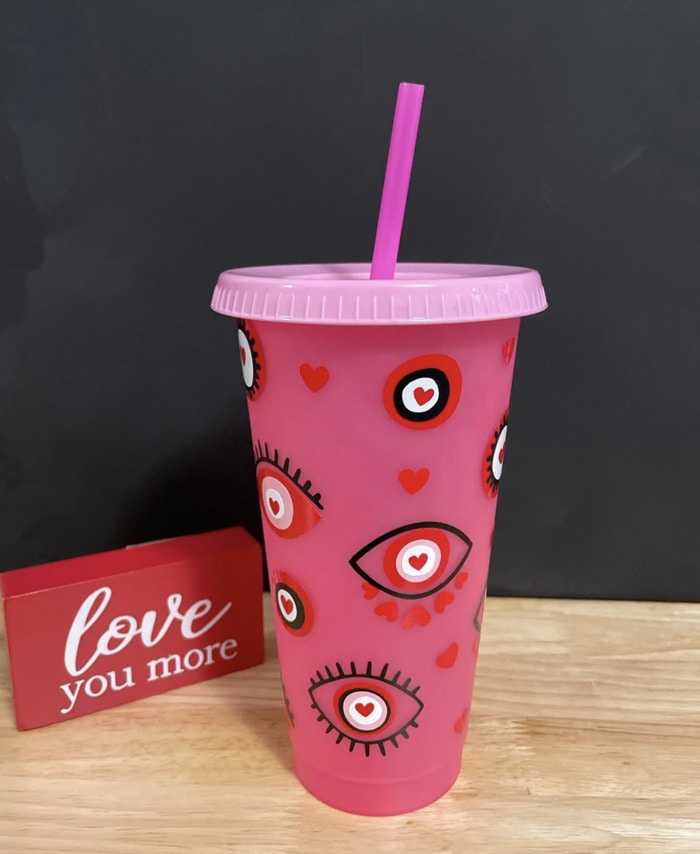 Delight your goth-y significant other with this Starbucks Valentine's tumbler that features skeletons hands forming a heart. Love lasts forever. Or at least our love for coffee does.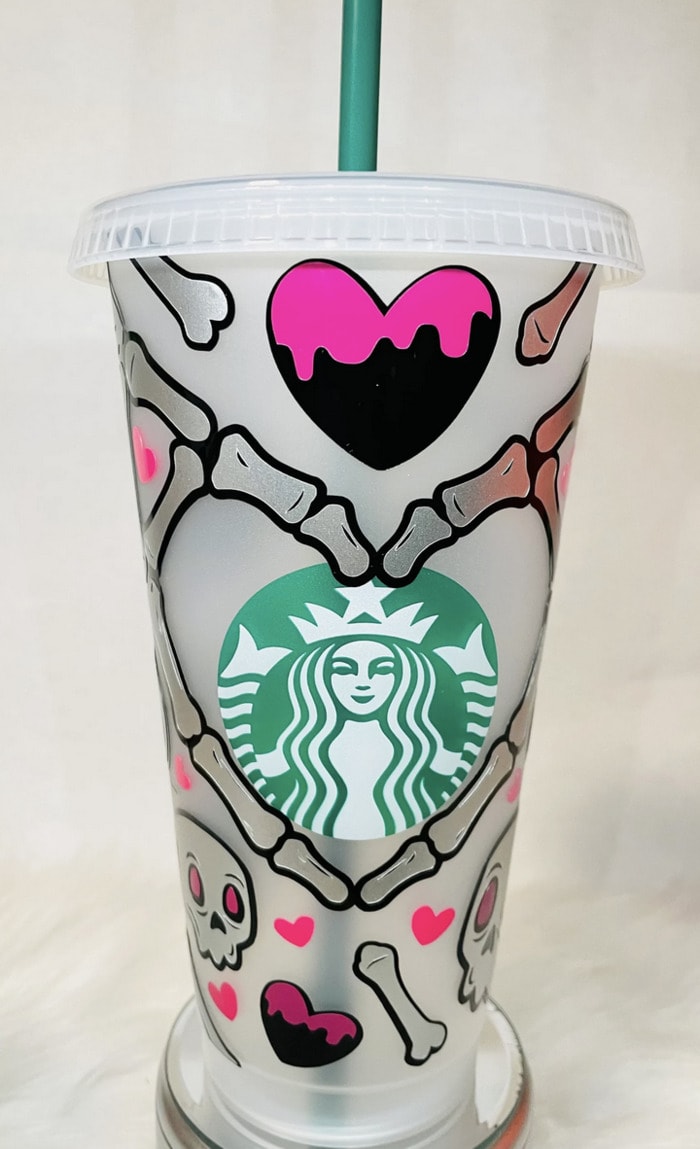 Even the Ghostface can't resist getting all tangled up on Valentine's Day. And, that's why they invented cordless phones.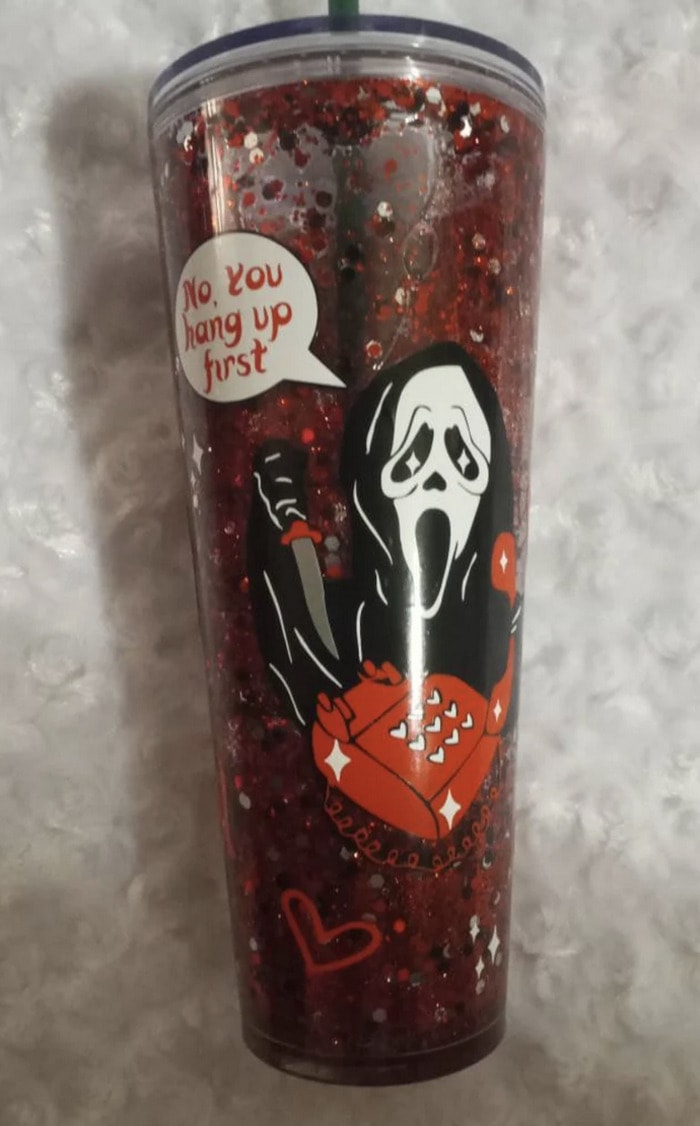 This Euphoria-inspired Starbucks tumbler design will having you seeing hearts.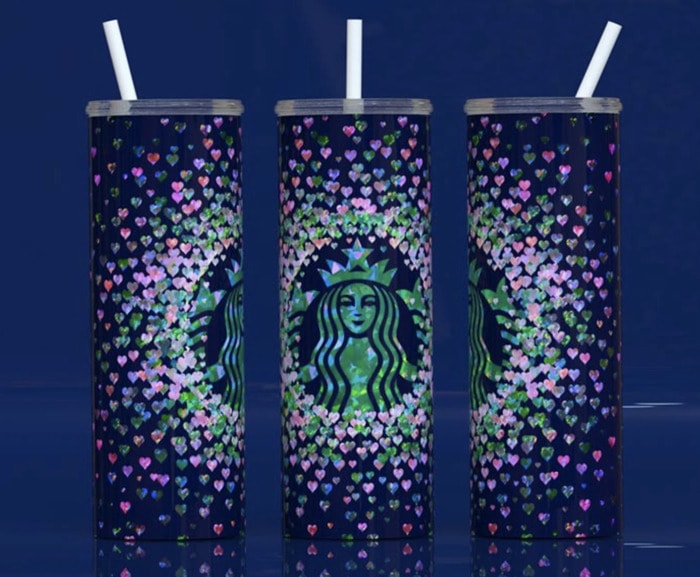 The hearts on this customized Starbucks tumbler are about as tasty as the real ones. Thankfully what's inside is way way better.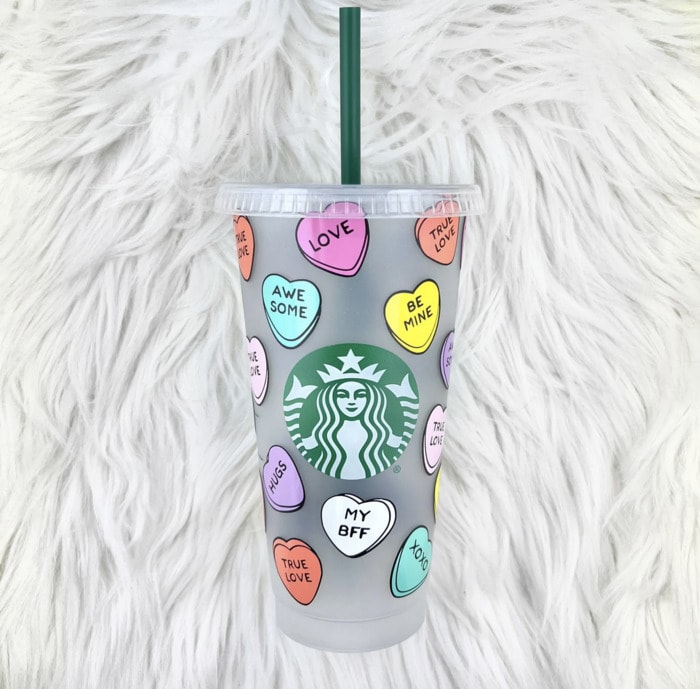 Donuts and coffee and puns? Now you're speaking our language.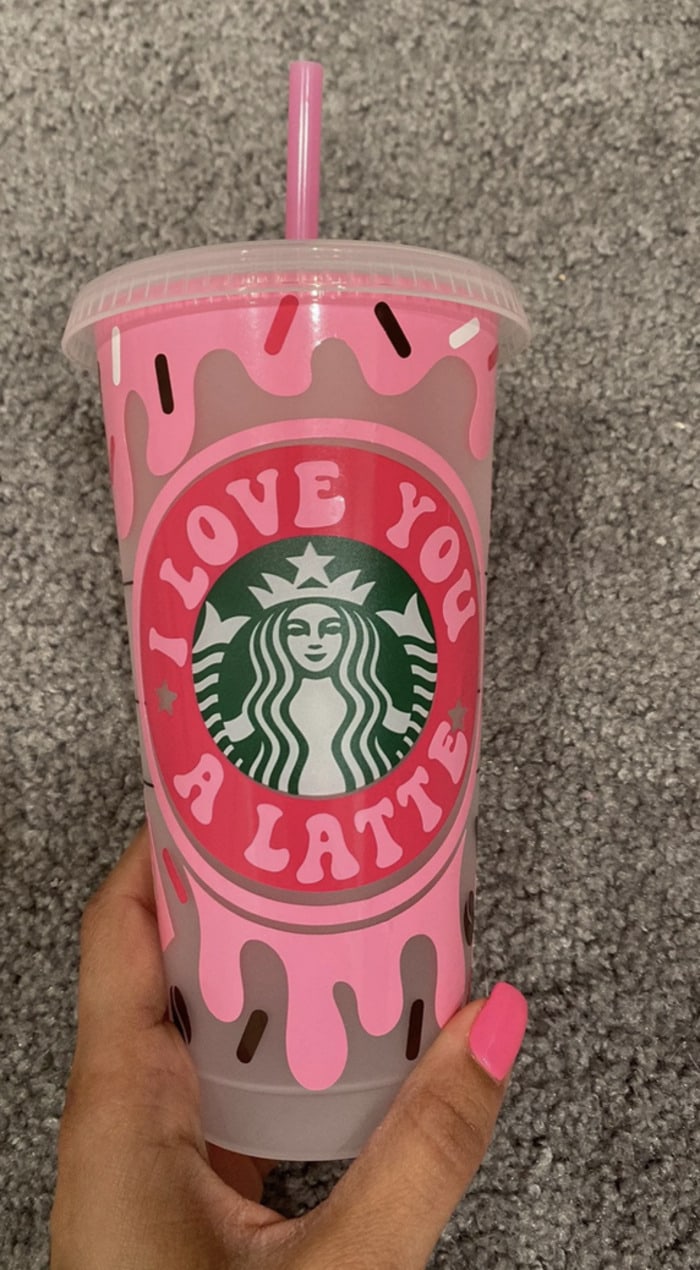 Already have a plain cold cup at home? Wrap it with this heart-themed decal for a customized V-day gift. Cricut and coffee not included.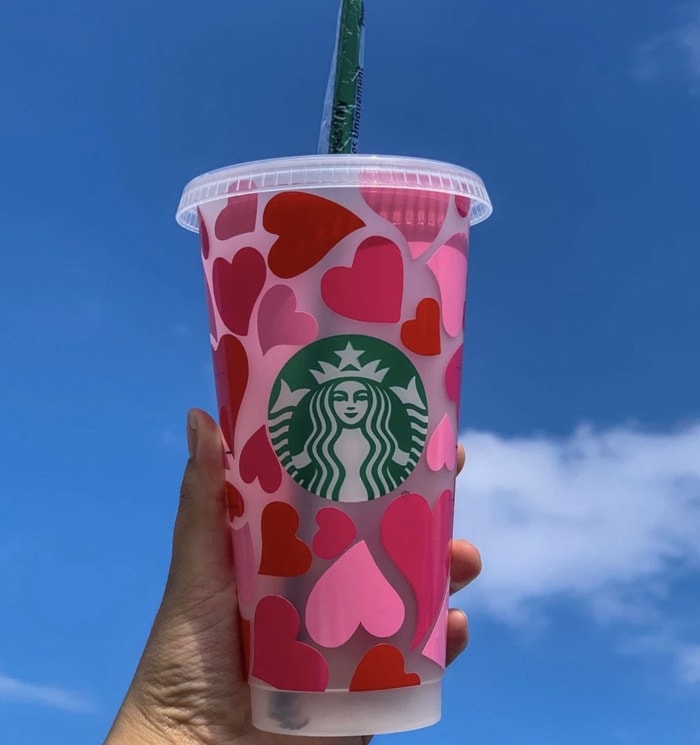 There's a lot to admire about Jack and Sally's relationship. The being dead part… not so much.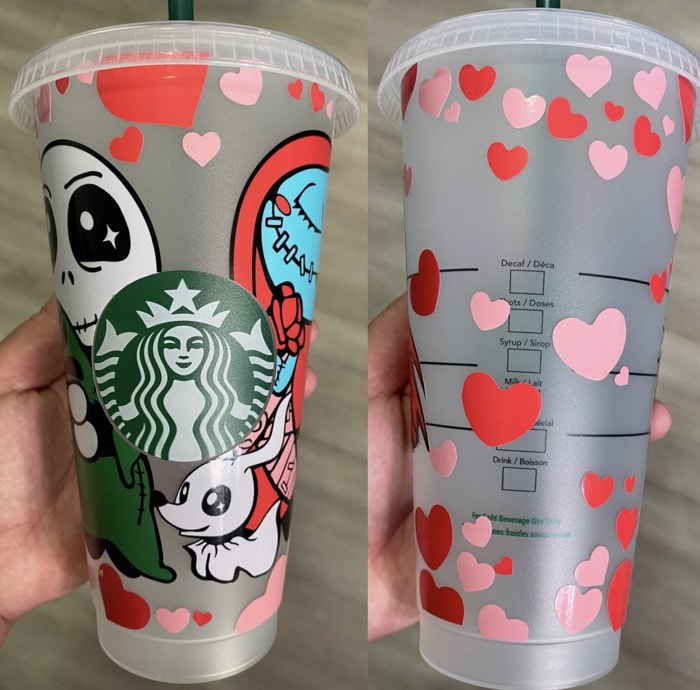 If nothing else, this customized Starbucks cold cup is going to remind you to put your lipstick on before you leave the house.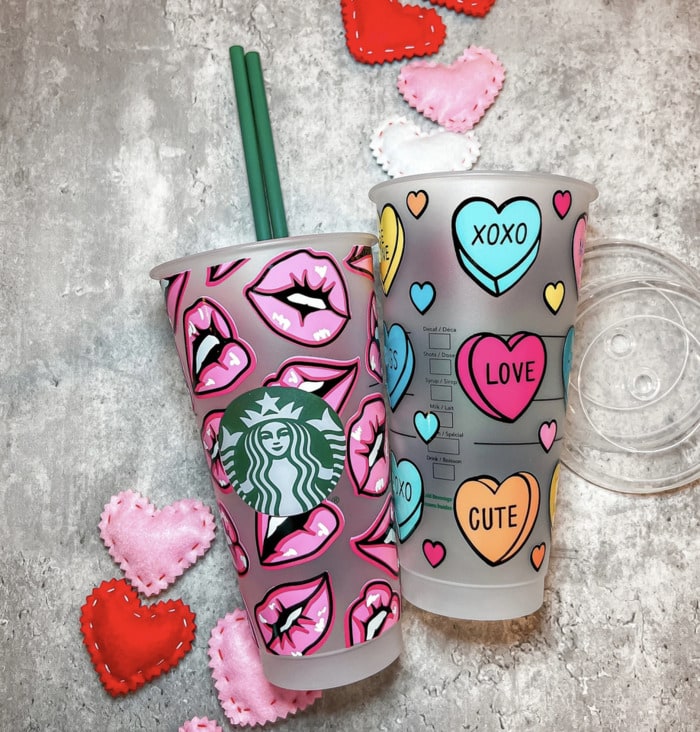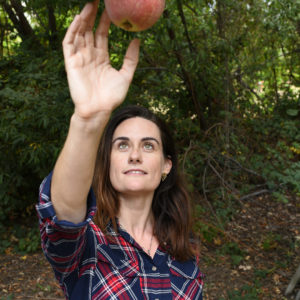 Latest posts by Rebecca Swanner
(see all)