Dunkin' has done it again, and by 'it' we mean made us lose half a day of work drooling over the new Valentine's Day menu. Our desk has seen better days.
The heart-shaped Brownie Batter and Cupid's Choice Valentine's Day donuts might be the star of the show, but Dunkin's version of the Pink Drink: the Pink Strawberry Coconut Refresher is giving them some competition.
Originally released just for summer, the beverage's comeback is Dunkin's way of saying, 'we can, and will, make fetch happen.' That's pretty rad, Dunks. Er, we mean, fetch.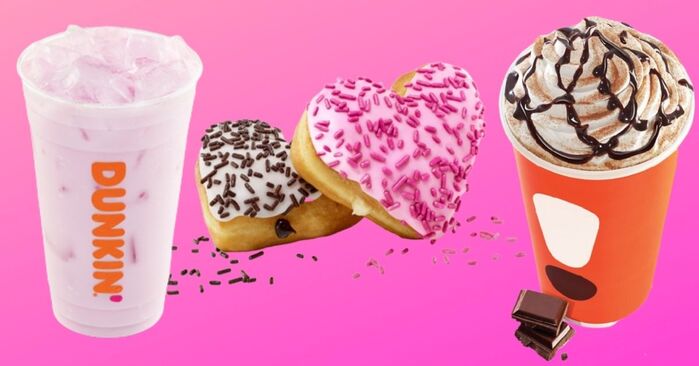 And the Refresher isn't the only beverage in town. They've also got a Cocoa Mocha Iced Signature Latte. We dare you to say that ten times fast. Just maybe not in front of your boss. She still hasn't forgotten the Cinnamon Challenge of 2012.
The donuts are heart-shaped, our hearts are pork chop-shaped, and all are stuffed with love this Valentine's Day season.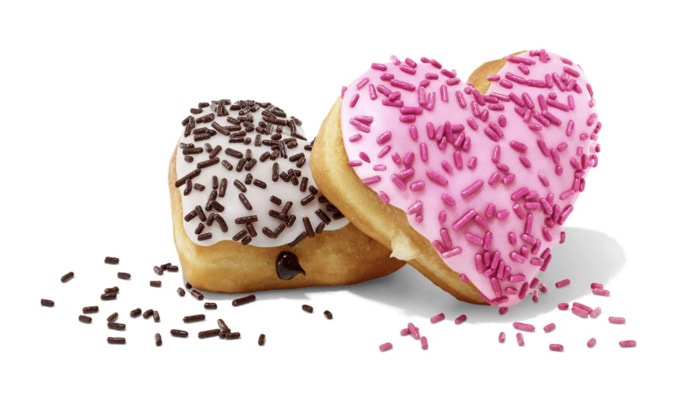 Dunkin's Valentine's Day Menu for 2022
Cocoa Mocha Iced Signature Latte: With a base of espresso and a mocha swirl, this latte is topped with whipped cream, mocha drizzle, and cocoa powder. The only thing that's missing is the kitchen sink. We learned it's better if it stays out of the blender.
Pink Strawberry Dunkin' Coconut Refresher: It has coconut milk and strawberry dragonfruit flavoring, so it's nutty and fresh. Kind of like that professor they made a movie about.
Brownie Batter Donut: Heart-shaped, chocolate frosted, filled with brownie batter flavored buttercreme, and topped with sprinkles, this donut is calling our name. We should really get that checked out.
Cupid's Choice Donut: The sweeter, less rich cousin of the Brownie Batter Donut, this one is heart-shaped, strawberry frosted and filled with Bavarian Kreme.
Dunkin's Special Deals for Valentine's Day Weekend
DD Perks rewards members will earn 3X points on any donuts or Munchkins orders between Friday, February 11th and Super Bowl Sunday, February 13th. We're aware that doesn't include actual Valentine's Day, but even Cupid deserves a break.
There is some good news for the day of love, though. On Monday, February 14, Dunkin' is offering 100 bonus points to anyone who orders ahead using the mobile app. It doesn't even have to be stuff from the Valentine's Day menu either.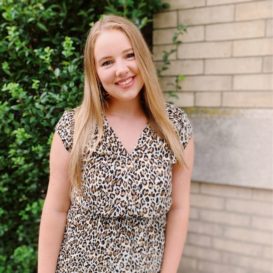 Latest posts by Laura Davis
(see all)