Since 1950, Dunkin' has been known for their dozens of donut flavors, including the classics like Glazed and Boston Kreme.
But, we wanted to know which donut flavor was the best so we ran some scientific tests. By scientific, we mean that we went and tasted every single classic Dunkin' Donut flavor in one sitting and have ranked them from best to worst.
It's been our best idea since we exploded Peeps in the microwave and has nothing to do with why we'll be immobile on the couch for the next eight hours.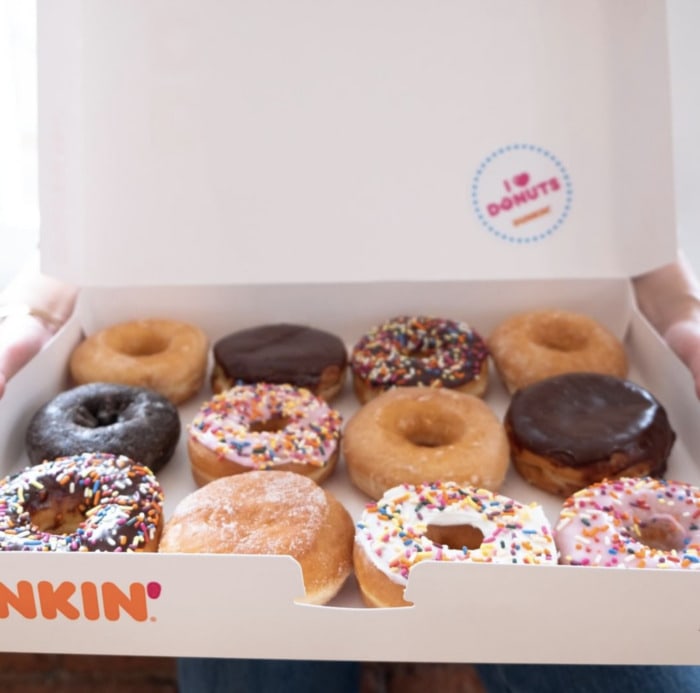 Dunkin' Donuts Flavors, Ranked
17. Strawberry Frosted
This one is undoubtedly last place. The strawberry flavoring is so horribly artificial it actually tastes like bubblegum. On second thought, maybe this donut is actually bubblegum and we just swallowed to soon.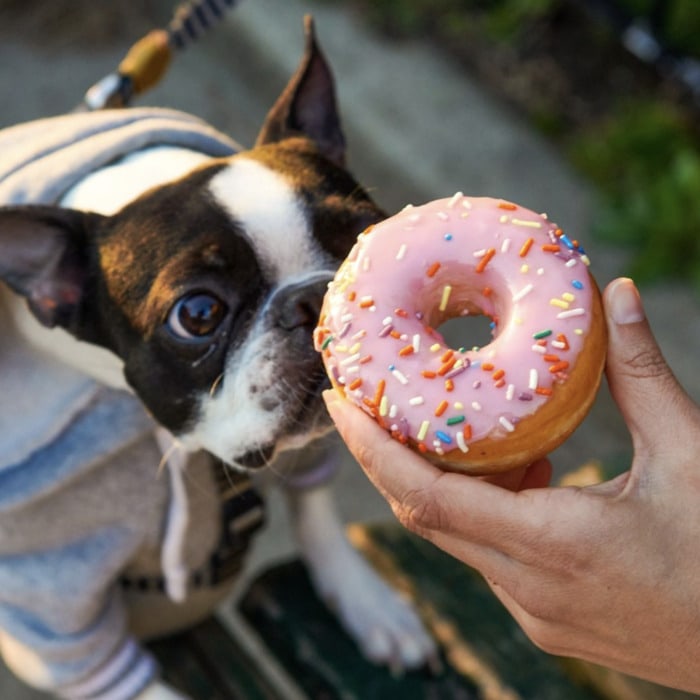 16. Blueberry Glazed
While some may argue this donut is great, our tasters felt that it had an underlying medicinal flavor. Unless that donut is packed with NyQuil, we prefer our blueberry cakes to actually taste like blueberries. And our medicine to taste like sugar.
15. Chocolate Butternut
This tastes like an Almond Joy, which is… confusing. If we were on a deserted island and it was the only option, we'd enjoy it. And maybe our cell to call a boat?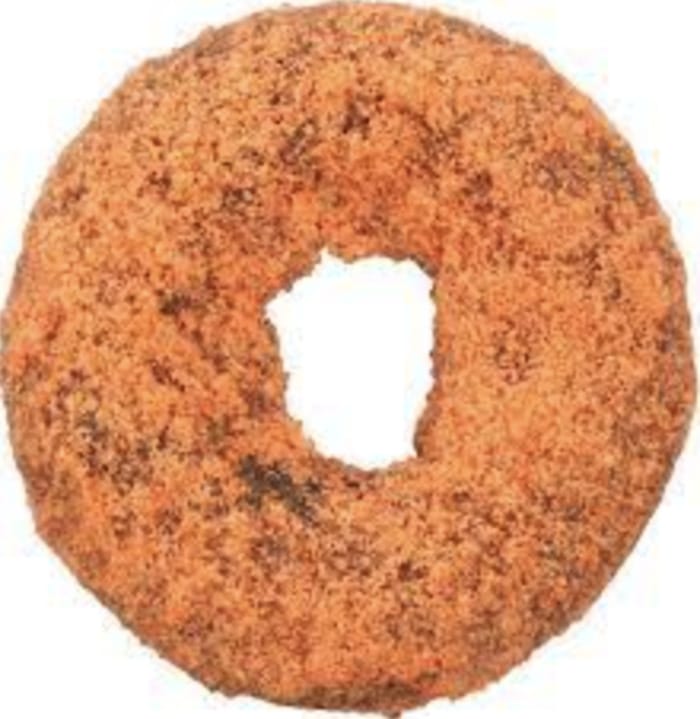 14. Old Fashioned
There is nothing technically wrong with a classic, which is what an Old Fashioned cake donut is. Pairs best with a cup of coffee and grumblings about what today's kids are up to.
13. Powdered
Powdered donuts are fine. They're essentially old fashioned donuts coated in a thick layer of powdered sugar, but Entenmann's may do it better. One bonus is that if you eat it without wiping your face, someone might confuse you for Scarface. That $19.99 Halloween mask really was worth it!
12. Bavarian Cream
We know people love this one, but the filling reminds us of something a little sticky, gooey, and NSFW. Let's just say, when we were eating it we didn't know if we should spit or swallow.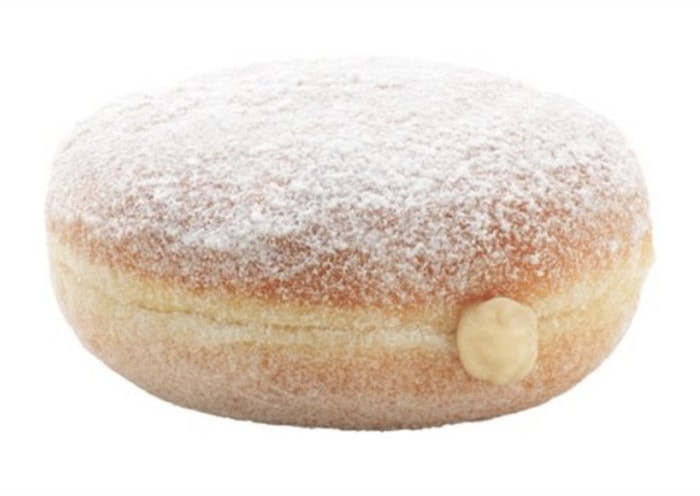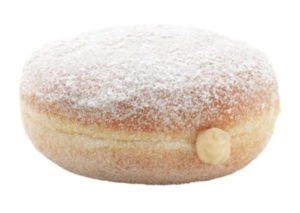 11. Coconut
This donut flavor is perfect if you love coconut. If you don't, why are you eating this?
10. Maple
This one was very sweet, making it a little difficult to pound in one bite. Get the maple bar version and share it with someone Lady and the Tramp-style.
9. Vanilla Frosted
There is nothing more basic than vanilla, but it's okay to be basic sometimes. If you are craving a donut, it gets the job done. Pair with a pumpkin latte for the full basic experience.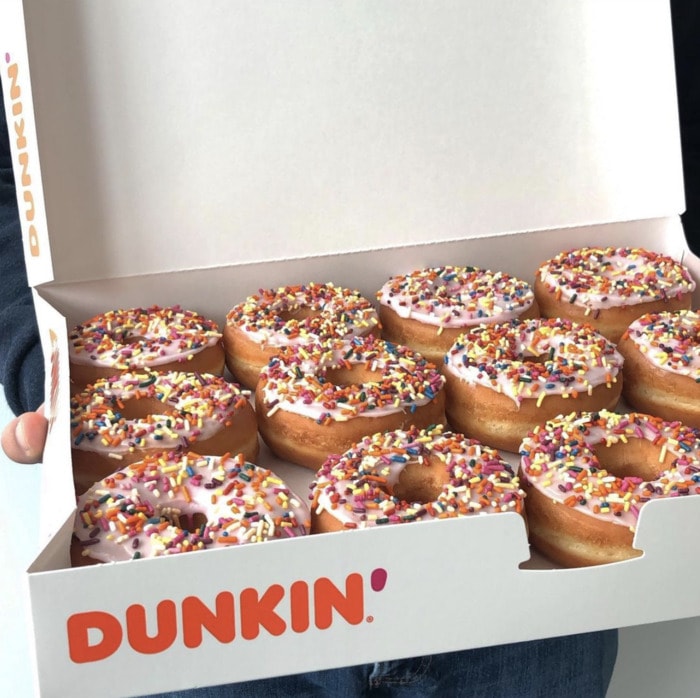 8. Vanilla Kreme
This one is just a round donut stuffed with vanilla frosting and covered in powdered sugar. Get extra napkins. It helps avoid getting questionable looks when you leave the bathroom after eating it.
7. Chocolate Kreme
Chocolate versus vanilla. Cake versus yeast. Strawberry versus the trash can. There's always some battle when it comes to donuts, and if you're a chocolate fan, this one will take the cake. Or, the donut. We've had a lot of sugar.
6. Jelly
We love a classic jelly donut. It is almost impossible to mess this one up. Your shirt on the other hand…
5. Apple Fritter
The Apple Fritter is perfectly sticky and crispy on the outside and packed with cooked apple slices. Dunkin' should change their slogan to "an apple fritter a day, keeps the doctor away" which would be true if the doctor was allergic to apples.
4. Boston Kreme
This may be perhaps one of the most famous Dunkin' flavors on the market. It is a yeast donut, glazed with chocolate, and filled with custard. The custard-to-donut ratio is perfect and makes this one of the tops on the list. It should give Bavarian Kreme a few wicked tips.
3. French Cruller
A cruller is a light and crisp donut. So light in fact that you might as well order a dozen of them, because you won't even notice that you devoured the whole box before you got home.
2. Glazed
This is the epitome of a donut. It's got the combination of perfectly risen dough, just enough sweetness not to overwhelm the taste buds, and appeals to everyone from 8 to 95. Except our Aunt Jane. She's hates everything.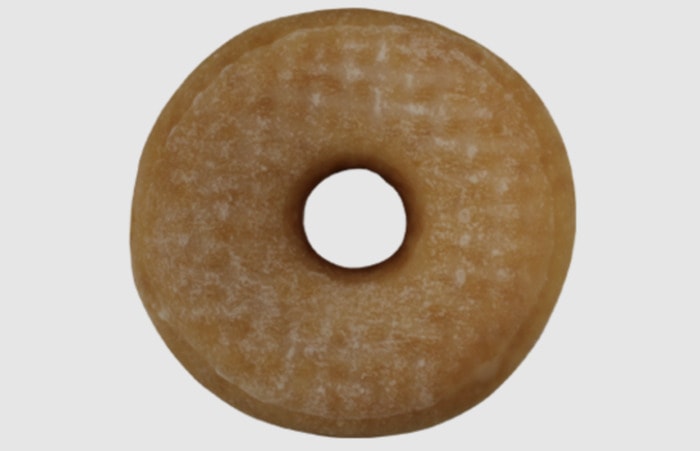 1. Chocolate Frosted
The Chocolate Frosted donut takes the glazed donut and adds chocolate to it, proving sometimes perfect is not the enemy of the good. Take that, Voltaire.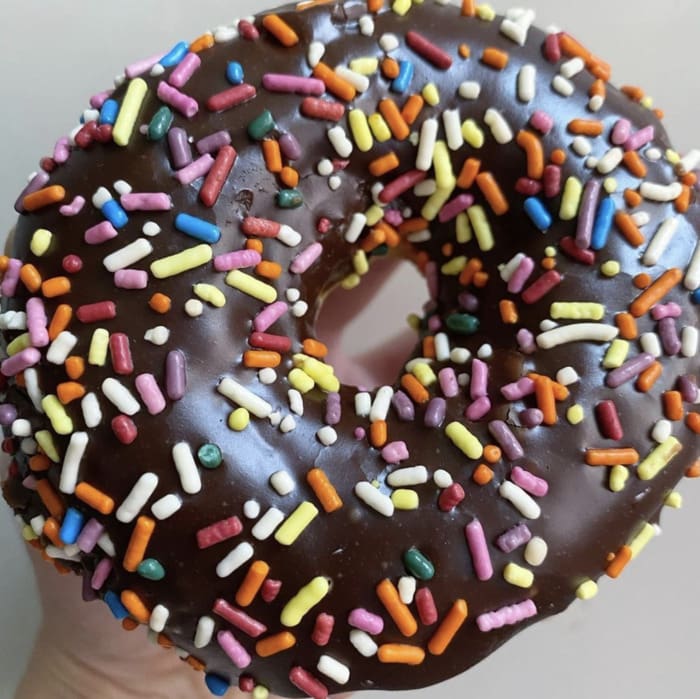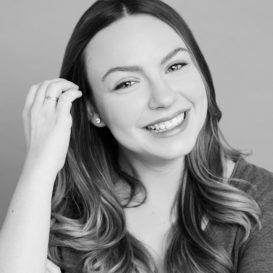 Latest posts by Katie Schindelheim
(see all)