Dunkin' is all the things we love. Affordable. Reliable. Filled with donuts. And of course, a slew of Dunkin' drinks to fit every season. Dunkin' may be a little less fancy than Starbucks and a little less trendy than your corner coffee shop. But nobody can ever say that they have a shortage of options.
From their classic iced lattes to more unique creations like the Caramel Craze Latte, there's something for every coffee preference. There are even caffeine-free options, like an Oreo Hot Chocolate, for those who don't run on coffee. (Please teach us your secret.)
Even without dipping into the secret menu, there are so many options to choose from. But if the Fast and Furious movies have taught us anything, it's that quantity doesn't necessarily mean quality. So, we decided to rank them from the best Dunkin' drinks to the worst.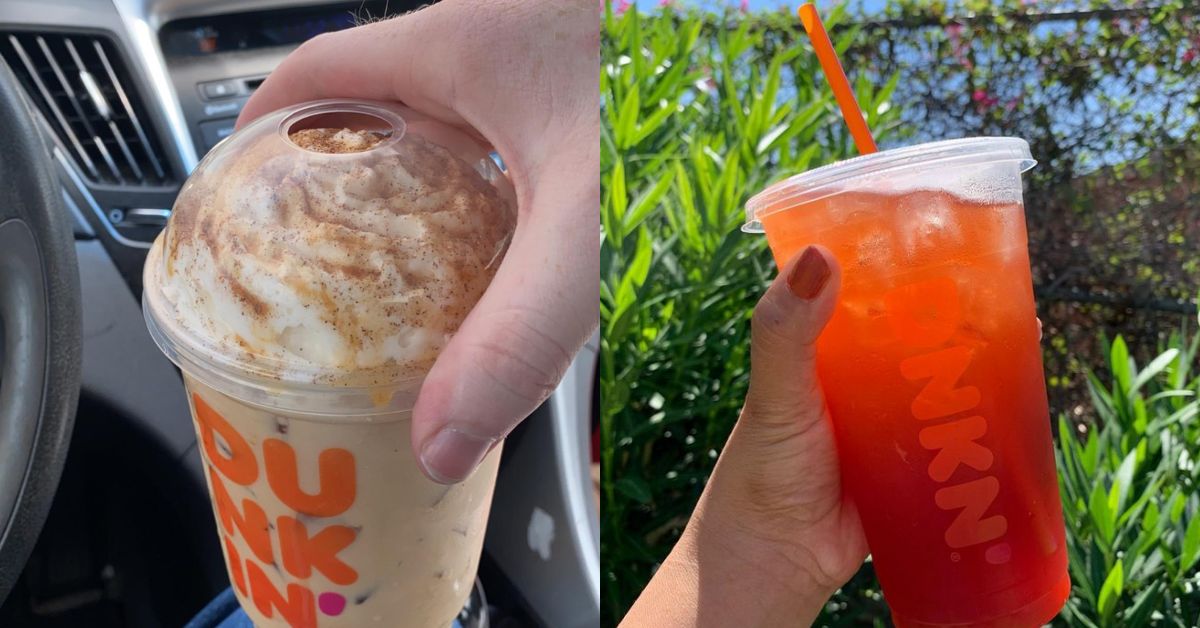 If you ever looked at the Dunkin' menu and found yourself saying "oh man, that sounds good but…should I get it?" We've got you covered. Now you don't have to spend your hard earned money on a dud. Unless it's a Milk Dud, that is.
12 Dunkin' Drinks from Best to Worst
1. Iced Matcha Latte
Our notes on the Iced Matcha Latte actually contain the bullet point, "that's good stuff." Now, the word "stuff" may have looked slightly different in our handwriting, but this is a family show. We drank the whole drink, just to be sure.
We weren't expecting too much out of this one, but saying we were "pleasantly surprised" is an understatement. This Dunkin' drink tastes like sipping a matcha KitKat. It's sweet enough to make a true matcha enthusiast cringe, but if this is being a poser then we accept who we are. As long as we can live happy lives with this latte.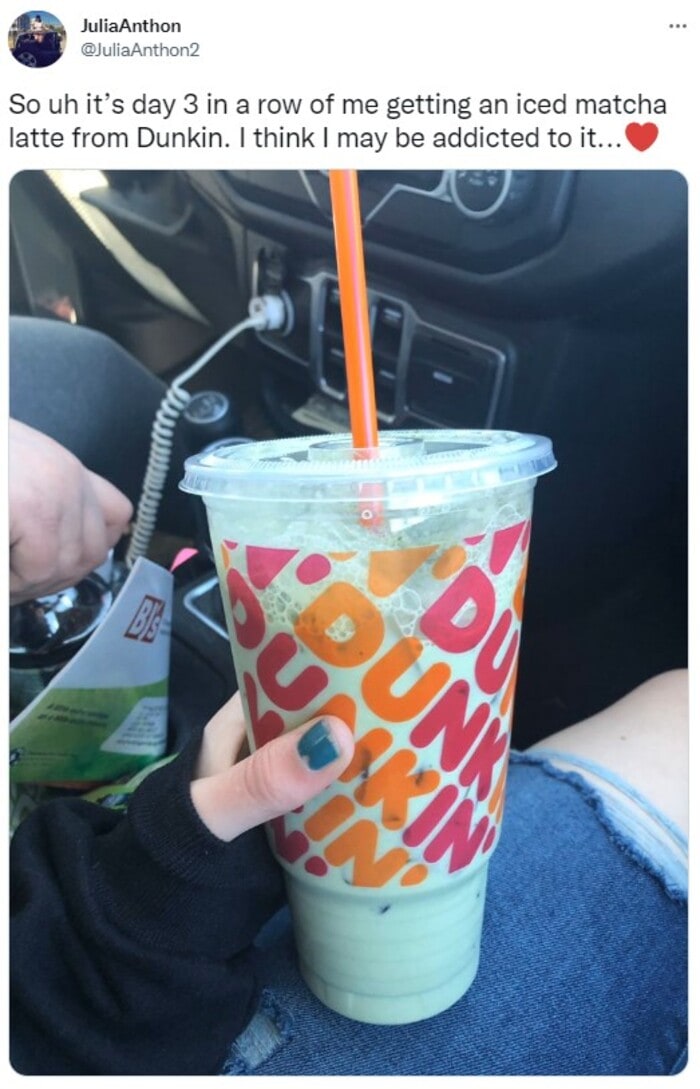 2. Iced Mocha Swir Latte
The Iced Mocha Swirl Latte isn't strong on the coffee flavor, but we don't mind. The slight coffee taste has us feeling like it's the childhood chocolate milk we didn't know we wanted, mixed with the caffeine boost we knew we needed.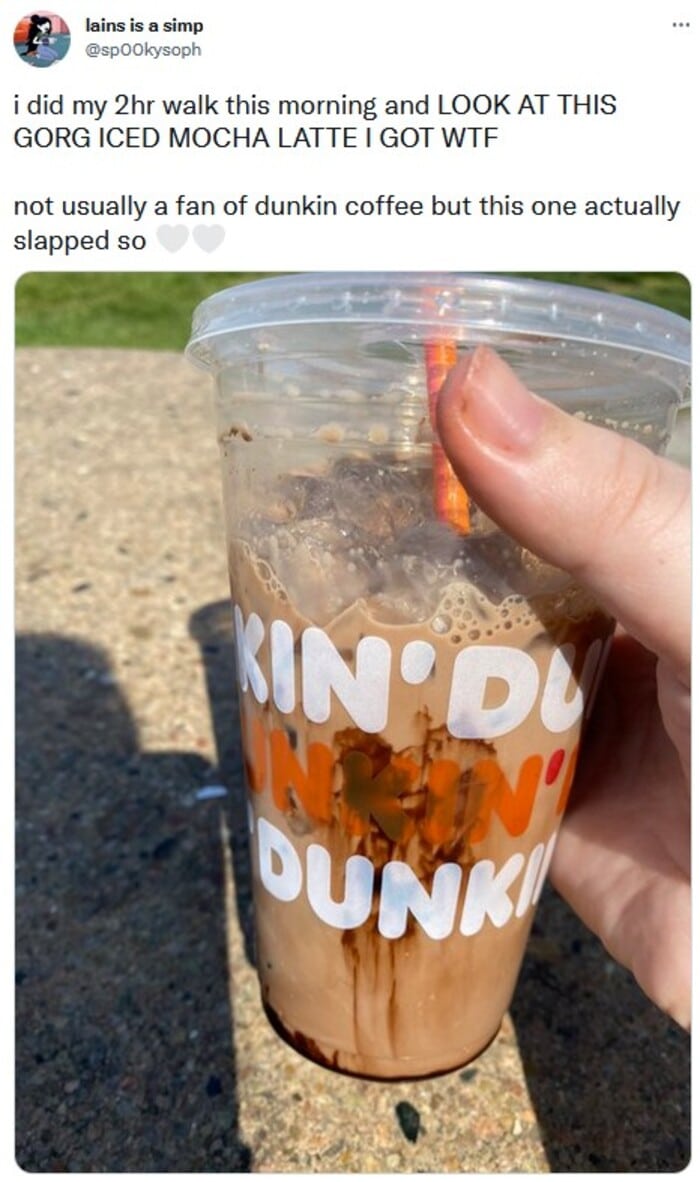 3. Iced Pumpkin Spice Latte
Dunkin's take on the Pumpkin Spice Latte is good, but not in a "whack you over the head with pumpkin" kind of way. That's a great thing if you're describing your day at the pumpkin patch. But we mean this metaphorically. This drink could stand to have more pumpkin flavor.
It's good, but in the dead of summer with our eyes closed, we wouldn't be transported back to fall. We're still trying to figure out ways to do that. Because gas is just way too expensive for our DeLorean these days.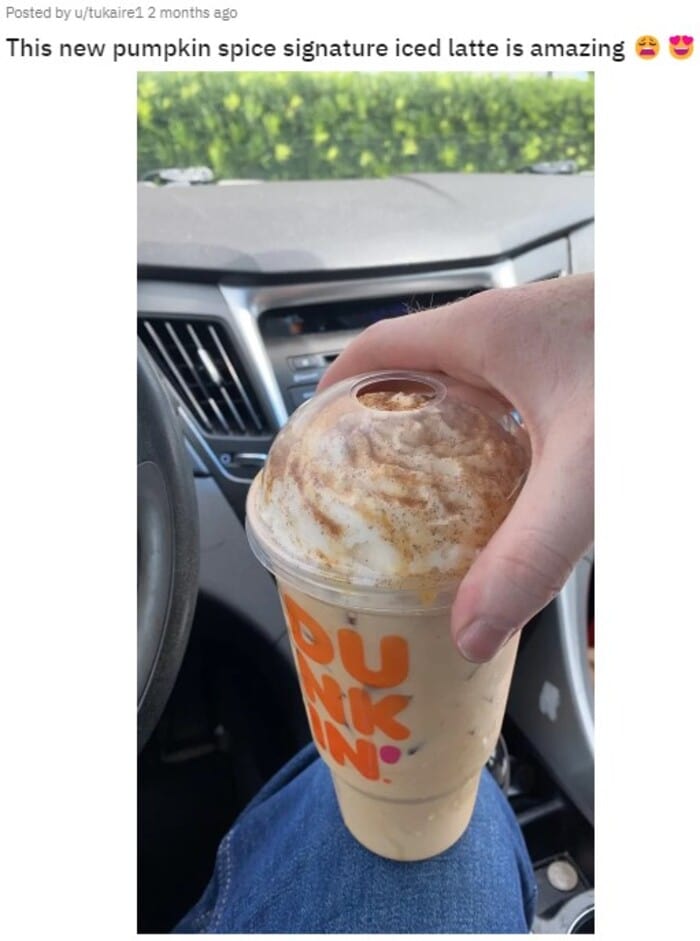 4. Peanut Butter Cup Swirl Iced Coffee
We got this iced coffee with a bit of milk, and the first thing we noticed was how alarmingly orange it was. It actually looked a lot like Thai iced tea, but we gave it a whiff and smelled the coffee. And the peanut butter. So did our dog. How'd you get here, Fido?
The Peanut Butter Cup Swirl was one of the sweeter drinks of the bunch, but, surprisingly there wasn't a lot of peanut butter flavor.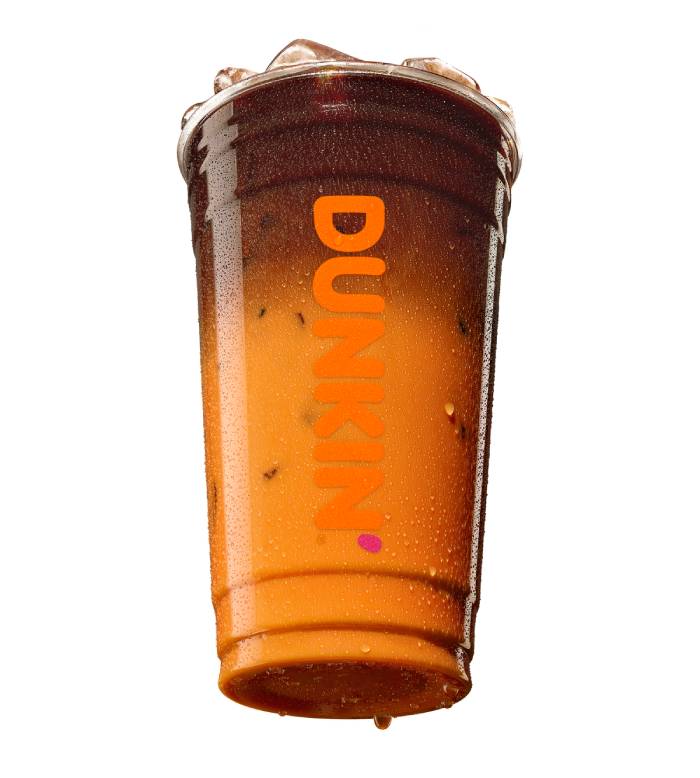 5. Caramel Craze Latte
This not-so-crazy concoction tastes like iced coffee with milk and sugar. Don't get us wrong – it's good iced coffee with milk and sugar! But where's the caramel? Where's the craze? Where are our keys? Oh no. Not again.
6. Iced Vanilla Chai
The vanilla in this Iced Chai Latte went a little too far into the sweet realm. It was also missing the spice and complexity of the chai flavor, which was a big let down since that's one of the three words in the name. We can say that it did certainly have ice, though!
7. Iced Coffee with Dunkin' Butter Pecan Swirl
It's…fine. It's like La Croix, coffee edition. We were really excited about this because we love butter pecan ice cream. But the nuttiness and sweetness of our beloved treat didn't translate. Wwe'd prefer to just wait until our ice cream melted and drink that or enjoy it affogato-style.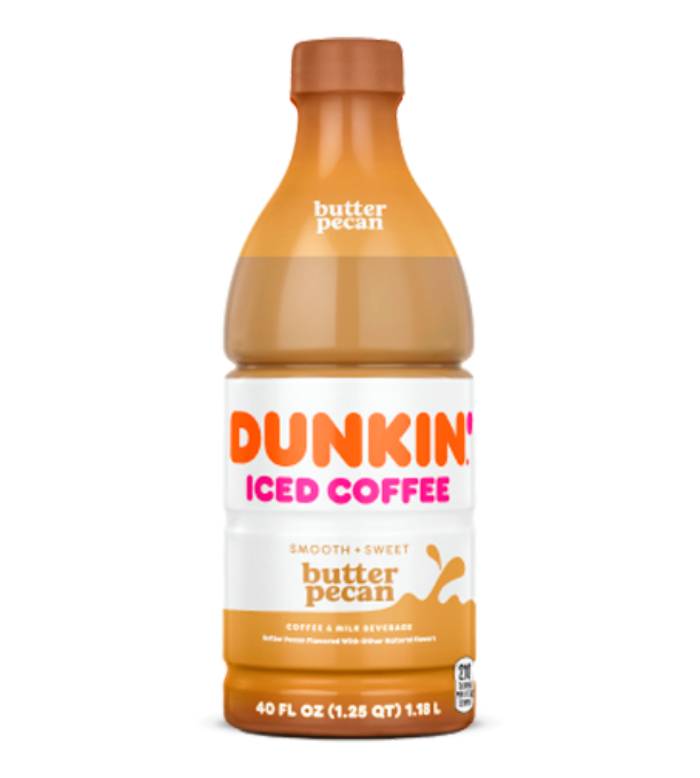 8. Blood Orange Refresher
This refresher tastes like a Capri-Sun without the fun of the pouch and straw. It doesn't even taste like "a grown-up take" on Capri-Sun. Which is all to say that it's not a bad drink, just unoriginal.
9. Oreo Hot Chocolate
We won't lie, this Dunkin' drink is not a looker. It was gray and a little sludge-like and let's just say it's good the drink comes in an opaque cup. It tasted better than it looked, and it's the only one of the bunch that tasted better than it smelled.
Our biggest qualm with the Oreo Hot Chocolate drink is that it comes with an artificial sweetness that coated our mouth and hung around for a little too long. Ok, we're mostly just mad it didn't offer to buy us breakfast.
10. Nutty Pumpkin Coffee with Milk
Dunkin' touts this flavored coffee as having flavors of pumpkin and hazelnut mixed with coffee. We think it missed both the pumpkin and the hazelnut.
It's a fun name that makes us think of a pumpkin that came to life and adopted a wardrobe of sunglasses and Hawaiian shirts. But it made promises it couldn't keep.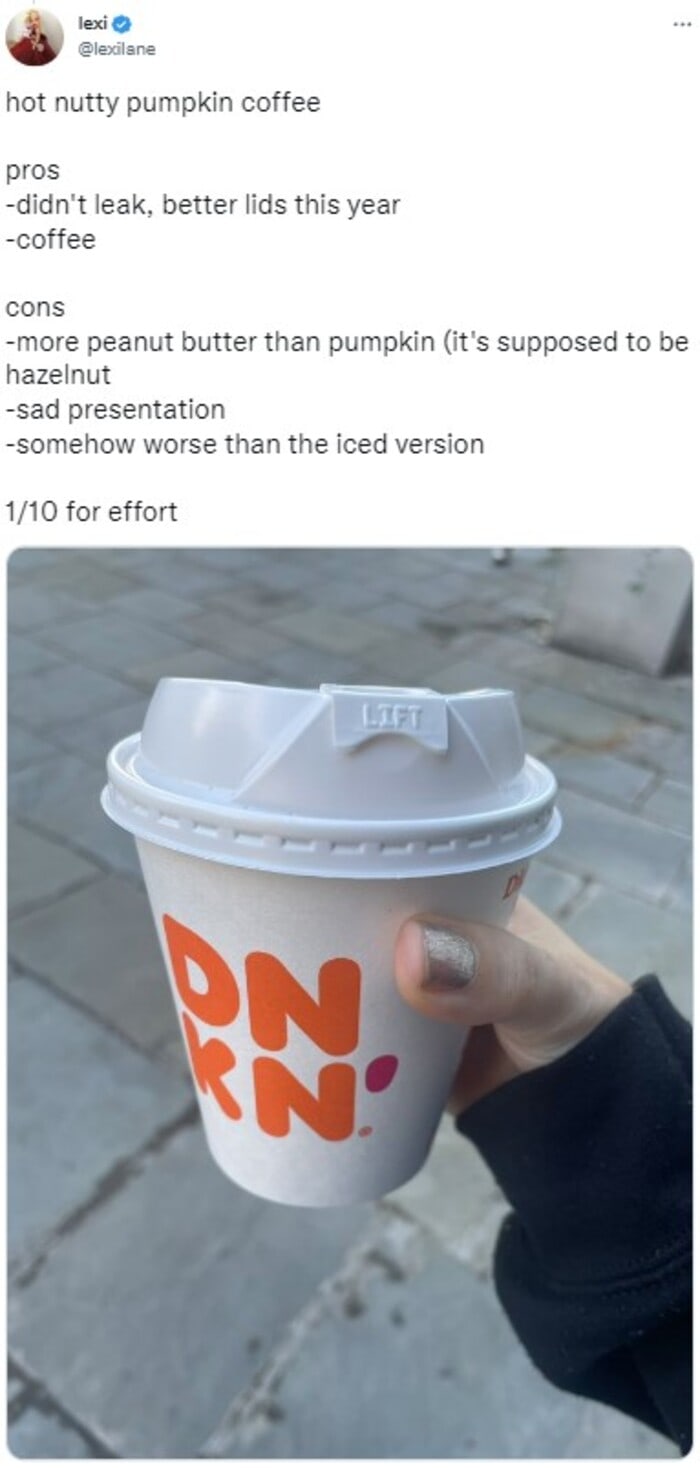 11. Peach Passion Fruit Refresher
We tried to be fair and objective, but we secretly wanted this Refresher to be first on the list. That's mainly because the code on the order ticket said, "pasnfrt," which we, as adults, read as "passin' fart."
But even appealing to our inner middle schooler didn't save this one. It was pretty medicinal, and the aftertaste was even worse.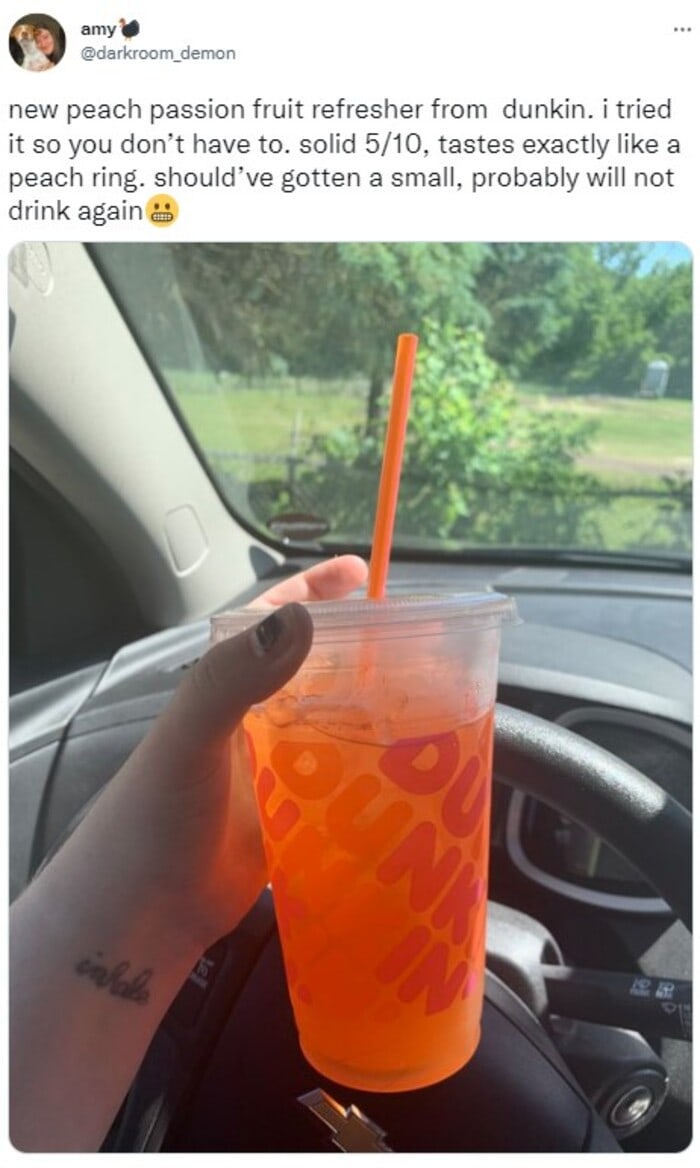 12. Chocolate-Covered Raspberry Hot Chocolate
This is apparently a very popular variation of their hot chocolate, plus a shot of raspberry flavor. But, something clearly went horribly wrong in the execution.
How could two wonderful things – chocolate and raspberry – do us so dirty? Is it because we eat you all the time? You're really gonna be mad at that? So disappointing.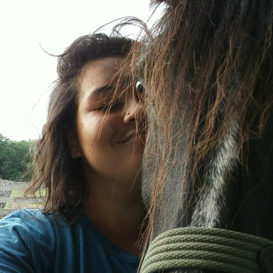 Latest posts by Hebba Gouda
(see all)