No matter how much you frequent and love independent coffee shops — we are literally writing this from inside one — there are two giant coffee chains in the U.S.: Starbucks and Dunkin'. And, when it comes to festive seasonal drinks, you're probably going to one of those at least once. So, here's your look at what's coming to Dunkin's holiday menu.
The menu will linger until just after Christmas and will feature a brand new drink and donut… both flavored with cookie butter.
The winter menu is reportedly scheduled to debut at Dunkin' on November 2nd. Phew, ok, now that's out of the way, we can get to the drinks and donuts. (You know, the important stuff unless you own a time machine and can just bop around to different dates on a whim.)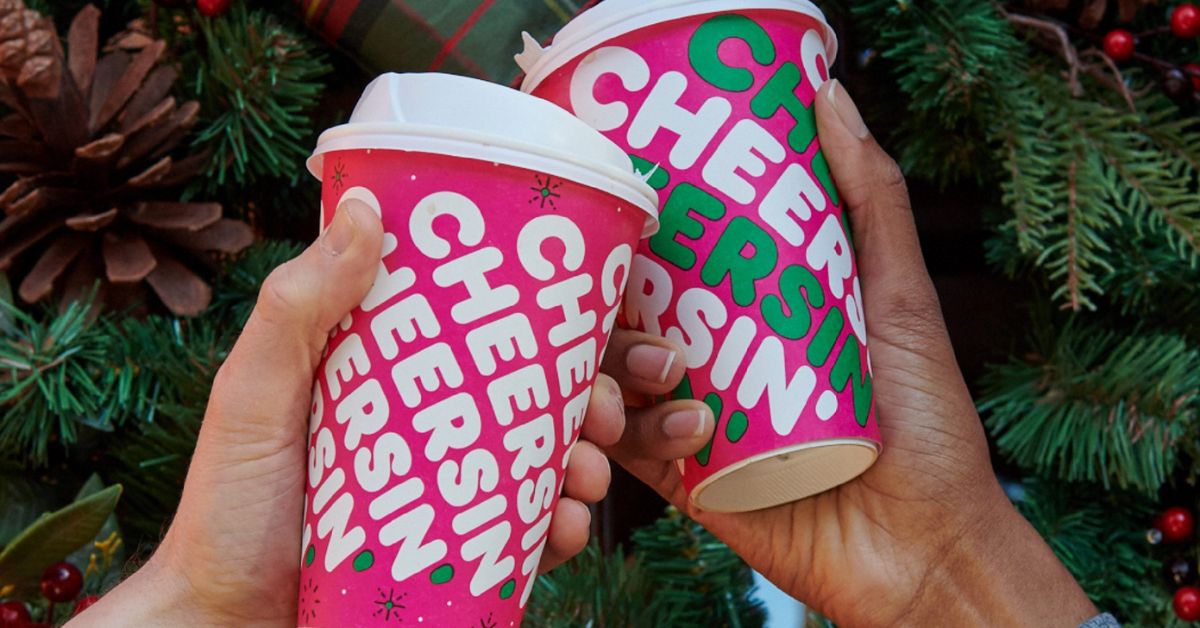 When is Dunkin's Holiday Menu Coming Out for 2022?
For 2022, Dunkin's holiday menu will arrive on November 2nd and stay in stores until December 27th. (Do we hear an echo?) Last year, the menu launched on November 3rd, so they're scooching the whole thing up a day this year.
Will Mariah Carey have emerged from her Christmas cave by that time? Stay tuned to find out.
Food news blogger Markie Devo reports that the Dunkin' holiday menu will include:
Cookie Butter Cold Brew Cold Foam
Peppermint Mocha Signature Latte
Toasted White Chocolate Signature Latte
Holiday Blend ground coffee
Cookie Butter Donut
Orange Cranberry Muffin
Pancake Wake-Up Wrap
What's On Dunkin's Holiday Menu (2022)
1. Cookie Butter Cold Brew Cold Foam
We're big fans of hot drinks in cold months, but we might make an exception for this cookie-flavored cold brew. And champagne.
The holiday drink will be layered a stir of brown sugar syrup, then topped with Cookie Butter Cold Foam and a scoop of cookie crumbles. We're guessing they're using gingerbread or speculoos cookies, but we suppose it's possible they could use oatmeal cookies with raisins.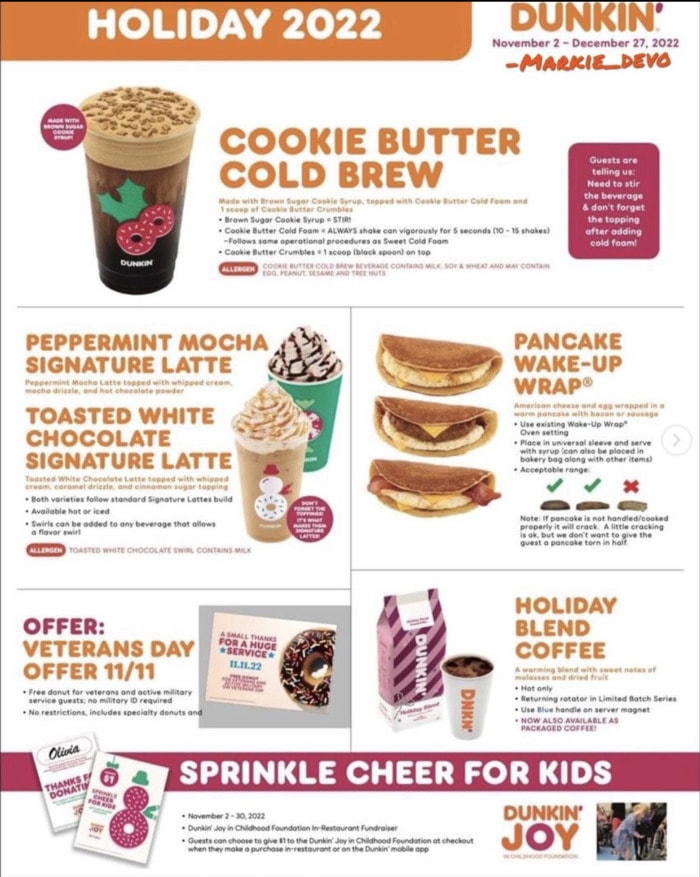 2. Peppermint Mocha Signature Latte
When it comes to the holidays, no drink says "it's the holiday season" like the Peppermint Mocha. At least it does until we figure out how to turn this darn thing off.
3. Toasted White Chocolate Signature Latte
Dunkin's Toasted White Chocolate Latte returns this year for everyone who thinks white chocolate is really chocolate and who wants a drink to rival the sweetness of Christmas cookies. Ready? Fight!
The holiday drink is essentially Dunkin's version of Starbucks' White Chocolate Mocha. It's a latte topped with whipped cream, caramel drizzle, and cinnamon sugar topping. Actually that sounds pretty good. Cookies, you lose this round.
4. Holiday Blend Ground Coffee
It tastes like elves. (Elves taste like molasses and dried fruit. We discovered this just before we got kicked out of the North Pole.)
5. Cookie Butter Donut
Dunkin' filled this yeast donut with cookie butter buttercream then topped it with maple frosting, then dipped the whole thing with Speculoos cookie topping. Not to be confused with Speculoos cookie crumbles. We would never.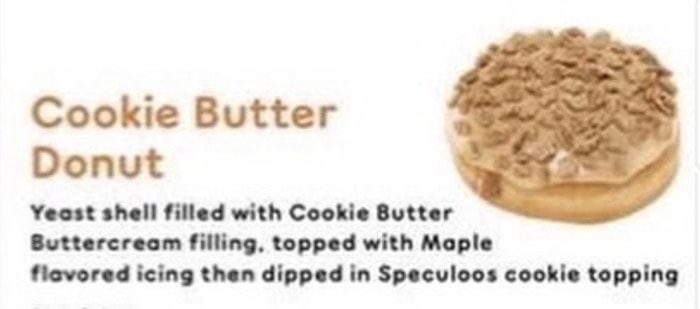 6. Orange Cranberry Muffin
We actively dislike orange as a holiday flavor. It's just out there ruining desserts left and right. Cranberry, delicious on its own. Chocolate, no complaints. Why add orange? If you like orange and other wintry flavors together, this is for you. Not us.
7. Pancake Wake-Up Wrap
It seems the intent here is for this breakfast wrap to wake you up, not the other way around. Just in case, we're getting this little wrap a cup of coffee and setting his alarm.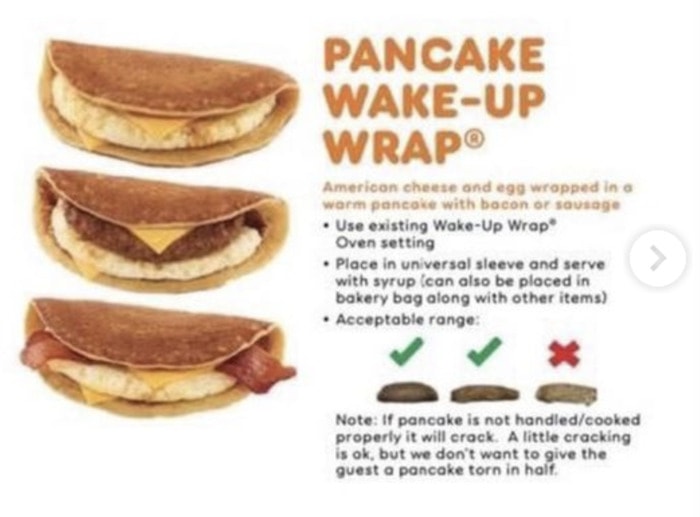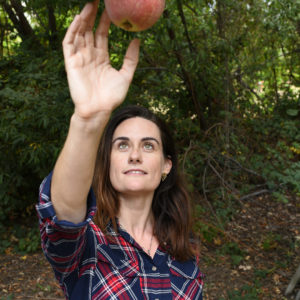 Latest posts by Rebecca Swanner
(see all)