We look at a plate of Christmas cookies like our cat looks at the Christmas tree: we love it and want to destroy it. But not everyone has the same taste in cookies. Thanks to Google Trends and our obsession with data, we can find out which friends and family are worth visiting during the holidays.
We took a deep dive into what cookies people from each state were searching for during the month of December in 2019, 2020, and 2021 to put together this list of each state's favorite Christmas cookies. From classic Chocolate Chip Cookies to Snowballs, this has them all. Yes, even fruitcake ones.
If you don't agree with your state's choice, just take that up with Aunt Karen and her Google search history.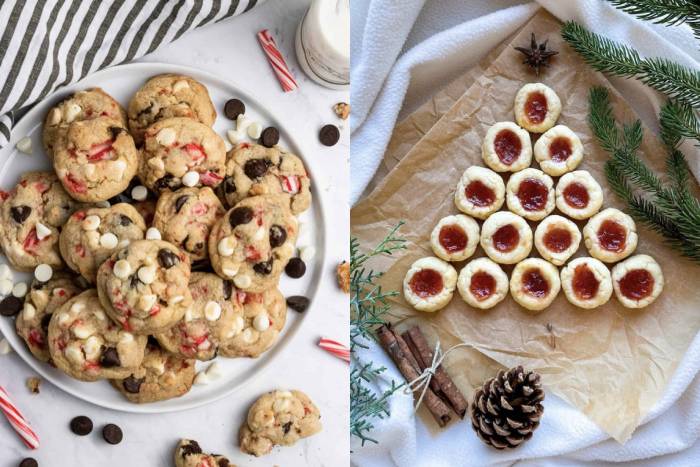 The Most Popular Christmas Cookies By State
1. Alabama: Peanut Butter with Chocolate Chips
Some people prefer Chocolate Chip Cookies and some prefer Peanut Butter Cookies. Alabama said "hold my football" and put chocolate chips in their peanut butter cookies. Roll tide, or something like that.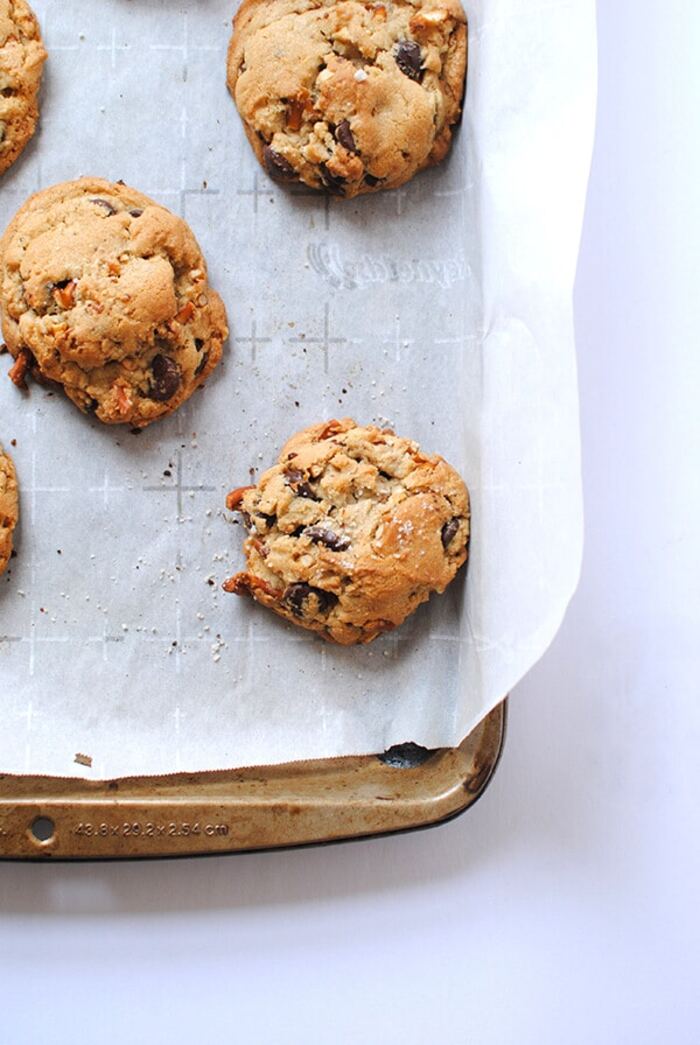 2. Alaska: Russian Tea Cakes
Russian Tea Cakes, like these ones by Healthy Life Trainer, are essentially buttery, floury, cookie balls. They also look like they were dropped into a bathtub of powdered sugar, which is exactly how we spend our Saturday afternoons.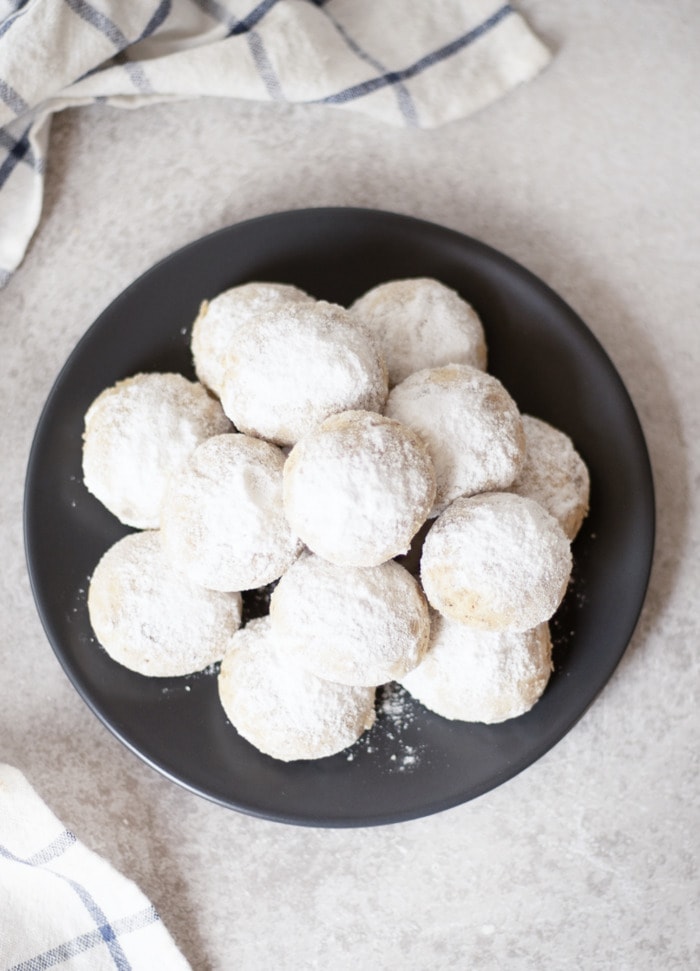 3. Arizona: Mexican Wedding Cookies
Plot twist: Russian Tea Cakes and Mexican Wedding Cookies are the same thing. If you ask us, something doesn't add up here, but we'd try these beauties by Tasha's Artisan Foods any day.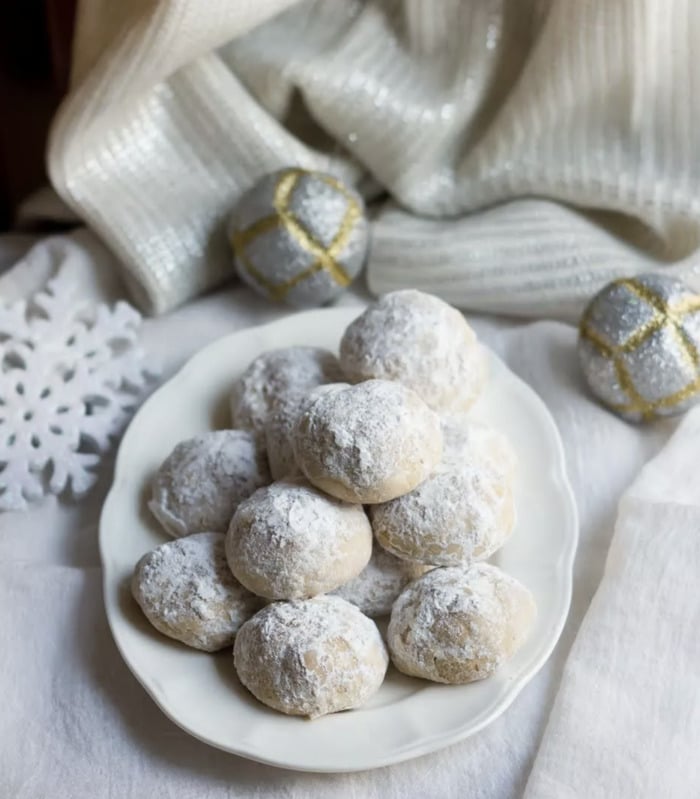 4. Arkansas: Sugar Cookies
Arkansas likes playing things safe with Christmas cookies. Maybe they'll step things up and decorate them with royal icing or use some cookie cutters or something. They probably are getting you socks for Christmas too.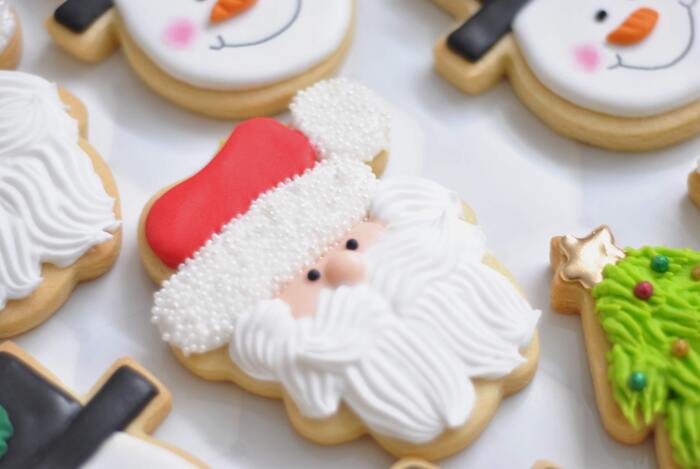 5. California: Peppermint Chocolate Chip Cookies
Peppermint and chocolate is a classic holiday flavor combo. Just ask Starbucks, Lemons + Zest, and every white girl wearing Uggs.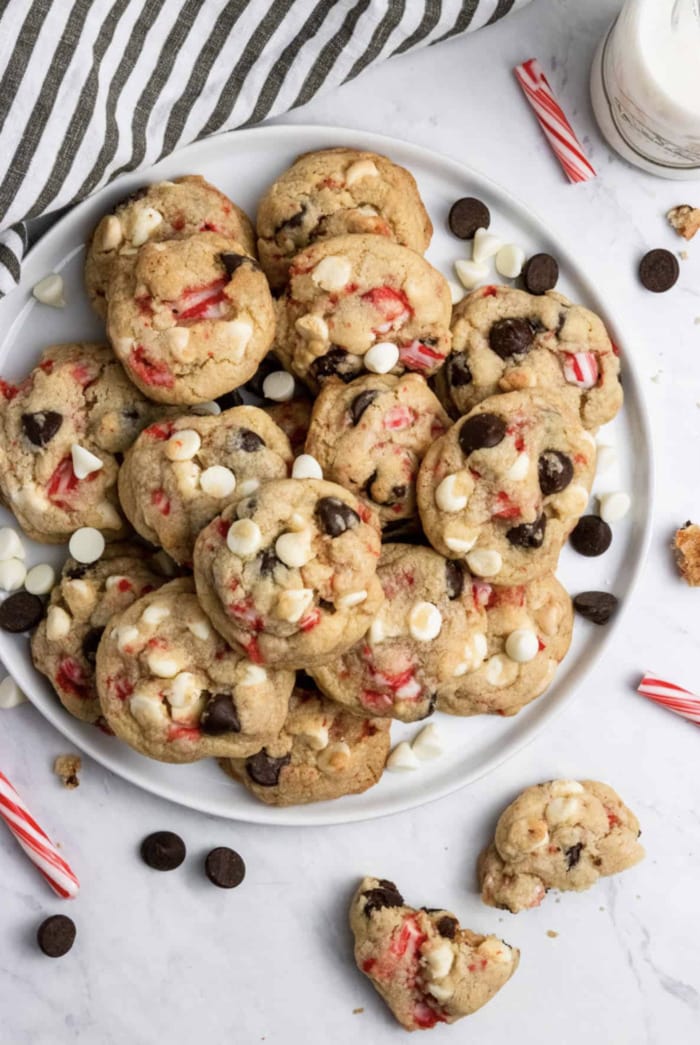 6. Colorado: Thumbprint Cookies
Thumbprint cookies or Yerbys taste like if you made a pastry into a cookie. A buttery cookie with a center of jam. If you really want to spice things up this Christmas, use hot pepper jelly and see what happens.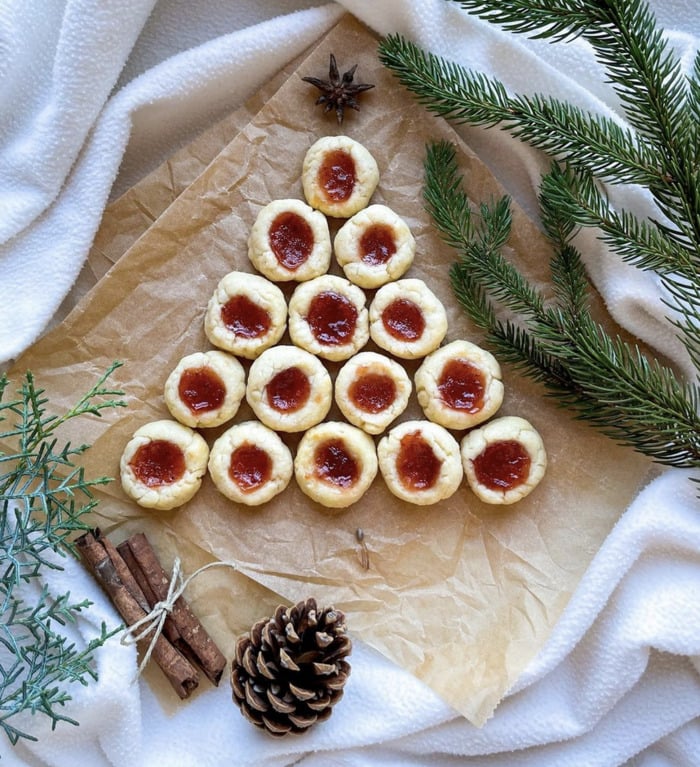 7. Connecticut: Raspberry Thumbprint Cookies
Raspberry preserves are specifically Connecticut's jam. Joy Food Sunshine knows what's up.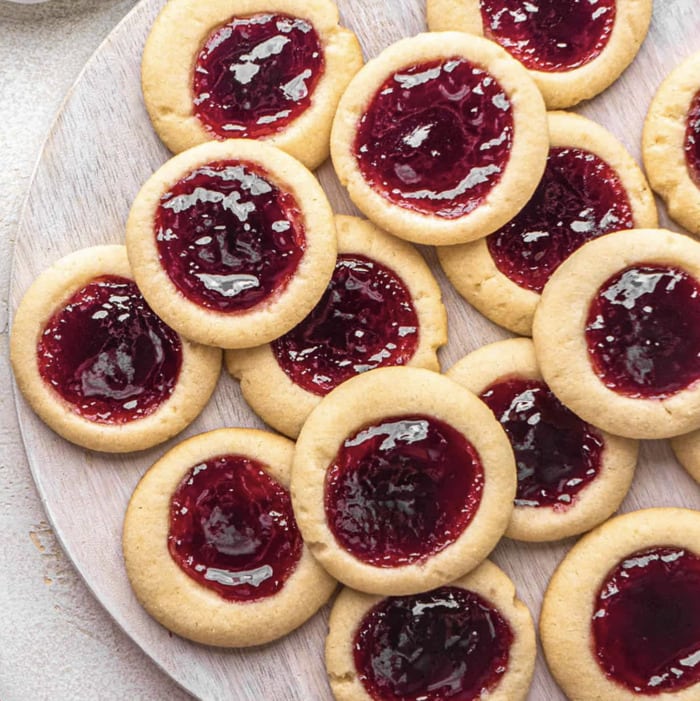 8. Delaware: Peanut Butter Blossoms
Delaware takes your Peanut Butter Cookies and raises them a Hershey's Kiss in the middle. And since Hershey's Kisses come in almost as many weird flavors as Oreos do, you can sub whatever kind you want on top. Just keep that carrot cake in the garden where it belongs.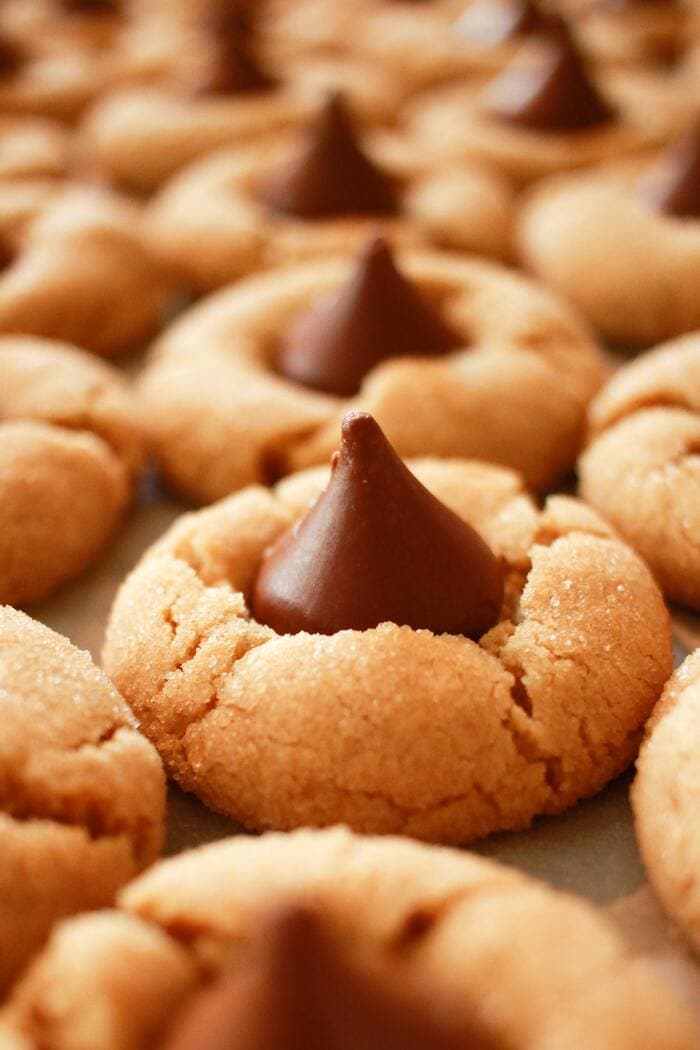 9. District of Columbia: Peanut Butter Cookies
Washington D.C. did just officially become their own state, so they're playing it safe by dipping their toes into the Christmas cookie pool with Peanut Butter Cookies, like these ones from Short Girl Tall Order. We'll allow it, as long as they send us a box of them.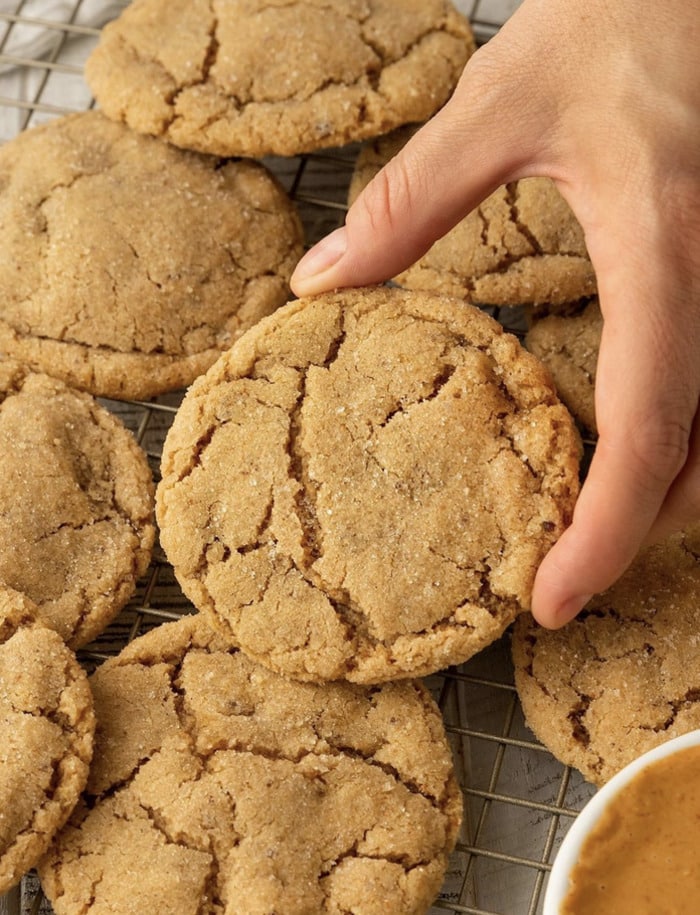 10. Florida: Orange Cookies
These soft, buttery cookies from NeighborFood Blog are flavored with orange zest, orange juice, and iced with a sweet orange glaze. We sincerely hope citrus is your thing even if champagne isn't involved.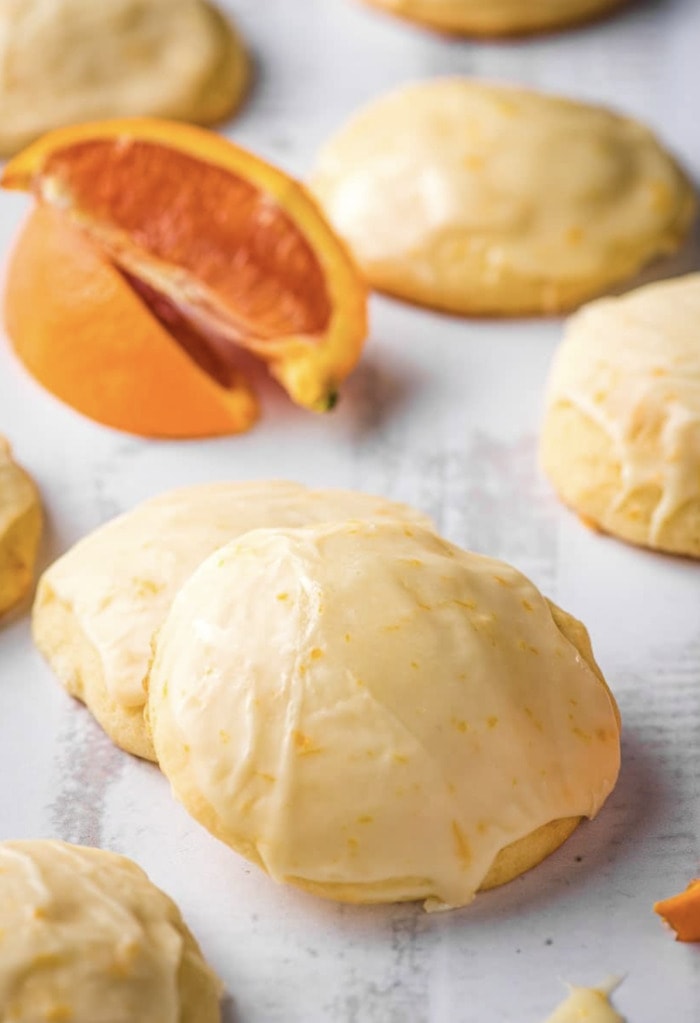 11. Georgia: M&M Cookies
Although very similar to chocolate chip cookies, M&M cookies, like these that we developed for from I Am Baker, are slightly better because…color. Which is exactly the argument we make about multicolored vs. white Christmas lights.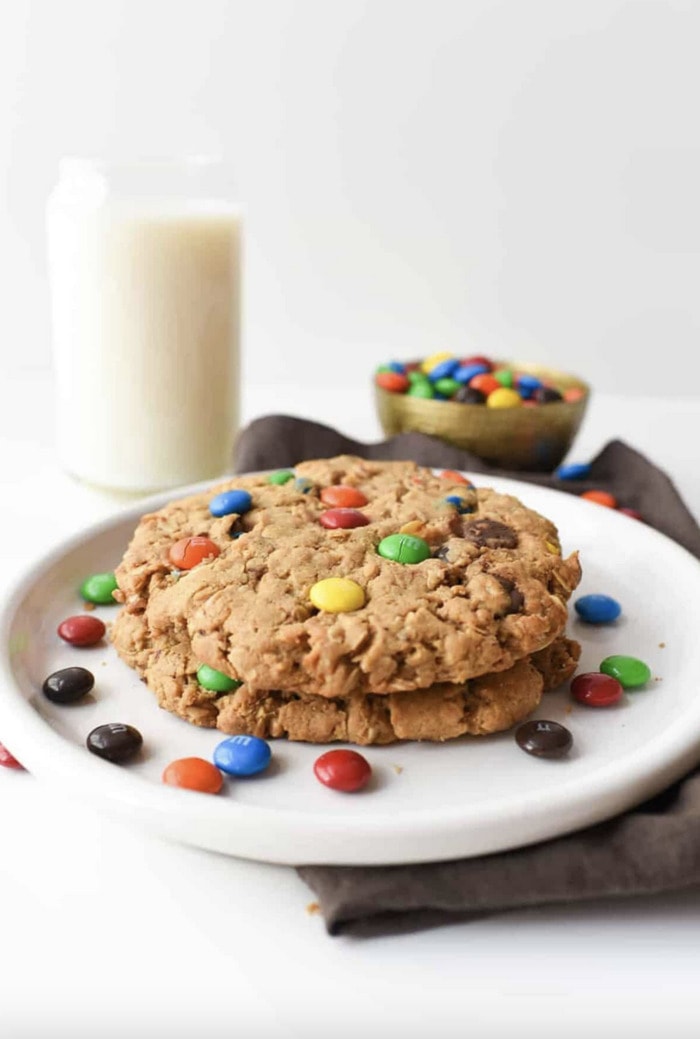 12. Hawaii: Gingerbread Cookies
Climate change gave Hawaii snow, and they made Gingerbread Cookies from it.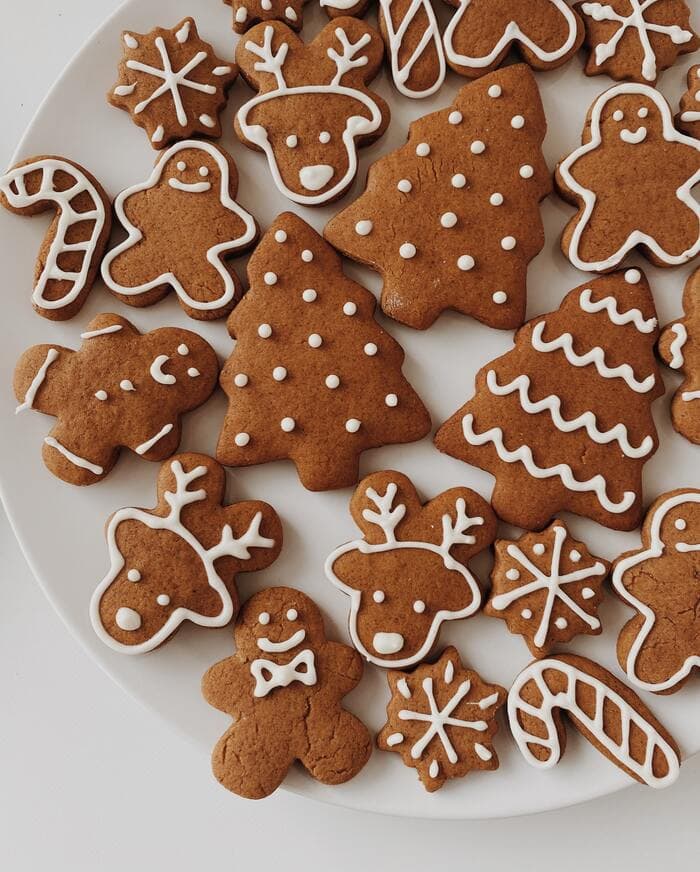 13. Idaho: Snowball Cookies
Remember those Russian Tea Cookies and Mexican Wedding Cookies? Well Idaho (and Pastry With Jenn) has another name for them: Snowballs! Which sounds much more festive than, "Potato-looking cookie covered in powdered sugar."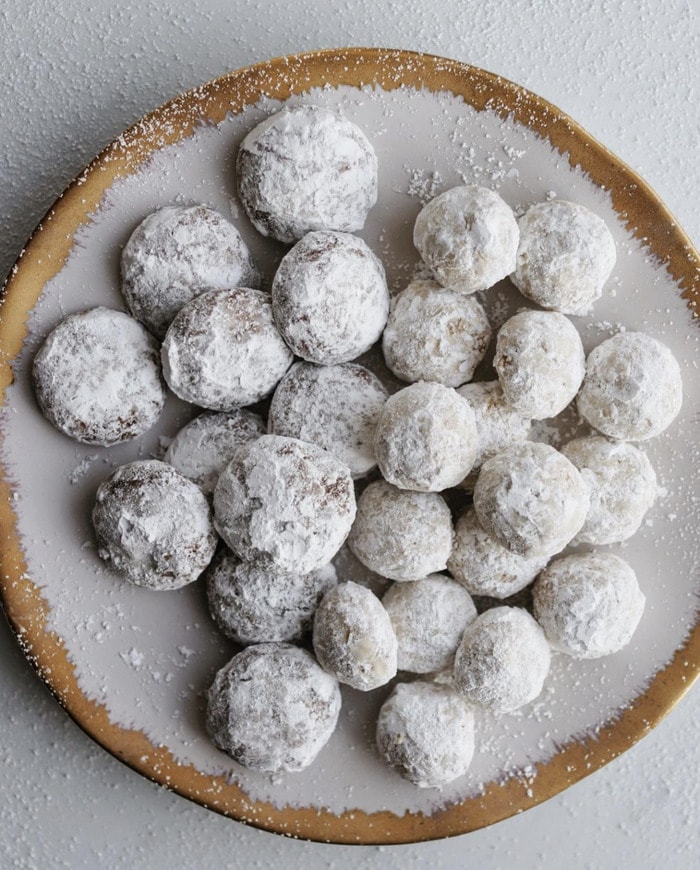 14. Illinois: Chocolate Crackle Cookies
Dark Chocolate Cookies and white powdered sugar give these Crinkle Cookies their crackled look. The good news is that you've had one too many glasses of eggnog, these won't show any imperfections.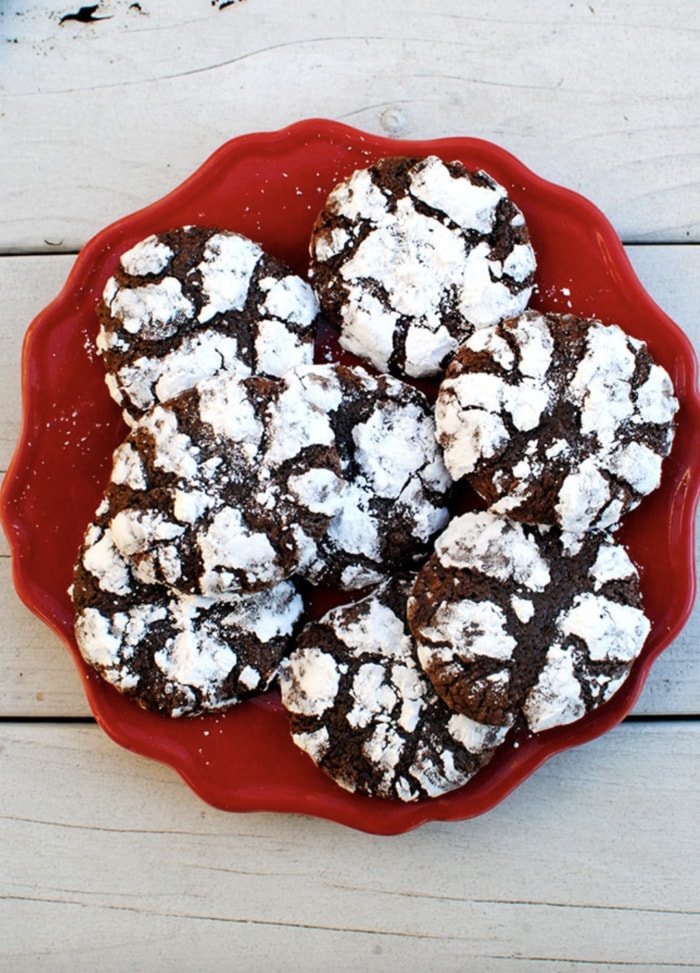 15. Indiana: Peppermint Cookies
Take your basic sugar cookie or chocolate cookie and throw in some smashed up candy canes for these Peppermint Cookies. It takes some elbow grease to crunch them up, but baking has never been more therapeutic.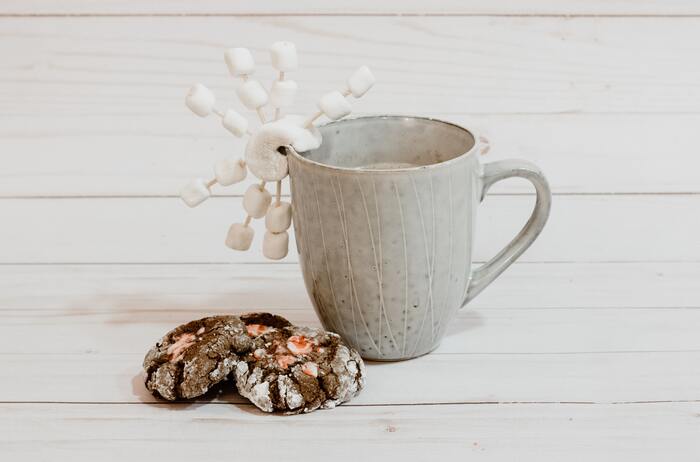 16. Iowa: Spritz Cookies
Spritz Cookies, like these from Living Beyond Allergies, are similar to shortbread cookies. But they hold shape a bit more so they can be squeezed through a cookie press.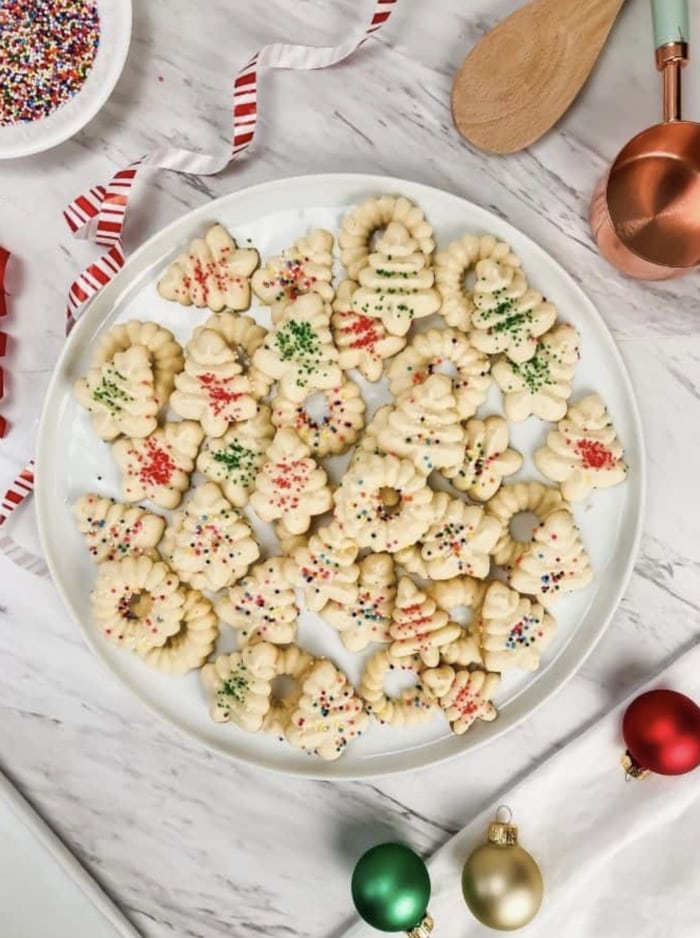 17. Kansas: Almond Joy Cookies
Coconut, chocolate chips, and sliced almonds are combined to make these cookies, made by Barth Bakery. Or just use leftover Almond Joy candy from Halloween.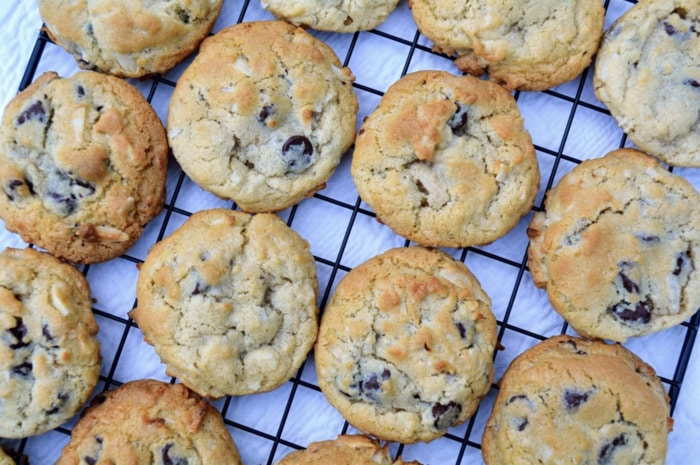 18. Kentucky: Bourbon Balls
These no-bake treats are rolled in powdered sugar or finely chopped pecans. And yes, they do contain bourbon. So maybe it's a good thing you don't have to actually use the oven for this one.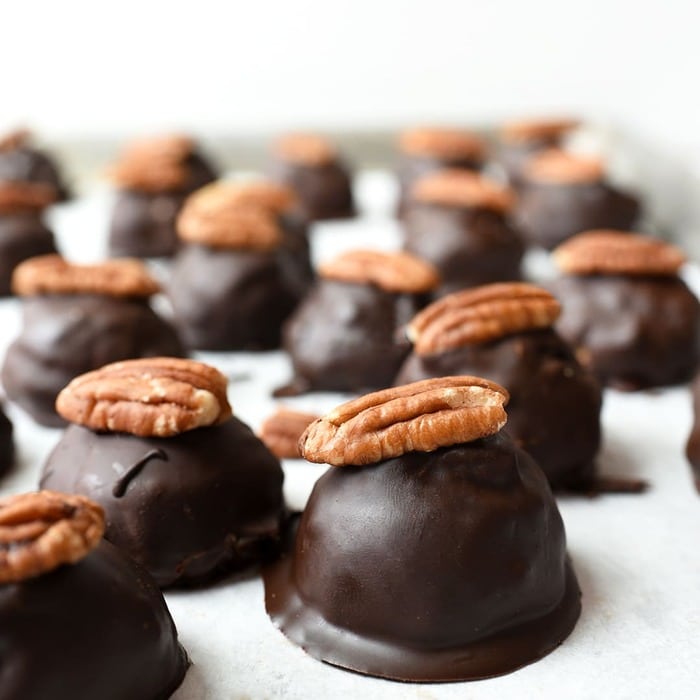 19. Louisiana: No-Bake Cookies
No oven? No patience? No problem! Louisiana clearly is all about efficiency during the holidays. Try these from Crayons and Cravings.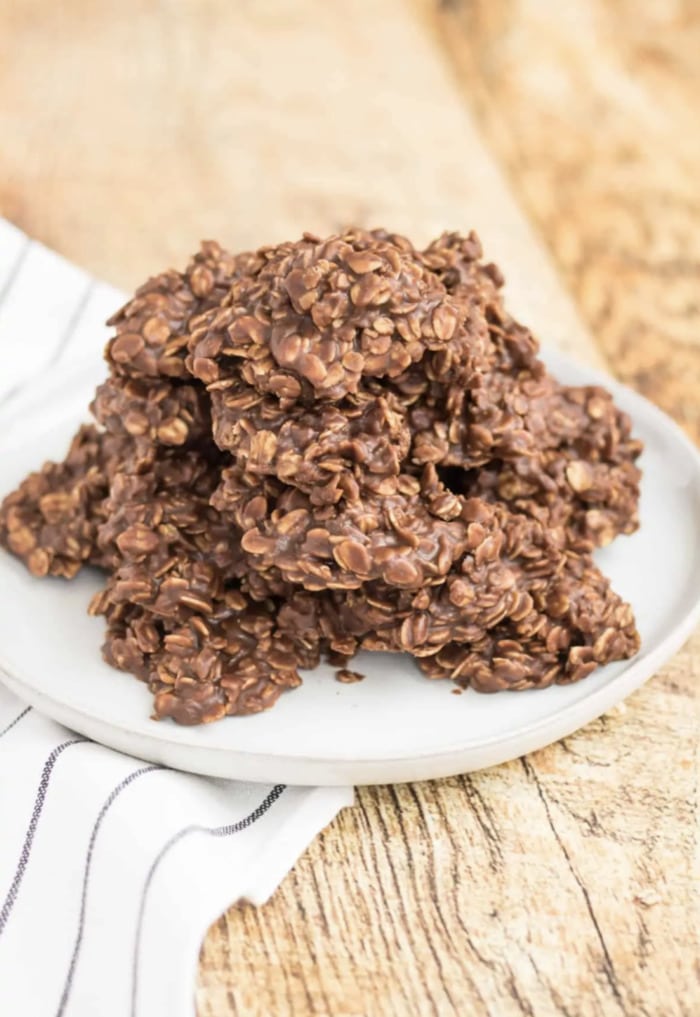 20. Maine: Molasses Cookies
These Molasses Cookies are soft, chewy, and full of warm spices. Molasses also contains more minerals and vitamins than other sugars. We would have eaten the whole batch anyway, but now we feel healthy.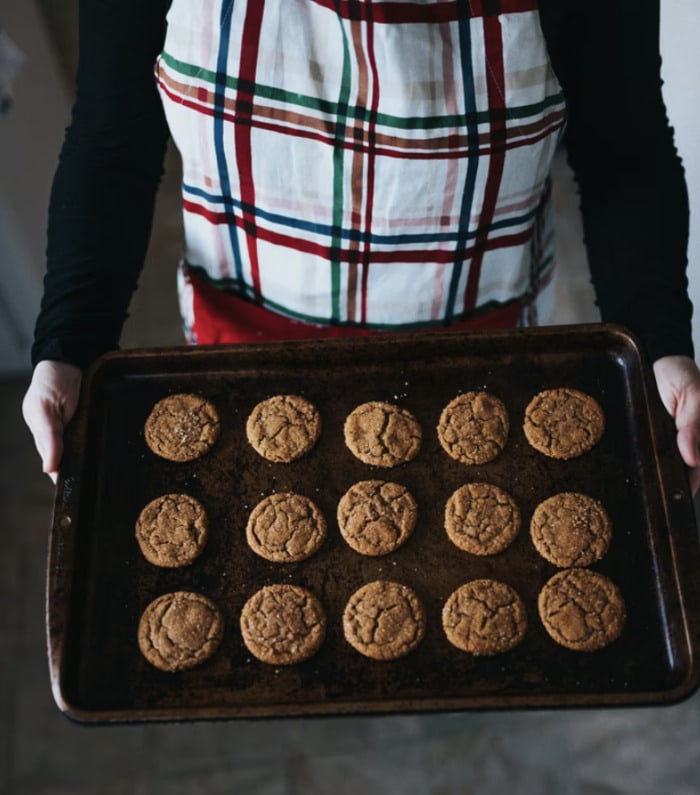 21. Maryland: Candy Cane Cookies
Not only do these cookies taste like candy canes, but they look like them too! At least that's the goal, which is expertly accomplished by Life, Love, and Sugar. But we're sure a peppermint-flavored red and white blob would taste just as good.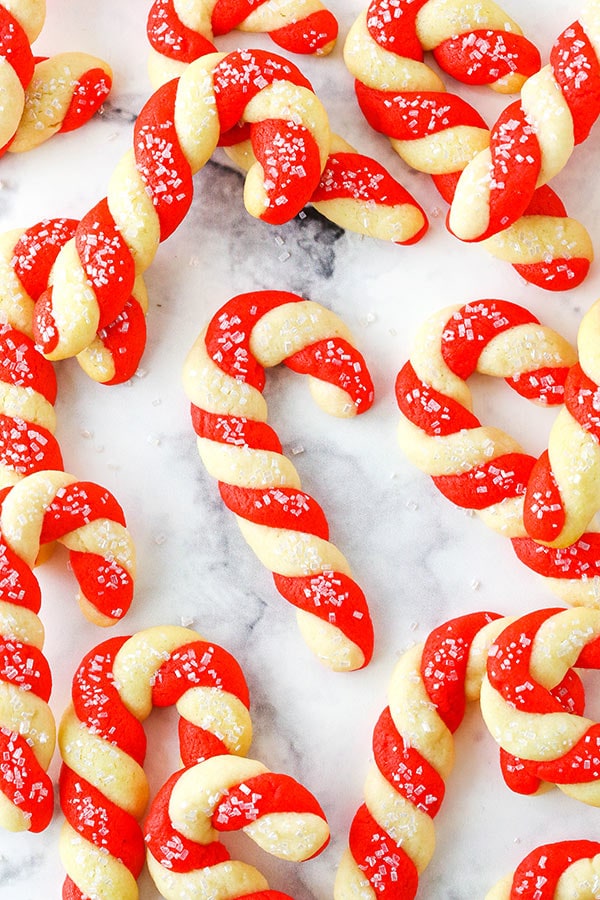 22. Massachusetts: Anise Cookies
These classic Italian cookies, made by Strength & Sunshine, have a cake-like interior, a delicate licorice flavor, and are glazed and sprinkled on top. They kind of look like Funfetti Cookies, but that taste of licorice takes things to a whole other level. Take a picture to remember where you parked.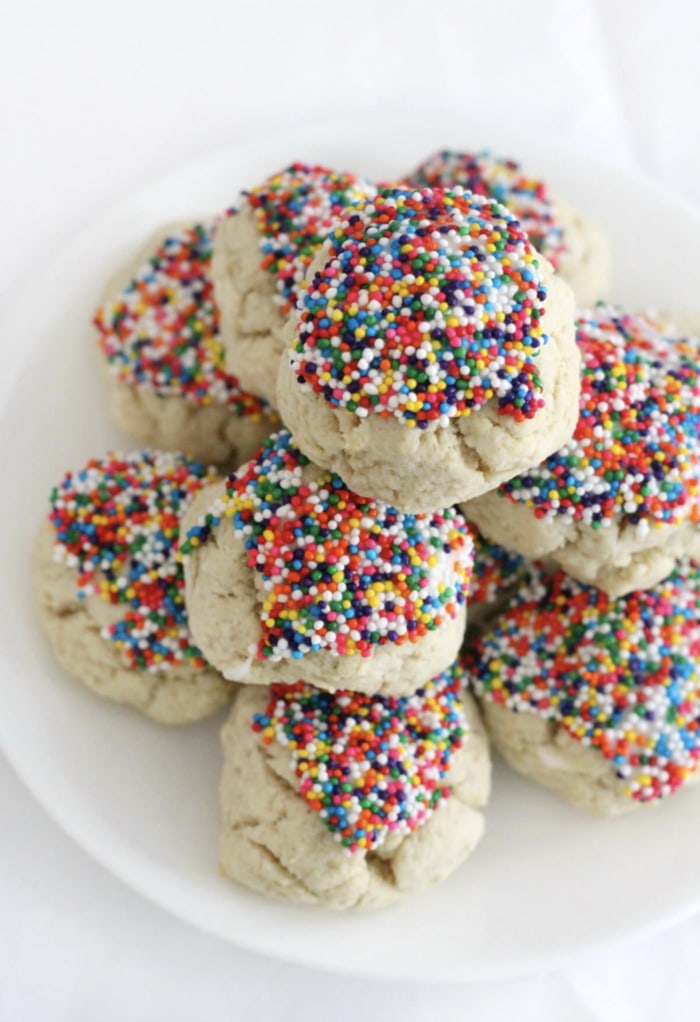 23. Michigan: Chocolate Cherry Cookies
These soft fudgy cookies with a maraschino cherry in the center and then drizzled with a fudge sauce. If you've been paying attention, this is basically just another form of a thumbprint cookie. The rest of our fingers are starting to get jealous.
24. Minnesota: Ginger Snaps
They didn't want to call Ginger Snaps "hard gingerbread cookies," but that's what they are. You thought we were going to make a joke about redheads, didn't you? We wouldn't dare.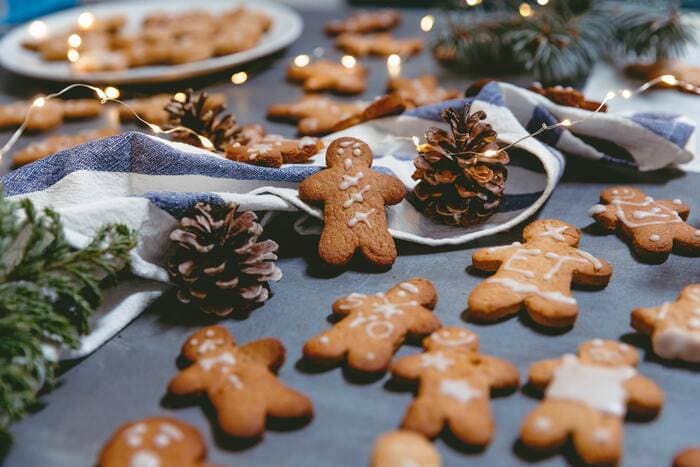 25. Mississippi: Mississippi Mud Cookies
Mississippi Mud Cookies are very rich, very gooey, and very delicious. If you're into an "everything but the kitchen sink" kind of thing. They also include pecans, chocolate chips, and marshmallows. What, no dish soap?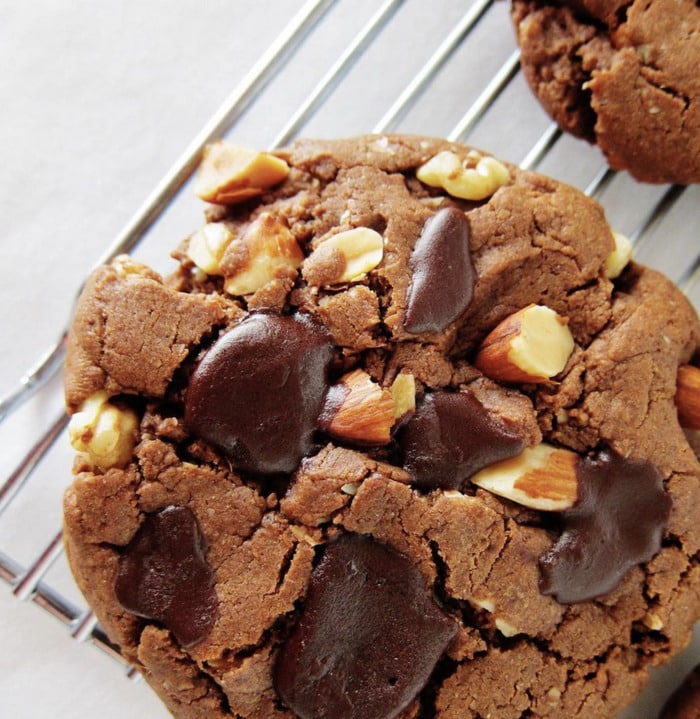 26. Missouri: Butter Cookies
Also known as Danish biscuits, these simple cookies are a Christmas staple, and are fluffier and lighter than sugar cookies. In Missouri, they use butter cookie tins for butter bookies. Everywhere else, they use them for what they were intended for – a sewing kit and loose change.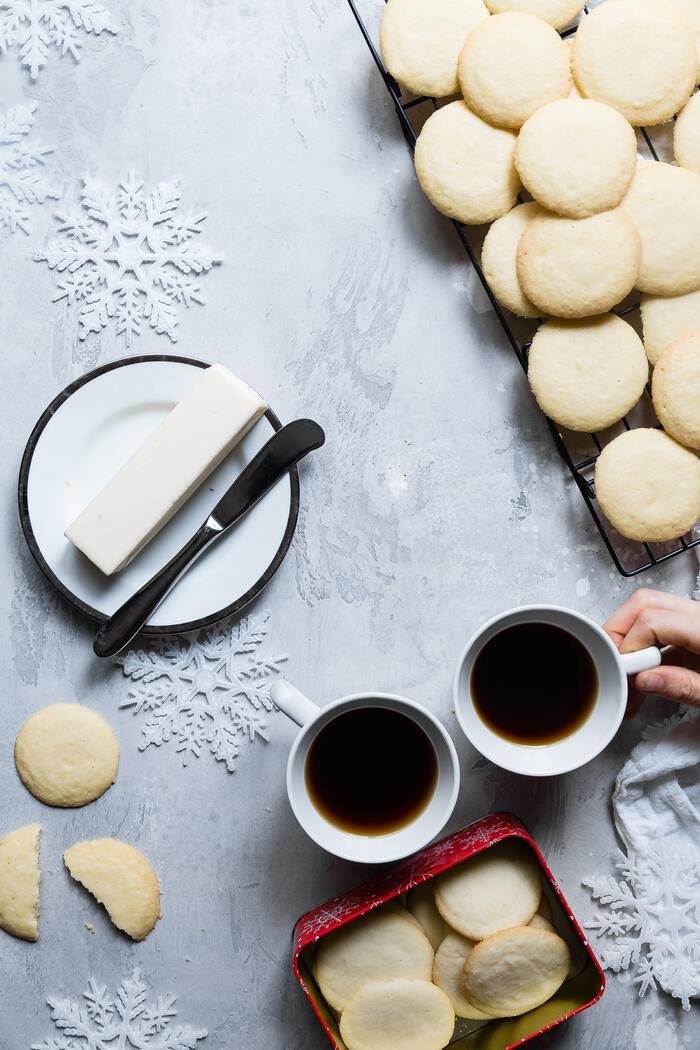 27. Montana: Sour Cream Sugar Cookies
Sour Cream Sugar Cookies, like these from Heart's Content Farmhouse, are soft and fluffy with icing and sprinkles. They're basically those generic supermarket frosted sugar cookies that have the ability to divide people who love or hate them. No comment here.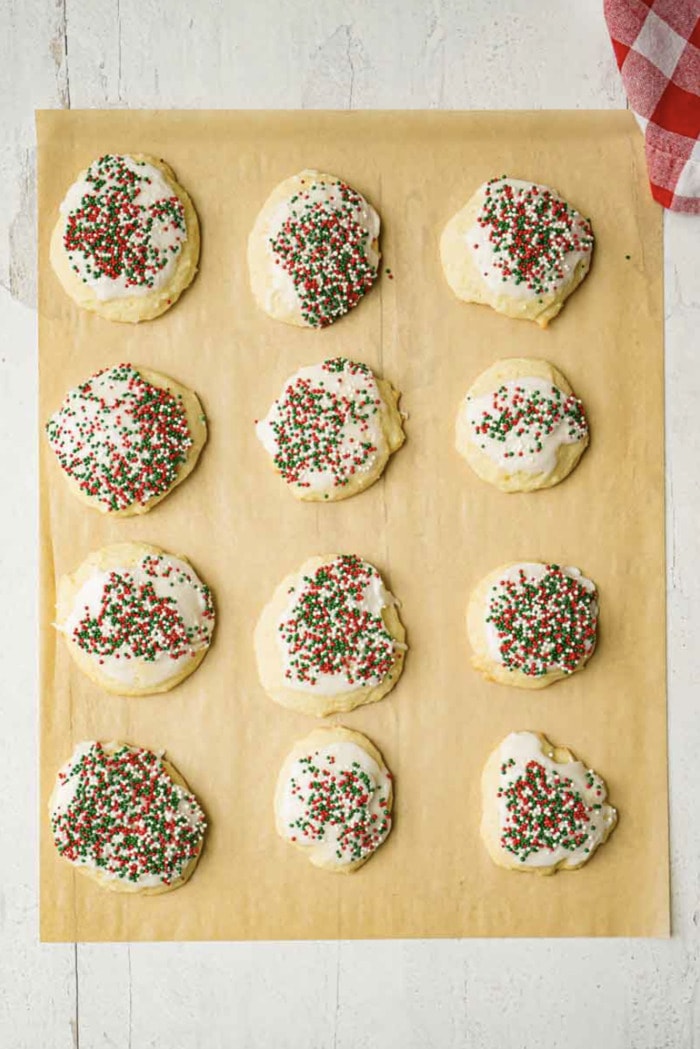 28. Nebraska: Red Velvet Cookies
We know red velvet isn't just chocolate, but feel free to take that up with Nebraska and An Alli Event.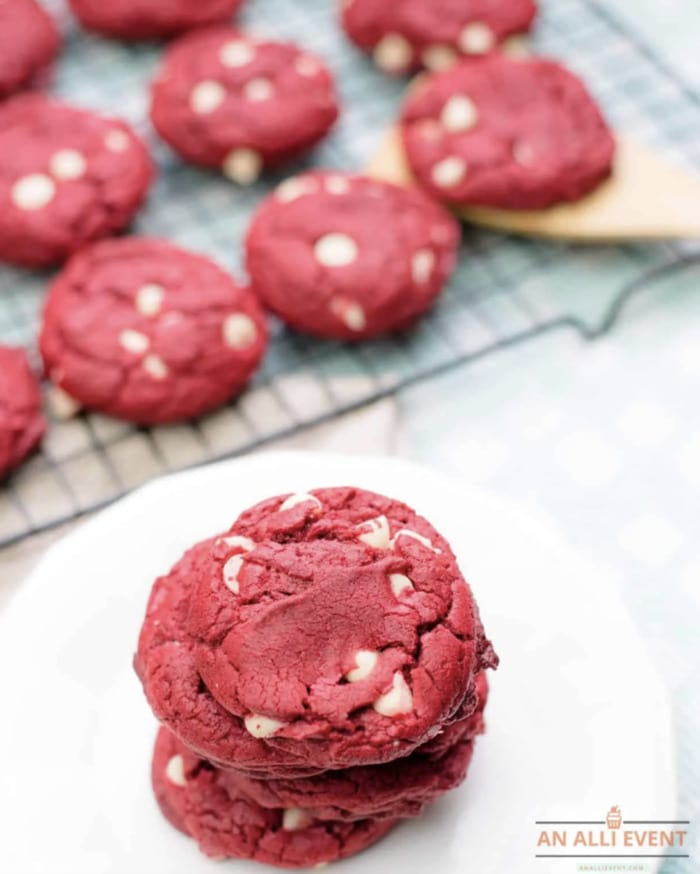 29. Nevada: Italian Wedding Cookies
These aren't quite the same as Russian Tea Cakes, Mexican Wedding Cookies, or Snowballs. Italian Wedding Cookies are made with ground and chopped almonds, instead of walnuts. And, each batch comes with a free wedding officiated by Elvis. Get the recipe from Marcellina in Cucina.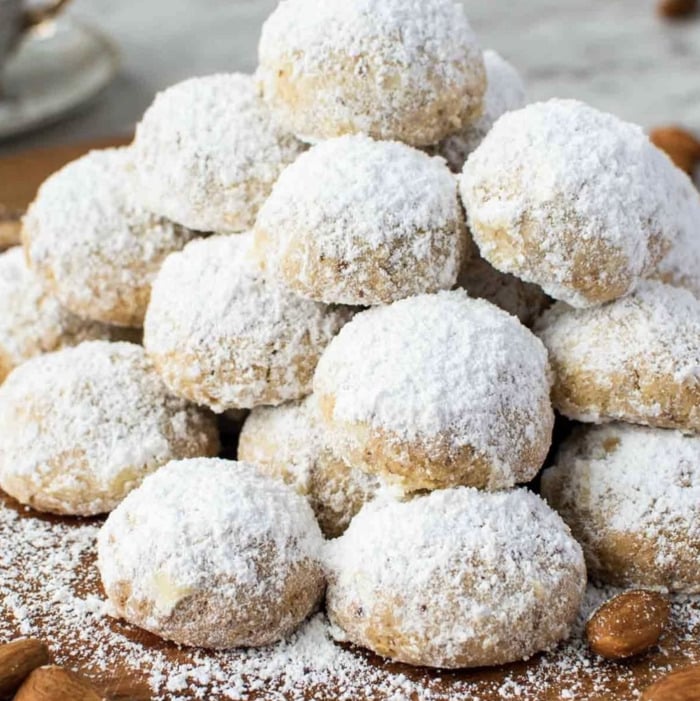 30. New Hampshire: Soft Gingerbread Cookies
This is not the kind of gingerbread to construct your house out of, but at least they're more open with their feelings.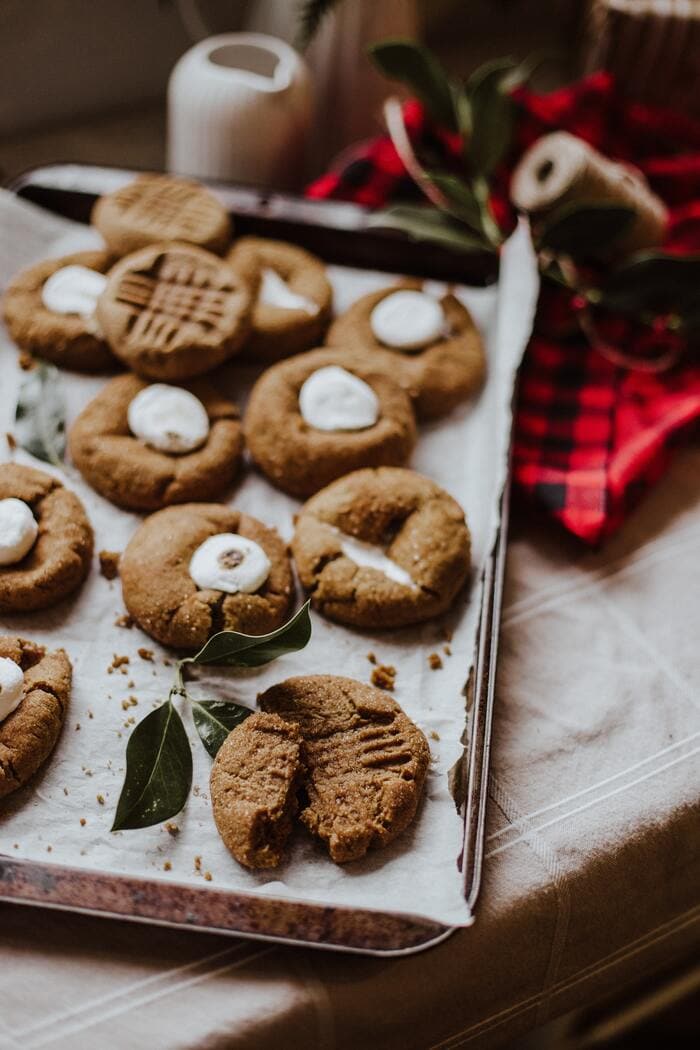 31. New Jersey: Ricotta Cookies
Also appropriately called Italian Ricotta Cookies, these soft, lightly flavored cookies are often jazzed up with sprinkles on top. Shugary Sweets went for the Funfetti look, but red and green works, too. Or black and orange, if you really want to confuse people.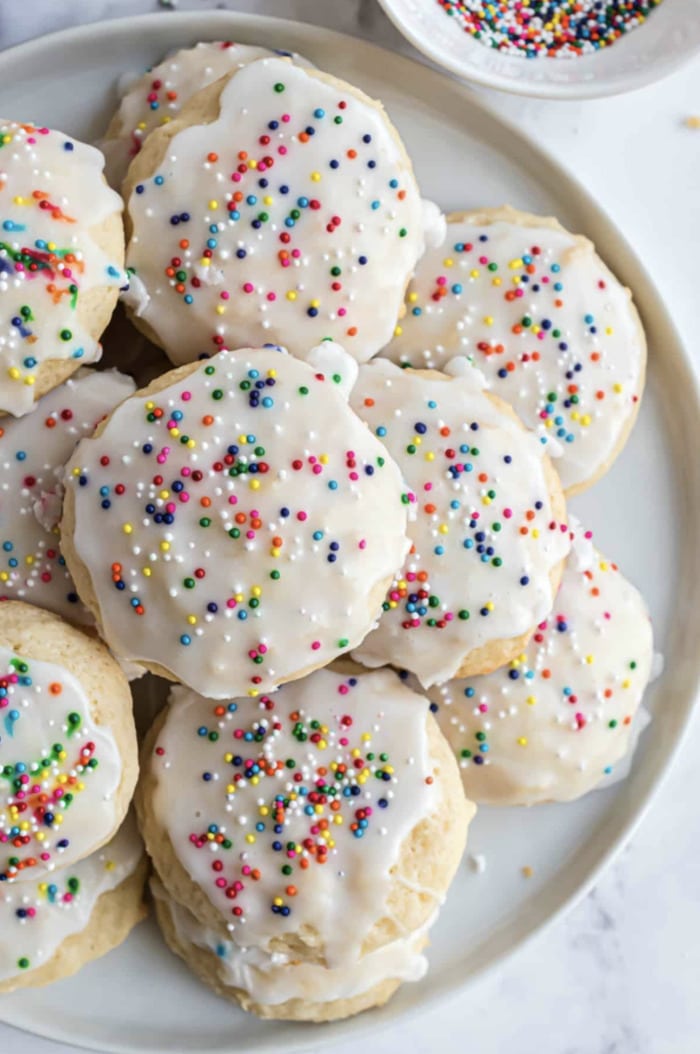 32. New Mexico: Biscochito
Biscochito, a crisp butter cookie flavored with sugar, cinnamon, and anise, is actually New Mexico's official state cookie. We really appreciate their commitment to the recipe year-round. They probably also continue using their gym membership after January.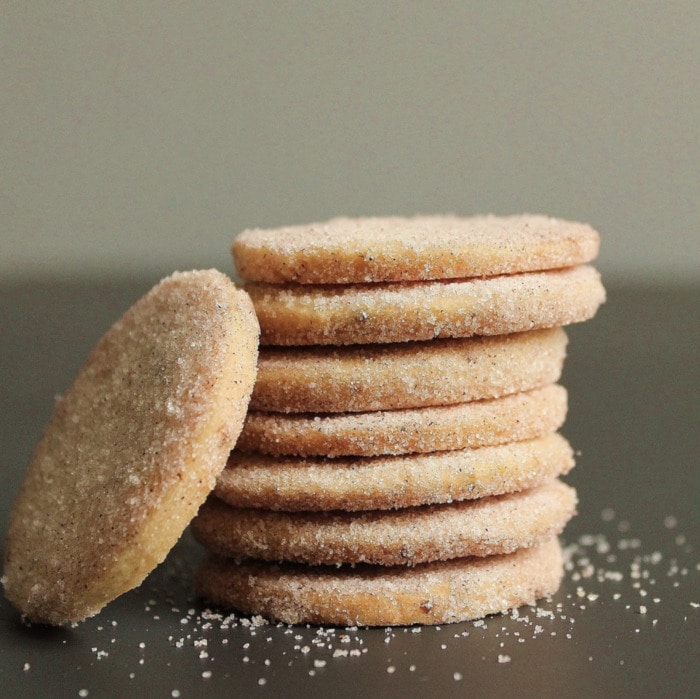 33. New York: Snowball Cookies
As with many other states, New York clearly loves a snow day, as does Joy Food Sunshine. The downside to these cookies is the difficulty of hiding your stash. Powdered sugar isn't the most subtle cookie topping.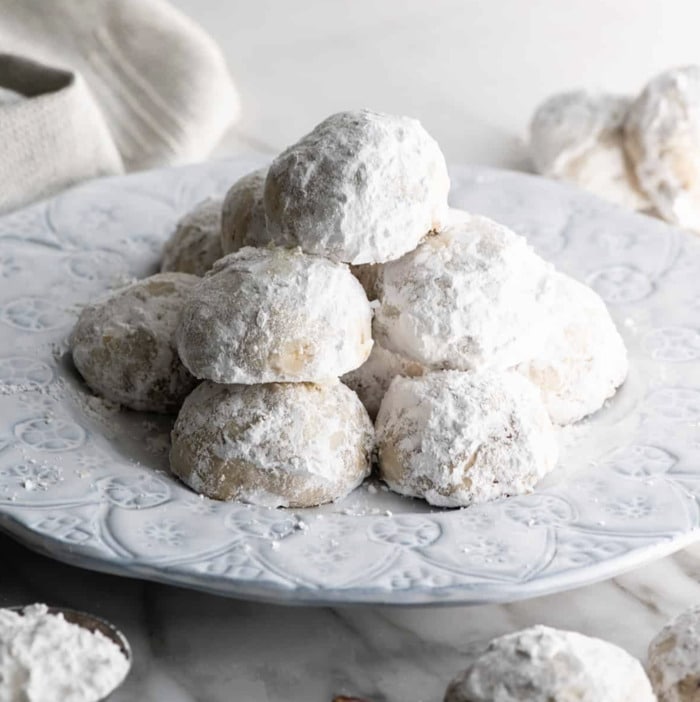 34. North Carolina: Hot Chocolate Cookies
Chocolate cookies with chocolate chips and mini marshmallows? We'll take three from The Powdered Apron to fill in that hole on our hot chocolate charcuterie board. Bingo!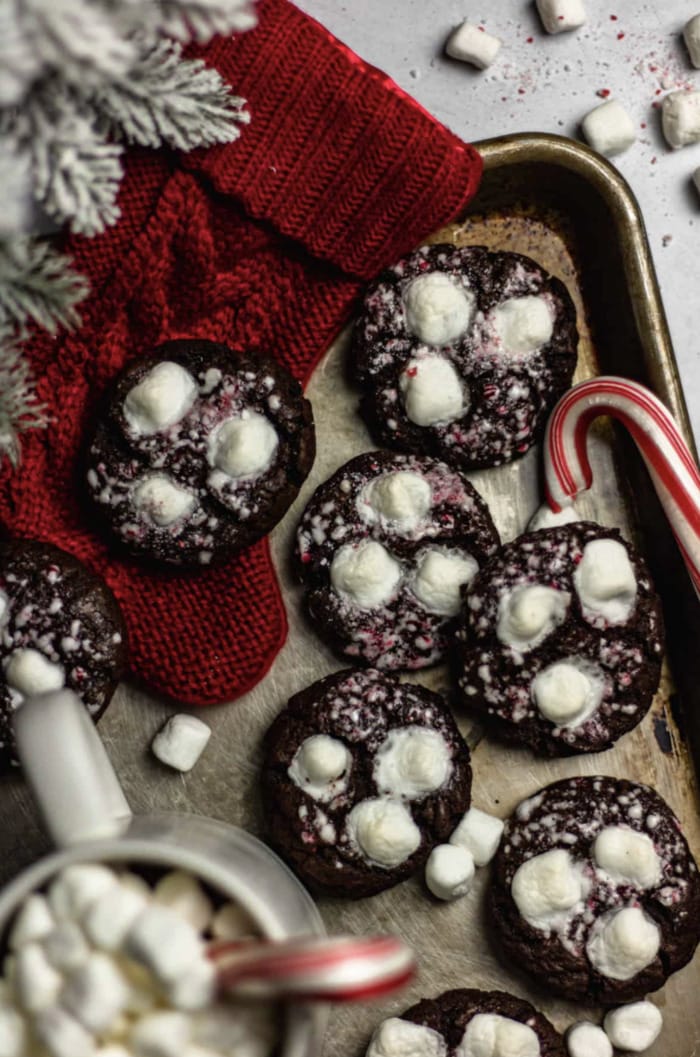 35. North Dakota: Haystacks
If you thought North Dakota was boring, prepare to be surprised by their ideal Christmas cookie. Haystacks, like these from The First Year Blog, are comprised of peanut butter (okay), butterscotch (sure), and chow mein noodles (what).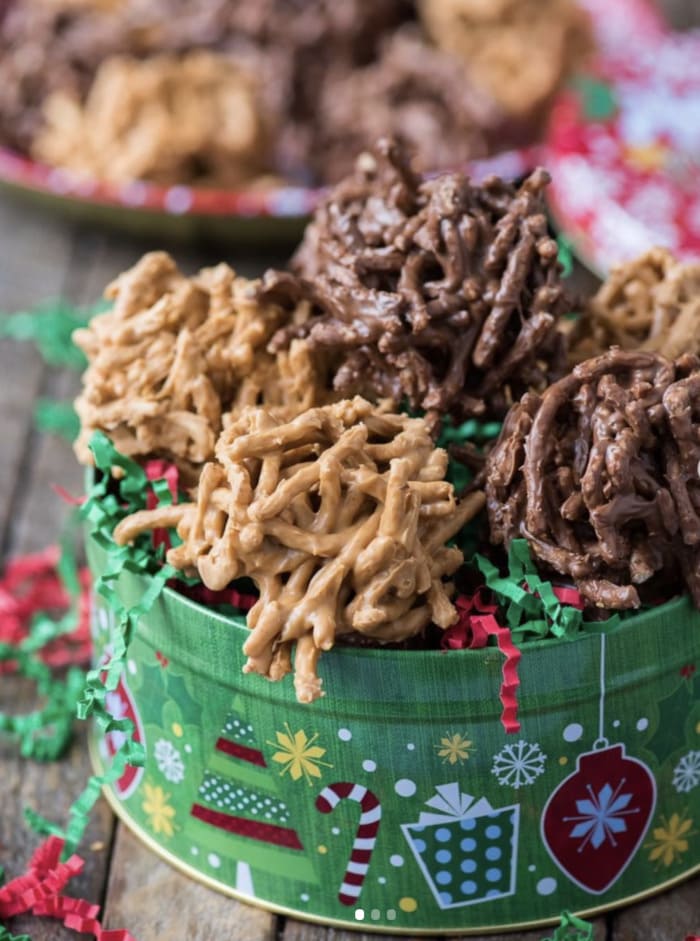 36. Ohio: Oatmeal Cookies
Of all the ways we like to get in our oats, cookies would be on the top of the list. And of all the ways we like to get in our cookies, oats would be at the bottom. Oatmeal Cookies continue to make us question everything, but Ohio and My Vegan Minimalist seems to be at peace with it.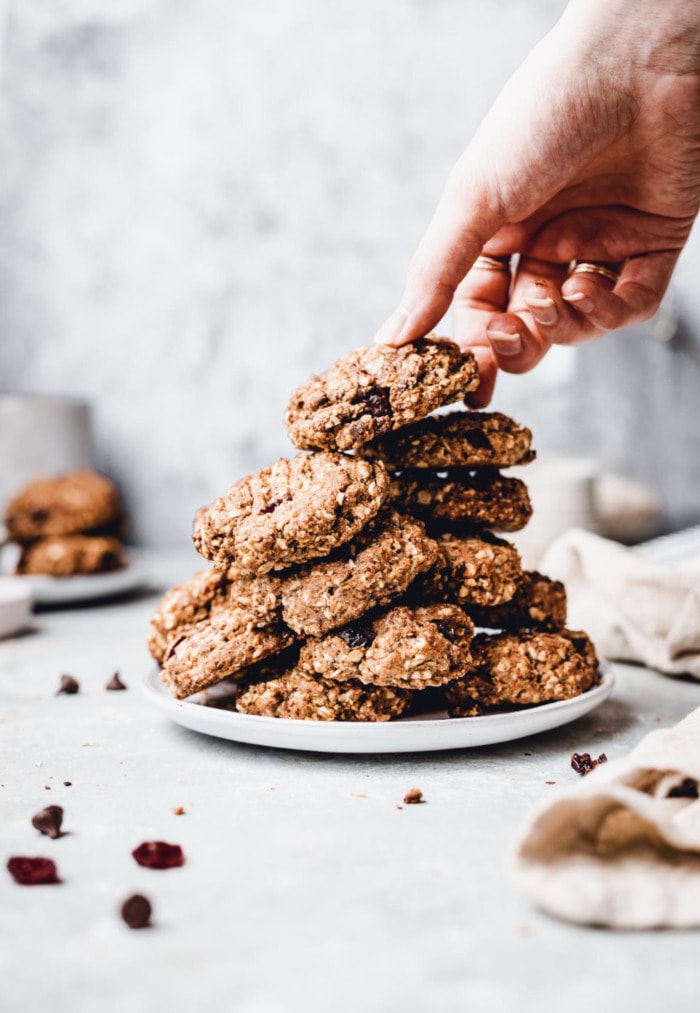 37. Oklahoma: No-Bake Cookies
Oklahoma (and Living Sweet Moments) would rather have their cookies sooner than later. That's how their college football team got their name and suddenly we're now much more interested in football.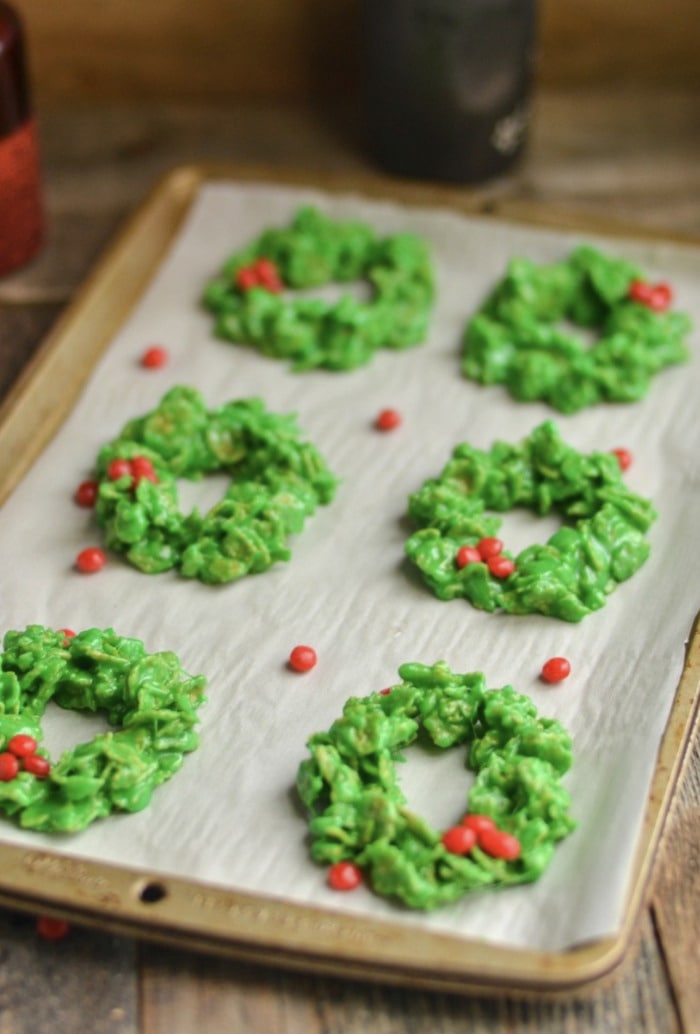 38. Oregon: Hazelnut Cookies
A whopping 99% of the country's hazelnuts come from Oregon according to the farming Facebook group we're in. So it only makes sense they're gonna throw some of those in their cookies. They're similar to a plain sugar or butter cookie. But with, you know…hazelnuts added in, like these vegan ones from Addicted to Dates.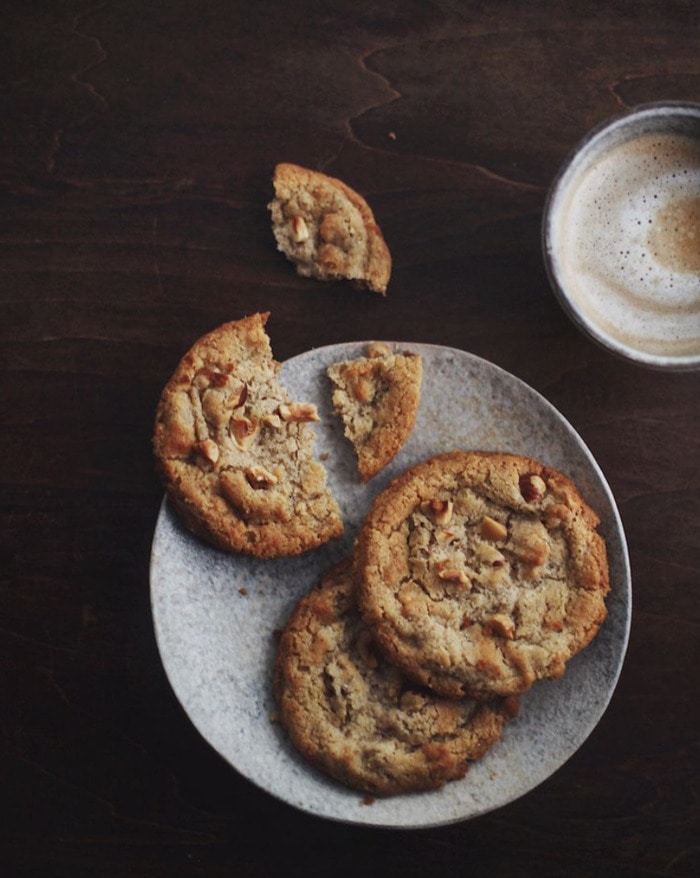 39. Pennsylvania: Gingerbread Cookies
It's no Home Alone gingerbread house, but Pennsylvania is still keeping Christmas classic with their favorite cookie.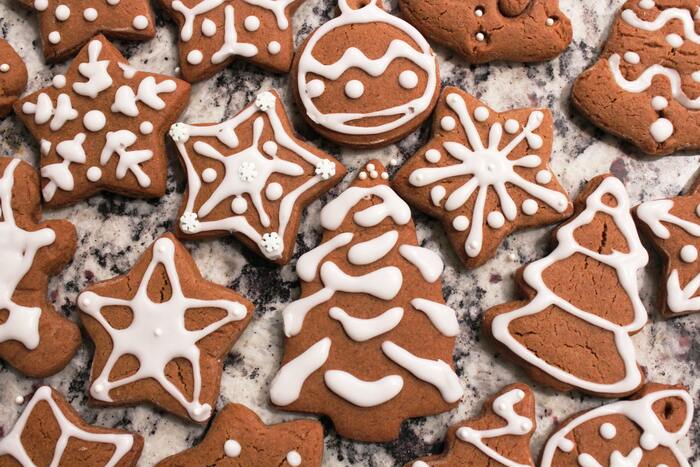 40. Rhode Island: Pizzelles
Pizzelles are to cookies what crepes are to pancakes. They're a crisp, flat cookie traditionally flavored with anise, which tastes similar to black licorice. To sum it up, Pizzelles are black licorice crepes. Did we sell it? If not, more for us!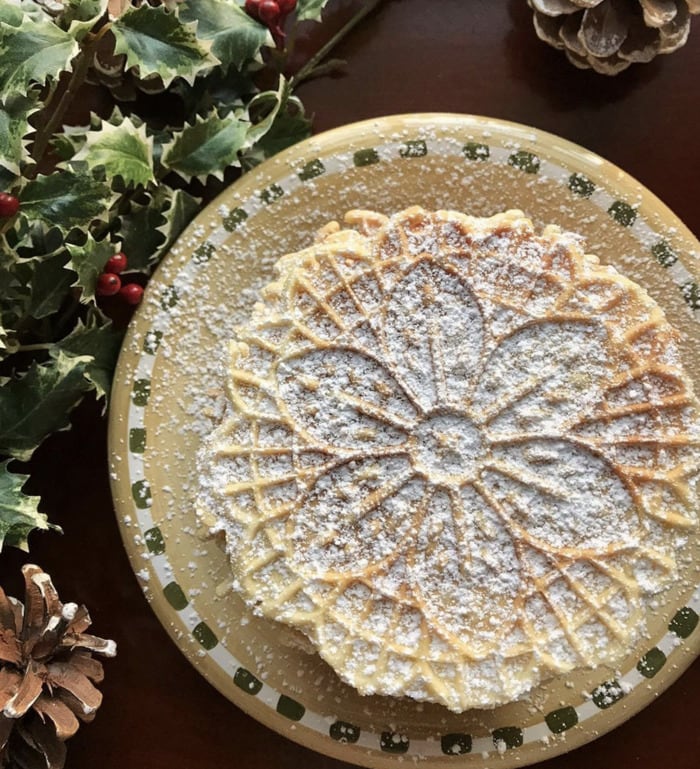 41. South Carolina: Marzipan Cookies
Marzipan isn't an ingredient we use often, but we also don't live in South Carolina. Traditional marzipan is a mixture of almond paste, sugar, and egg whites. Which sounds less appetizing than it probably tastes. Don't worry, there's plenty of sugar in these cookies from The Monday Box too.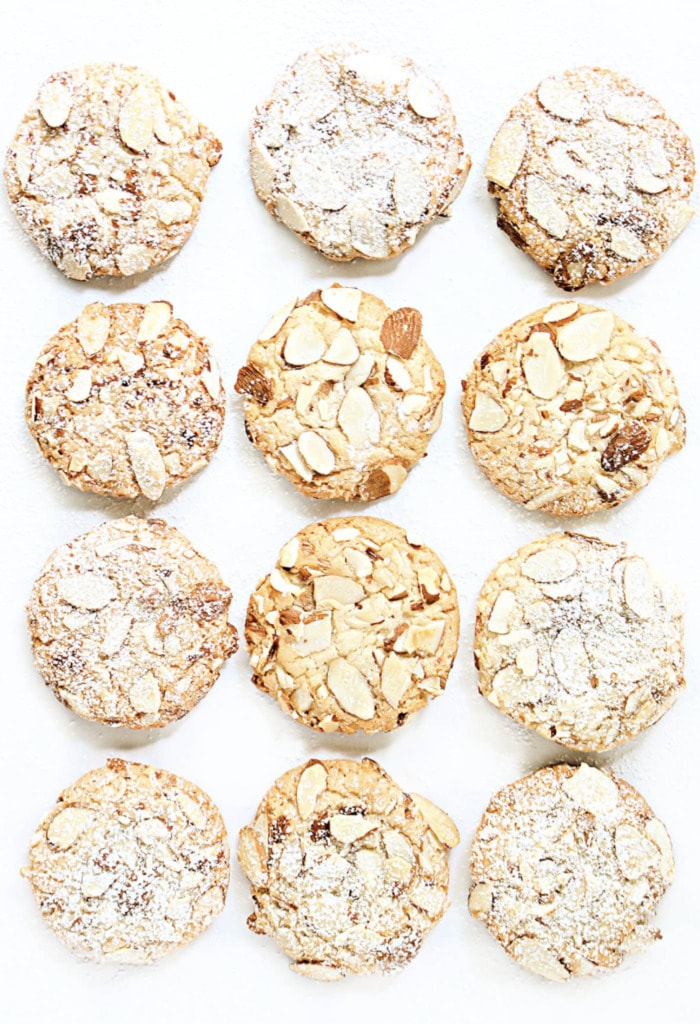 42. South Dakota: Hershey Kiss Cookies
If North Dakota's haystack cookie preference terrifies you, just cross the southern border to feel normal again. Try these festive bites from Dancing Through the Rain.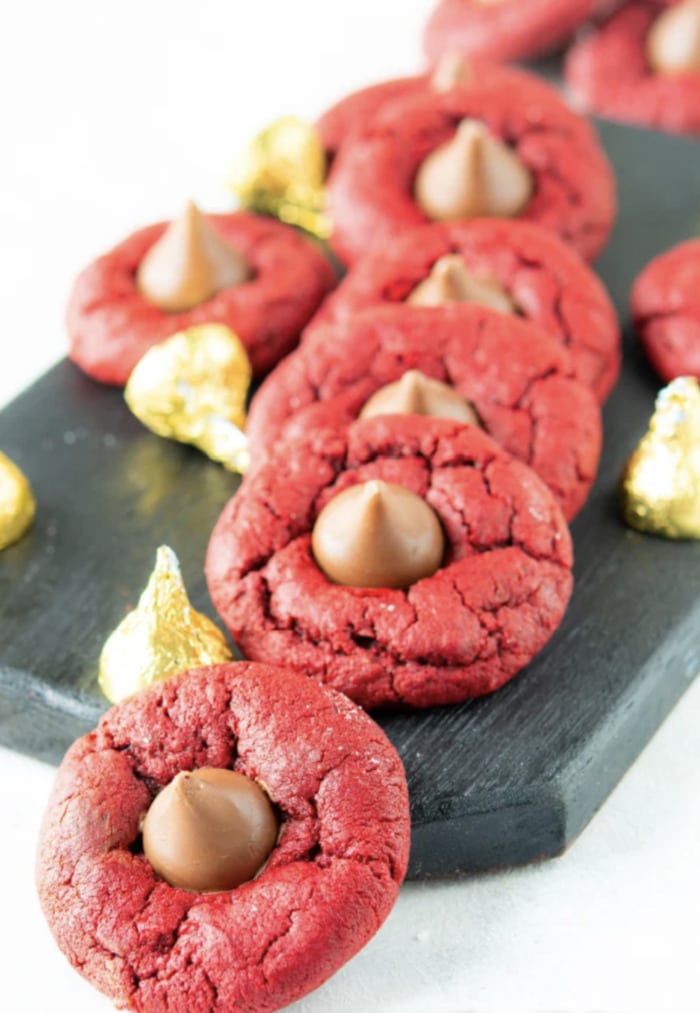 43. Tennessee: Chocolate Oatmeal Cookies
Chocolate Oatmeal Cookies can be the no-bake option, or the warm and baked variation. Either way, they'll likely pair well with some Jack Daniels.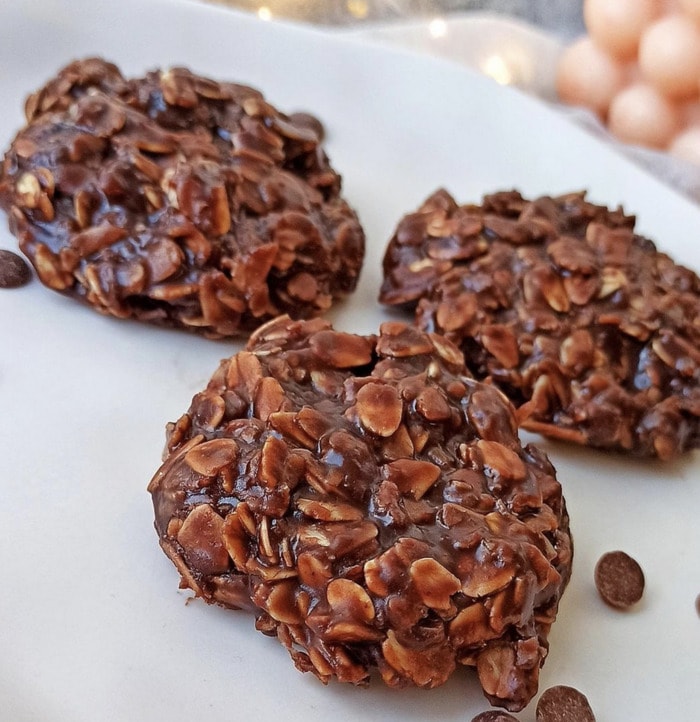 44. Texas: Fruitcake Cookies
Out of all the states, we wouldn't have expected Texas to prefer such a healthy Christmas cookie. Do they actually eat them, or just use them for colorful decorations? And is there barbecue in there somewhere? Check the recipe from Ann's Entitled Life to find out.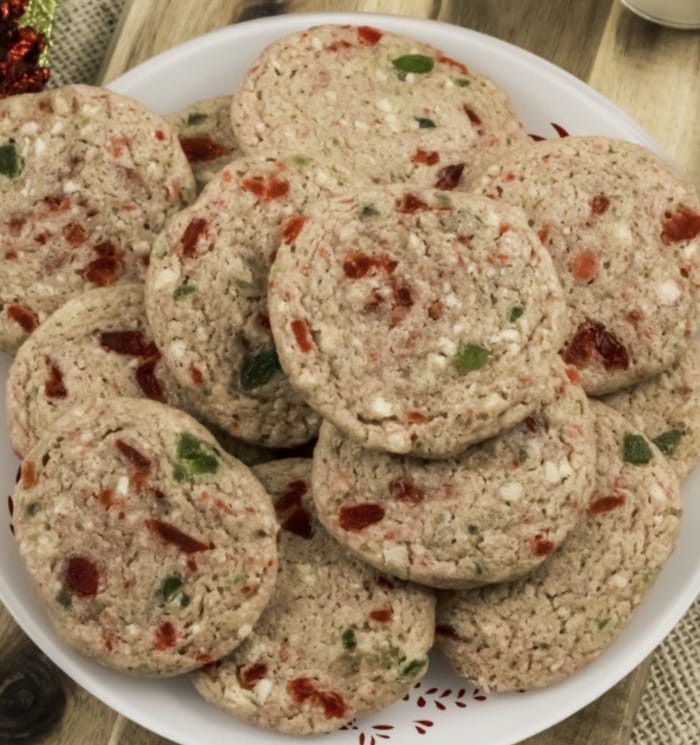 45. Utah: Peppermint Cookies
We were expecting Utah's Christmas cookie preference to be a tad bit more on the salty side. The Mormons, and Practically Homemade, have surprised us yet again.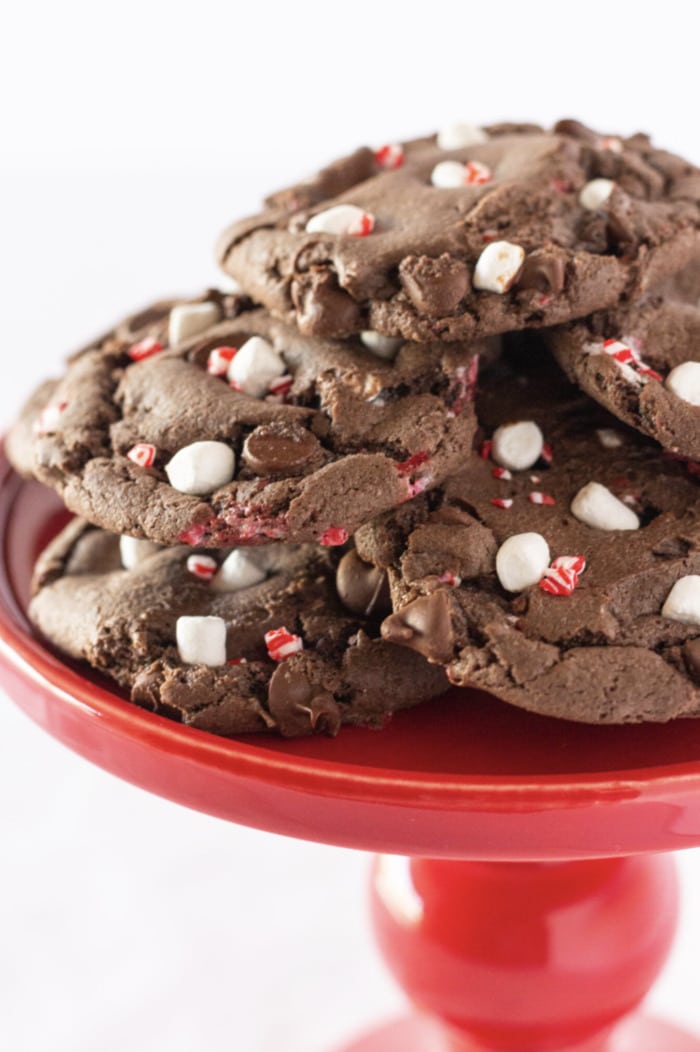 46. Vermont: Italian Christmas Cookies
You may be getting some déjà vu with all these similarly named cookies, but Italian Christmas Cookies are soft and cakey with the flavor of sugar cookies, and void of any nuts or cheese. And they're made at Christmas – duh!
47. Virginia: Shortbread Cookies
Two things that separate Virginia from West Virginia: the type of Shortbread Cookies they like at Christmas. And geography.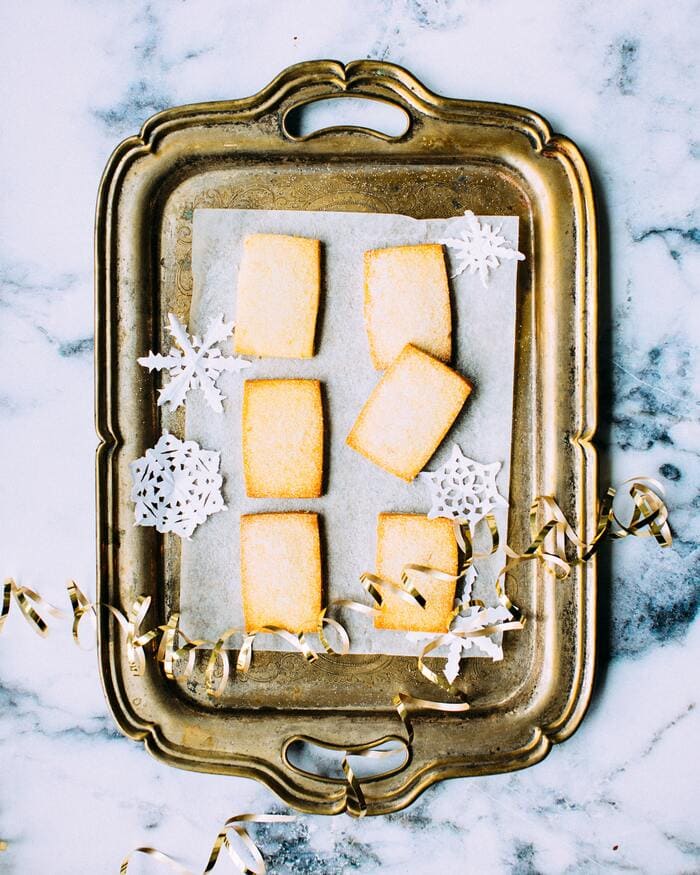 48. Washington: Russian Tea Cake Cookies
Washington could totally be going down a different edible cookie route, but the data says otherwise! Who's in charge over there? The Russians, apparently. And everyone from Alaska who moved south for the winter.
49. West Virginia: Sandies
Sandies, like these from Served From Scratch, are a type of shortbread cookie made commonly out of pecans, giving them that sandy look. When you don't have beaches in your state, you've got to get creative!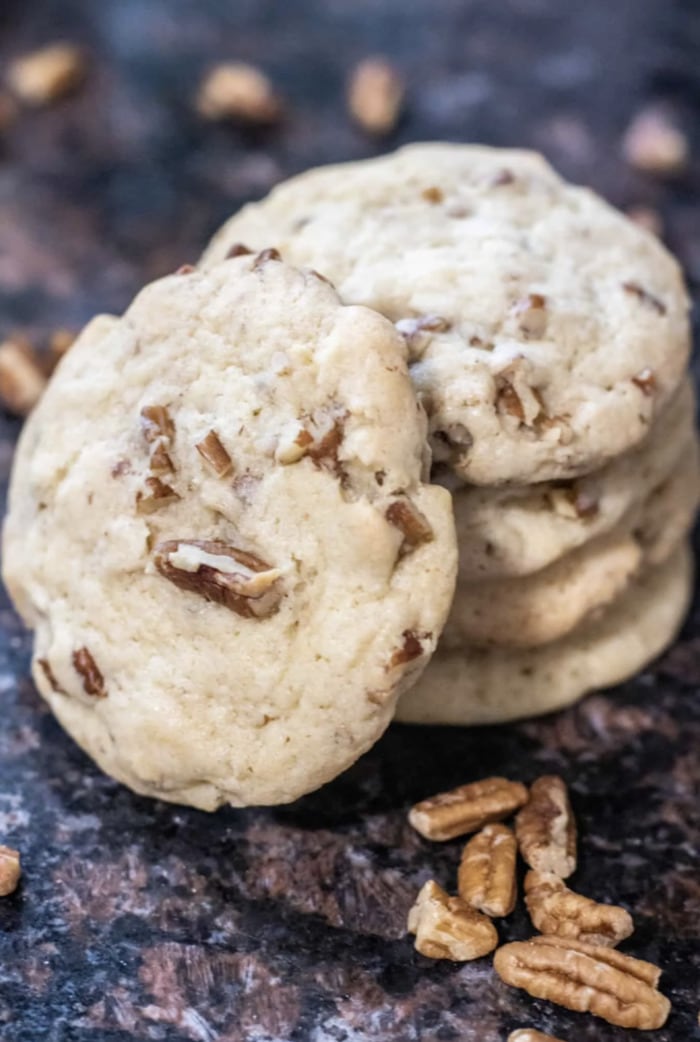 50. Wisconsin: Pinwheel Cookies
Pinwheel Cookies are fun and mesmerizing. Just a Taste adds food coloring and sprinkles to sugar cookies and then rolls the different colored doughs into a pinwheel shape. Don't stare at them too long, or you may find yourself very, very sleepy. Nothing to do with all that dinner you ate.

51. Wyoming: Cowboy Cookies
When in Wyoming…even the cookies are cowboys! And they have about as many layers as Shrek. Just some of the ingredients from Vegan Richa's recipe include coconut, pecans, oats, and chocolate chips. Add in a dash of Christmas spirit, and everyone will be wondering why these cookies are sparkling.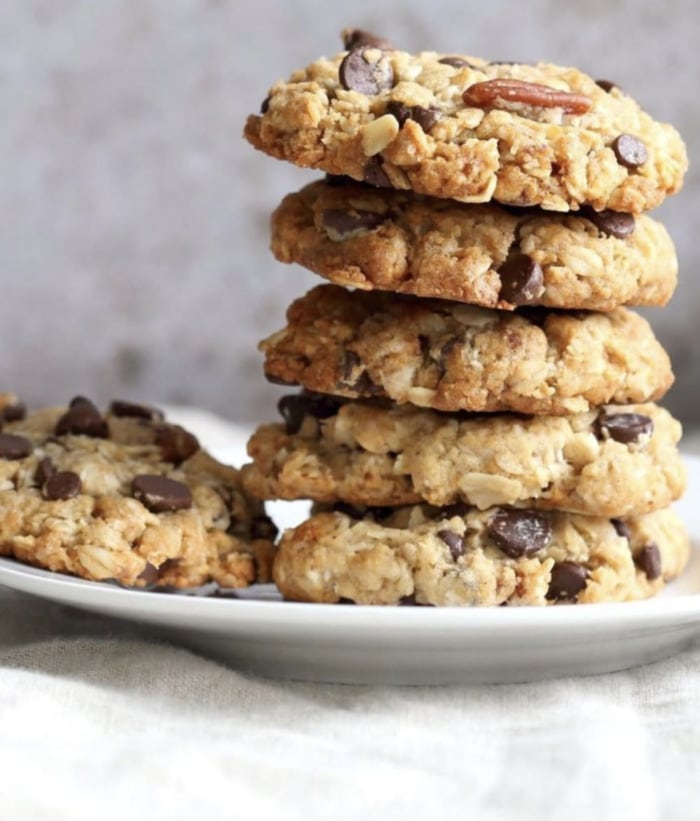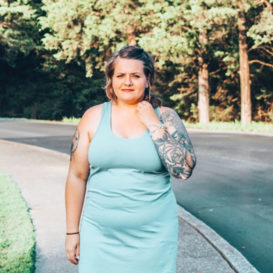 Latest posts by Ashley Hubbard
(see all)